Nestled in the vibrant Gush Dan region of Israel, this lovely villa elegantly brings together several different design styles from across the world. While most contemporary homes tend to stick to a single design scheme, the well-traveled owner of this residence wished to incorporate specific features from different architecture styles used globally. From a façade and backyard that draws its inspiration from classic Italian architecture, to the family room and the bedrooms that exude an American Coastal vibe, the luxurious house designed by architect Sharon Weiser is a world in itself!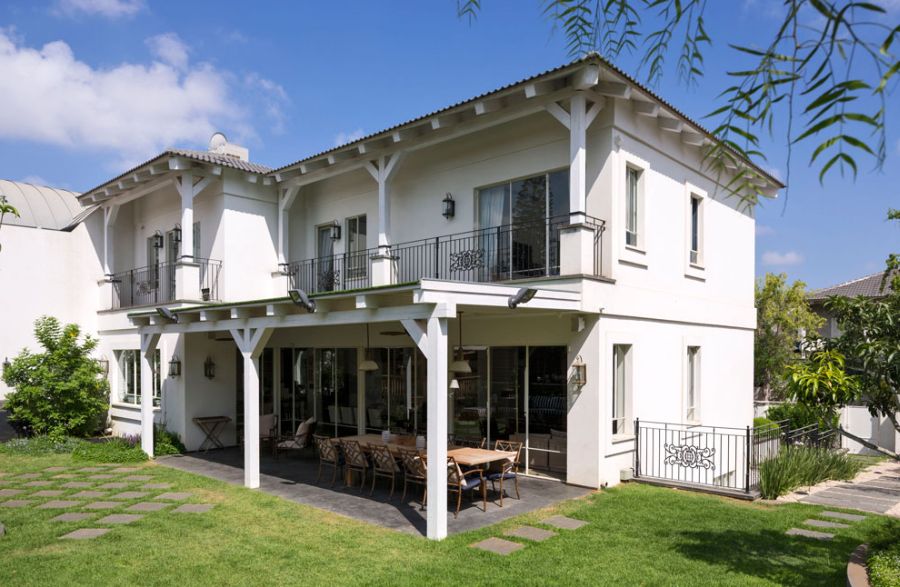 The lower level of the house features a cozy living room clad in cool neutral tones, a spacious dining area and a traditional kitchen, which are all connected visually with one another. Exposed white brick wall in the kitchen, the beautiful fireplace in the dining room and the warm wooden flooring give the home an inviting and pleasant appeal. Large glass walls and windows connect the living area with the gorgeous backyard outside.
A classic pergola, outdoor dining space, a small pong with waterfall feature and the large balconies of the first floor combine to give the backyard a distinct Italian charm. With ample seating space and a children's play area that is visible even from the kitchen, the exquisite backyard is definitely the showstopper in this house.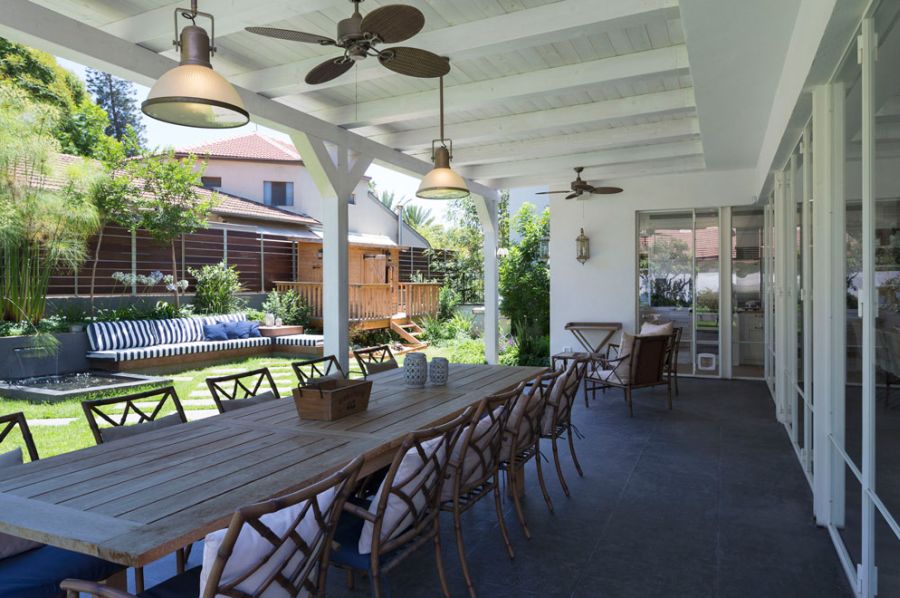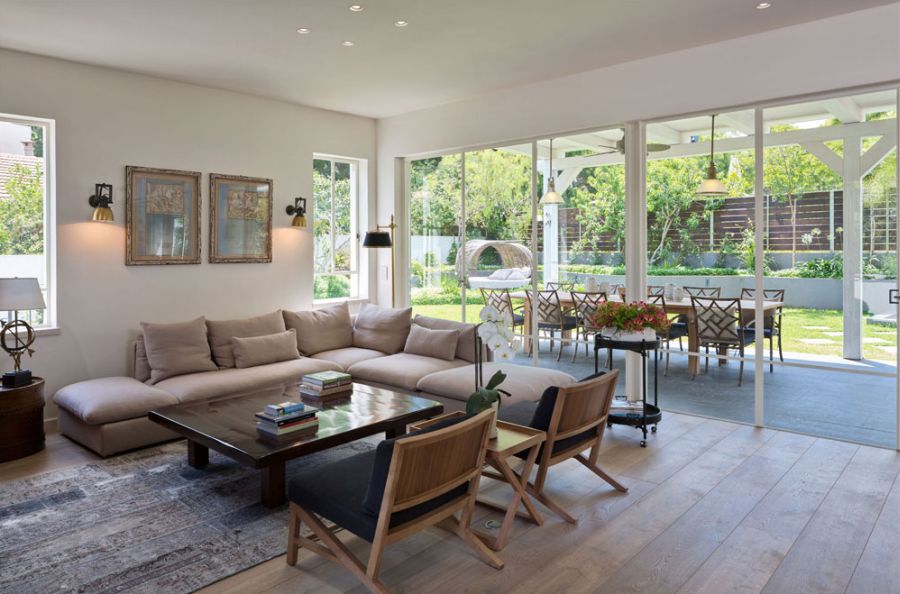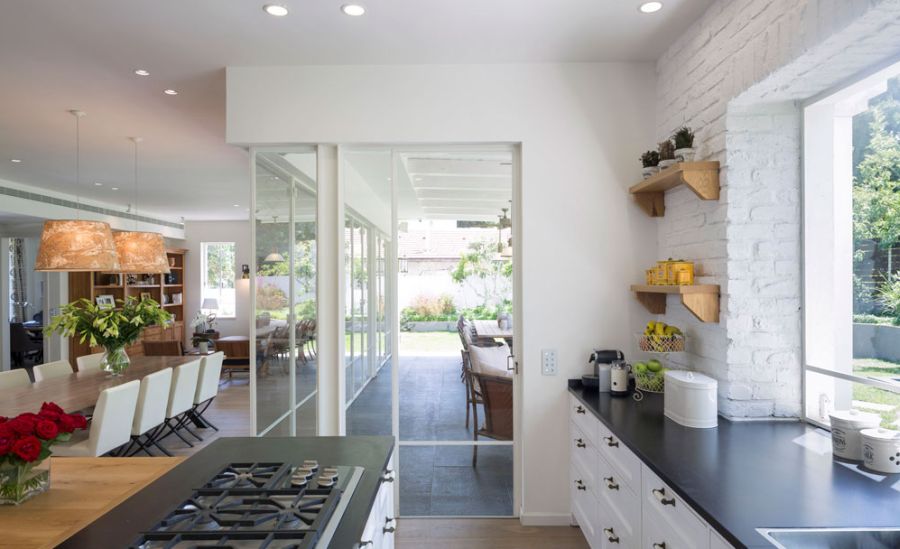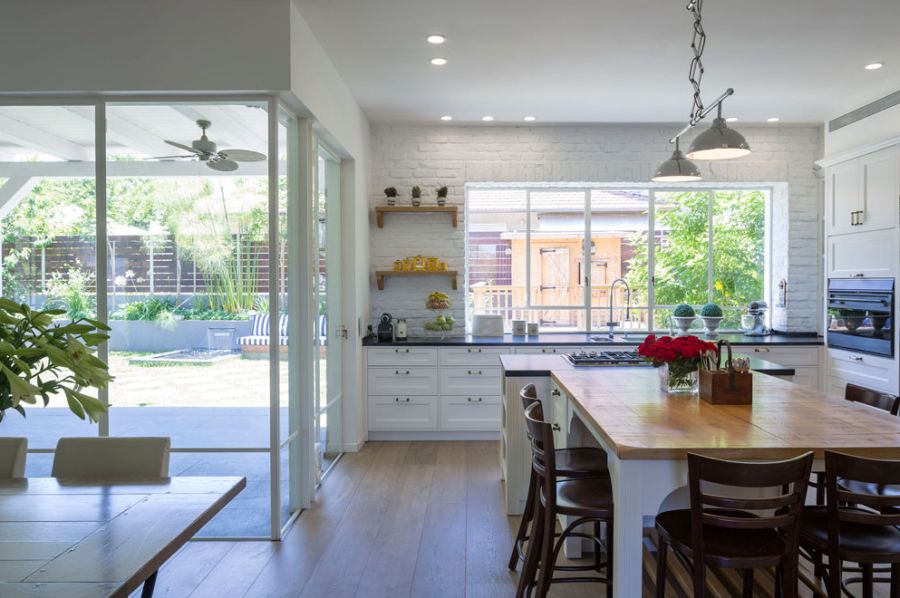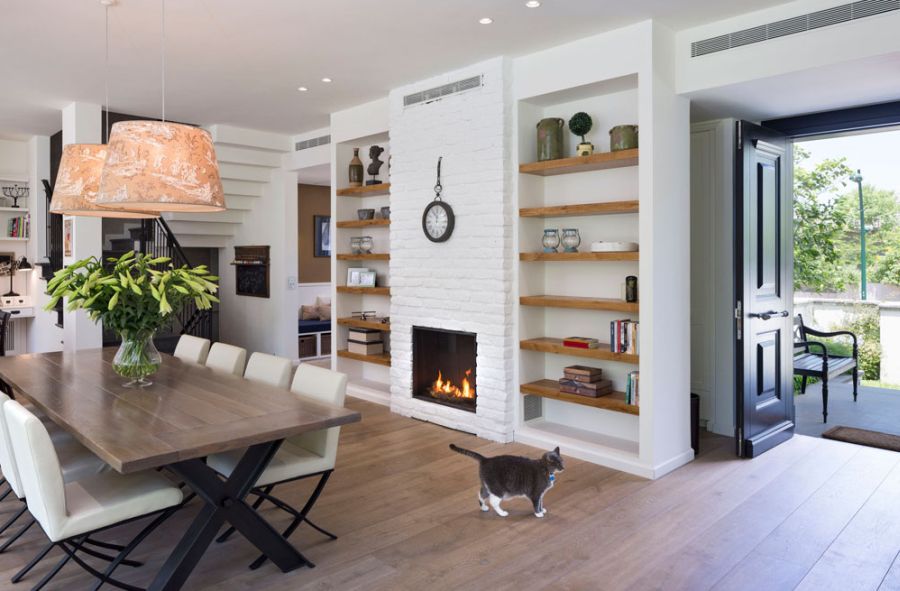 While the outdoors mimic European architecture, the bedrooms are all about a breezy Americana look! Adopting a cool blue and white color palette, the bedrooms look both modern and relaxing. A few decor additions from the Far East like the plush sofa in the living room, the bunk bed in the boys' bedroom and a unique lounger that doubles up as a tanning bed in the garden complete this vibrant home.