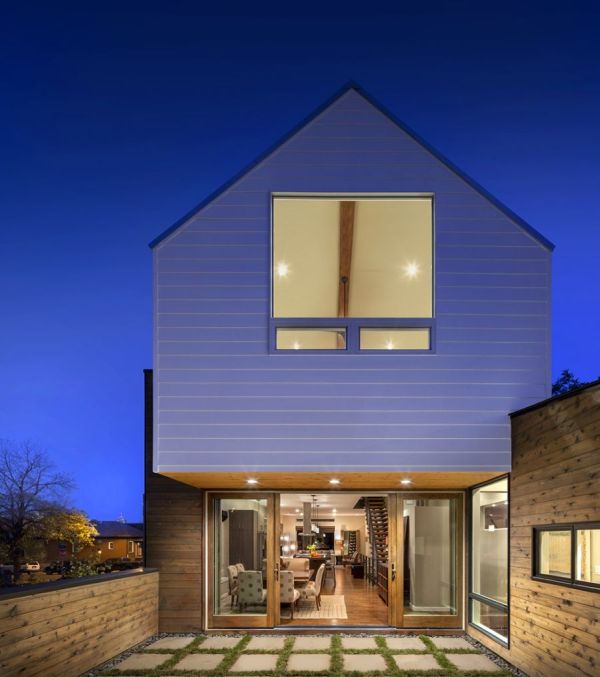 Designed with innovative brilliance by Meridian 105 Architecture, the 33rd Avenue House is all about creating a lovely, tranquil retreat amidst busy urban chaos. Draped in a cloak of warm wooden tones, the residence was specifically created to keep away the constant noise of city traffic that surrounds the place. Presenting an interior that is detached from the chaos outside, this unique, flamboyant home celebrates serenity and luxury.
Located in the busy LoHi neighborhood of Denver, the project features an exceptional lower level that is partially submerged, giving the first floor an elevated appearance.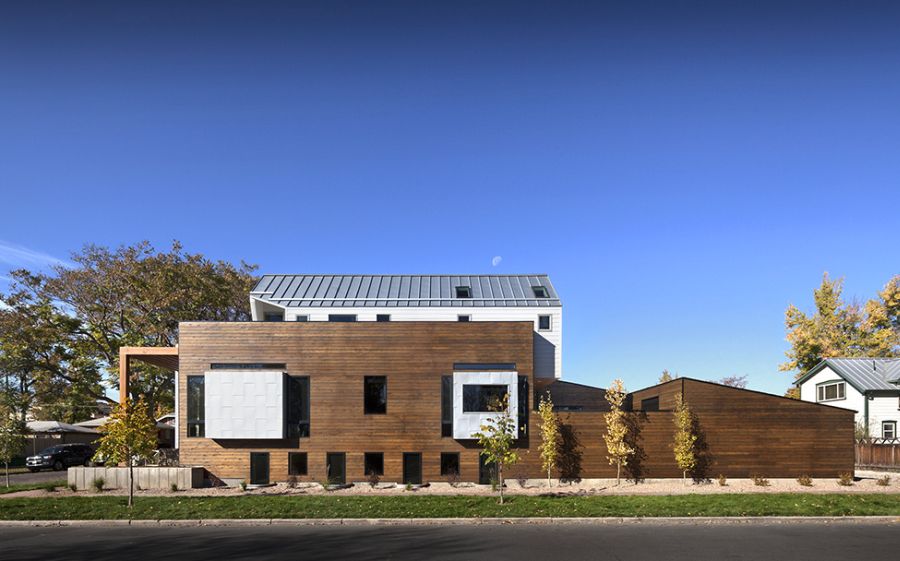 A lovely sidewalk leads to the entrance of the house, which opens up into a stylish living area clad in neutral tones. An open kitchen and dining area are visually connected with the living space on one side and with the gorgeous outdoor garden on the other. Stylish sliding glass door blur the lines between the interior and the backyard, while a contemporary floating staircase leads to the top level, which houses the master suite and the private terrace.
However, the surprise feature of the house is found beneath the lower floor, as a partially hidden level underneath contains two additional bedrooms along with a well-equipped home office. Carefully placed glass windows and skylights throughout the house offer ample natural ventilation, while the beautifully lit backyard provides a spacious, elegant gathering area for a fun party or two!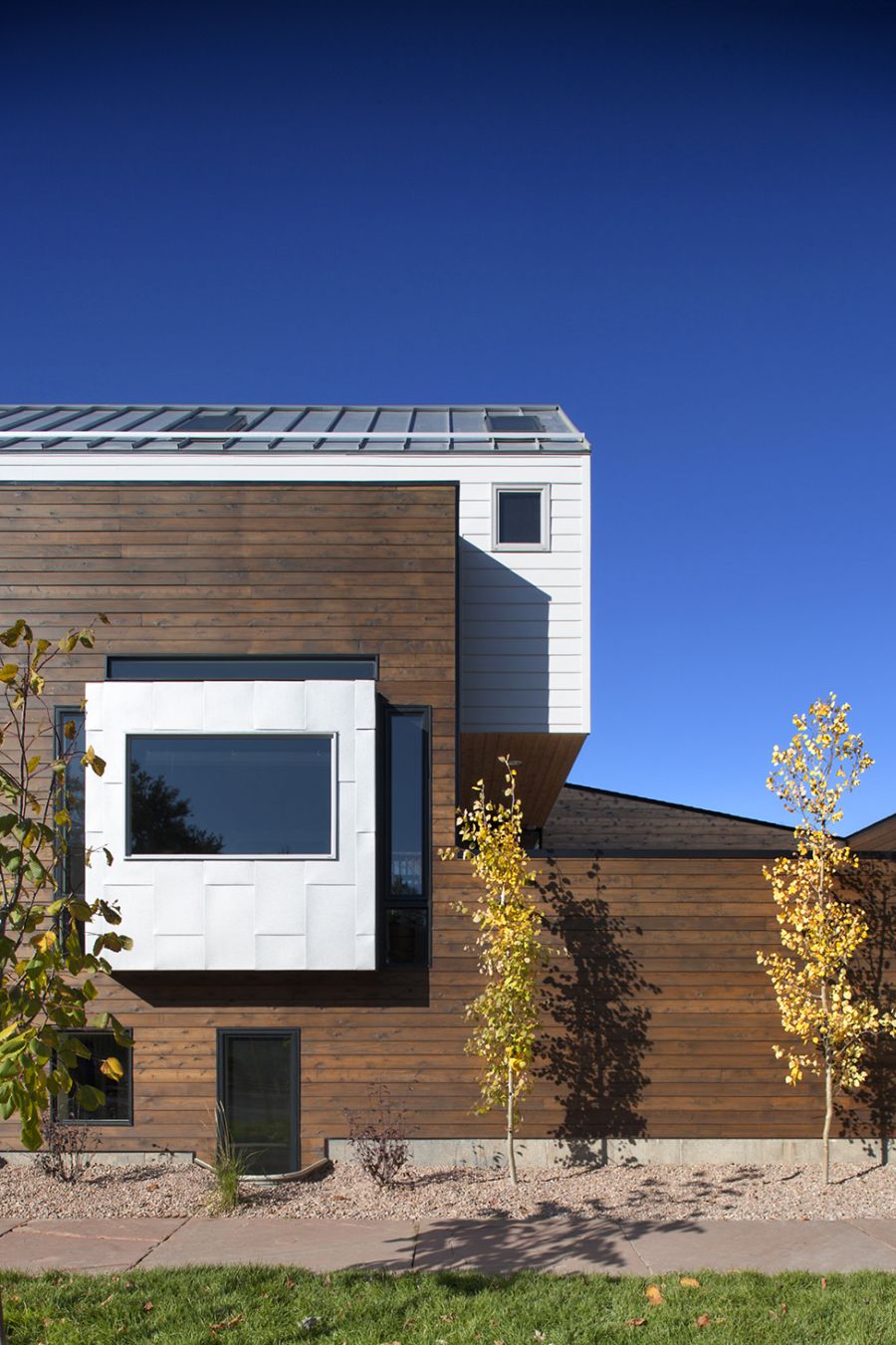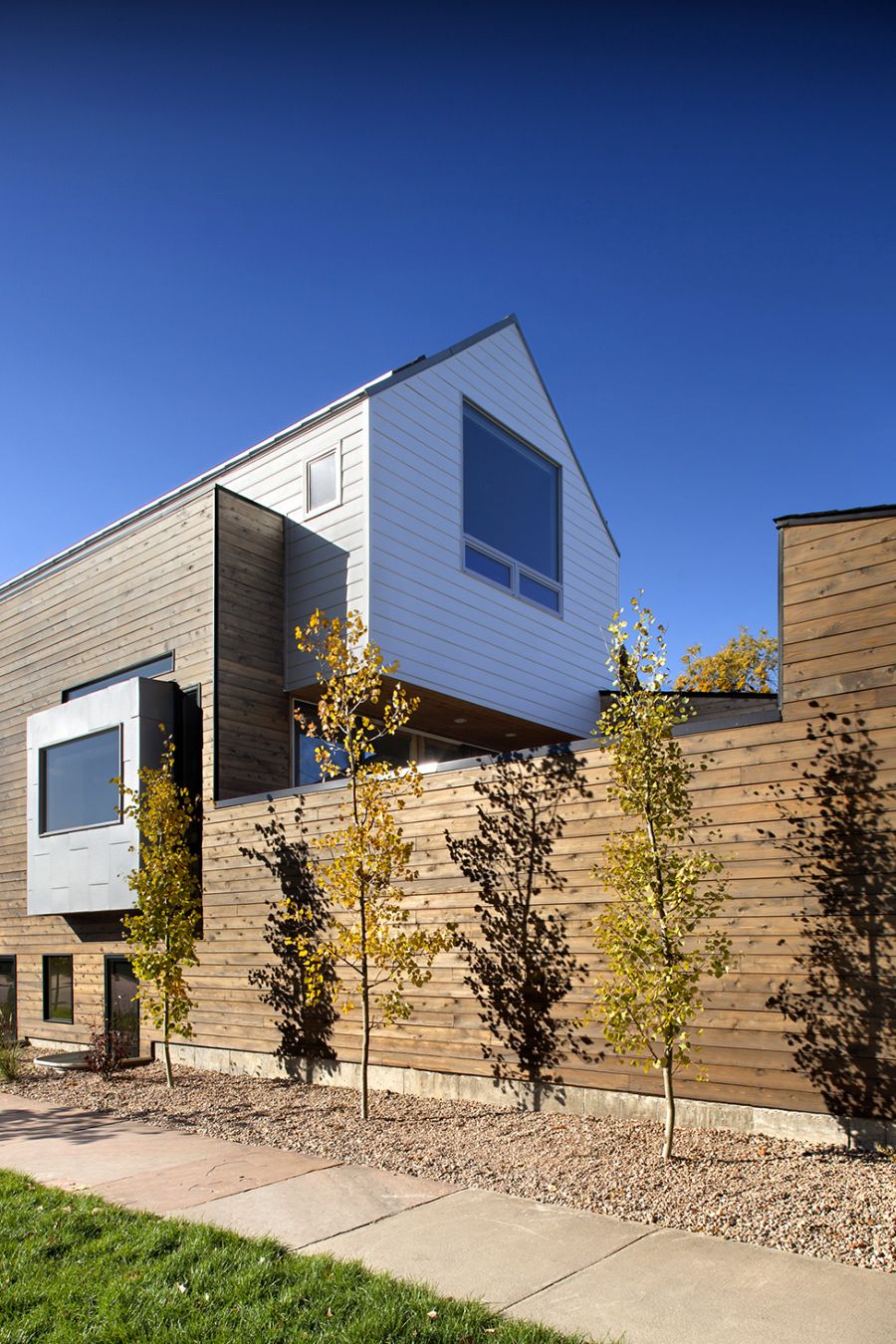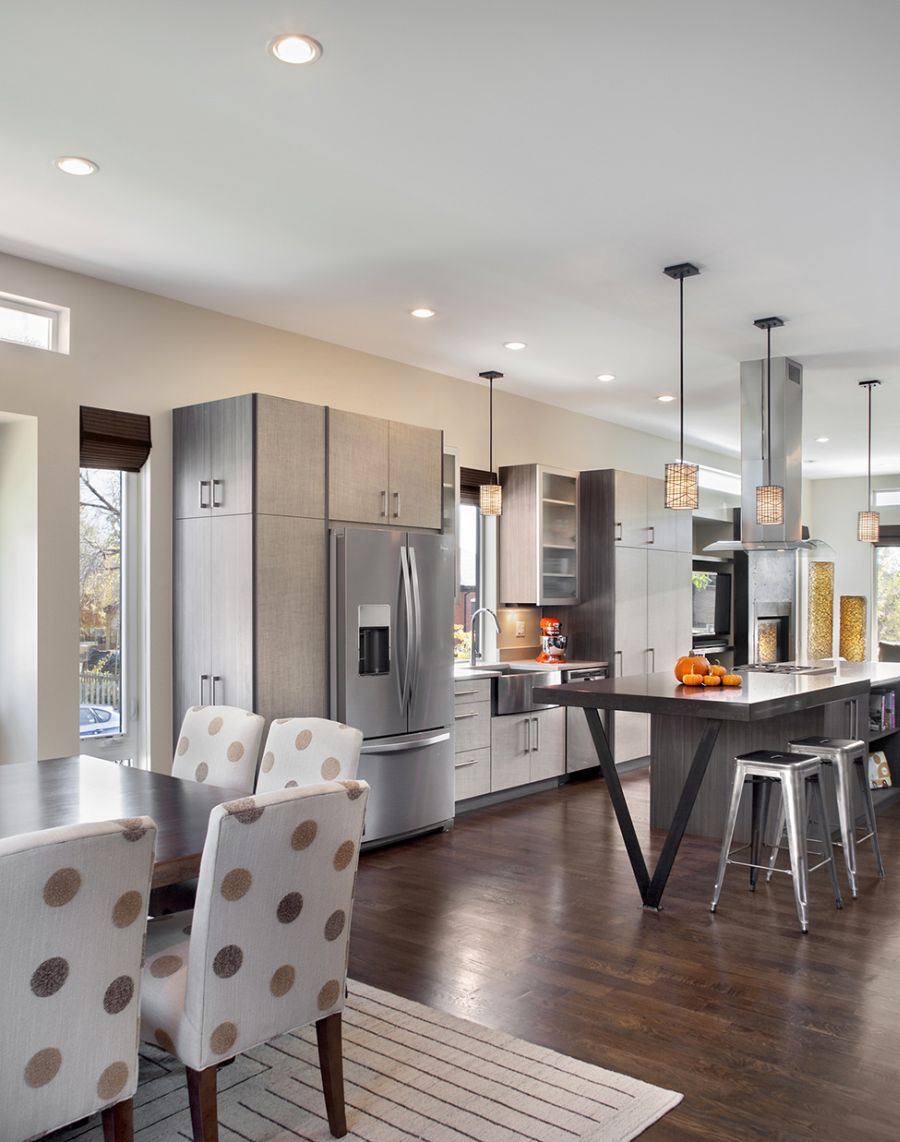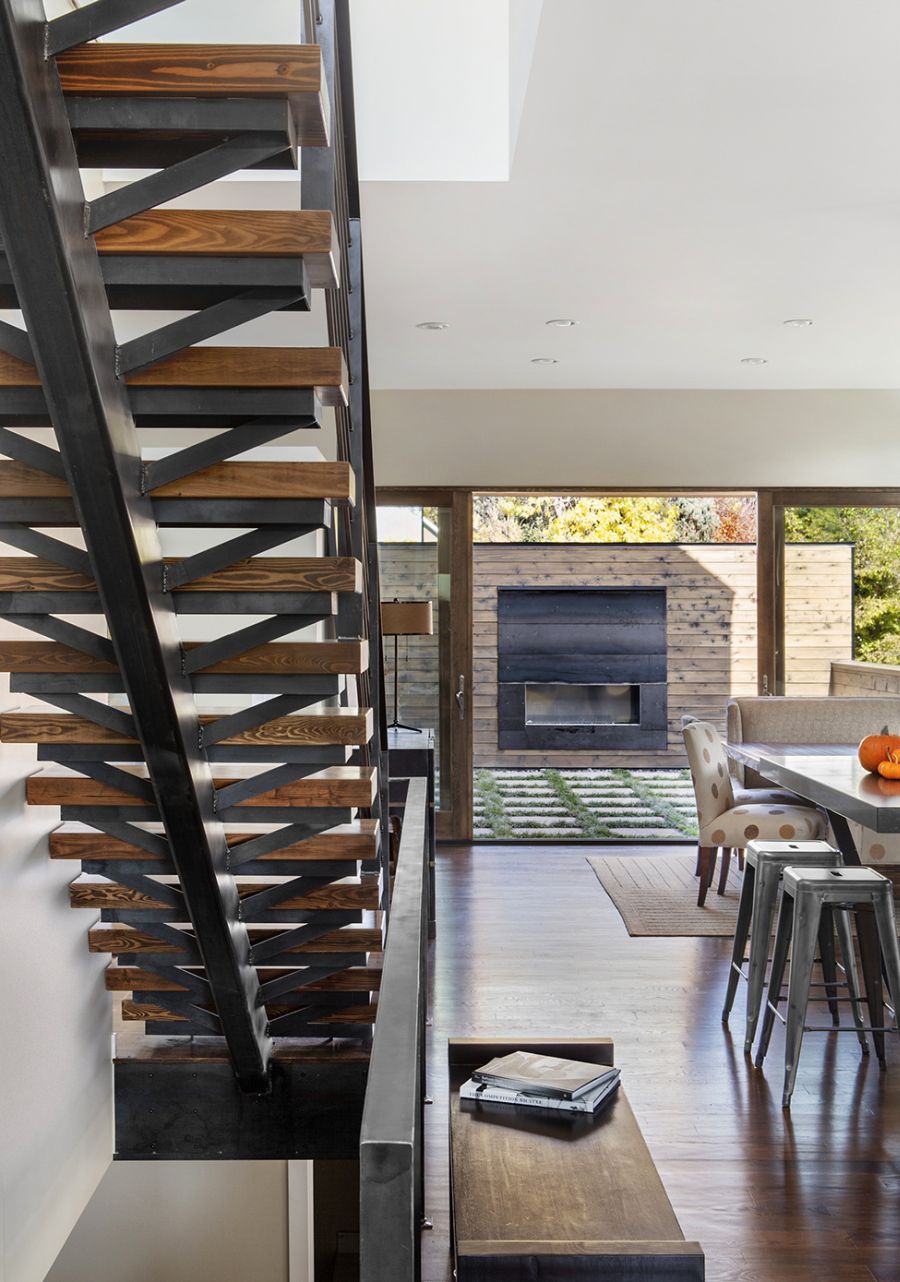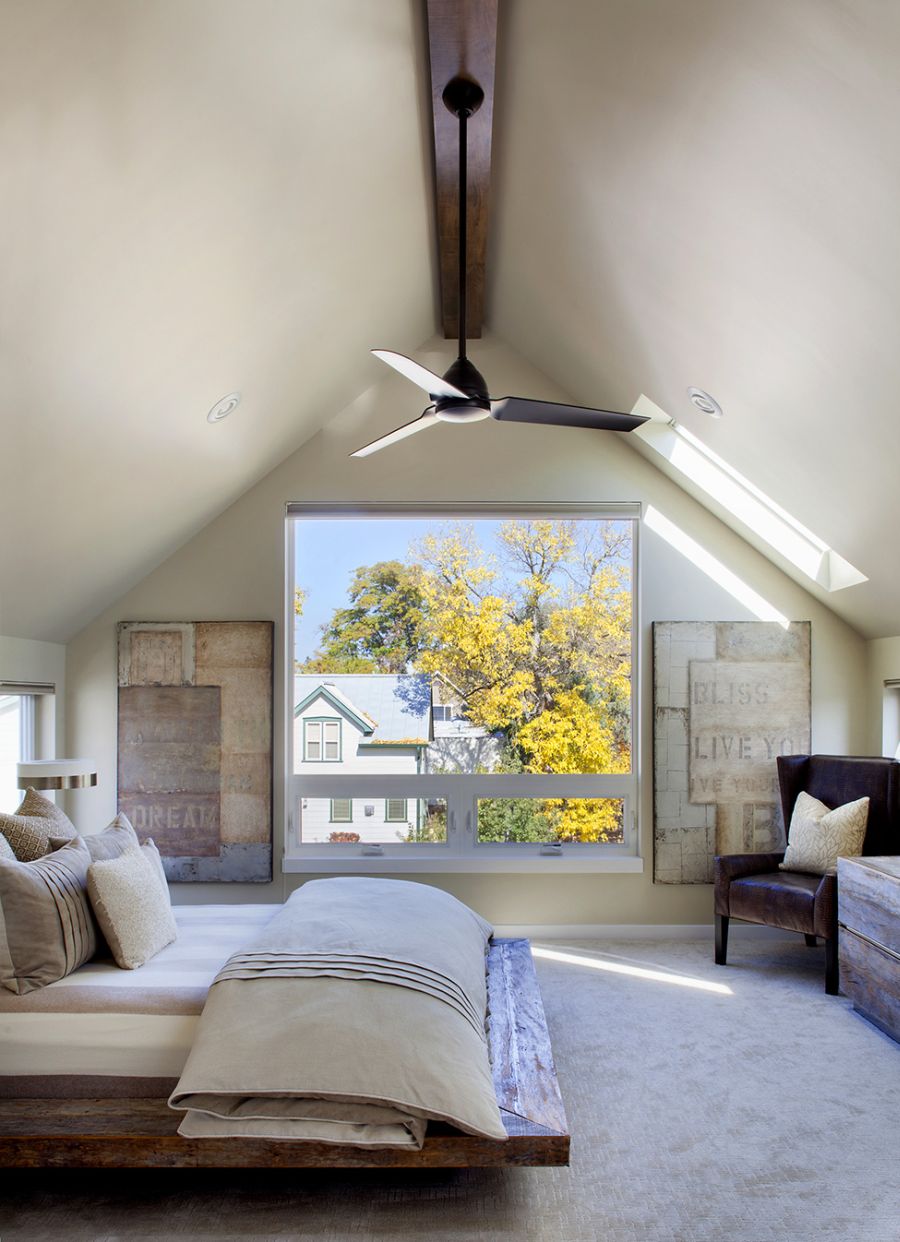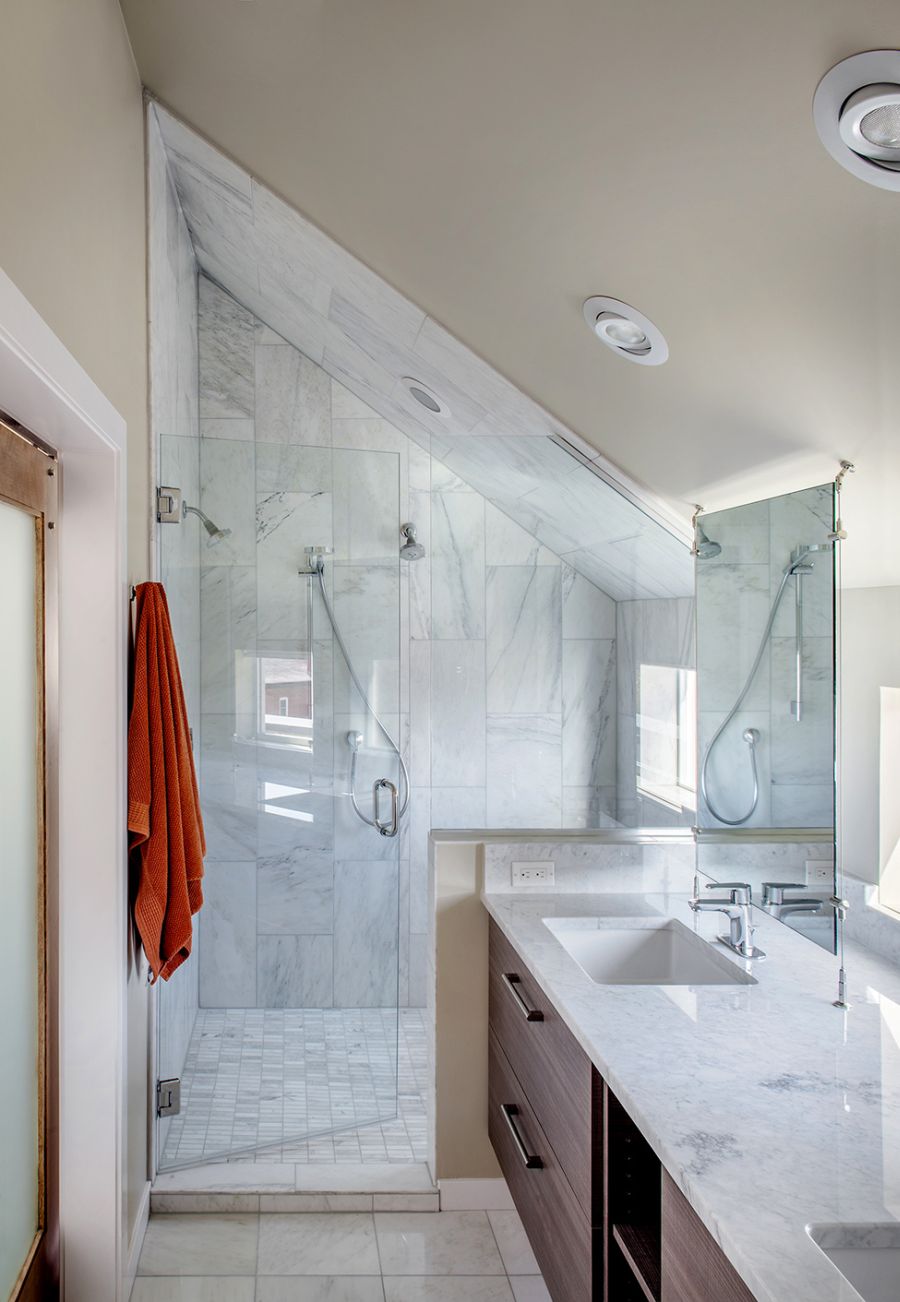 With downtown skyline views to the South, the upper volume of the home was shifted toward the rear to create the roof deck. The peaked roof responds to the city's zoning requirements for bulk plane and height, and fits appropriately with the style of the surrounding neighborhood.