The spectacular ski slopes of Aspen, Colorado are renowned across the planet as the playing ground for the rich and the famous each winter. Located at an altitude of 9500 feet and providing a secluded getaway that is concealed by stunning landscape, the Linear House is indeed a sight to behold. Its elevated structure is housed on a partially buried stone plinth, which gives those inside the home wonderful, unabated views of the dramatic scenery all around.
Designed by Studio B Architects, the exclusive private residence is draped in a cloak of white each winter, which gives way to a gorgeous green shroud as spring starts to take over!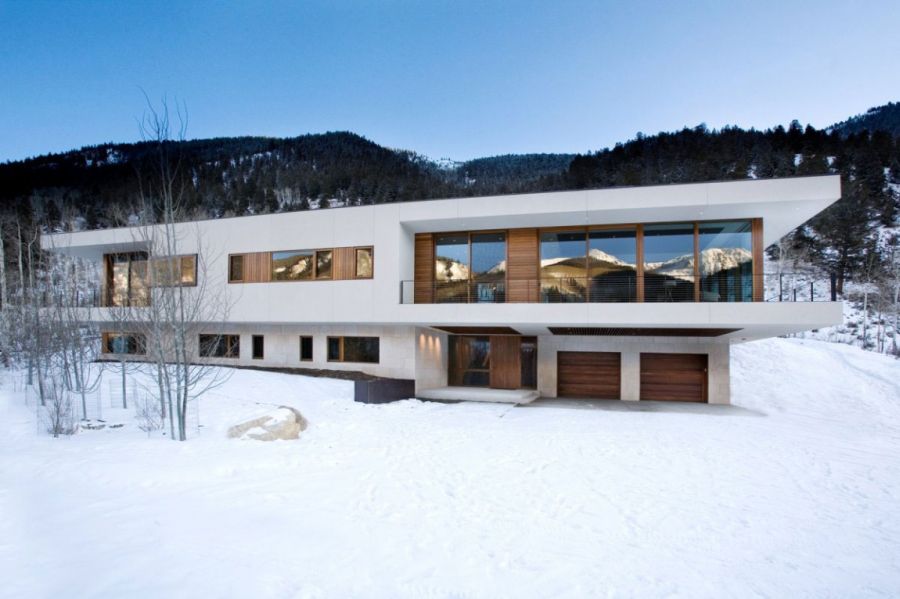 With a unique, horizontal L-shaped plan, the house sports a superb inner courtyard which features an outdoor pool and a luxurious Jacuzzi. Interestingly, the upper level of the home contains the public areas along with the home library and the master suite. Every room inside the house promises unabated views of the Elk Mountain Range and snow-clad slopes that are just a stone's throw away. Large floor-to-ceiling glass windows complement the teak covered floors and walls elegantly to create a beautiful balance between the rustic and the modern.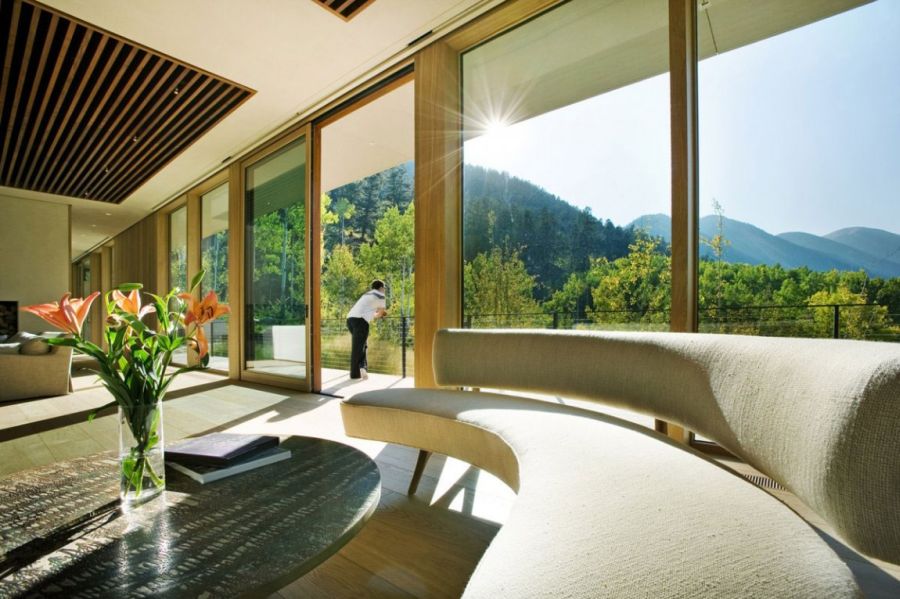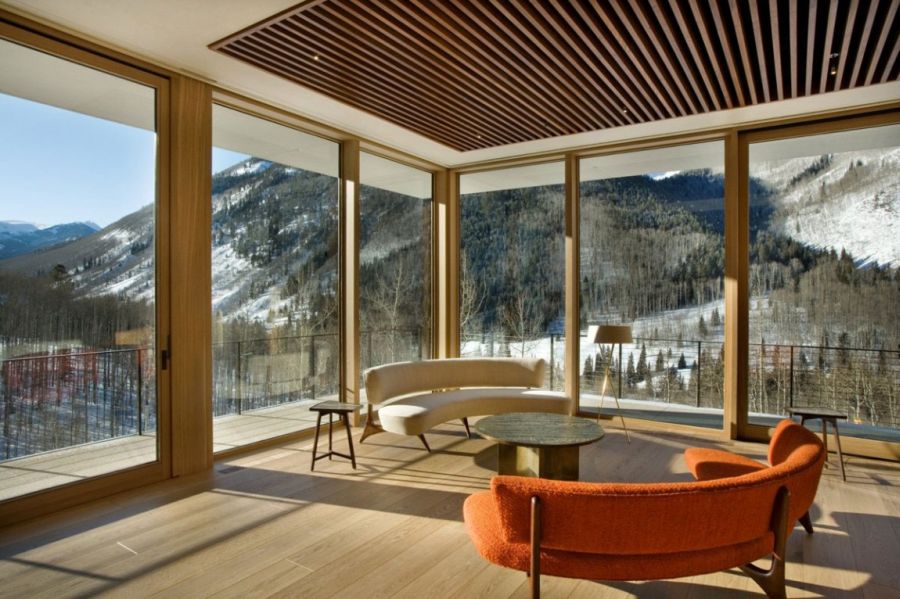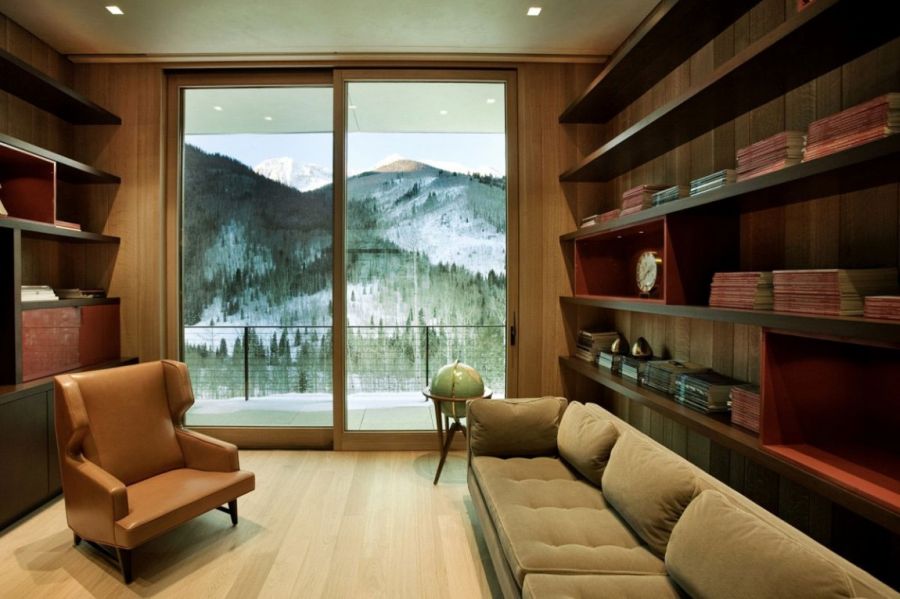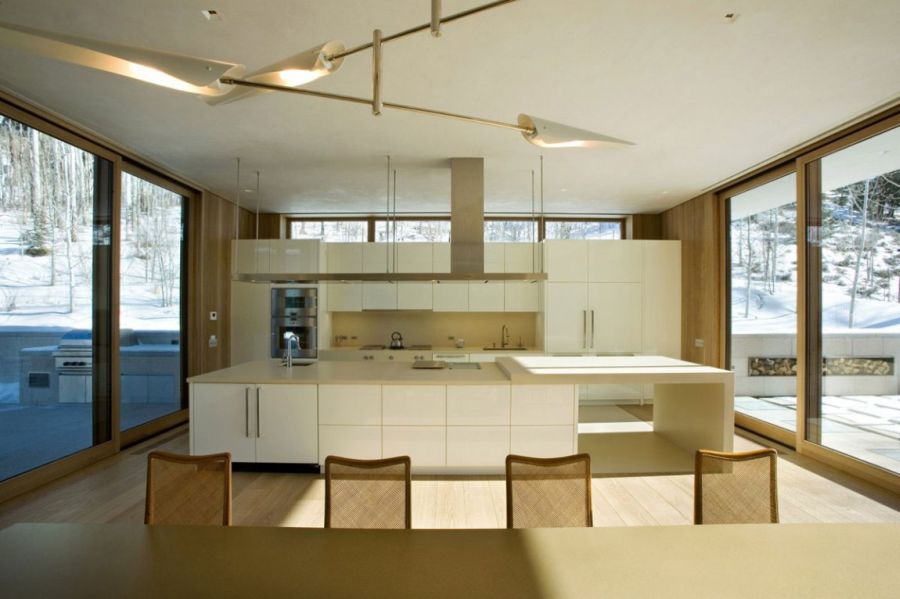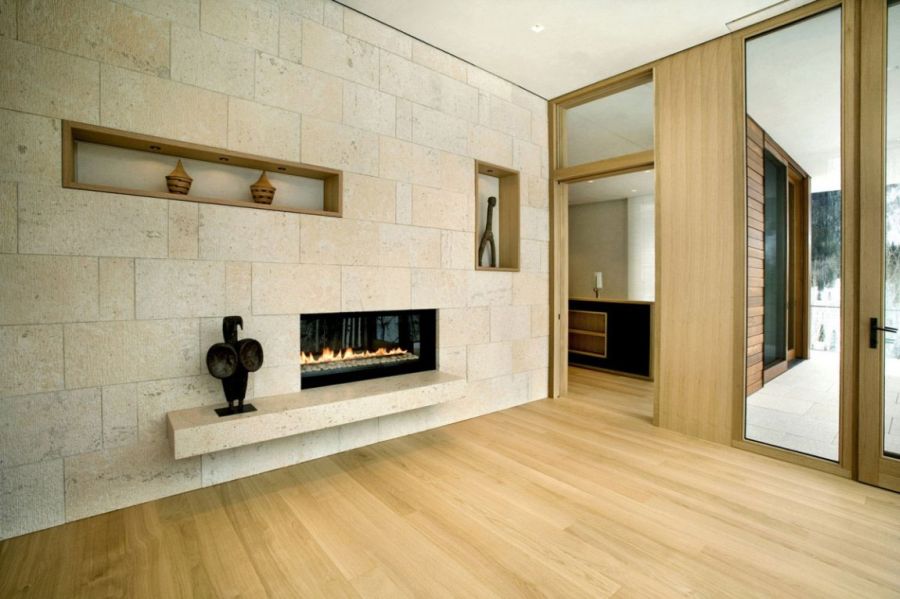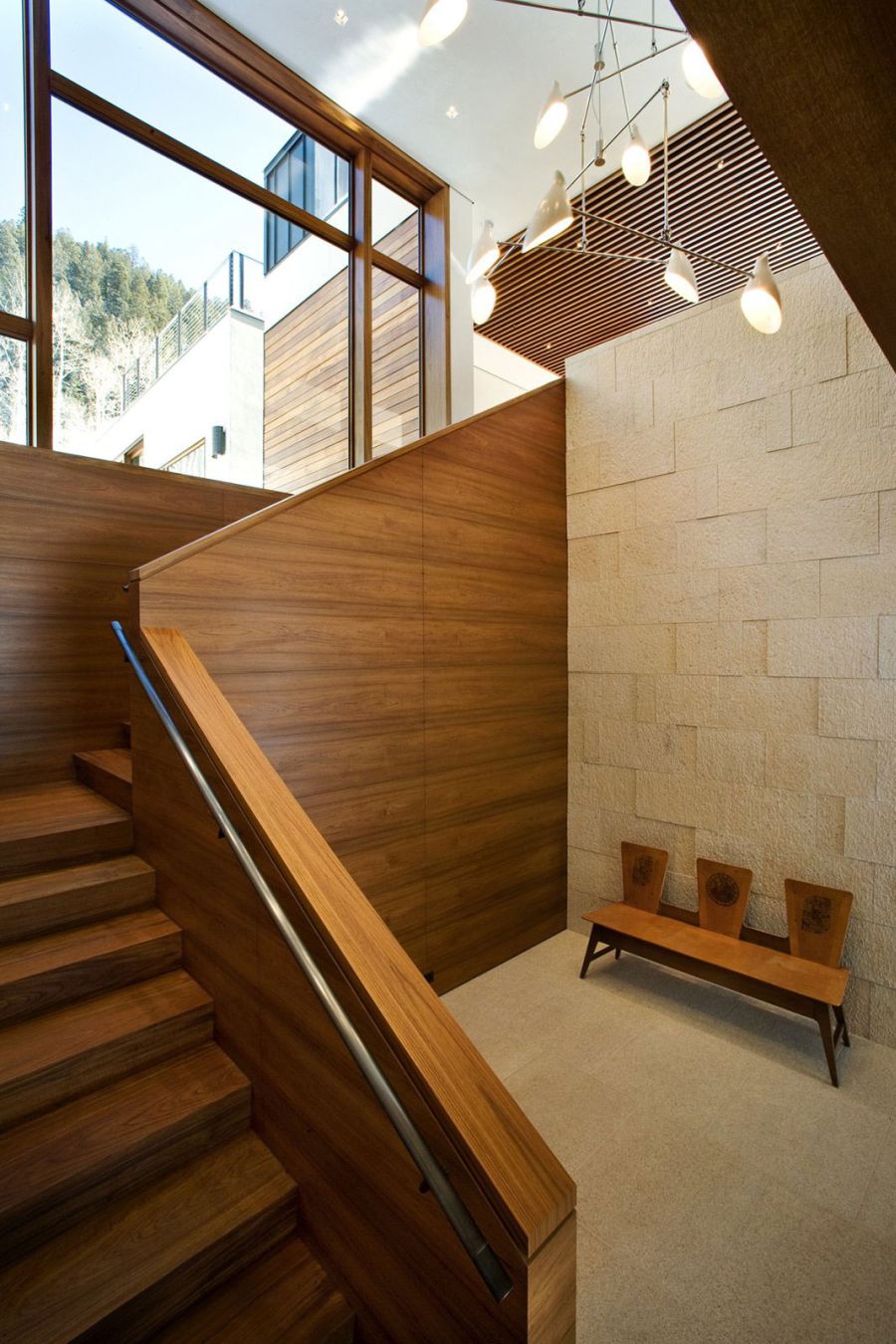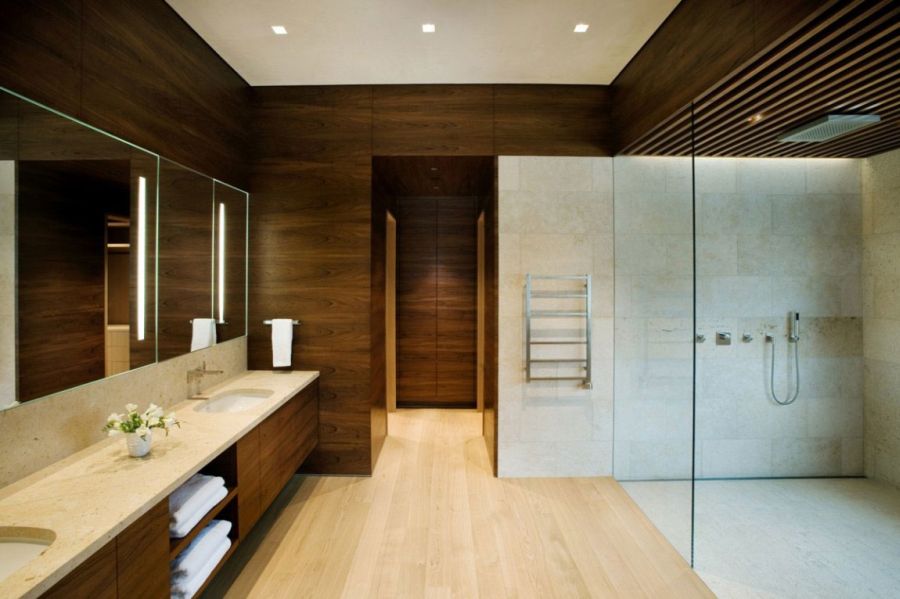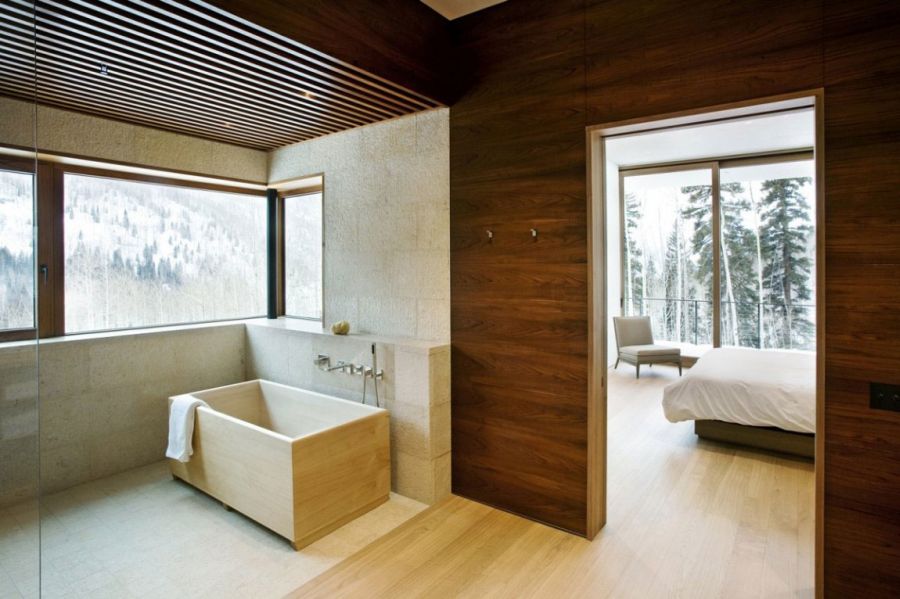 The lower level features a large sitting area, a contemporary kitchen in neutral hues and a spacious dining room. Beautiful walkways and balconies elevate the look of the house and give the owners ample opportunity to enjoy the view outside. While blurring the lines between the indoors and the grand outdoors, architects have ensured that the insulation features of the home are top notch. A perfect way to enjoy a snowy Christmas!