Modern design is as much about the outdoors as it is about the interiors. A stunning contemporary home often brings along with it a fabulous patio or backyard that sports a refreshing pool. Whether it is an infinity edge pool that leaves you awe-inspired or a wonderful Jacuzzi and swimming pool combination that brings home the spa experience, dramatic outdoor settings have become an integral part of most houses. Adding a fireplace to this backdrop accentuates the charm of your deck space several fold.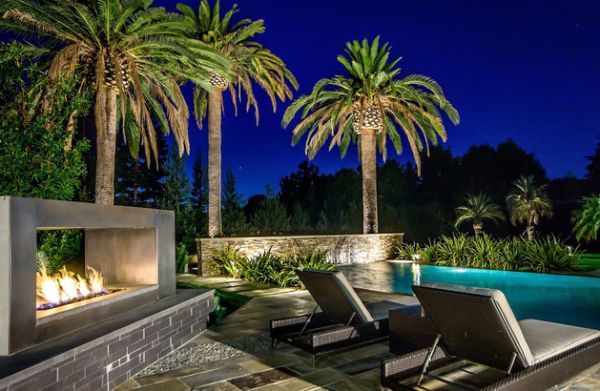 by mark pinkerton / vi360 photography
With modern fireplaces coming in a multitude of styles and materials, you can always pick one that complements your pool best. From the sleek and minimalist to those clad in distinct stone, a hint of blazing flame next to the energizing pool gives a whole new aura to the outdoors. Here are some spellbinding inspirations that will tempt you to tread down the same dazzling path –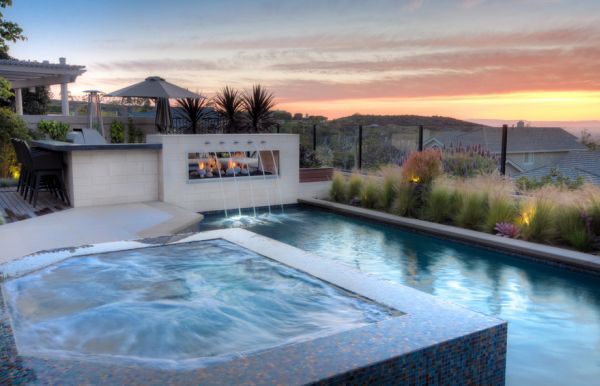 by Studio H Landscape Architecture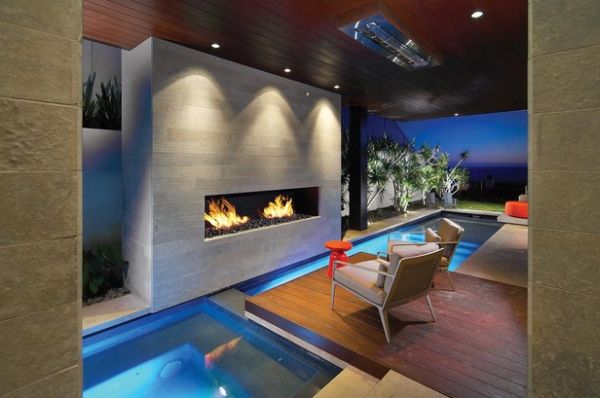 by Horst Architects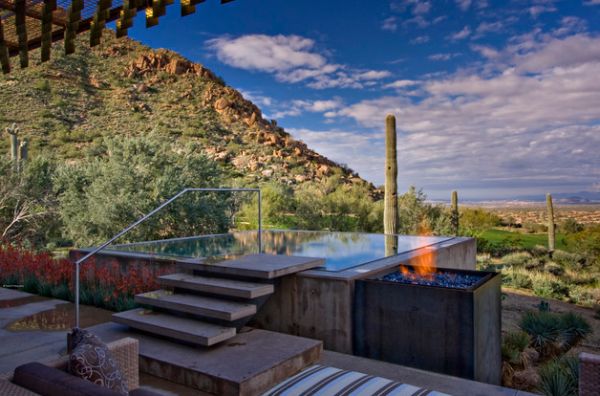 by the construction zone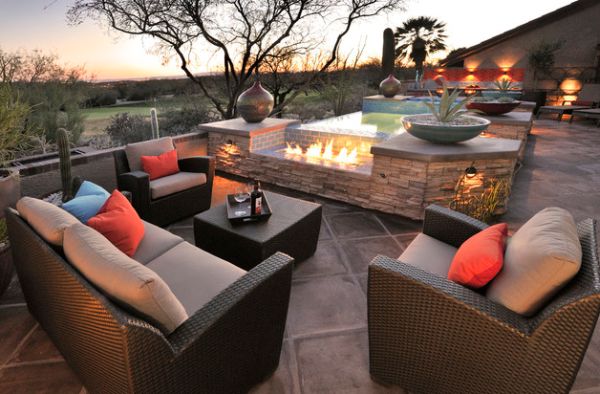 by Prideaux Design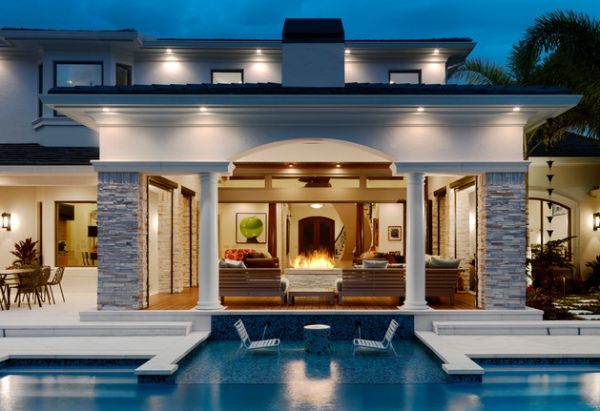 by The Fechtel Company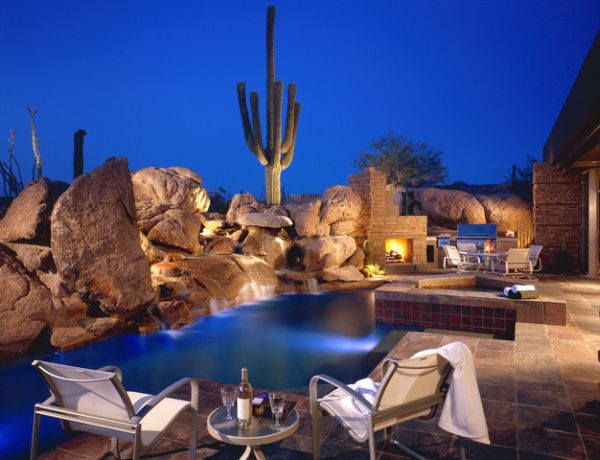 by Sterling-Huddleson Architecture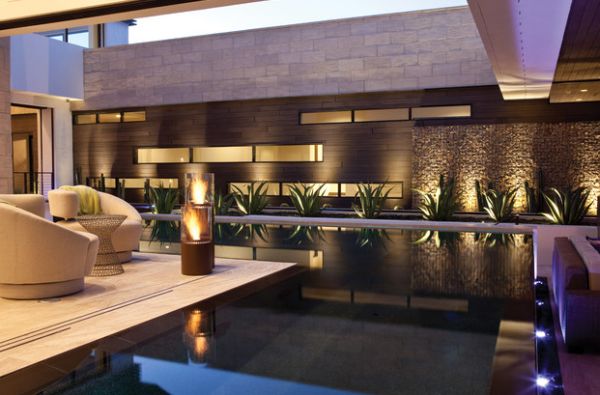 by EcoSmart Fire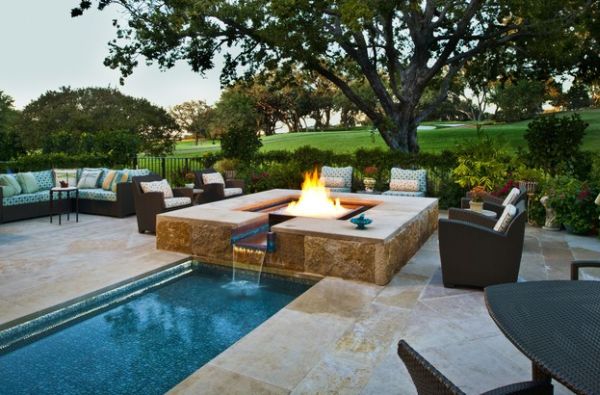 by Pool Environments
Light, Warmth and a Dramatic Visual!
There are plenty of reasons for bringing together the outdoor fireplace along with the inviting blue appeal of a beautiful pool. The most significant one though is the simple visual appeal of it all. Blending two different natural elements in such style elevates the aesthetics of your relaxed backyard or pool deck right away. The warm yellow and orange hues of the fireplace also add an inviting appeal to the entire area. With custom designed fireplace solutions now available, you can get a fiery enhancement of your liking.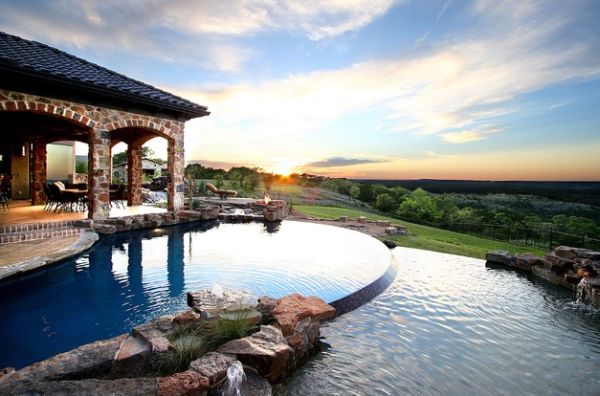 by Da Vida Pools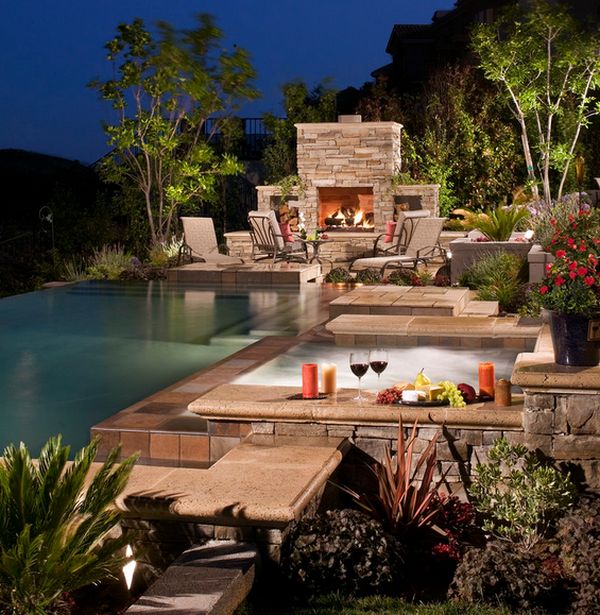 by AMS Landscape Design Studios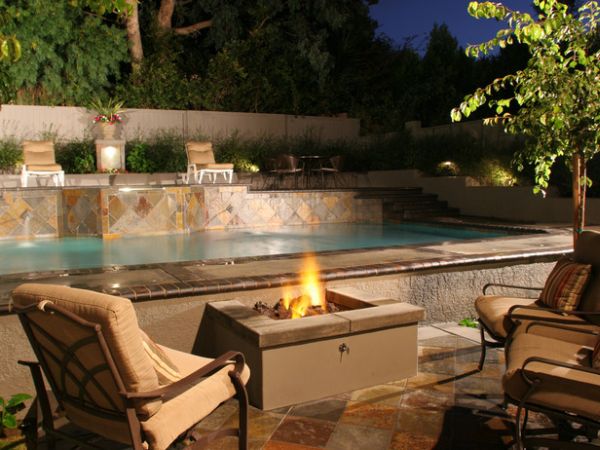 Rooftop terraces with amazing pools are becoming a more common occurrence and adding a lovely fire-pit also helps bring in some much needed warmth. Fireplaces need not always be extravagant. Adding natural stone and some greenery around also allows you to fashion a vibe that seems in-sync with the surroundings.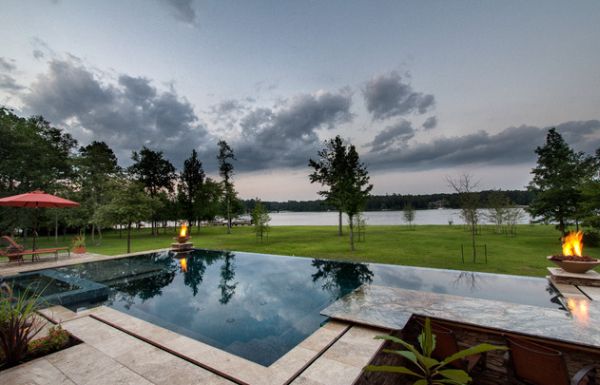 by Downunda Aquatic Environments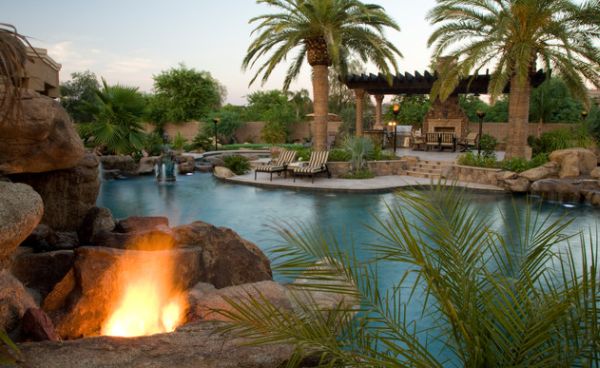 by Red Rock Pools and Spas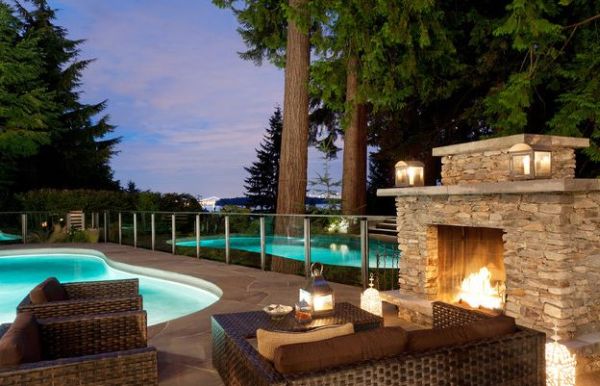 by blurrdMEDIA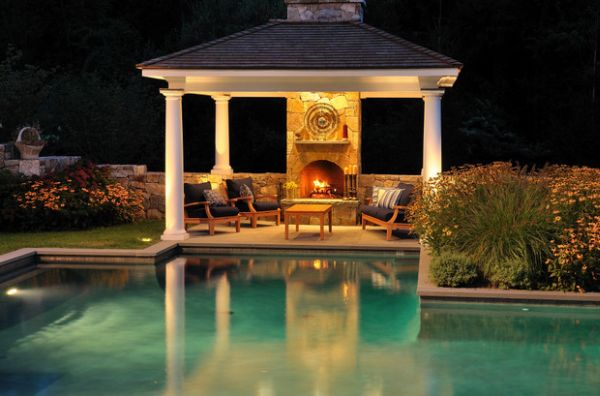 by J. Brandon Jones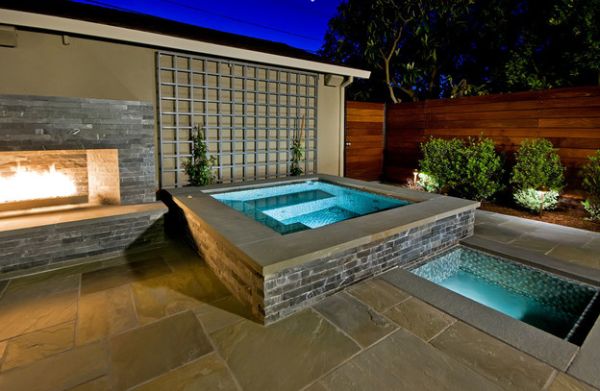 by Custom Dreams Construction Group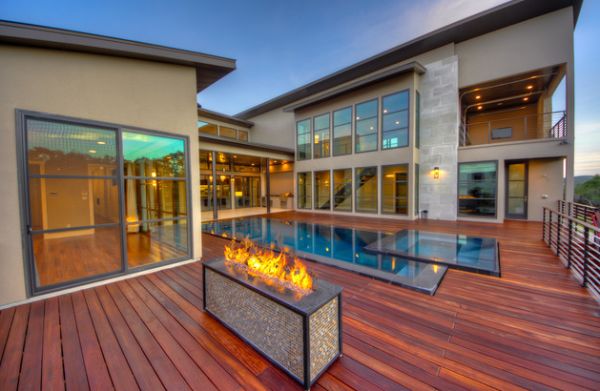 by Adam Wilson Custom Homes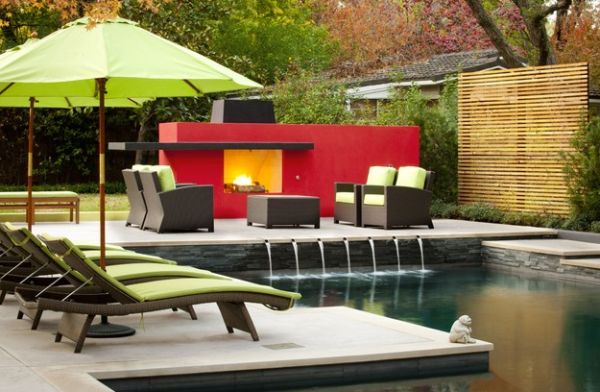 A Fabulous Focal Point
Irrespective of the available space, you can always incorporate a fireplace in your outdoors. This instantly gives the space a lovely and animated focus point. Addition of a fire-pit or a full-fledged fireplace with a glass enclosure also allows you to enjoy the chilly nights under a star-lit sky with comfort. Try and build a convenient seating arrangement around this focal point and ensure that the comfy chairs or couch allows you to in the lovely views on offer. For those who need some shelter from the midday or evening sun, the extended roof of the home or a beautiful pergola can provide the ideal solution.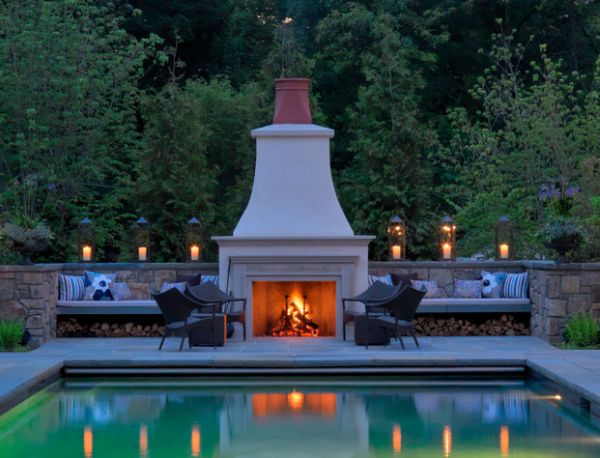 by Katherine Field and Associates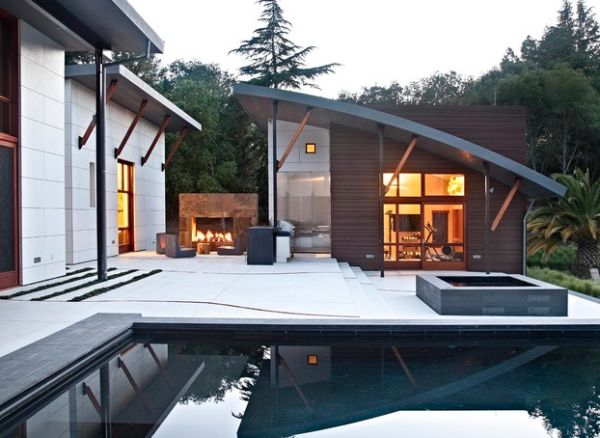 by WA design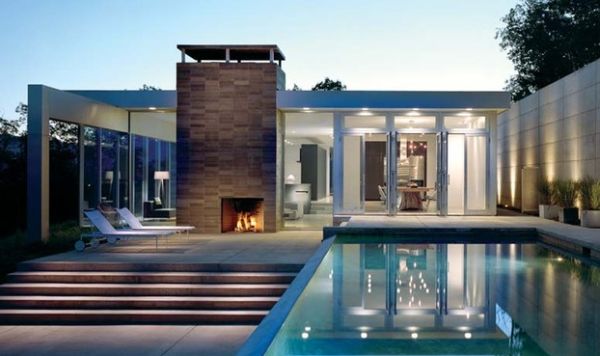 by Audrey Matlock Architects
Design of a rooftop terrace or lovely backyard is all about balance of different elements. Both aesthetically and ergonomically, the combination of a fireplace and a pool work effortlessly. Outrageous at times and deceptively simple on other occasions, you can always opt for a style that fits your own home the best.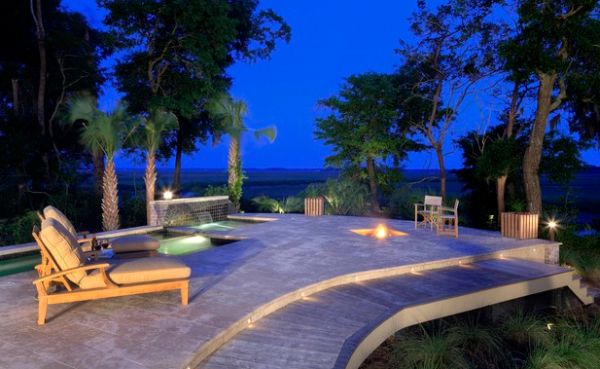 by Frederick + Frederick Architects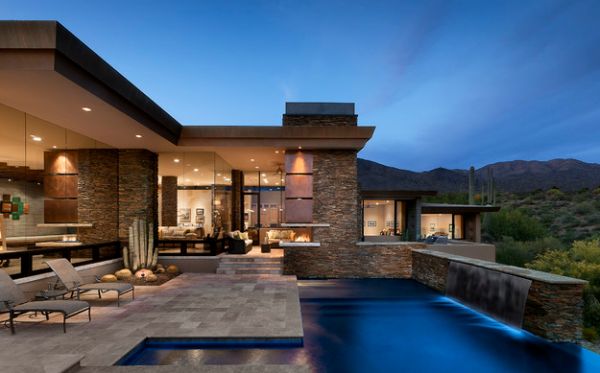 by Tate Studio Architects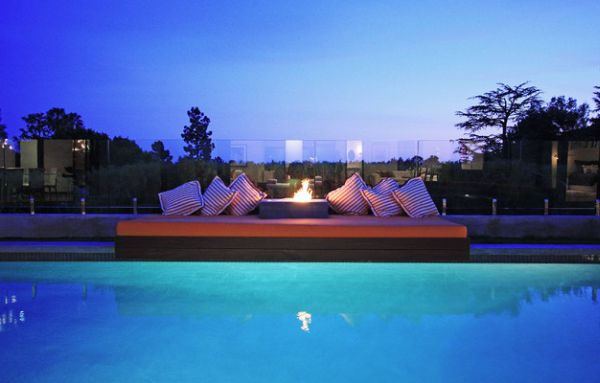 by Globus Builder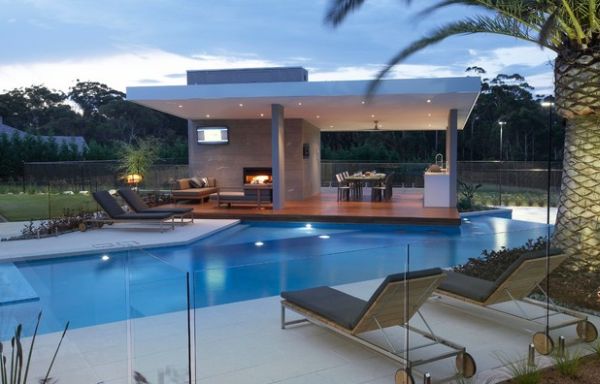 by Dean Herald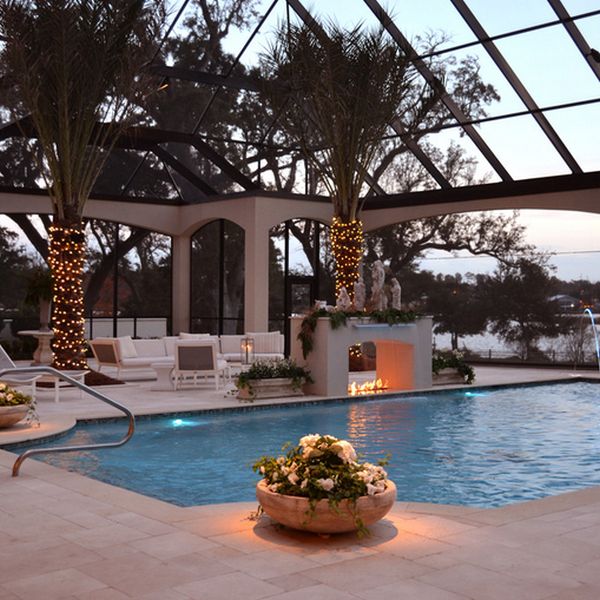 by RJ Elder Design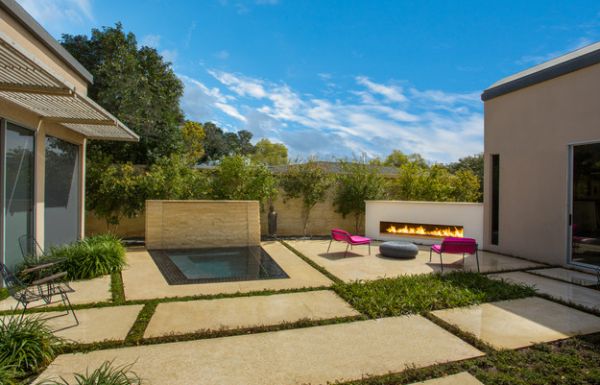 by Artesian Custom Pools