We know that photos can be an amazing source of design inspiration, so this article may contain affiliate links that will direct you to a particular decor item. Clicking on a link may result in a portion of proceeds being paid to www.decoist.com
Bunk beds are all about combining a fun, playful vibe with space-saving solutions that help maximize the room available. With space becoming such an essential commodity in modern homes, it pays to think vertically! Part of many amazing kids' rooms across the planet, bunk beds bring with them a multitude of advantages. Yet modern bunk bed designs don't need to be confined to the kids' room alone.
Even adult bedrooms and guest rooms can benefit immensely from smart bunk bed designs. Combining brilliant ergonomics with pleasing aesthetics, they come in a wide range of styles and themes.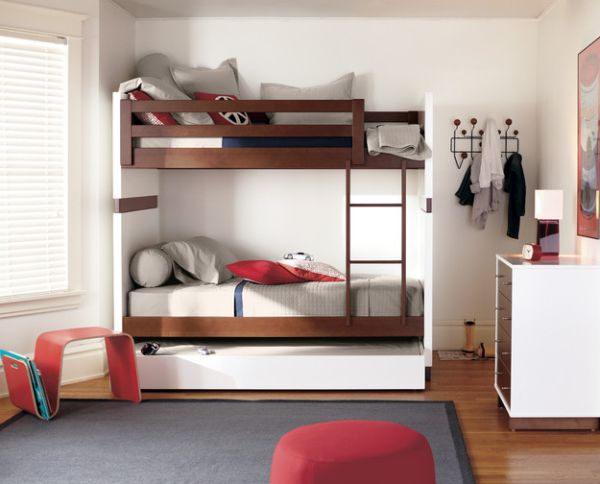 Designing a bunk bed or picking one for your home is not just about maximizing space. Form is an equally important factor, and when picking the right decor for kids' bedrooms, it becomes even more vital. Here are some amazing bedrooms with bunk beds that you can draw inspiration from when planning for your own home…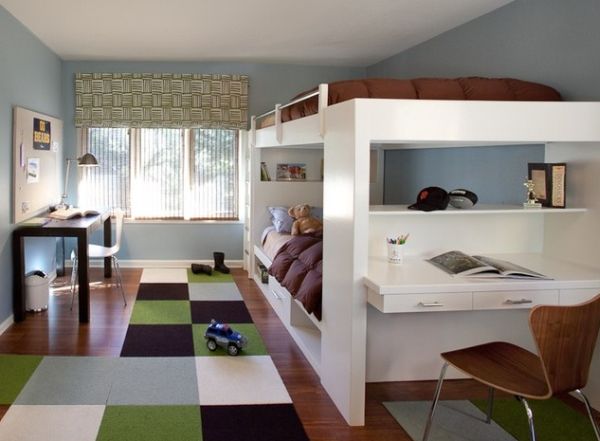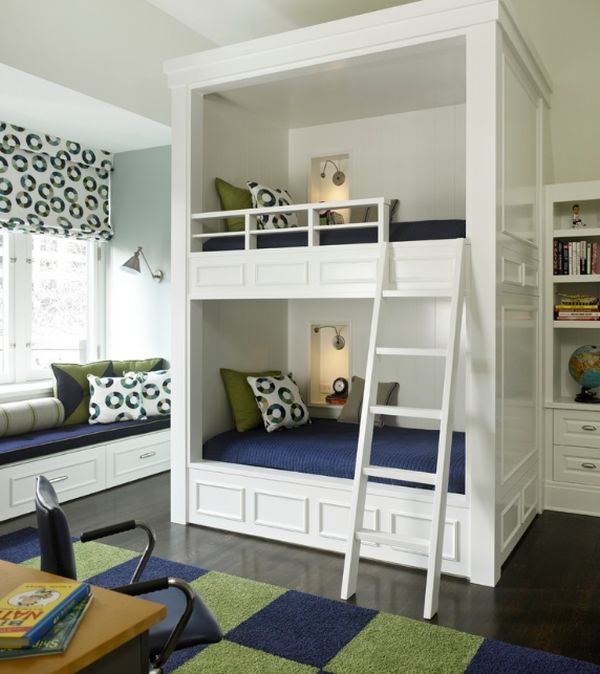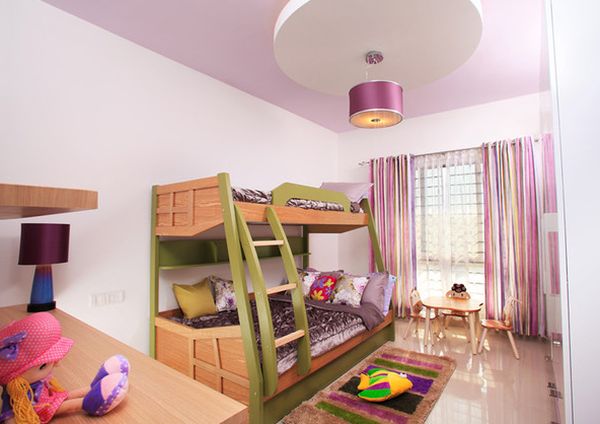 by Savio & Rupa Interior Concepts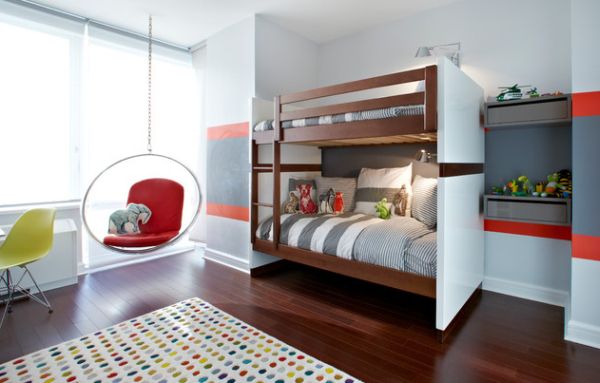 by Chango & Co.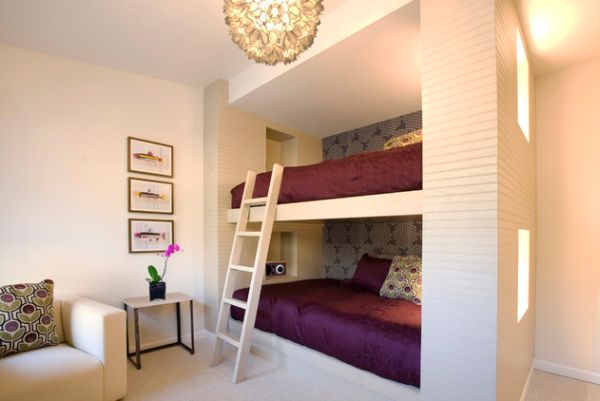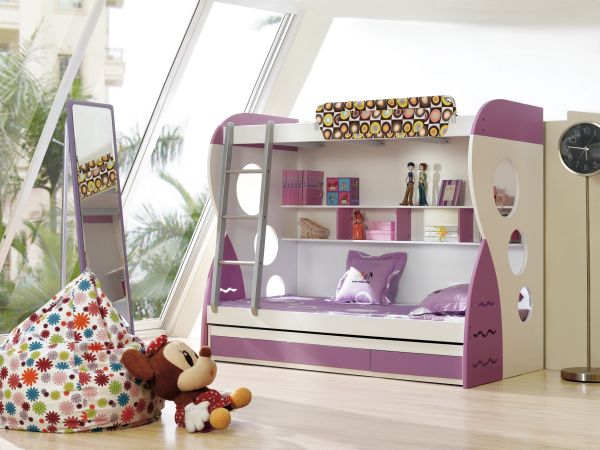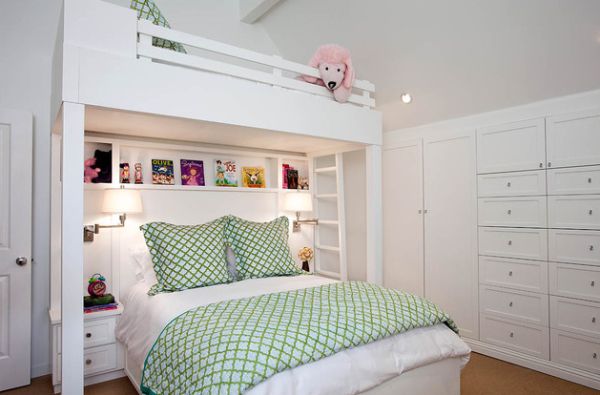 by Karen White Interior Design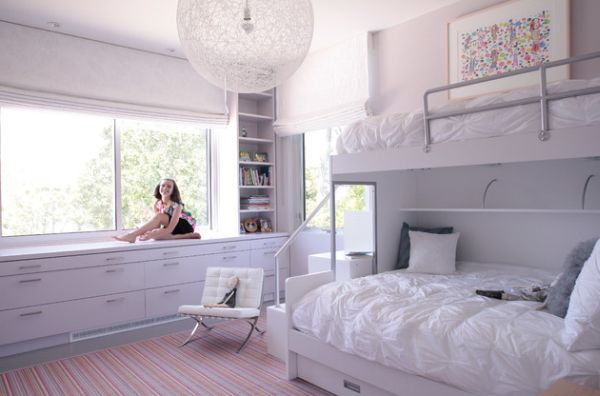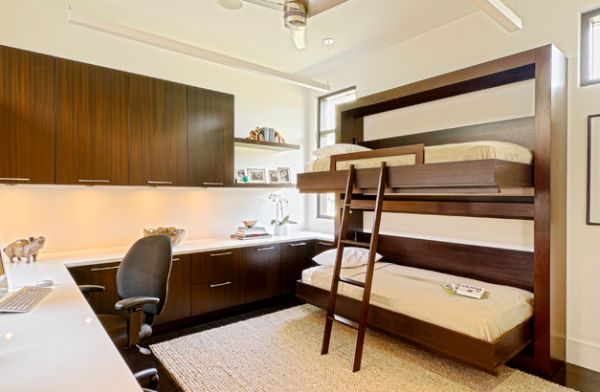 by Caden Design Group
Built-In Units and Custom Solutions
As with every other aspect of interior design, there is no 'one solution fits all' in the case of bunk beds. Since most homeowners opt for bunk bed installations in order to save on space, it is essential that the bunk bed you choose fits in perfectly with the specific requirements of your kids' bedroom. A smart way to go about incorporating bunk beds is to choose custom designs and built-in units that are crafted with the dimensions of the room in mind.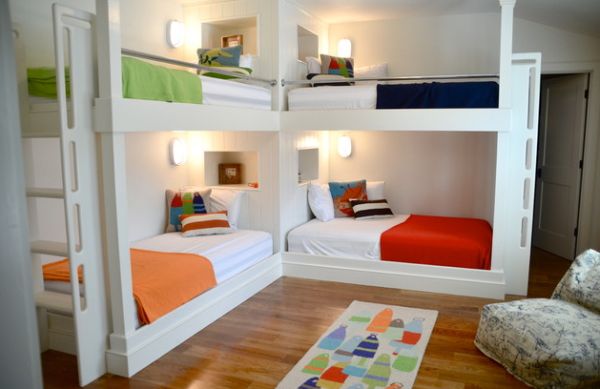 by Amy Maguire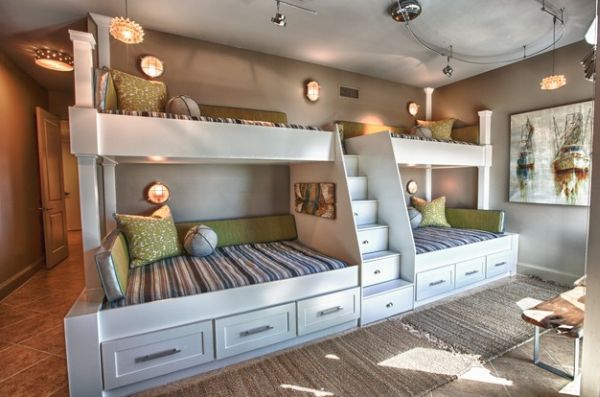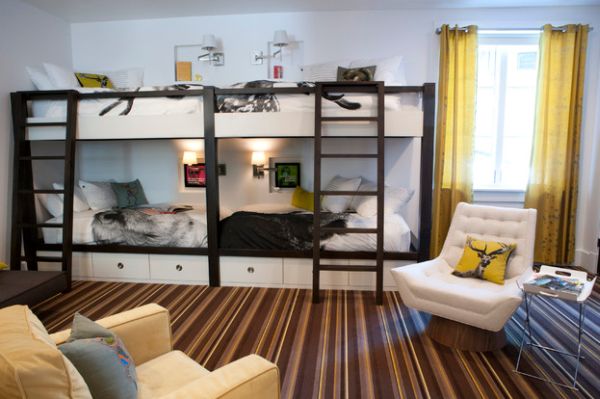 by H&H Design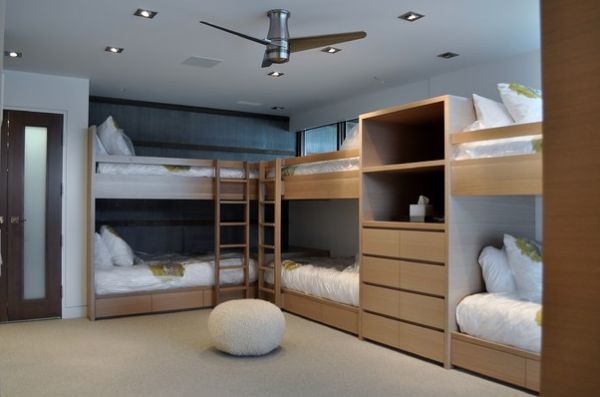 A bunk room is a trend that is quickly gaining popularity–not just among large families, but also among luxury retreats and cabin resorts that offer cottages for families. Bunk rooms need not always mimic the boring design of mundane dorm rooms and often have a casual and exciting vibe that perfectly captures your holiday mood. These large bunk bed units seem all the more cozy as you snuggle under a warm blanket in one of those snug niches, even as it starts to snow outside!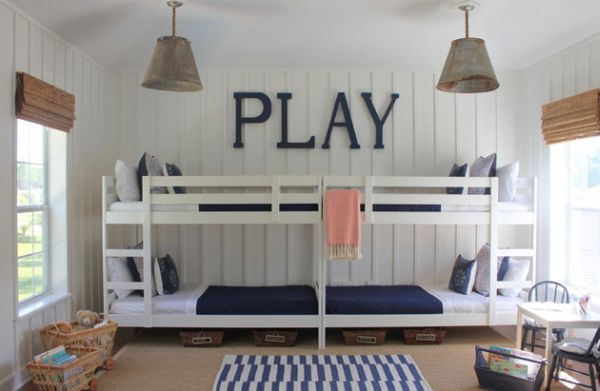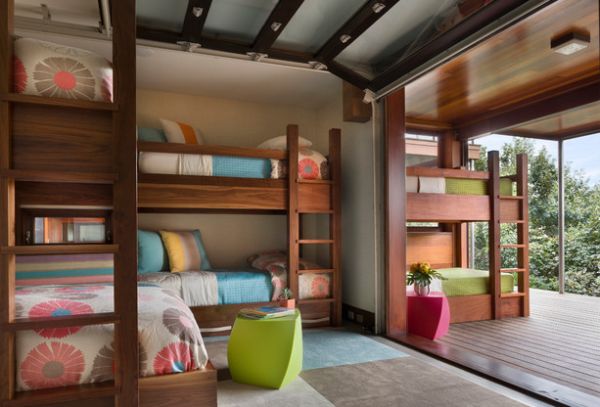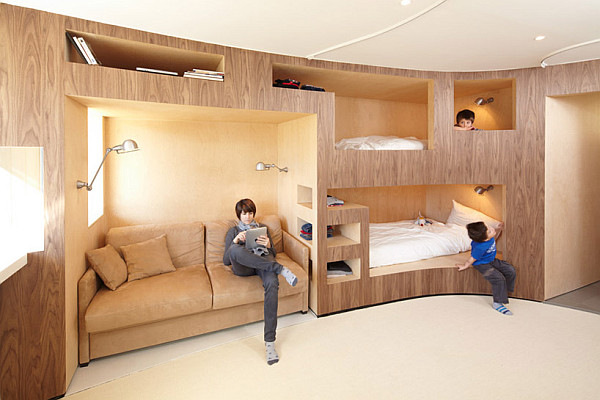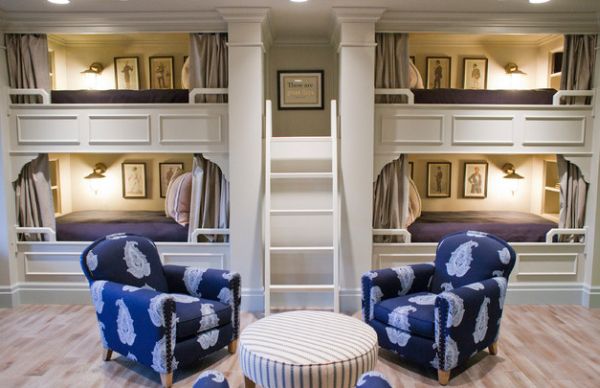 by Harman Wilde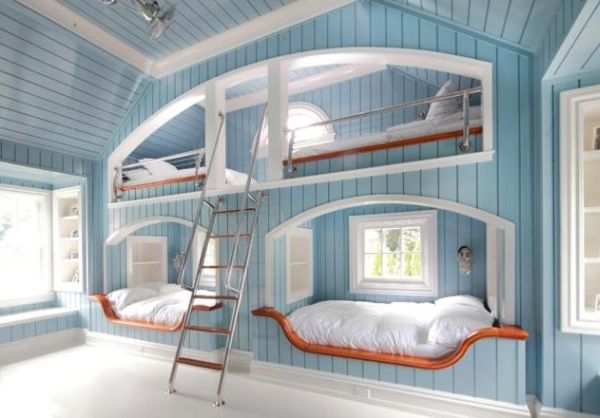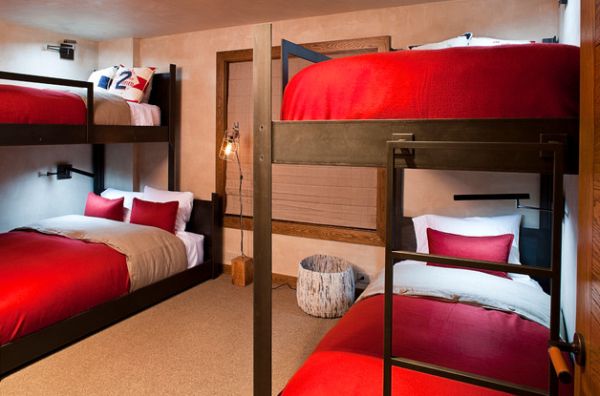 by Studio Frank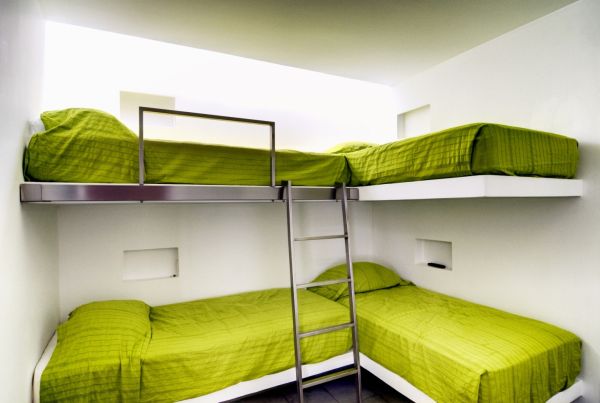 Innovative Bunk Bed Designs and Smart Storage
If you are picking a bunk bed for the kids' room, it pays to invest a bit more in bringing home a selection that comes with plenty of drawers and a few smart shelves. Contemporary bunk beds are available in a variety of shapes, sizes and forms. While some bring together the classic design of a loft bed with a standalone lower bunk, others tend to offer the convenience of a fold-away Murphy bed. Some even have cool trundle bed features that allow your kids to quickly tuck away clutter and keep the room sparkling clean!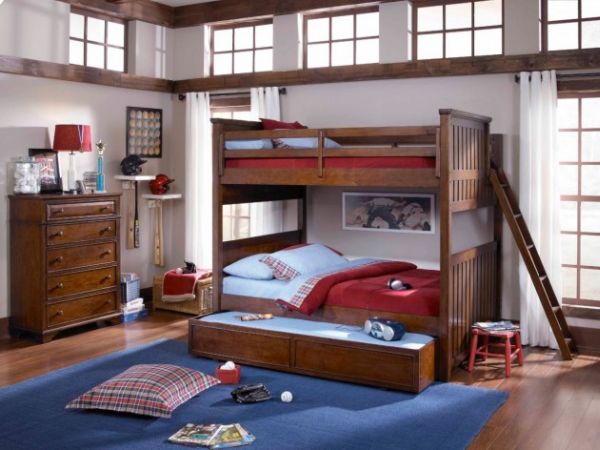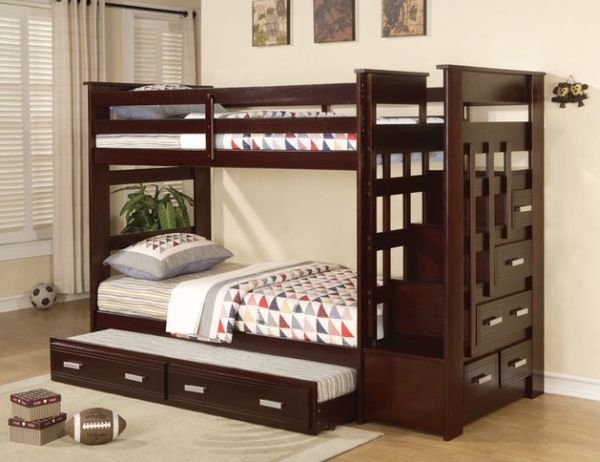 by Vons Furniture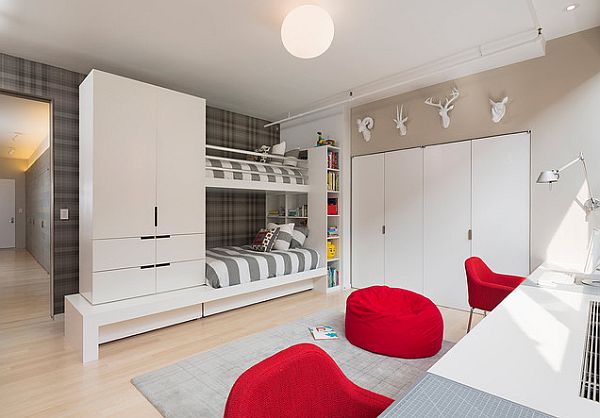 by Leone Design Studio
While storage space under the lower bunk is a common feature, there are plenty of bunk beds where the stairs to the top level offer additional room for the truckload of toys that your kids own. You can even go a step further and bring home elaborate bunk bed wall units that feature an integrated closet and even a study table.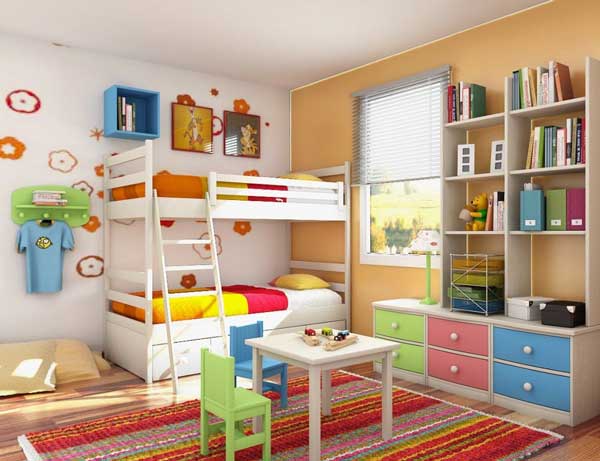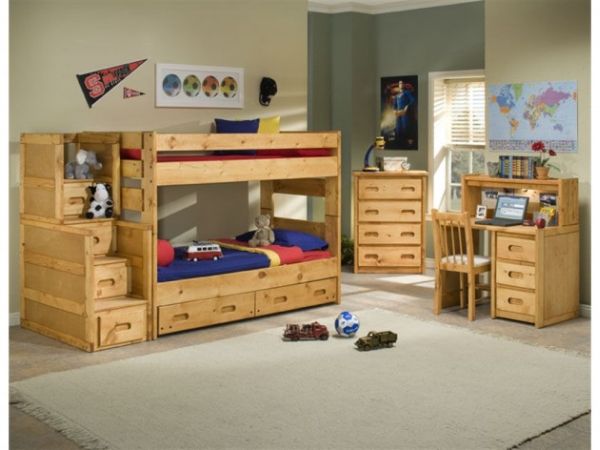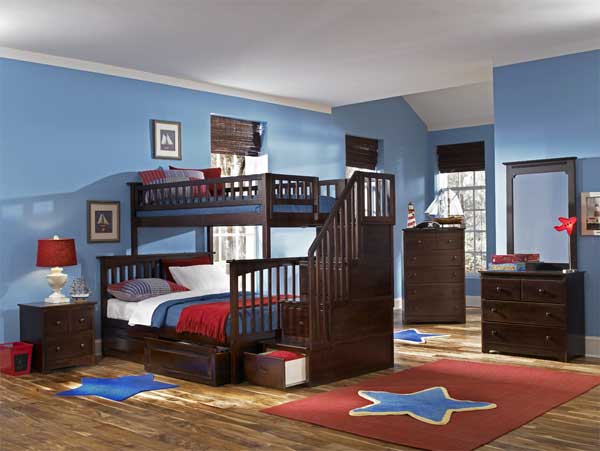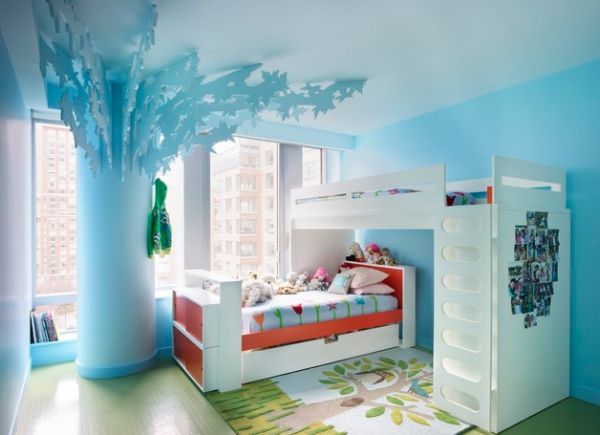 by Incorporated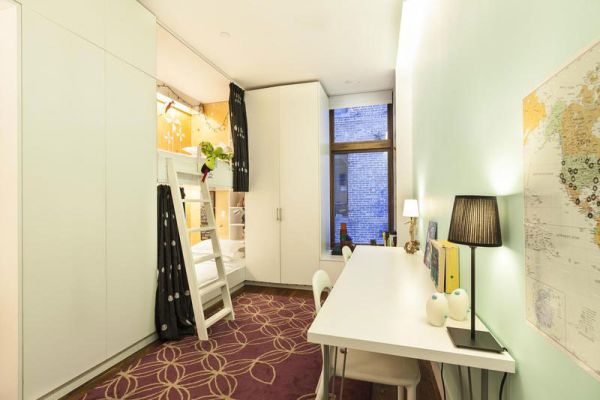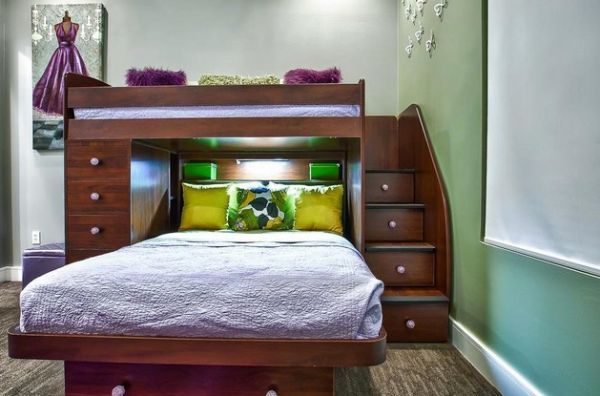 by Pearl Design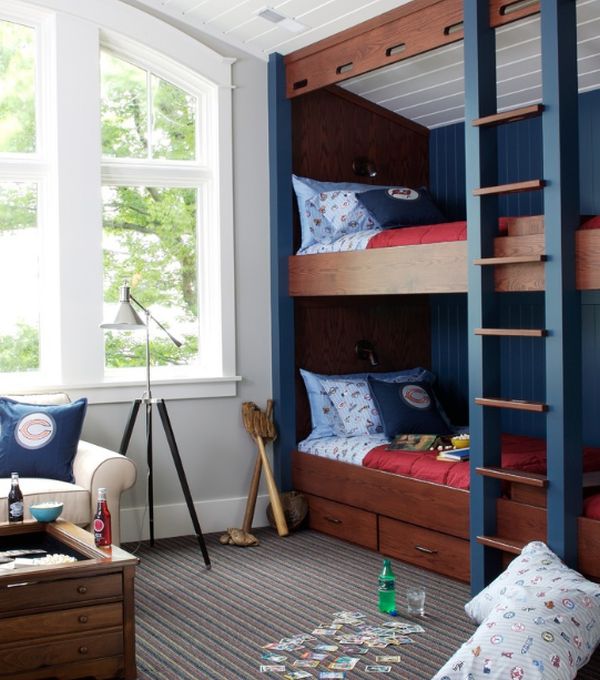 Ladders, Ropes and Slides For A Fun Bunk Bed Design
It's not always about storage, space and frugality. One fact about kids: they will not put up with any decor that is dull and boring. (At least not quietly!) Why not make their bunk beds extra special by adding something fun and unique? A slide is the perfect way to elevate bunk bed design to a whole new level. Not to mention, with a model like this one, your little ones will likely spend more time on the top bunk than the one below. A climbing rope along with the ladder, or even a lower bunk on castors is bound to make the kids' bedtime a lot cooler and more hip…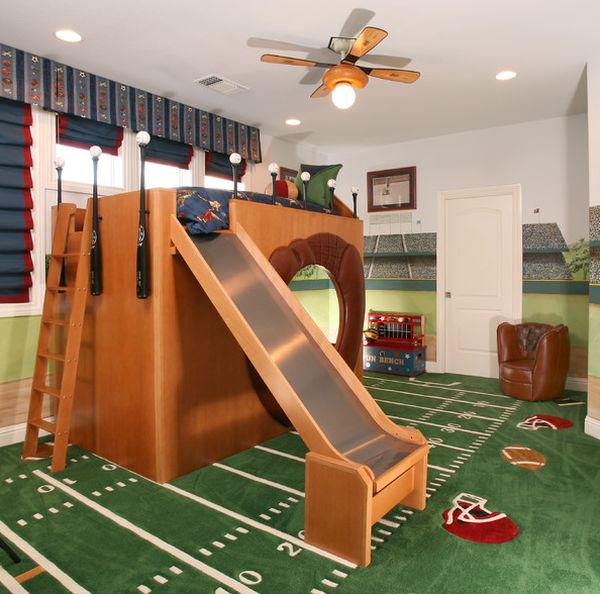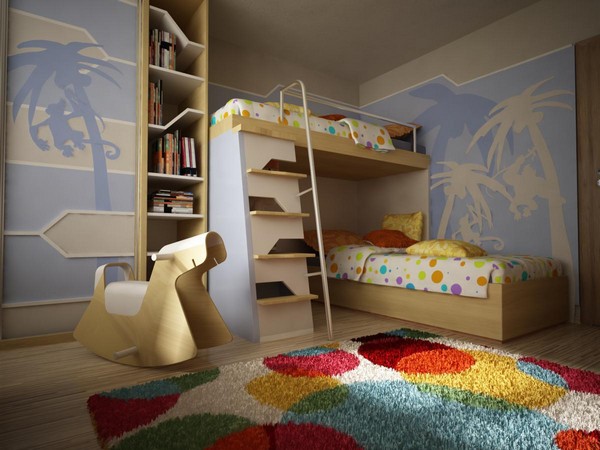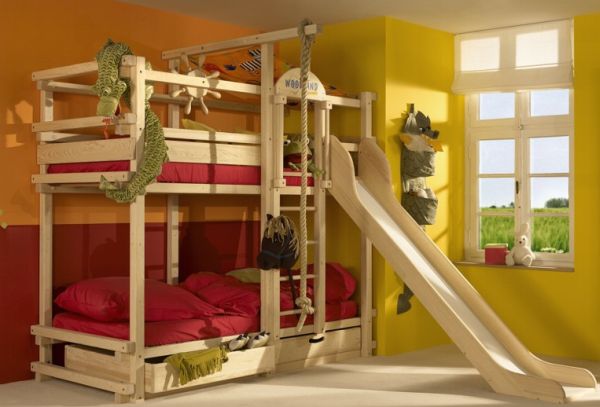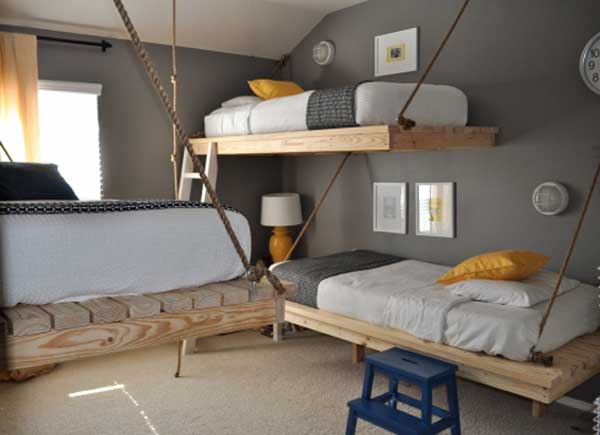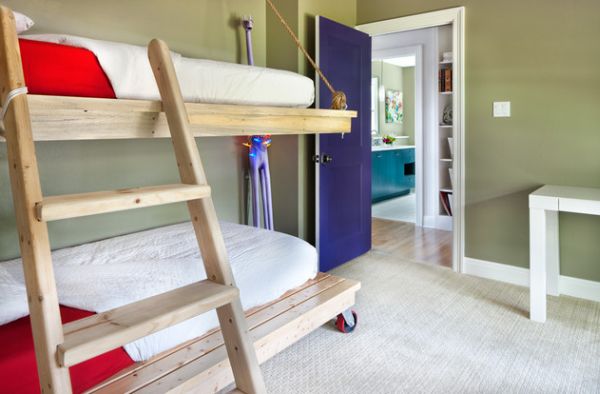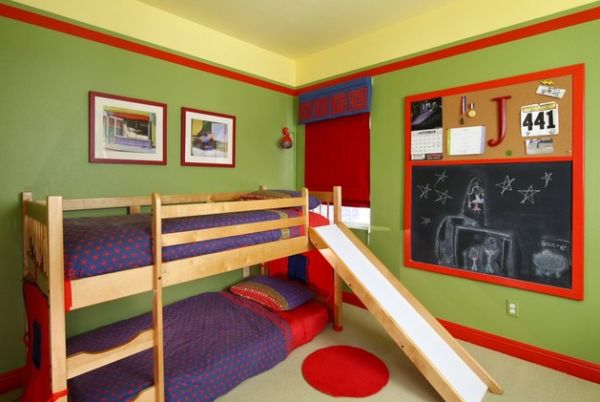 by Cynthia Prizant – Prizant Design
Bunk Bed Designs That Are Not Just for Kids!
There are plenty of folks out there who will tell you that bunk beds are not for adults. If you're out of your college dorm room and have a spacious bachelor pad, your bunk bed days are likely over. But that does not have to be the case every time. Stylish bunk bed designs can be part of an elegant adult bedroom as well. If you share a small studio apartment with a friend, bunk beds offer the ideal space-saving solution. Just draw a bit of inspiration from the many designs here and improvise to come up with some sophisticated adult bunk bed designs.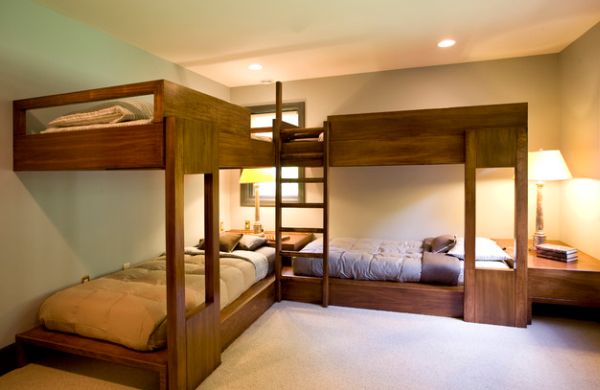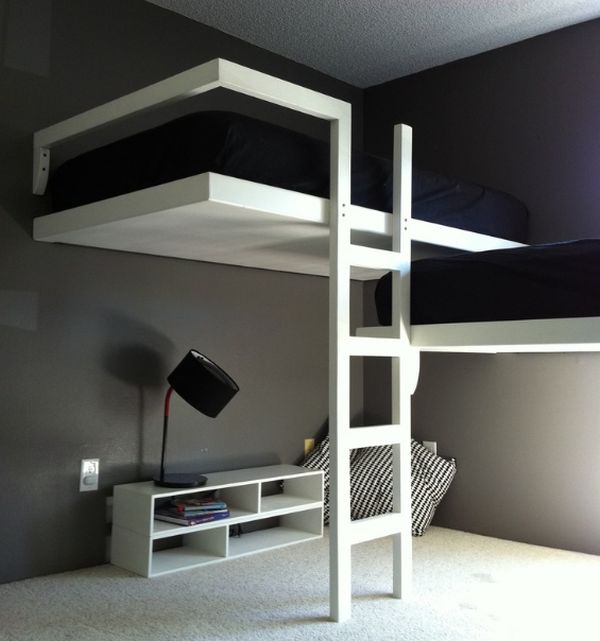 by Design Fab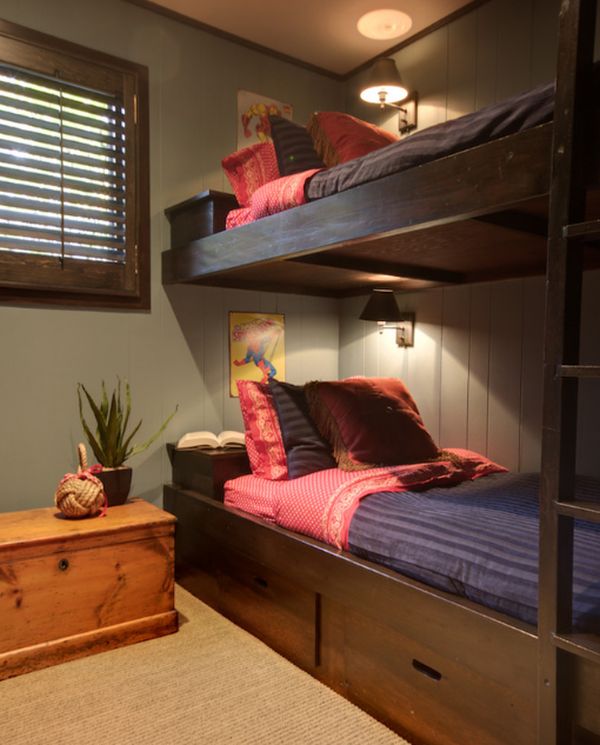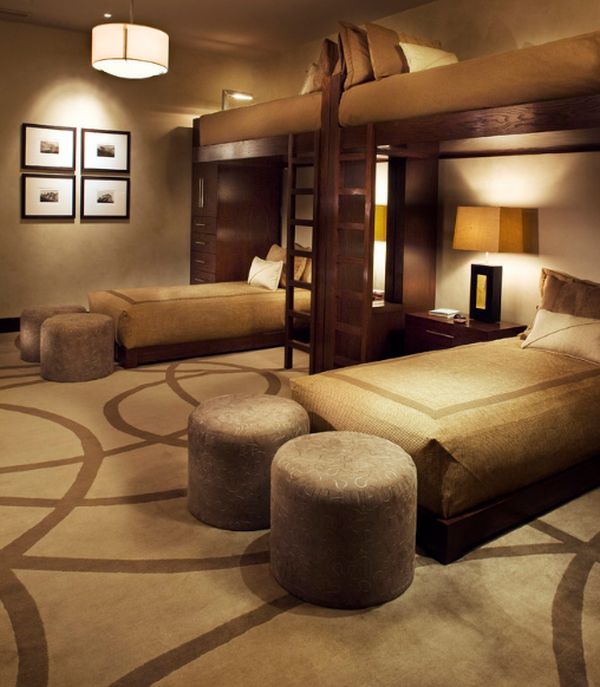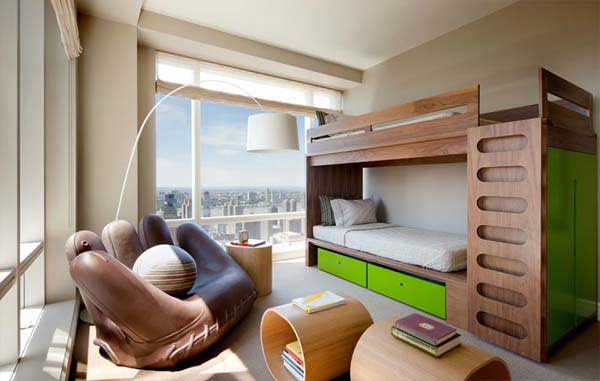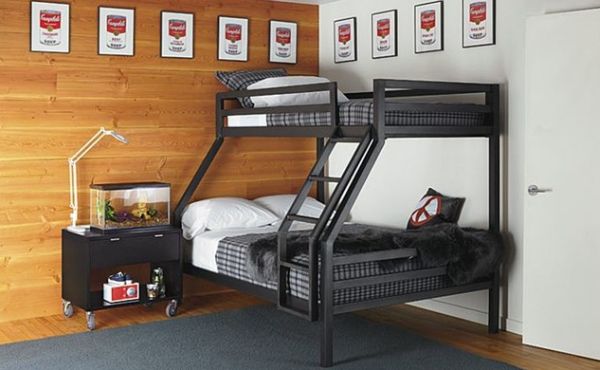 by Room & Board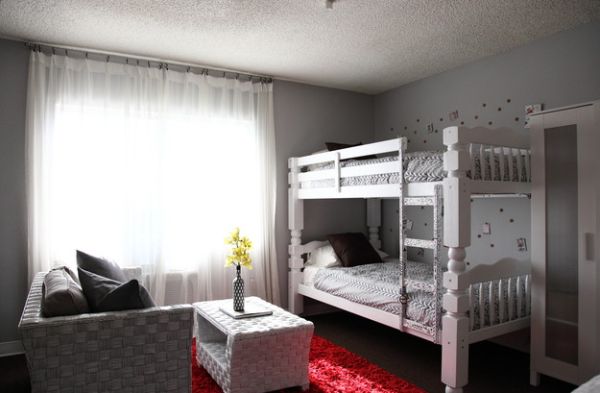 by Becky Harris
Hint of Rustic Charm
Speaking of design styles and themes that fit in with adult bedroom ambiance, the rustic cabin look perfectly fits the bill. Bunk beds are a great addition to any bedroom that is struggling to find an additional inch of space. While they are often labeled as decor specific to kids and young adults, bunk beds are popular with anyone who is young at heart! Not to mention, they are the perfect way to add more sleeping space to your guest room. Maybe it's time you revisited the idea of having a good old bunk bed at home…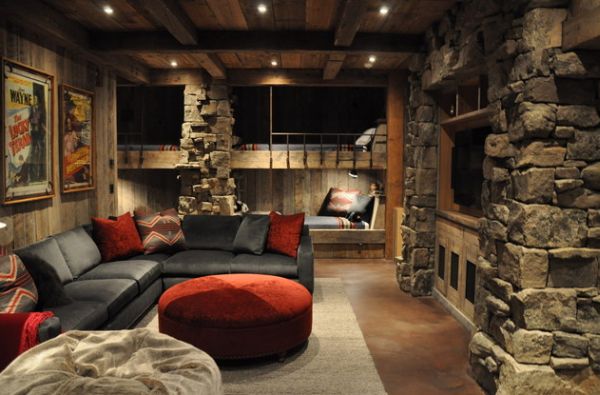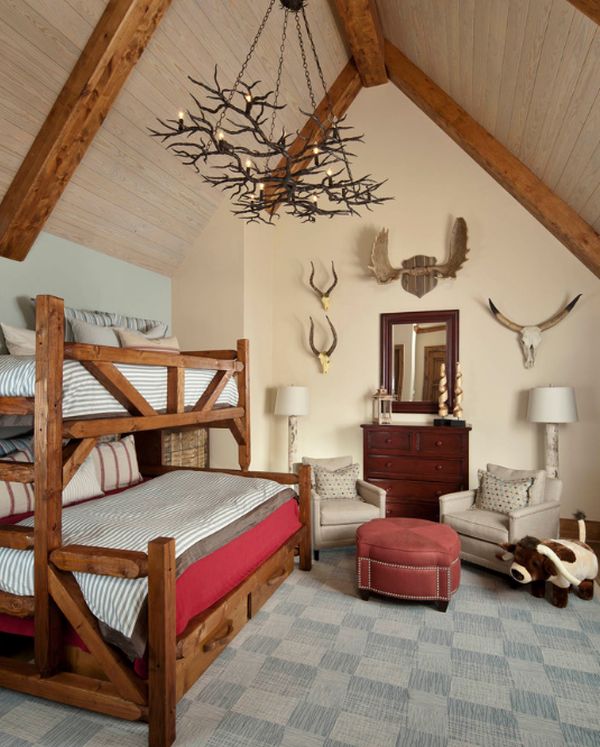 by Platinum Series by Mark Molthan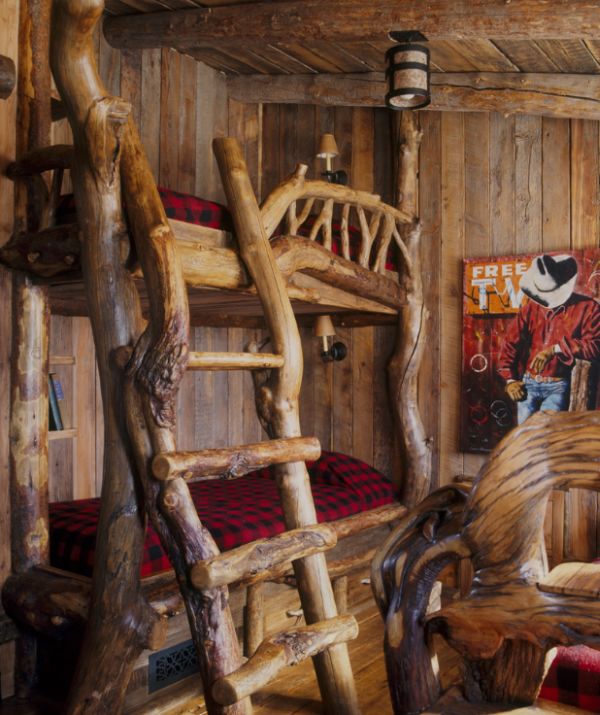 by Peace Design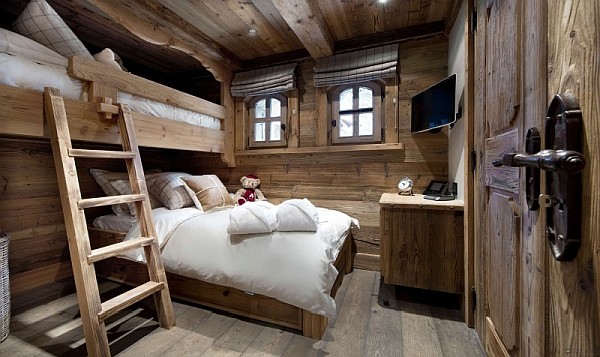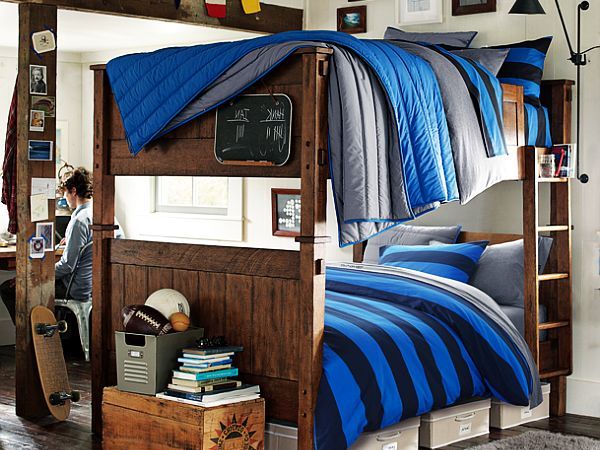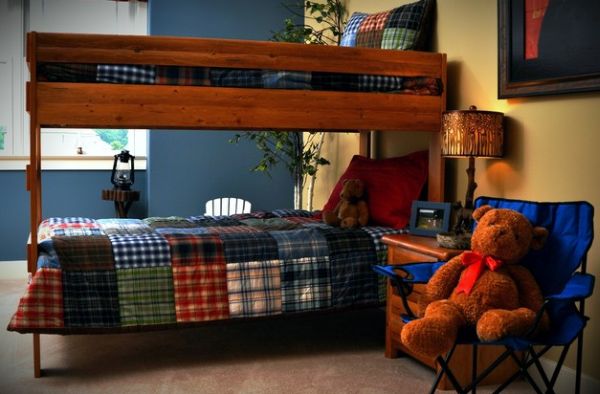 by Landmark Homes