Isolation, lockdown or quarantine; no matter what you term it as, isolating yourself from everyone else around you brings with it a whole new set of challenges. Many of us had to get creative in an attempt to shape our new makeshift home workspace environments while others have had to make room for their sibling or better half as they learn the benefits of a shared home office! Then as weekends rolled in we replaced our regular plans with DIY projects that kept everyone in the family busy. But none of those compare to the tricky and at times absolutely vexing task of keeping kids occupied indoors all day long.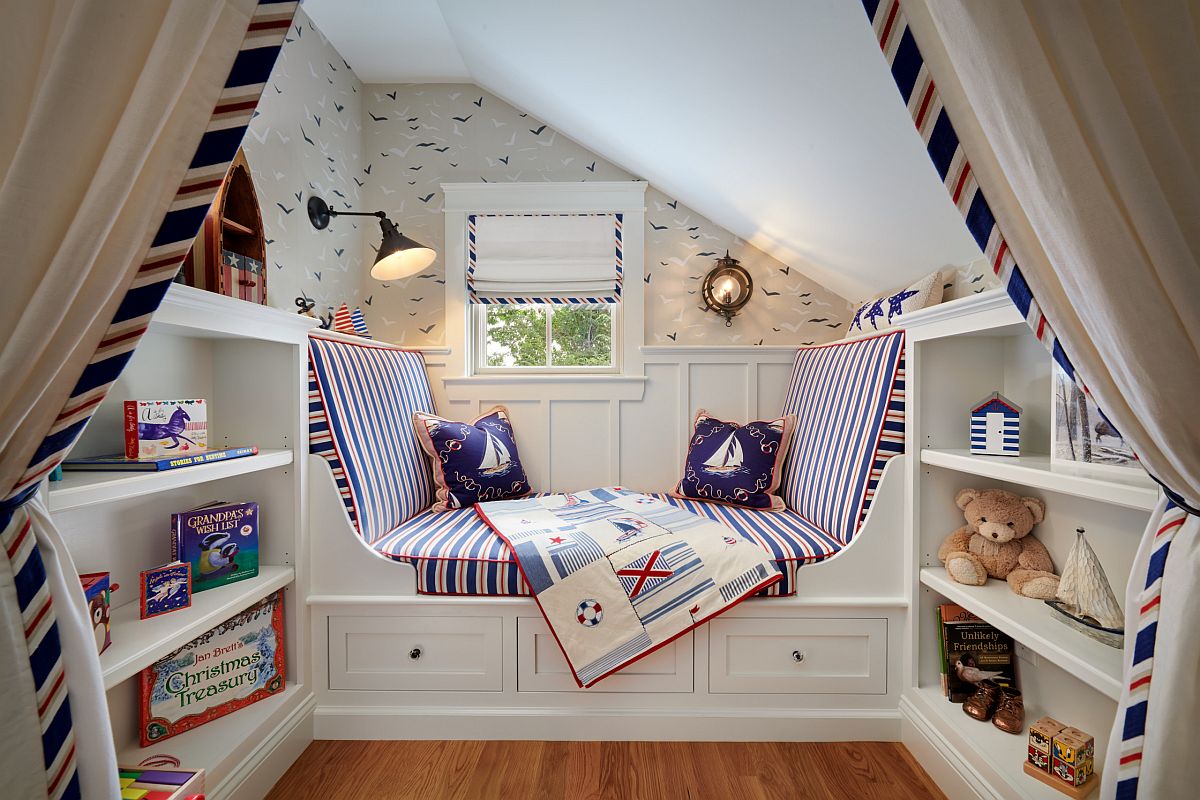 In many nations across the world, lockdown has been enforced to ensure that people strictly follow social distancing and this means parents have to find new ways to keep the little ones engaged all day long. A smart way to do this is to create a lovely playroom or even just a 'play zone' of sorts that gives them ample freedom even while allowing you to keep an eye on things. This is a great idea beyond just the current conundrum and you will soon see your kids rushing to the playroom each day to pick up from where they left off the previous evening. From the ultra-simple to the eye-catching, this is a look at the best small playroom ideas that can be created in no time at all –
Finding Space Wherever Possible
The first thing you need to create the small kids' playroom is the right space for it. This might be easier to acquire than you think. Anything from the staircase landing to the small niche in the hallway can be turned into a beautiful and engaging playroom. Most parents prefer a playroom where they can keep an eye on kids even as they get some stuff done themselves. This makes any space next to the kitchen or even your home office just perfect for a fabulous play zone. A tiny nook with a custom loft can be a fun playhouse while the corner in the kids' bedroom itself might be all you need. With the right décor, any little section of your home can be the playroom!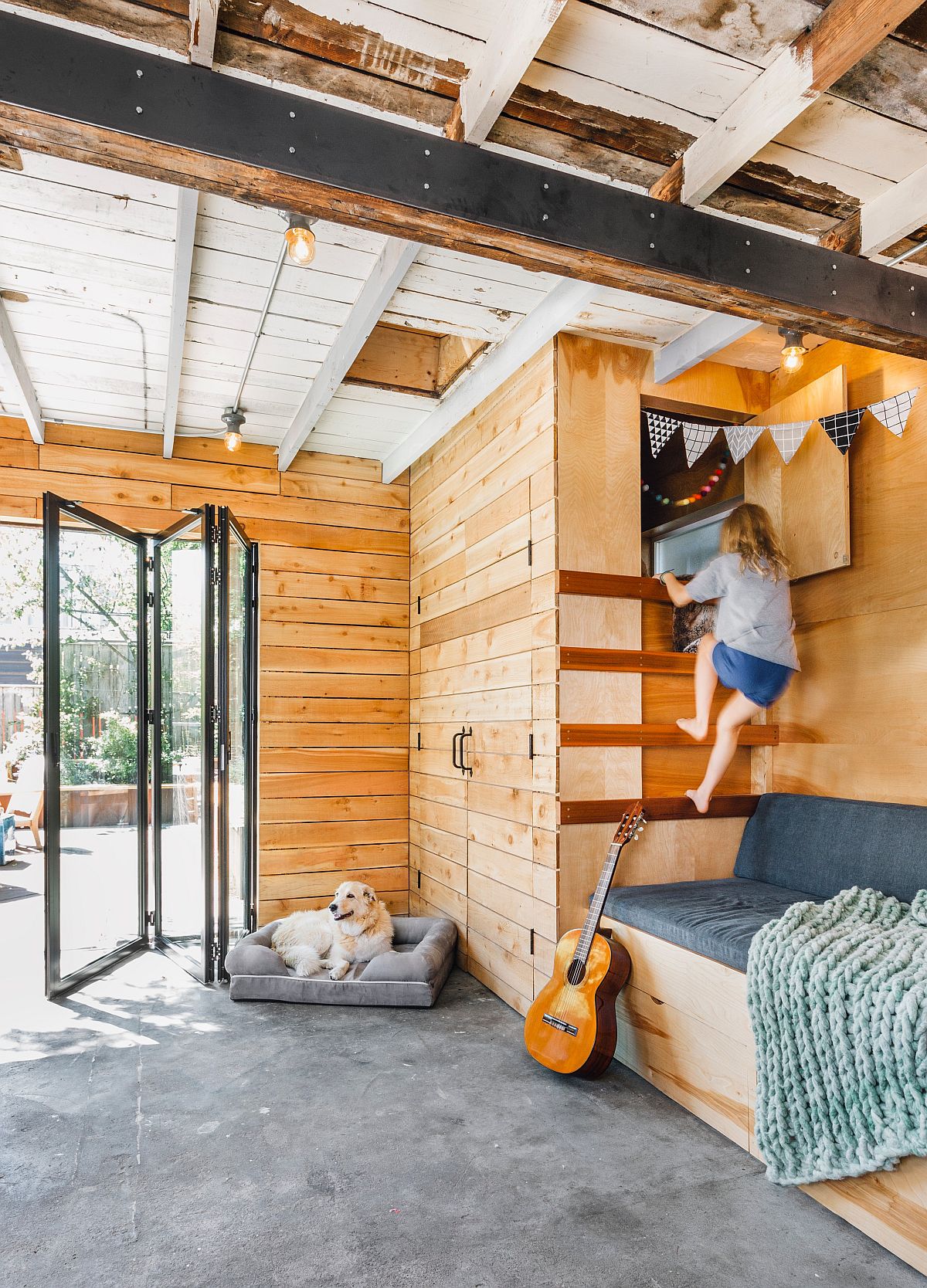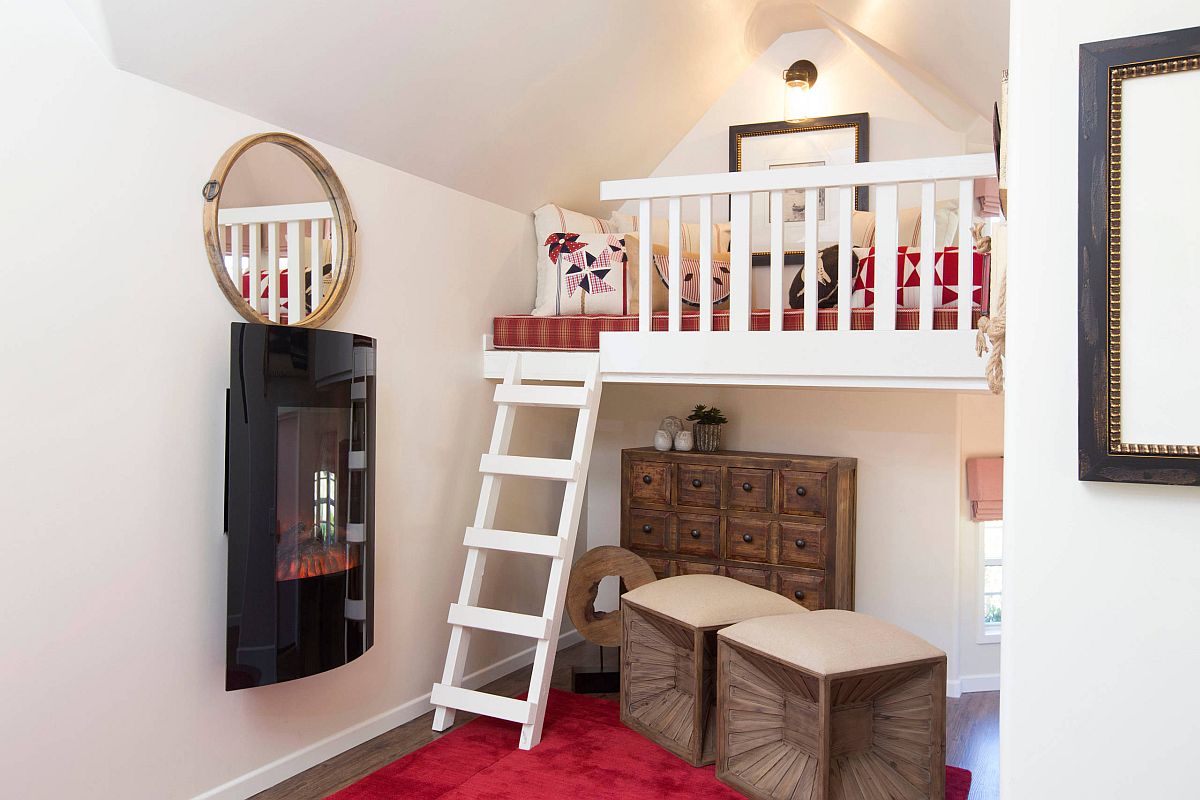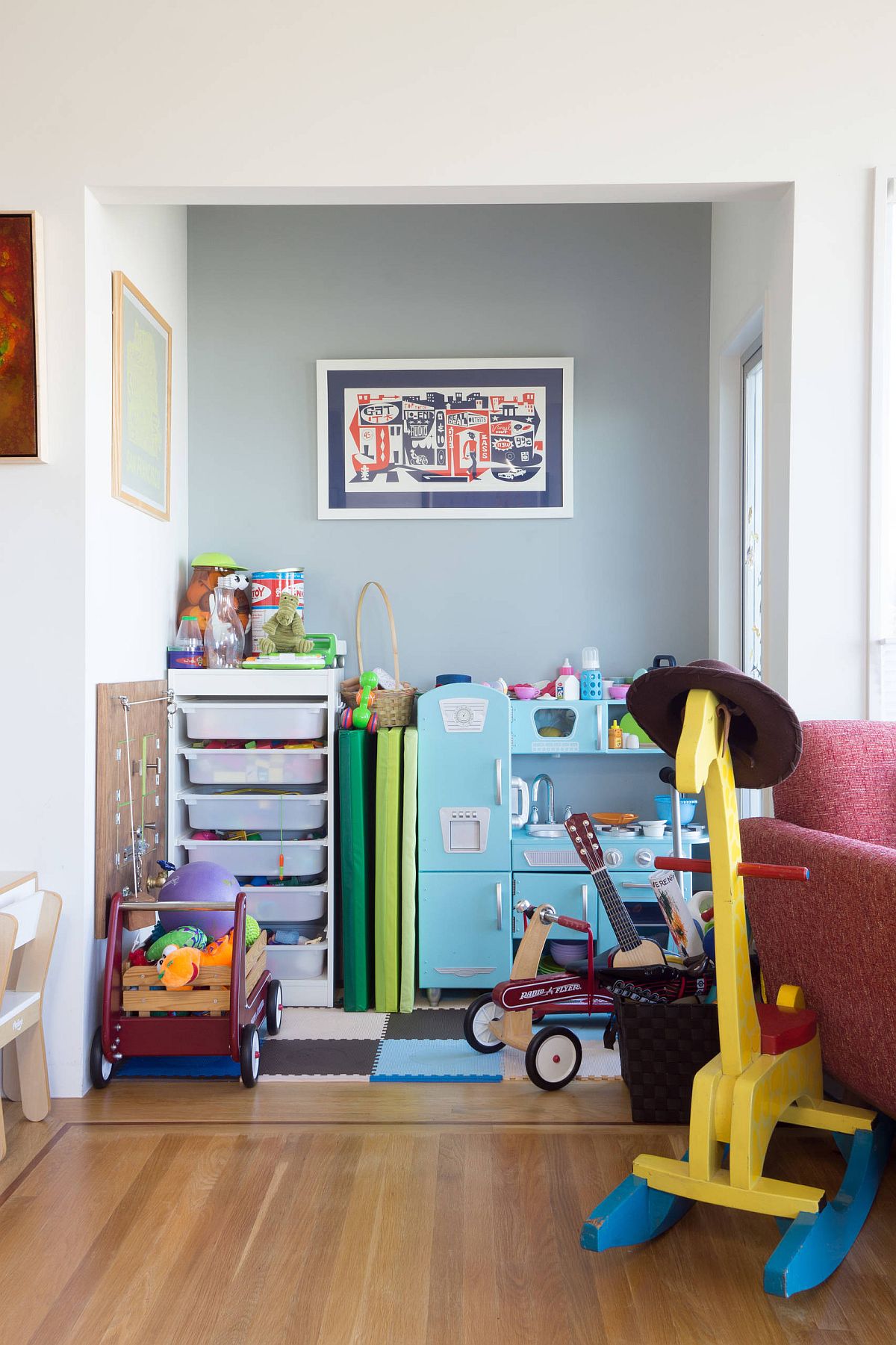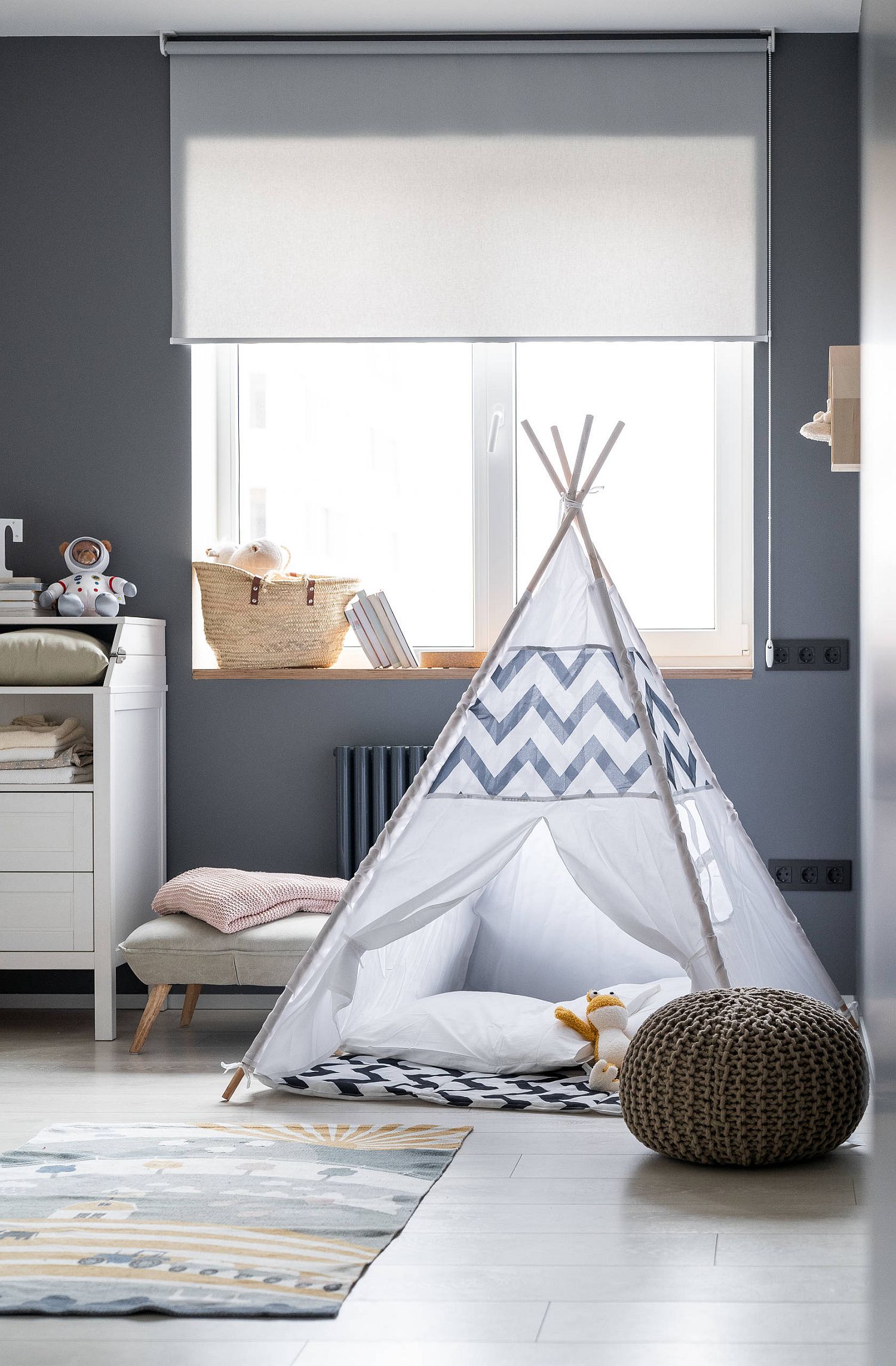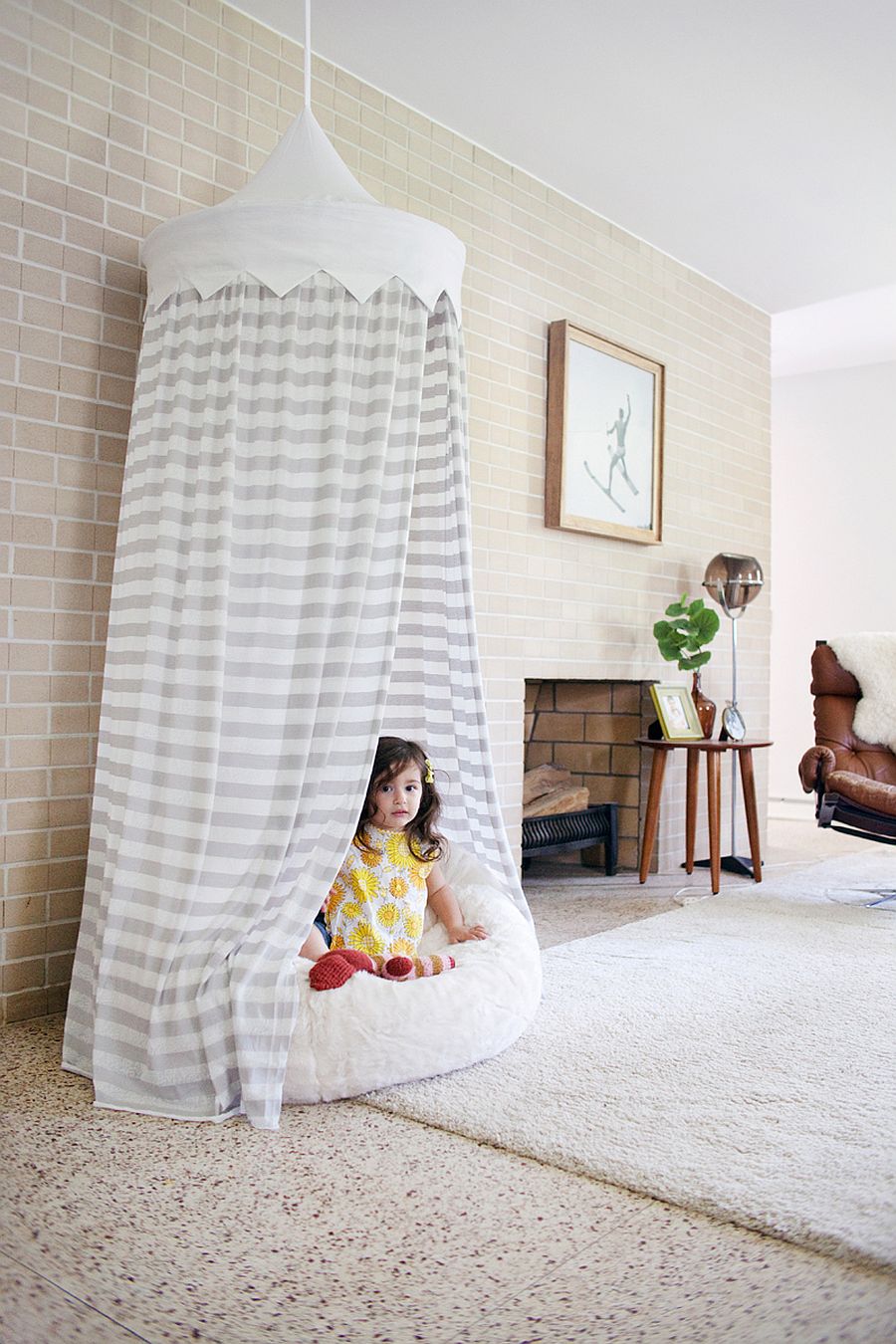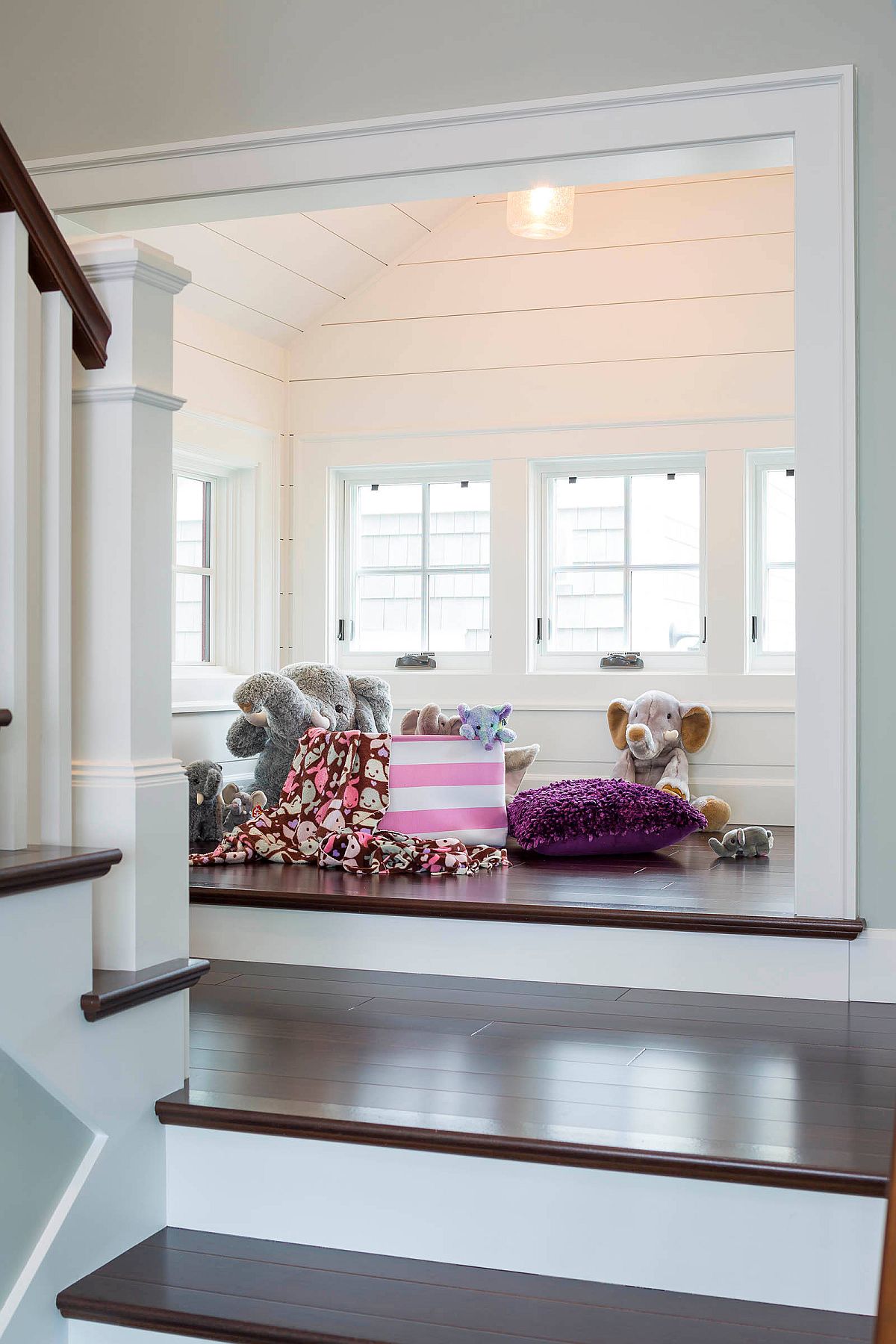 Decor for Small Playrooms
Yes, we did talk about how any little nook in the house can be a playroom with the right furniture and in this section, we give you plenty of ideas on what those décor pieces can be. Our perennial favorite in this category is the lovely teepee – a seemingly magical addition that can create a playroom all on its own. The teepee is a kids' favorite that gives them a sense of privacy and enough space for their imagination to blossom even as they never go away from your watchful gaze. Yes, you cannot buy a teepee right away. But you can still make one in no time with our fabulous DIY teepee ideas.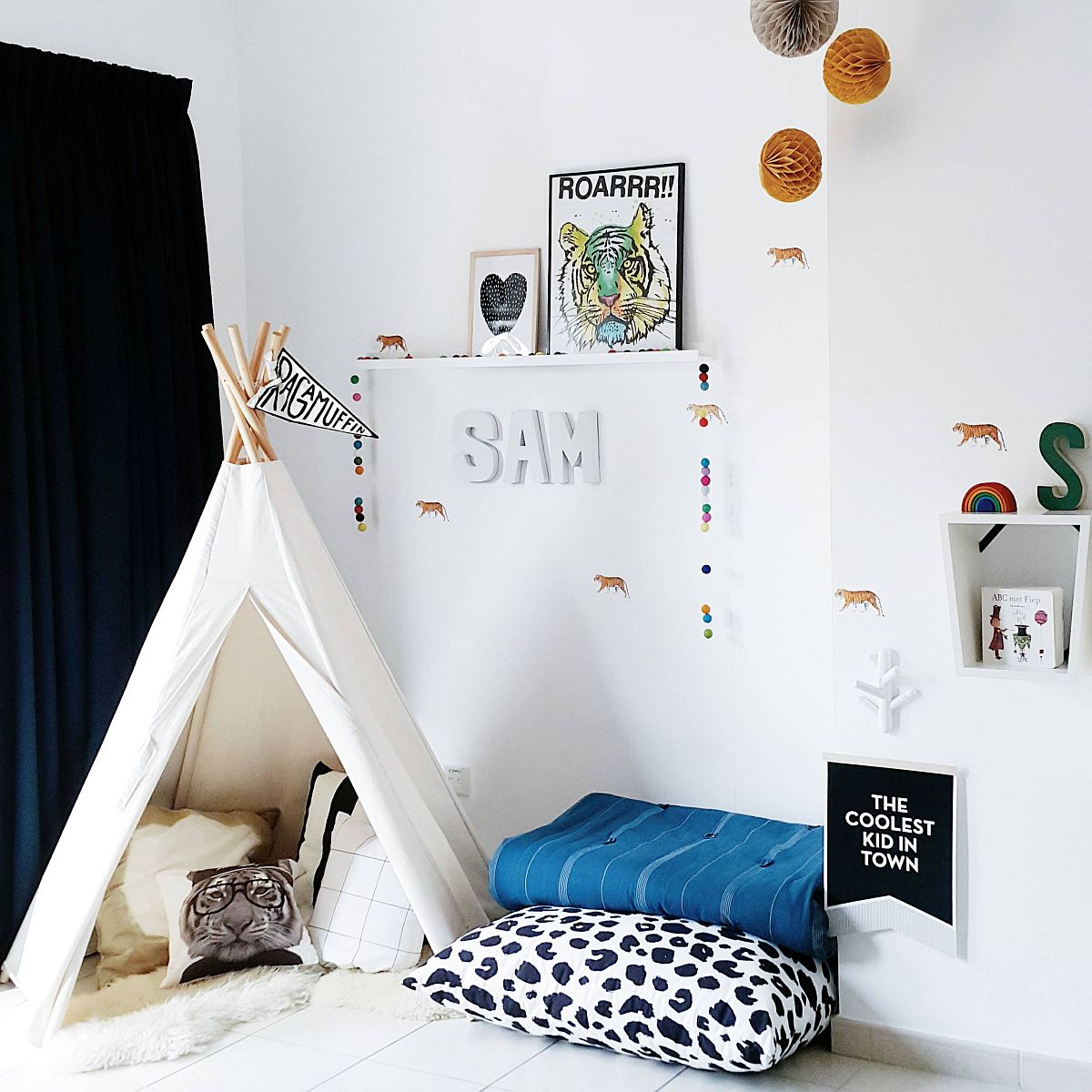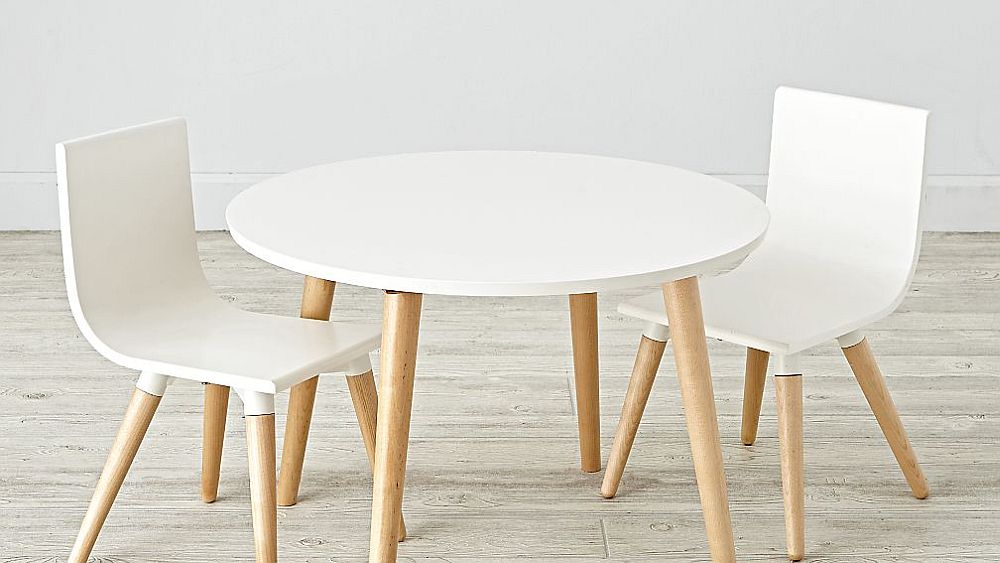 Along with the teepee you make, just add a few comfy floor cushions, a lush little rug and some smart lighting to quickly transform that boring niche into a playroom. All of these are things you mist likely already have in your house. This is why, even in times of isolation, it is so very easy to create a kids' playroom. You will be surprised how their imagination would take care of the rest! A Pint-Sized Toddler White Table and Chair Set or art easel are purchases that can make this little playroom even more special.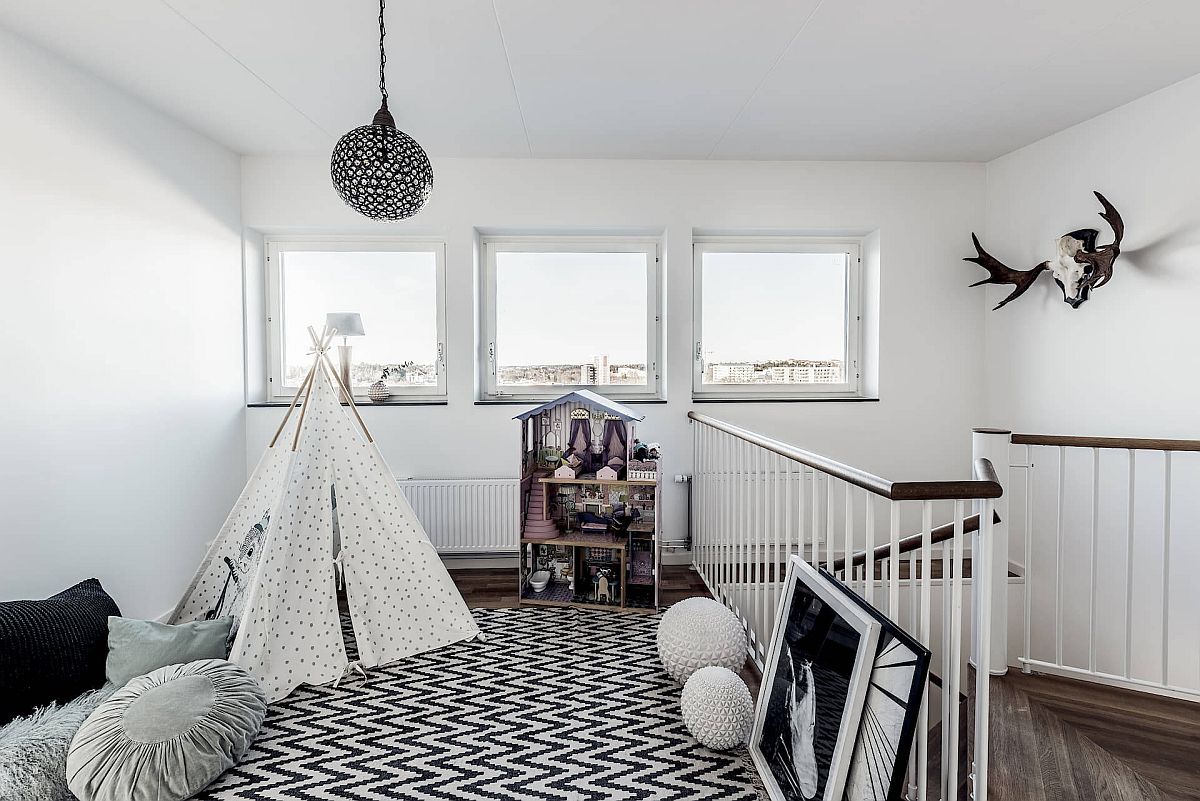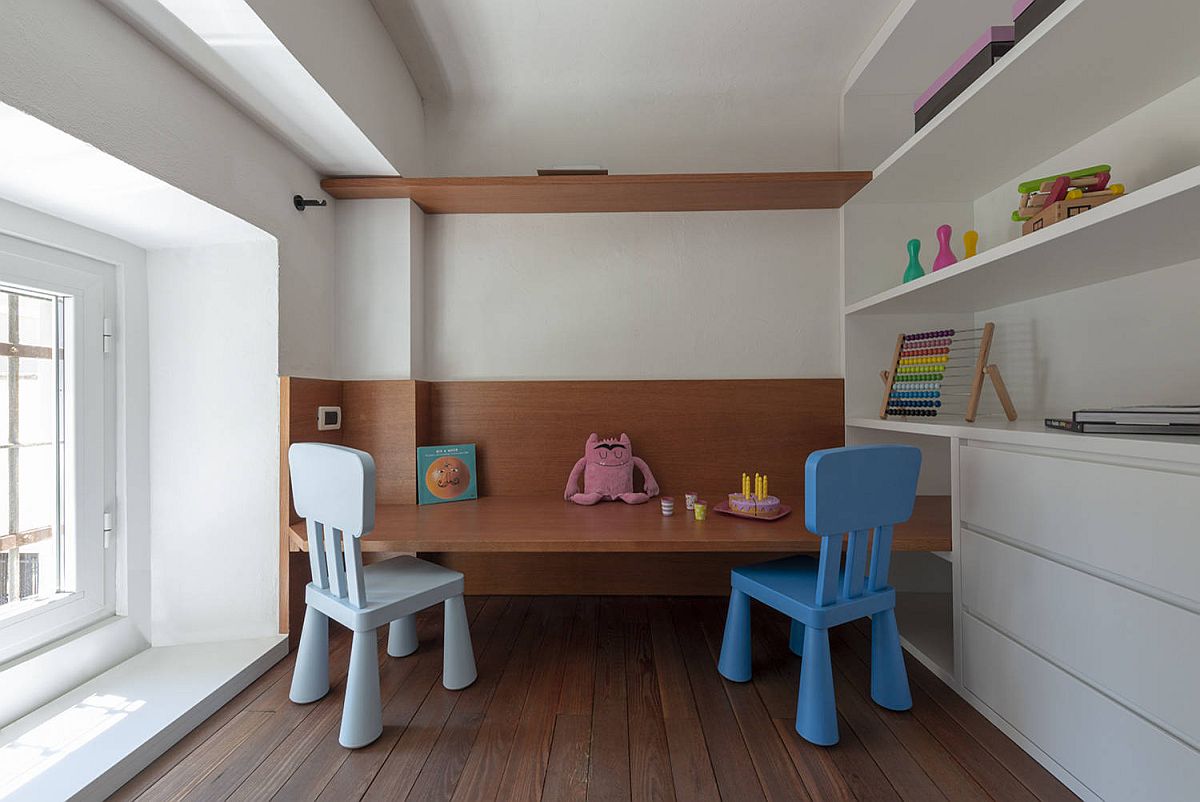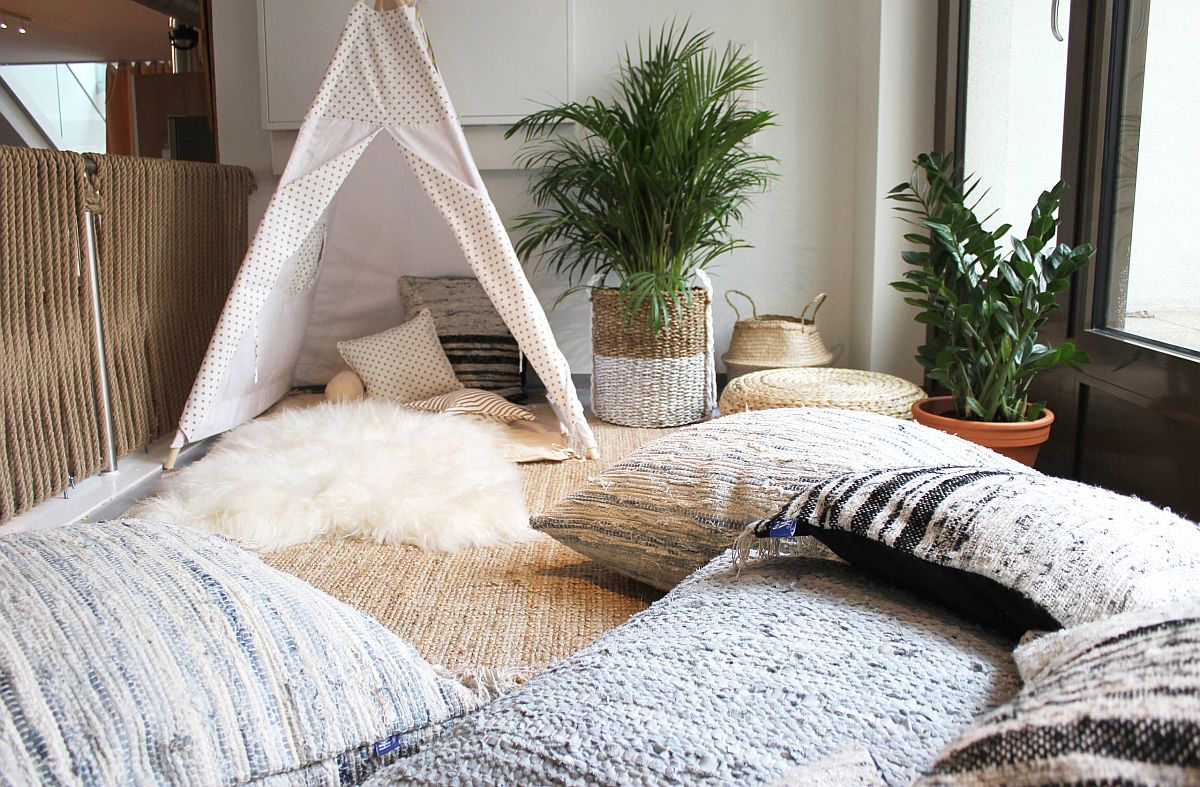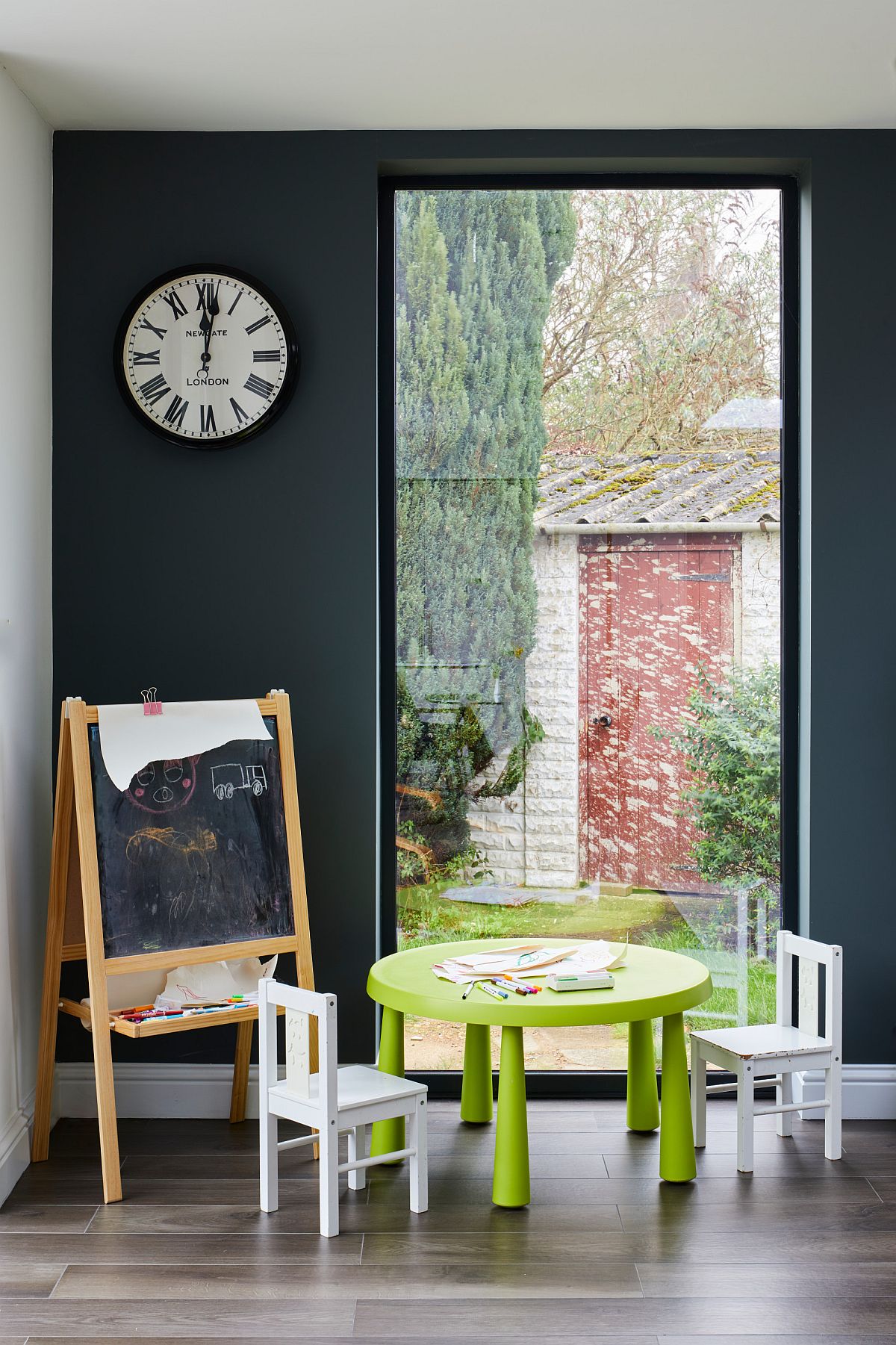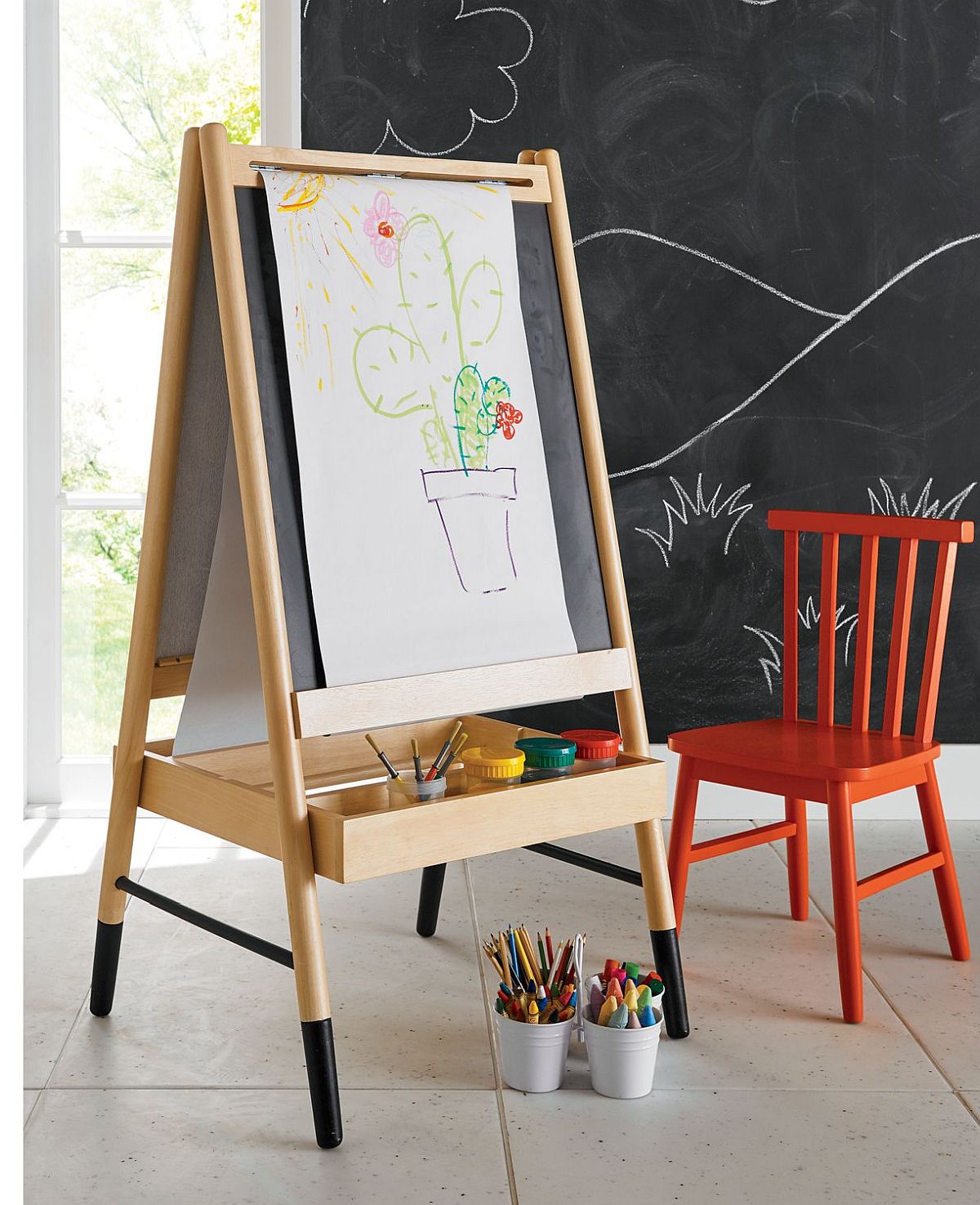 Style, Storage and a Splash of Color
Kids' playrooms need to be as much about safety, comfort and functionality as they are about aesthetics and ease of access. Always have a drawer or a set of baskets in place that can hold all the toys and other accessories that your little ones will definitely bring to this space. A comfy seat or couch close to the play area or in the playroom can make your life a whole lot easier as well. If you really have both the space and the resources, a custom wall mural inspired by their favorite cartoon can create a lovely backdrop. If not, a wall covered in chalkboard paint can turn the whole playroom in a world of interactive fun. With the playroom, the possibilities are endless…