Even with the best of intentions, a space set aside for a child's playroom often becomes "that room where we put all of the toys and extra clutter." Yet with a bit of intention and some strategic planning, a streamlined, functional, child-friendly space can be the end result! Today we're sharing a few essentials that will make the dream of a modern playroom a true reality. Keep reading for photos and details… [photo below from Nubie]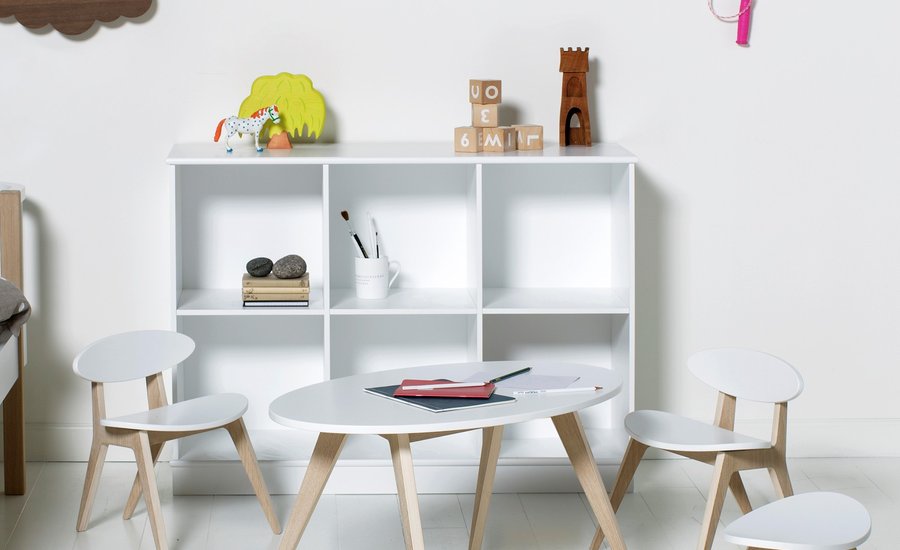 Practical Furnishings
A functional playroom starts with a clear plan for the larger pieces involved. Popular furnishings for playrooms include a table and chairs, shelving, and elements such as an easel. Below we see a thoughtfully curated playroom designed by A Beautiful Mess: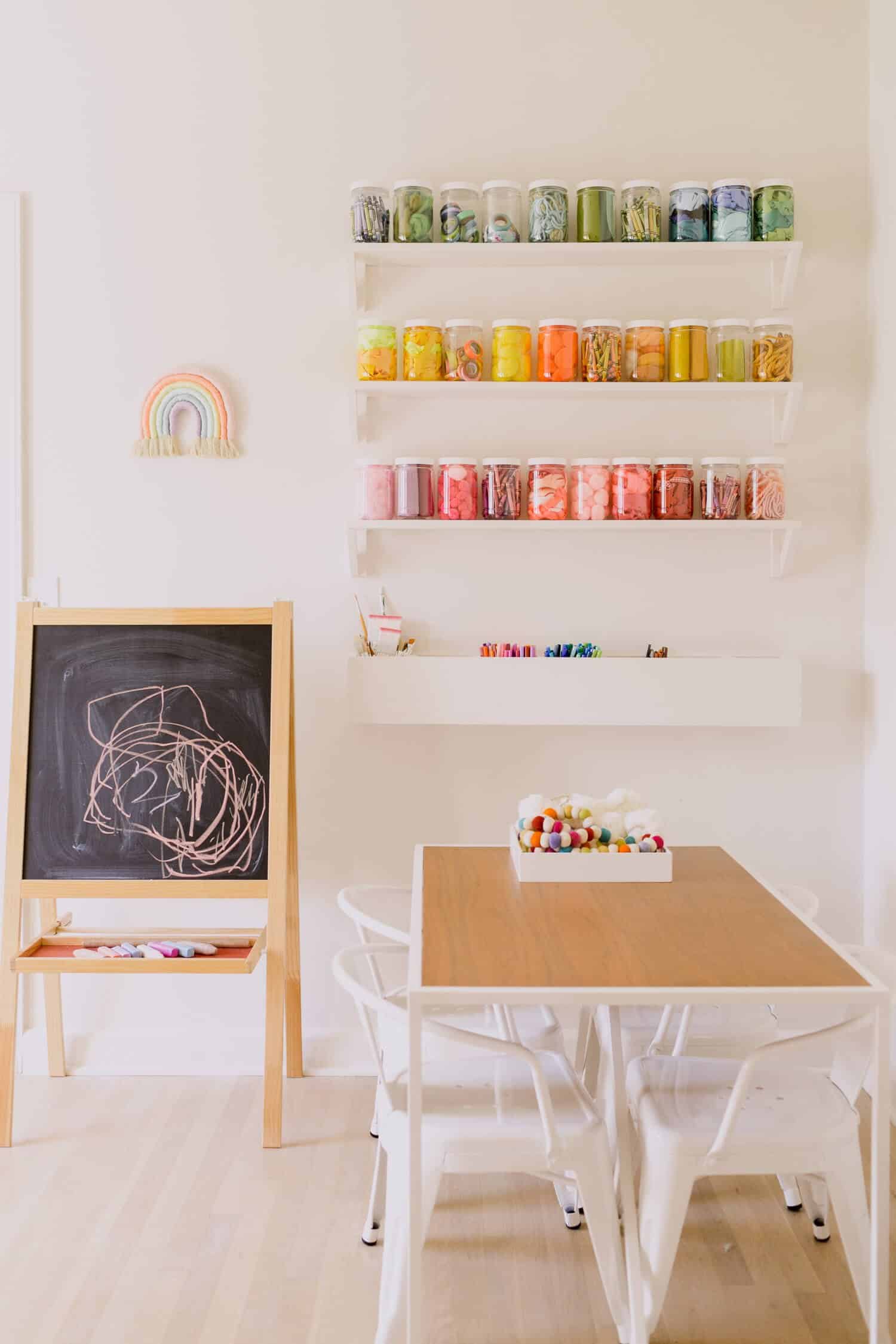 Don't be afraid to let a modern design style infuse your child's space. There are plenty of amazing modern, child-friendly options for furnishings such as seating. Crate & Barrel's Pint Sized Toddler White Table and Chair Set, designed by Royce Nelson, is a vision in natural birch and white tones: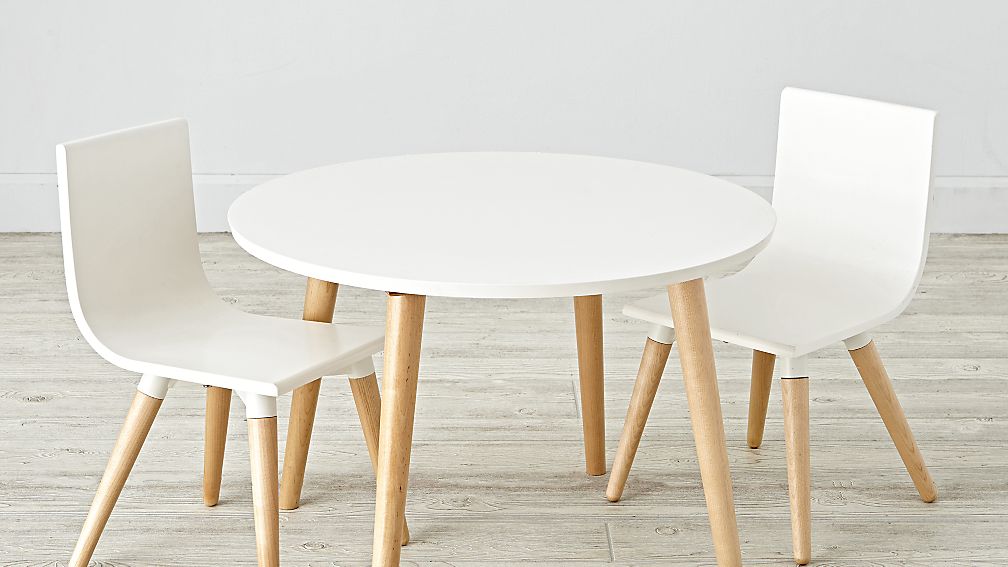 Not to mention, there are options for every budget. It's hard to beat LATT from IKEA, which features solid pine, among other materials. The price: a mere $29.99! There are also plenty of hacks online for jazzing up this set if you want to let your creativity take over: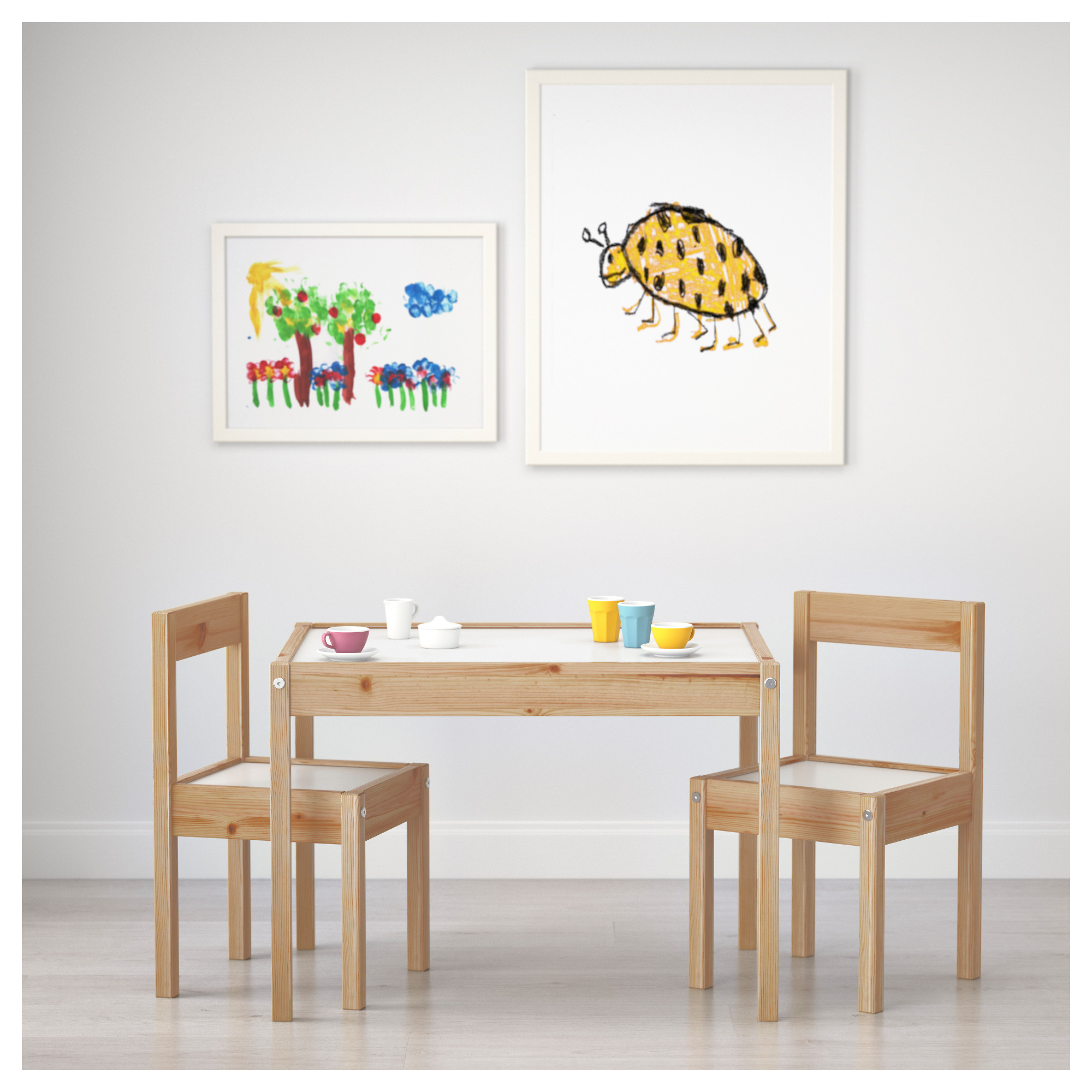 While elements such as an easel may seem like non-essentials, think about the way this Wooden Art Easel from Crate & Kids can instantly create a functional art center for your little one! With storage on both sides, a chalkboard, a white board and a paper roll involved, it's an all-in-one package with endless benefits.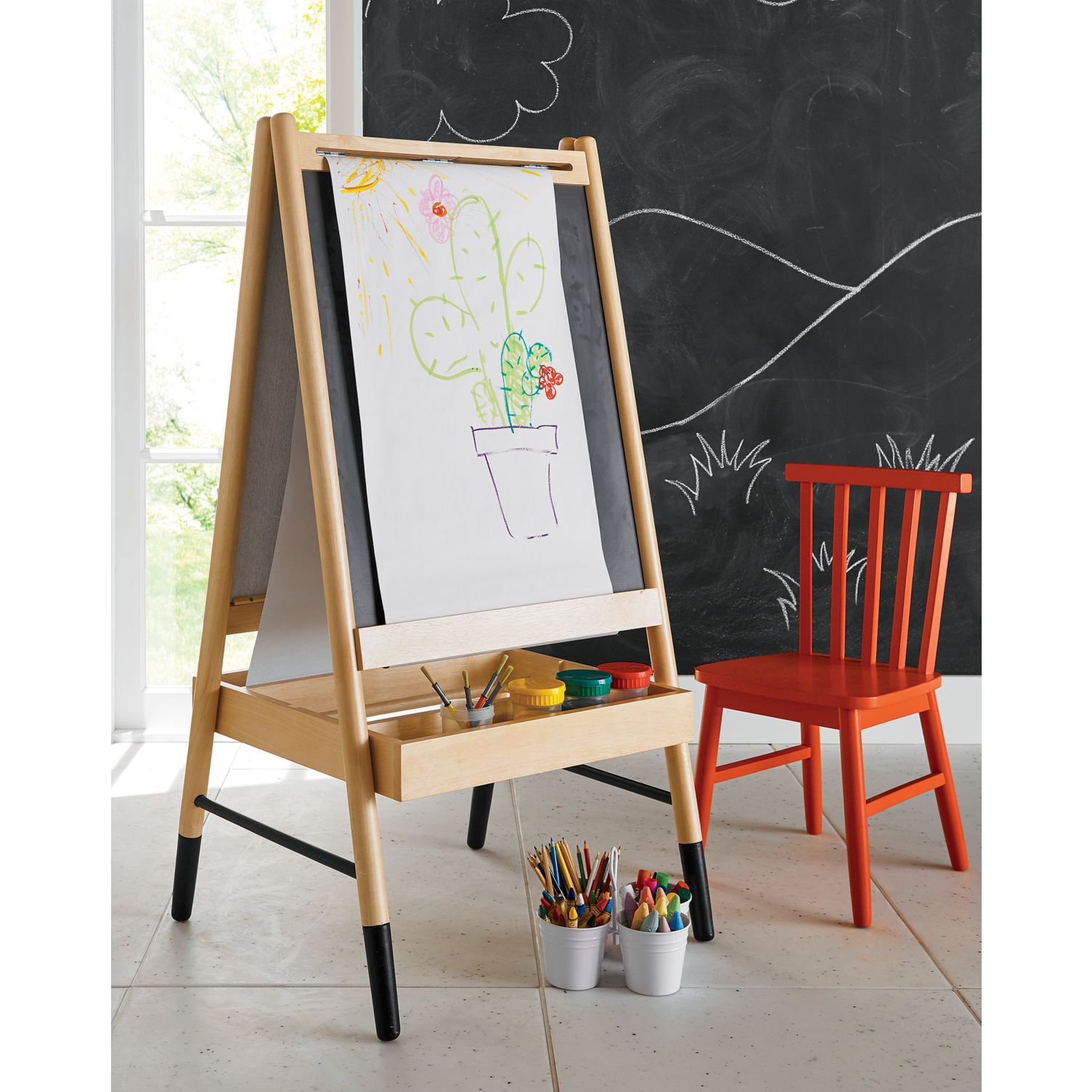 A Book Display
While bookshelves are never a bad idea, book ledges are getting more and more attention, especially in the realm of modern design. And they're not just for small items! This Aqua Display Ledge from Crate & Kids is perfect for books. With a range of colors and a 100% powder-coated iron construction, it's easy to jazz up your walls with a solid piece that can hold your child's favorite reading materials.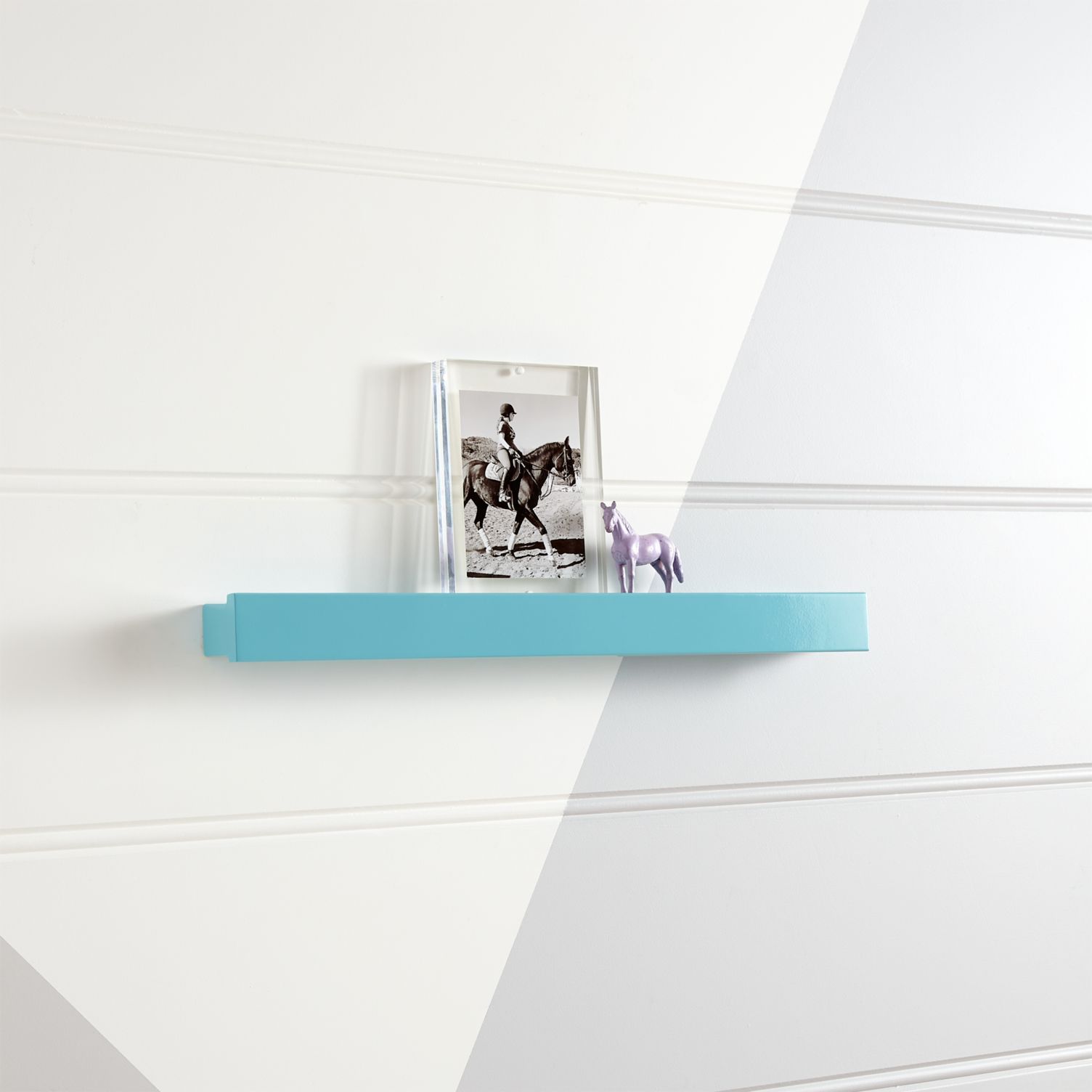 Ready to let color take over?! In this incredible nursery designed by Kelly Mindell of Studio DIY, we see the above-mentioned Crate & Kids shelving mounted in twos and arranged in all of its rainbow glory: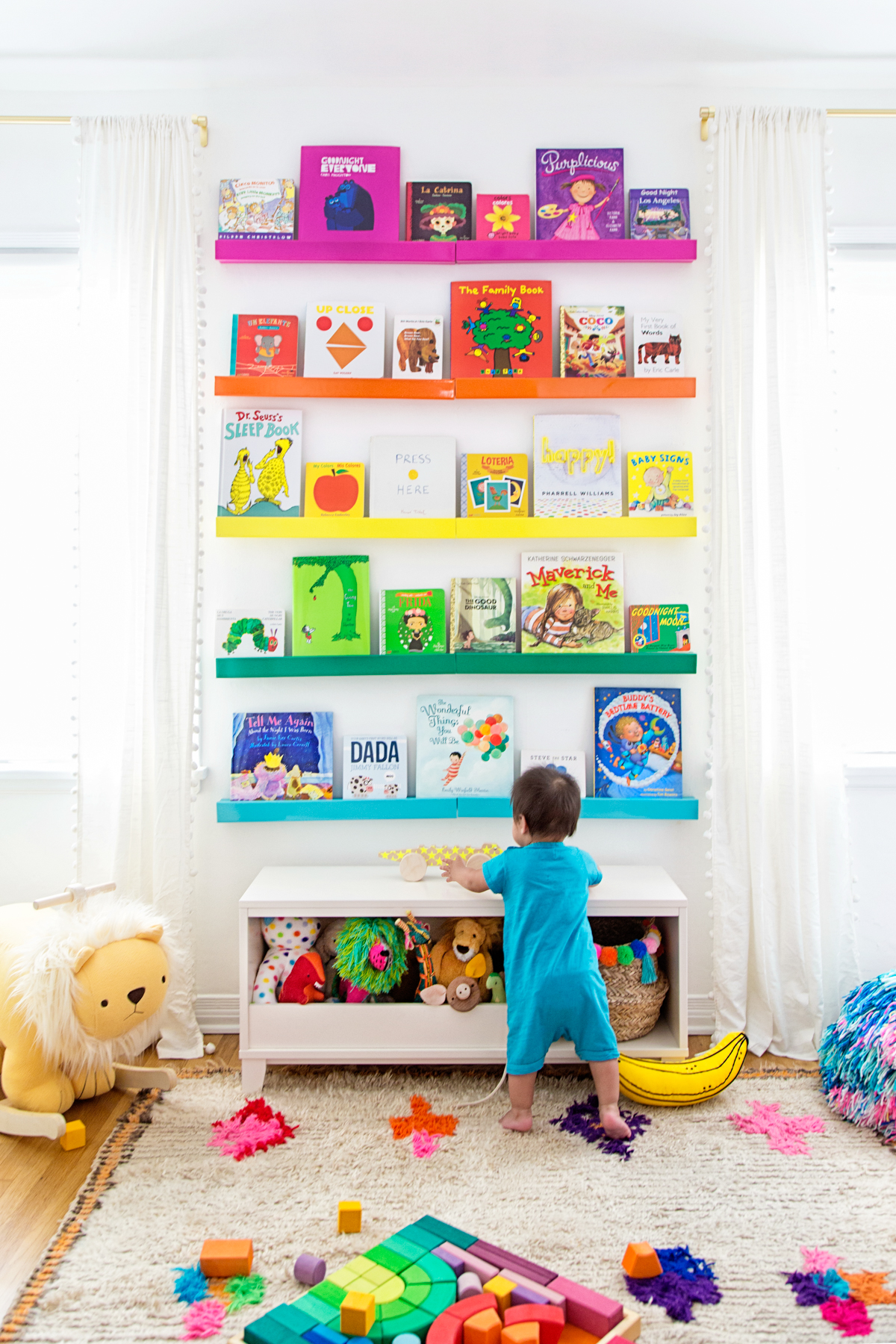 We're absolutely smitten with this book display area in the stunning nursery designed by Random Acts of Pastel's Alyssa Garrison. The shelving from IKEA has transformed a wall into a colorful gallery of books! See the entire nursery tour here.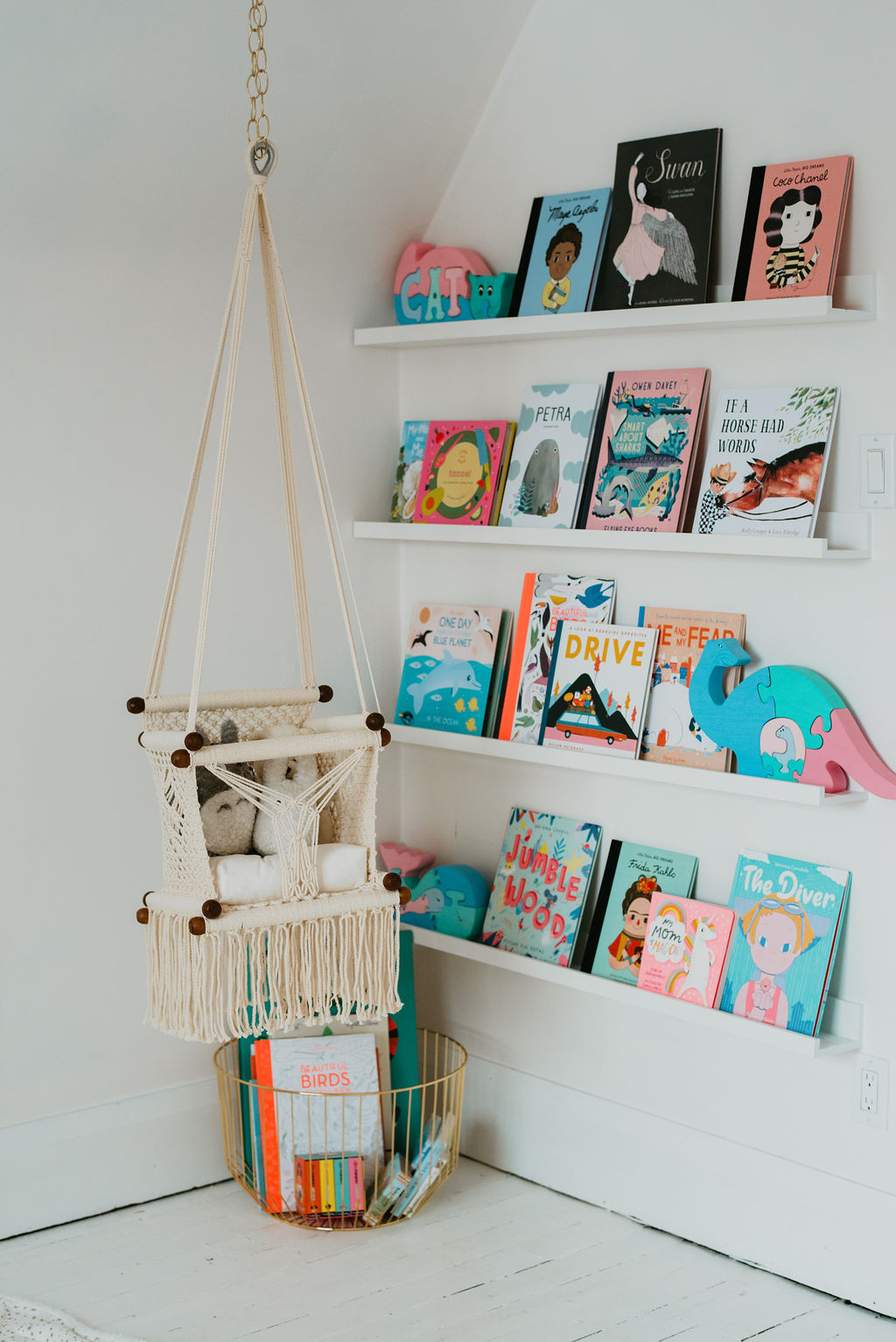 Woven Baskets
Few modern design trends are as perfect for kids' rooms as woven baskets. They come in all shapes and sizes, often in their natural state (unpainted). They're functional. They're stylish. And they bring so much texture and earthy charm to the spaces they inhabit. Below, we see woven baskets in a playroom designed by A Beautiful Mess: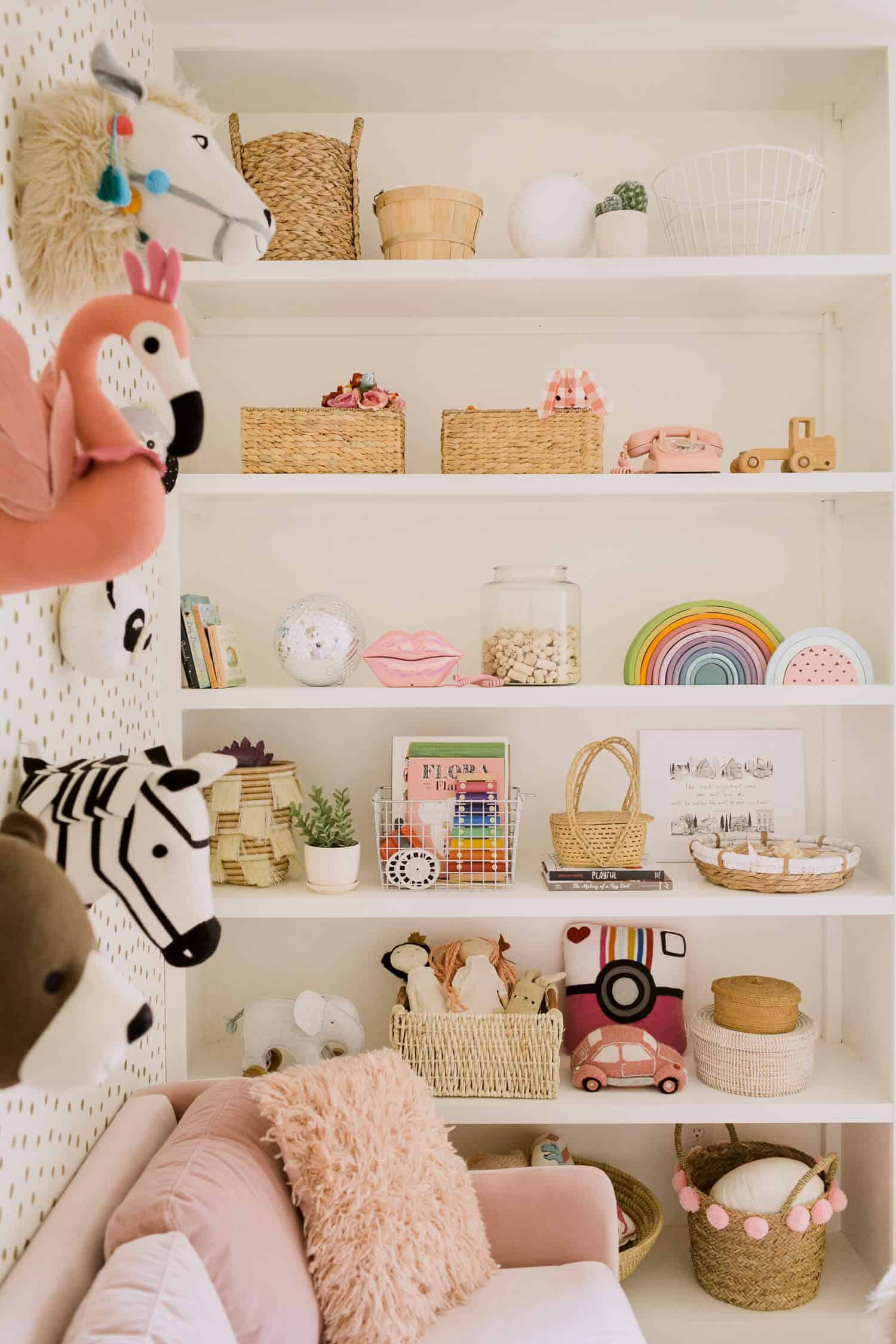 Seagrass belly baskets are increasingly popular, and sometimes they're even paint-dipped. Whether they're in a group or alone, they can make a big impact, as shown in this vignette featuring decor from Nubie: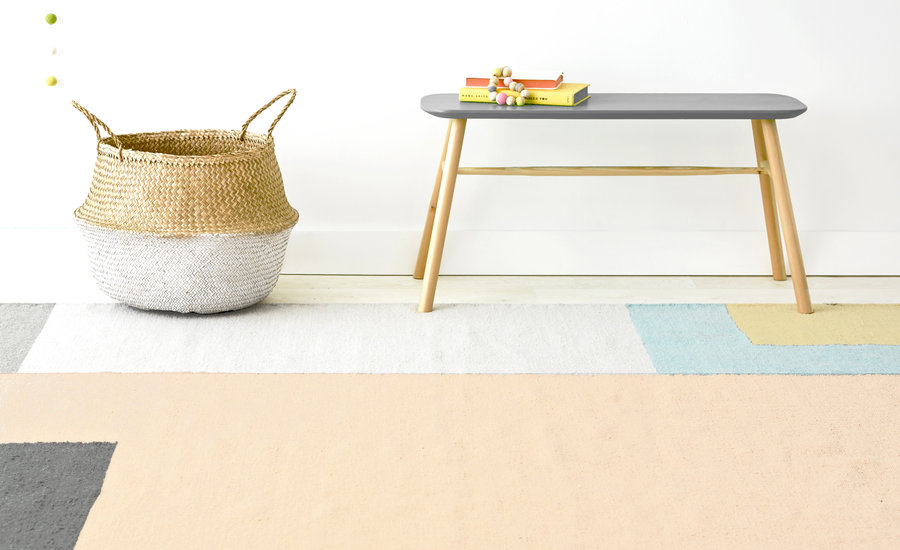 Did we mention that seagrass baskets are frequently decked out in pom poms? These Pom Pom Rice Baskets from Etsy shop Nomad Cloth are embellished with yarn made from a blend of silk and bamboo. The length of the yarn in these poms is another unique feature: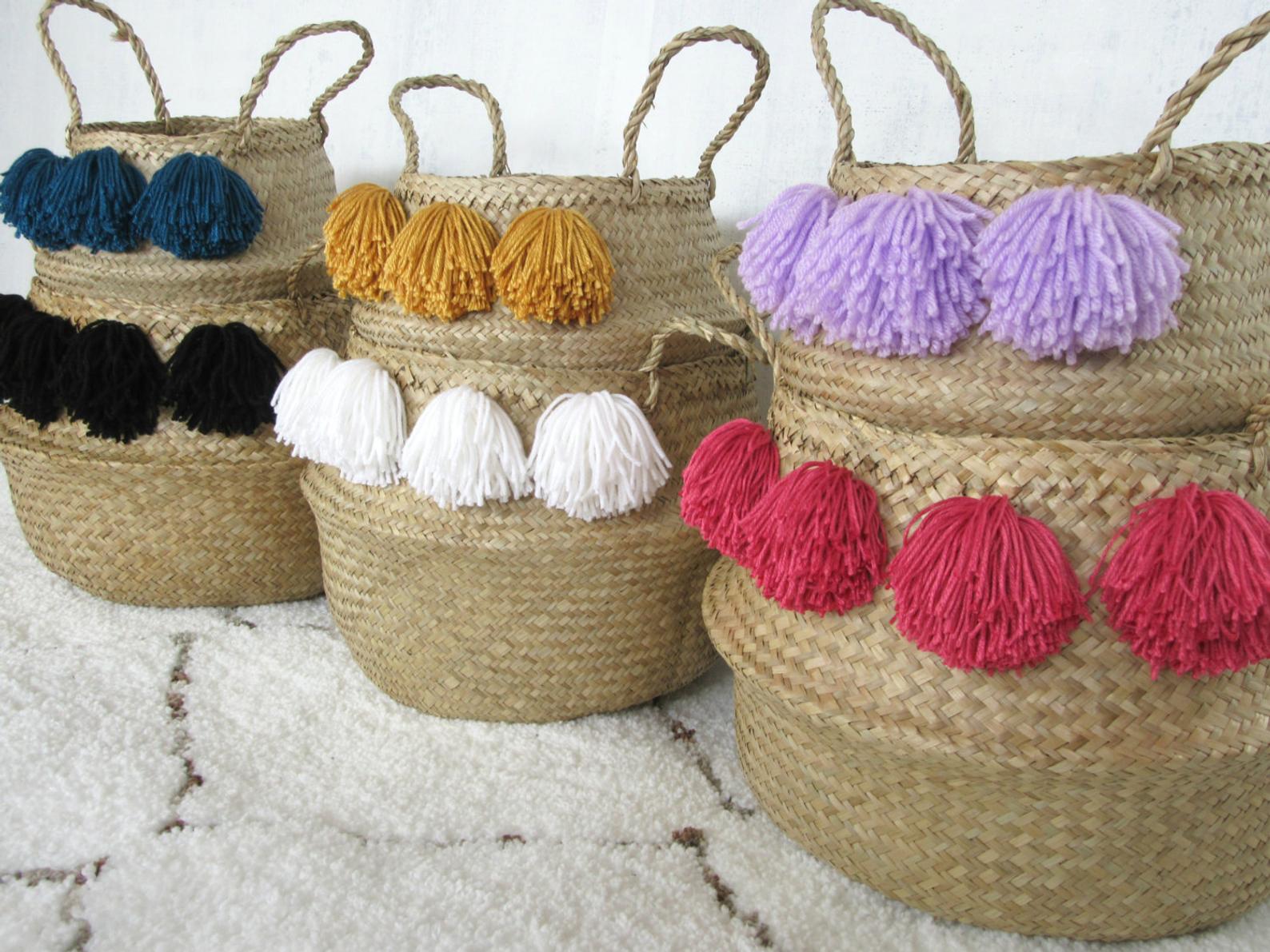 From pineapples to cats, the realm of woven baskets has limitless possibilities. Bring on the whimsy, then bring on the organization! Use them to hold toys, art supplies, laundry and more! [photo below from Crate & Kids]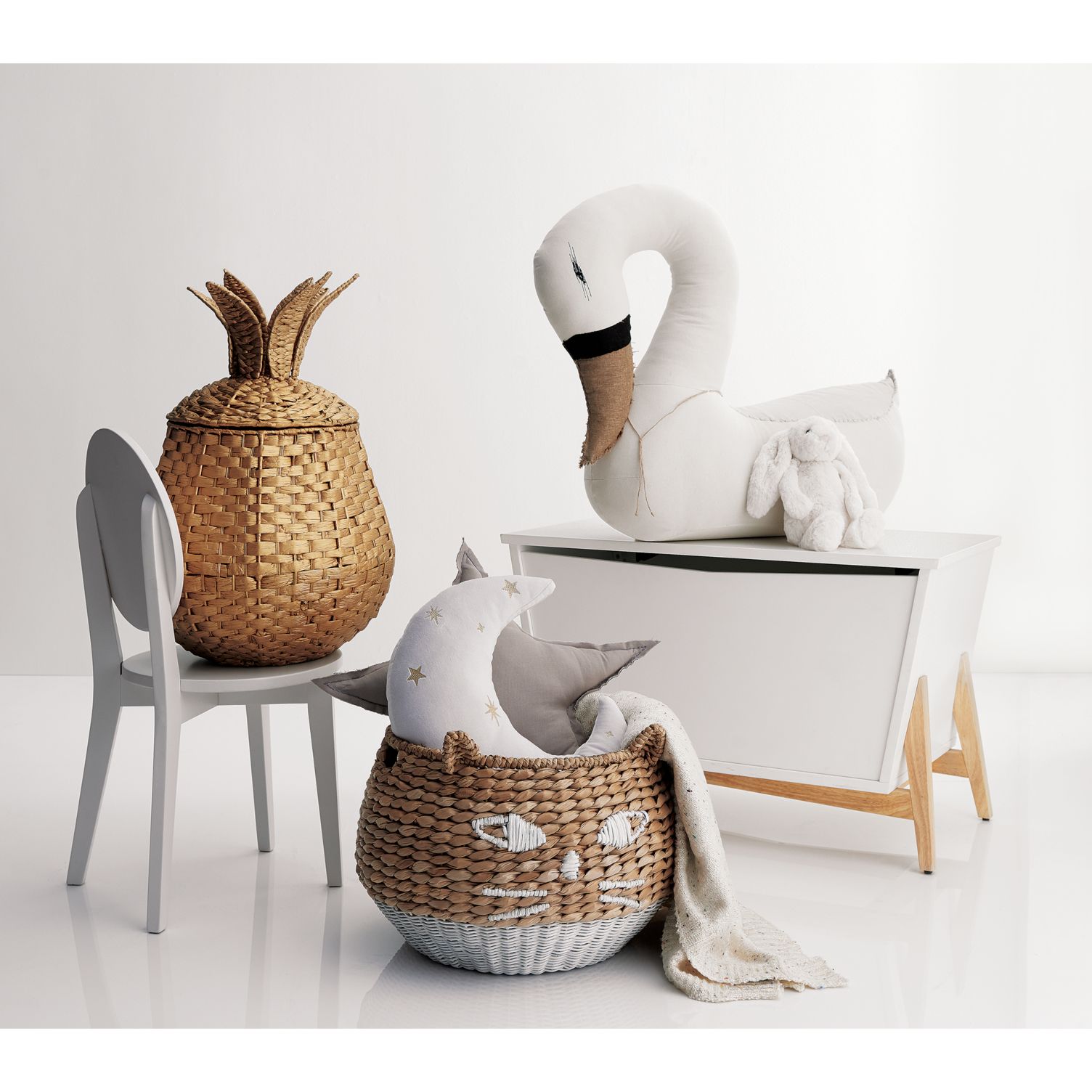 Art and Decorations
You didn't think we'd wrap up today's post before looking at a few fun "extras", did you? Because nothing's really extra in a beautifully designed room. Each feature plays an important role. Since tassels and pom poms are two of today's biggest design trends, why not bring them both to your space in this Pastel Tassel Garland from Crate & Kids?! Did we mention that they include wooden decorative beads for another layer of style?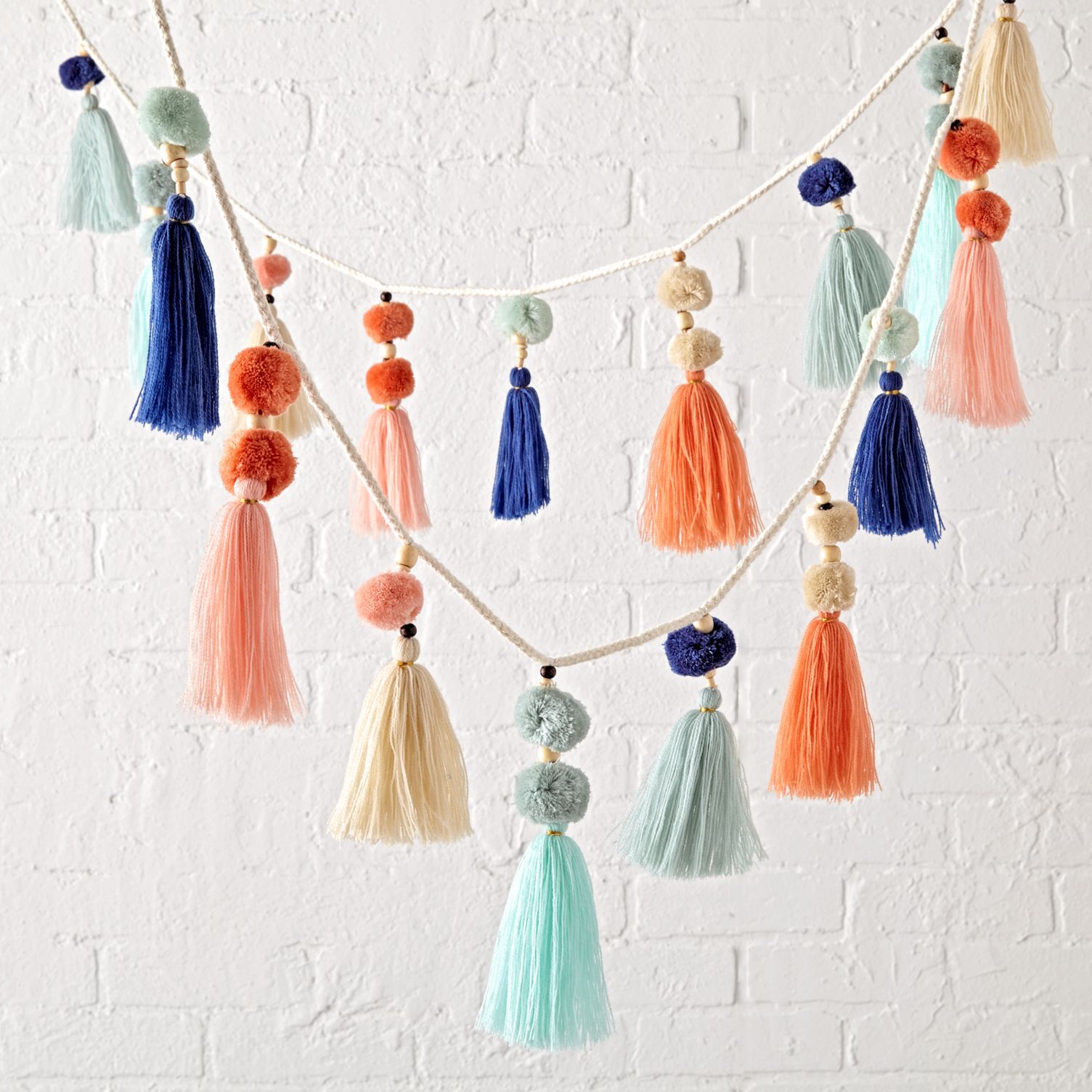 Don't forget the wall art! Make it as stunning and vivid as you dare. We can't stop admiring Junglefruit by Marianne Angeli Rodriguez, available at the Jungalow shop: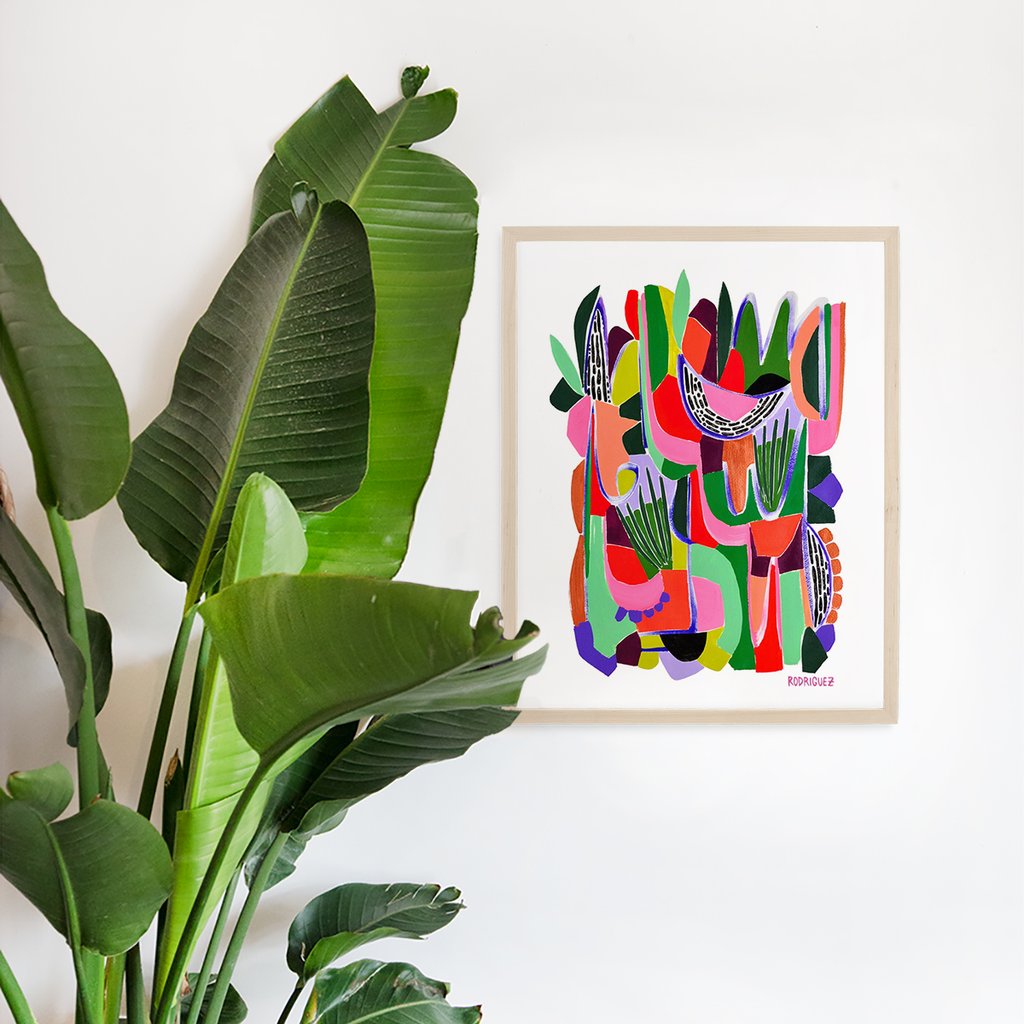 You can purchase your playroom art and have it shipped, or you can even purchase a digital download in a range of sizes (and do the printing yourself). Refreshing and fun, this flamingo wall art from Etsy shop Hearts in Colors is a vision in soothing hues: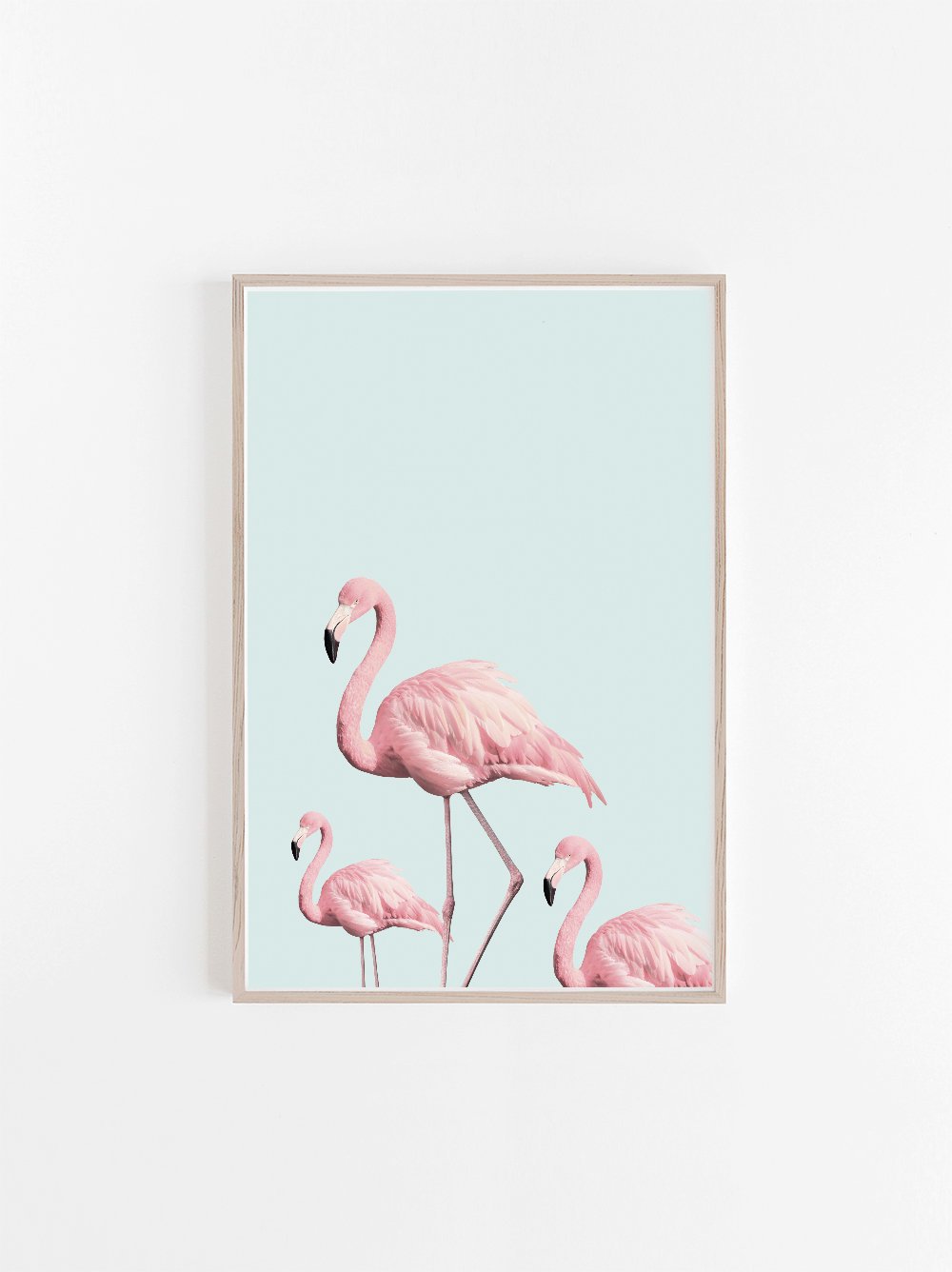 Sometimes the best art and decor is the work of your child! With the help of this Set of 3 White Wooden Wall Art Clips from Crate & Kids, natural beechwood and white stripes become the tools to hold up your little one's creations. As a bonus, the clips have keyholes in the back for easy hanging.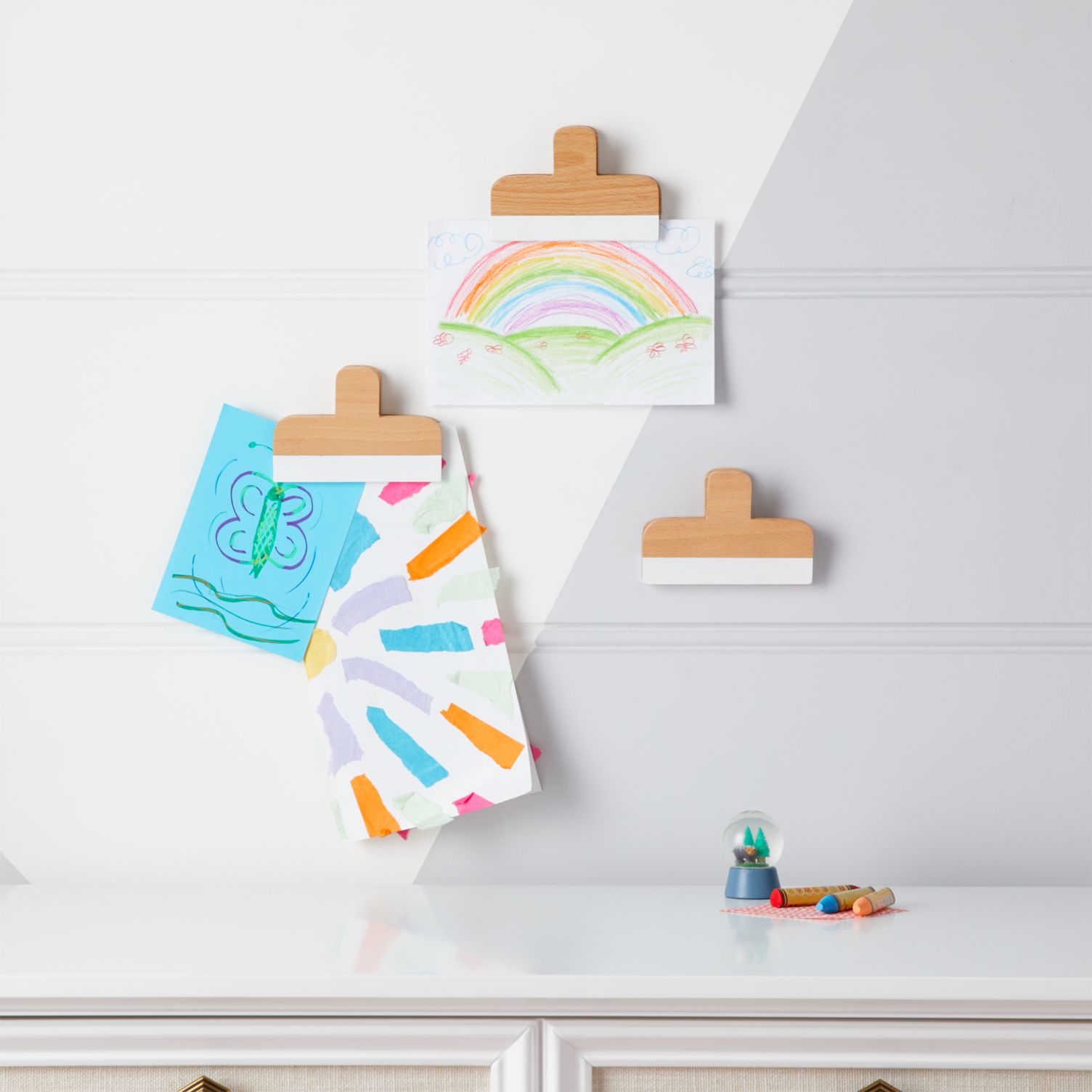 Happy decorating, and cheers to happy days of organized play! Thanks for reading.