Self quarantine can be a really tough time; especially if you are someone who generally tends to heads out at 6 in the morning and only steps back in when it is close to midnight. But the Coronavirus pandemic has pretty much forced all of us indoors and we are amidst a sort of global lockdown that might not end anytime soon. If you have a chance to work from home, then that does take some of the edge off of things. But otherwise, even a combination of online classes, workout sessions and Netflix does not get the job done. And this is where your DIY crafting skills come to the rescue!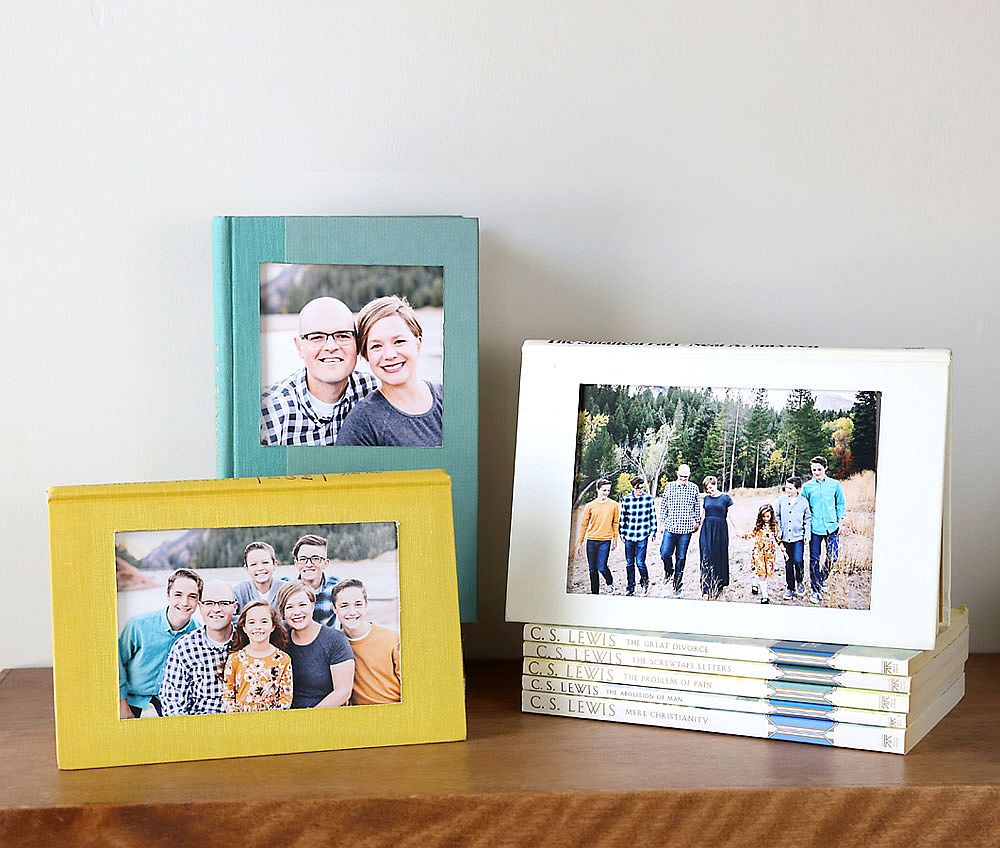 If you have kids at your home, then it is best to involve them in the process as well. Keeping them indoors and occupied is pretty difficult. But with fun DIY projects hours just melt away and they might even learn something new along the way. Keeping this in mind, we have decided to share with you the best and easiest DIY picture frame ideas – some you can do with your kids and others you can finish on your own. So once you have cleaned your house, taken the necessary precautions against the Coronavirus, it is time to get crafting –
An Infusion of Color
We start off with a set of picture frame DIYs that are both fun to do and also pretty cheerful when all done. The two-tone painted picture frame is one that you can make pretty quickly and one that does not need a whole lot in terms of supplies. A couple of cans of spray paint in the colors you like, tape and a cardboard frame are all you need to get this gorgeous and stylish DIY picture frame done. An absolute showstopper from Dream Green DIY!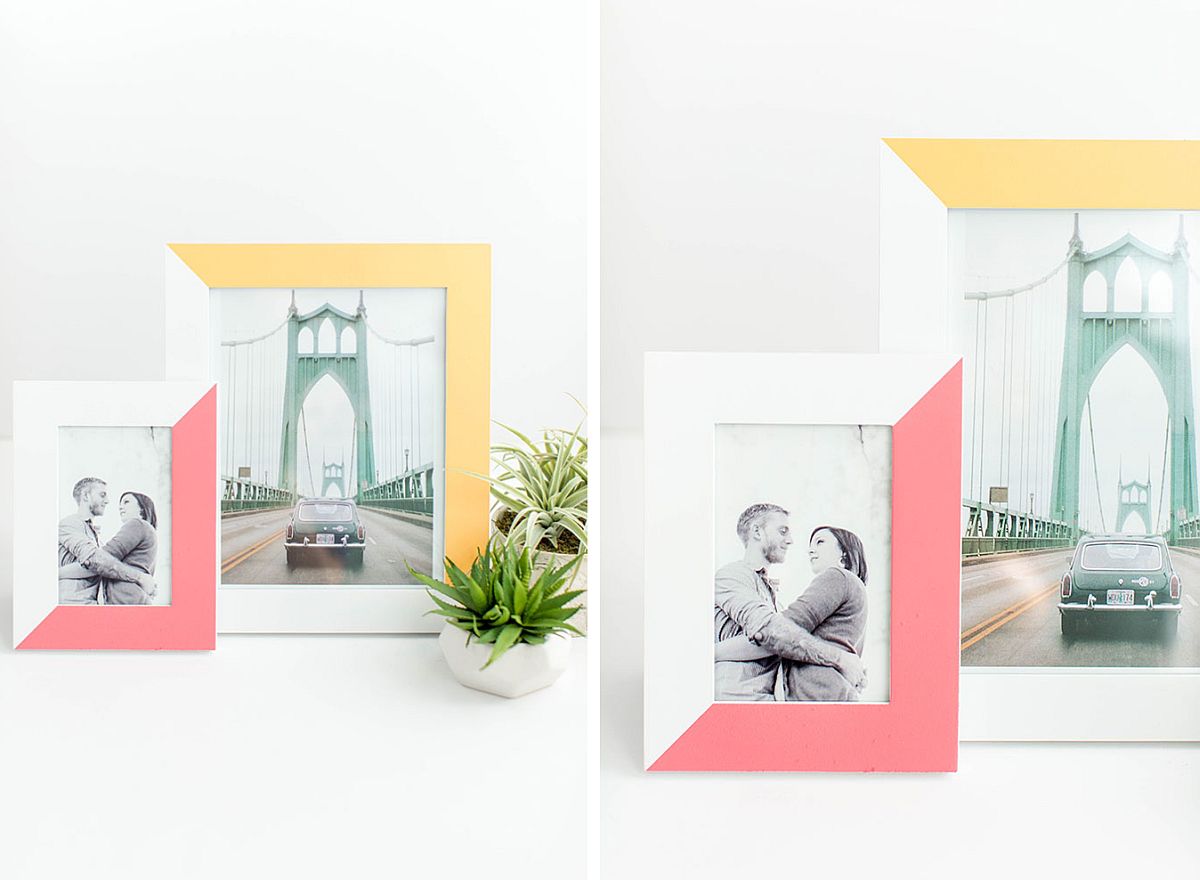 The pencil picture frame DIY might be one we put in the more colorful category, but it is one that your kids can get involved with as well. The resulting multi-colored frame is one they will absolutely adore and you can also get some cleaning done by using a few of those pencils from the piles and piles that they have lying around.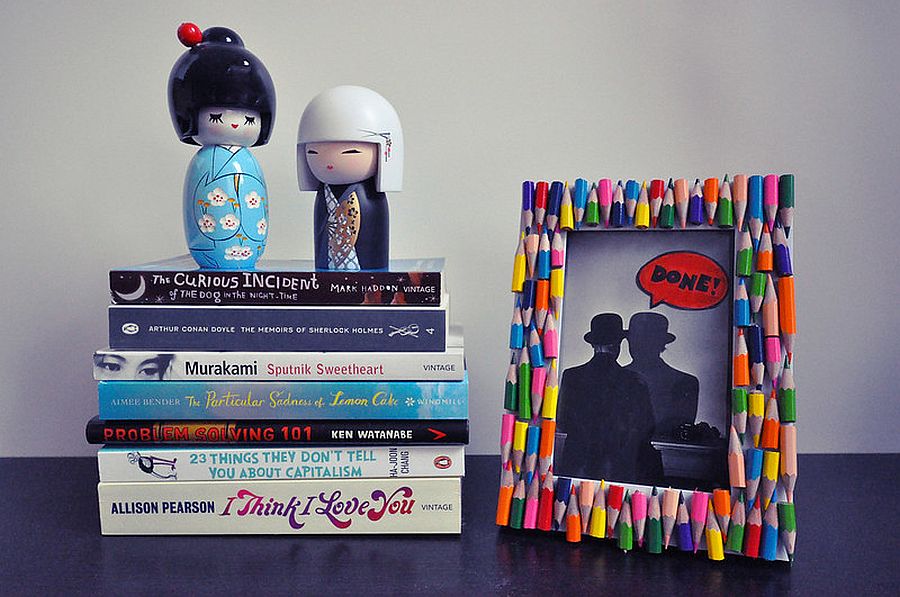 The next one on the list is equally, if not a bigger hit with kids and this one involves all the extra matchbox cars that they have in their room. A photo frame with thick border, enough number of cars to fill up that frame and a glue gun are all you need to get things rolling. Soon, you will have a striking matchbox car picture frame that is perfect for the kids' room.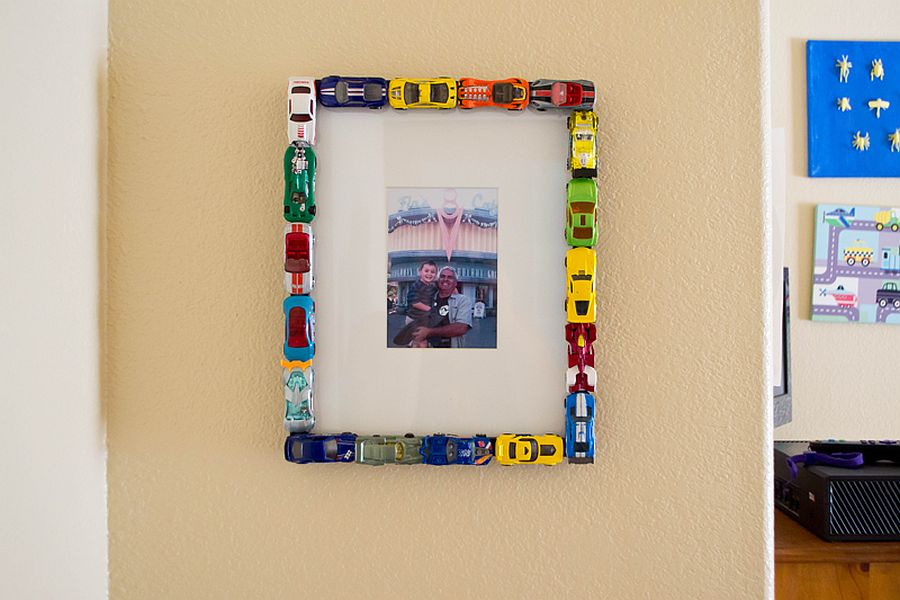 Making a chic and polished style statement are the paint-dipped DIY picture frames that can be used pretty much anywhere – from the entry room to the gallery wall in the living room and on the bedside table in the bedroom. Old picture frames, tape and paint are once again your main supplies to finish these fab photo frames.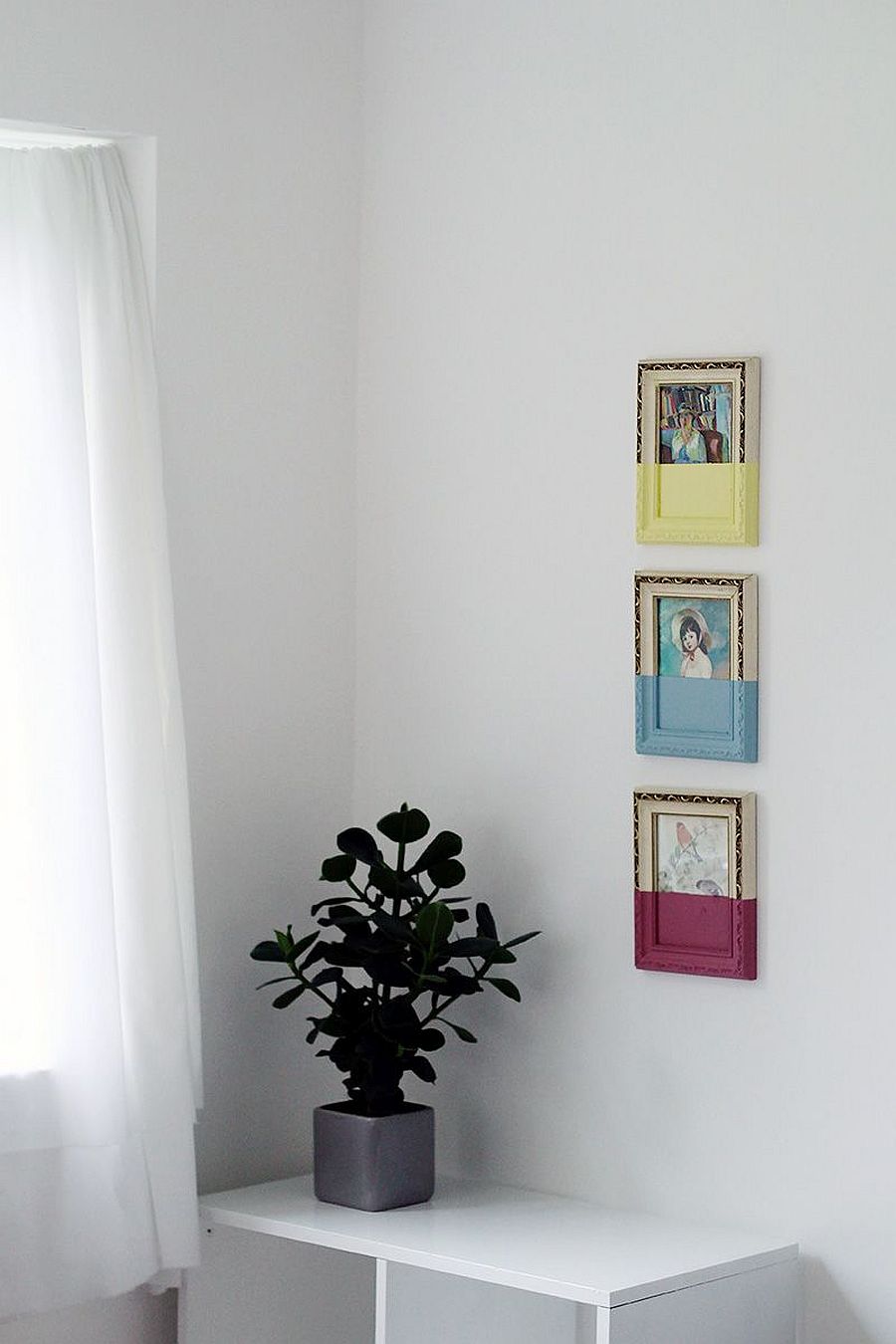 Involve your Kids in Projects
Who among us did not make crafts using popsicle sticks when we were kids! Now, take time to teach your own little ones who spend most of their lives stuck to screens the same skill and joy involved in creating these fun items. Start with the simple DIY popsicle sticks picture frame – an idea that can be altered and customized to obtain many different designs. If Popsicle sticks are not your thing, then even a few rocks and pebble from your clean yard would be fine for a dashing idea like the DIY rock photo frame that just feels so very different.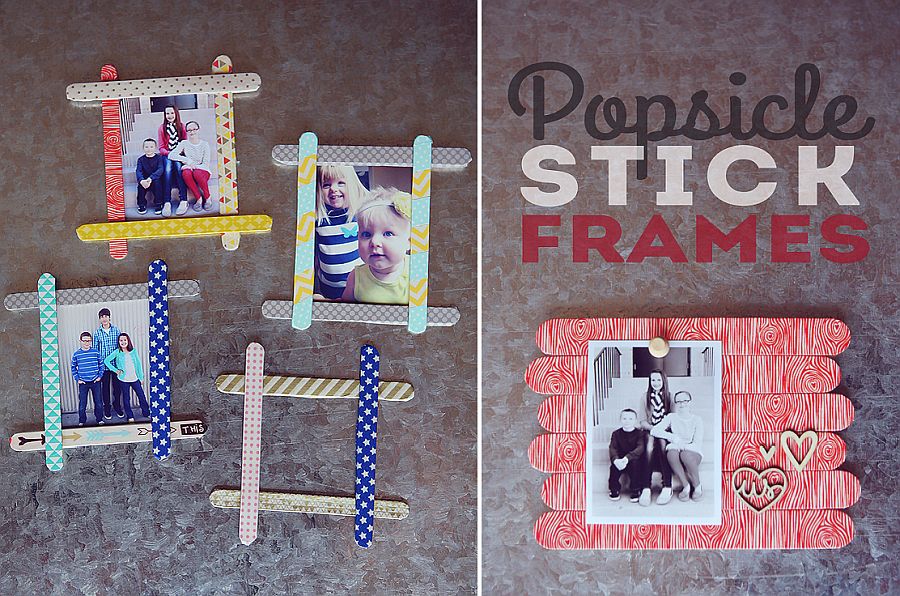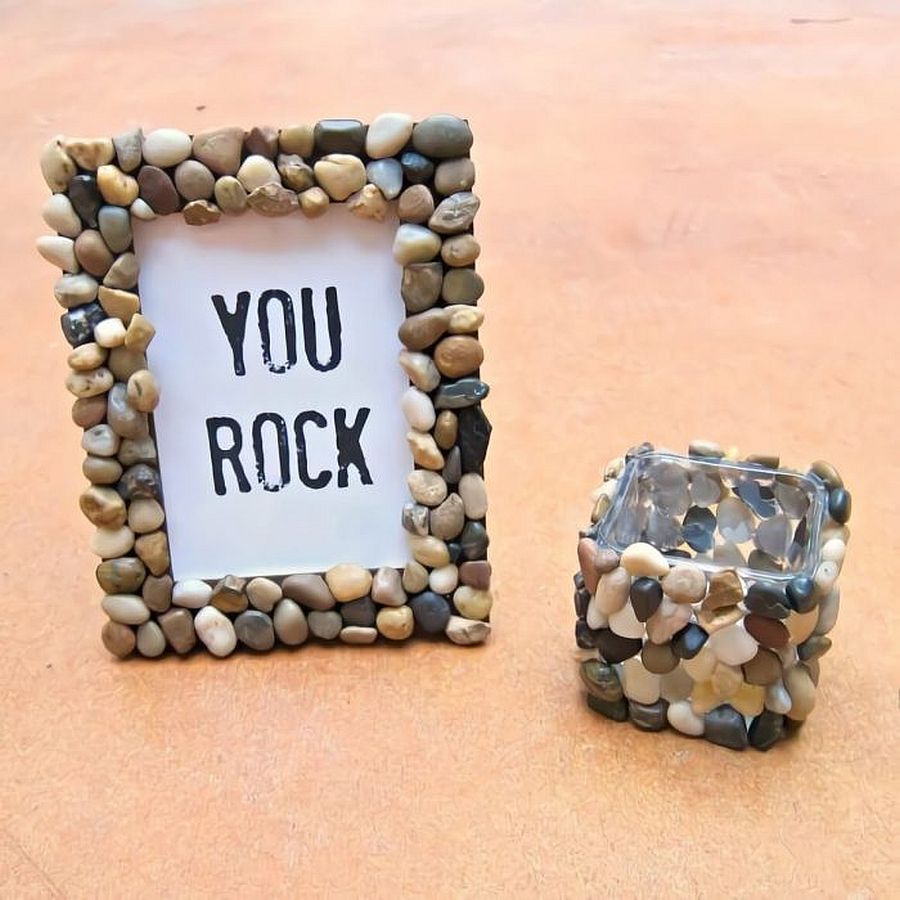 Are you a bibliophile? Then there is no doubting which project you would be tempted to take up first from our collection today and it is the one below. An idea from It's Always Autumn, the DIY book picture frame is another great idea that can be altered to suit the exact color and shape that you want in your picture frame. An equally easy ideas is the industrial style photo frame made by our own Kate Simmons.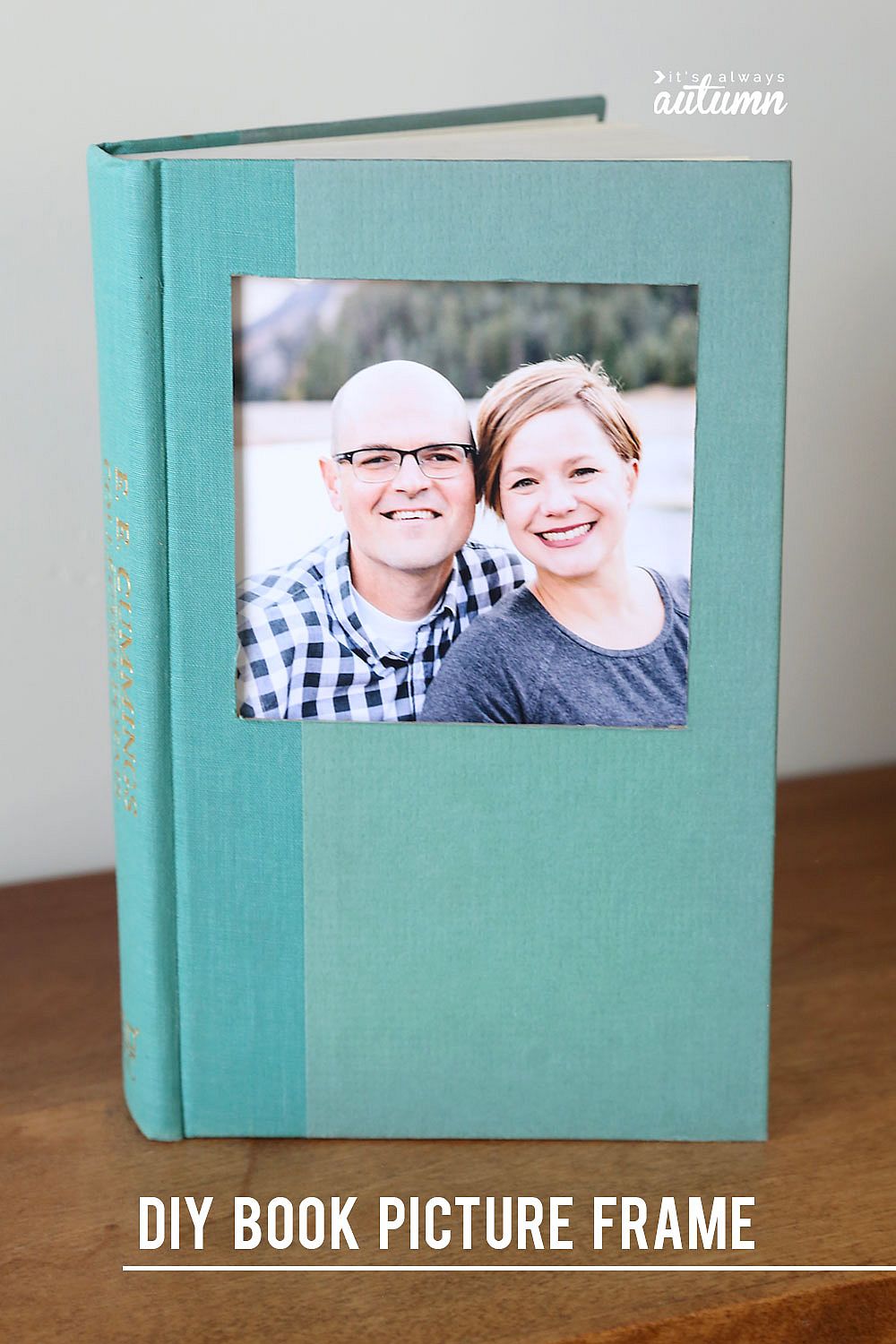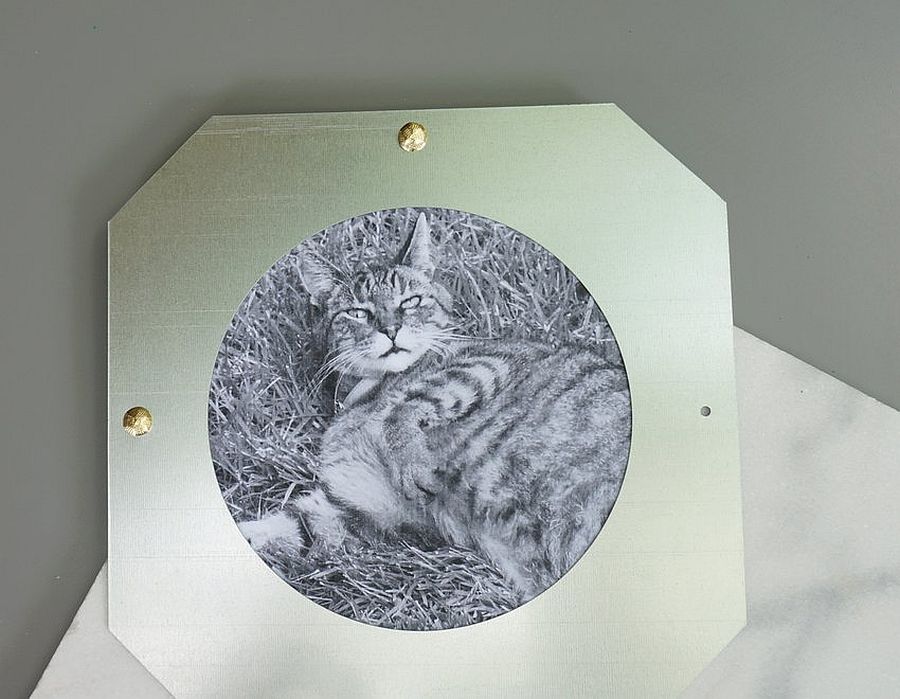 Think of Frames beyond Traditional Designs
Everything from your old windows and doors to existing windows can be made into photo frames and artwork that steals the spotlight. These obviously take a bit more work and you might have to spend some time wth your tools in the shed. But it will be well worth the additional effort. Another masterpiece is the roll-out styled photo display created by City Farmhouse that can be the focal point in any room it adorns and seems to have a certain nostalgic charm about it. Take your pick and start right away!