There is a lot you can do with mirrors and in the modern kitchen, they can do everything from adding light and brightness to a dark interior to creating more space in a tiny kitchen. Mirrored finishes come in might handy when you are looking to introduce an eye-catching focal point while also adding 'visual space' to the small kitchen. Even in larger kitchens, these reflective finishes tend to hold their own and elevate the overall appeal of the space. There ae several different ways in which you can add a strip of mirror or two to the kitchen. But none hold a candle to the dramatic, brilliant and captivating mirrored island at its refined best!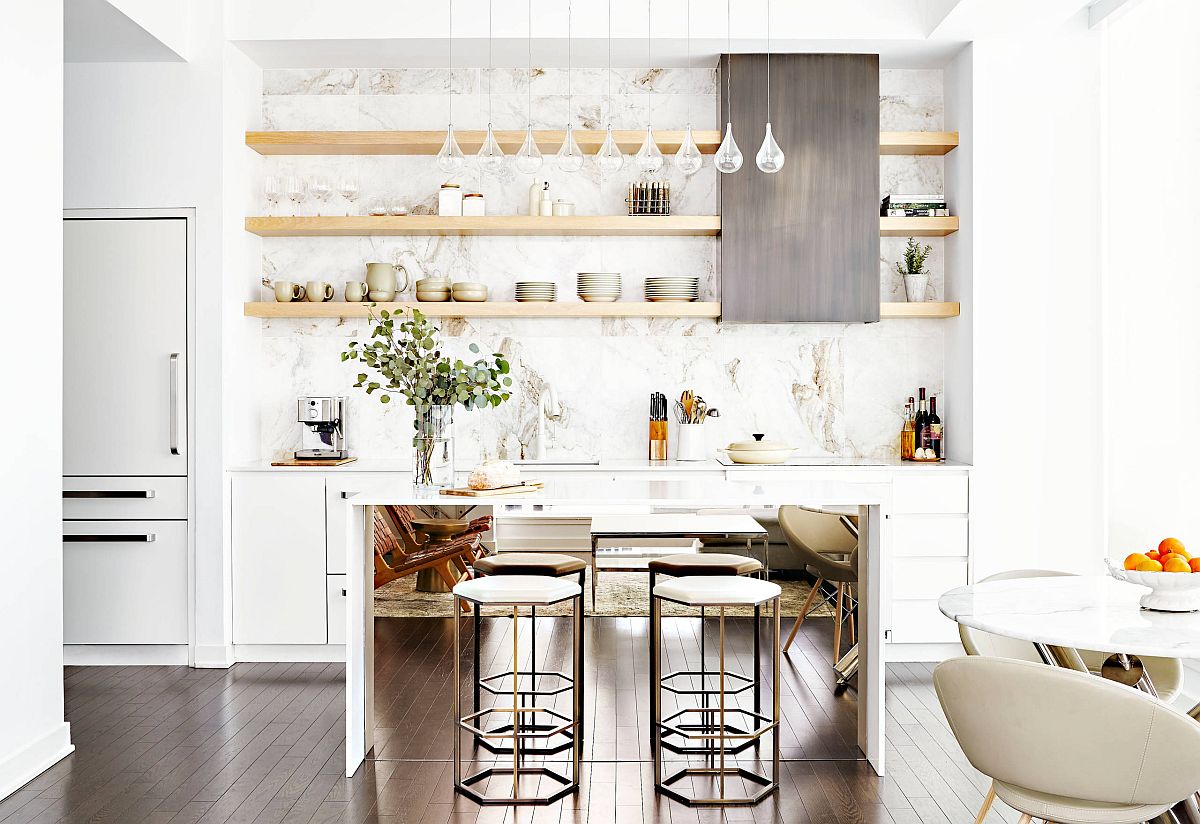 Mirrored kitchen islands are definitely a rare find in homes across the world for a variety of reasons. For starters, they are not most functional of finishes in a bustling and constantly busy kitchen. Anyone who has to clean a mirror regularly knows that they take quite a bit of maintenance and this tends to put off most homeowners. Then there is the added difficulty of how fragile the surface can be when compared to stone, wood or just modern acrylic polymer finishes like Corian that are a lot more popular. Yet, for those who are looking to amp up the glam factor in their kitchen, nothing comes close to the sheer dramatic elegance of a beautiful mirrored island. And here is a look at the very best of those from different corners of the globe –
Wood, White and Mirrored Finishes
Wood and white is a color scheme that seems to have taken over from monochromatic gray as the mot preferred color palette in the kitchen over the course of last 12 months. Combining this duo with a mirrored kitchen island produces even more mesmerizing results in the contemporary kitchen. Imagine an island that reflects your beautiful chevron pattern wooden floor, brilliant bar stools with metallic glint, that fireplace far away in the living room and a whole lot more. With a white backdrop, you have an already cheerful setting that is made even more engaging and airy thanks to the mirrored finishes. You can always add hints of gray or blue to this kitchen for a more colorful kitchen.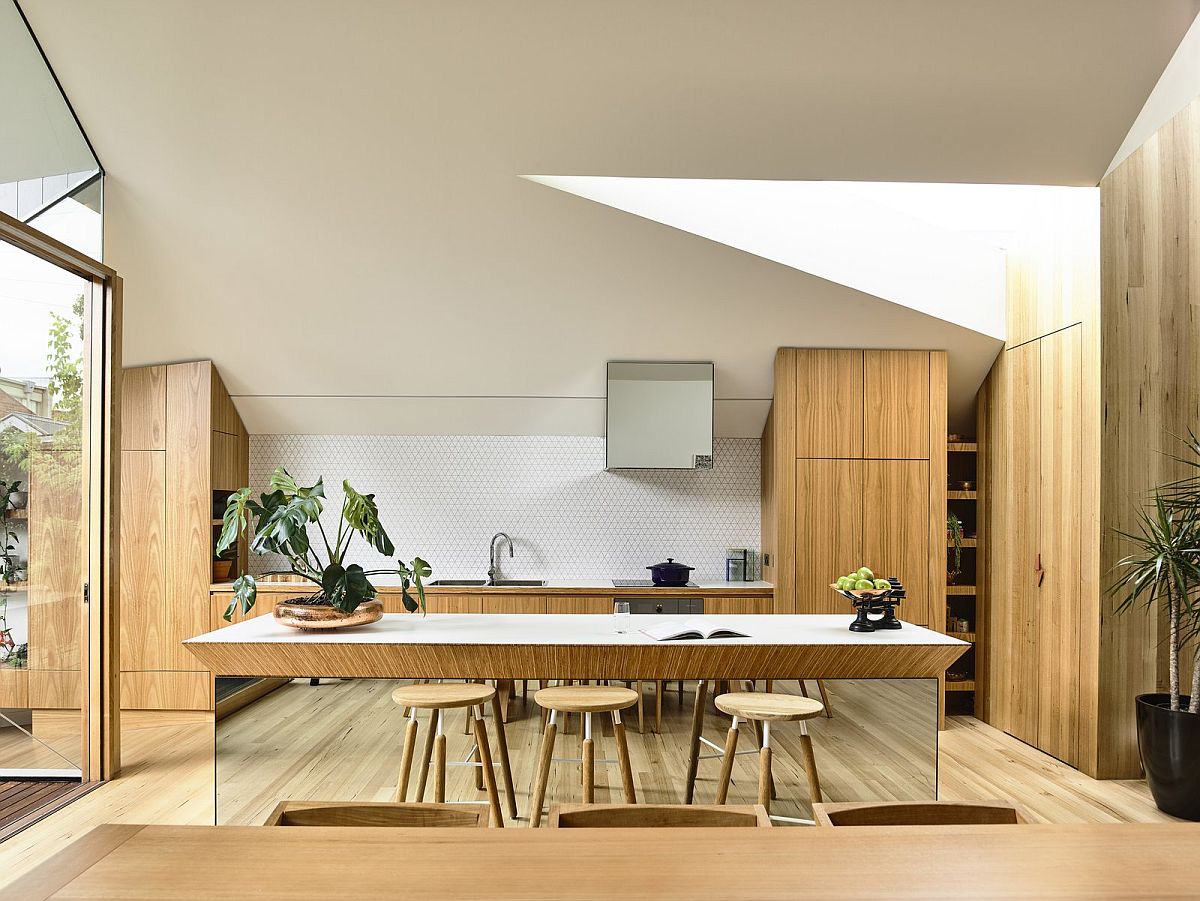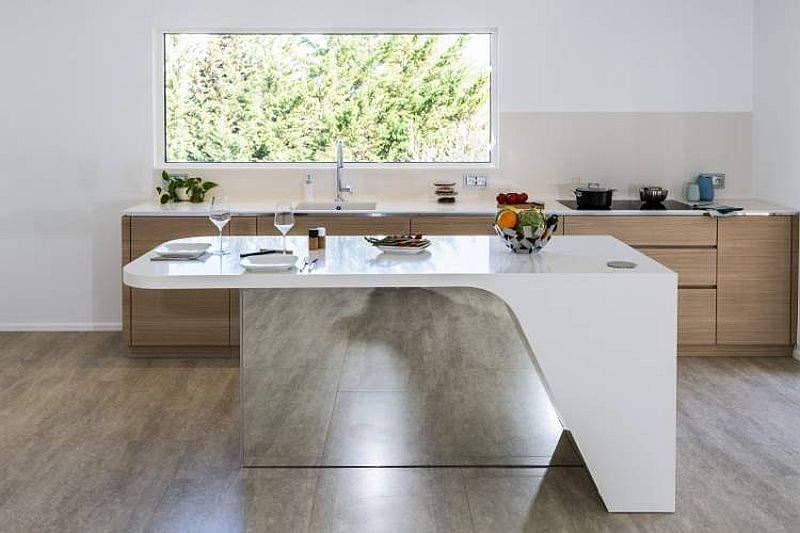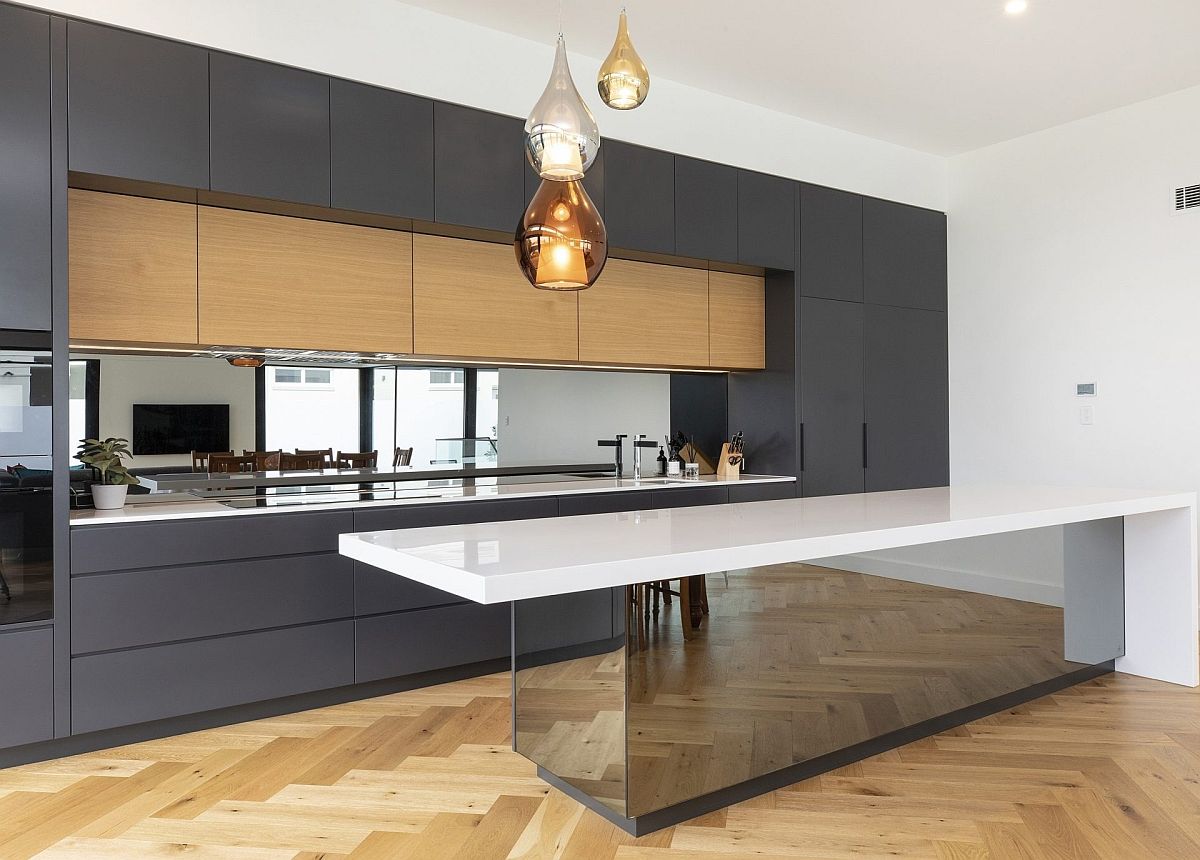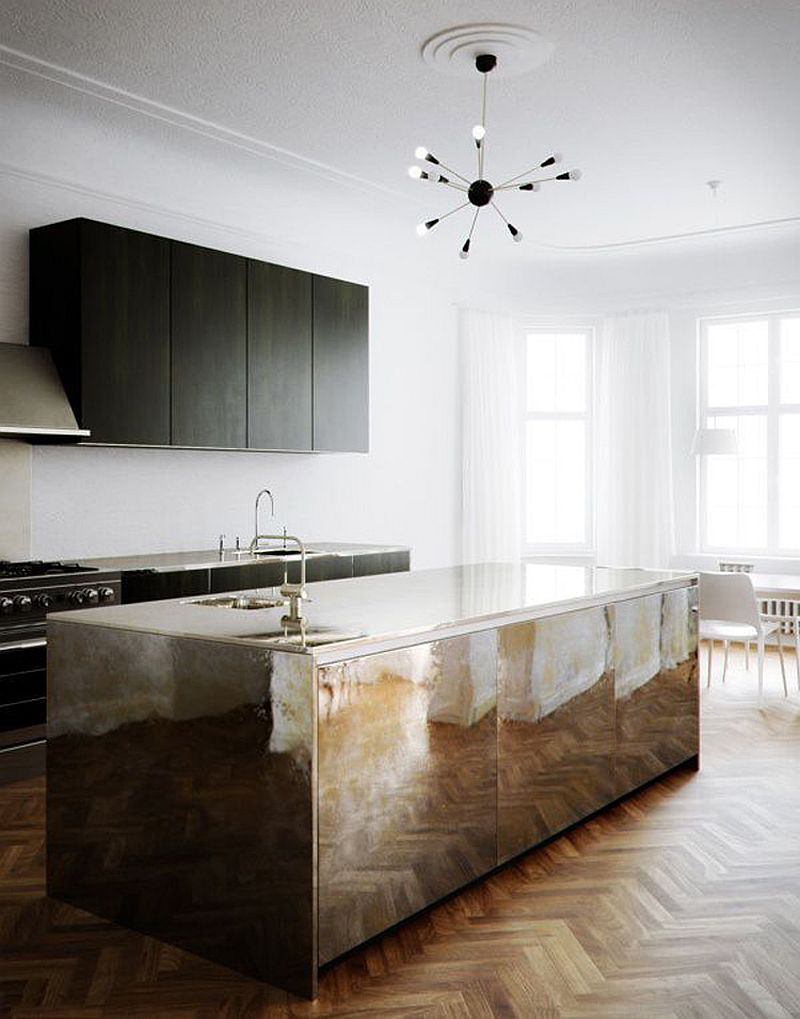 Stone and Mirrors!
Everyone as heard about smoke and mirrors; but have you ever considered stone and mirrors? A kitchen island with mirrored finish for its sides and base along with a stone countertop is a brilliant blend of form and functionality. Allowing the slab of stone to extend over the edges only brings more protection to the mirrored sections of the island and adds a uniqueness to your kitchen. Natural stone is a popular countertop material in most modern kitchens and comes with a wide range of benefits and you also have a combination that blends the stoic with the sensational!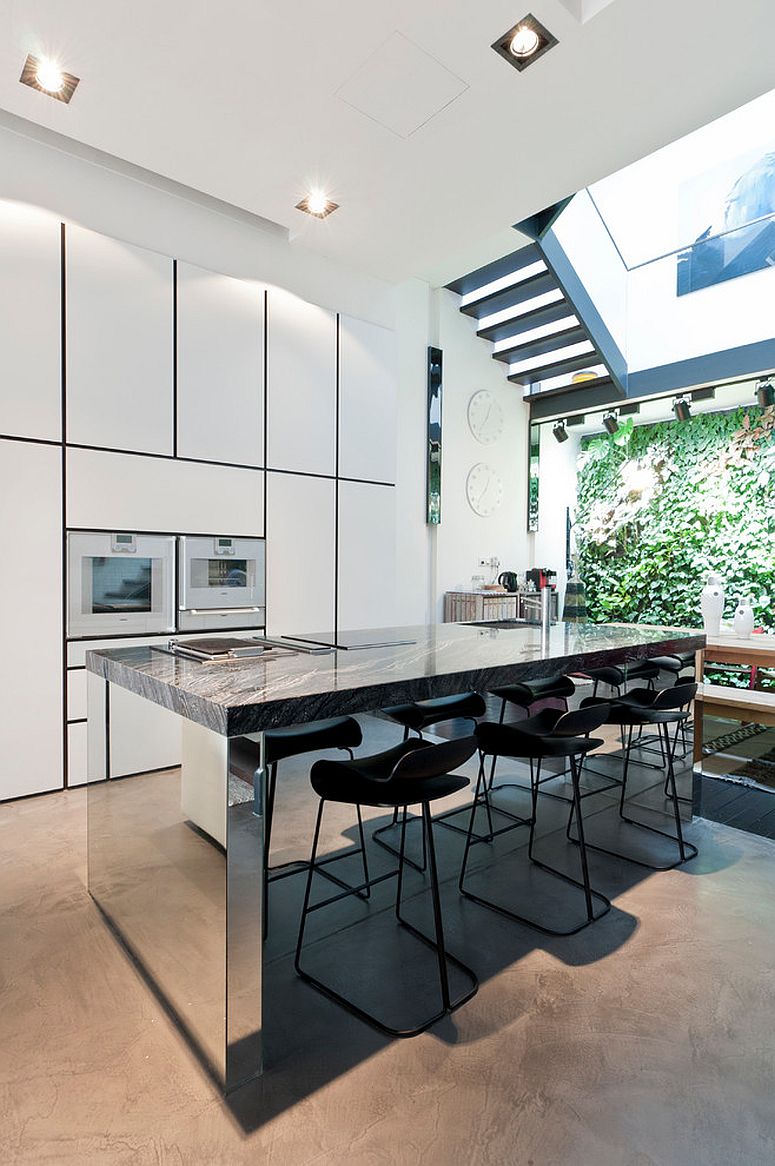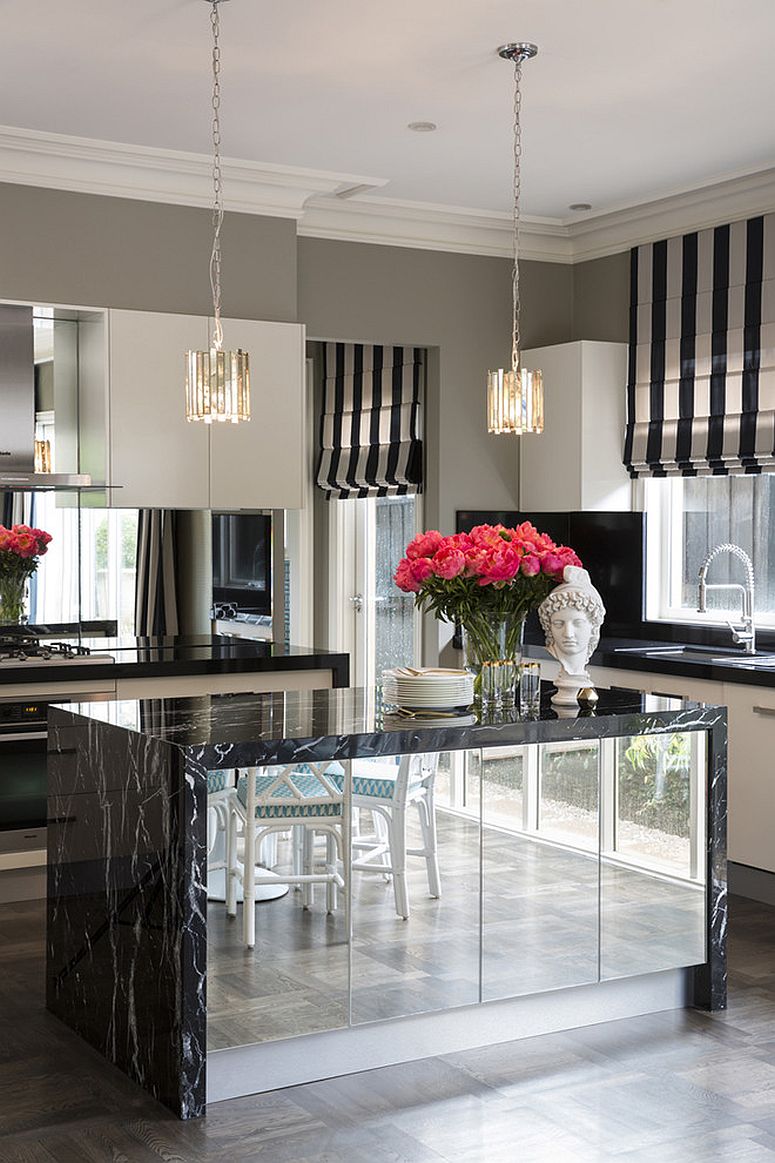 Get Innovative with Style
When it comes to mirrored kitchen islands style is barely a constraint. You can incorporate them into kitchens with styles ranging from modern, minimal and transitional to shabby chic, Victorian and even industrial. It is the materials used around this sparkling island that will define the kitchen style. Brick and exposed concrete take the kitchen towards a more industrial style while stone and manmade finishes tend to steer it towards a more modern ambiance. A whole lot of wood and a few shaker cabinets give it a traditional vibe while dazzling chandeliers, ornate pattern and metallic glitter turn the kitchen into a Victorian space.
An island like the mirrored steel credenza below feels just perfect for the Scandinavian style home.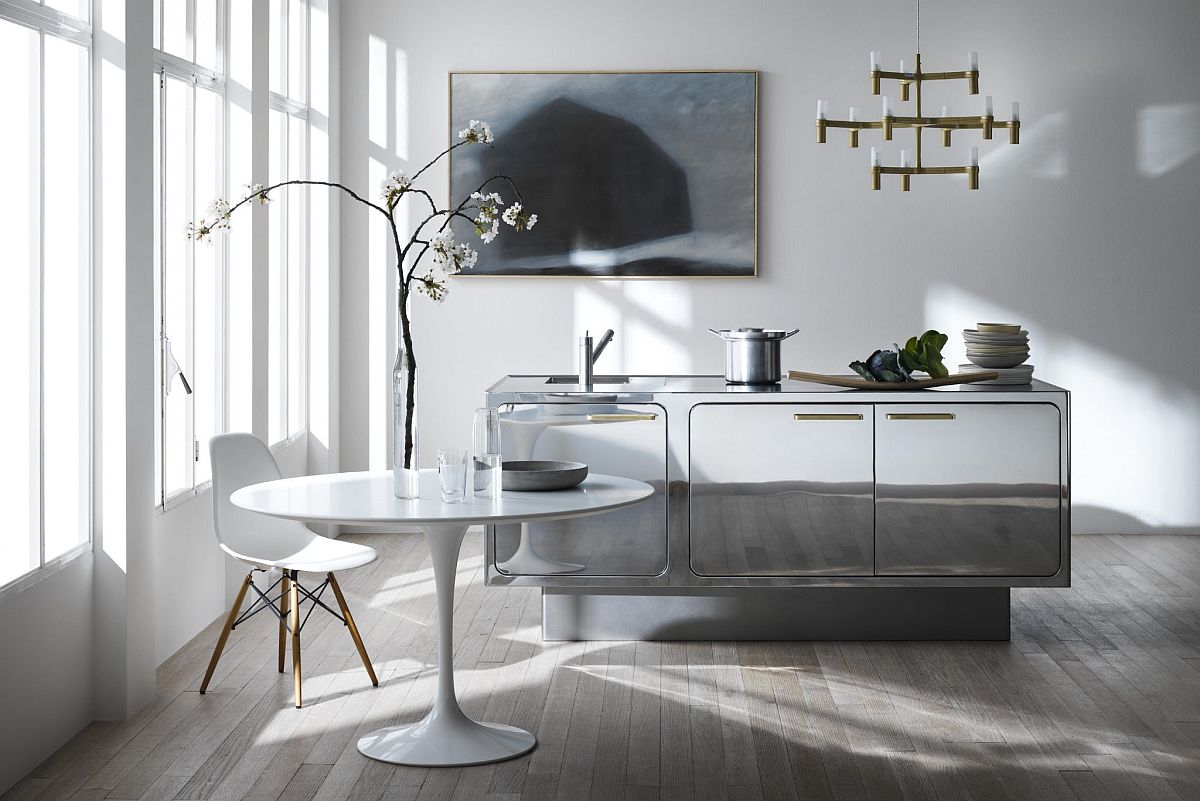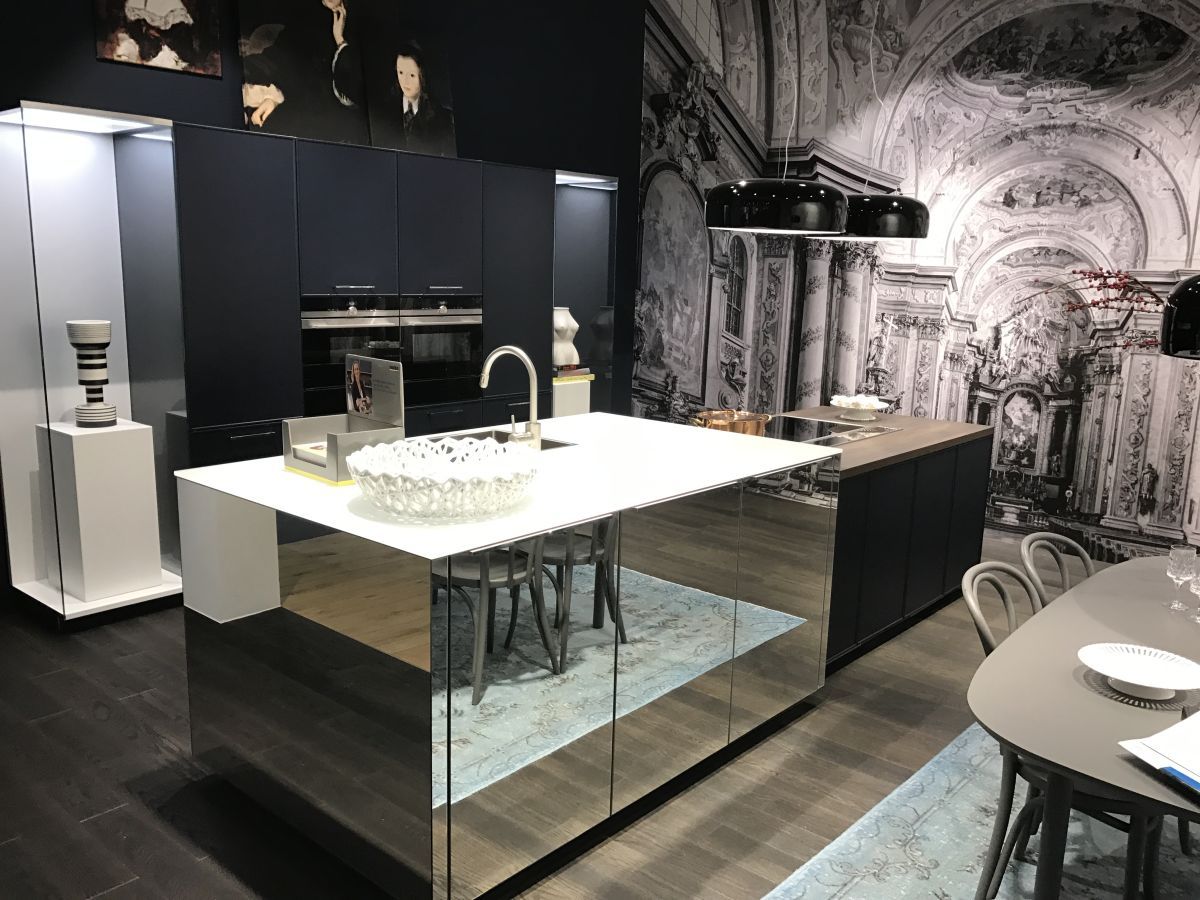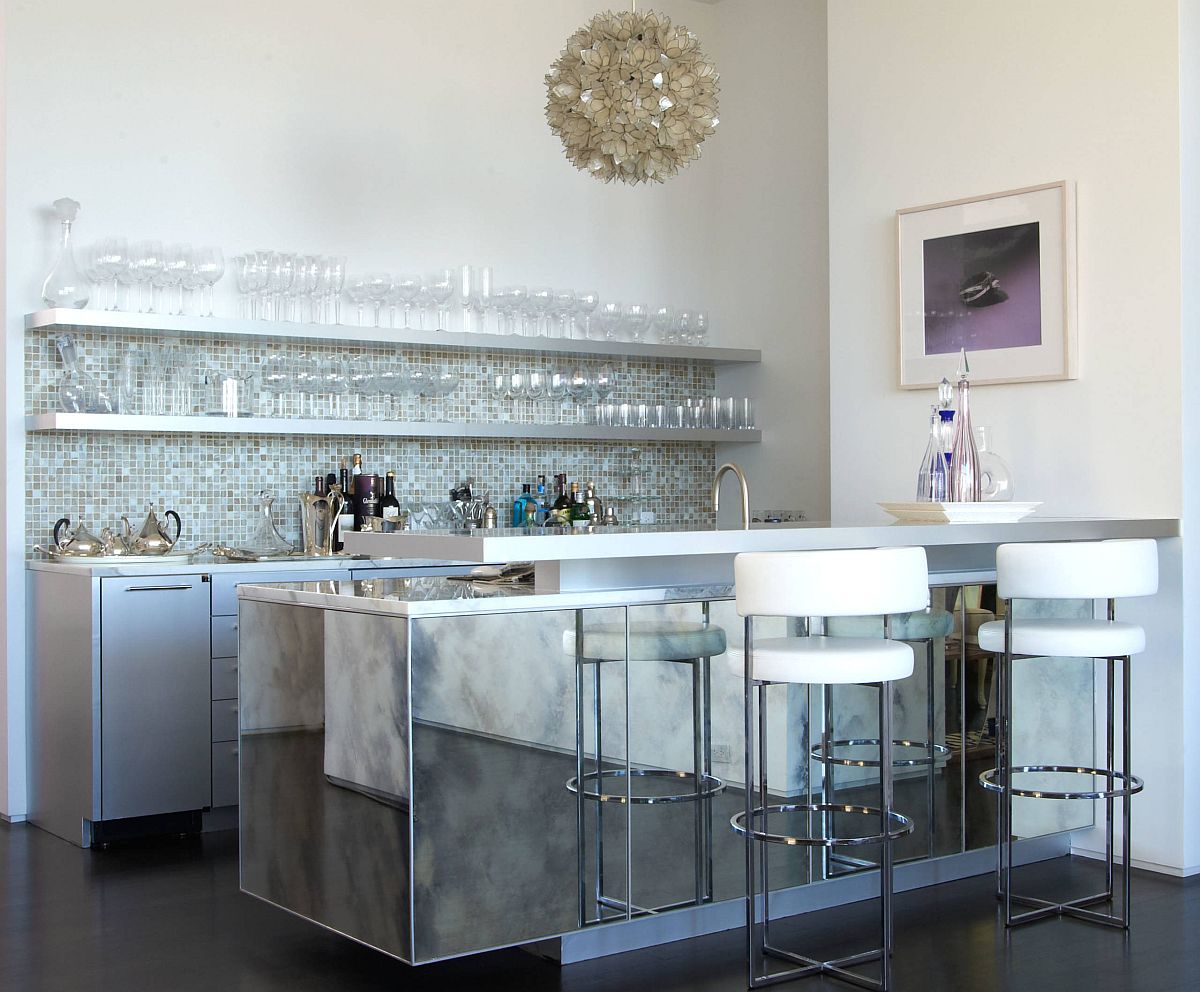 Ready to look beyond the mundane and embrace the glittering charm of an exceptional mirrored island in the kitchen this fall? Let us know…