We always harp on about how the backyard can be your safe refuge and a perfect place for a lovely staycation. This is ever truer in the times of a global pandemic when we are reluctant to step outside for anything beyond what is absolutely necessary. But the serene and relaxing backyard can be a far less quiet when you have kids at home. Like everything else in our lives, even the backyard becomes far more hectic and messy once we have little ones at home. Of course, that does not mean you need to keep them away from the yard. On the contrary, in a world where kids are spending more and more time indoors and on smart devices, a kid-friendly backyard provides that much needed escape.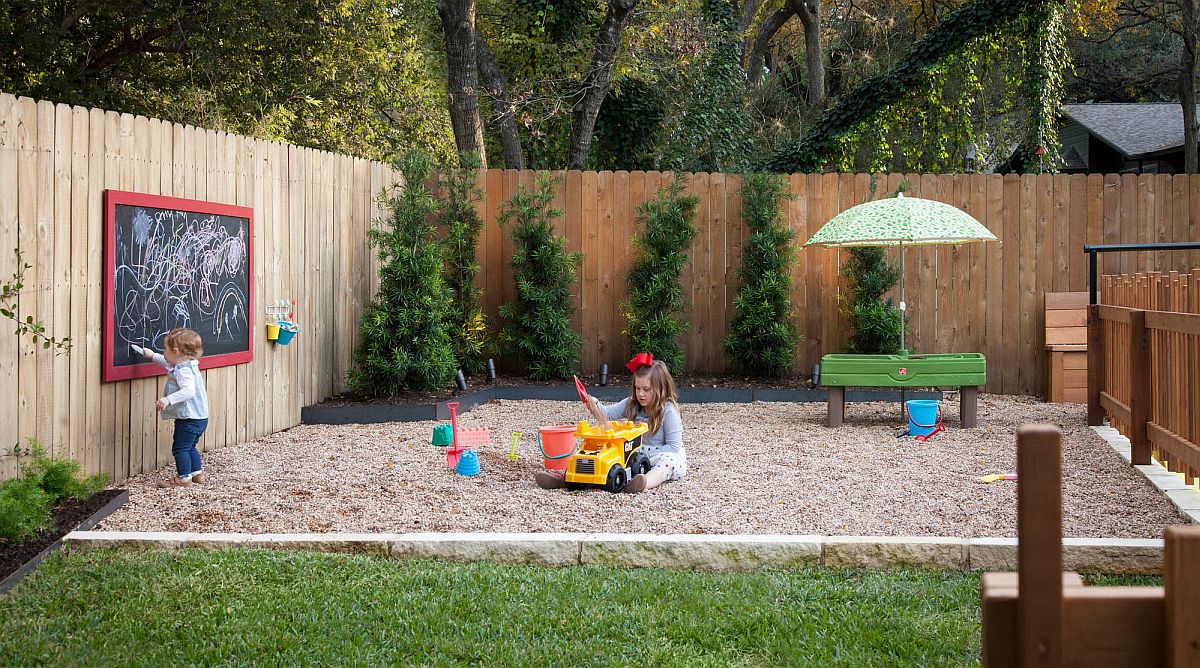 Playing outside and spending quality time enjoying nature (no matter how small your yard is) is an essential part of childhood. It is an experience that many of us from a previous generation enjoyed far more easily than those born today. Cramped homes, smartphones all around and technology that is infringing every aspect of our lives have forced kids to stay indoors. But an engaging, fun and exciting kid-friendly yard can change all that in a heartbeat. And there are ways you can join in on the fun as well. This is a look at some of the best ideas that help create a wonderful kid-friendly backyard on a budget –
Know What your Kid Loves
We do not want to tell you what makes your kid happy because no one knows them better than their parents (at least, in their early years!) Think about what they love every time they go to the nearest park or spend some time outside on a picnic. This should give you a clue on what features are an absolute must for your backyard. Space is not a constraint here and you can always fit things in once you have the overall plan sorted.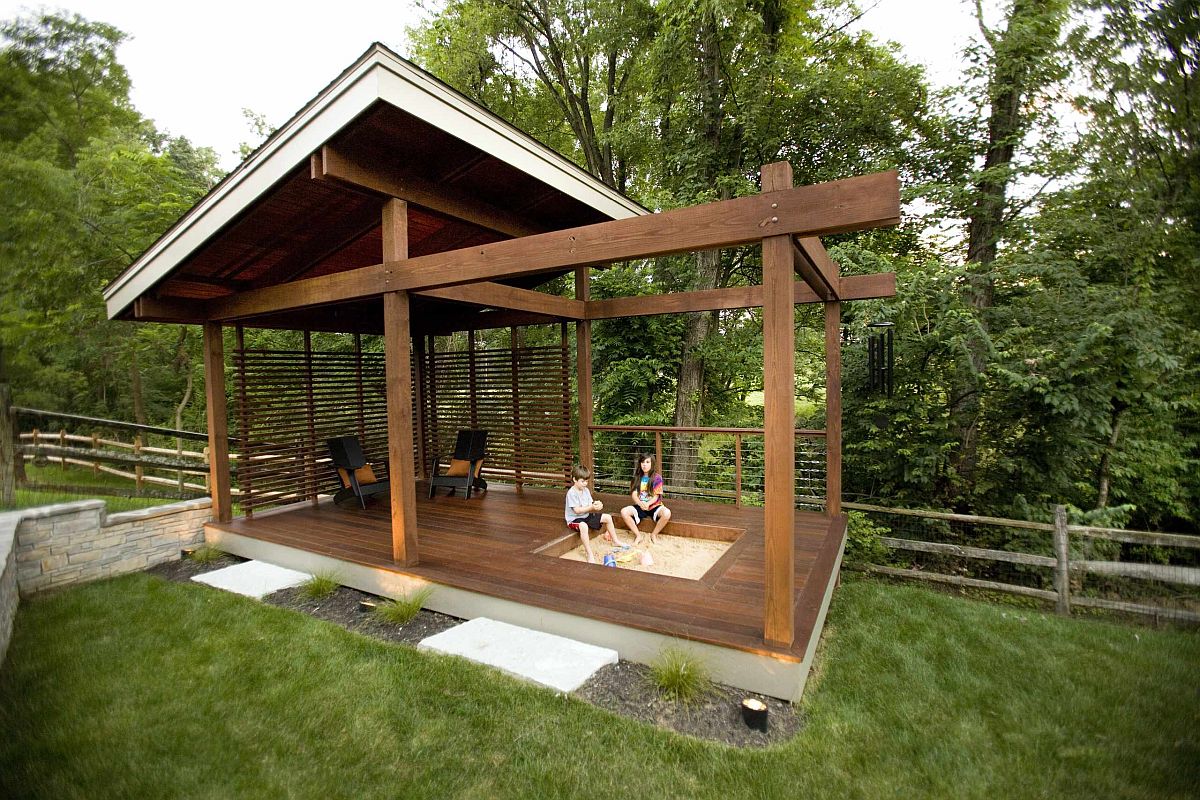 A Sandbox is a Must
We are almost certain that there is no kid out there who does not actually like to spend time in the sandbox. And you can actually see them spend many, many hours in there without ever complaining or asking you to get involved with things. A small sandbox in the yard is easy to fit in and you can place it next to a few lovely potted plants for a better sensory experience.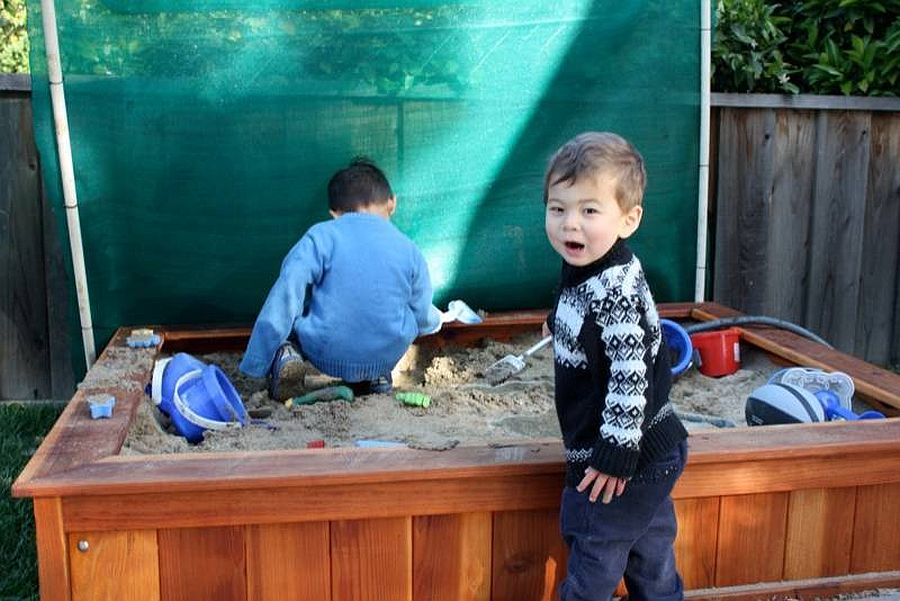 Let Nature Surprise You
If your backyard has a garden already, do not cut back on it drastically. Yes, you might want to create some space for the new play equipment or the sandbox, but do still leave as many of those plants untouched as possible. If your kid is allergic to any specific plant, then you do need to remove that immediately. Otherwise, let nature take over and create a landscape that the little one will enjoy exploring. The sounds of birds and the fluttering butterflies will only make playing outdoors that much more fun!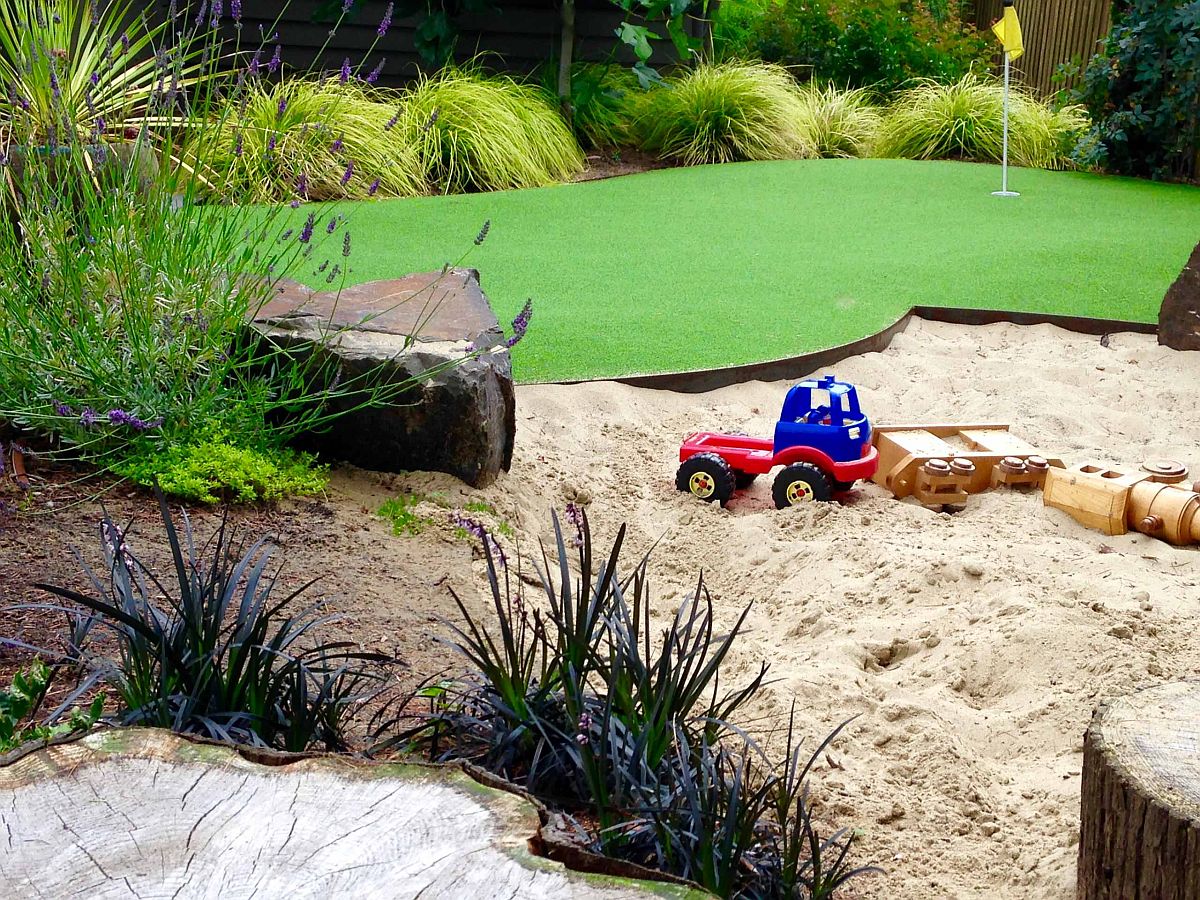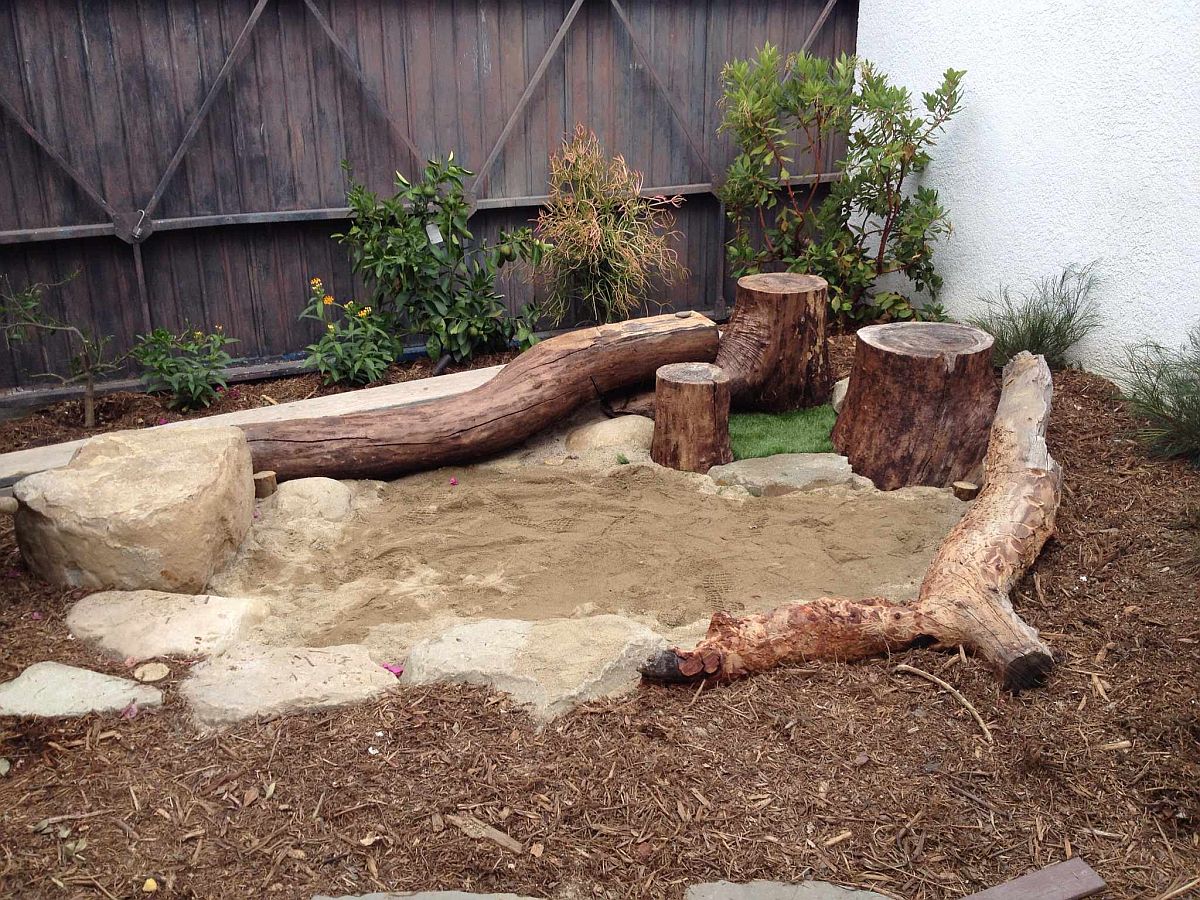 Swings, Slides and Water Features
Have more of a space to spare and can afford to splurge a bit on the backyard makeover? Then we suggest those with a pool definitely consider the idea of adding a slide to it. To say that your kids will absolutely adore it would be an understatement and at times, even you can join in on the fun. A swing that hangs from the tree is far less expensive to add and once again, will become a big part of your kids' childhood memories. Small water features the kids can enjoy and play equipment that they spend a whole lot of time on can complete this awesome kid-friendly yard.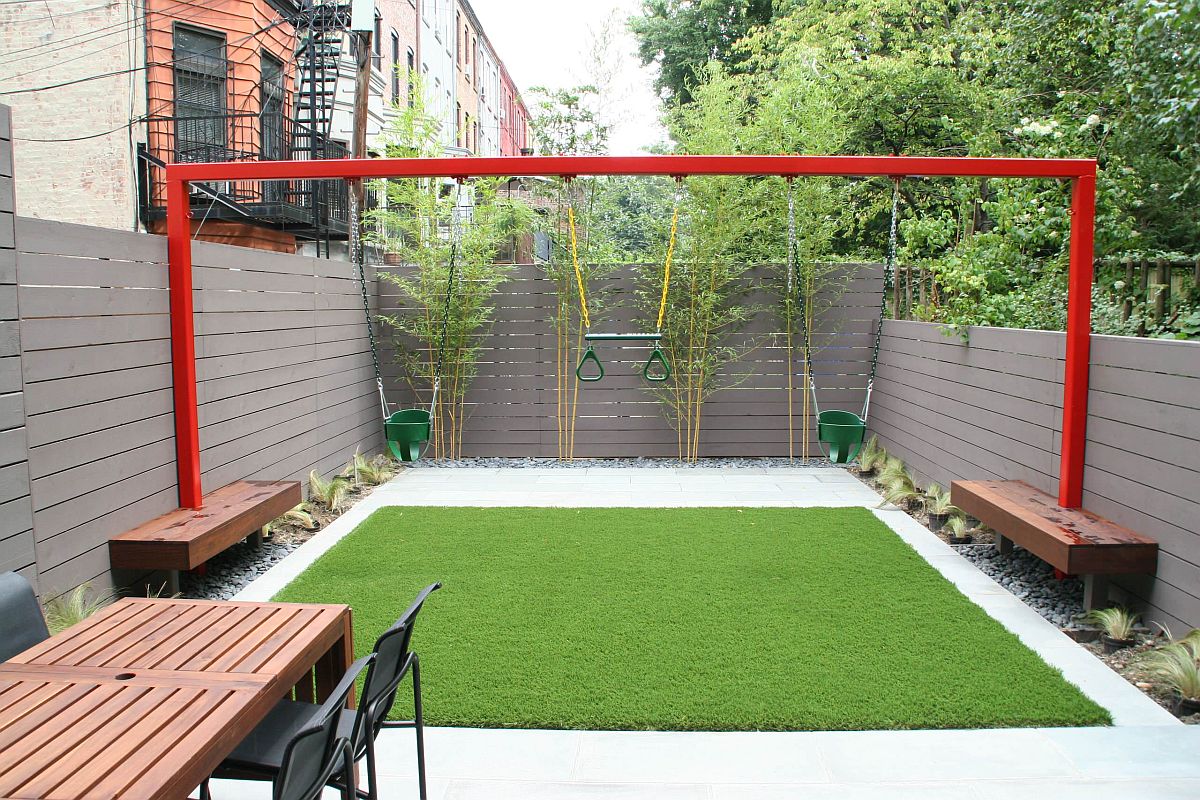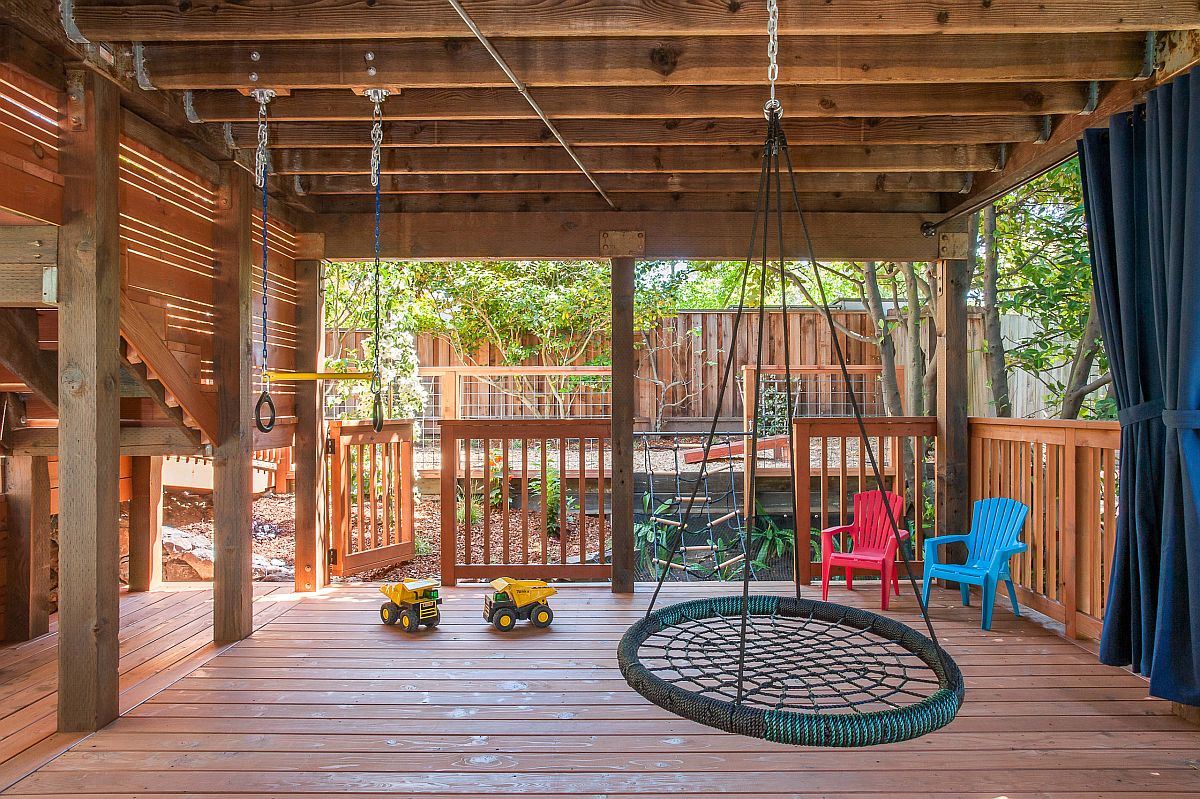 Treehouses and Teepees
An another easy option for making the backyard a whole lot more fun for both kids and adults alike is the teepee. It need not be a permanent addition on the deck or the yard and you can easily remove it and store it away. An even more exciting and sought-after hideaway for kids is the treehouse. This one takes a lot more effort to make, but it would be well worth the extra time and money you spend on it.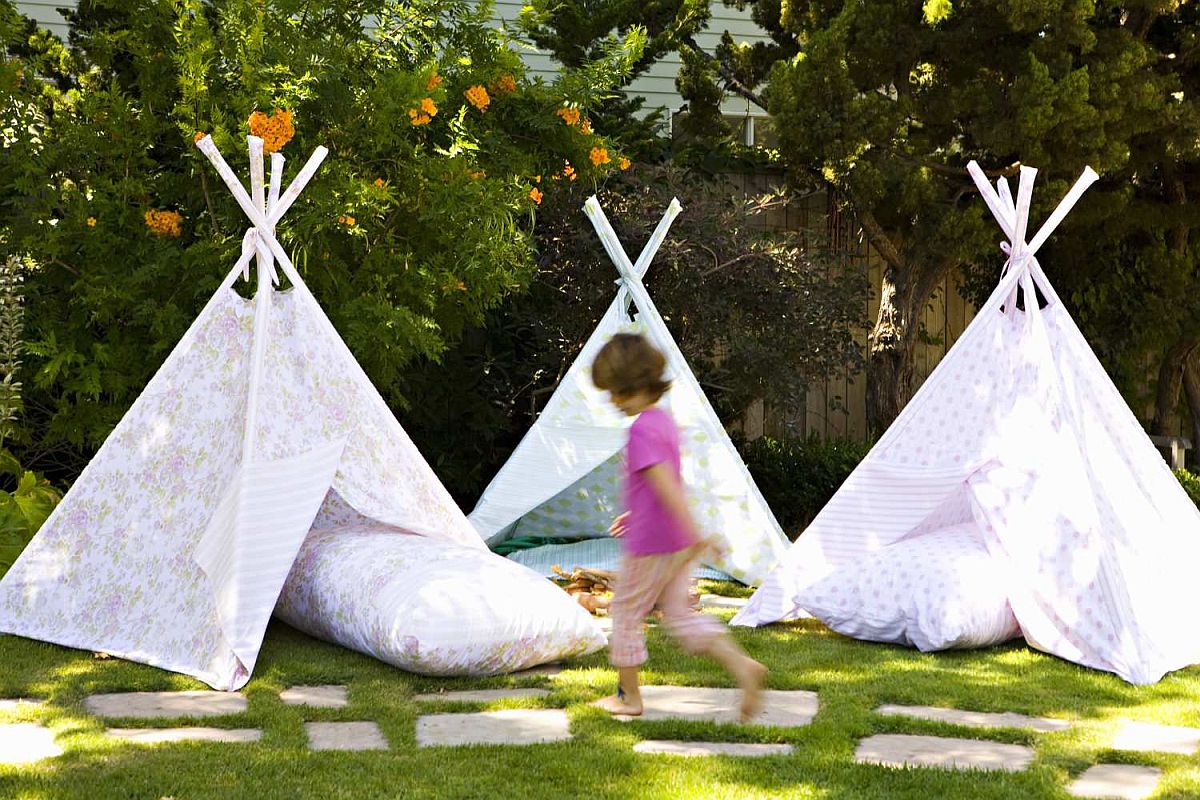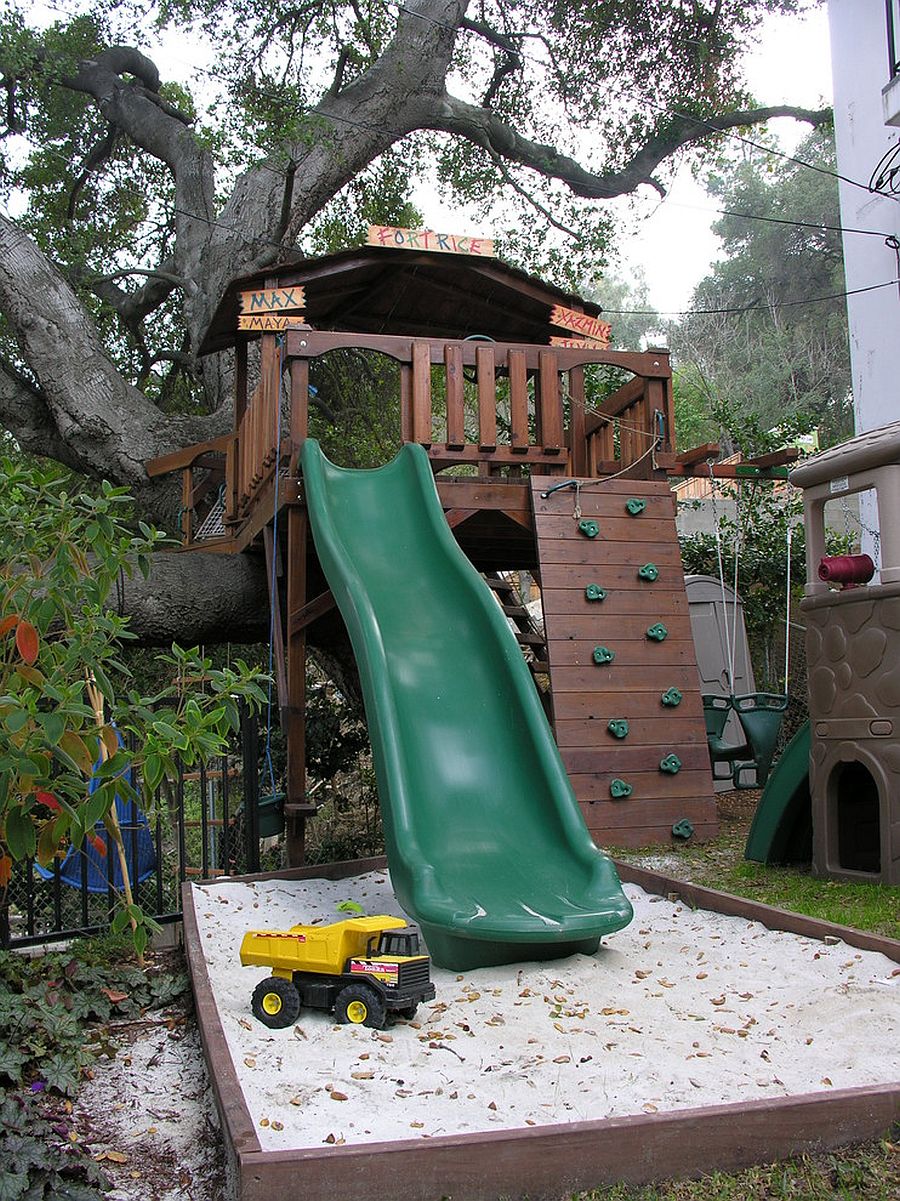 Storage Options for all those Toys
Custom built-in benches under the pergola or shade are a must-have for a yard with kids. These benches not only offer an additional seating option but also help you with cleaning the yard after playtime as you easily tuck away those many toys, LEGO bricks and everything else that is a part of playtime.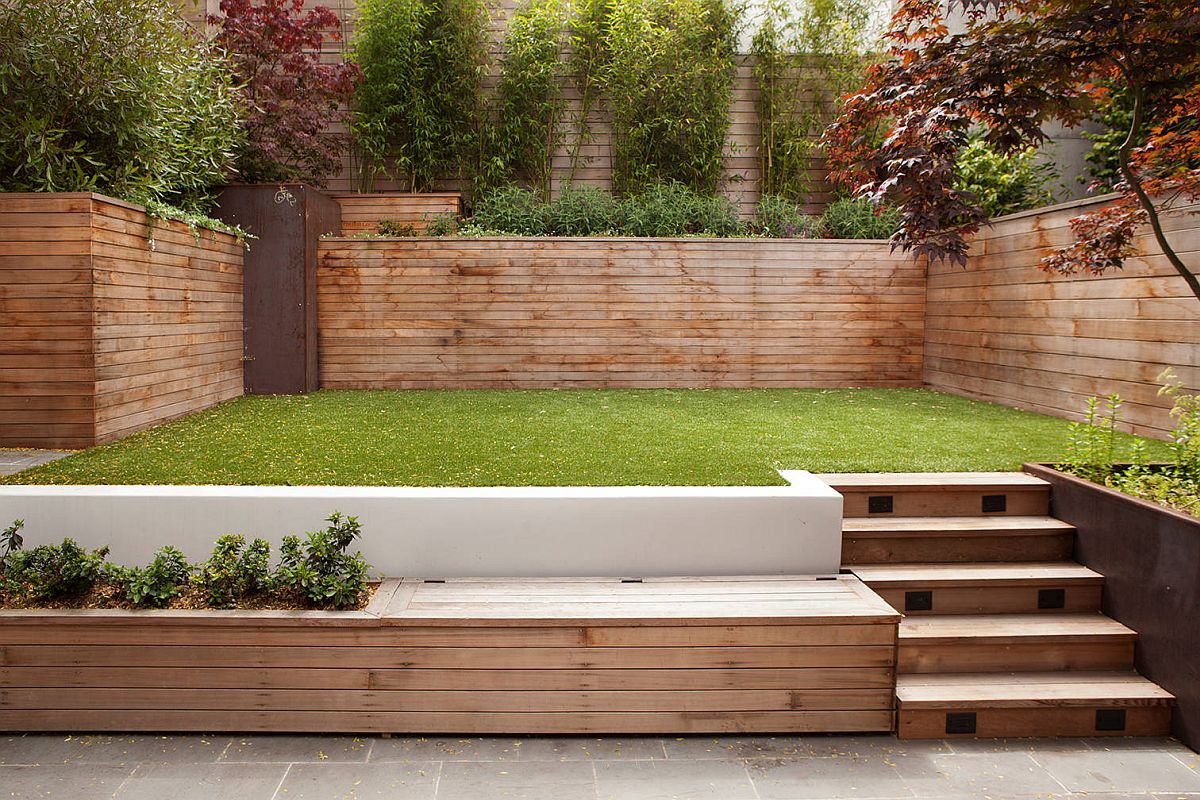 Let there be Shade!
This is an important part of the kid-friendly outdoor hangout that you just cannot ignore – you need a place where there is ample shade even on a hot summer day. Your kids are far more susceptible to heat that you and will easily catch a cold if they spend a few minutes in the rain. Make sure that the backyard has a shaded area that allows them to enjoy the outdoors no matter what the season is.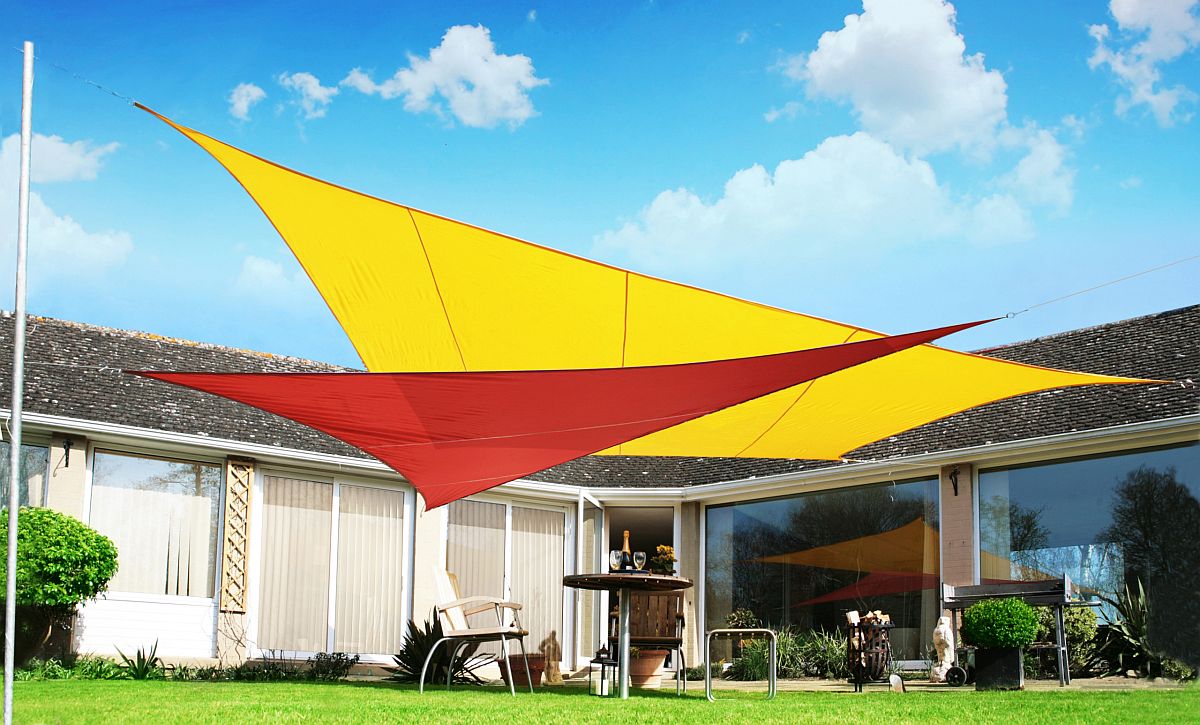 Check for Cracks, Faults and Hazards
Do not forget to periodically inspect the wooden deck for any faults that might have crept in over time. Little imperfections and cracks can lead to major injuries outdoors and since the little ones are running around most of time, you would want an even, soft surface that keeps them as safe as possible. It is also a good idea to check the safety of any water features or fireplace in the backyard every now and then to ensure that there are no accidents.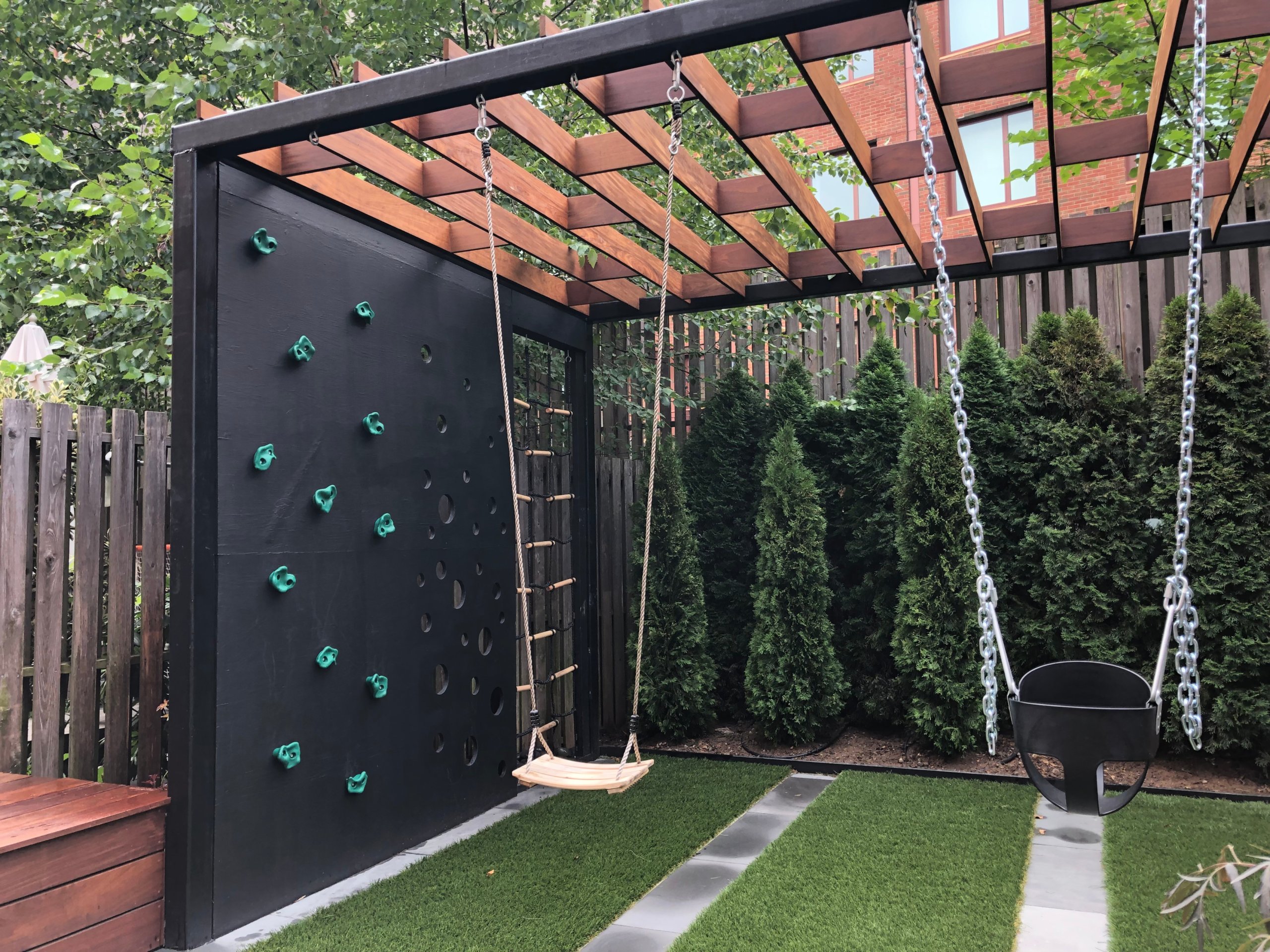 Keep an Eye on them While Relax
Even as you plan for a perfect backyard that is great for the kids in your home, do not completely ignore your own needs. A comfortable outdoor eat, few chairs and cushions that occupy a lovely vantage point on the deck or in the backyard is an absolute must. This way, you can keep an eye on them while you too enjoy a lovely evening taking in the fresh air and sipping on a drink or two.