If there is one space in our home that demands constant attention, then it is undoubtedly the kitchen. This is not because the kitchen is in need of a constant upgrade, but more because it is the heart and soul of the modern home which is increasingly adapting the open plan living. Each year brings with it a new set of kitchen trends and while some seem far too outlandish and last just a few months, others stay around to transform into features that define an entire era. Much like the bright colors and flowery patterns of 70's and 80's, the stoic presence of beige in the 90's and the overload of gray in 2000's, the last few years have seen the arrival of white and wood color scheme.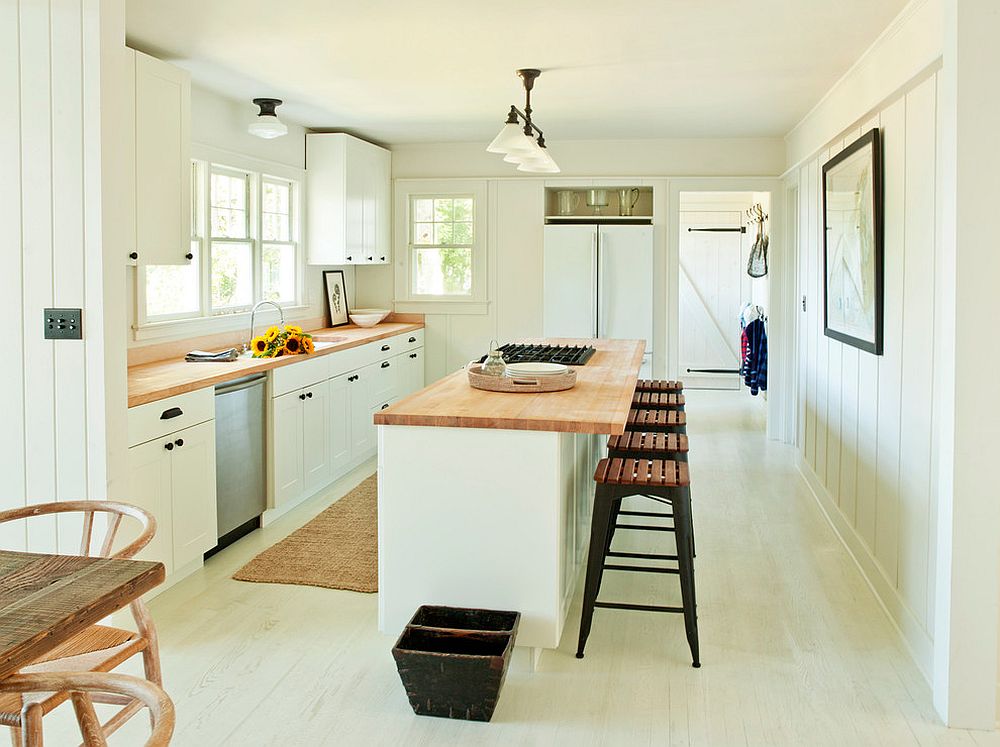 The white and wood kitchen is a showstopper in every sense of the word as it combines two very different elements and finishes to create a soothing and energizing space. White is a color that is the staple hue in modern homes while wood adds warmth and coziness that comes from its natural presence. Both of them combine to bring together worlds that are entirely different and yet the fusion is just tantalizing! Smart, functional and gorgeous, this is a look at the 25 best wood and white kitchens around –
Versatile White and Wood
Having already shared with you the best white and wood dining rooms and bedrooms, it is already clear that this is a color scheme that adapts to a variety of styles with ease. From Scandinavian and contemporary styles with an innate sense of minimalism to farmhouse and Mediterranean styles that demand more from the woodsy part of the palette; you can find a white and wood kitchen in pretty much every possible style. Some might veer more towards white than wood while others could overload on the latter. Even with the use of white, industrial and traditional kitchens can utilize whitewashed brick walls and subway tiles while more sophisticated contemporary kitchens can be clad in surfaces like Corian.
RELATED: Rediscover the Past: 11 Cozy Kitchens Inspired by the Shabby Chic Trend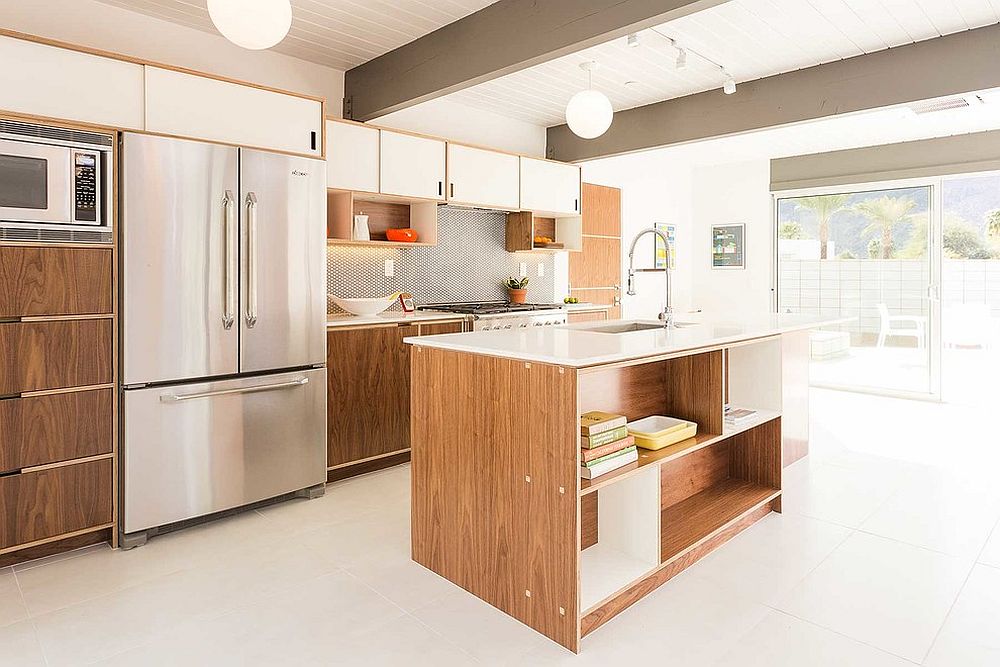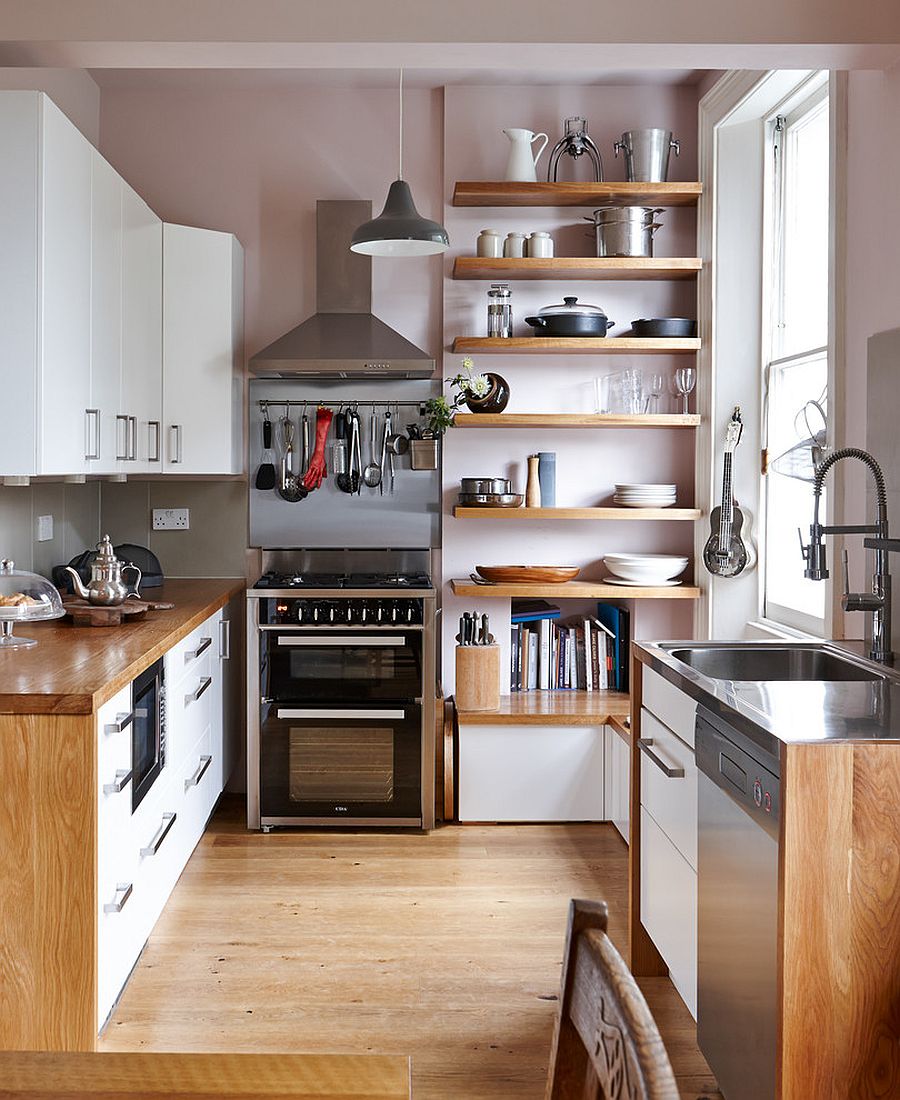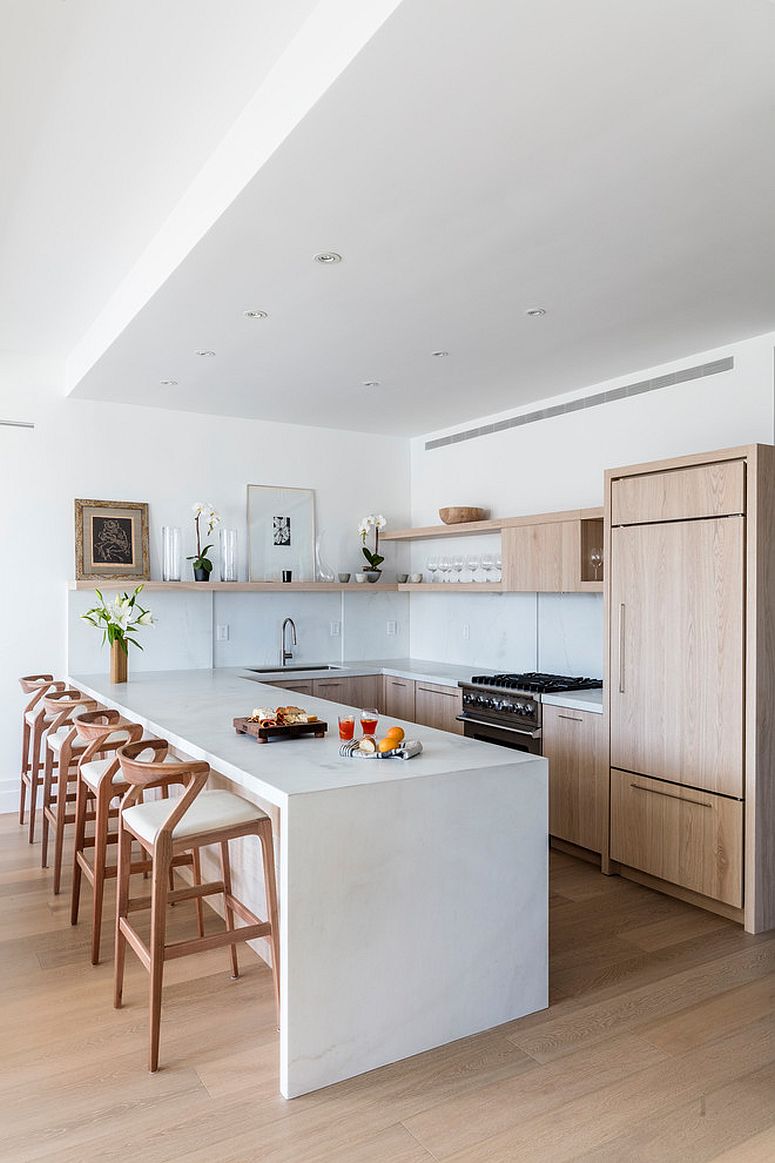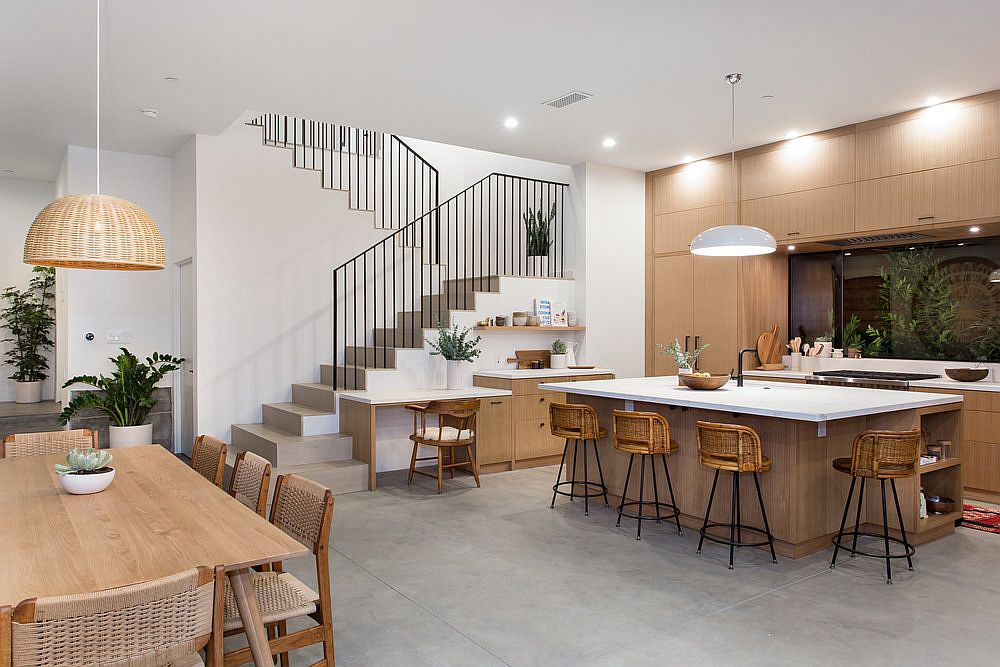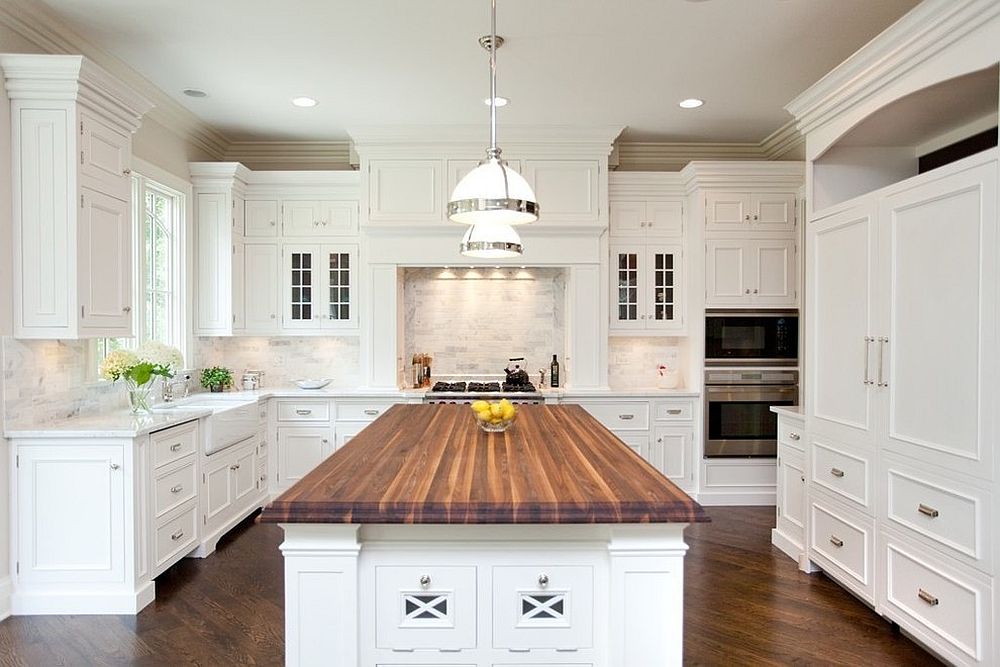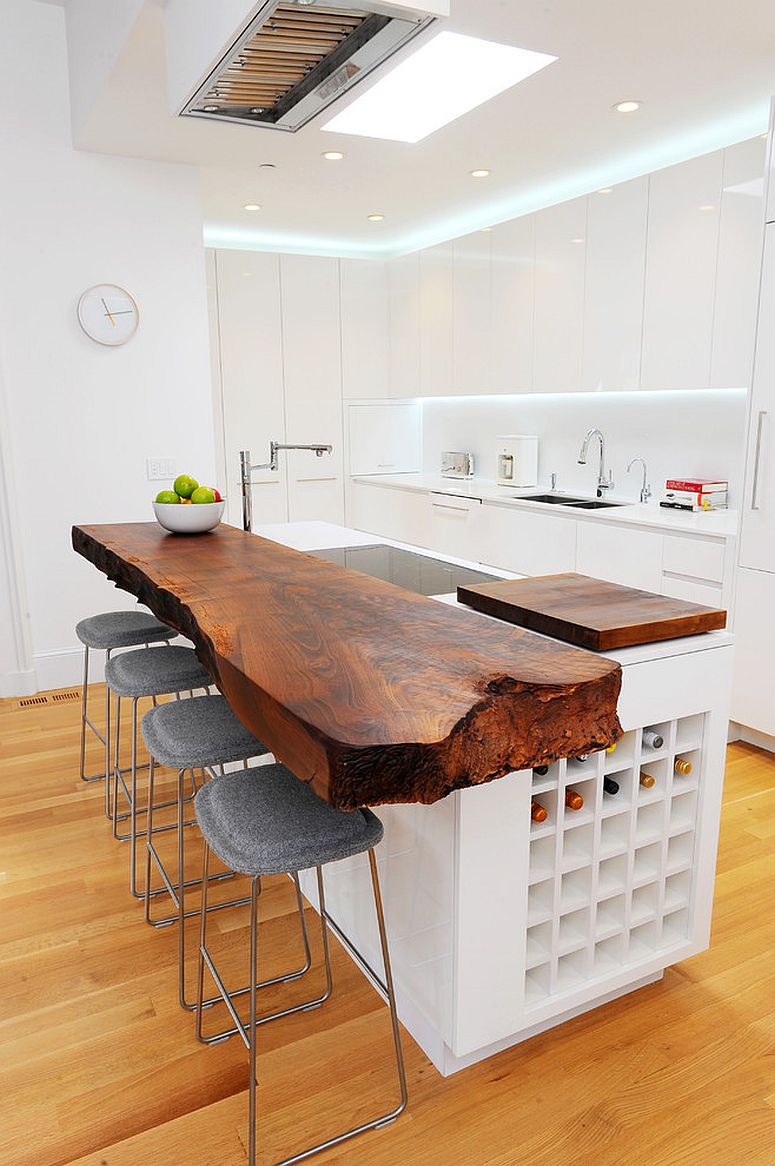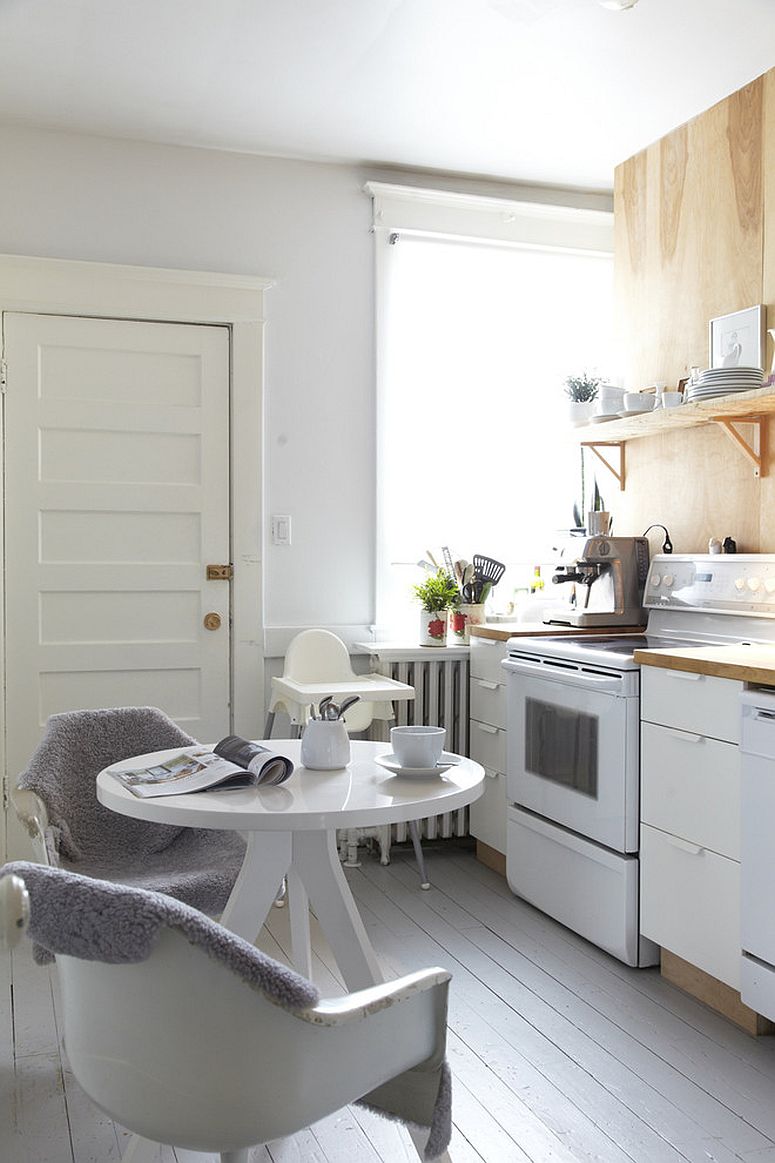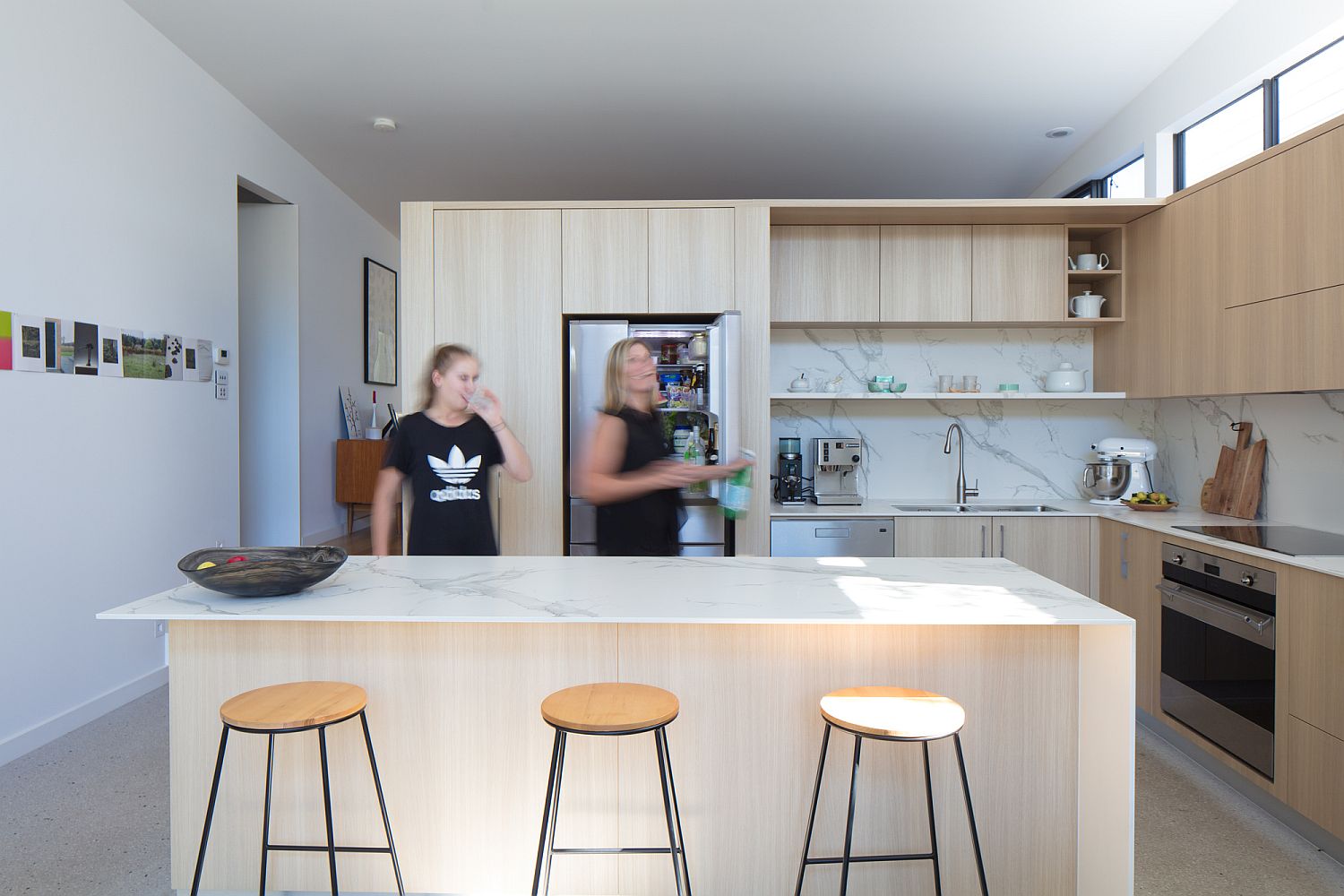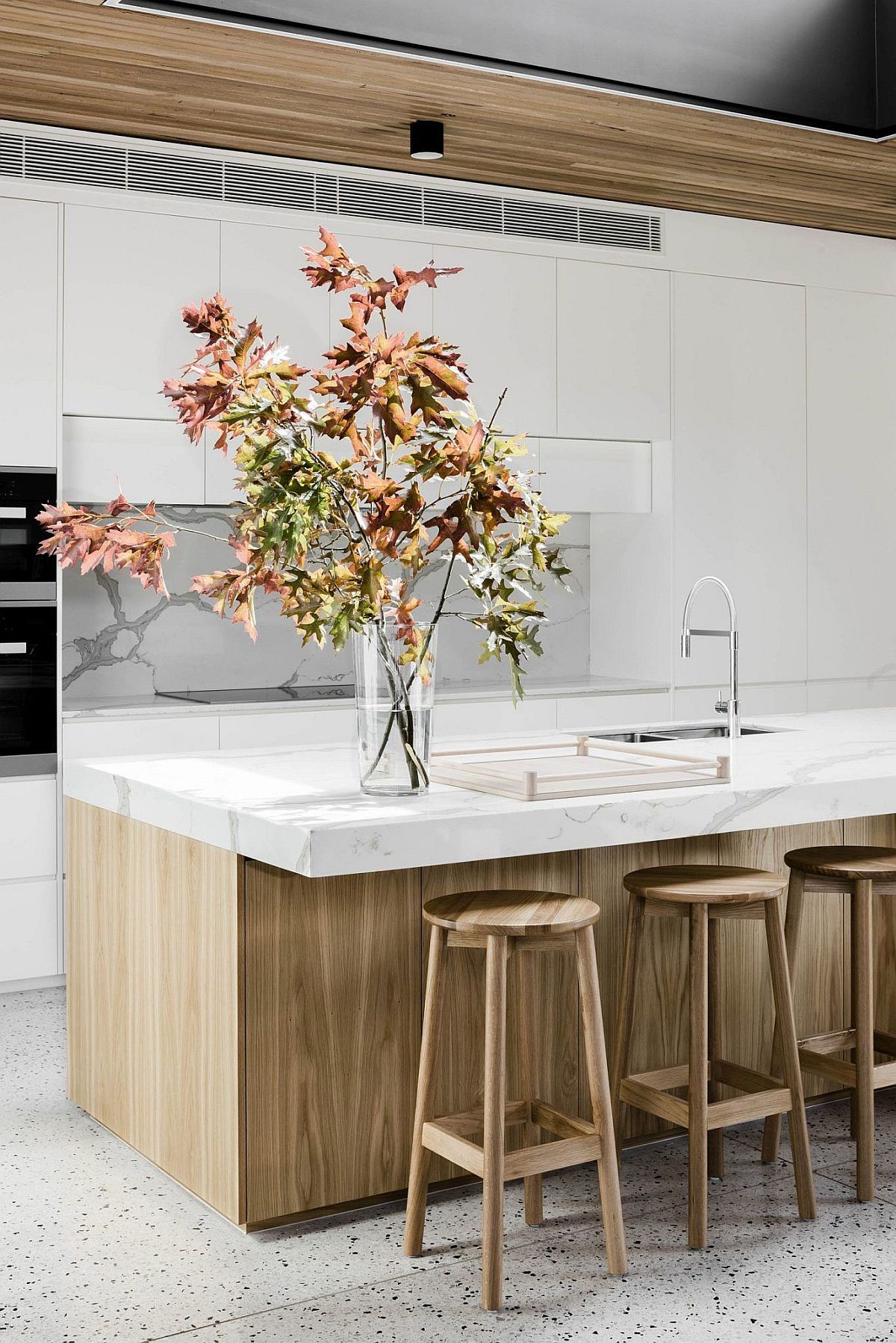 Utilizing Floor and Ceiling
We always tend to rue the fact that both the ceiling and the floor are constantly underutilized from an aesthetic standpoint in our homes. But with the white and wood kitchen, this need not be the case at all. Wooden ceiling beams with aging, textured beauty instantly highlight the kitchen ceiling and add an entirely new dimension to the space. Matching wooden floors and kitchen cabinets make the setting even more special. Instead of the plain white kitchen roof, a more woodsy option this winter can revamp your kitchen while making it more snug scenery.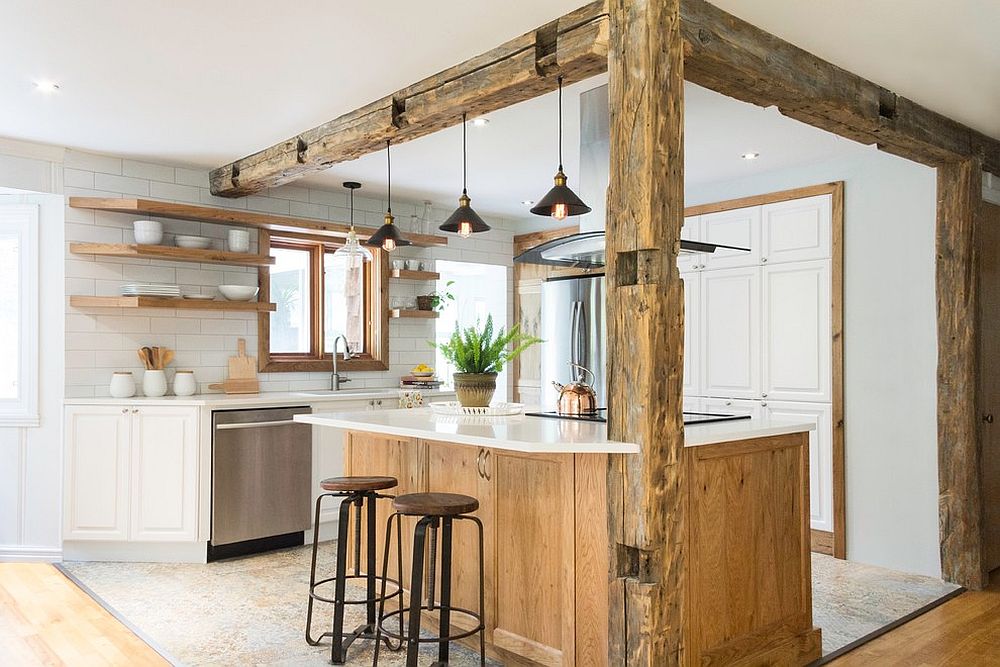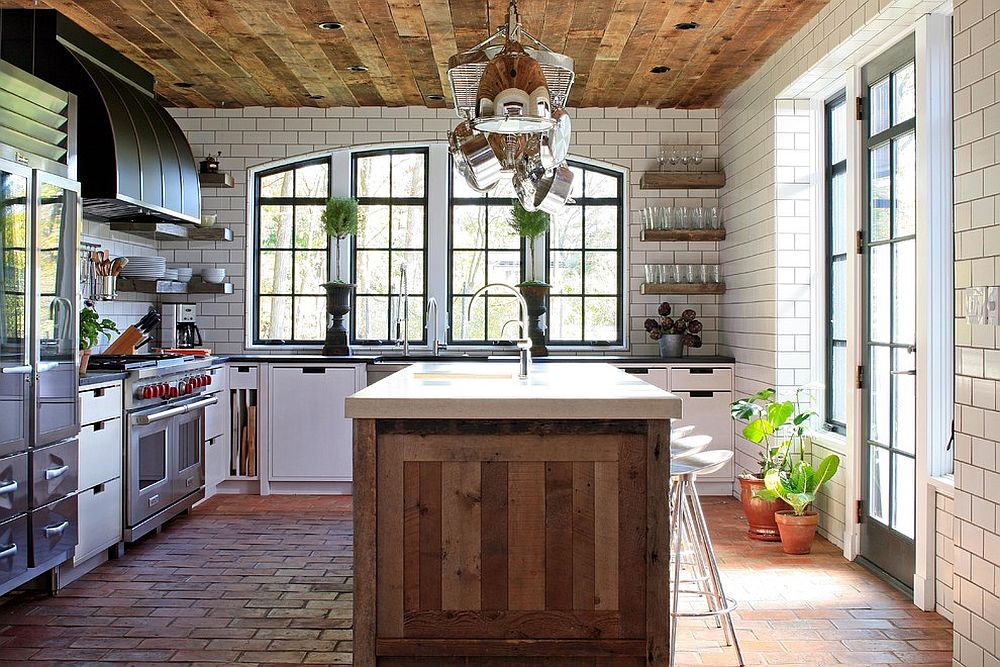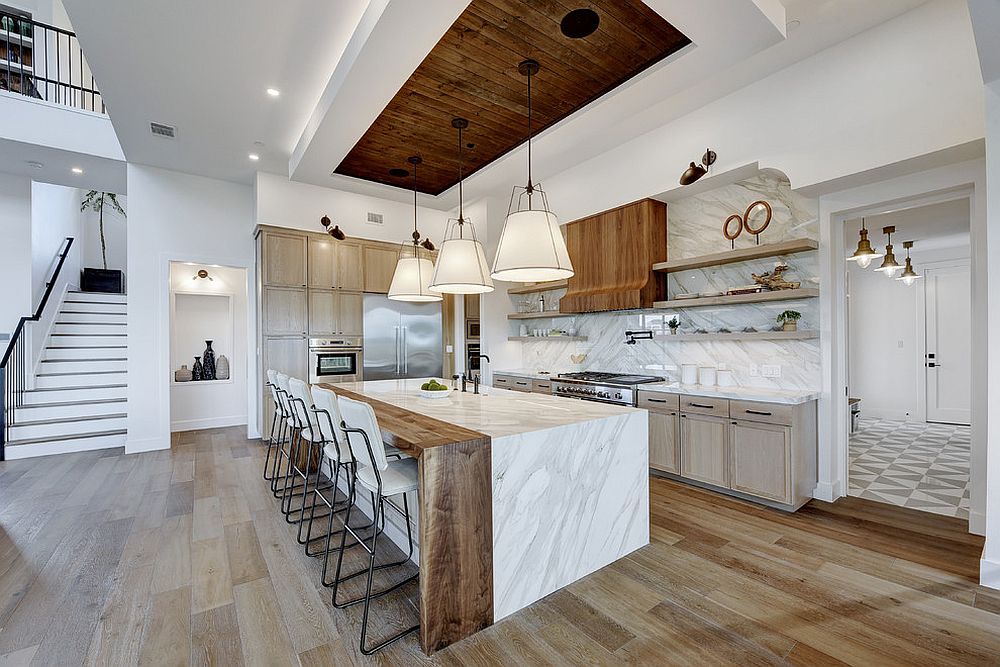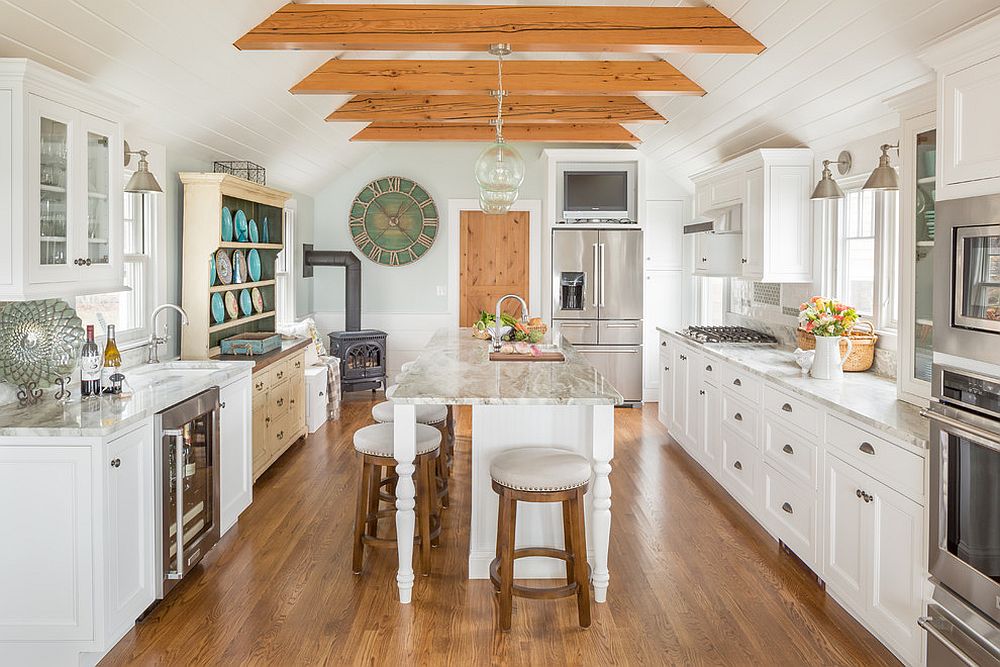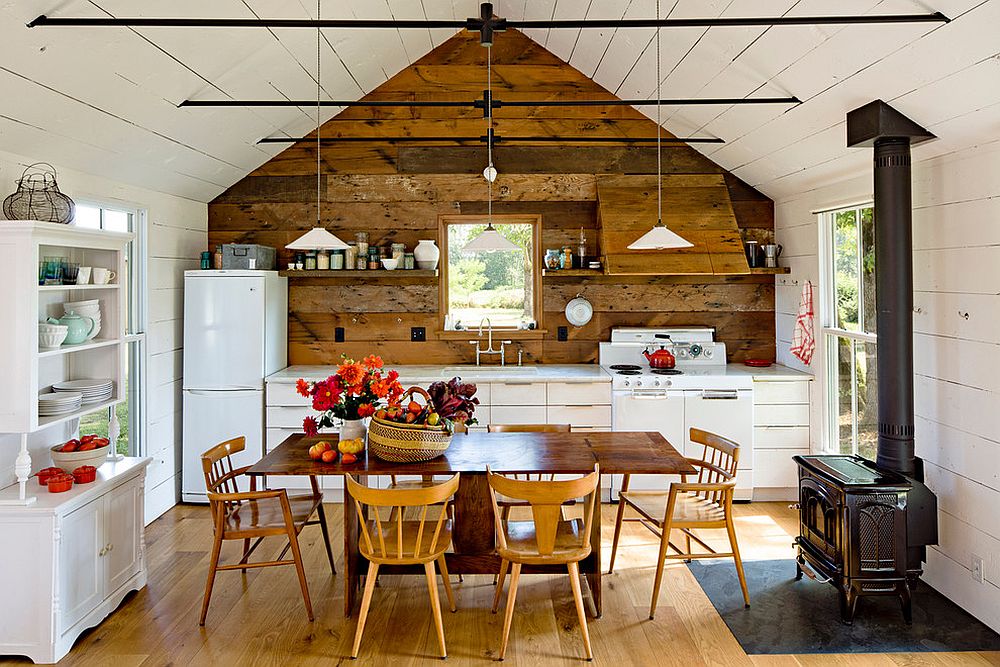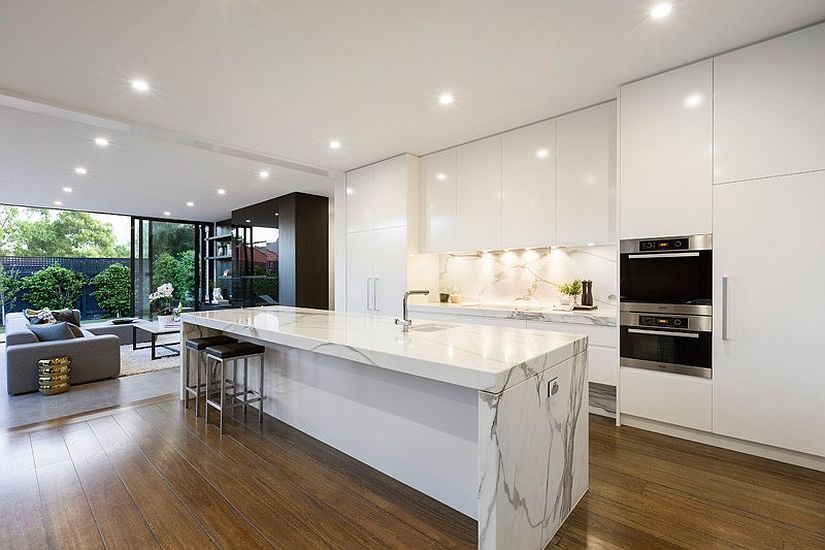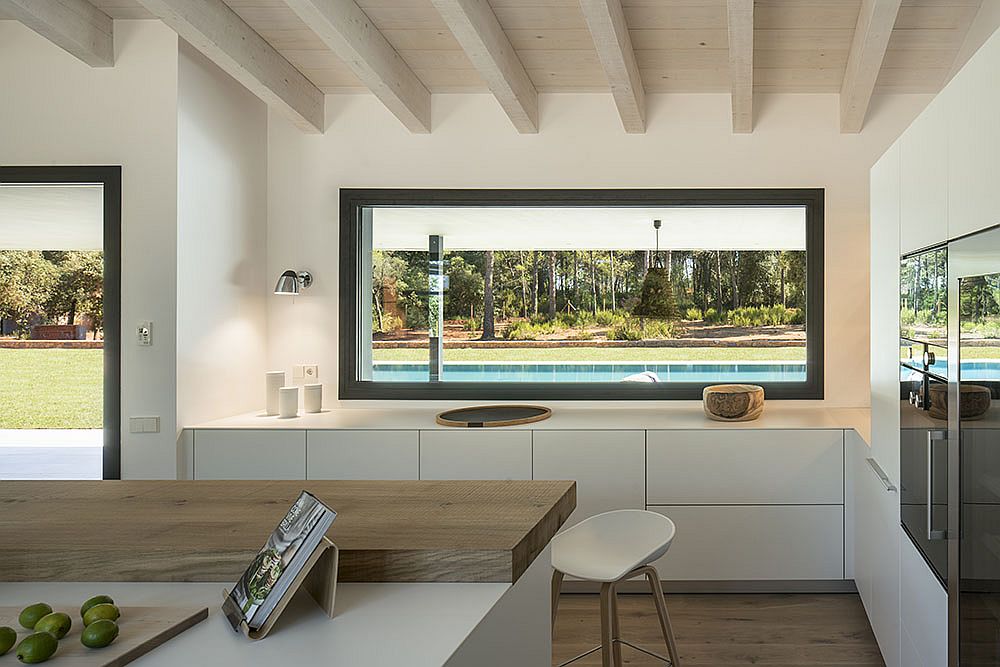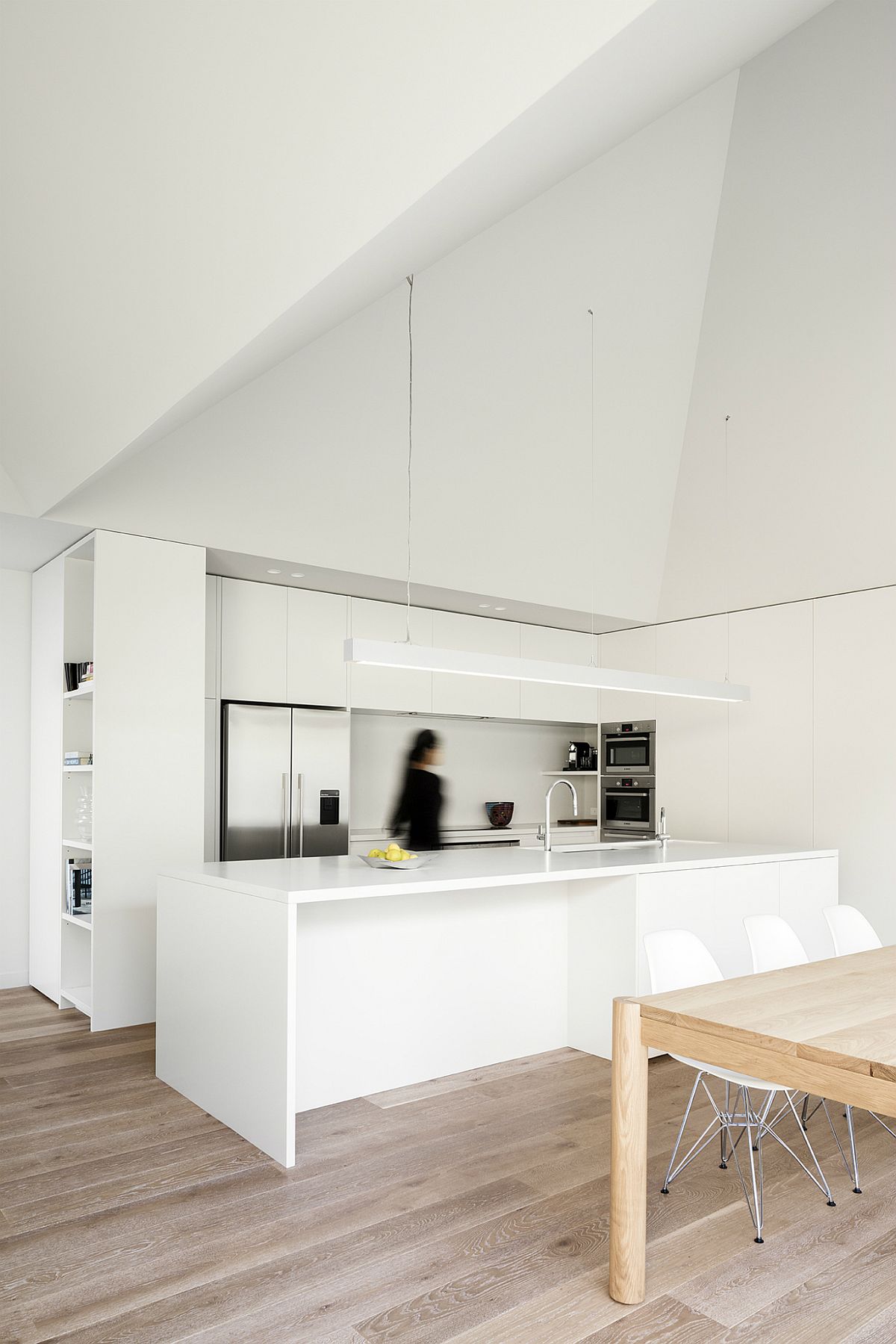 Pastels, Pinch of Color and More
White and wood kitchen does not necessarily mean you have to keep out even the tiniest bit of color that falls outside this color scheme. In fact, a bright piece of wall art in the kitchen full of vibrant colors is just what you need here as it enlivens the entire space while accentuating the beauty of the color palette itself. It creates a simple and smart focal point that can be switched out with ease. Pastel colors that blend in with white and even a dash of black for the kitchen window frames gives each kitchen an identity of its own.
RELATED: Single-Wall Kitchens: Space-Saving Designs with Functional Charm