One of the hardest things about embracing the latest trends is the constant worry about them being fleeting fads that will burn a hole in your pocket while leaving you with a home that is at times garish or even boring. But it is safe to say that the chevron pattern is definitely not one of those. Having made a comeback more than 3 years ago, it is still going strong and is only gaining popularity with each passing season. With homeowners embracing bold accents and graphic patterns gleefully, chevron stripes are here to stay! And today we take a look at how you can use them to snazz up and style kids' bedrooms without going overboard.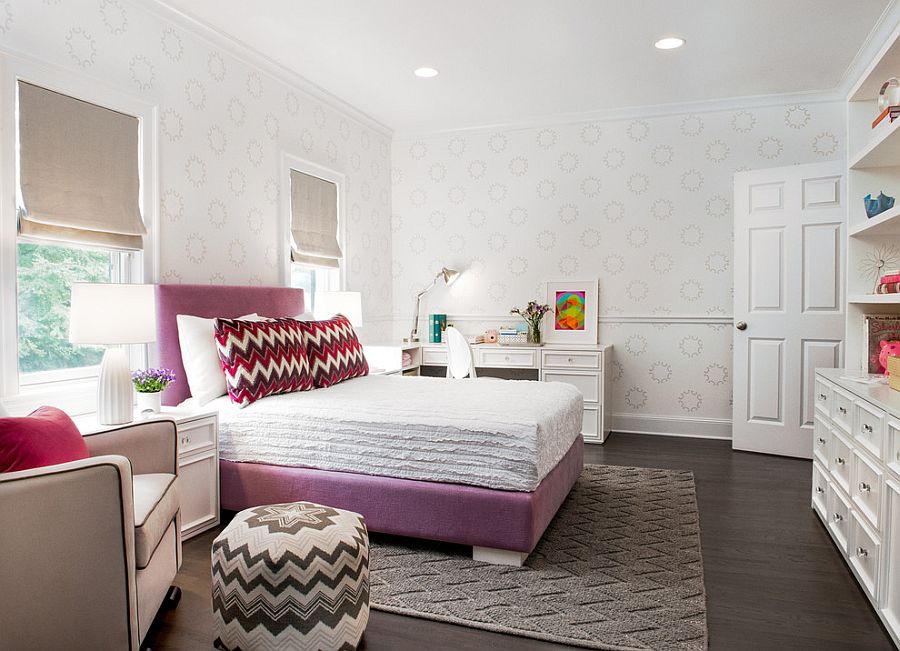 Chevron patterns combine the dreamy charm of wavy patterns with the refined elegance of clean, contemporary lines, offering the very best of both worlds. This probably is one of the biggest reasons why they are such a huge hit and fit in with kids' rooms of almost any style. Sometimes inconspicuous and strikingly smart on other occasions, here are 25 kids' bedrooms that tell you how to use the chevron pattern with sizzle –
Elegant Teen Bedrooms
One of the hardest rooms to design is a bedroom for teens, as they are just starting to grow out of their childhood. Not only do you have to deal with dramatically changed tastes that often seem like a complete shock to parents, but you also have to work in the costs that come attached with the makeover. A good idea is obviously to start off with a kids' bedroom that is inherently neutral and grows with the needs of your child, but a teen bedroom with chevron patterns is easy to conjure up and create as well.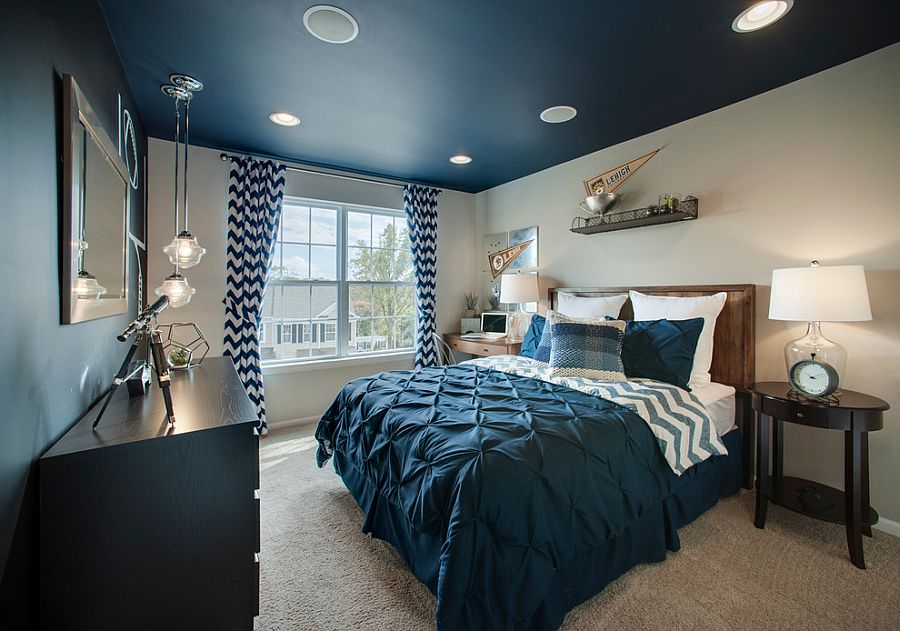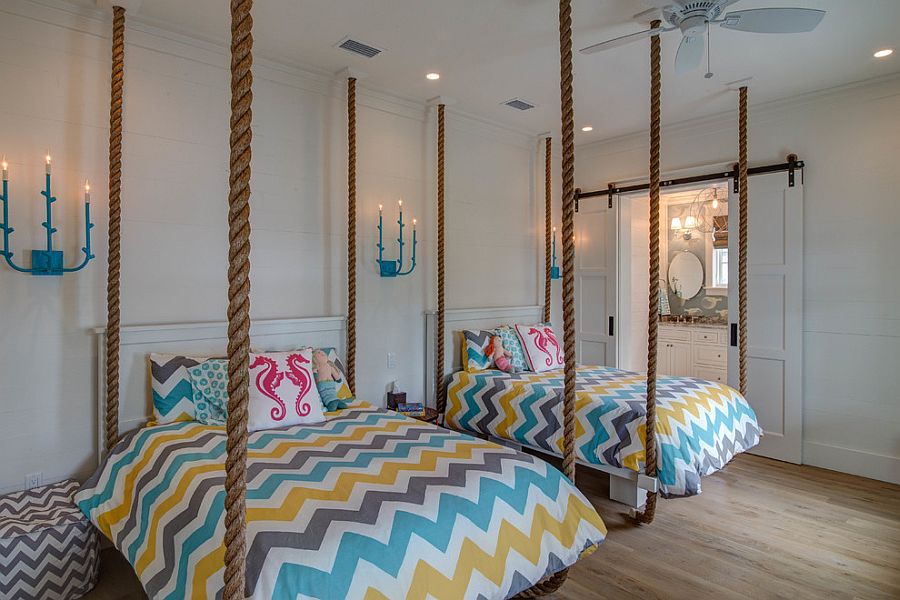 It is often bedding, throw pillows or a rug that brings the pattern here, as most of these spaces aim for an urbane, trendy ambiance with a healthy dose of color and pattern. Do not shy away completely from the idea of a chevron pattern accent wall, though, as one of those in neutral hues can still feel perfectly at home in a teen bedroom.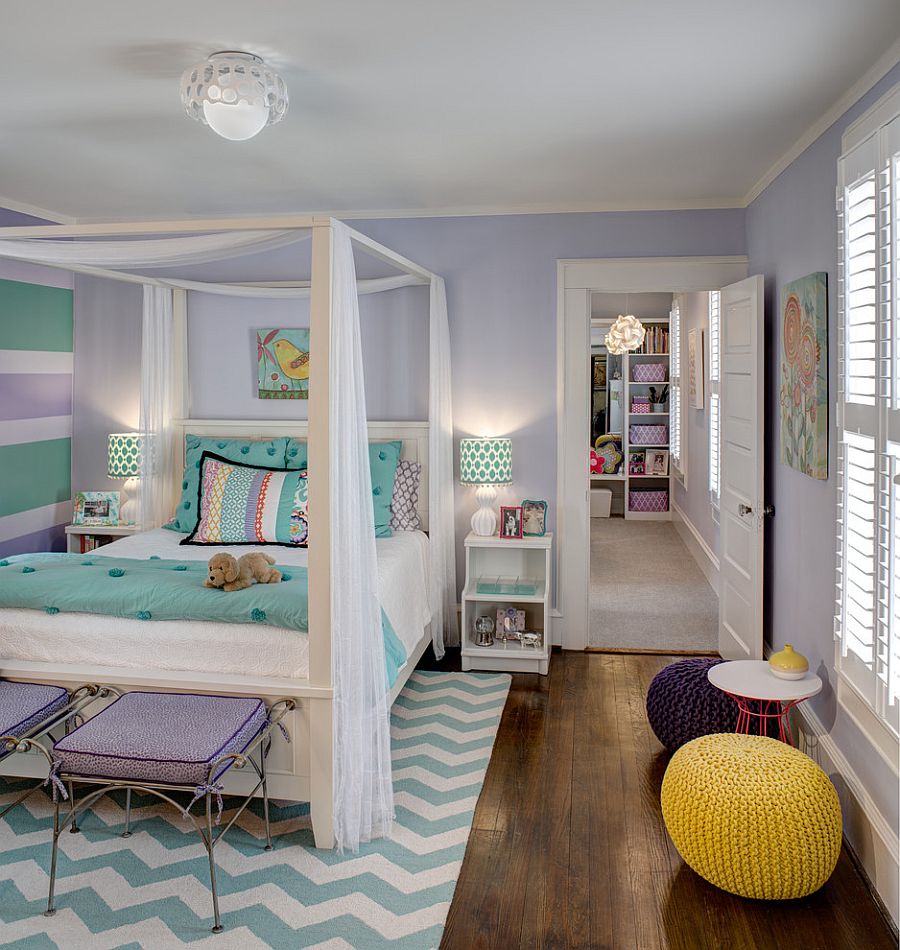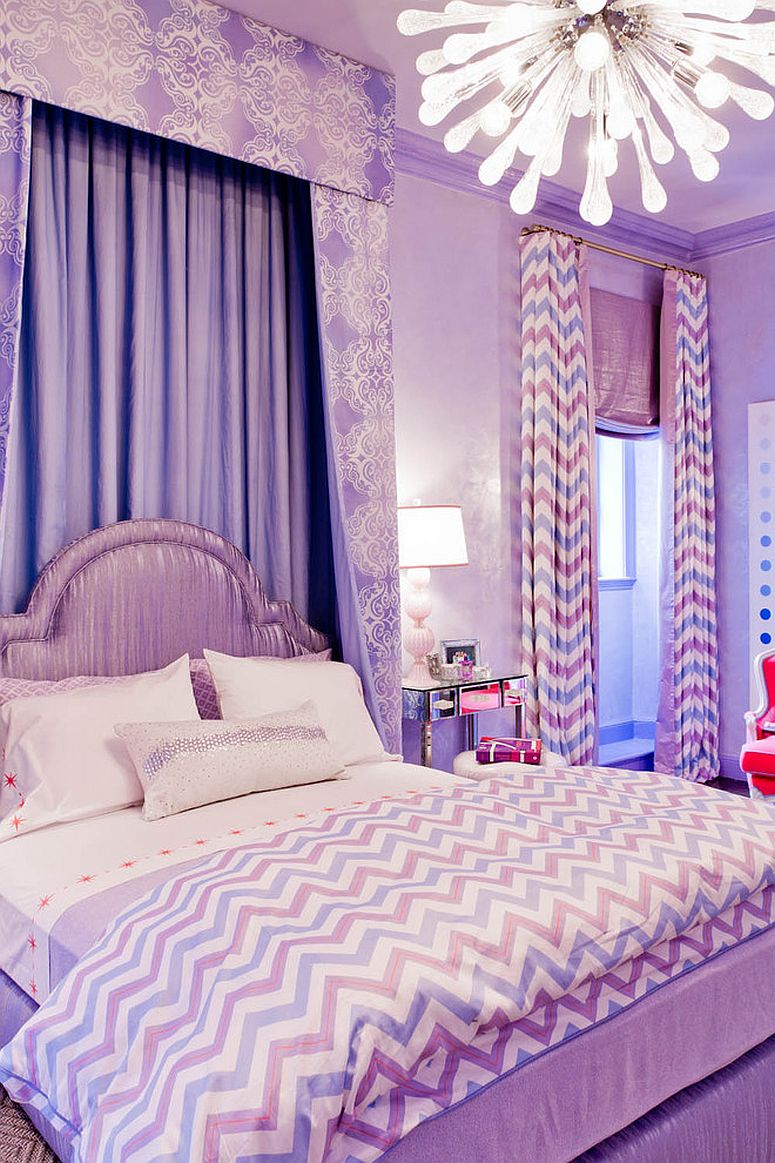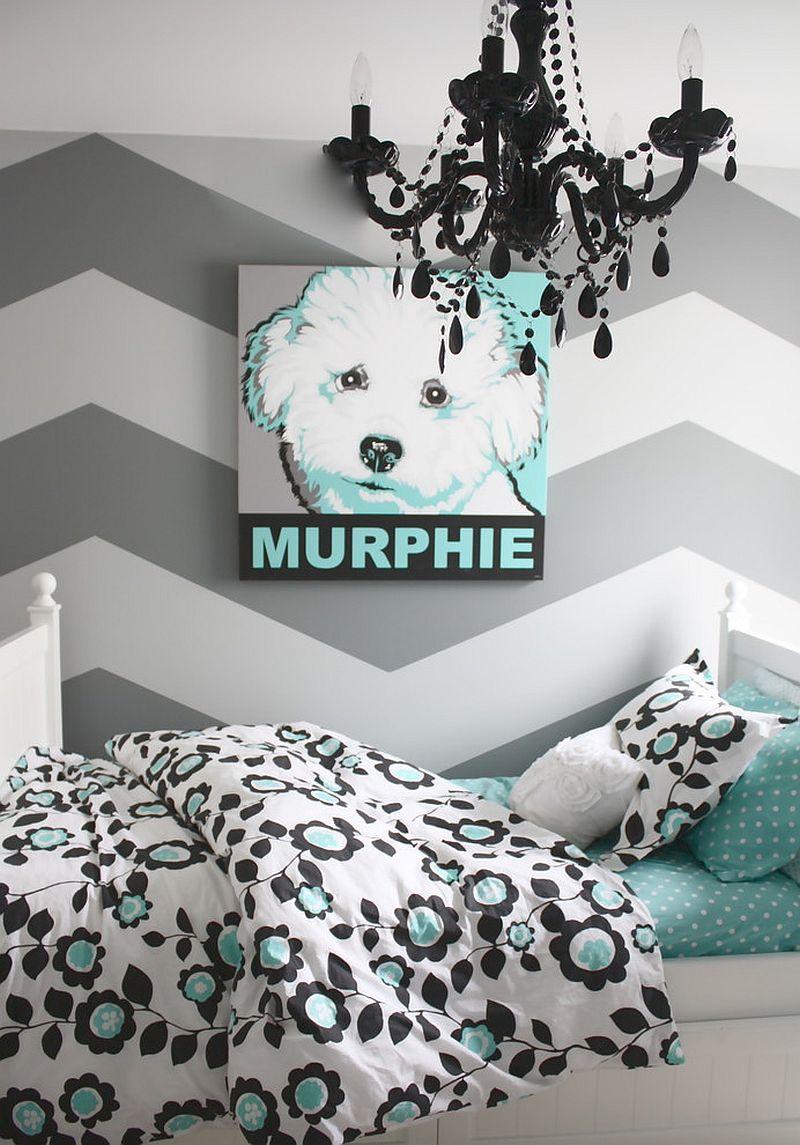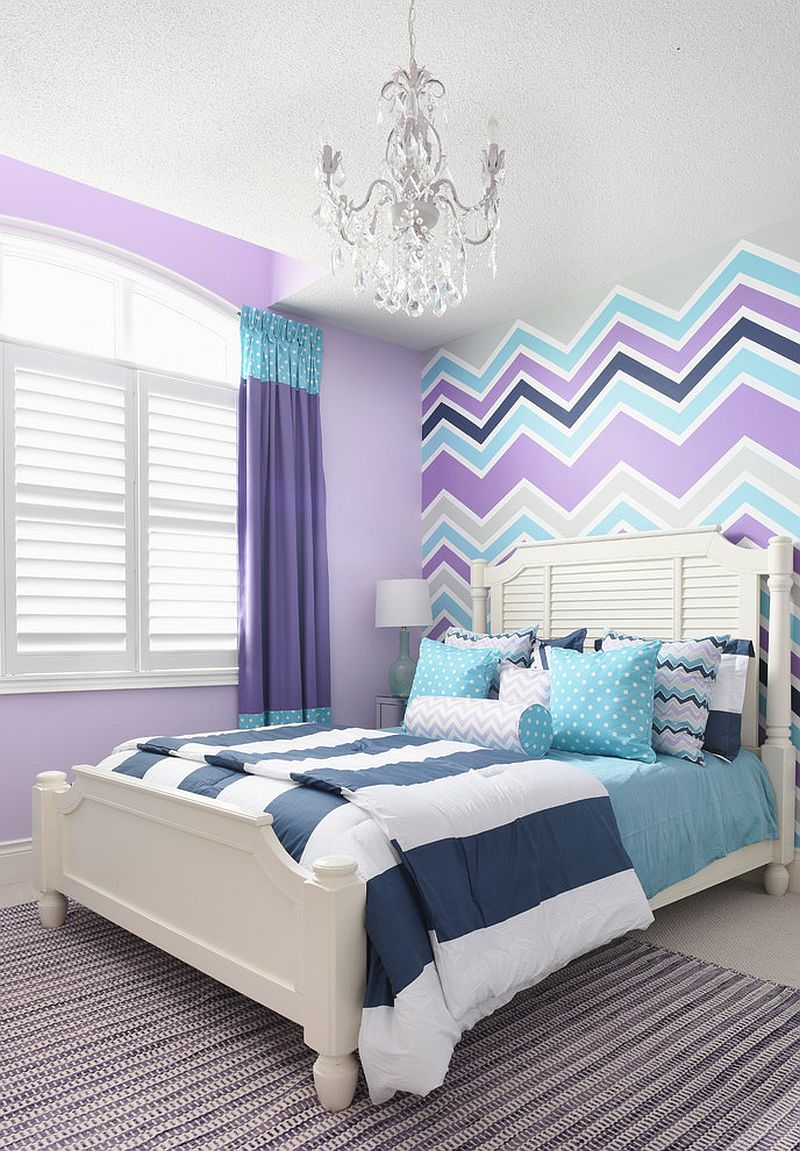 A Dash of Femininity
The girls' bedroom and chevron stripes might feel like concepts at odds with one another, but in reality they gel surprisingly well. Often, it is a pattern in pink, shades of violet, turquoise or a neutral hue that holds sway here. Combining one pattern with another is increasingly becoming a popular option in contemporary kids' spaces, and you can do the same here by using chevron bedding, a rug or drapes with a wallpaper that adds a completely different motif.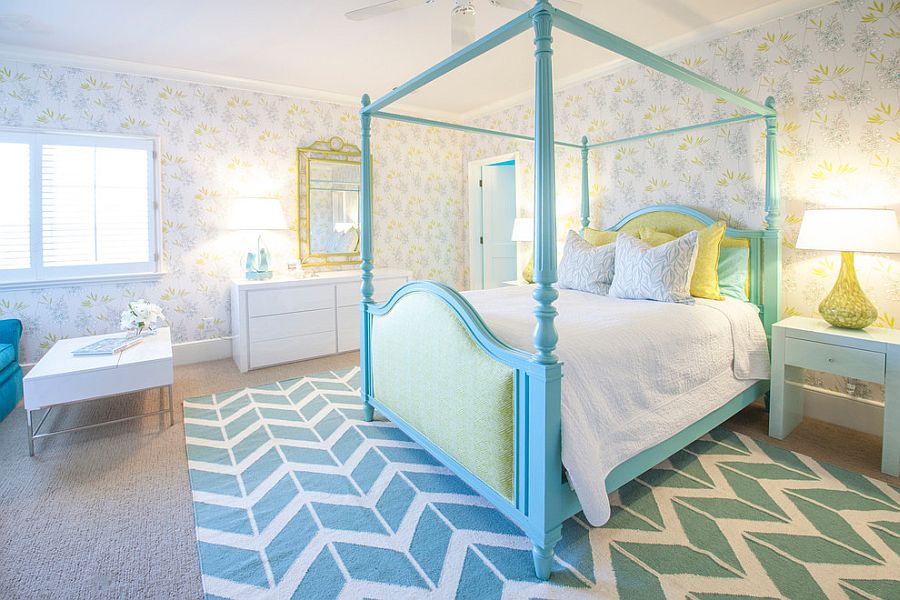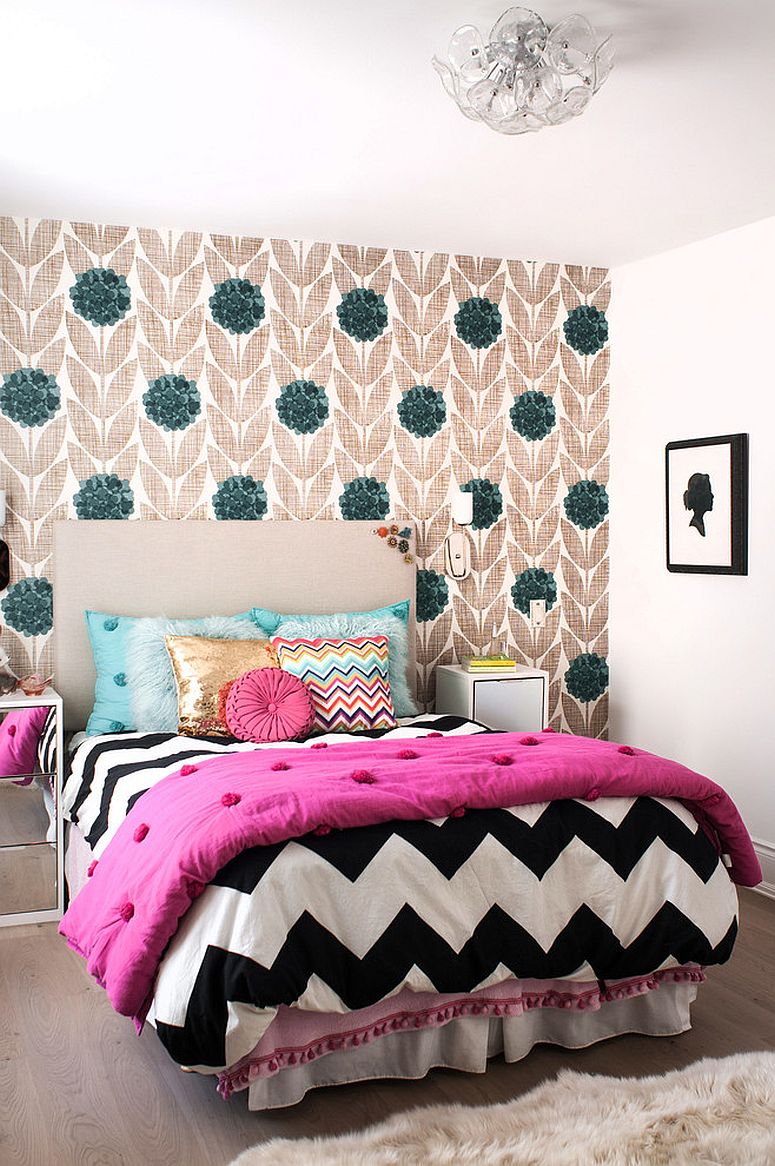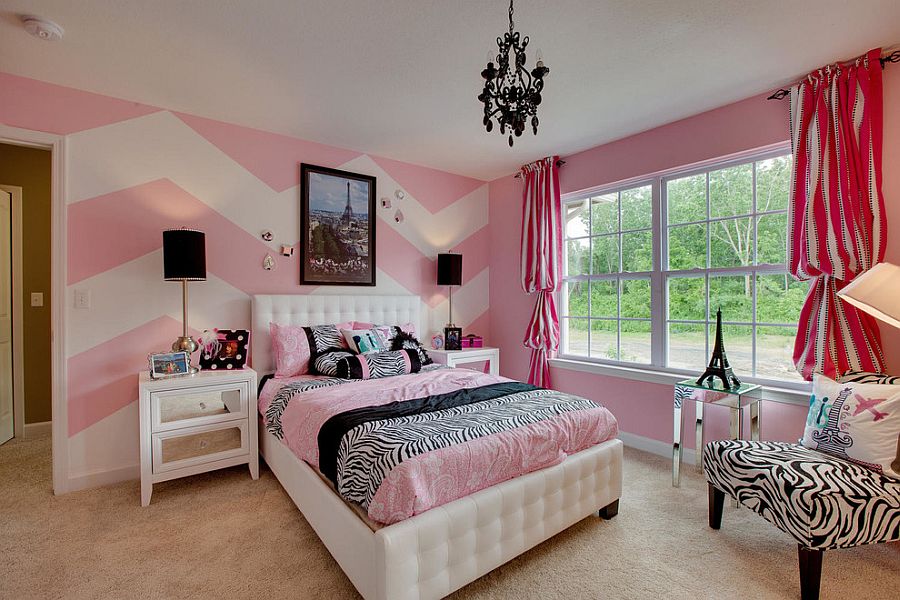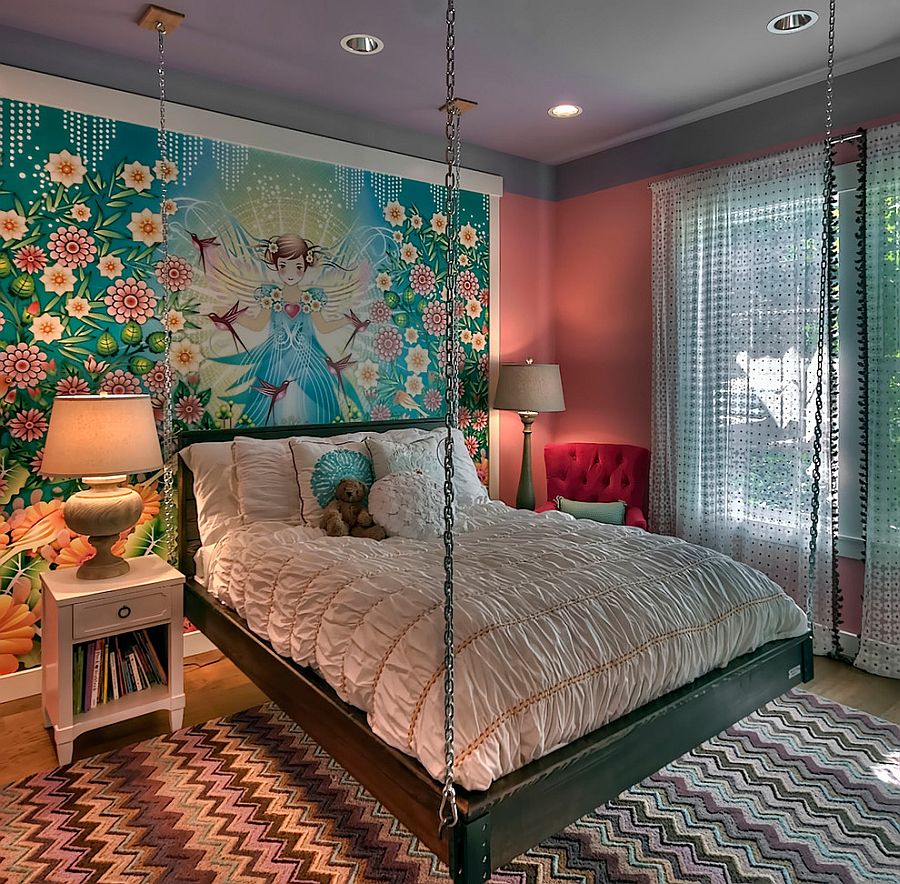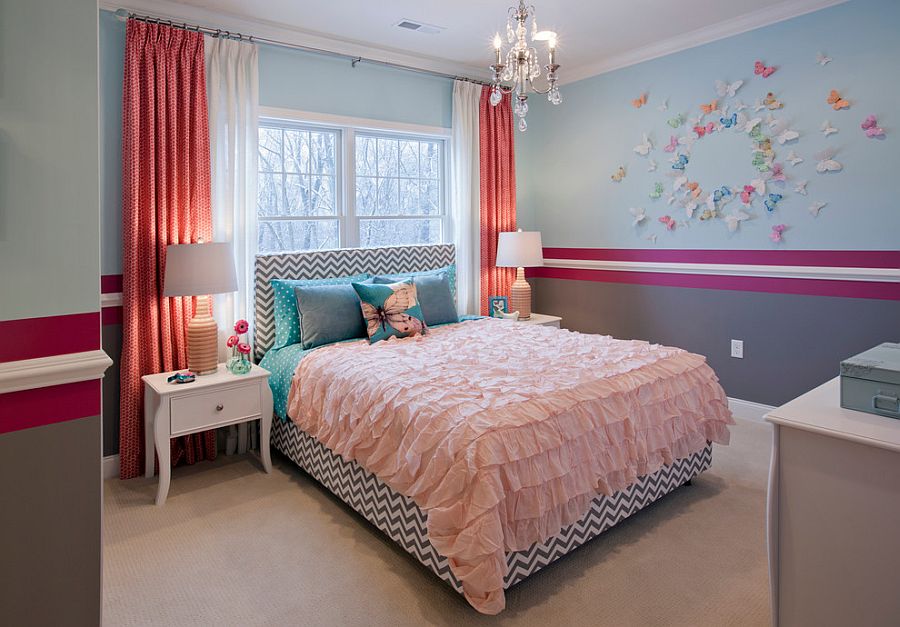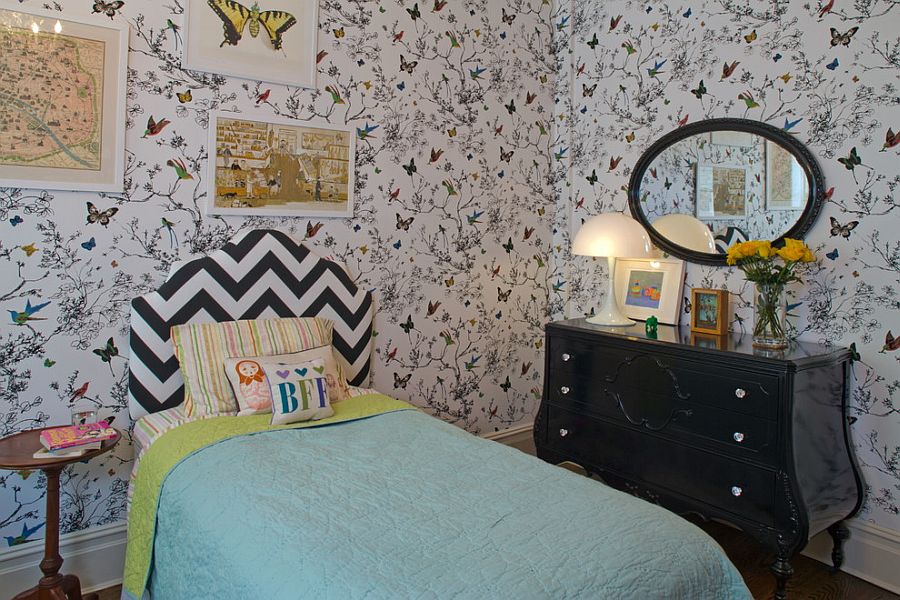 Smart Boys' Bedrooms
As you flip through the many inspirations here, you will quickly realize why chevron stripes are so popular these days. The same black and white chevron stripes that felt natural and wonderful in the girls' bedroom take over and look equally stunning in the boys' rooms as well! Of course, it is the colors that surround them, décor and other accessories that change to give the room its distinct vibe. From multi-colored chevron stripes that turn heads and add energy to the room, to those in shades of gray that blend in with a Nordic theme, the choices are undeniably infinite!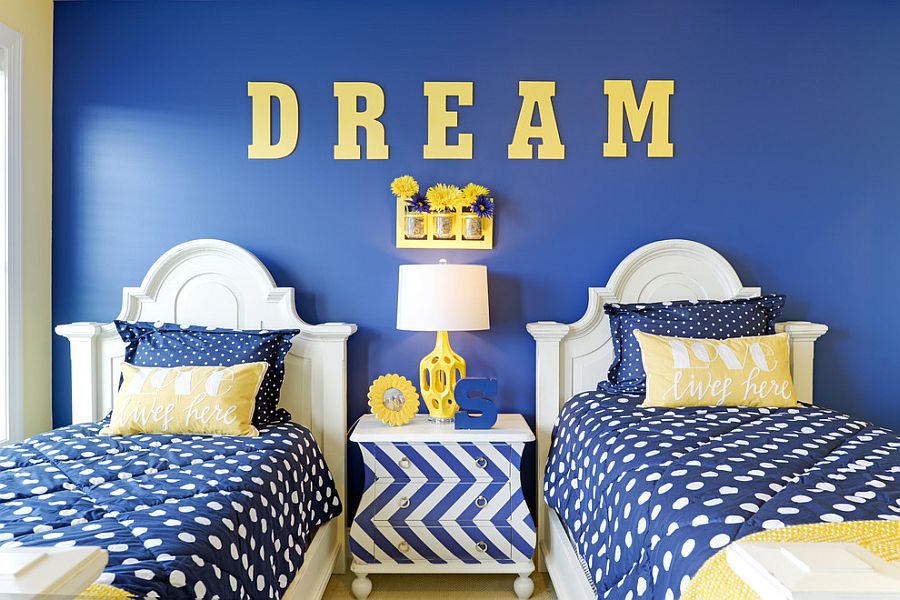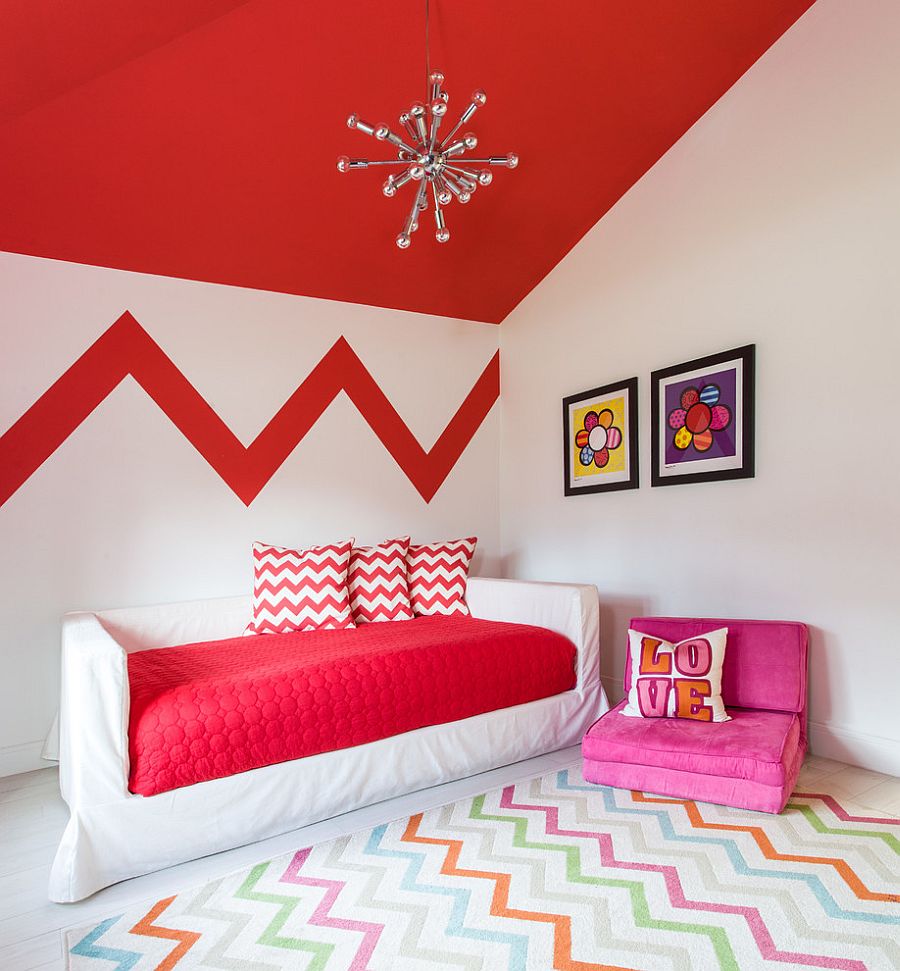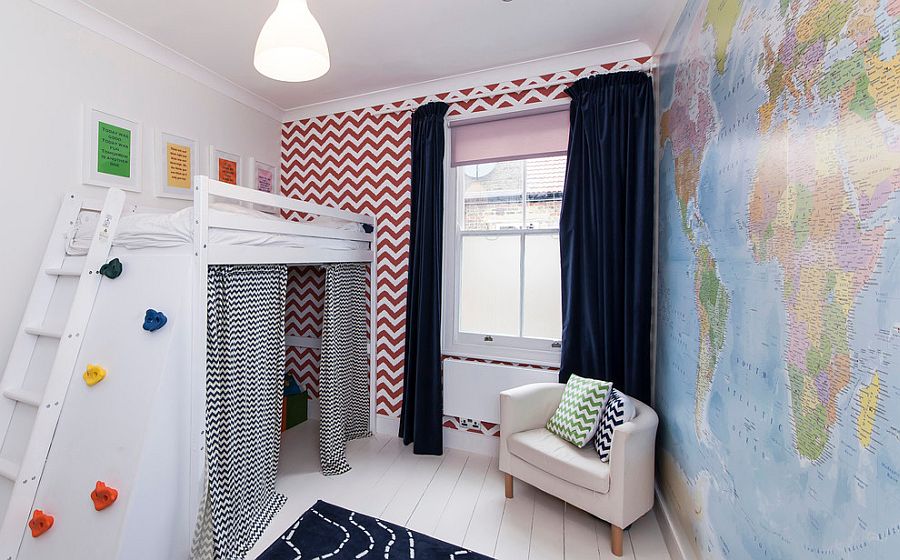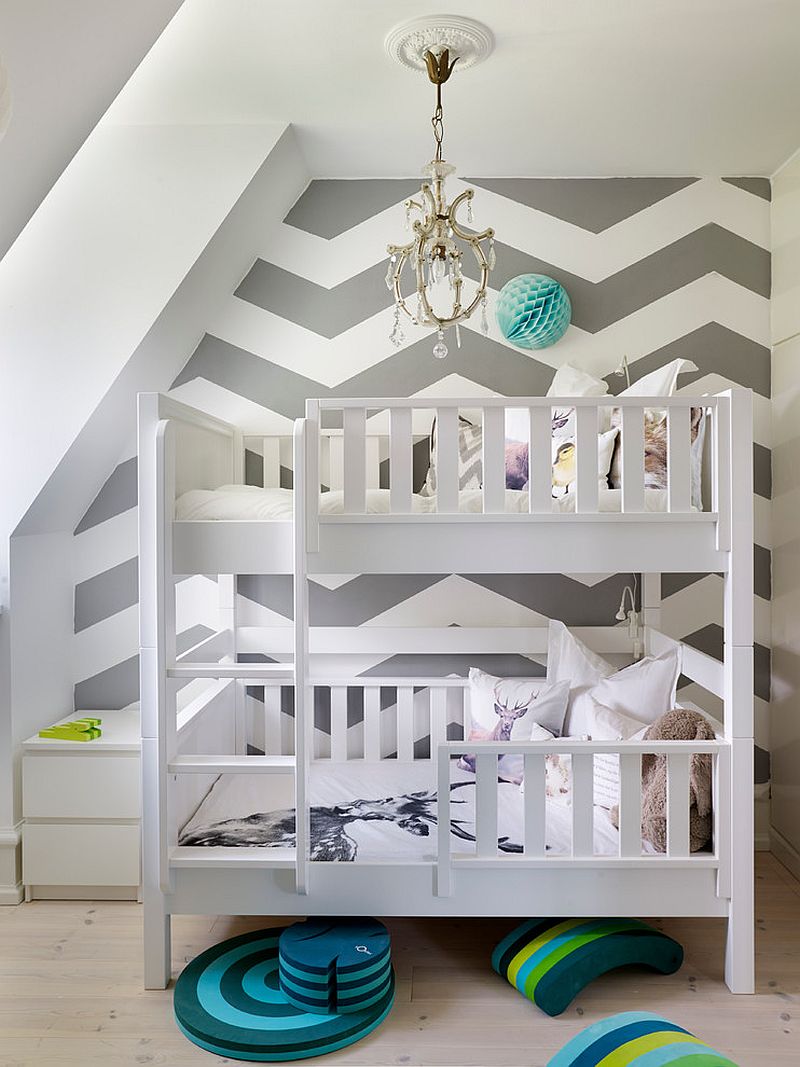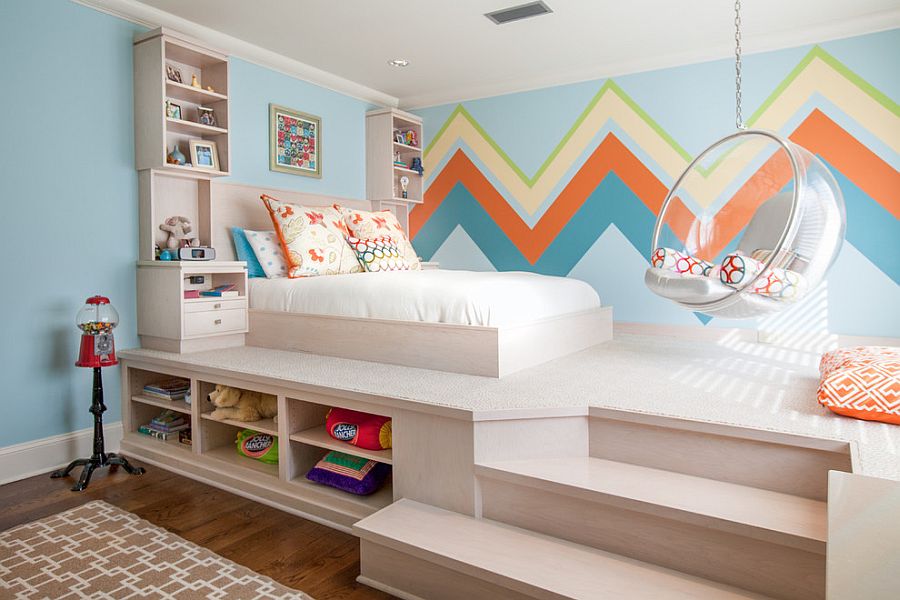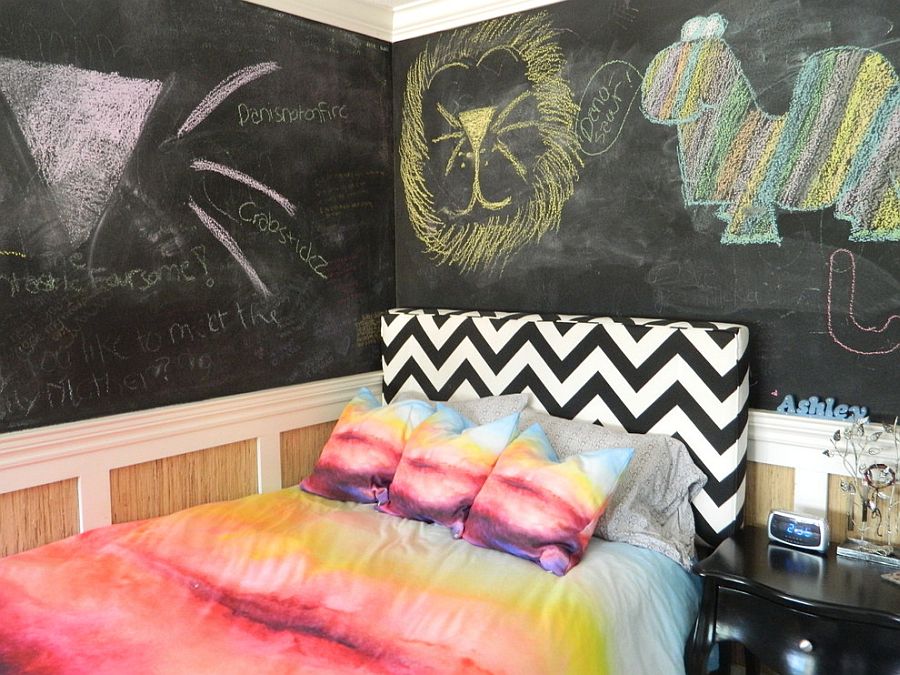 Explore Multiple Ways
While the ways in which you can add chevron stripes in other rooms is limited, you can let your imagination take flight and create exciting new delights in the kids' rooms. One of the most wonderful options that we completely adore is the chevron-patterned teepee that is both visually striking and loads of fun. Then there is the bed frame itself that can bring these zigzagging stripes to the room. From bedside tables and cool table lamps to inimitable ottomans and bedroom benches that tuck away those toys, think beyond just rugs and drapes for a truly exceptional and exquisite kids' bedroom.