The chevron pattern, or "zig-zag" look for those of you who don't gobble up home décor magazines as much as we do, has taken the design world by storm as of late. This chaotic, high energy little print – reminiscent of Charlie Brown's signature sweater – is a fun way to breathe life into an otherwise quiet and unassuming room and can be infused in a number of ways. Best of all, it's simple and easy to pull off. Here are some great ways to take part in the chevron craze —
Chevron Curtains
Chevron patterned curtains are funky, friendly and stylish all at the same time – and can make a dramatic statement. Choose black and white for a high contrast focal point or a more subdued color duo for calmer spaces – such as bedrooms and bathrooms. For a real show-stopper, hang some full length drapes. However, even standard and café-sized curtains can grasp any guest's attention.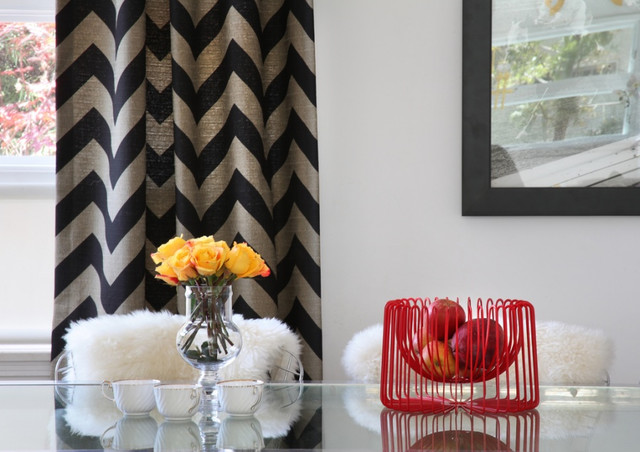 Vanessa De Vargas / Photography by Jeri Koegel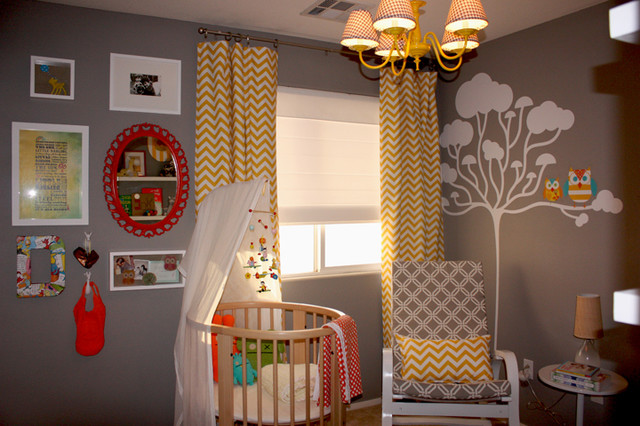 by sdominguez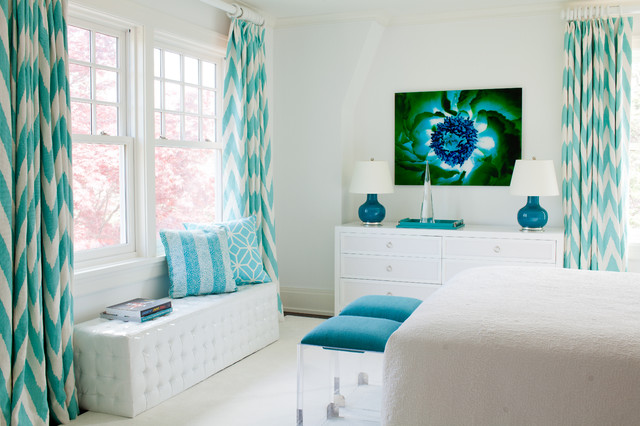 by amanda nisbet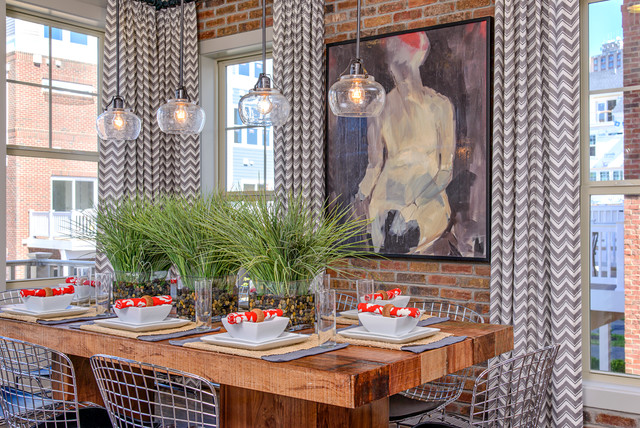 by M/I Homes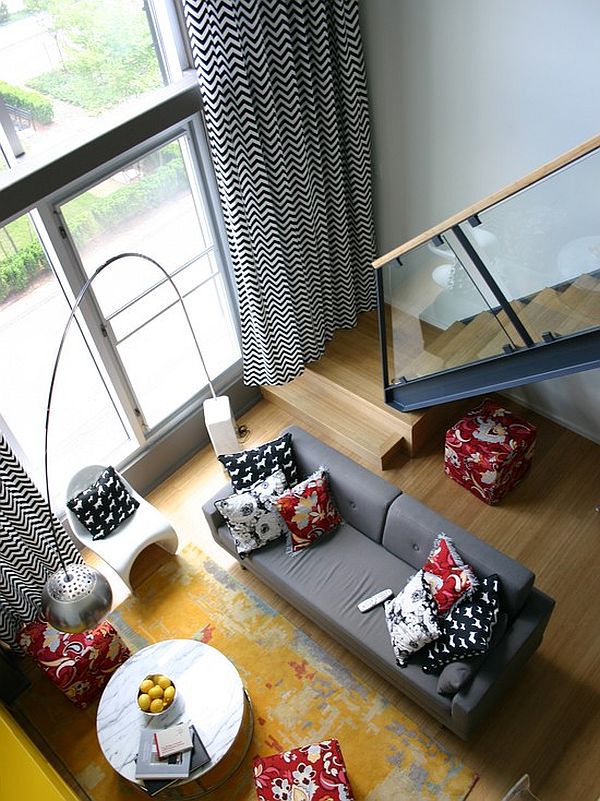 by Emily Elizabeth Interior Design
Chevron Rugs
One of the most popular ways we've seen this pattern used is in the form of floor rugs. Giant area rugs, hallway runners and bath mats are all sporting the zig-zag appearance – and can be a great addition to any room. If you're a home design amateur who can't quite settle on the best way to make an impact without overdoing the elements – using this pattern in the form of a giant living room area rug can be a great way to get started. Use the color combo in the rug to pull inspiration for other items throughout the room.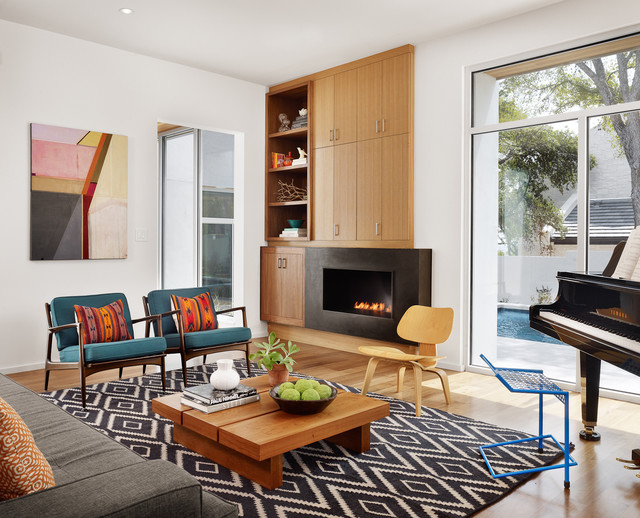 Chioco Design / Casey Dunn- Dunn Photography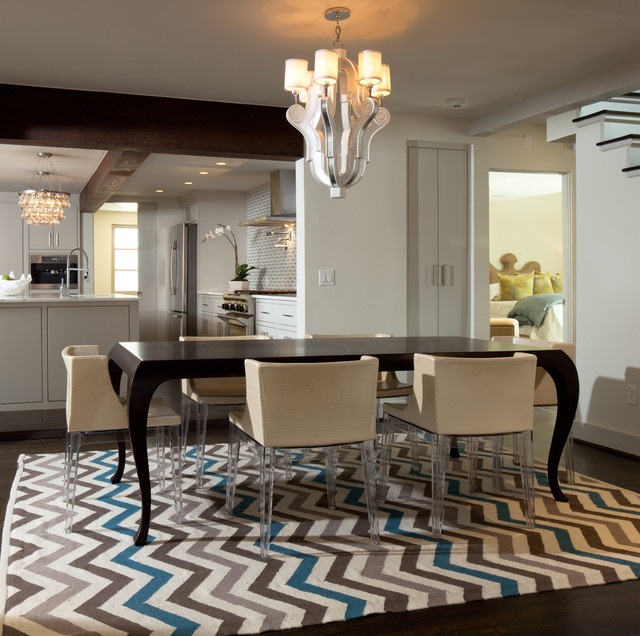 by Jennifer Welch Designs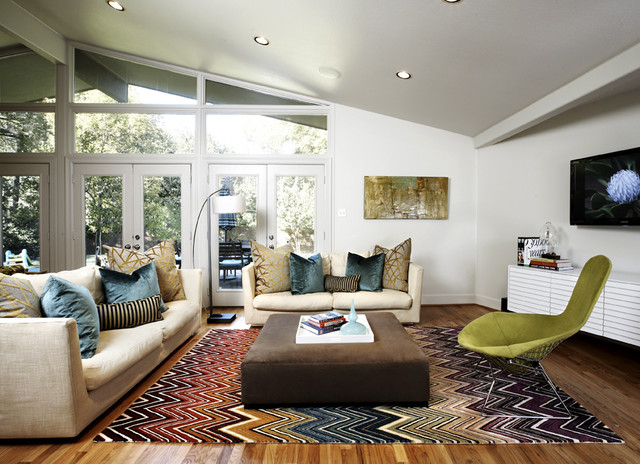 by Pulp Design Studios / Kevin Dotolo Photography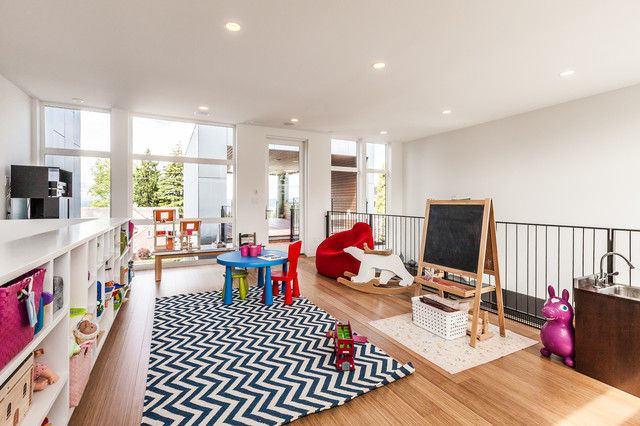 by Chris Pardo Design – Elemental Architecture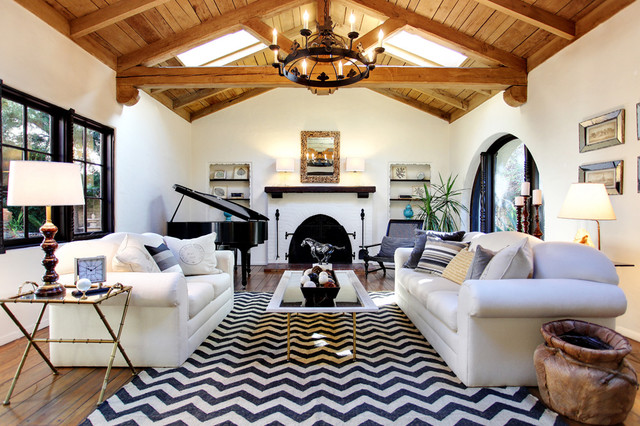 staging done by Cindi Carter / Stephanie Wiley Photography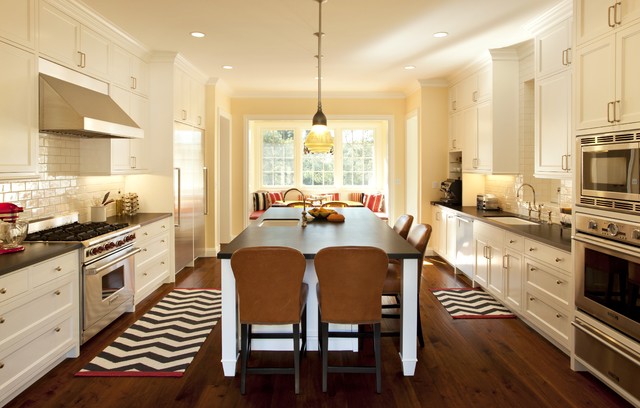 by Matarozzi Pelsinger Builders / Mariko Reed Photography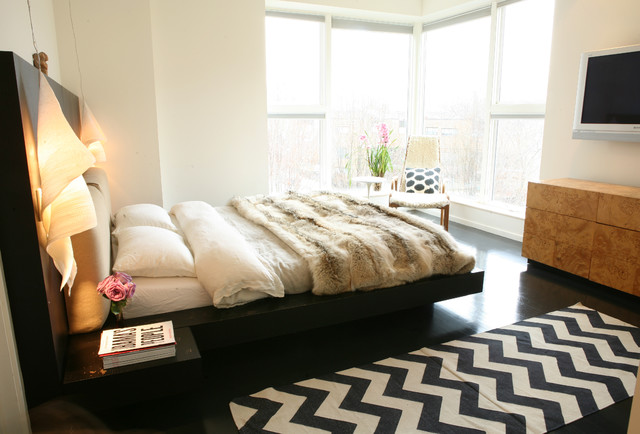 by Leslie Glazier @ Prudential Rubloff
Chevron Bedding
Pinstripe chevron sheets and chunky chevron comforters can give your sleep zone an enticing touch. Repeat the print in throw pillows as a chic and lively complement.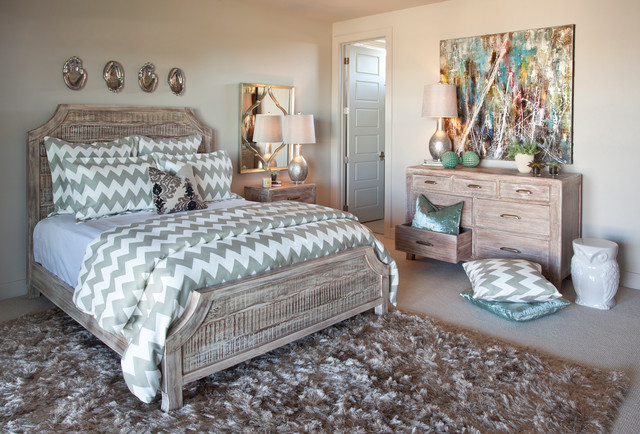 I.O. Metro / #1 Bruce Lietzke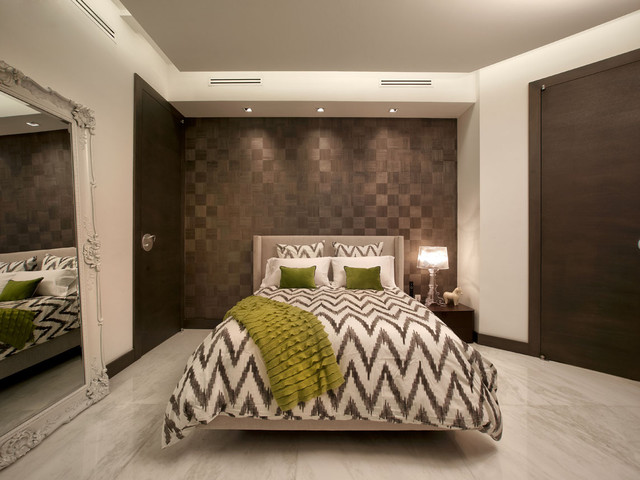 Guimar Urbina | KIS Interior Design / Grossman Photography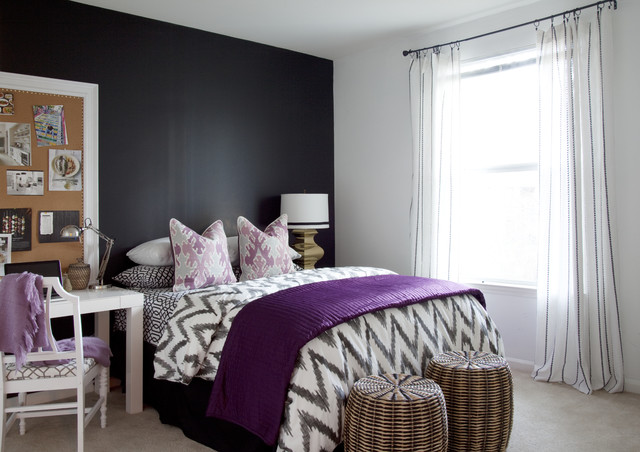 by Dayka Robinson Designs / christina wedge photography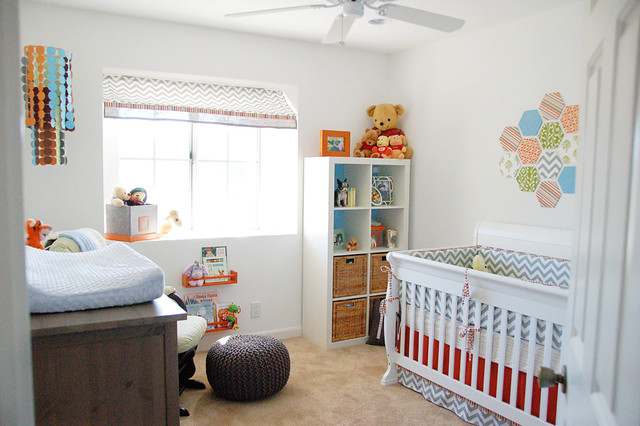 by Jennifer Bishop Design
Chevron Walls
For the truly bold, chevron-patterned wall paper (or paint if you would like to take on a DIY project for example) is arguably the most daring method in which you can implement this print. However, you may want to go easy on the rest of the room. Too much chevron can transform your otherwise fashionable home into Beetlejuice's playhouse. Just go for an accent wall and it will be great.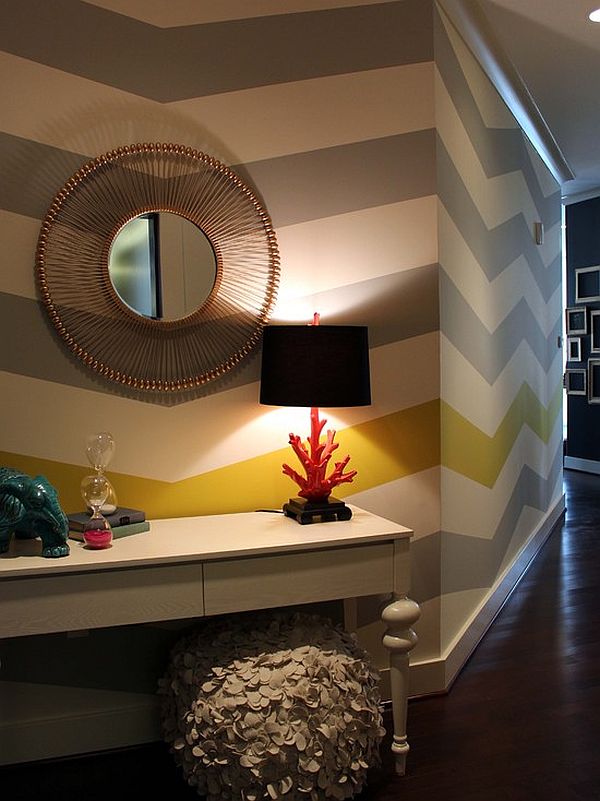 by Cure Design Group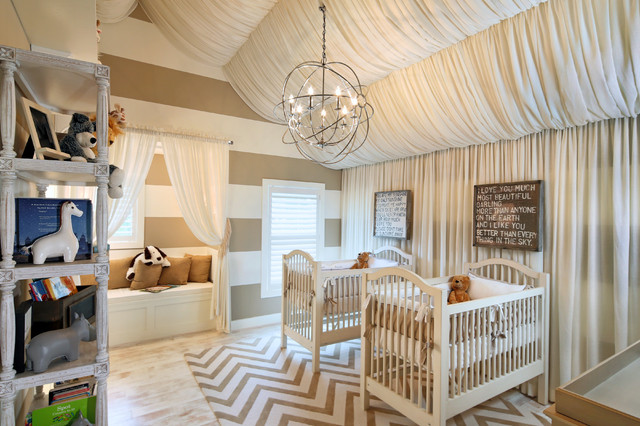 Interior Design by P Four; Photography by Jim Kirby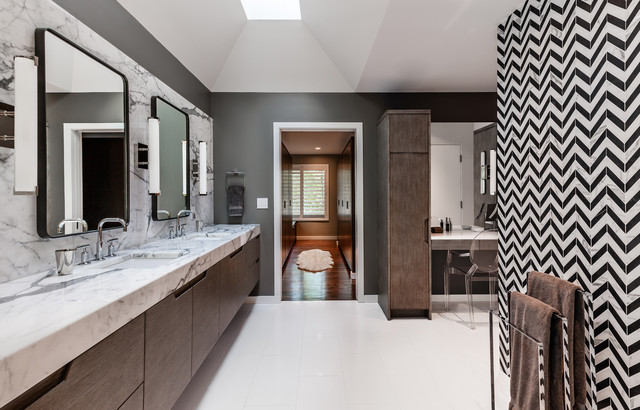 by ALTUS Architecture + Design / Paul Crosby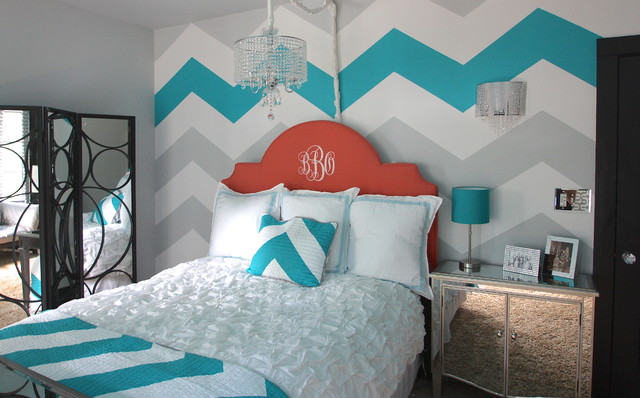 by Jaimie Lyn Interiors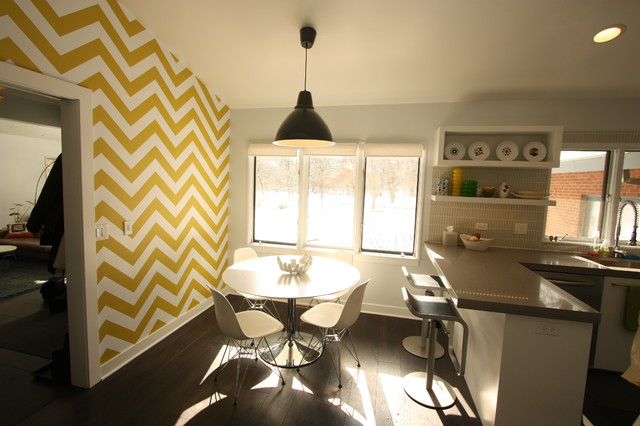 by Habitar Design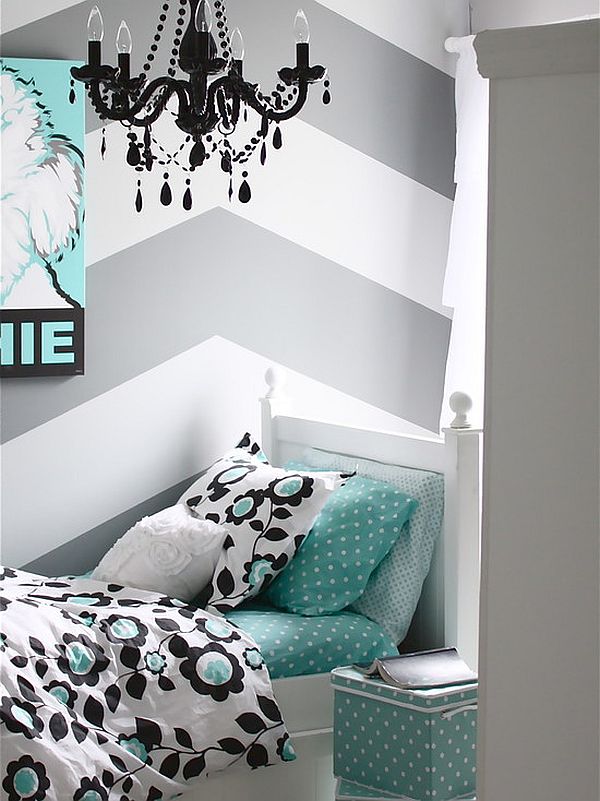 Gray And Turquoise Teen Bedroom by The Yellow Cape Cod
Feeling inspired? Are you going to hop on the Chevron bandwagon?