This writer has documented a series of iconic chair designs in every decade since the 1920s. To complete the series, this article spotlights my personal chair of choice from each decade.
1920s
In the 1920s, cantilevered chairs and tubular steel constructions predominated chair design.
LC7 Swivel Chair: for its elegant silhouette.
Inspired by a simple office chair, the LC7 Swivel Chair was designed in 1927 by French architect and designer Charlotte Perriand for her apartment in Saint-Sulpice, Paris. The LC7 was later integrated with the now famous LC collection, a series co-signed by Le Corbusier, Pierre Jeanneret and Charlotte Perriand.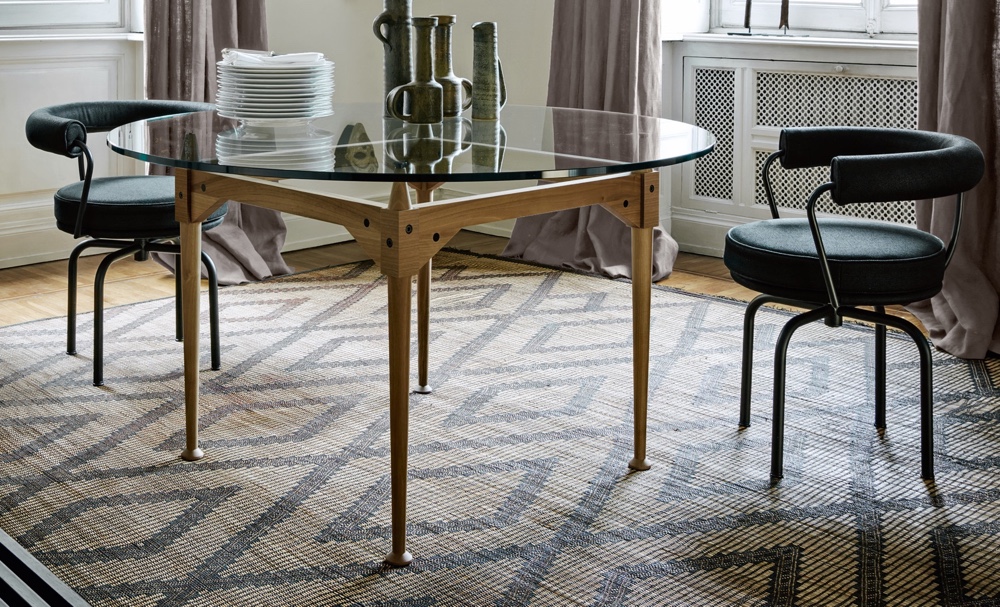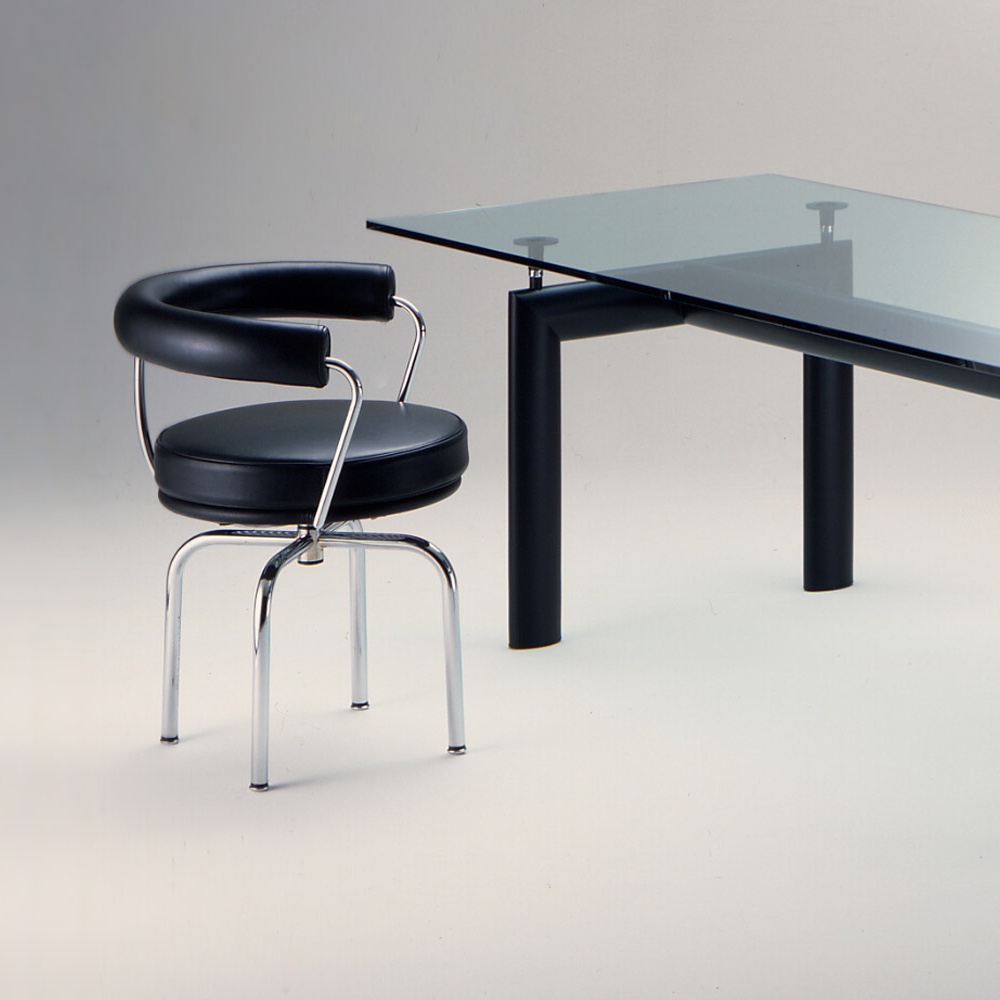 Images © Cassina.
RELATED: 10 Iconic Chair Designs from the 1920s
1930s
The 1930s saw experimentation with the tensile qualities of wood.
Isokon Short Chair: for its appealing anthropomorphic characteristics.
Designed by Marcel Breuer, the Isokon Short Chair was first produced in 1937. Highly anticipated due to its more manageable size, this smaller version failed to achieve the stature of its longer sibling. Nevertheless, the Isokon Short Chair became a much-loved classic.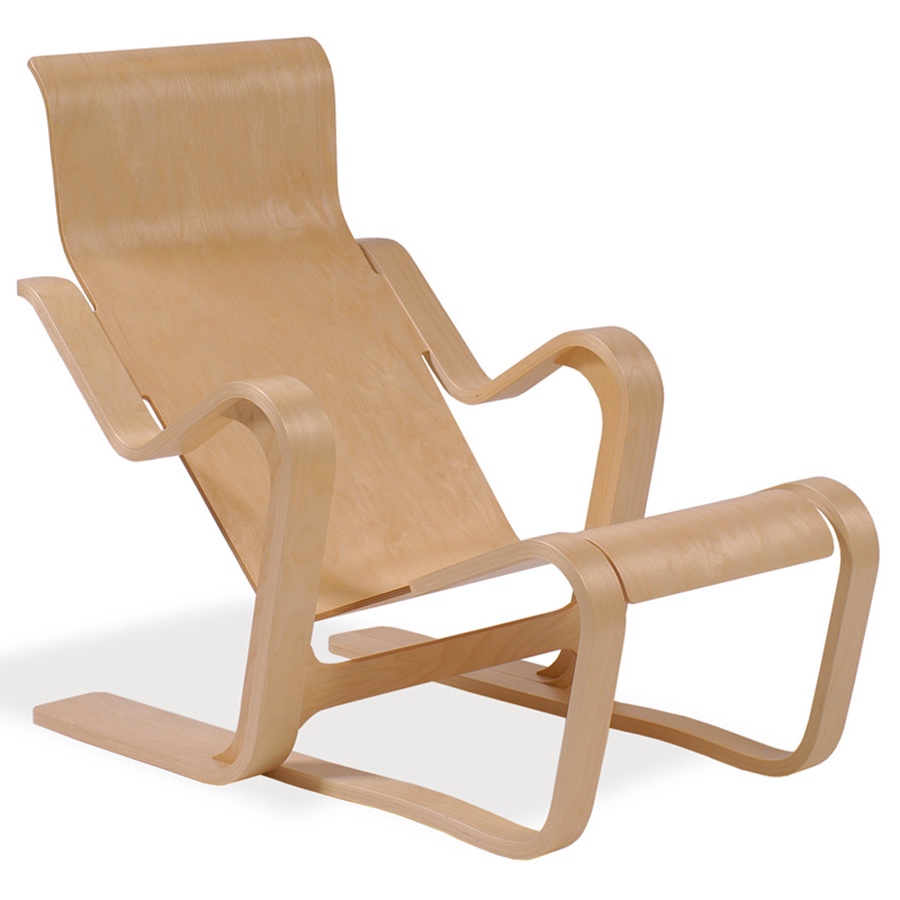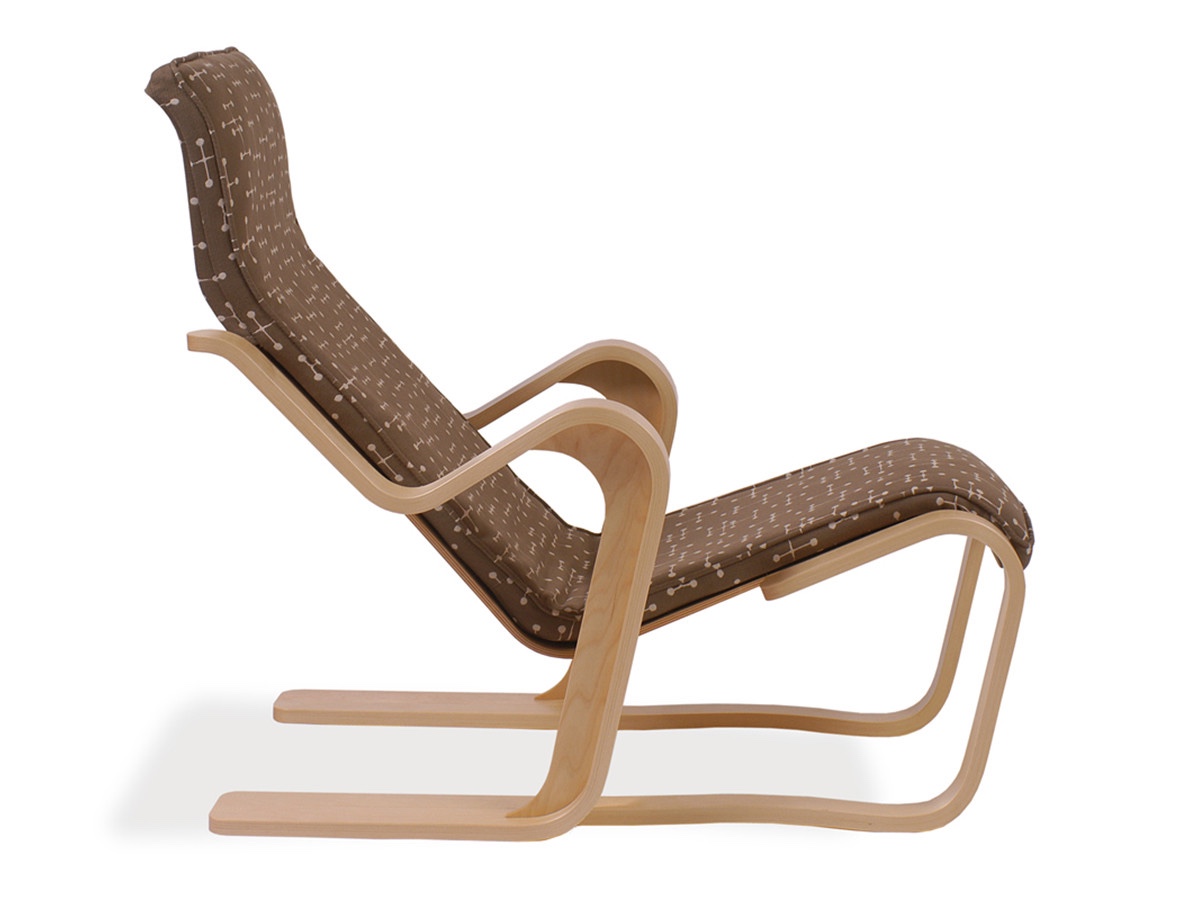 Image © 2016 Isokon Plus.
1940s
Later in the 1940s, Charles and Ray Eames would maximise the advancements made in plastics during World War II.
Eames Moulded Plastic Chairs: for their iconic simplicity.
In the late 1940s, the Eameses wished to create high-quality and inexpensive furniture by utilising existing methods of mass production. In 1948, MoMA announced the "International Competition for Low-Cost Furniture Design". Working with the University of California's engineering department, the Eames Office submitted a series of competition boards and produced full-scale chair models, taking them closer to realising a mass-produced single-piece shell chair. By 1950, the Eames Office, in collaboration with Herman Miller and Zenith Plastics, had introduced their moulded plastic shell chairs to the market.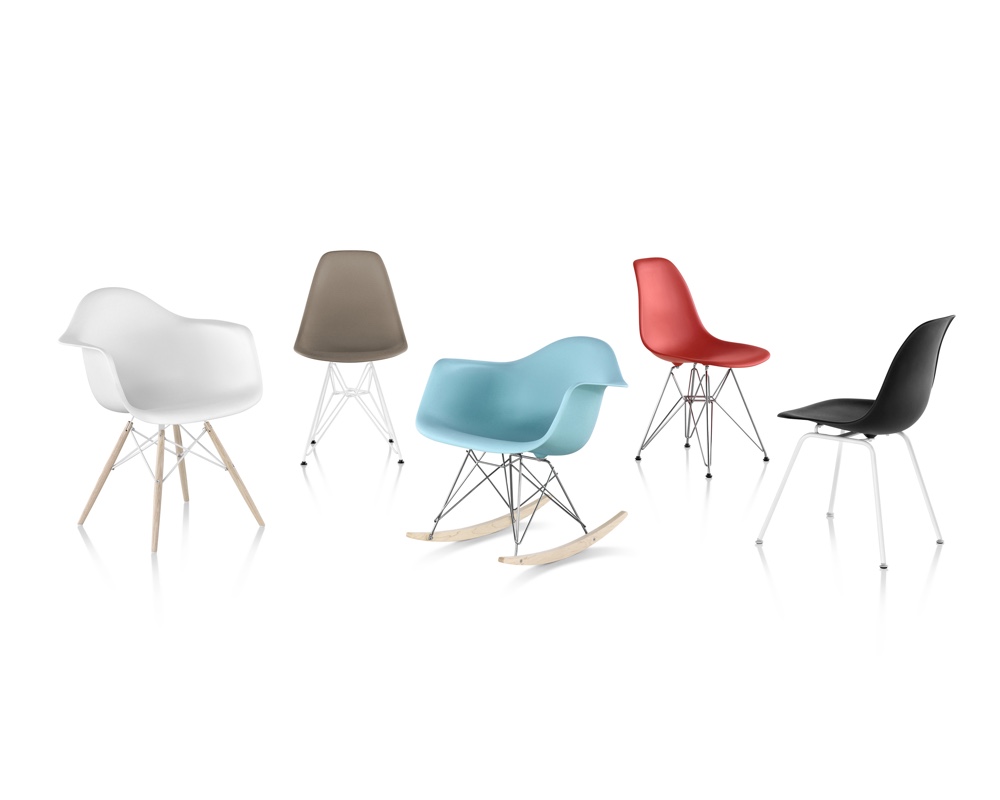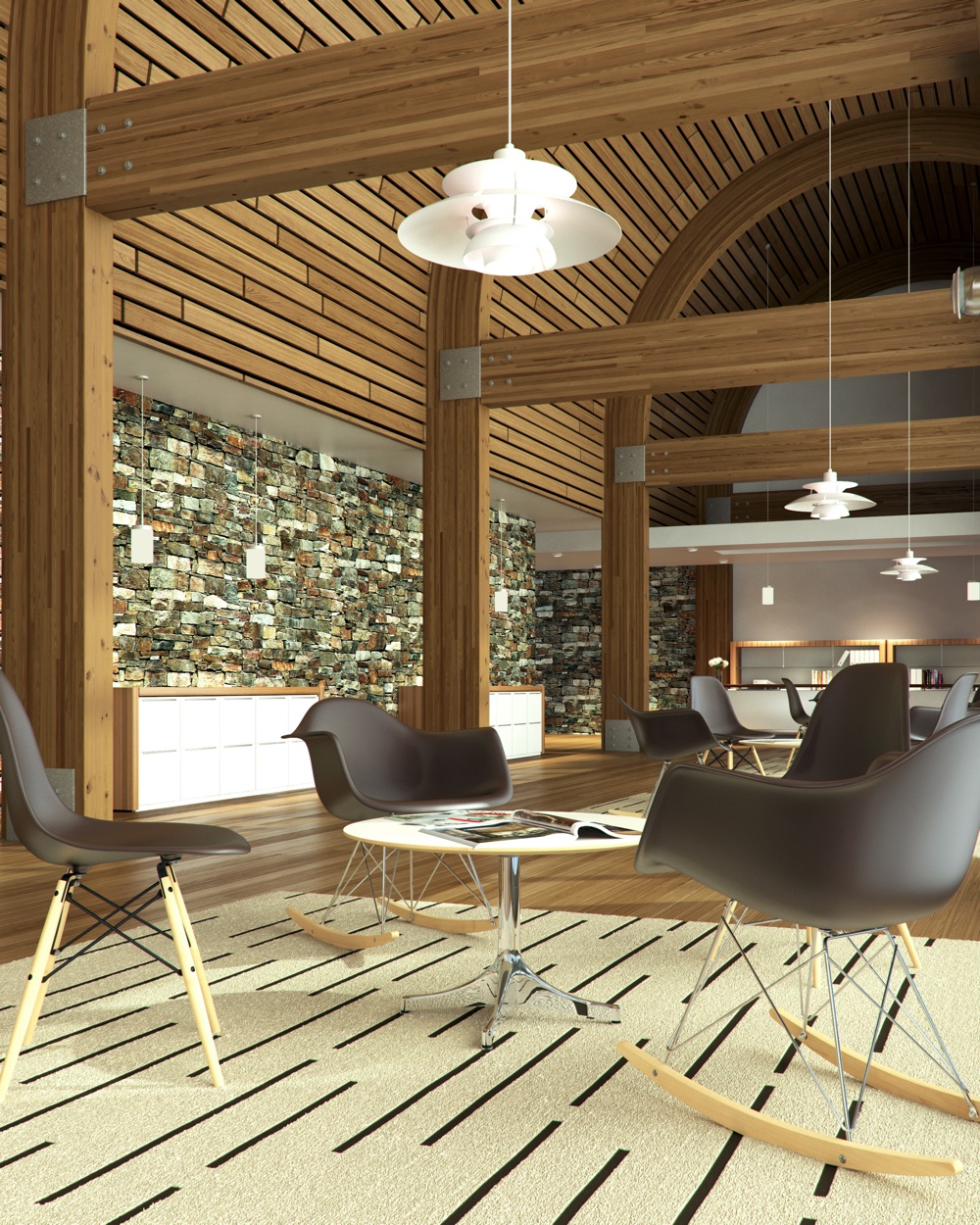 1950s
In the 1950s, many chair designs were organically expressed and a greater emphasis was placed on functionalism.
The Spanish Chair: for its masculine comportment.
The Spanish Chair was designed by Børge Mogensen in 1958 for Fredericia. Mogensen's inspiration for The Spanish Chair arose from a trip through Spain, where he observed a traditional type of chair with wide armrests; the design was common in areas shaped by ancient Islamic culture. The Spanish Chair's wider armrests serve as a place on which to rest a glass and so negate the need for an occasional table.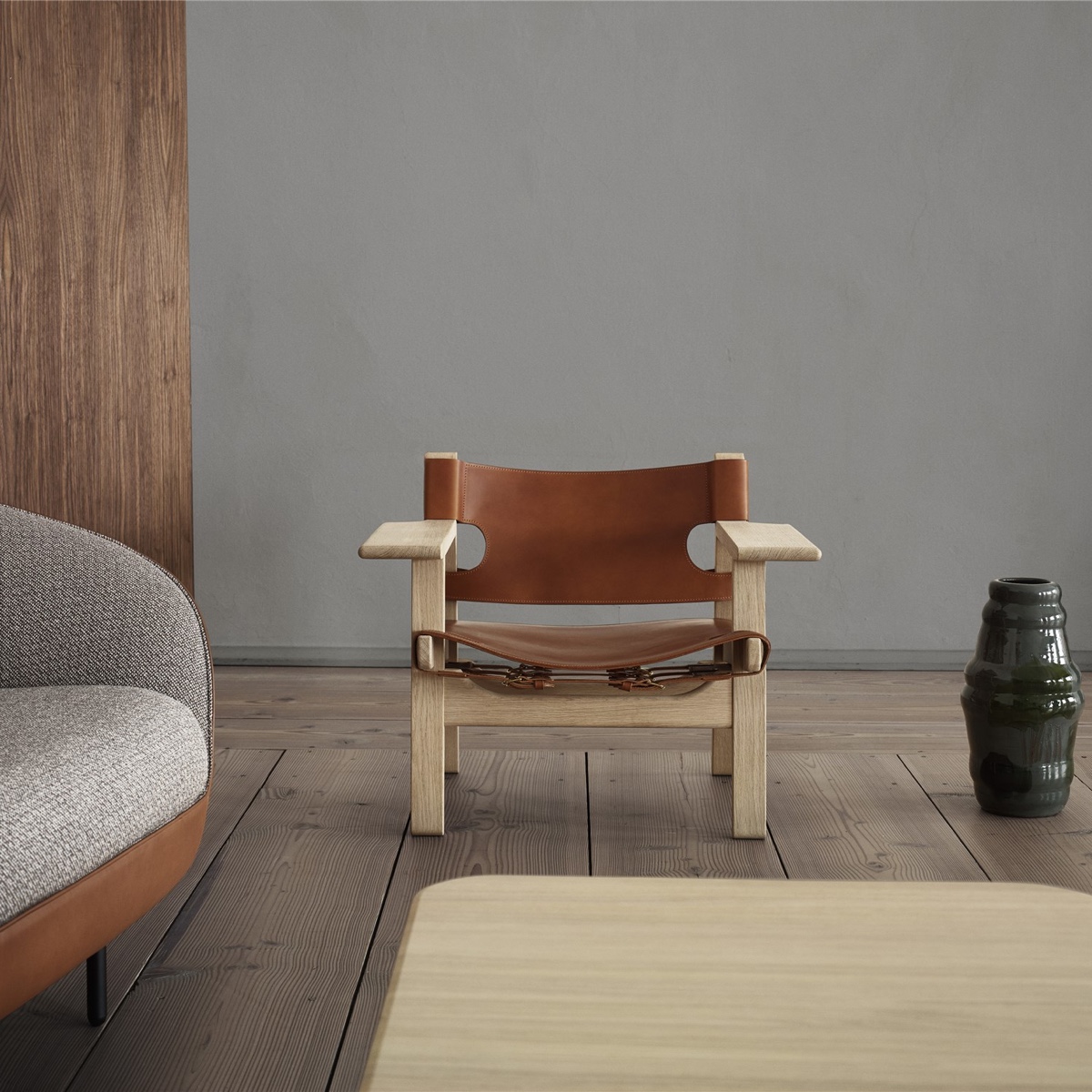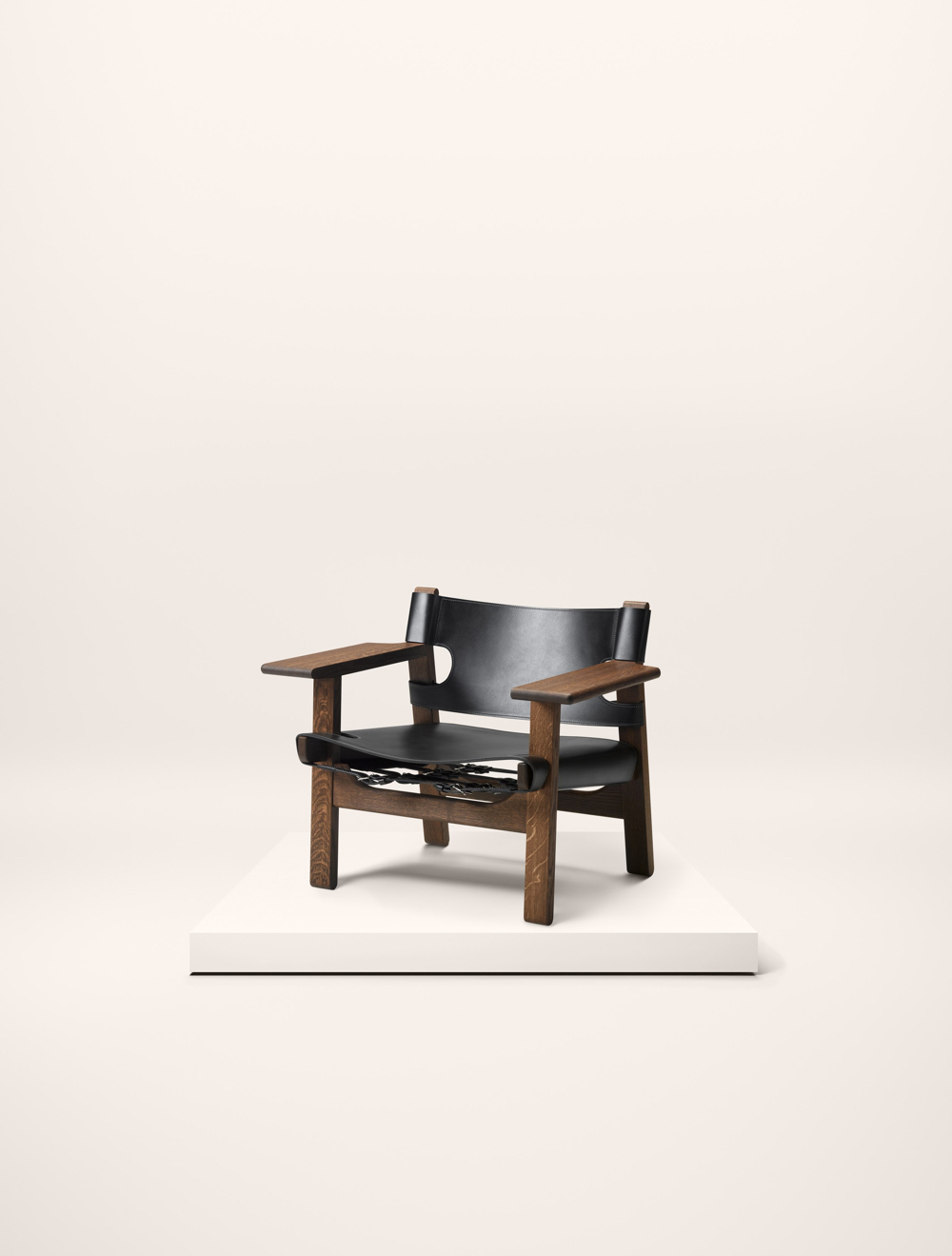 Images via Fredericia.
1960s
In the 1960s, novel works by Danish design heavy hitters remained very much in evidence.
CH07 Shell Chair: for its idiosyncratic quality, tenacity and polished urbanity.
Designed by Hans J. Wegner in 1963, the Shell Chair is a prime example of Organic Modernism and one of Wegner's finest pieces. Wegner presented the Shell Chair at the Cabinet Makers' Guild Furniture Exhibition on 20th September 1963, where it received an ambivalent reception. Quite unlike anything seen before, architects and customers struggled to see how the Shell Chair would fit into their projects and homes. As a consequence, just fifteen chairs were produced and proving difficult to sell, two were given away.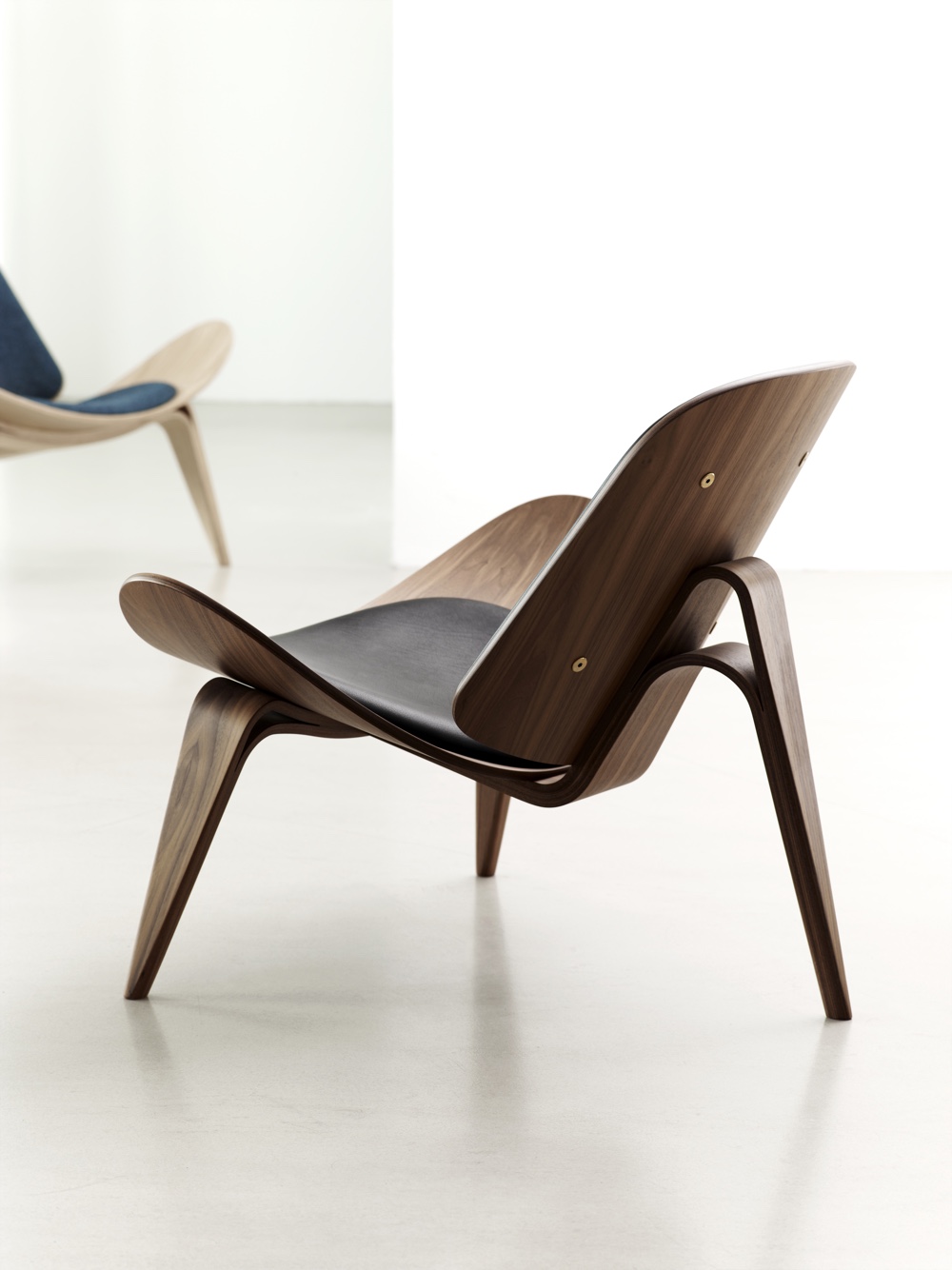 RELATED: 10 Iconic Chair Designs from the 1960s
Years later, at a 1997 auction in Sotheby's, London, two of the original 1963 chairs were sold for £20,000 apiece. Carl Hansen & Søn responded by reintroducing the Shell Chair to the marketplace. Despite low interest at first, owing to the chair's unconventional shape, the Shell Chair's sales increased. And today, Wegner's visionary chair enjoys its well deserved iconic status.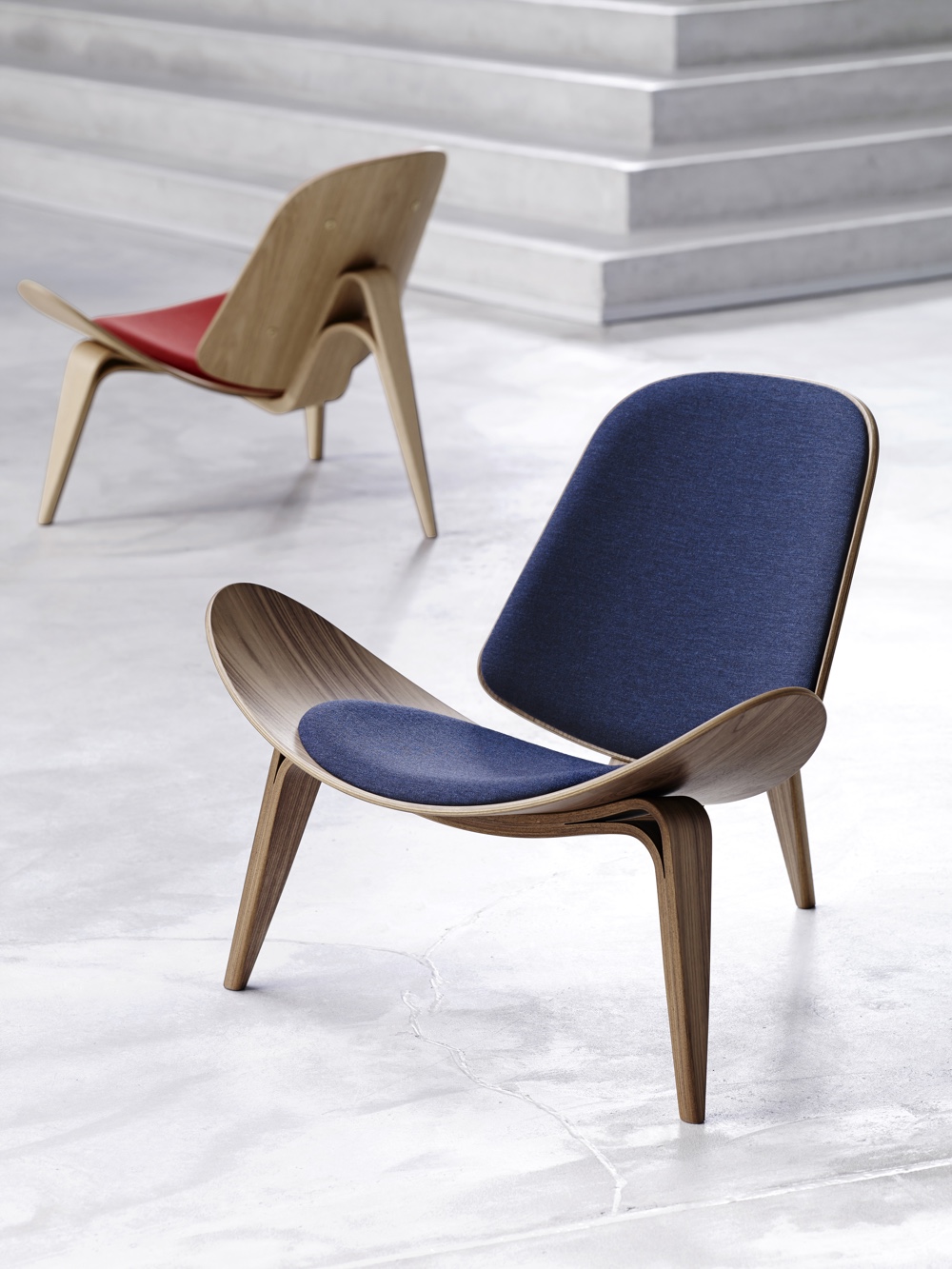 Images via Carl Hansen & Søn.
1970s
In the 1970s, iconic chair designs were few and far between, with many designs emerging in the earlier part of the decade.
Series E School Chairs: for their childhood innocence.
The classic schooldays chair, the Series E School Chair was designed by Robin Day for Hille in 1971. Made from polypropylene and steel, the seat was and is an affordable classroom staple. The Series E School Chair emerged from an invitation by the Consortium of Local Authorities for Wales to design a range of furniture suited to the classroom.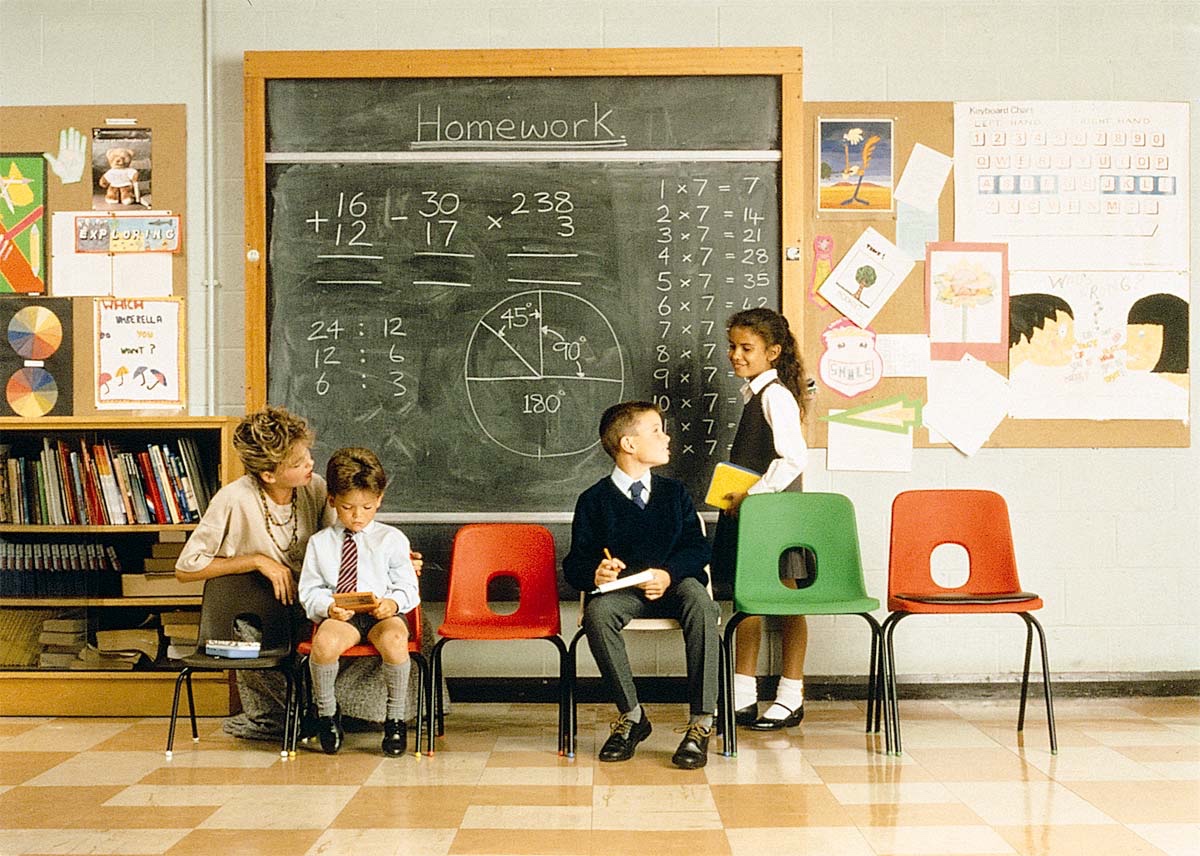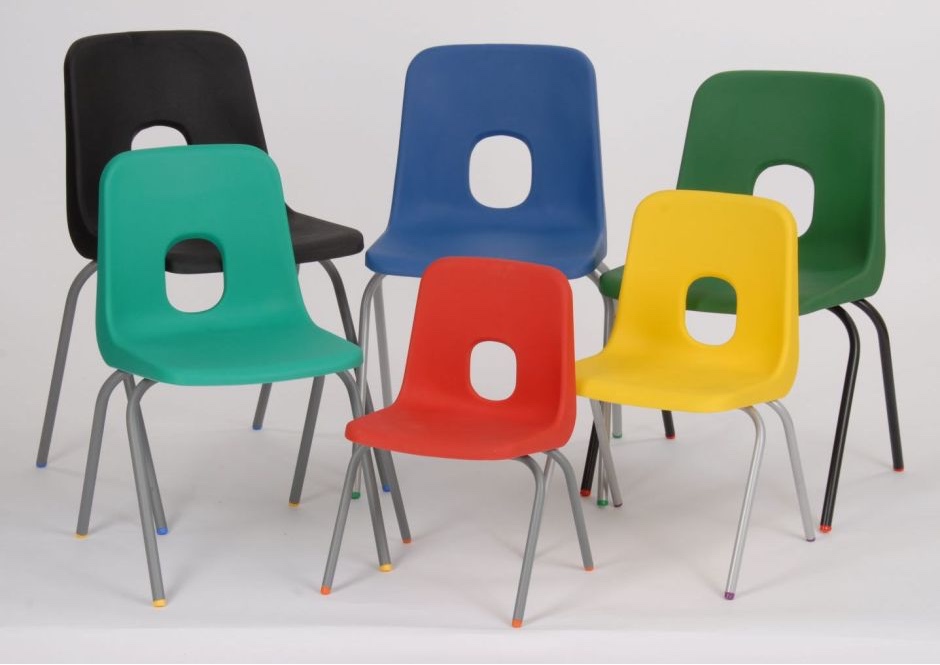 1980s
Chair designs in the 1980s were part of a tug of war between postmodernist ideals and functionalist tendencies, with several outliers.
PP130 Circle Chair: for its exceptional technical complexity.
Chair maestro Hans J. Wegner designed the PP130 Circle Chair in 1986. Manufactured by PP Møbler, the chair's technical and complex design would test the limits of possibility at the Danish company's Allerød-based workshop. In true Wegner fashion, the Circle Chair offers a clean and simple form, despite its intricate design.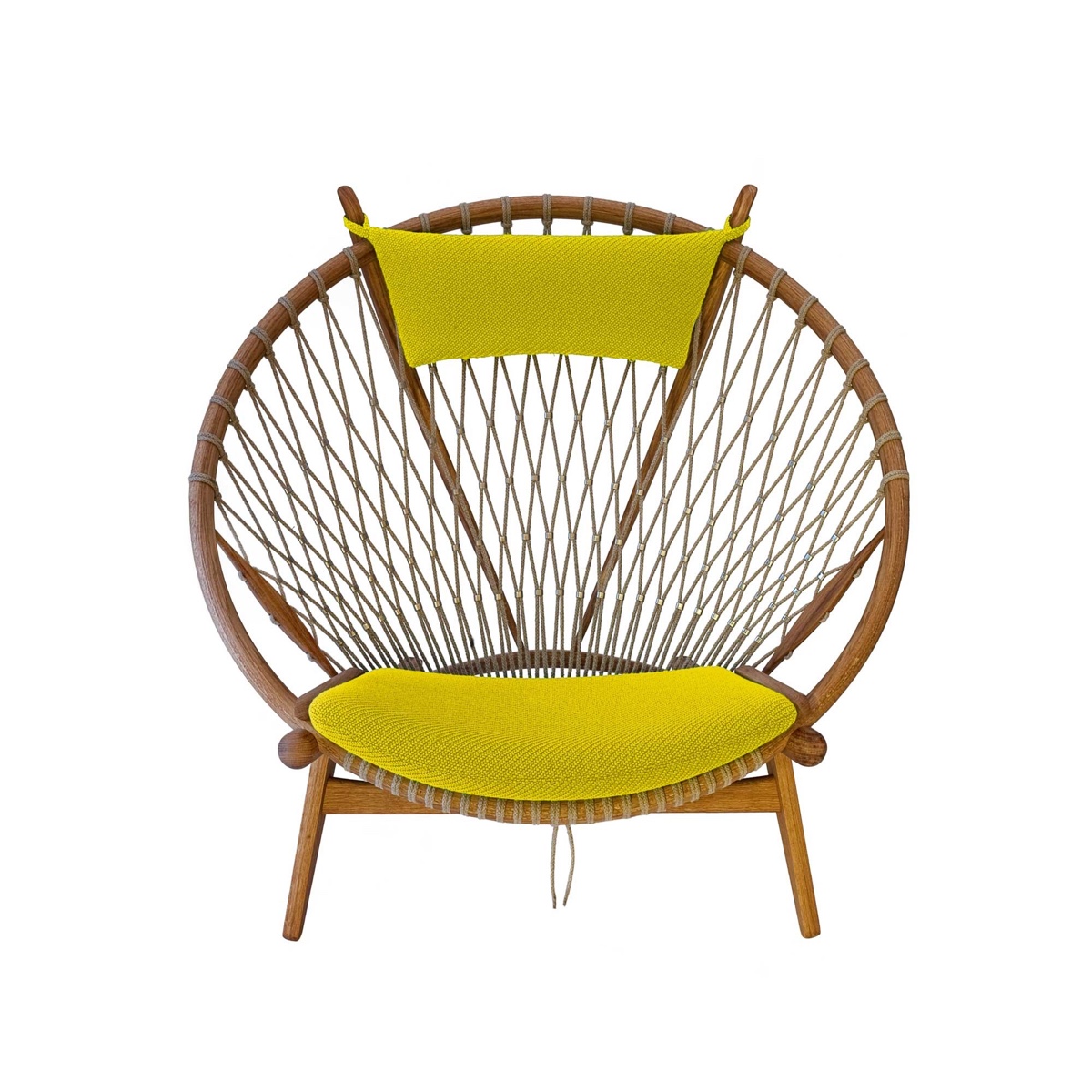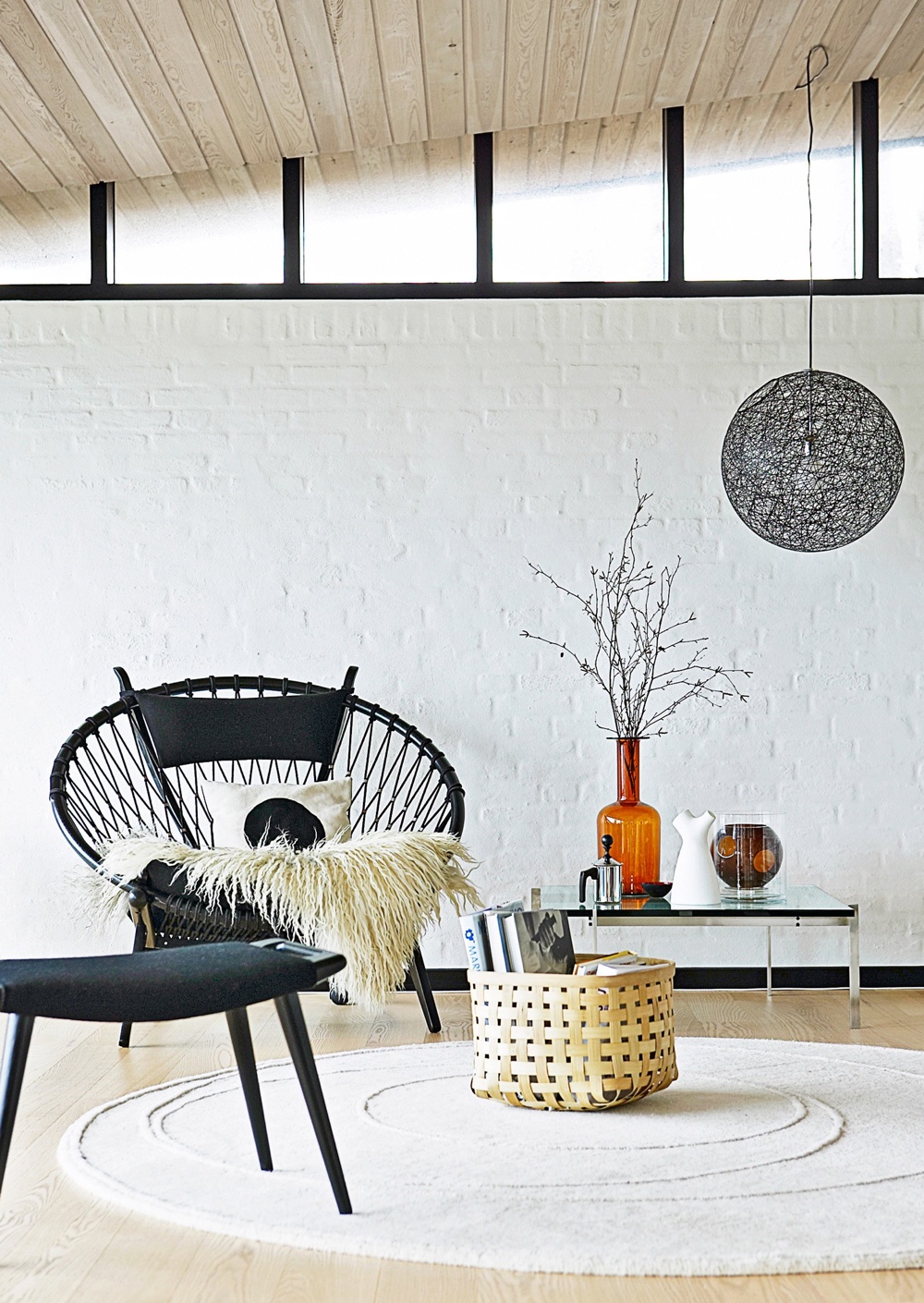 Images via Skandium.
1990s
In the decade of the 1990s, chair designers experimented with form and material, resulting in a number of curious chair configurations.
Aeron: for shaking up the world of office chair design.
Designed by Donald Chadwick and William Stumpf for Herman Miller, the Aeron chair made its debut in 1994. Chadwick and Stumpt combined their understanding of anthropological design and ergonomics with technological innovation to deliver a most conceptual chair. Whether or not Aeron is an aesthetic chair is debatable, however there is no denying its positive impact on the world of office chair design.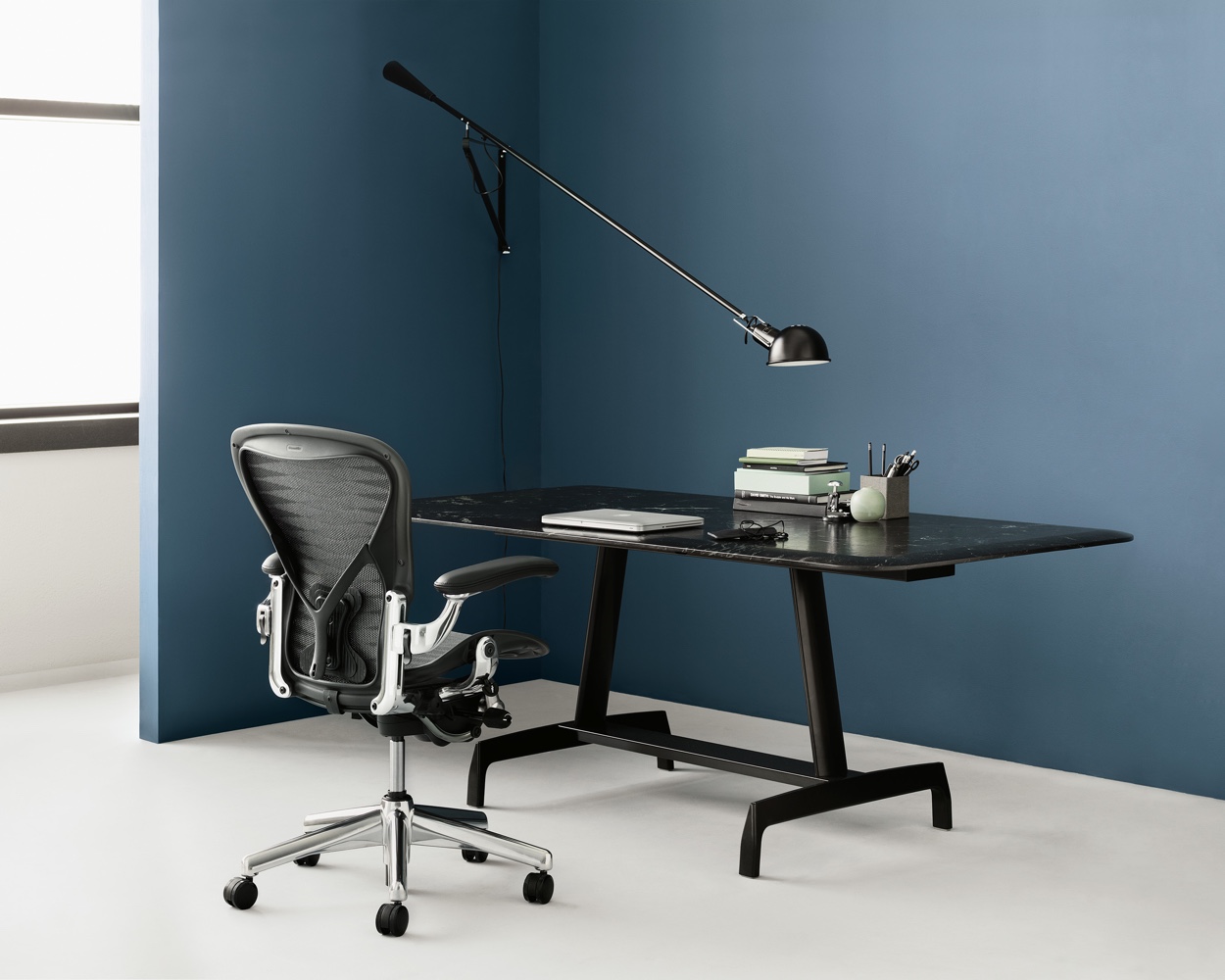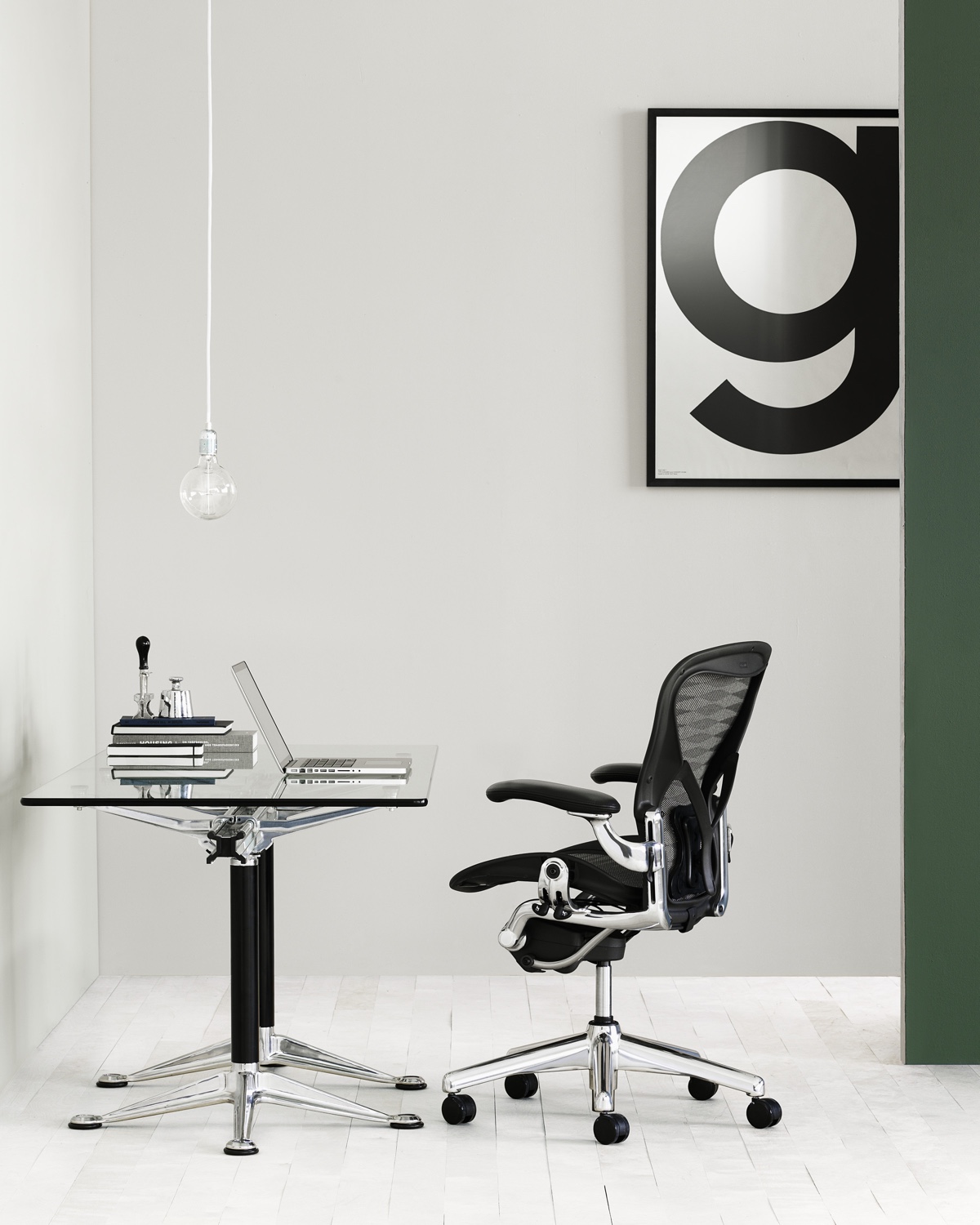 RELATED: 7 Iconic Chair Designs from the 1990s
2000s
Entering the 2000s and a new millennium, chair designers continued to experiment with novel shapes and materials, yet their approach was arguably more mature and level-headed (when compared with the 1980s and 1990s).
Hiroshima armchair: for its unfussy, calming aspect.
Designed by Naoto Fukasawa in 2008, the versatile Hiroshima armchair is manufactured in Japan by Maruni. The curving, gentle lines of this prepossessing wood chair delineate a form that is reassuring in its elegant simplicity. The Hiroshima armchair is a perfect all-rounder.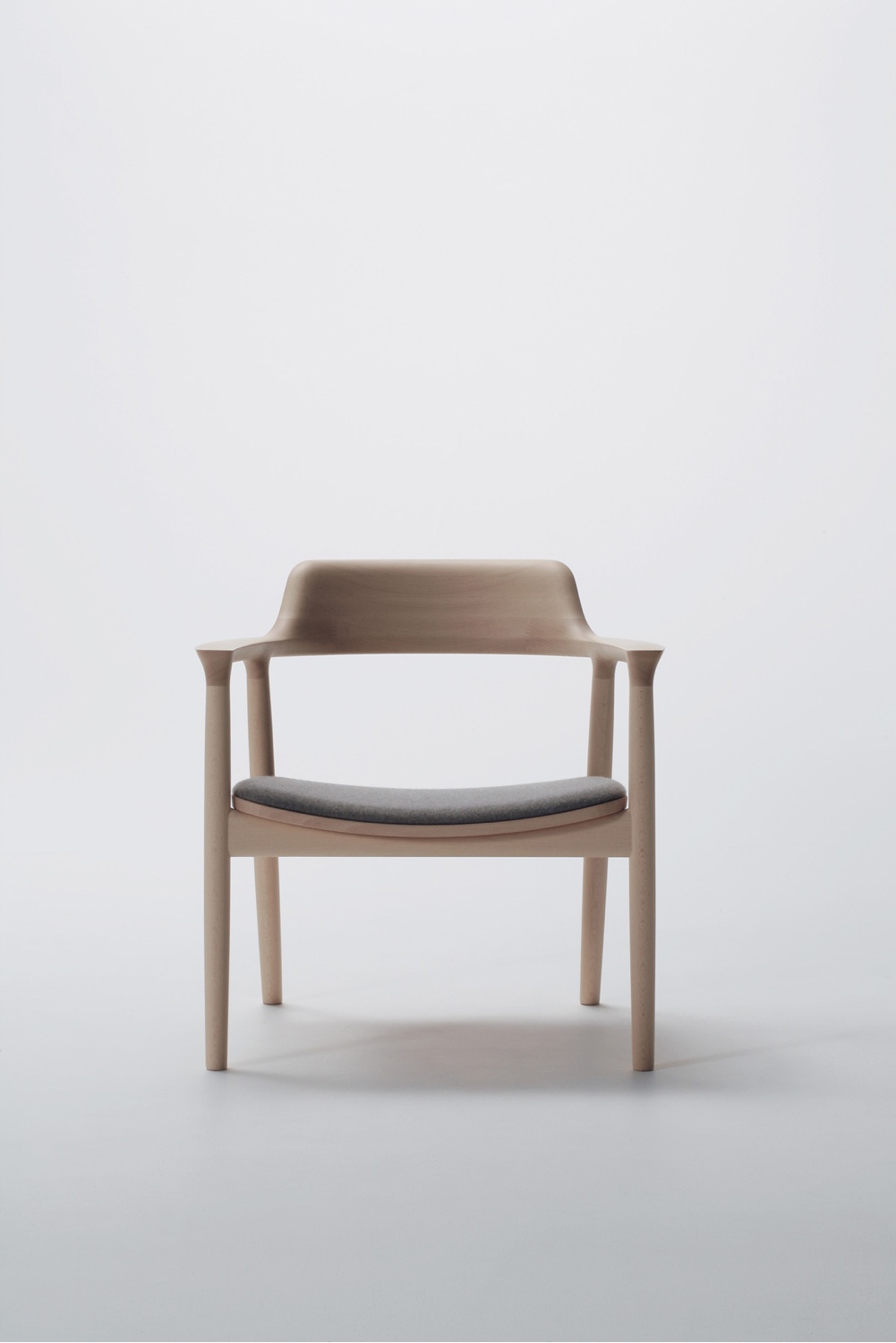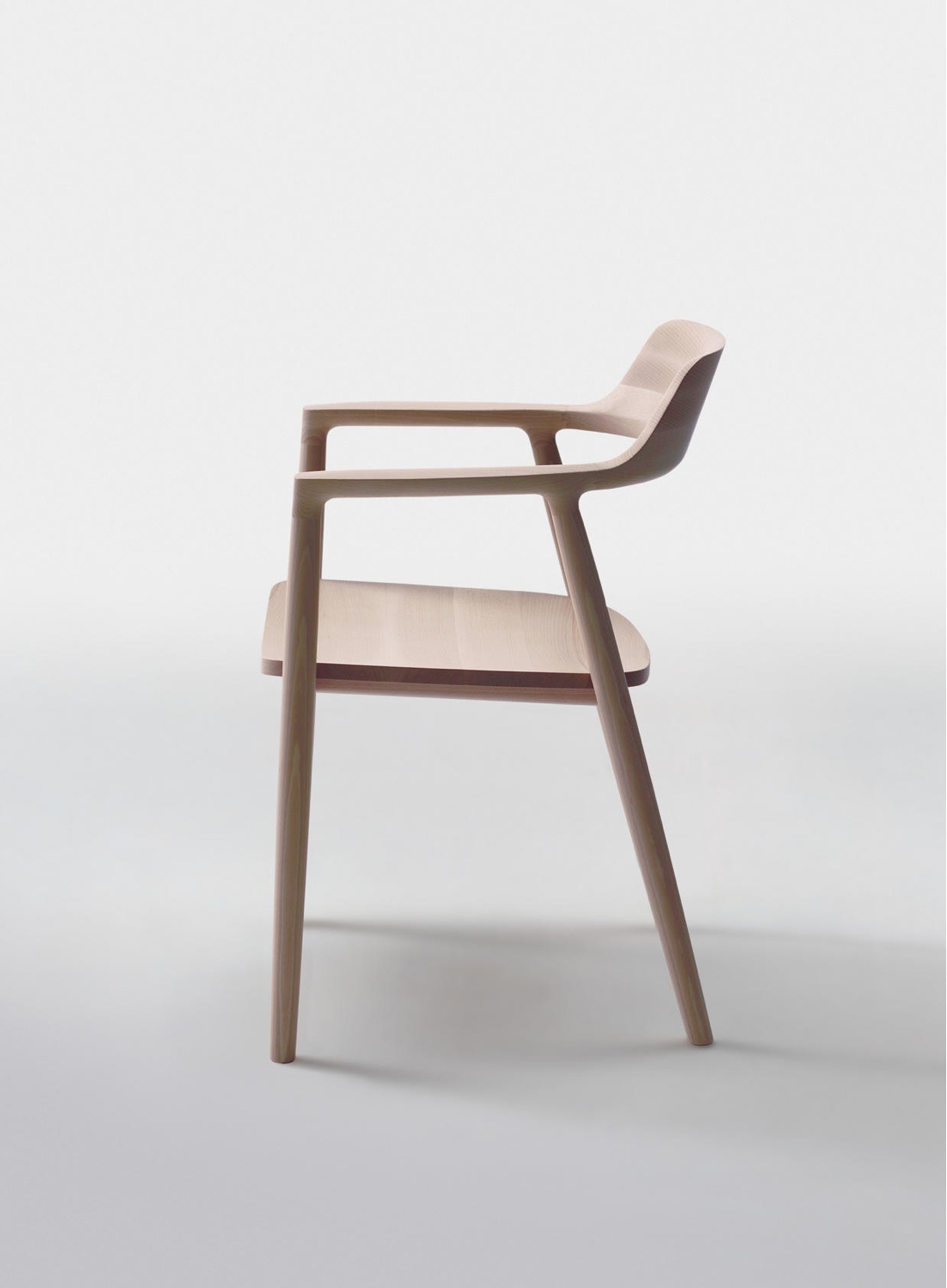 Images via Visual Selection.