The 1930s was a decade bookended by an economic depression and the outbreak of World War II. It was also a period that marked the continued progress of innovative chair designs. Where steel chair constructions prevailed throughout the 1920s, it was the tensile qualities of wood that were experimented with in the 1930s. Exceptional chair designs in this decade were provided by such notable designers as Marcel Breuer, Alvar Aalto and Gerrit Thomas Rietveld.
Isokon Long Chair
Isokon was founded in 1935 by the British entrepreneur Jack Pritchard as a brand for modern living. Pritchard admired the work of German art school, the Bauhaus. Arriving in London in 1935, Walter Gropius, the Bauhaus's first director, became Isokon's Controller of Design. It was Gropius who suggested to Pritchard that he appoint Marcel Breuer, the former head of the carpentry workshop at the Bauhaus, as a designer. Breuer – hailed today as a master of Modernism – was at that time experimenting with plywood instead of tubular steel (the latter used in his Wassily Chair and Cesca Side Chair – see 10 Iconic Chair Designs from the 1920s).
Excerpt from a promotional leaflet for the launch of the Isokon Long Chair. The leaflet was designed in 1937 by László Moholy-Nagy (a Hungarian painter and photographer).
Today, Isokon continues as Isokon Plus. Working out of London's Hackney Wick, the company produces its handmade furniture: from innovative modernist pieces to newer contemporary designs.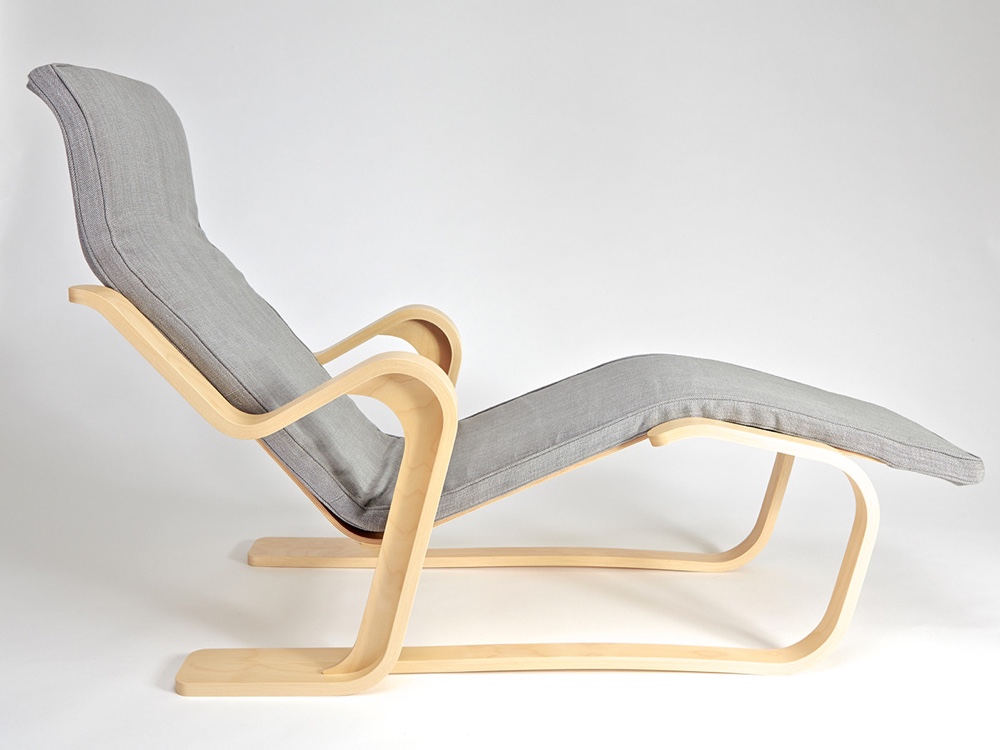 Designed by Marcel Breuer, the Isokon Long Chair was first produced in 1936.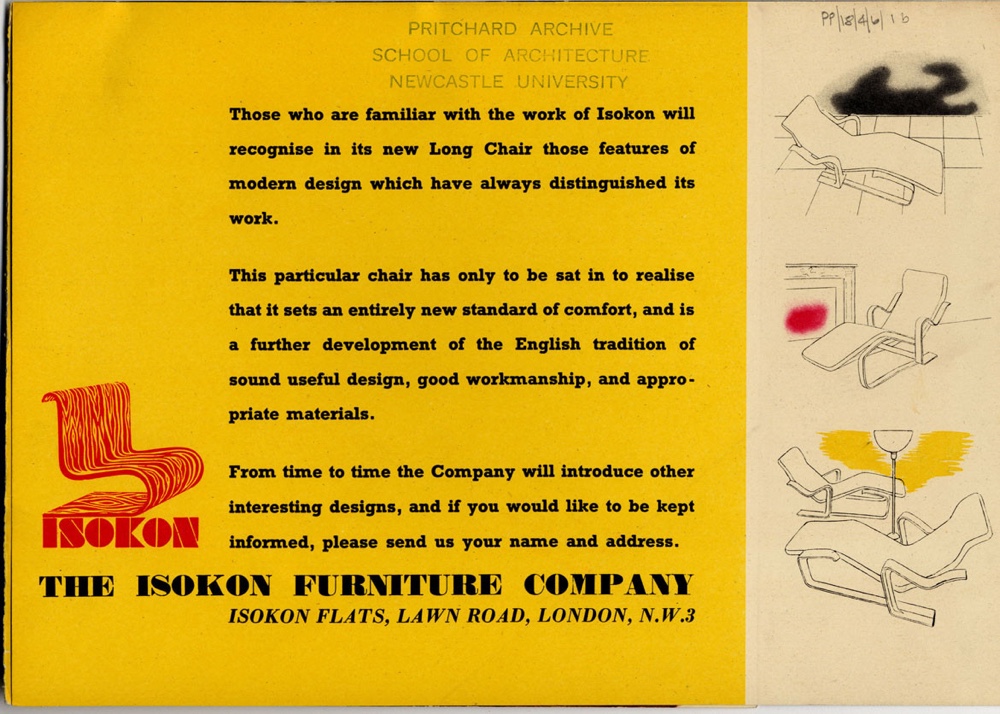 "Those who are familiar with the work of Isokon will recognise in its new Long Chair those features of modern design which have always distinguished its work."
Images © 2016 Isokon Plus.
Isokon Short Chair
Designed by Marcel Breuer, the Isokon Short Chair was first produced in 1937. Expected to prove a hit due to its more manageable size, this smaller version failed to achieve the success of its longer brother.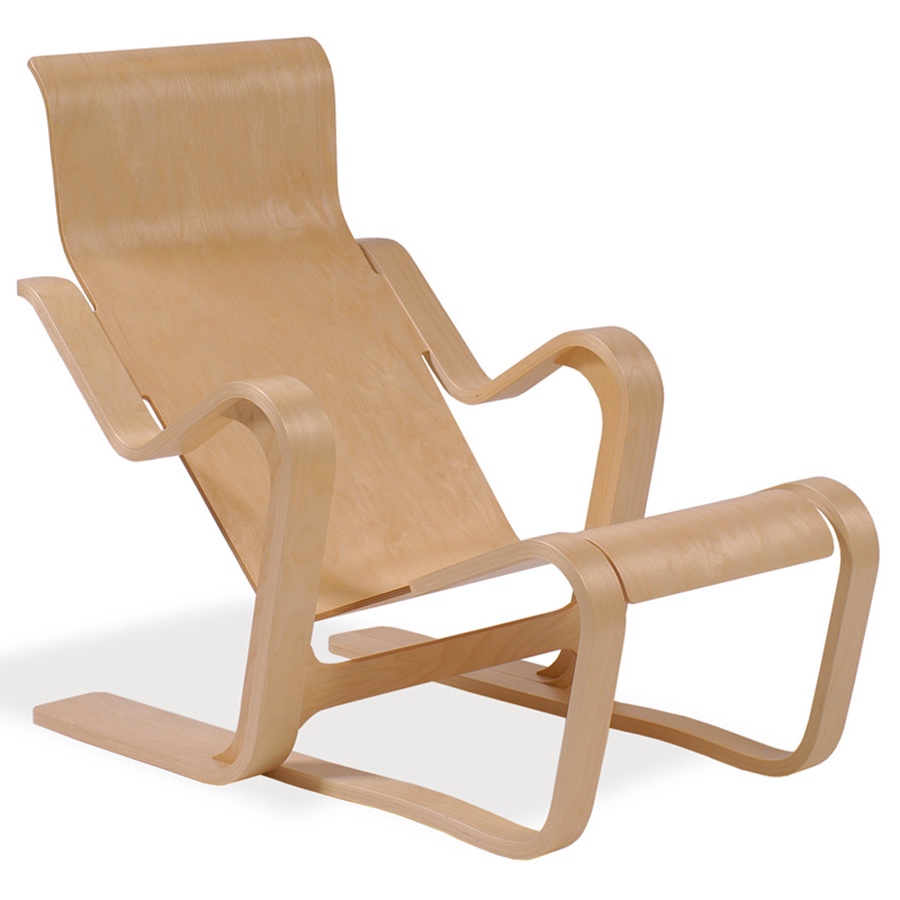 Image © 2016 Isokon Plus.
Artek and Alvar Aalto
Artek was founded in 1935 by "four young idealists": Alvar and Aino Aalto, Maire Gullichsen and Nils-Gustav Hahl. The company's business strategy was "to sell furniture and to promote a modern culture of living by exhibitions and other educational means". (Source: Artek) The Artek collection has its foundation in the concept of "standards and systems", as conceived by Alvar Aalto through the introduction of the L-leg system. The L-leg is a solid wood leg with a laminated bend at 90°. Patented in 1933, it would become a standard feature of Aalto's furniture designs.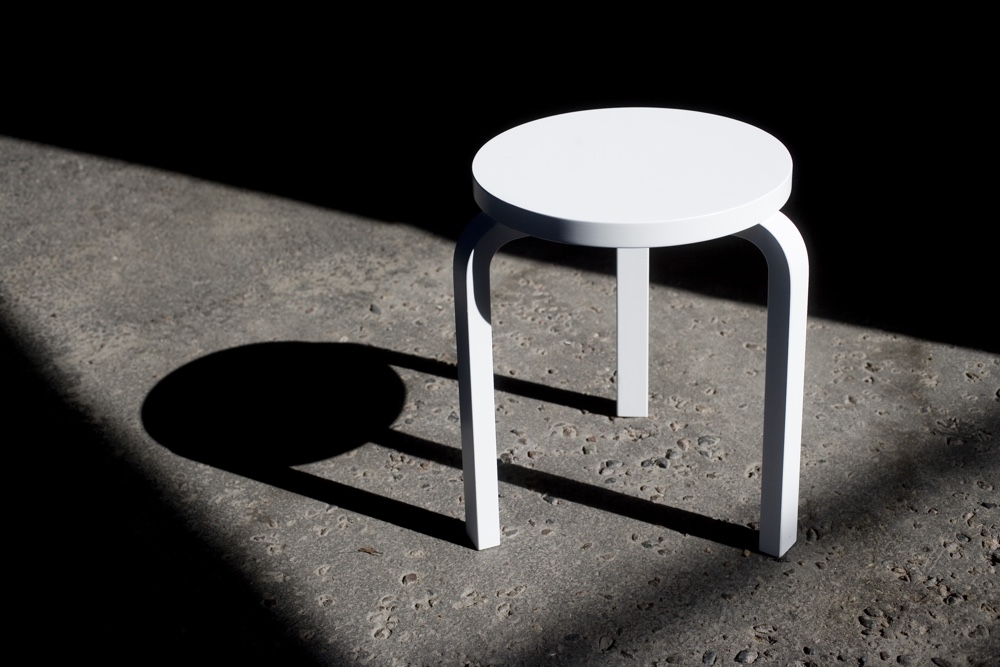 Stool 60 (L-leg stool). Photo by Matti Pyykkö. Image © Artek.
Alvar Aalto's standing as one of the visionary protagonists of international modernism is beyond question. Aalto is known for his experimental approaches to bending wood and for a style recognised as "human modernism". A Finnish native, Aalto's work reflects his country's character, exuding warmth, strength and a natural resolve.
Paimio Lounge Chair
Alvar Aalto won the commission to design the Paimio Sanatorium in Finland in 1929. Paimio, a one-time tuberculosis sanatorium in the town of Paimio in southwestern Finland, was completed in 1933. Aalto approached the project from the patient's perspective, keen to ensure the environment was one that promoted a sense of well-being. Moreover, he designed all of the furnishings for the facility. Aalto's Paimio lounge chair, designed in 1932, was conceived with the intention of easing the breathing of tuberculosis patients: it was the first pliant chair to be constructed without a rigid framework. (Source: Design Museum) The result was a beautifully organic and fluid shape.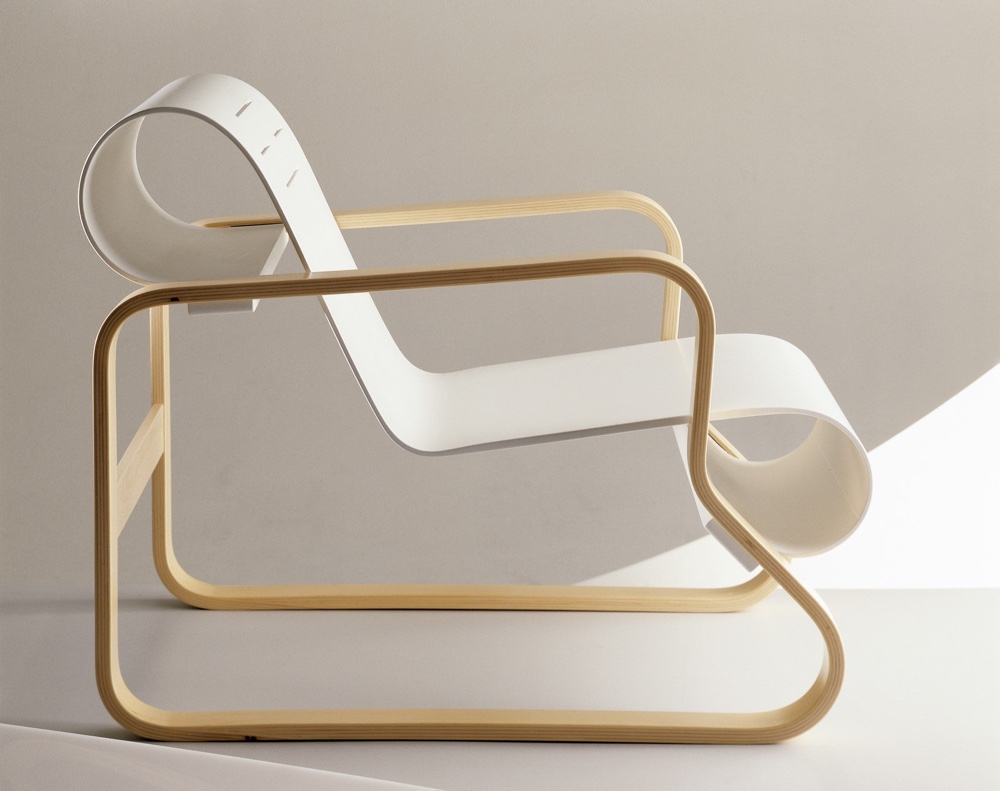 Paimio lacquered white.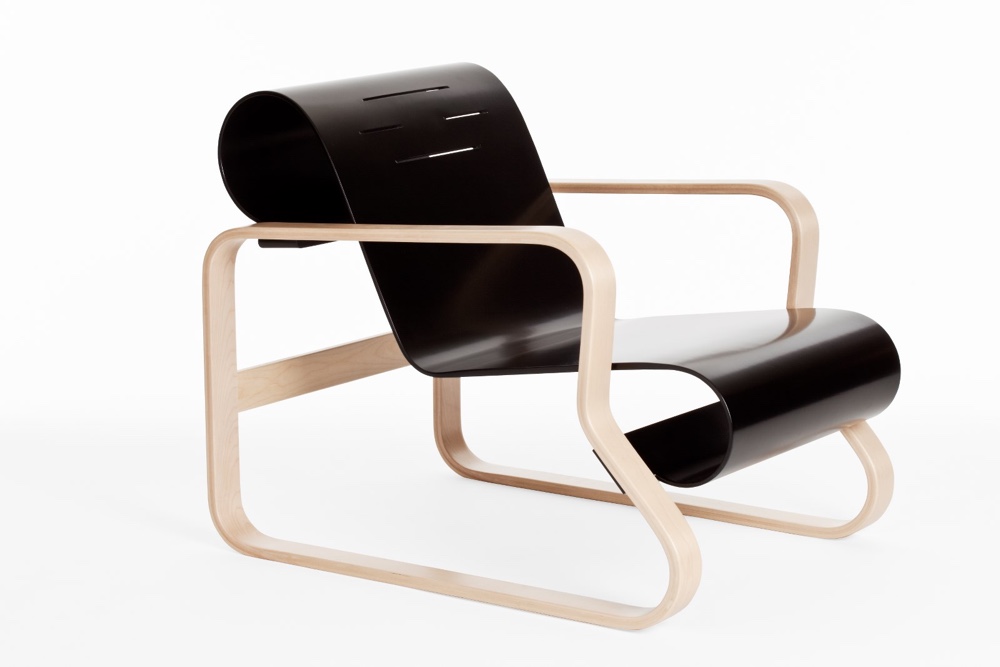 Paimio lacquered black. Photo by Juha Nenonen.
Images © Artek.
Armchair 403 "Hallway"
Designed by Alvar Aalto in 1932 for the Paimio Sanatorium in Finland, this stackable "hallway" chair has a birch frame and a seat made from moulded birch plywood.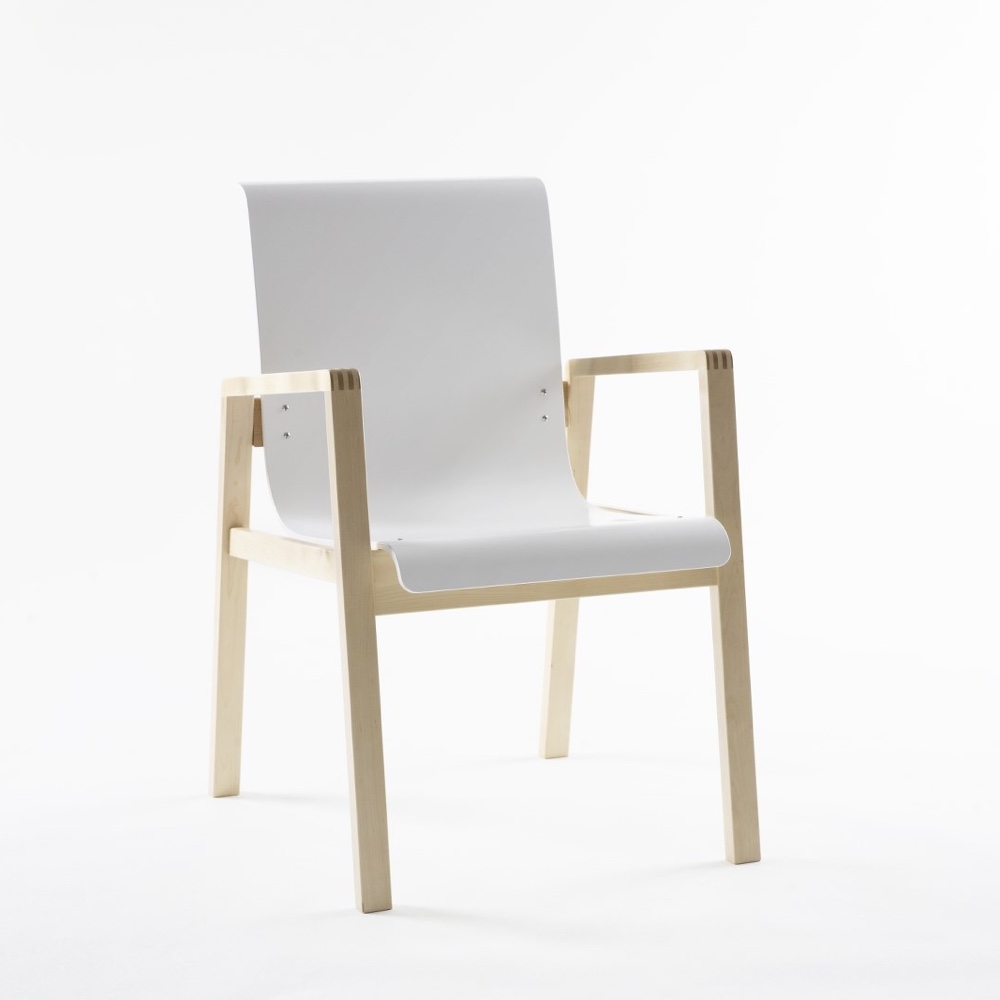 Image © Artek.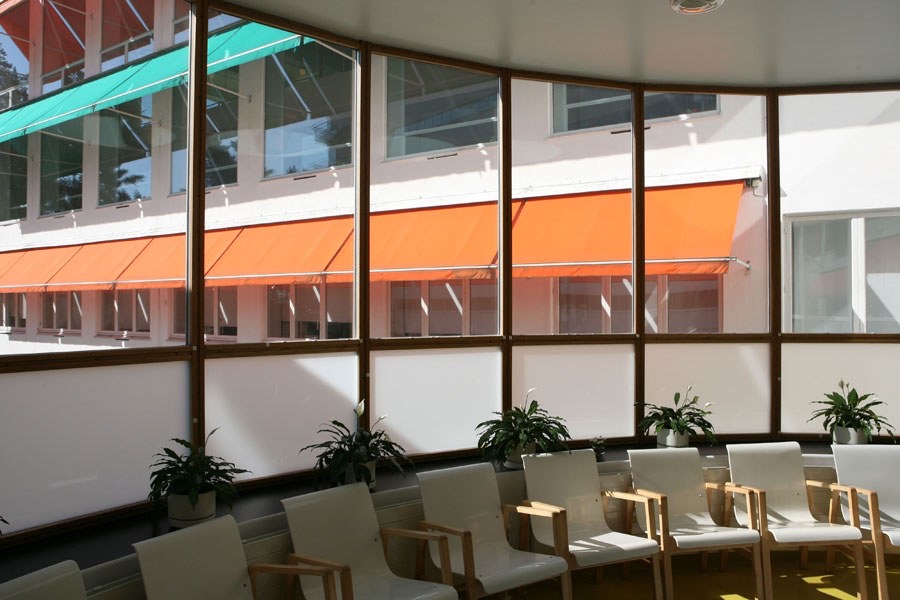 Armchair 403 at Paimio Sanatorium. Photo by Lee F. Mindel via Architectural Digest.
Stool 60
It might not be a chair as such, however the Stool 60 is an Alvar Aalto classic. Designed in 1933, this stackable stool epitomizes functionalist furniture design. Stool 60 uses Aalto's L-leg system and comprises three bent legs and a round seat (a four-legged version, E60, was designed in 1934).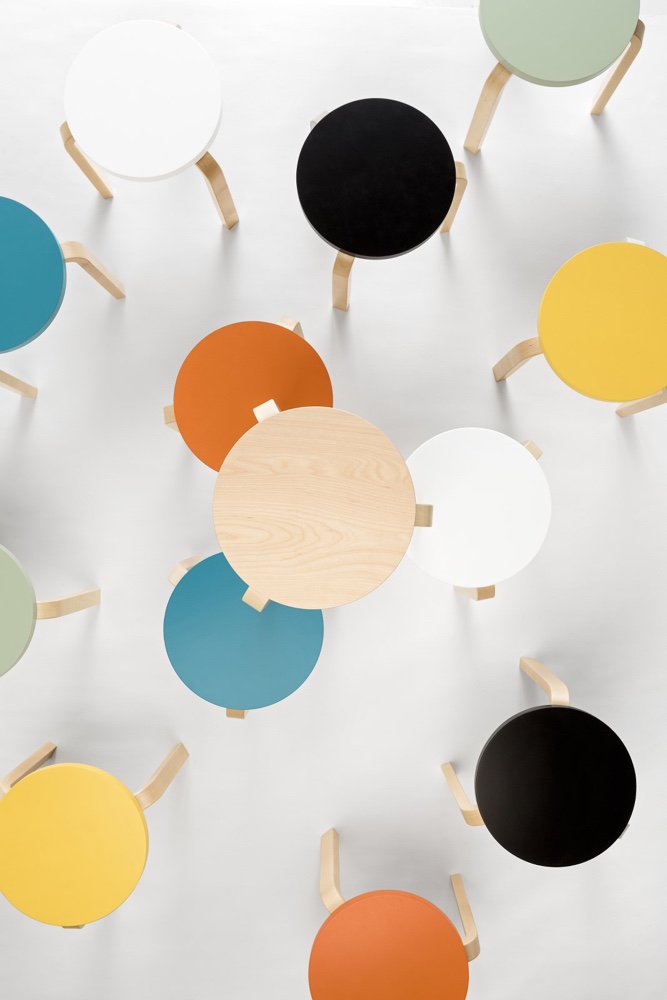 Stool 60.
The stool was originally designed for the Viipuri Library in Finland (Viipuri or Vyborg was initially a port city in Finland that was ceded to the Soviet Union in 1939-40). Stool 60 was presented to the public for the first time at an exhibition in London's upmarket Fortnum & Mason department store, where it received much acclaim. (Source)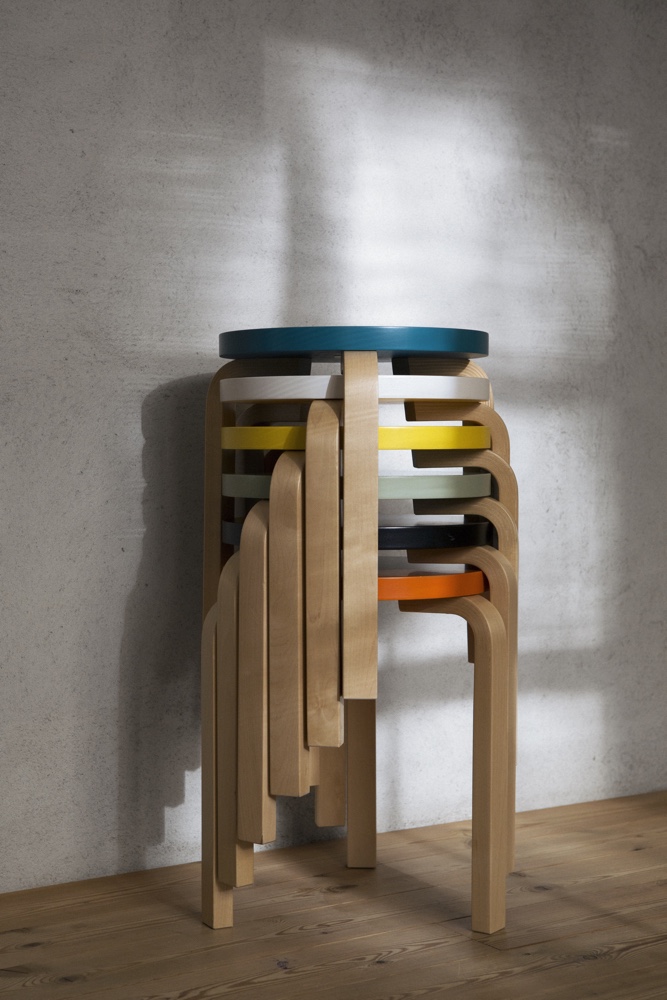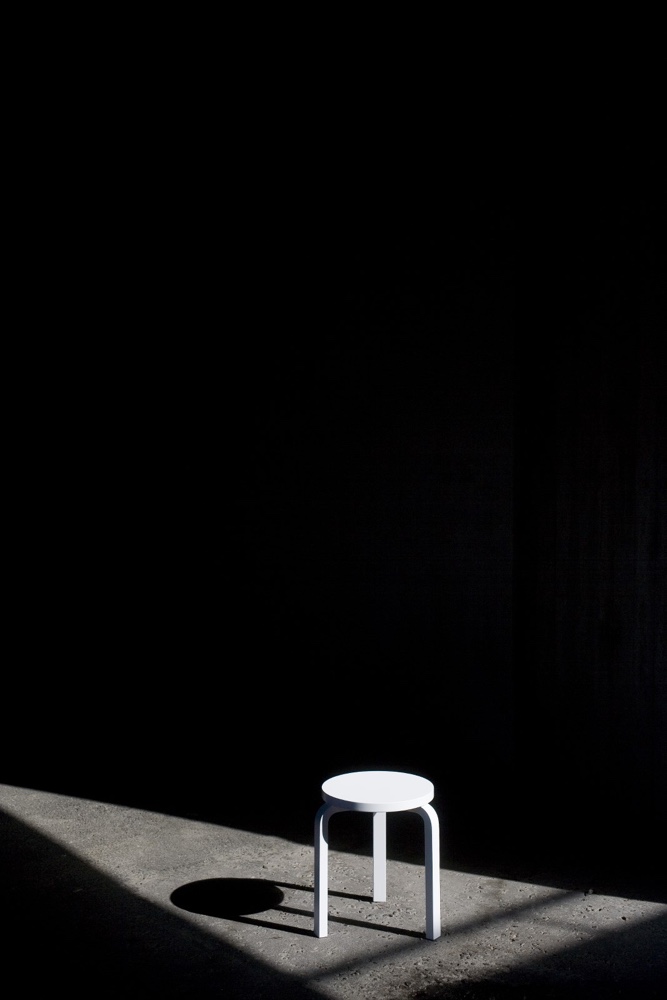 Photo by Matti Pyykkö.
Images © Artek.
Armchair 400
Designed by Alvar Aalto in 1936 for the Milan Triennale, the Armchair 400 is a sculptural opus. The chair is affectionately named the "Tank Armchair", where the arms have a tank track-like profile. Its bent plywood and cantilevered framework flexes to provide the sitter with an optimum level of comfort. The 400's zebra print upholstery was originally specified by Aalto.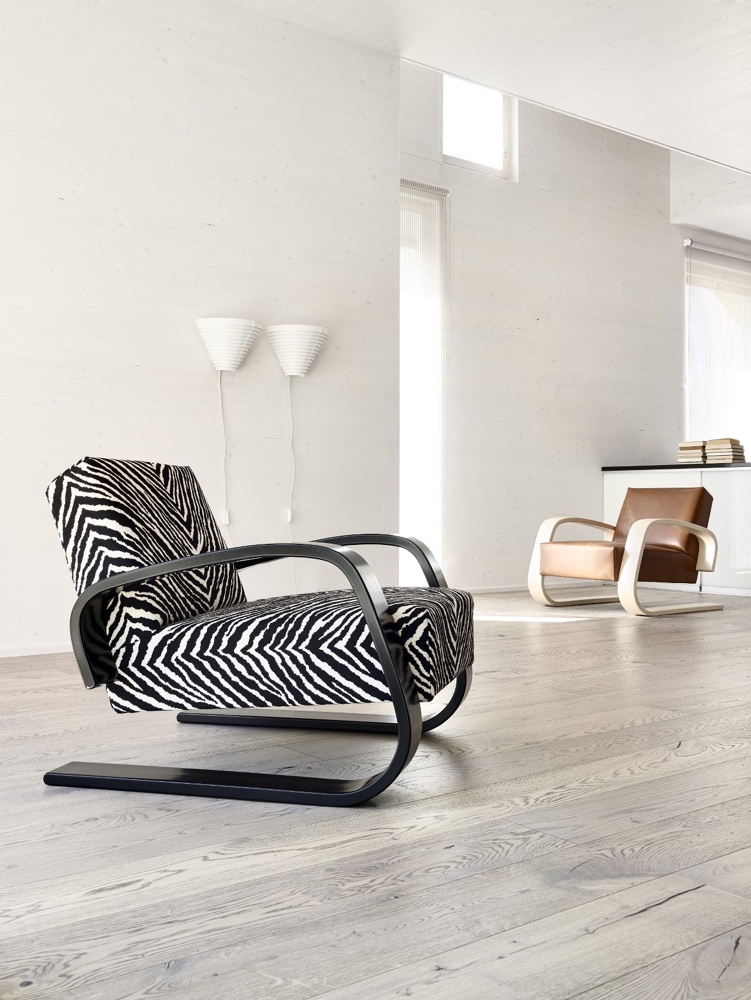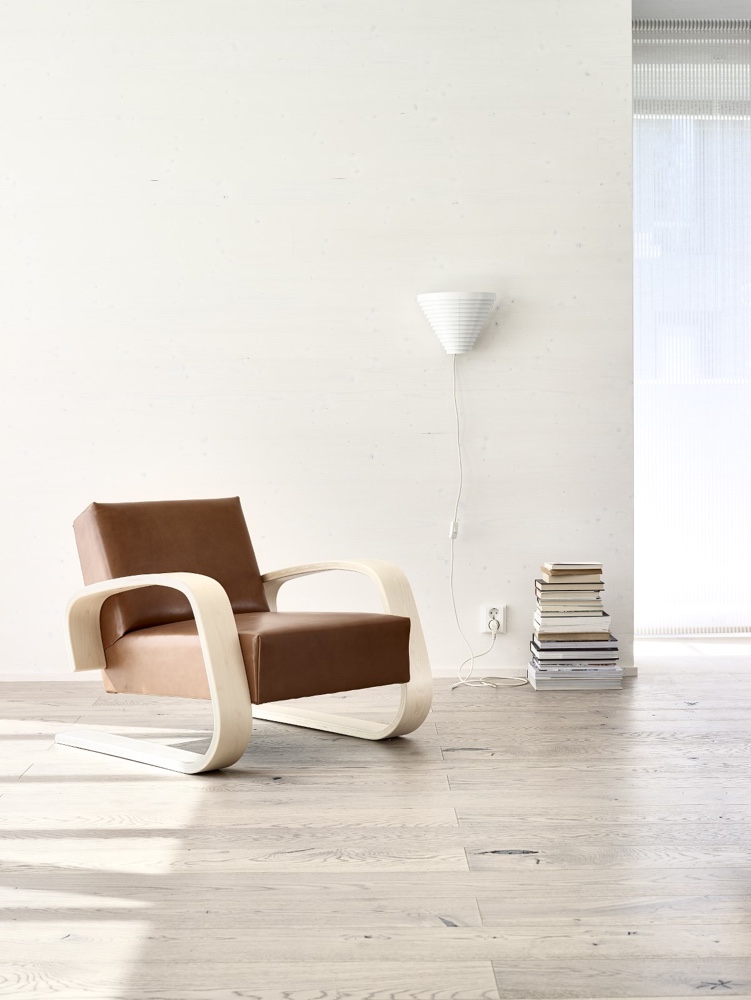 Images © Artek.
Armchair 406
Designed by Alvar Aalto in 1939, this lounge chair is at times referred to as the "Pension Chair", owing to the fact that the user can sit in a "state of retirement". (Source: Aalto.com) Its cantilevered form is crafted from birch with a linen webbed seat.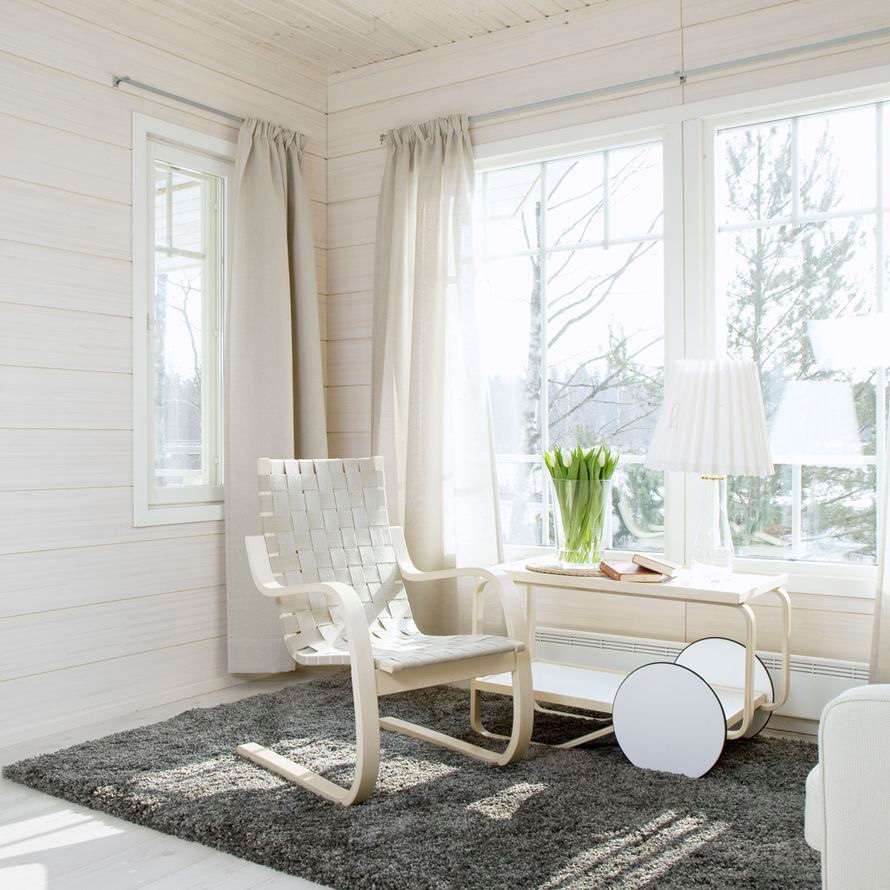 Image via woont.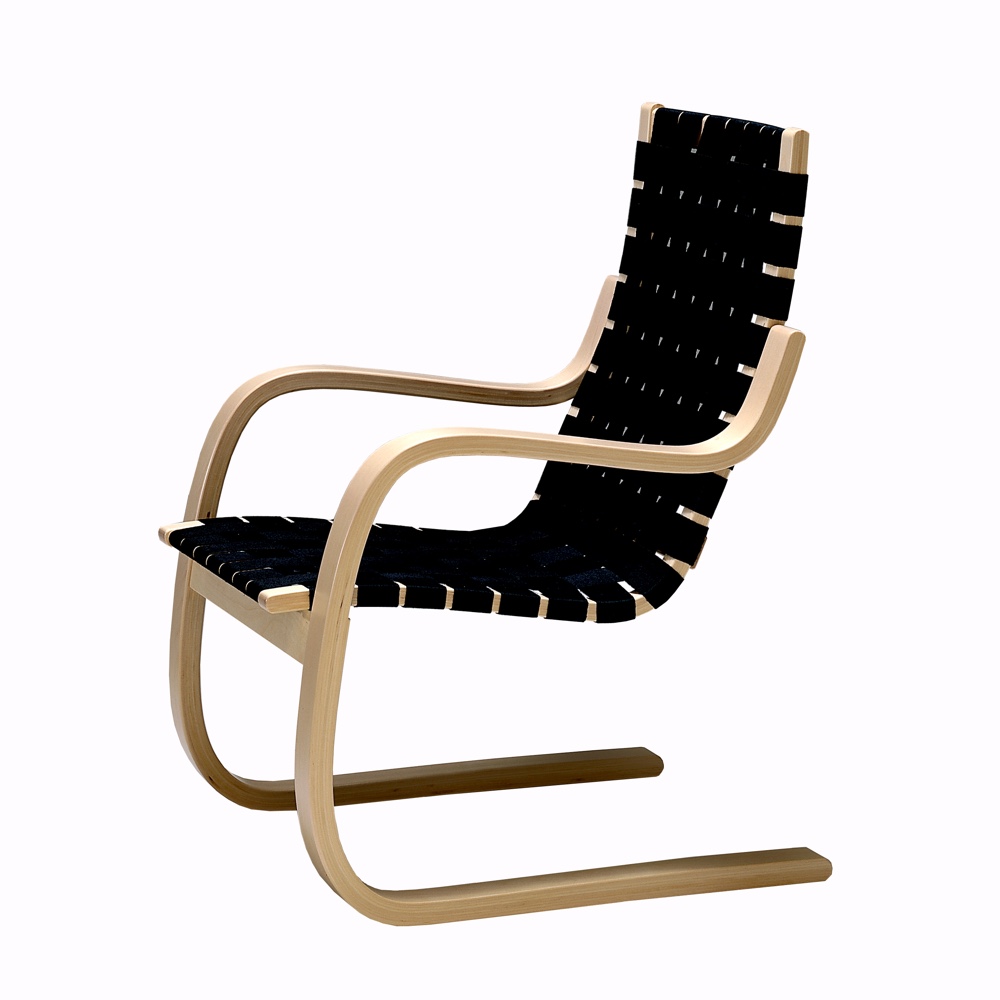 Image © Artek.
Zig-Zag
The cantilevered Zig-Zag chair was designed in 1932-34 by Dutch Architect Gerrit Thomas Rietveld. An experimental piece in its time, the Zig-Zag chair embodies a geometric composition of horizontal and vertical lines, as advocated by the avant-garde De Stijl movement of which Rietveld was a part. Similar to Rietveld's Red and Blue Chair (see 10 Iconic Chair Designs from the 1920s), the Zig-Zag chair's visual countenance – though striking – is somewhat rigid. Zig-Zag is produced today by Cassina.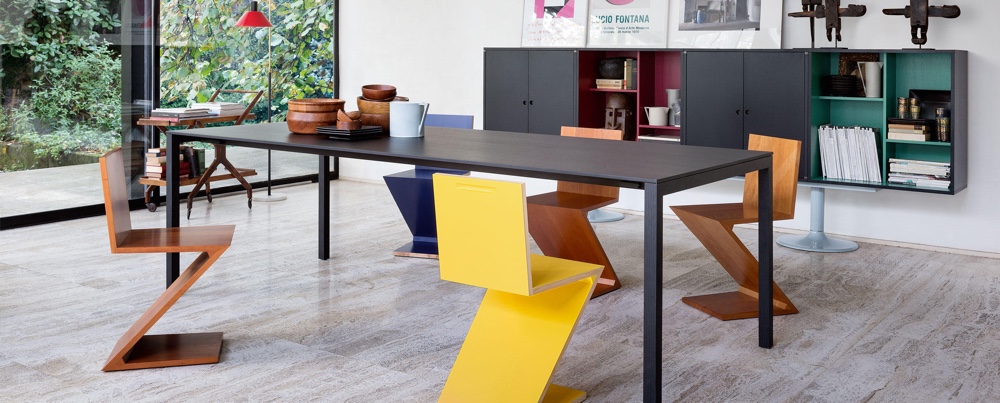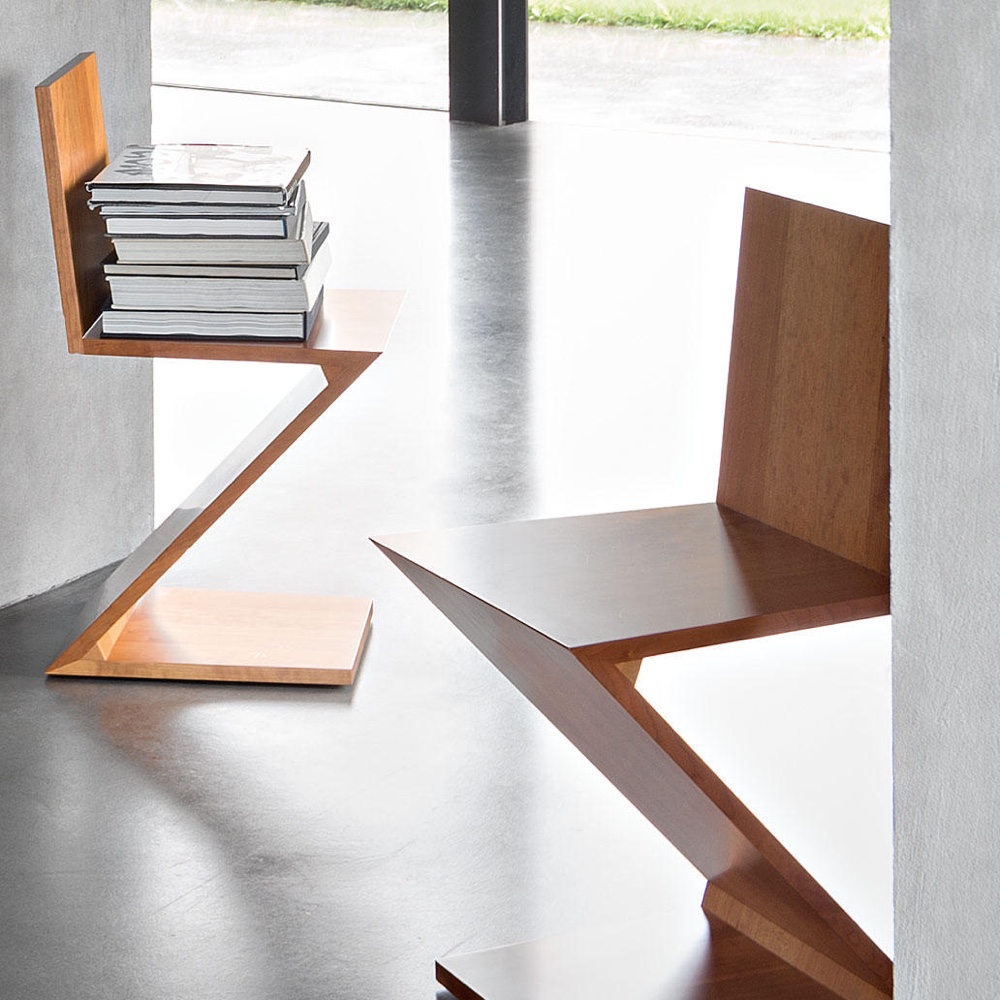 Images © 2014 CASSINA.
Crate Chair
Crate was designed by Gerrit Thomas Rietveld in 1934 and is a reflection of Rietveld's penchant for more rudimentary construction techniques in the 1930s. The chair's resolute simplicity was too a reflection of the harsh economic climate of that decade. (Source: Design Museum) Rietveld initially produced the Crate chair himself, selling it in complete form and DIY packs; today, Rietveld Originals has the Crate chair in its collection.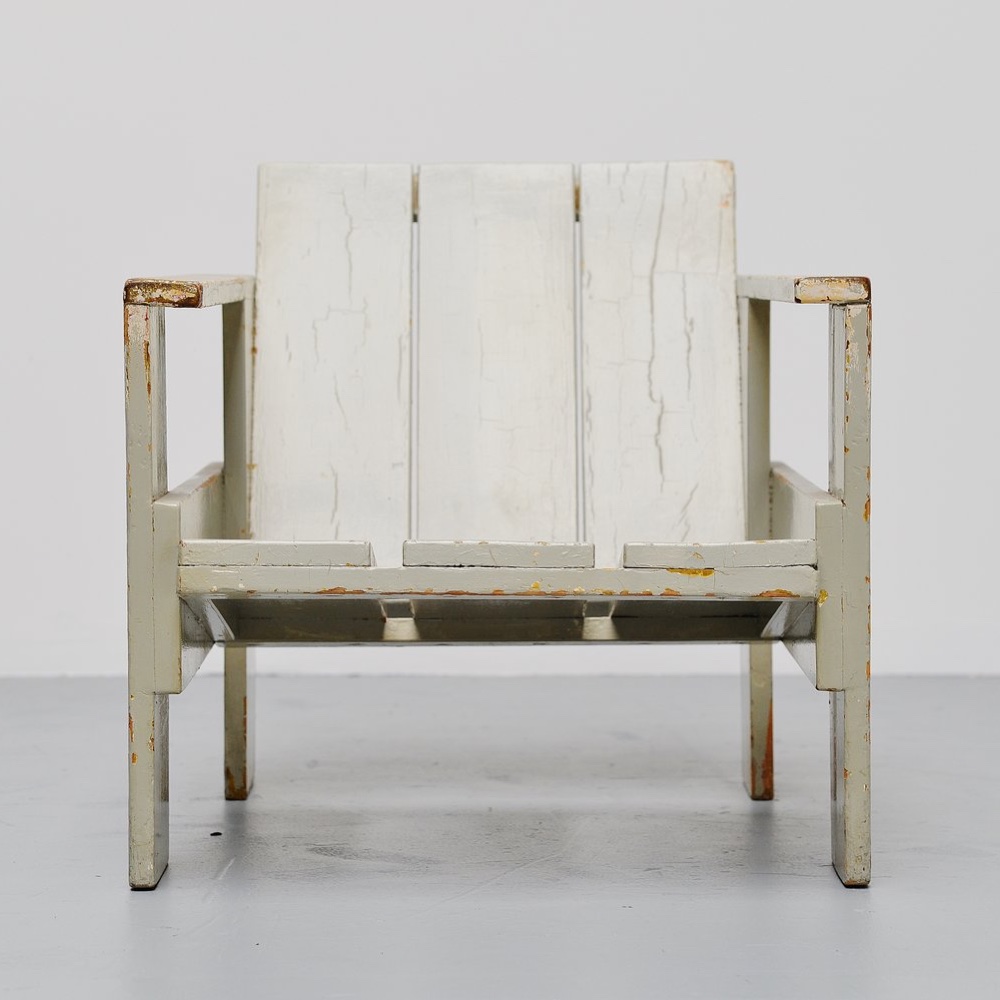 A rare early Crate chair for Metz & Co. Image © 2016 Midmod-Design.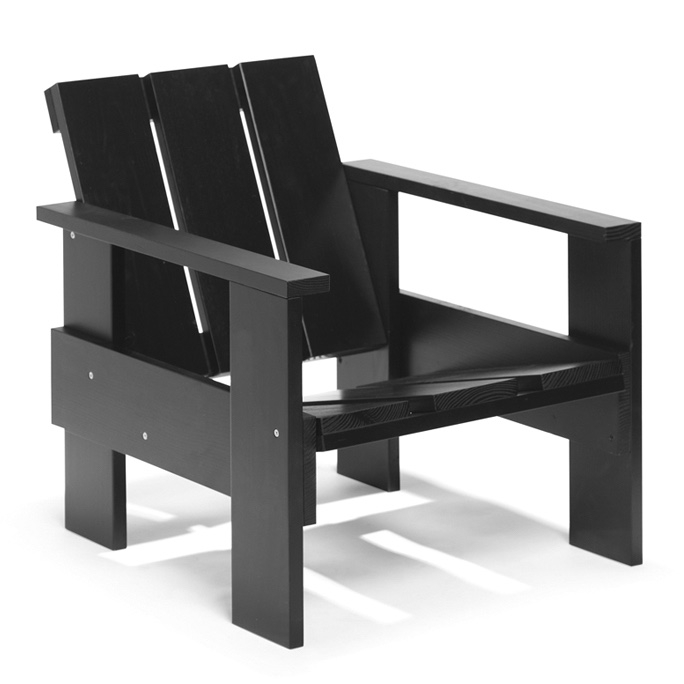 Crate chair in black. Image via Iconic Dutch.
Bibliography:
Design Museum. (2016) An introduction to the 1930s. [Online] Available from: https://designmuseum.org/design/chairs-1930s. [Accessed: 9th March 2016].