World War II impacted on the design and development of chairs during the first half of the 1940s, restricting production on the one hand and offering new opportunities on the other. Using the rich profusion of salvaged aluminium, Pennsylvania-based Emeco designed its Navy Chair for the US Navy. With the call for emergency transport splints, Charles and Ray Eames created leg splints from wood veneers. Later, the Eameses maximised the advancements made in plastics during WWII, developing a number of famous chair designs in the second half of the 1940s.
At the beginning of the decade, Finn Juhl introduced his distinctive Pelican Chair and ended the decade with his lofty Chieftains Chair. And a certain Hans J. Wegner made great strides with designs that continue to stand the test of time, from his 1944 China Chair™ to his 1949 Wishbone Chair.
Pelican Chair
Designed by Finn Juhl in 1940, the Pelican Chair's sculptural shape is entirely unique and quite sublime.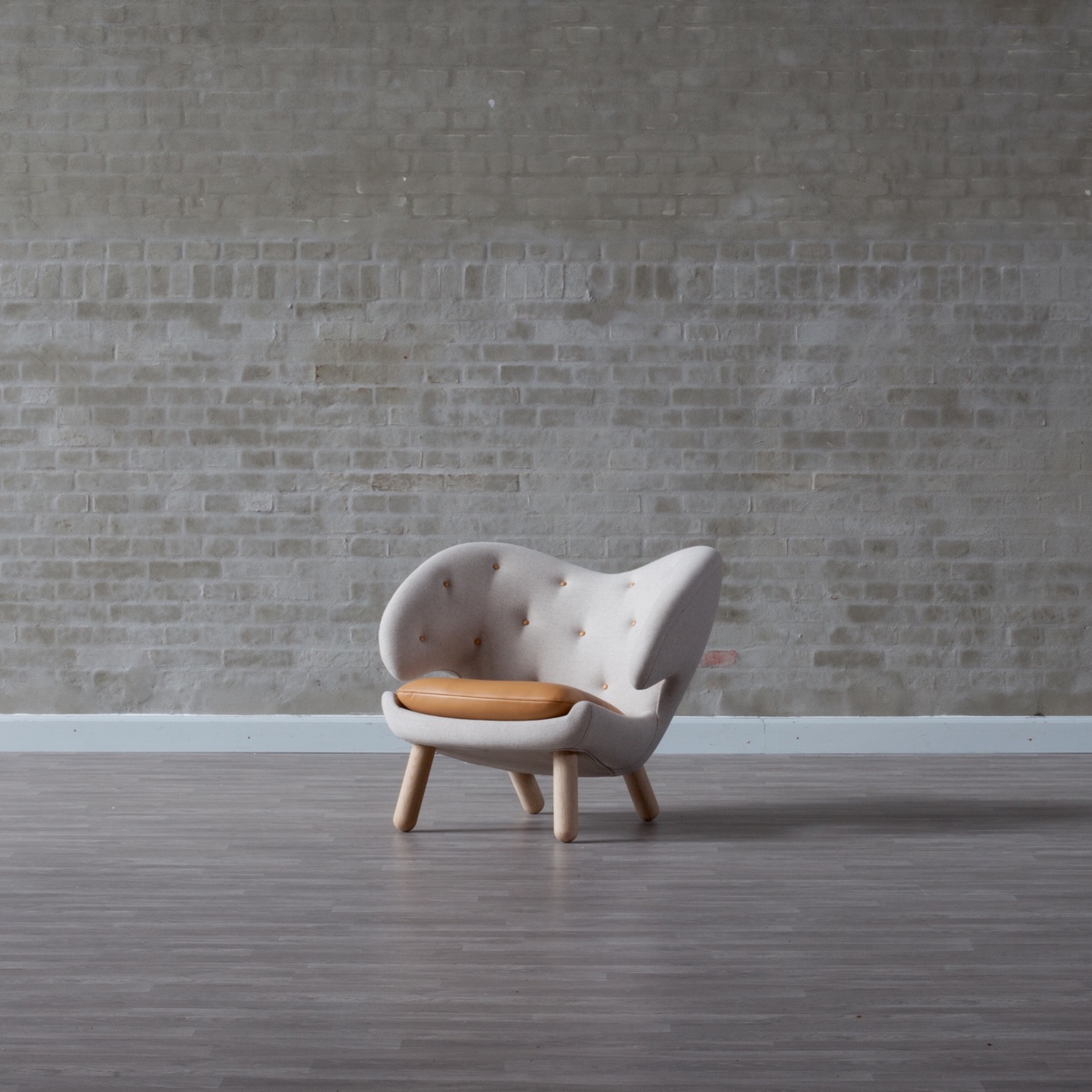 With its curvy lines and organic form, the Pelican's design was inspired by the modern art works of Juhl's artist friends, including sculptors Henry Moore, Jean Arp and Barbara Hepworth (Source: Haus). One of Danish design's great midcentury masters, Finn Juhl believed the craftsman's ability to craft is commensurate with the sculptor's ability to sculpt.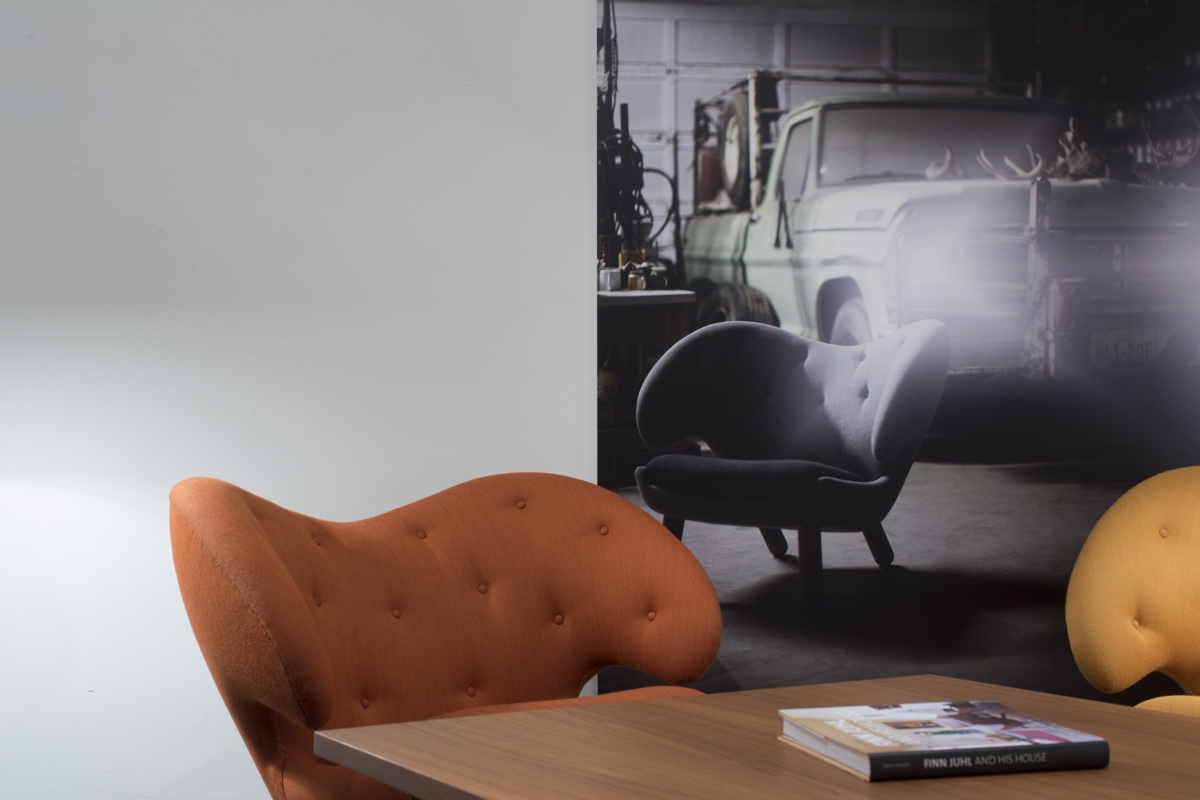 China Chair™
The China Chair™ was designed by Hans J. Wegner in 1944 and is manufactured by Fritz Hansen. Made using cherry wood or black-coloured ash (a version introduced in 2008), it is Fritz Hansen's only solid wood chair.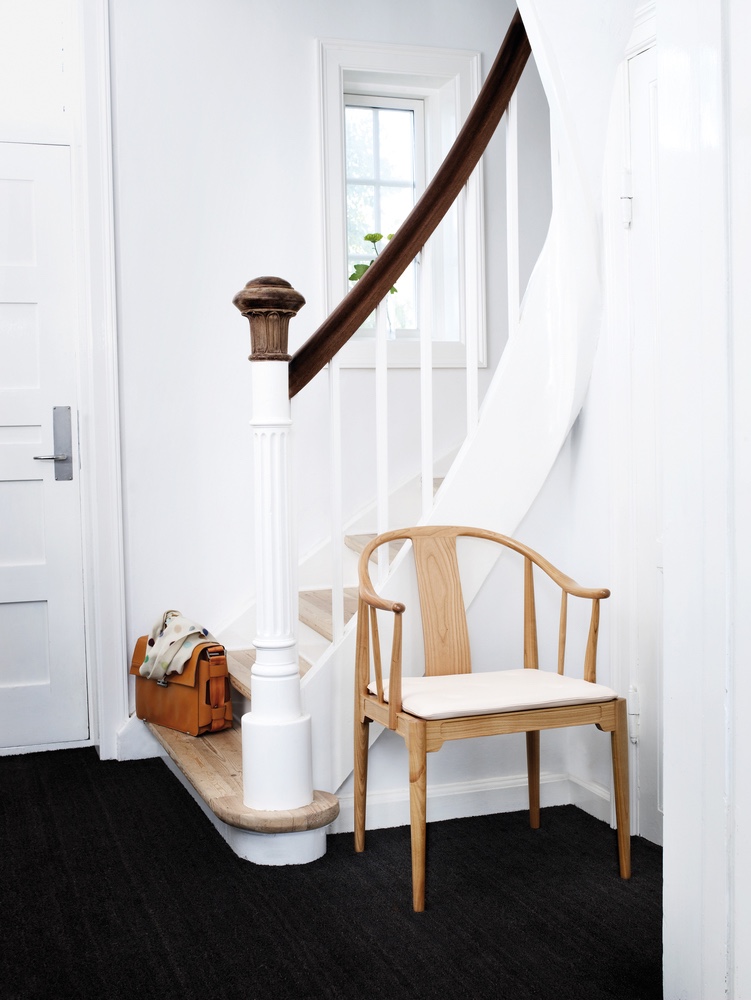 The image of a Chinese chair, circa 1700s, appeared in Danish furniture designer Ole Wanscher's 1932 book Møbeltyper (Furniture Types). It was this image that inspired Wegner to design his China Chair™ (he worked on four variations of the chair). As an exponent of organic modernism, Wegner's chair assumed a particularly organic expression and form. Fritz Hansen had asked Wegner to develop a new chair with a rounded top rail. Wegner was intrigued by a chair's back support and its expressive possibilities, something that would continue to fascinate him throughout his career (Holmsted Olesen, 2014).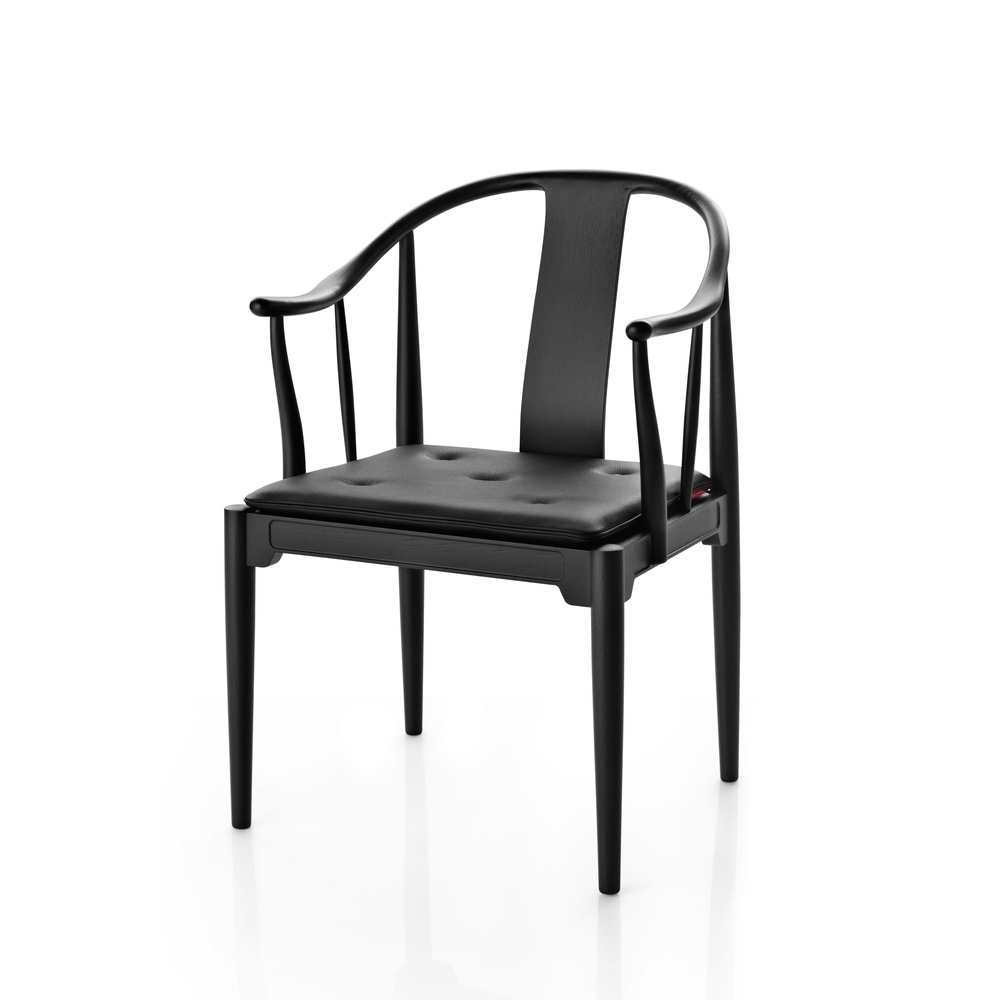 Navy Chair
Wilton Carlyle Dinges established the Electrical Machine and Equipment Company (Emeco) in 1940. Located in Hanover, Pennsylvania and employing local steelworkers, Emeco was commissioned by the American government to design a chair that could withstand life on naval vessels. Thus, in 1944 the 1006 (pronounced ten-oh-six) Navy Chair was born.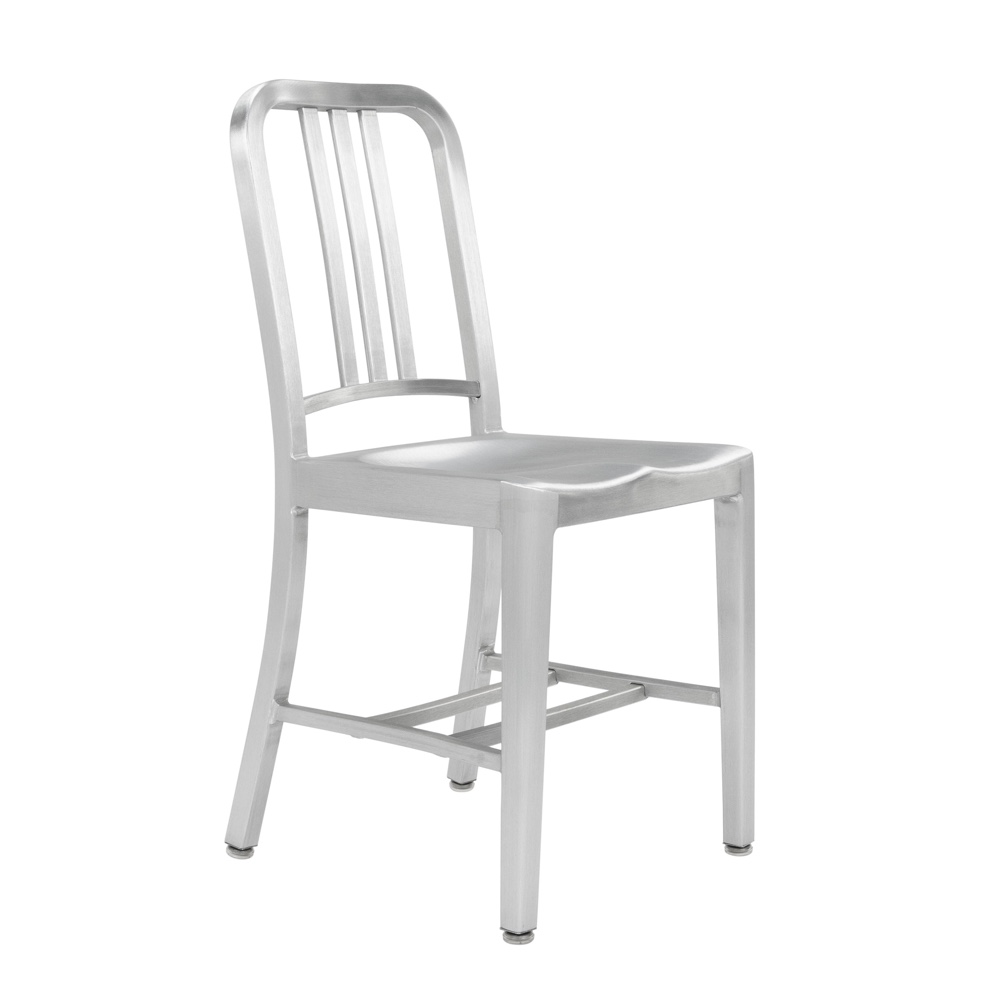 With an abundance of salvaged aluminium, Emeco needed to ensure its Navy Chair design would last. The company developed a process of 77 steps, including forming, welding, heat-treating and anodising, that would transform ordinary aluminium into an exceptionally sturdy material. A functional American icon, the Navy Chair has been in continuous production since 1944. It is still made in Hanover, Pennsylvania and has an estimated life cycle of 150 years.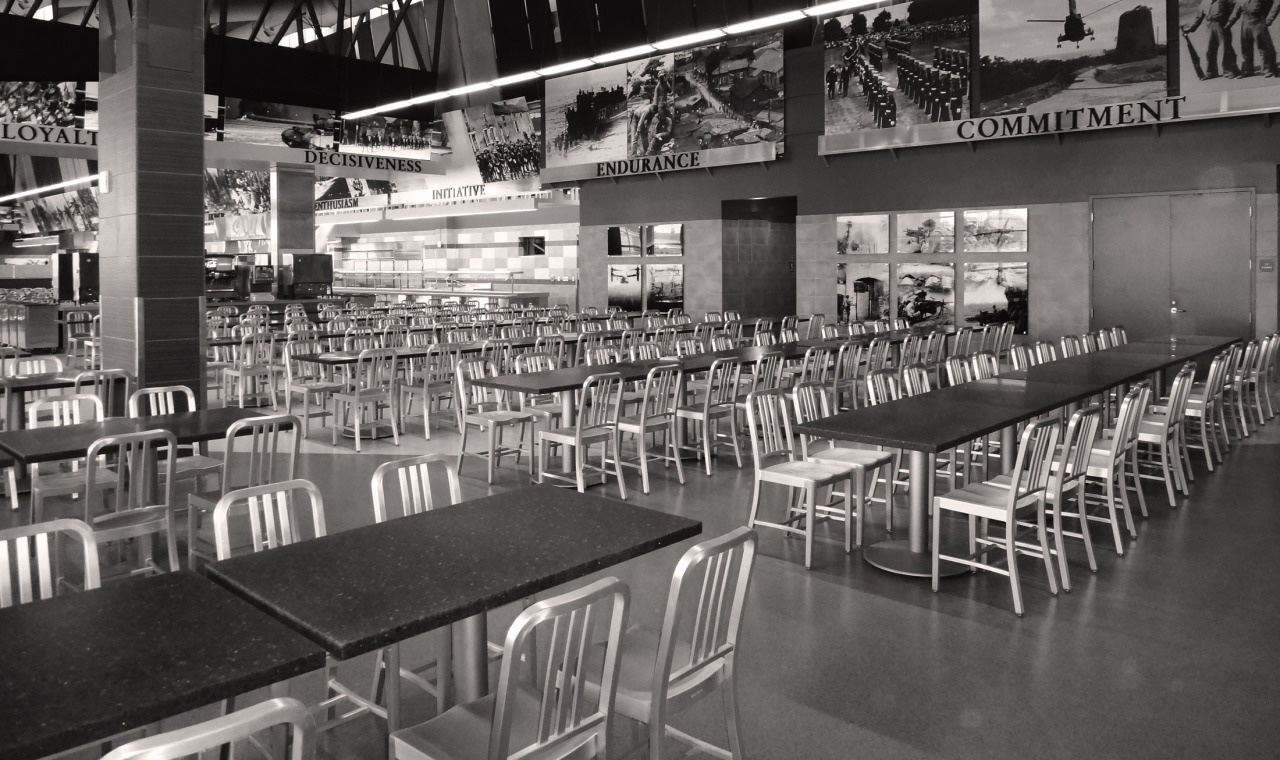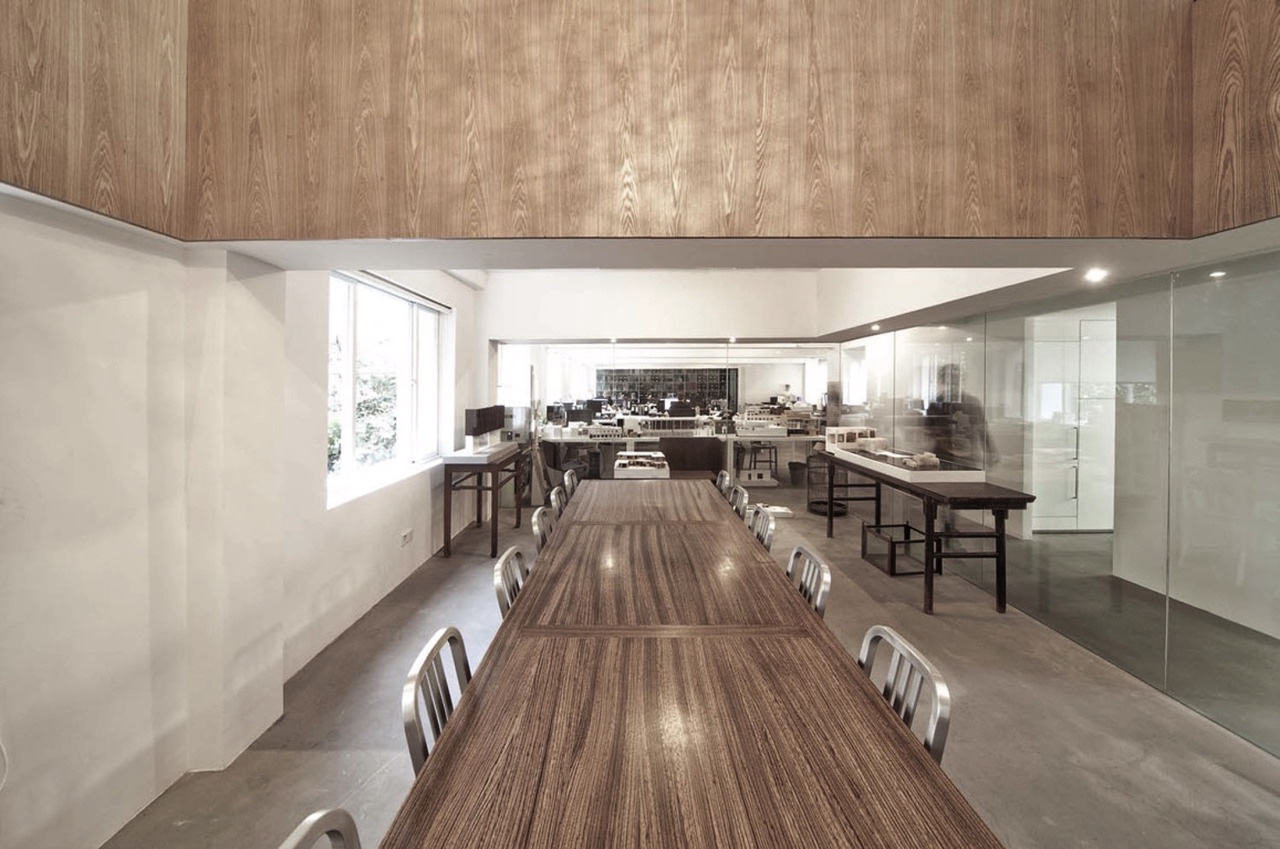 LCW (Lounge Chair Wood)
Designed by Charles and Ray Eames in 1945, Time magazine (somewhat prematurely) called the LCW "the chair of the century" (Source: Eames Office).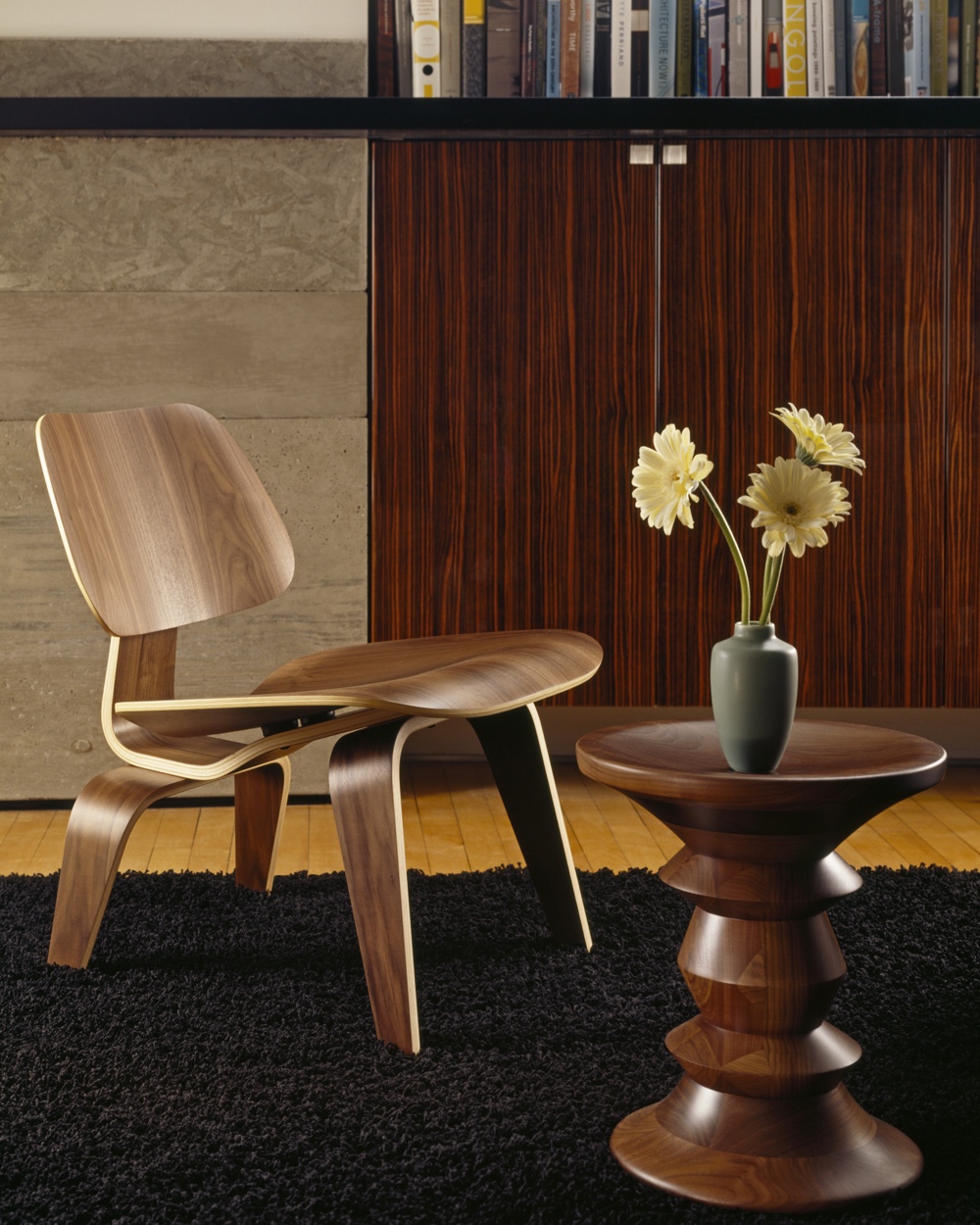 The Eameses had originally strived to manufacture a single shell from moulded plywood. However, a split was needed to make the curve, and so they chose to break the shell in two parts, creating the LCW's seat and back.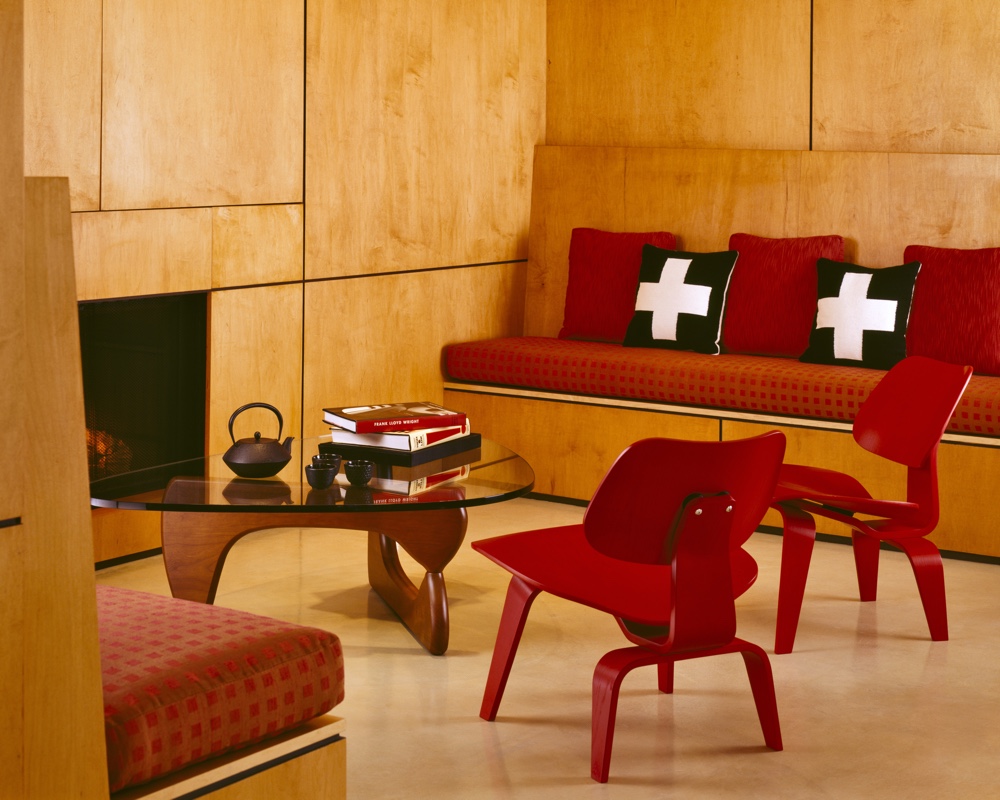 Eames Moulded Plastic Chairs
In the late 1940s, the Eameses wished to create high-quality and inexpensive furniture by utilising existing methods of mass production. By 1950, having capitalised on the technical and material advancements made in plastics during WWII, the Eames Office, in collaboration with Herman Miller and Zenith Plastics, introduced their moulded-plastic shell chairs to the market (Ince & Johnson, 2015).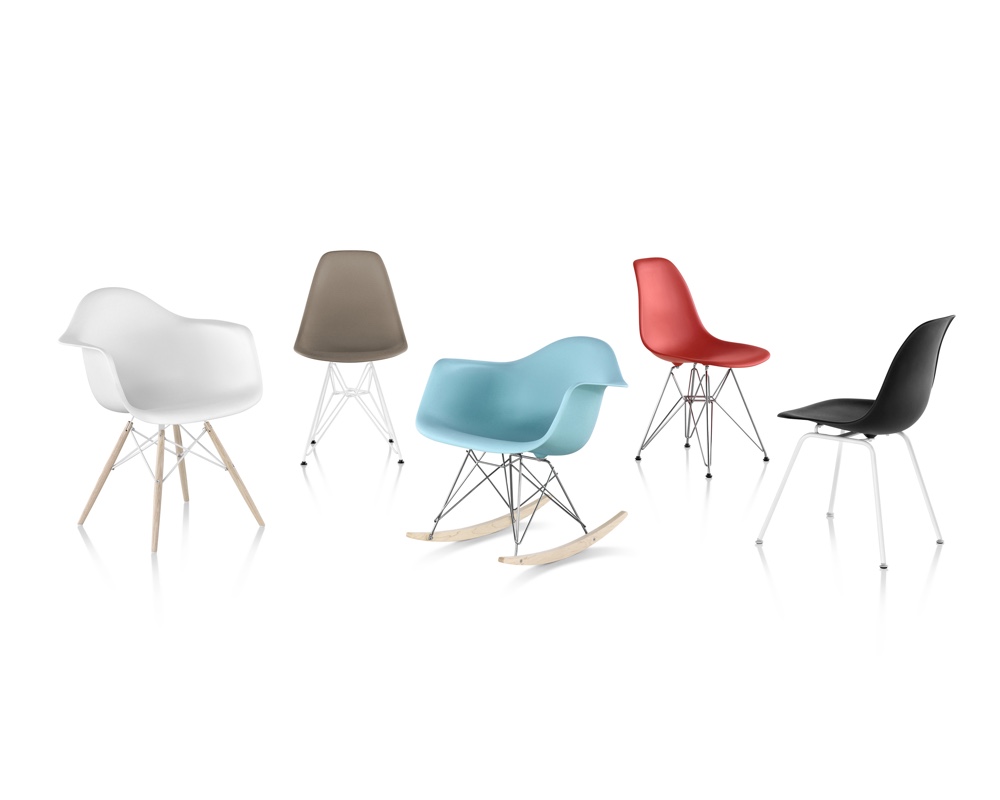 In 1948, MoMA (Museum of Modern Art) announced the "International Competition for Low-Cost Furniture Design". Working with the University of California's engineering department, the Eames Office submitted a series of competition boards and produced full-scale chair models, taking them closer to realising a mass-produced single-piece shell chair (Ince & Johnson, 2015).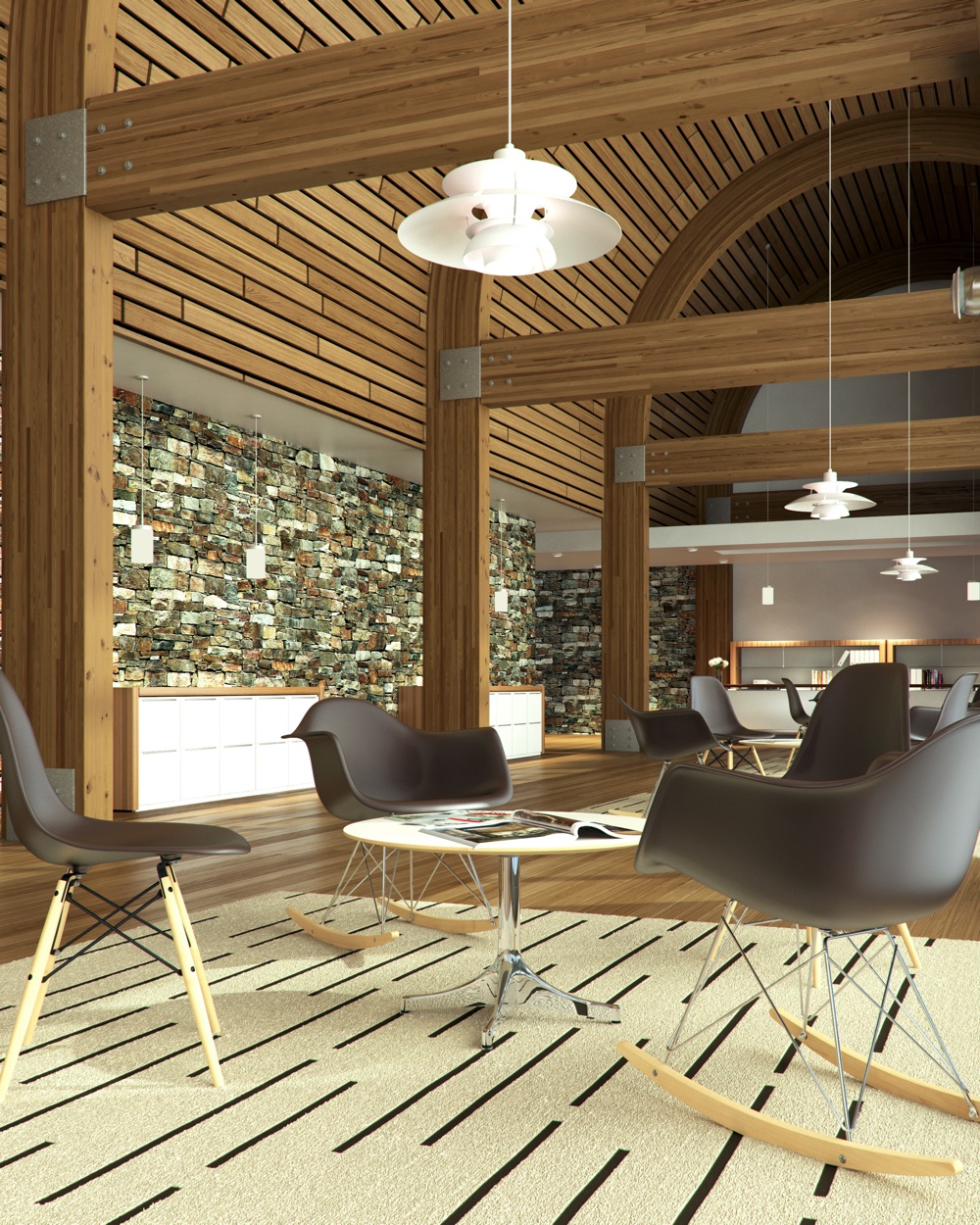 Eames Moulded Plastic Side Chairs and Arm Chairs (originally made in fibreglass) went into production in 1950.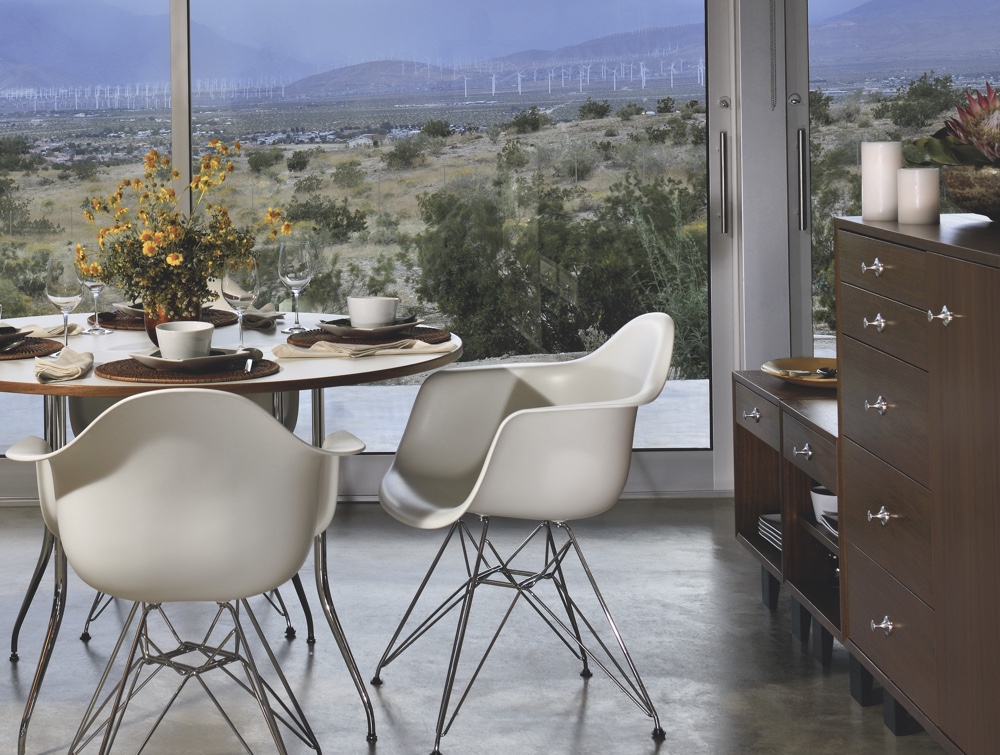 La Chaise
La Chaise was designed by Charles and Ray Eames in 1948 for MoMA's "Low-Cost Furniture Design" competition. As well as referring to its function, the name "La Chaise" is also a reference to Gaston Lachaise's 1927 Floating Figure sculpture, whose shape the Eameses believed would fit their chair to perfection (Source: Eames Office).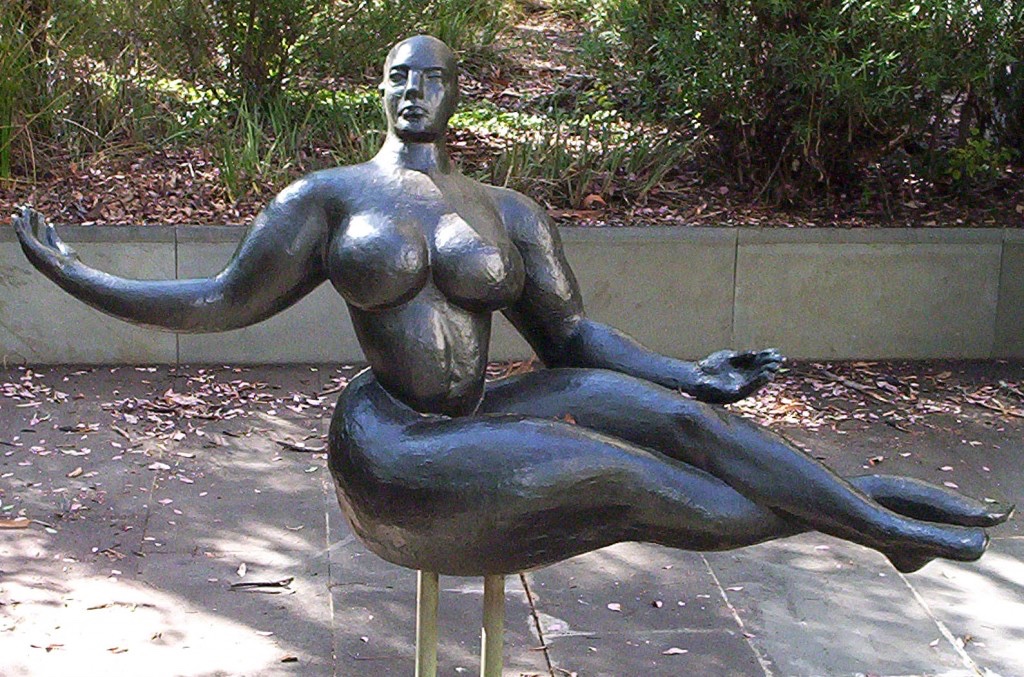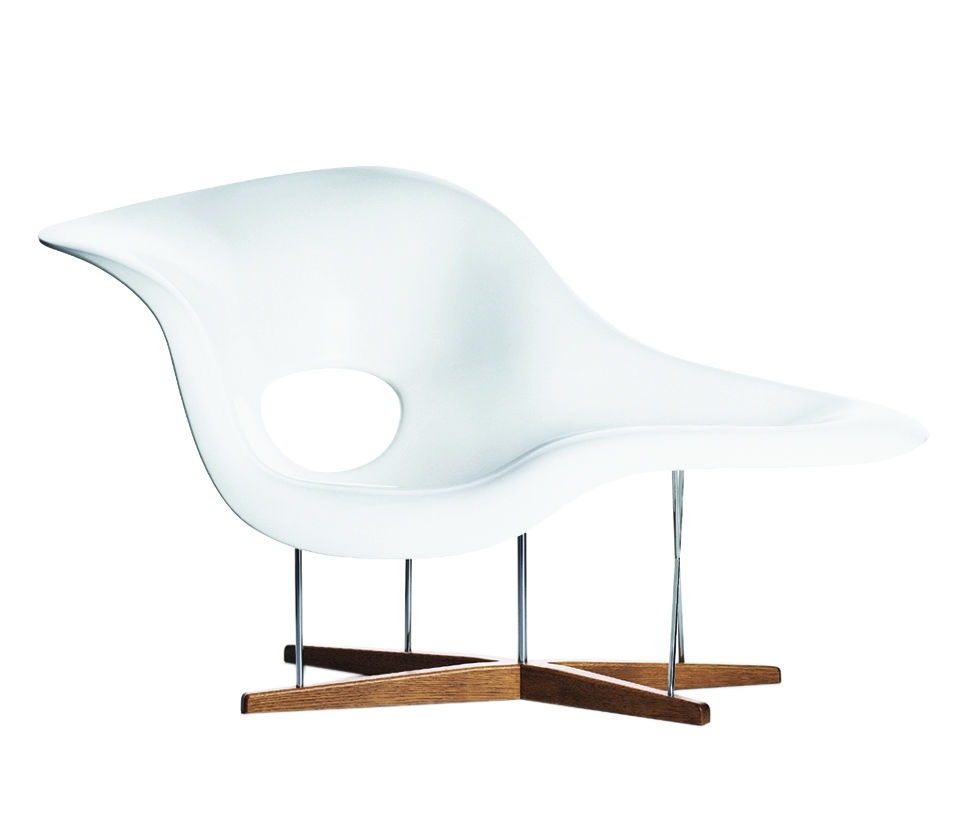 Sculptural and elegant, La Chaise is an enchanting design. Yet owing to its high production cost, it was never manufactured during Charles and Ray's lifetime. An icon of modern organic design, it is now produced by Vitra.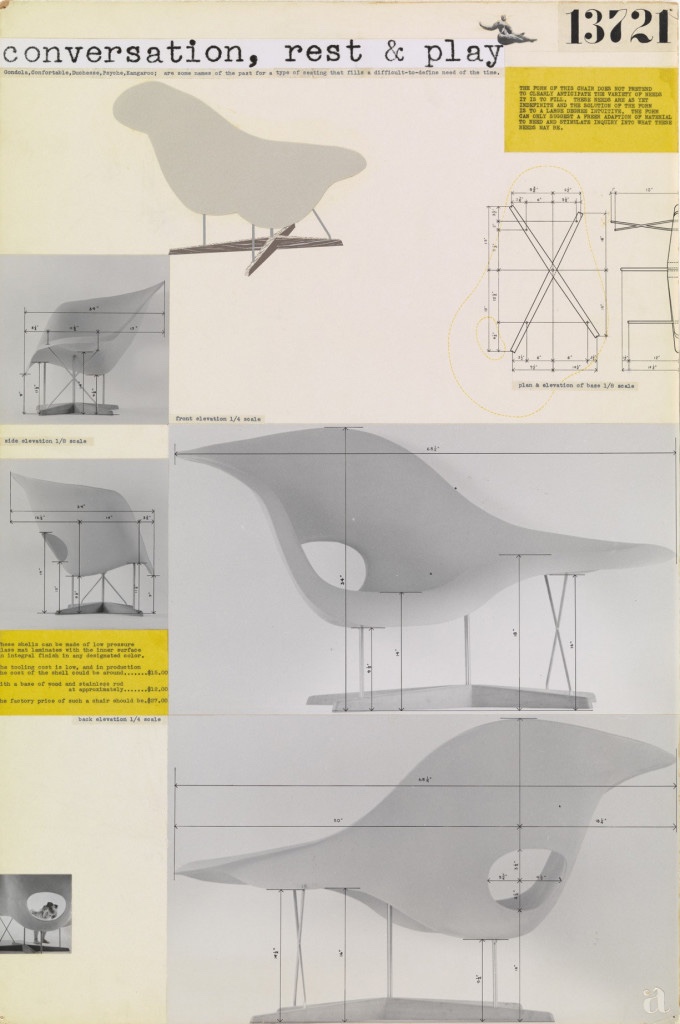 Chieftains Chair
Designed by Finn Juhl in 1949, the Chieftains Chair (an apostrophe is deliberately omitted from the name) is a marvelous design feat.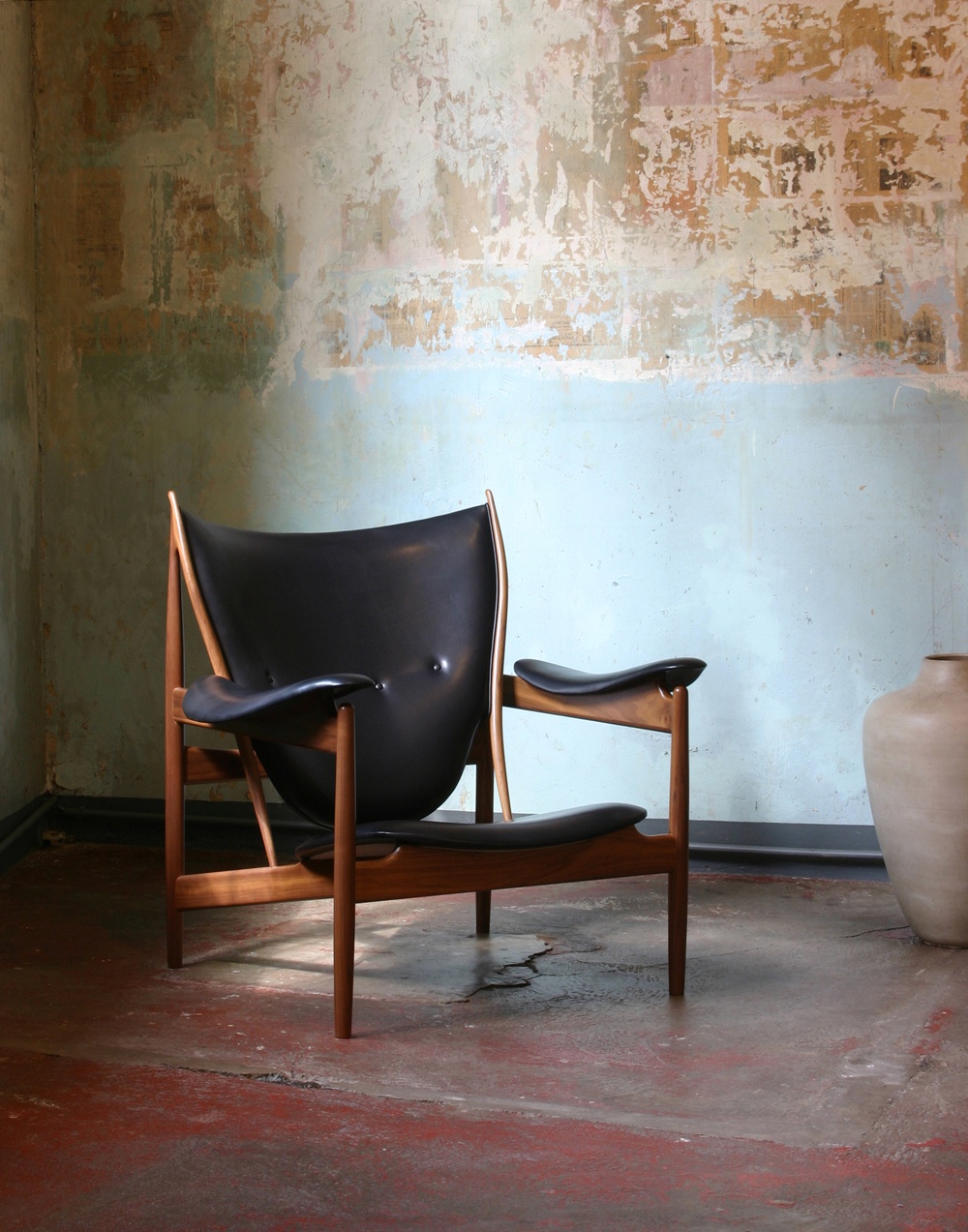 Juhl had created this chair for the 1949 Copenhagen Cabinetmakers' Guild. While at the exhibition, King Frederick IX of Denmark took a seat, and so a journalist proposed naming it the "King's Chair". However, Juhl deemed this name unduly pretentious and instead opted for the "Chieftains Chair" (Source). In profile, it has the poise of a leader's chair and exudes much charisma.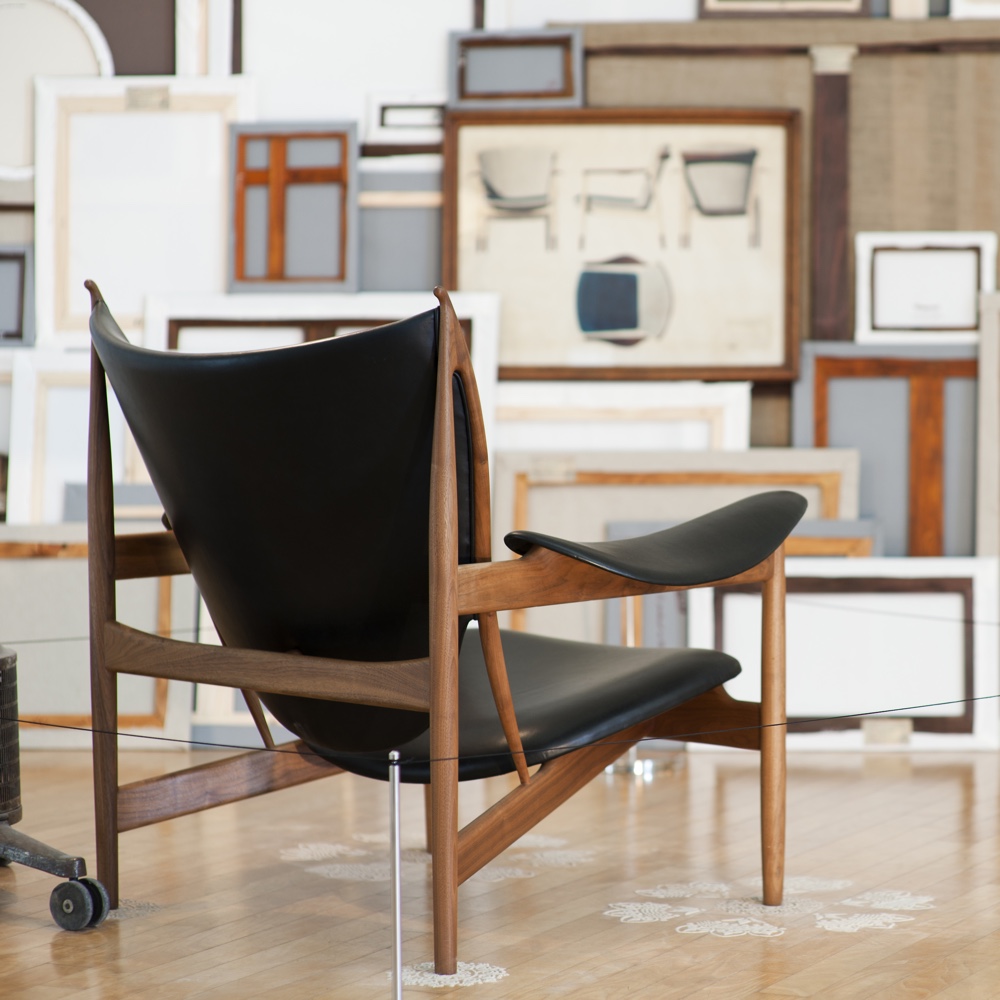 Wishbone Chair
The CH24 Wishbone Chair was designed in 1949 by Hans J. Wegner for Carl Hansen & Søn; it has been in continuous production since 1950. Although Carl Hansen & Søn had originally commissioned a chair similar to Wegner's China Chair, he instead designed an entirely new chair for the company, naming it the Wishbone Chair (Holmsted Olesen, 2014).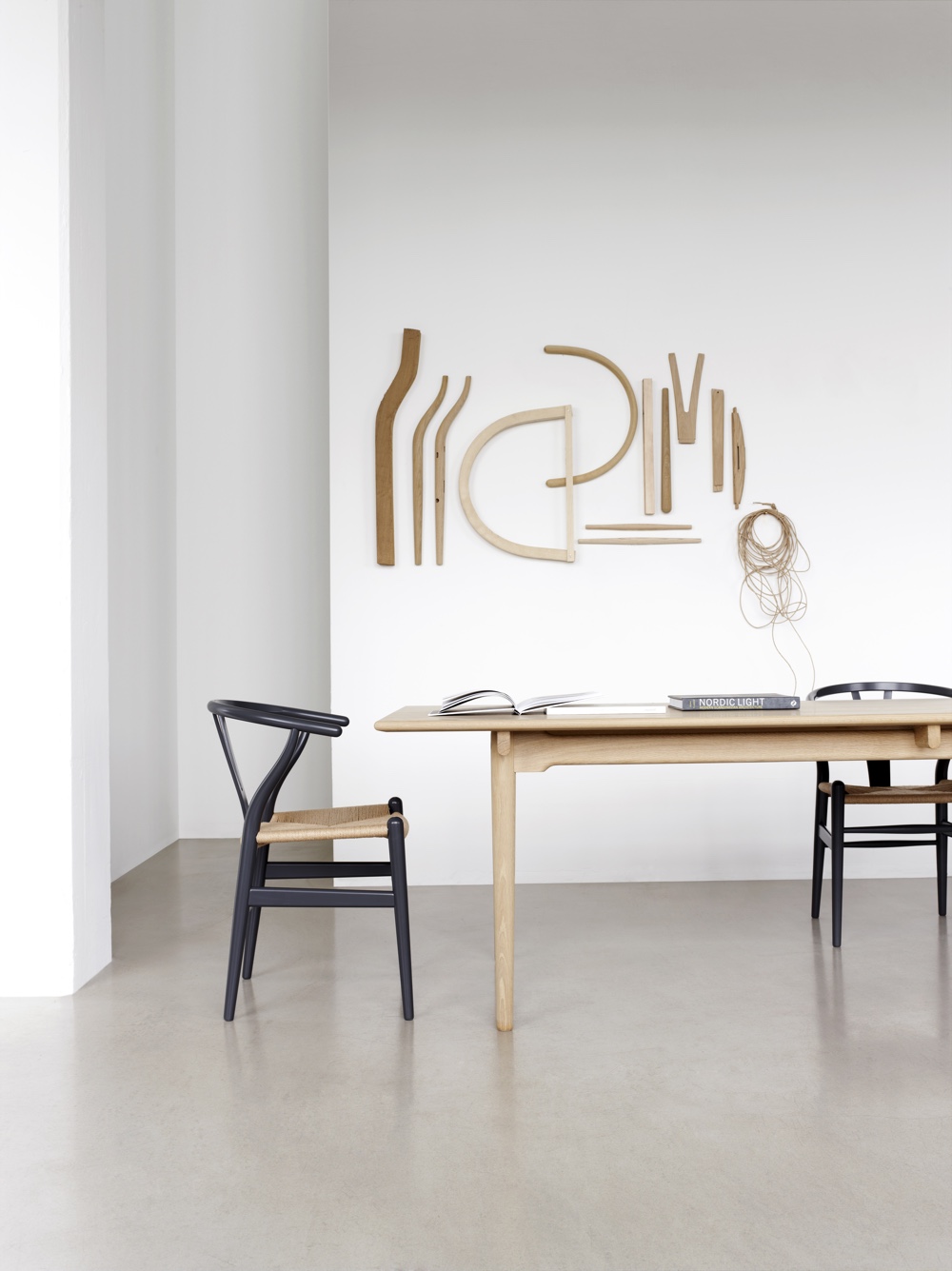 Designed for mass production, the chair is exquisitely crafted in wood with an intricate paper cord seat. The Wishbone's "refined hourglass silhouette and central wishbone form give the chair a very distinct… appearance, a signature of Wegner's work" (Holmsted Olesen, 2014, p. 116).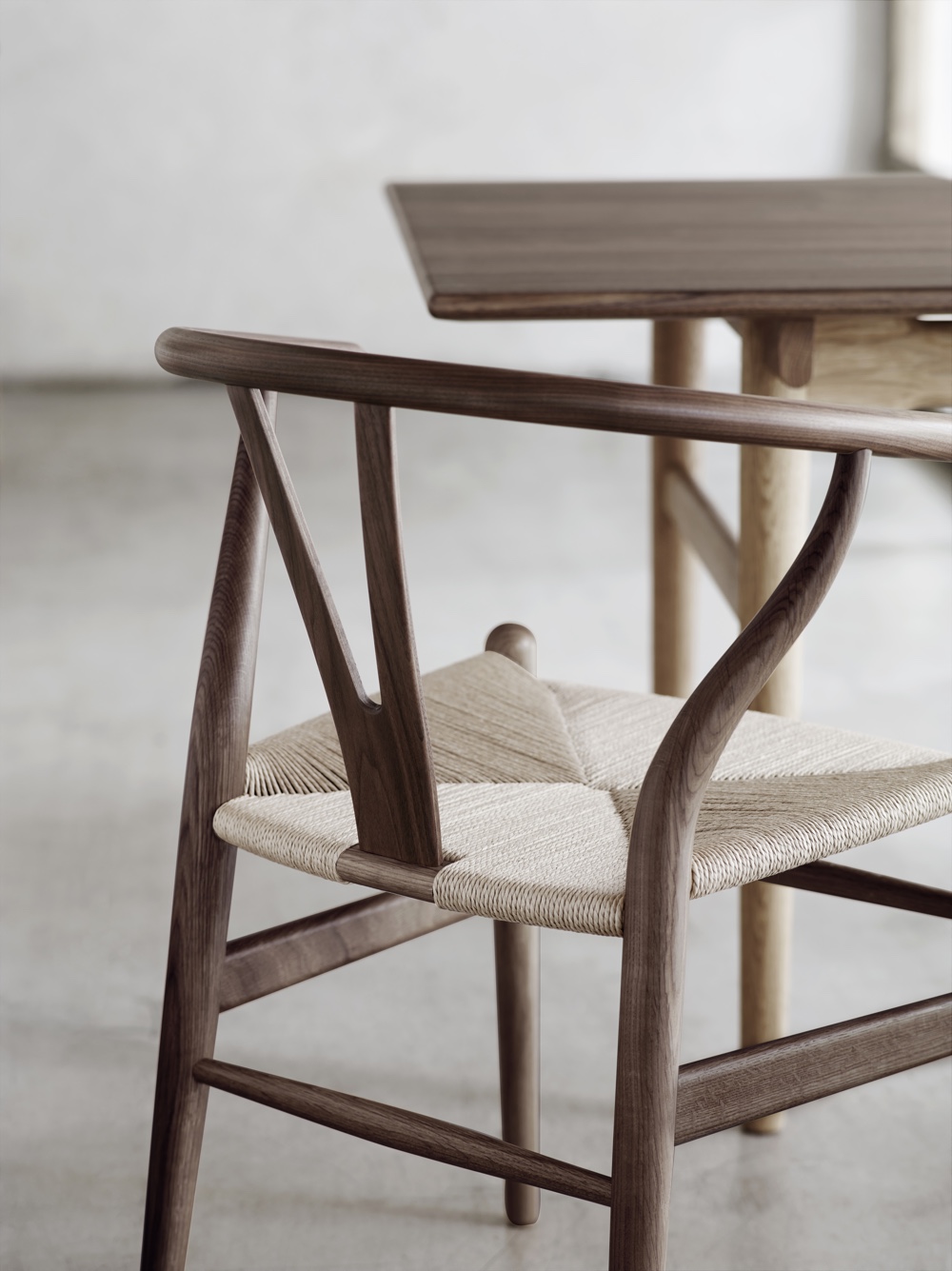 Metropolitan Chair
The Metropolitan Chair was designed by Danish design duo Ejner Larsen & Aksel Bender Madsen in 1949 for Carl Hansen & Søn. A truly remarkable chair, it is an example of the meticulous craftsmanship that emerged from the golden era of Danish Modernism.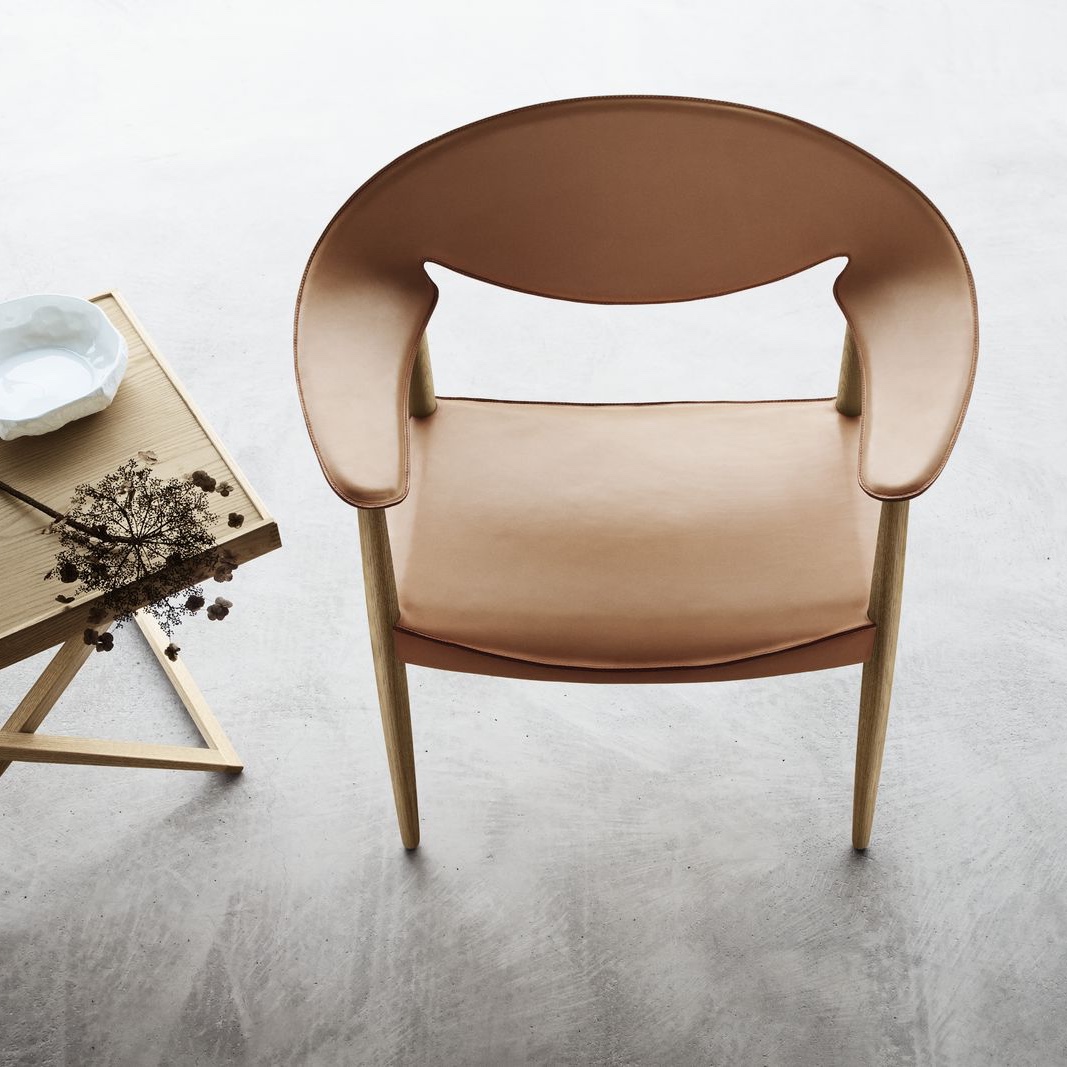 The chair is named after New York's Metropolitan Museum of Art, where it was part of a 1960 exhibition on "The Arts of Denmark".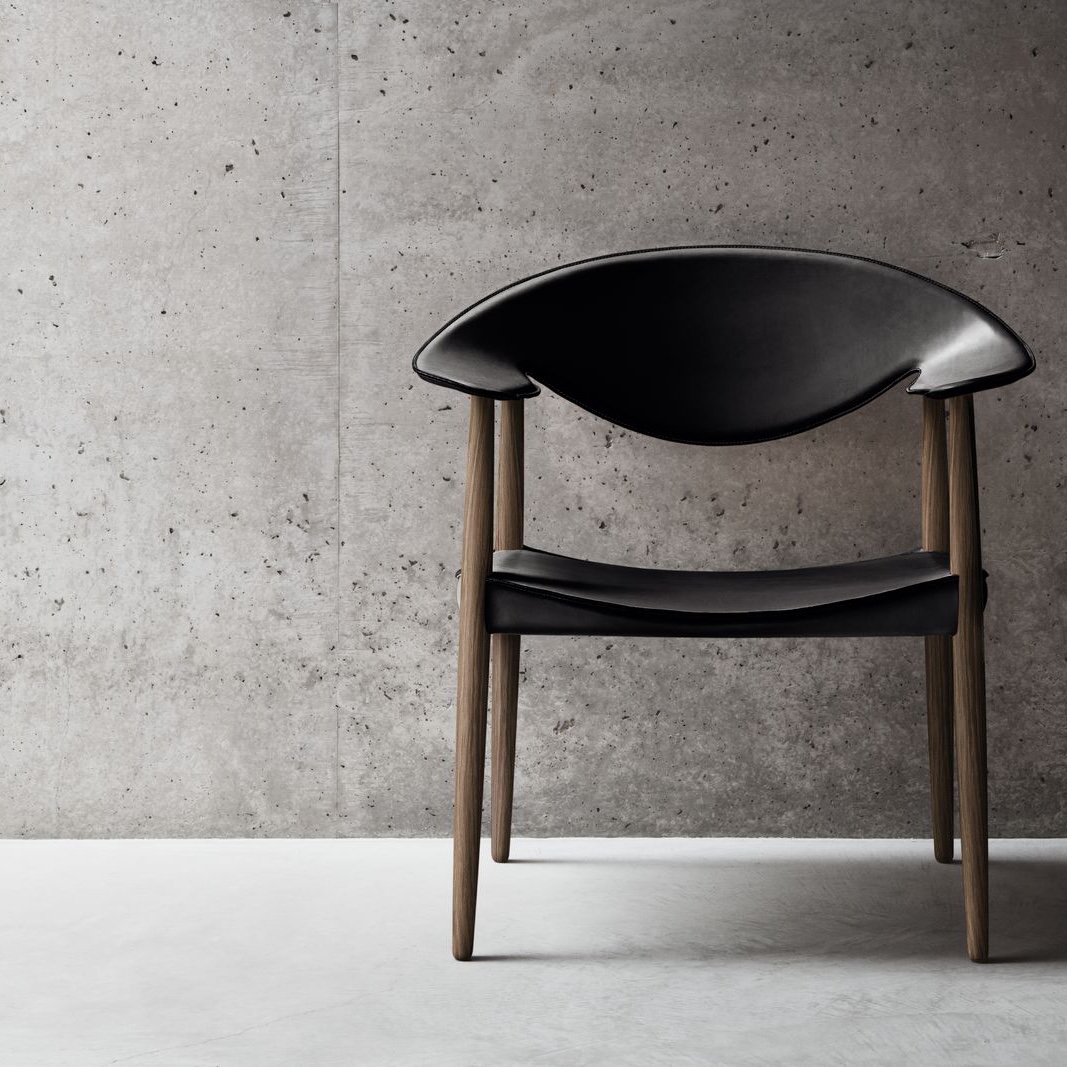 References:
Holmsted Olesen, C. (2014.) Hans J. Wegner: Just One Good Chair. Germany: Hatje Cantz Verlag.
Ince, C., & Johnson, L. (Eds.). (2015). The World of Charles and Ray Eames. London: Thames & Hudson Ltd.