In the 1970s, iconic chair designs were few and far between, with many designs emerging in the early part of the decade. A number of chair shapes were whimsical and offbeat, yet conceived with utmost sincerity: Verner Panton's 1970 Amoebe chair, Achille Castiglioni's 1970 Primate 240 kneeling stool and Frank Gehry's 1972 Wiggle Side Chair are prime examples. These chairs were perhaps in part a spillover of the 1960s nonconformist idyll. As the decade progressed, the 1970s would be marked by war, corruption, strikes and rising unemployment.
Amoebe
The Amoebe chair was created by Verner Panton in 1970 for Visiona 2, a one-time radical vision of the future of 20th century design. Panton's futuristic domestic environment was made up of colourful and modular upholstered units, believed to reflect the informal attitudes of the era.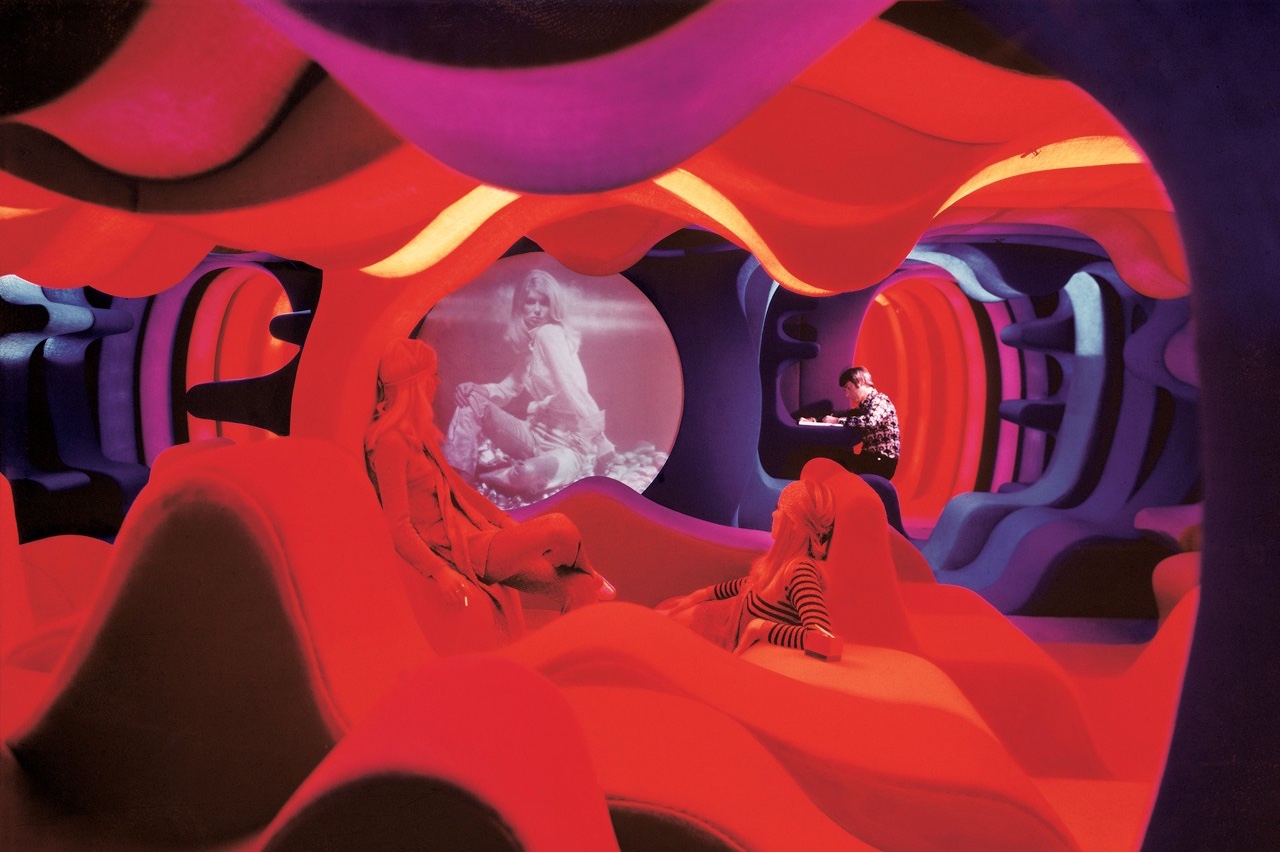 Manufactured by Vitra and available in two sizes, Amoebe is a theatrical, colourful and unique chair concept. The design truly represents a wonderful expression of a time to come, as envisioned by a passionate Panton in his inimitable style.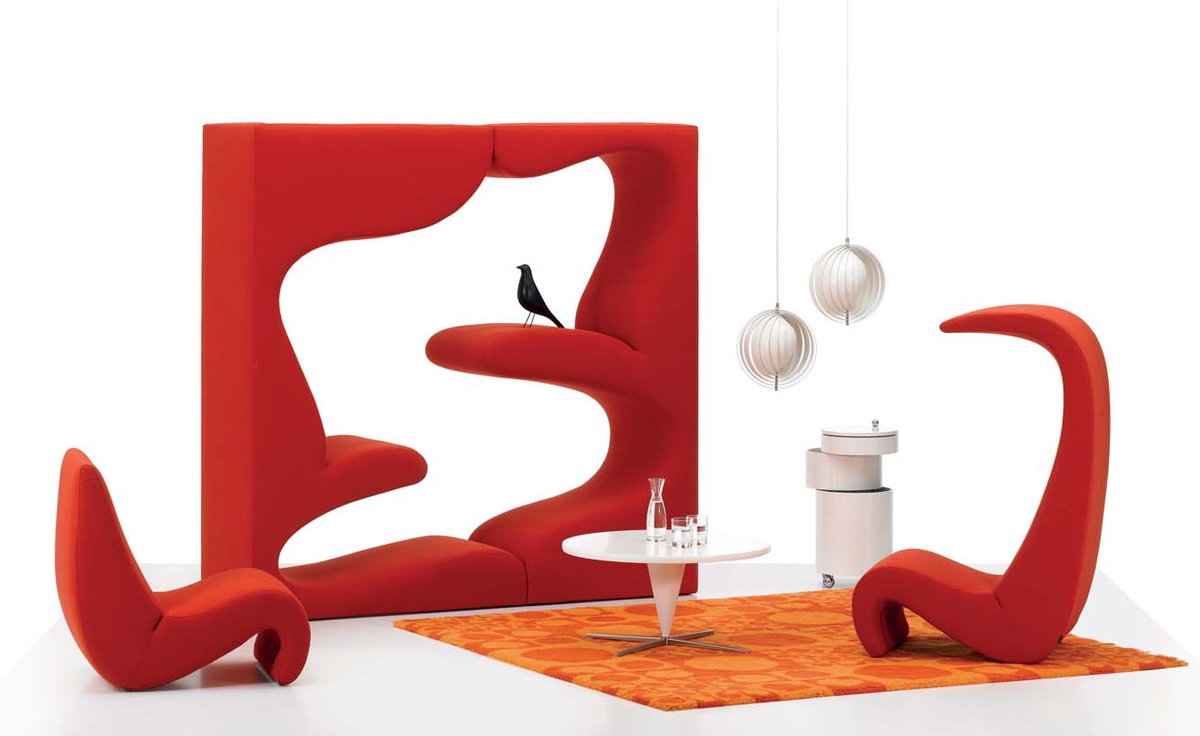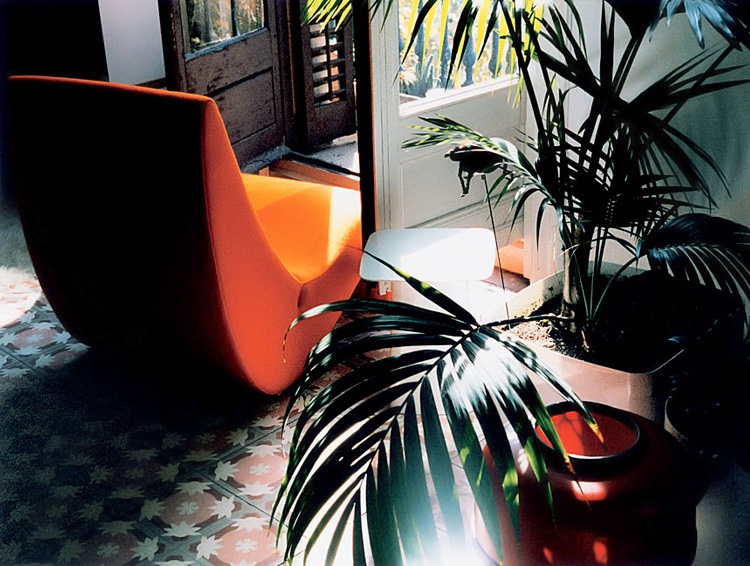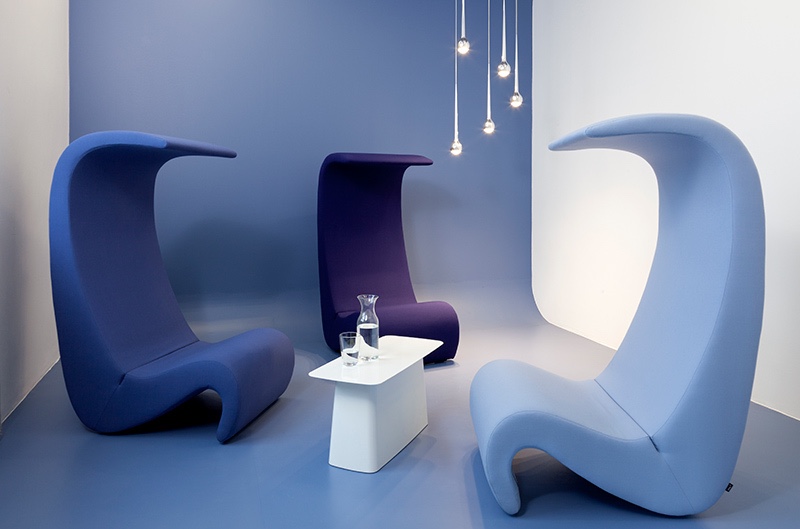 Primate 240
Designed in 1970 by Achille Castiglioni and manufactured by Zanotta, the Primate 240 is a rather unexpected kneeling stool. A sturdy piece, the base is made using black-painted polystyrene, with flexible polyurethane upholstery (covered in leather or Eco-leather) and a curved stainless steel leg. In creating the stool, Castiglioni was inspired by the erect manner in which people in the east would sit.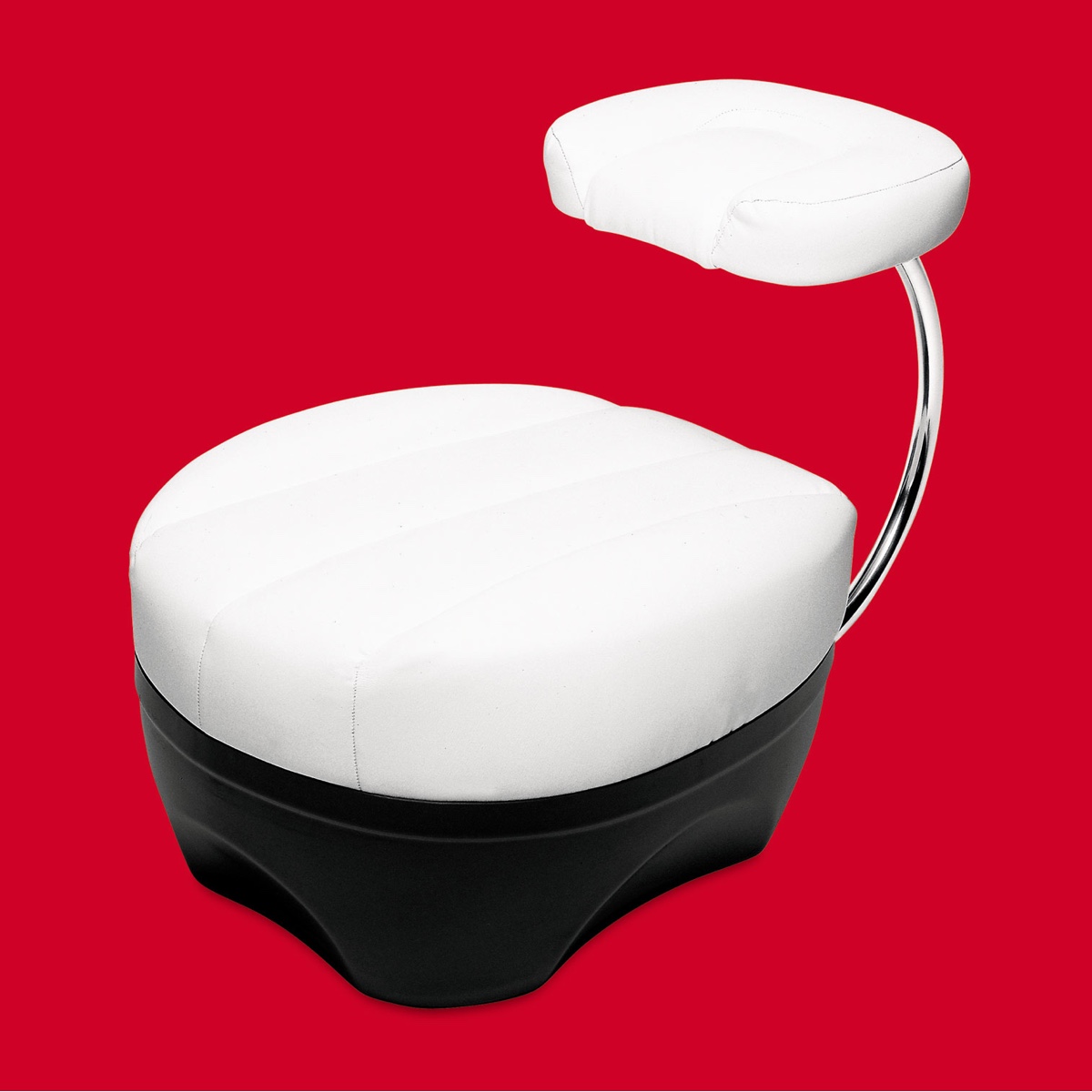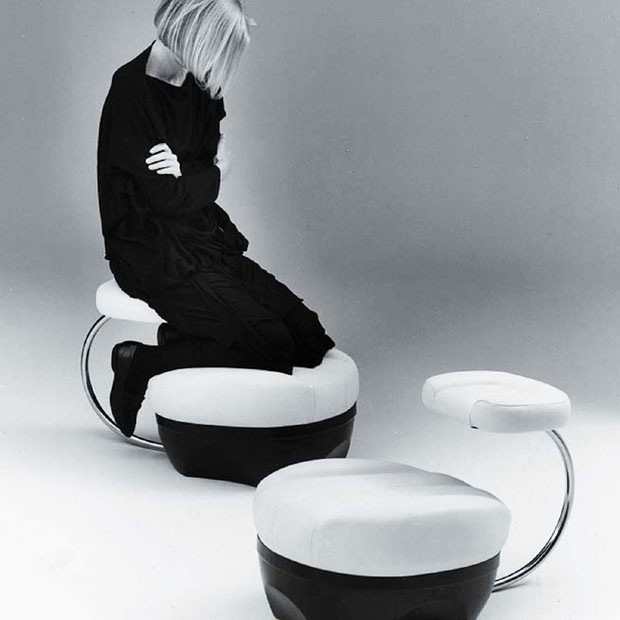 CH101 Lounge Chair
Designed in 1970 by Hans J. Wegner, the CH101 lounge chair was reintroduced in 2008 by Carl Hansen & Søn to celebrate the venerable Danish manufacturer's 100th anniversary. Something of a departure for Wegner, the CH101 is a masculine seat whose form, with its leather upholstery and stainless steel frame, strikes a confident pose.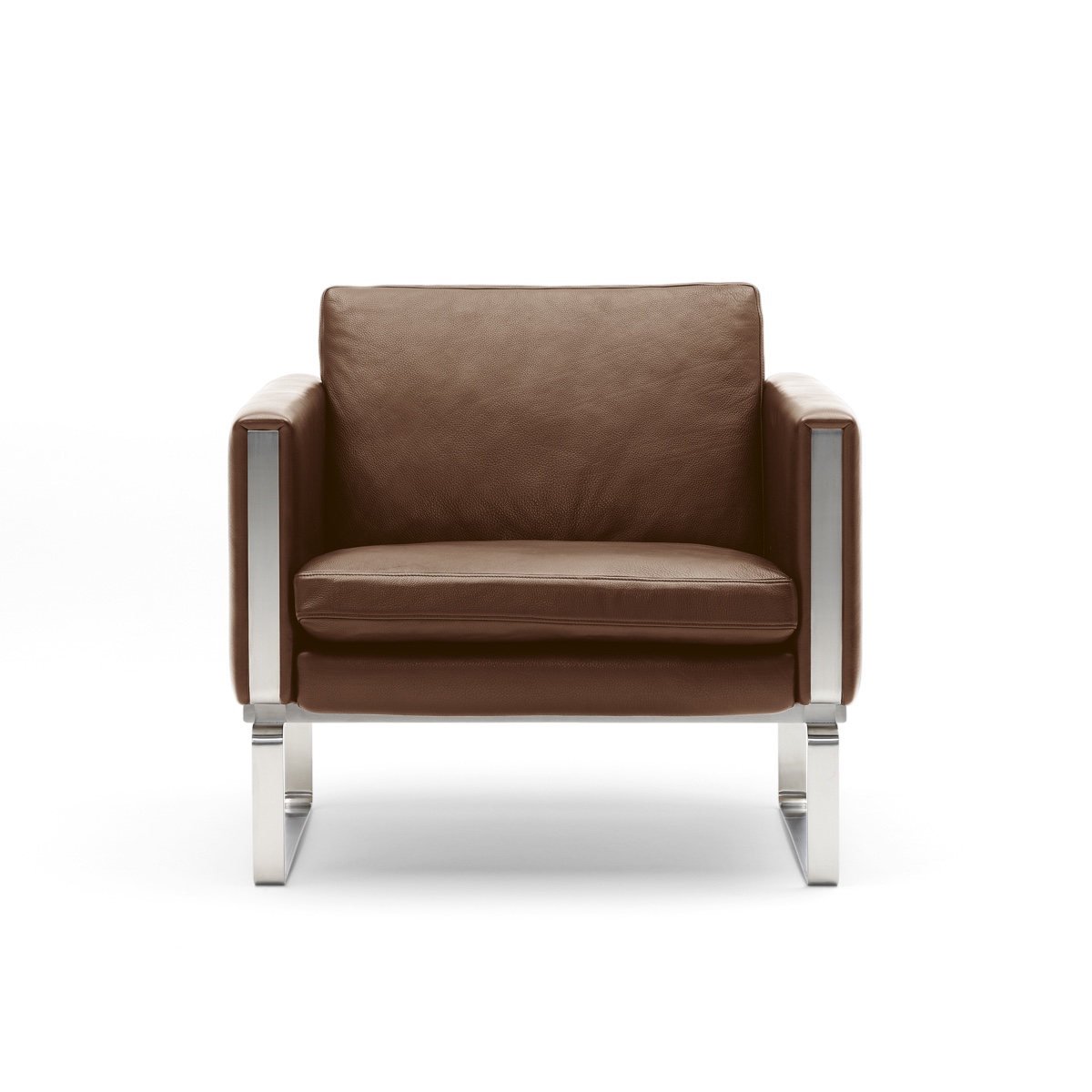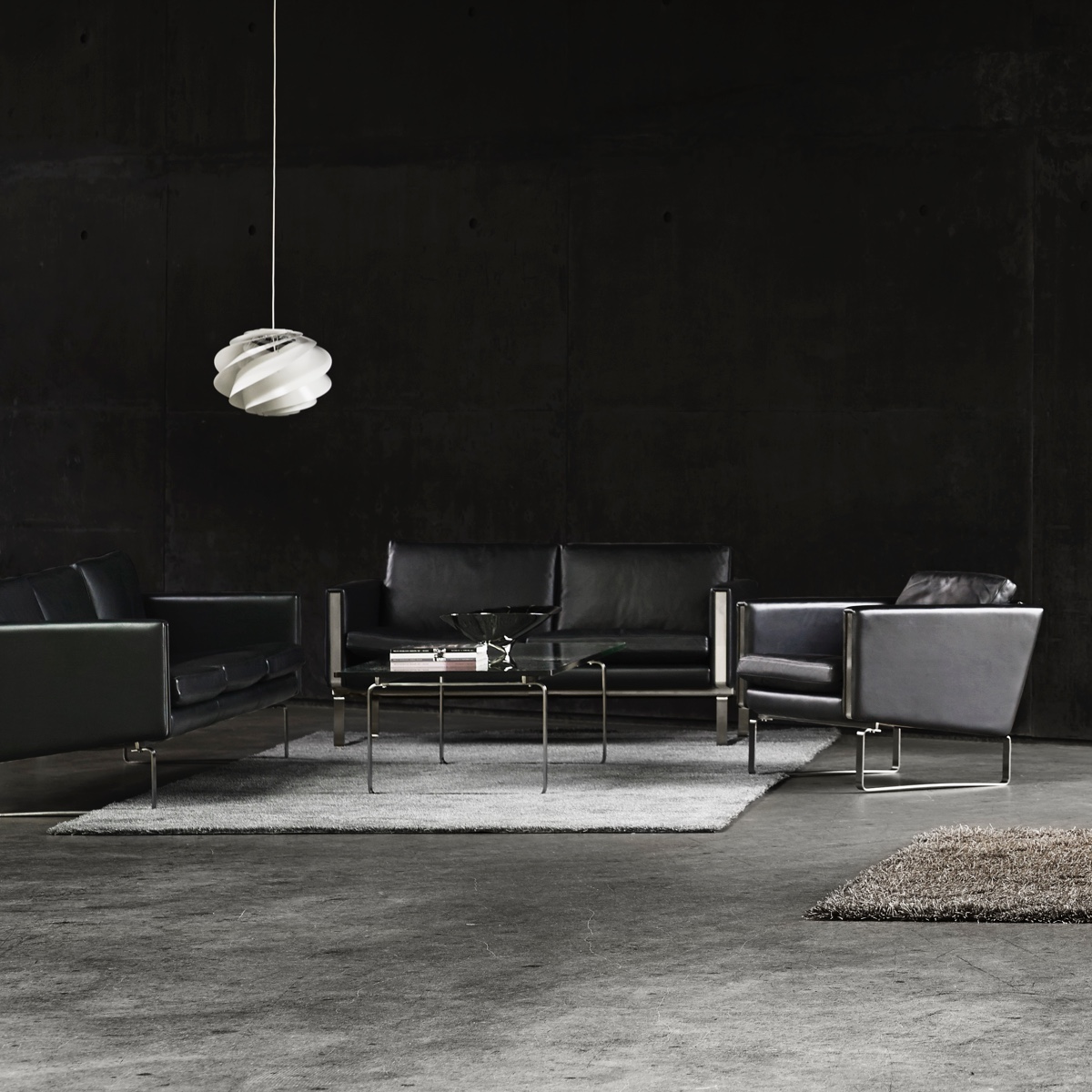 Images courtesy of Carl Hansen & Søn.
Synthesis 45 Chair
The Synthesis 45 chair was designed by Ettore Sottsass in 1970-1971, for Italian office equipment manufacturer Olivetti. An Austrian-born Italian architect, Sottsass would eventually lead a collective of young Milan-based designers in a postmodern movement known as Memphis. Synthesis 45 predates Memphis by ten years, however the genesis of the style is evident in the chair's design. With a chunky profile, bold features and playful form, Synthesis 45 was targeted at younger office workers. The chair's style was reproduced many times, particularly with a dawning computer age, yet it lacks gravitas or poise.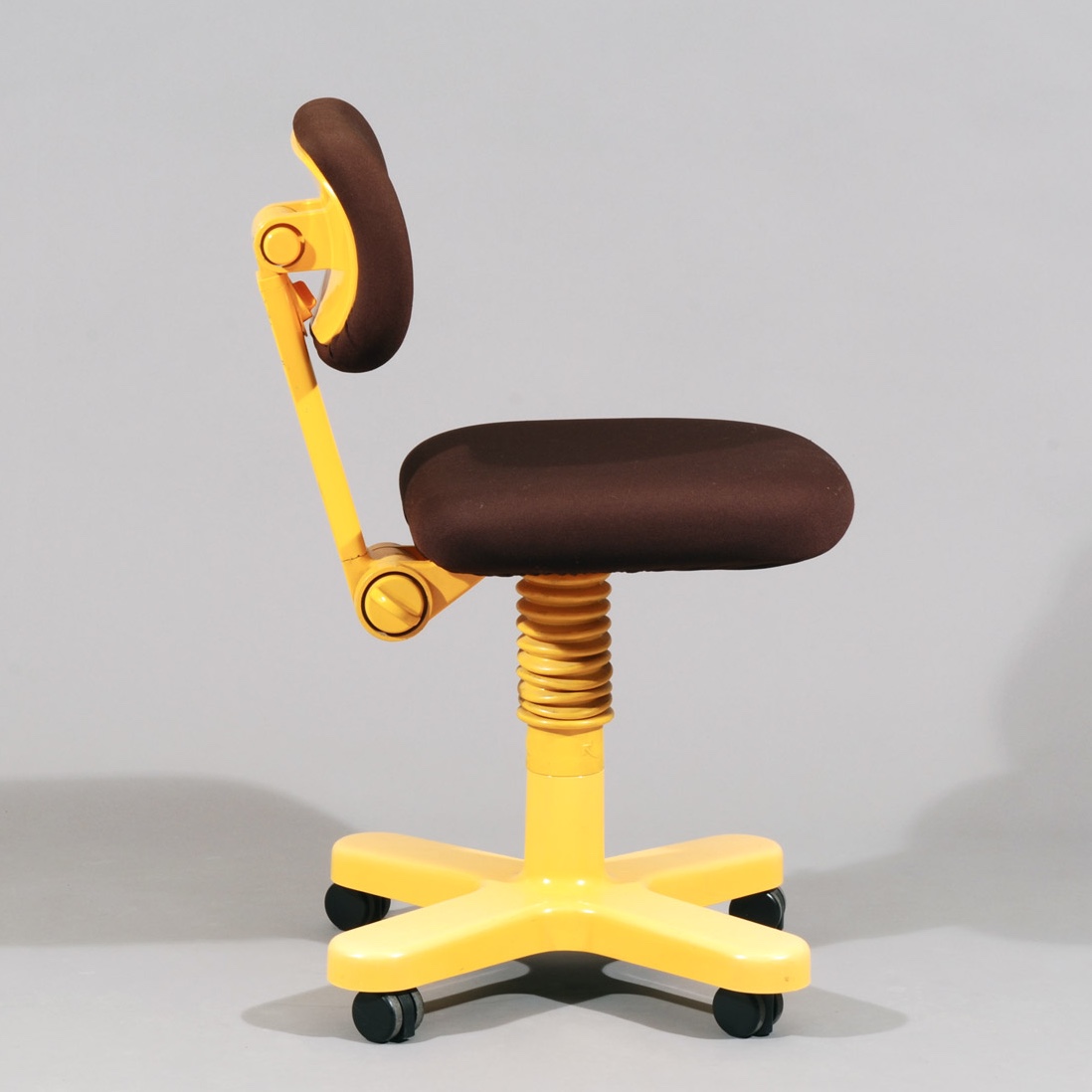 Series E School Chairs
The classic schooldays chair, the Series E School Chair was designed by Robin Day for Hille in 1971. Made from polypropylene and steel, the seat was and is an affordable classroom staple. The chair emerged from an invitation by the Consortium of Local Authorities for Wales to design a range of furniture suited to the classroom. The Series E is available in a range of sizes and colours.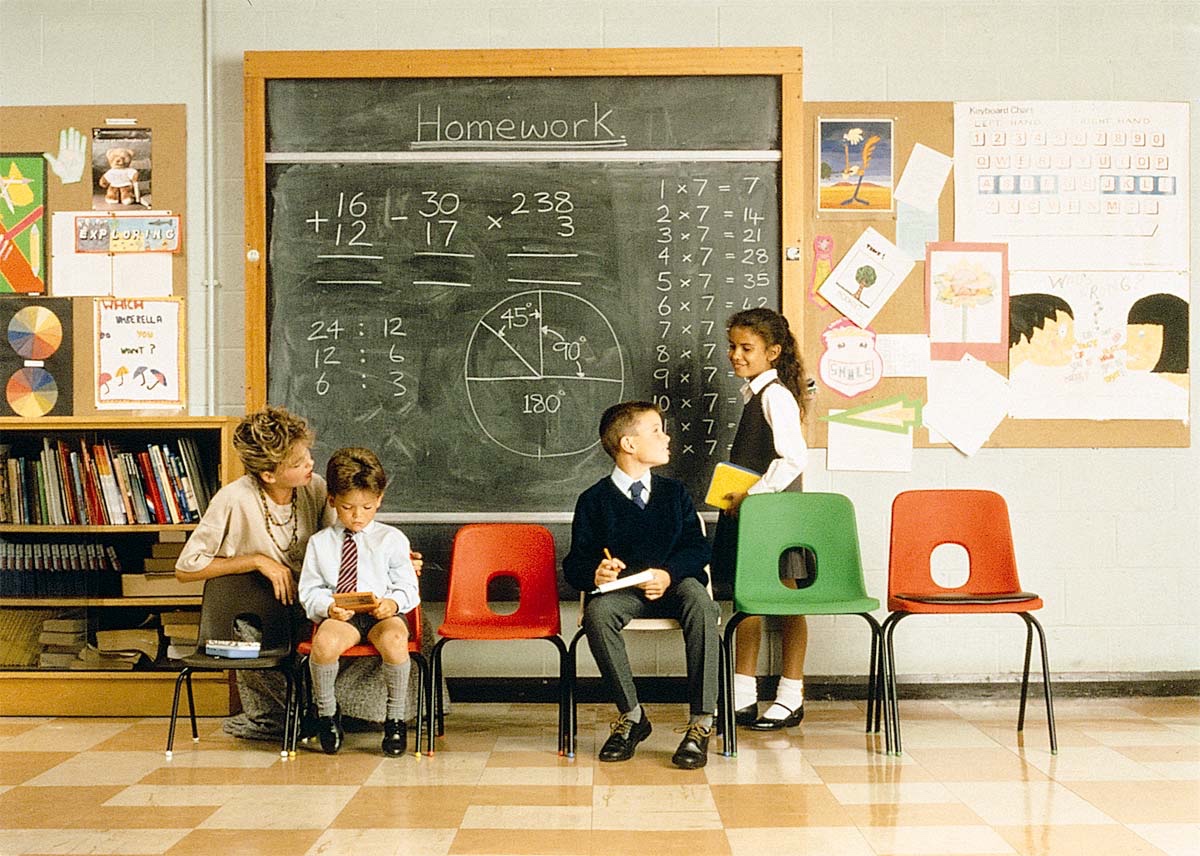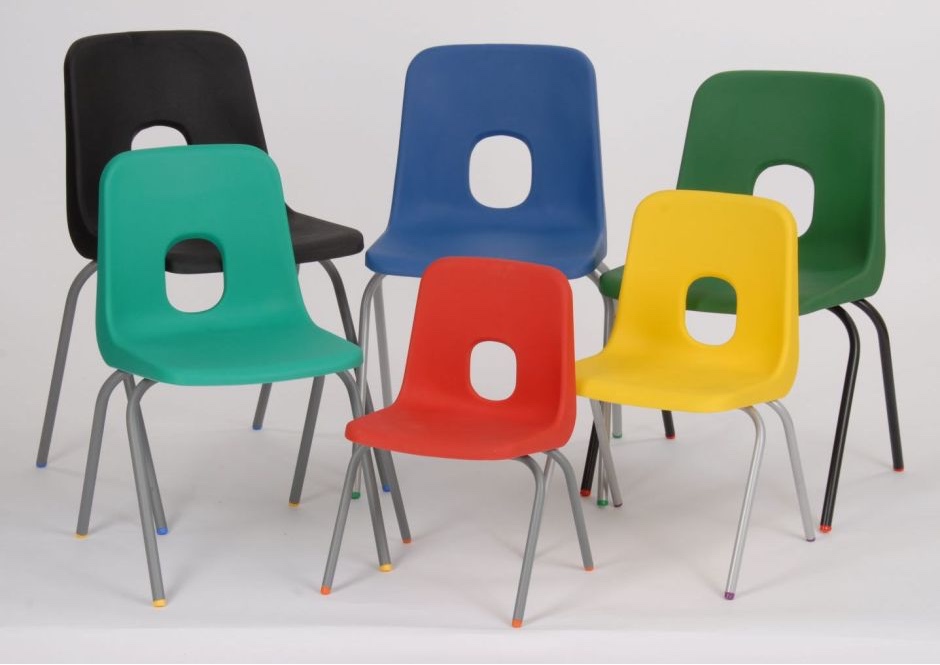 Wiggle Side Chair
Architect Frank Gehry designed the Wiggle Side Chair in 1972 as part of the successful Easy Edges corrugated cardboard line (1969 – 1973). However, Gehry withdrew the series soon after launch, concerned he would become known simply as a furniture designer when his true ambitions lay in architecture (Source: Vitra). With his architectural prowess, Gehry ensured the Wiggle Side Chair was not only a sculpture triumph, but also a robust and comfortable seat. It was later reintroduced to the market by Vitra.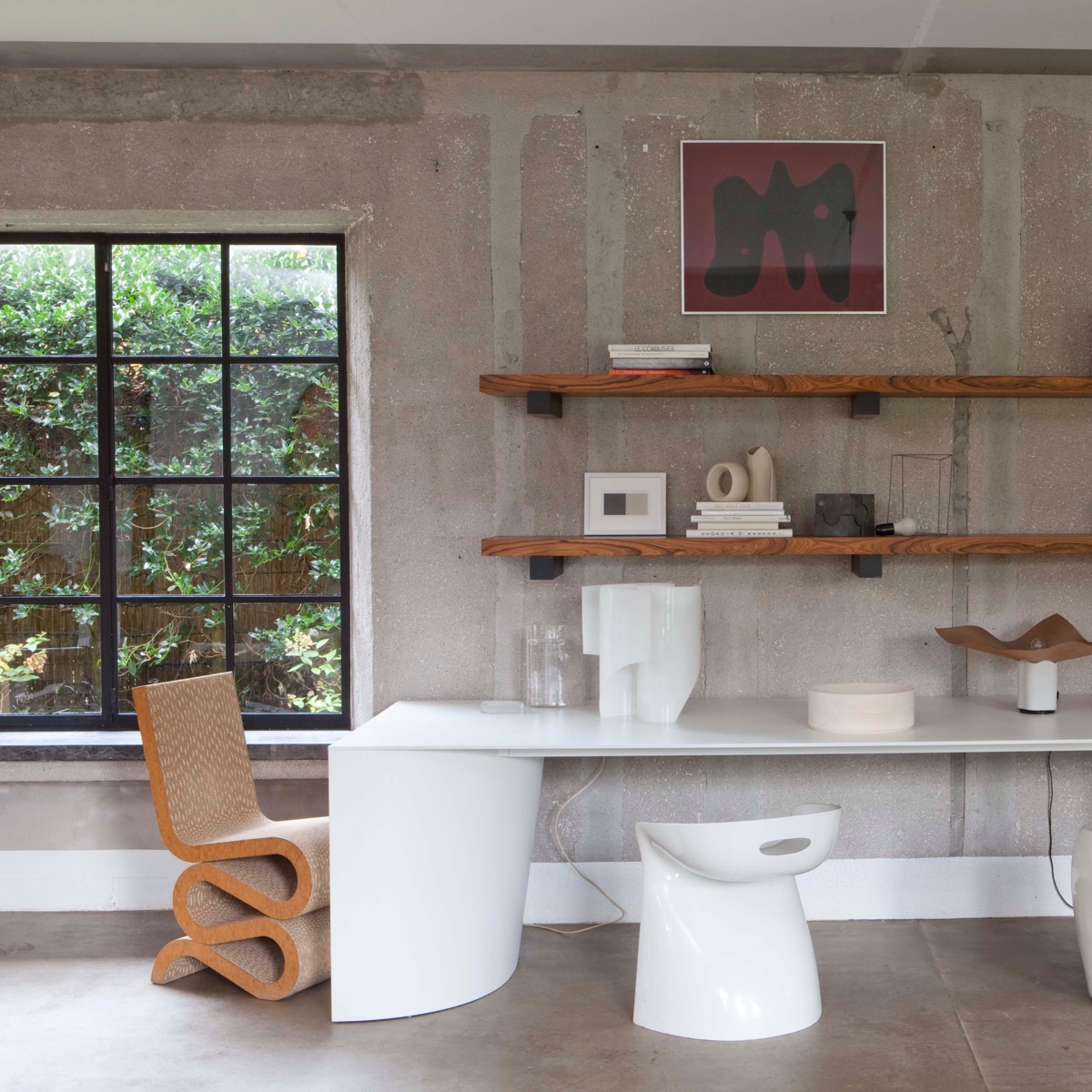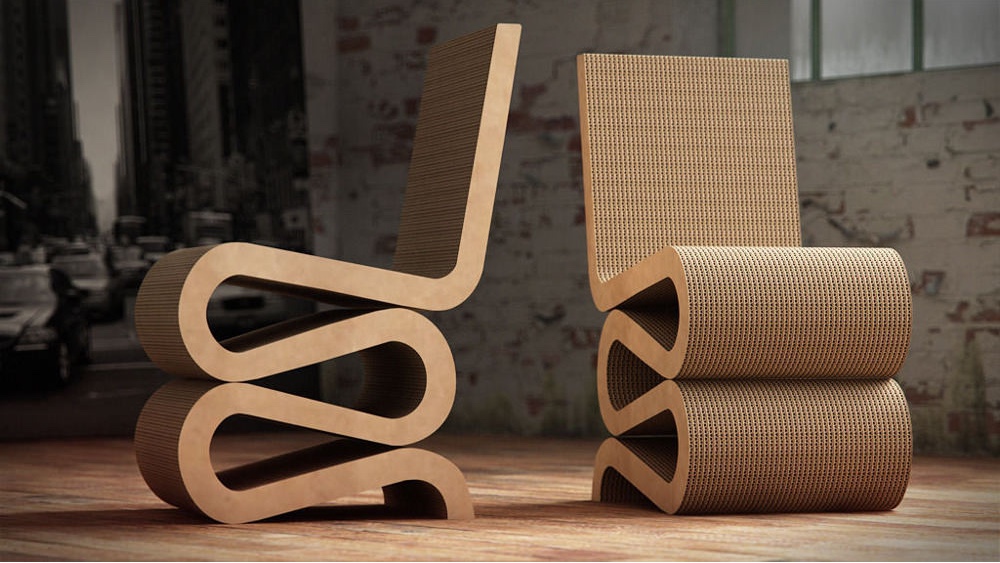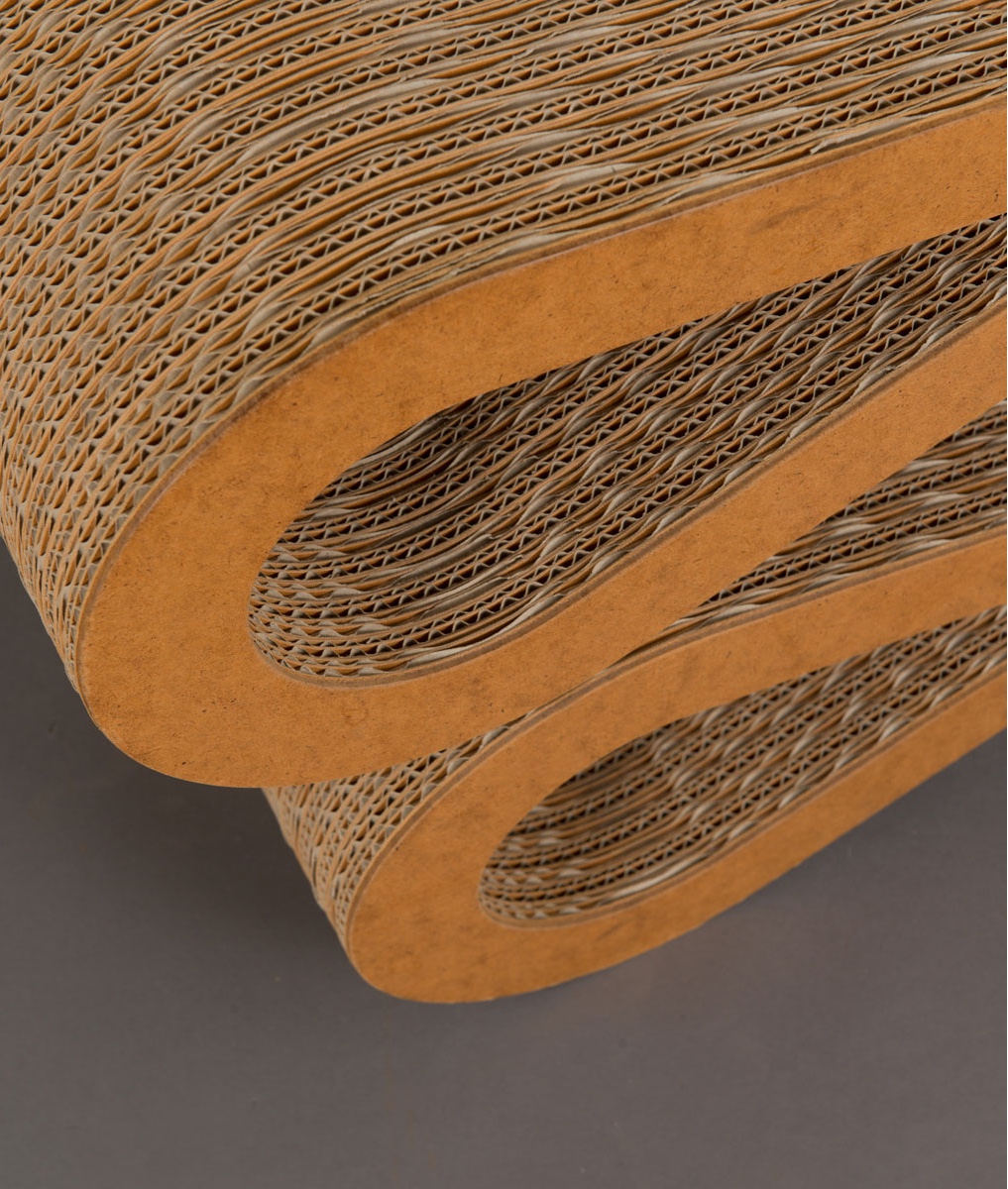 Abacus 700
Created by British designer David Mellor in 1973, the Abacus 700 was a smart outdoor furniture series for English company Abacus. The chair was constructed using tubular steel and wire mesh.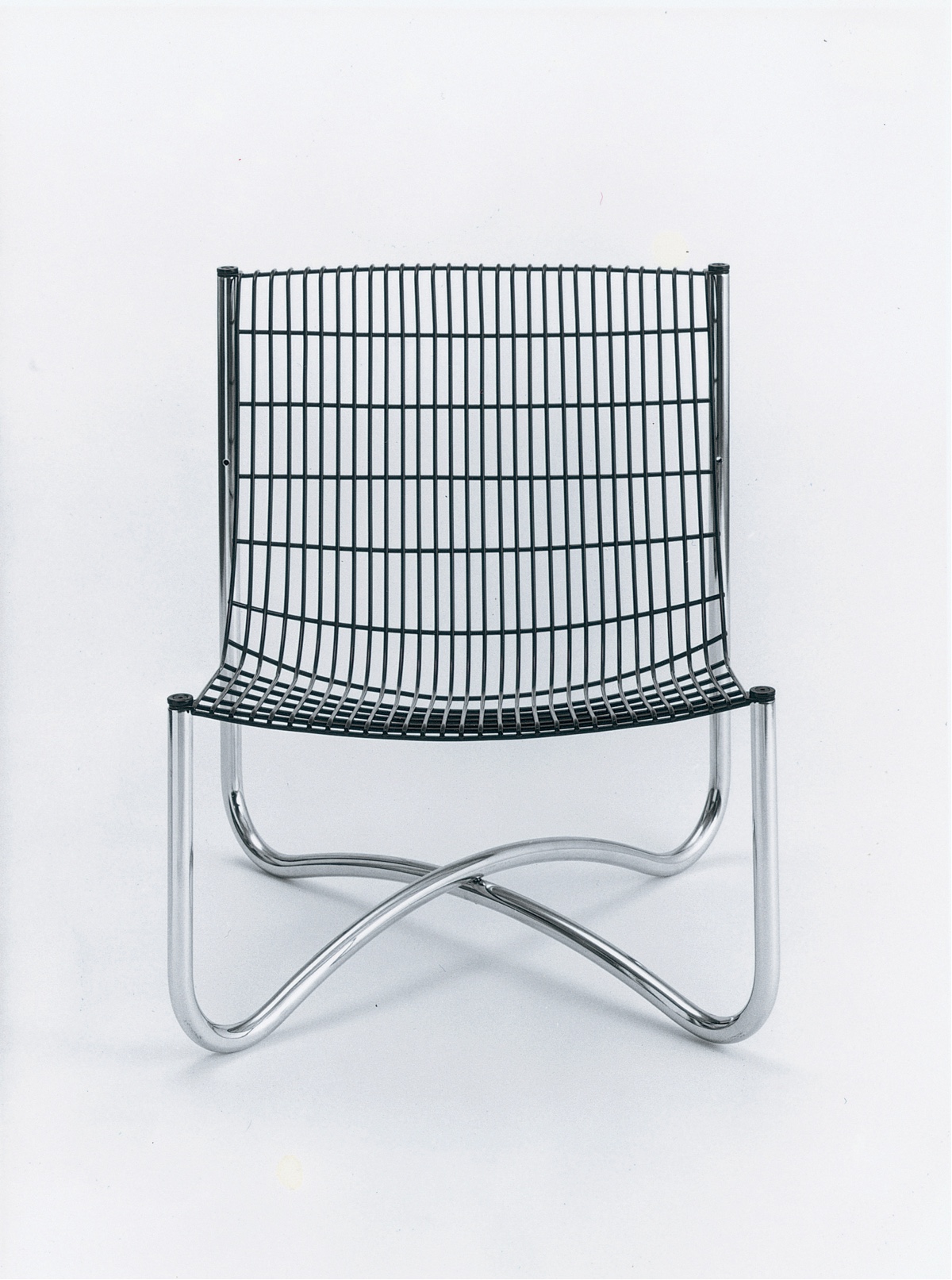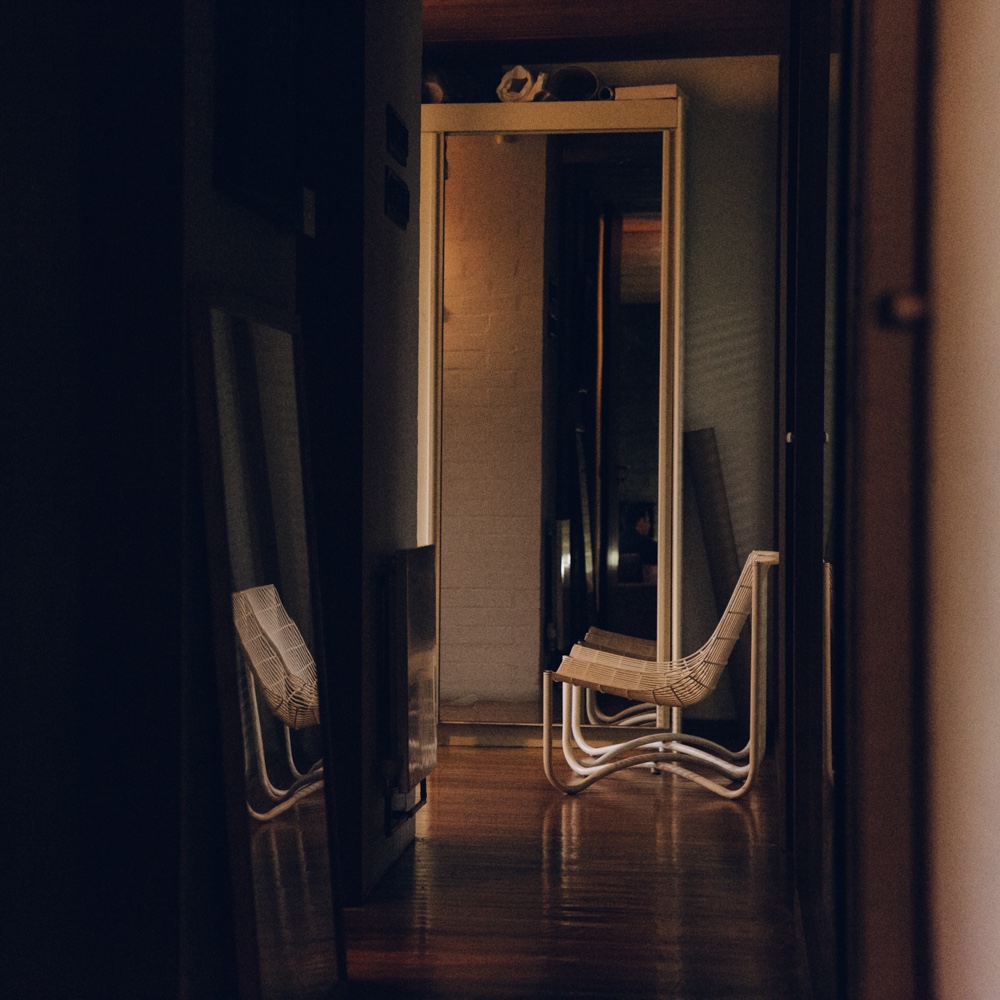 Sedia 1 Chair
The self-assembly Sedia 1 chair was designed by Italian designer Enzo Mari in 1974. It was a part of Mari's 1974 Autoprogettazione project, a furniture collection made using simple and affordable materials (Source: Dezeen). The utilitarian Sedia 1 chair is produced by Artek and sold as a set of pre-cut pinewood boards, together with nails and building instructions.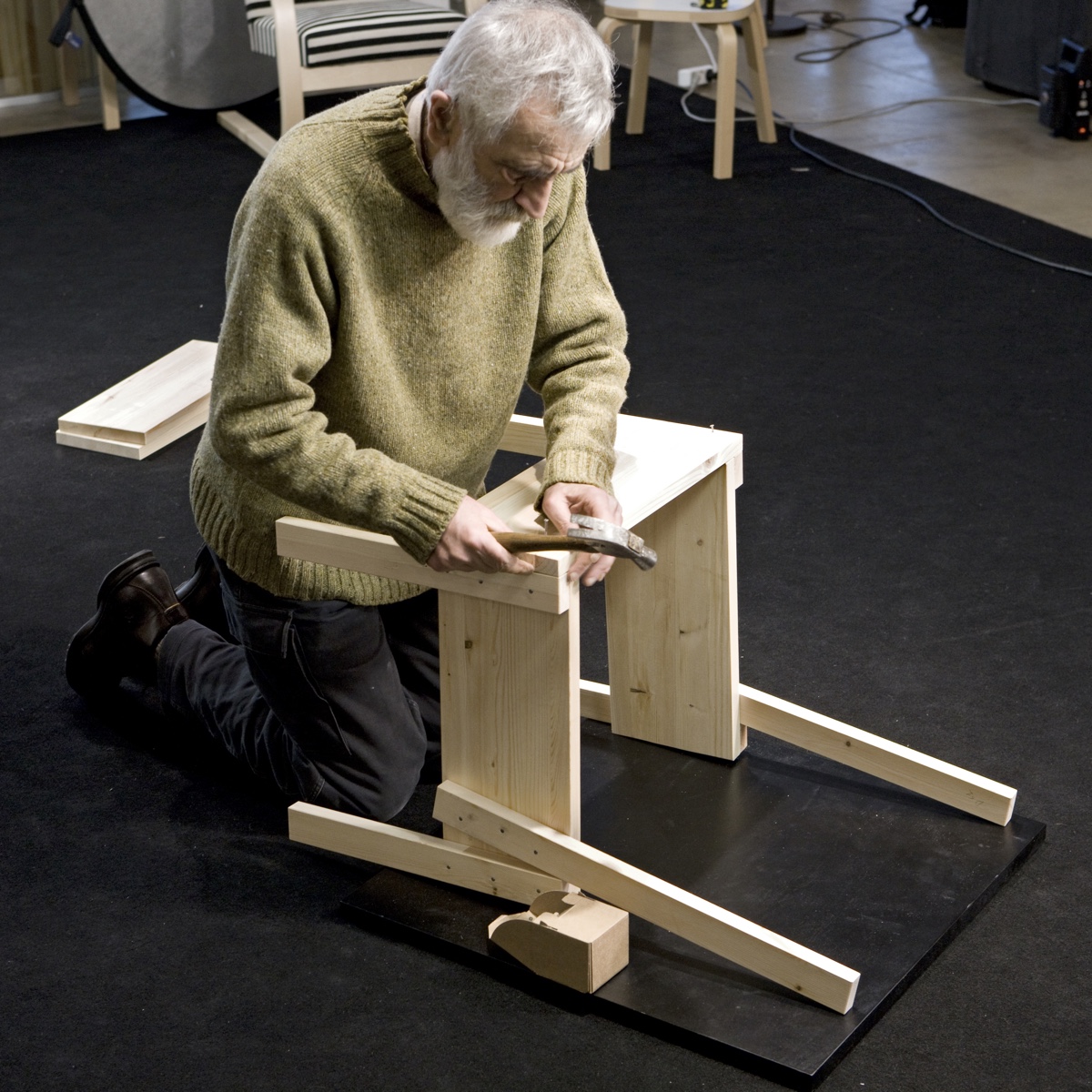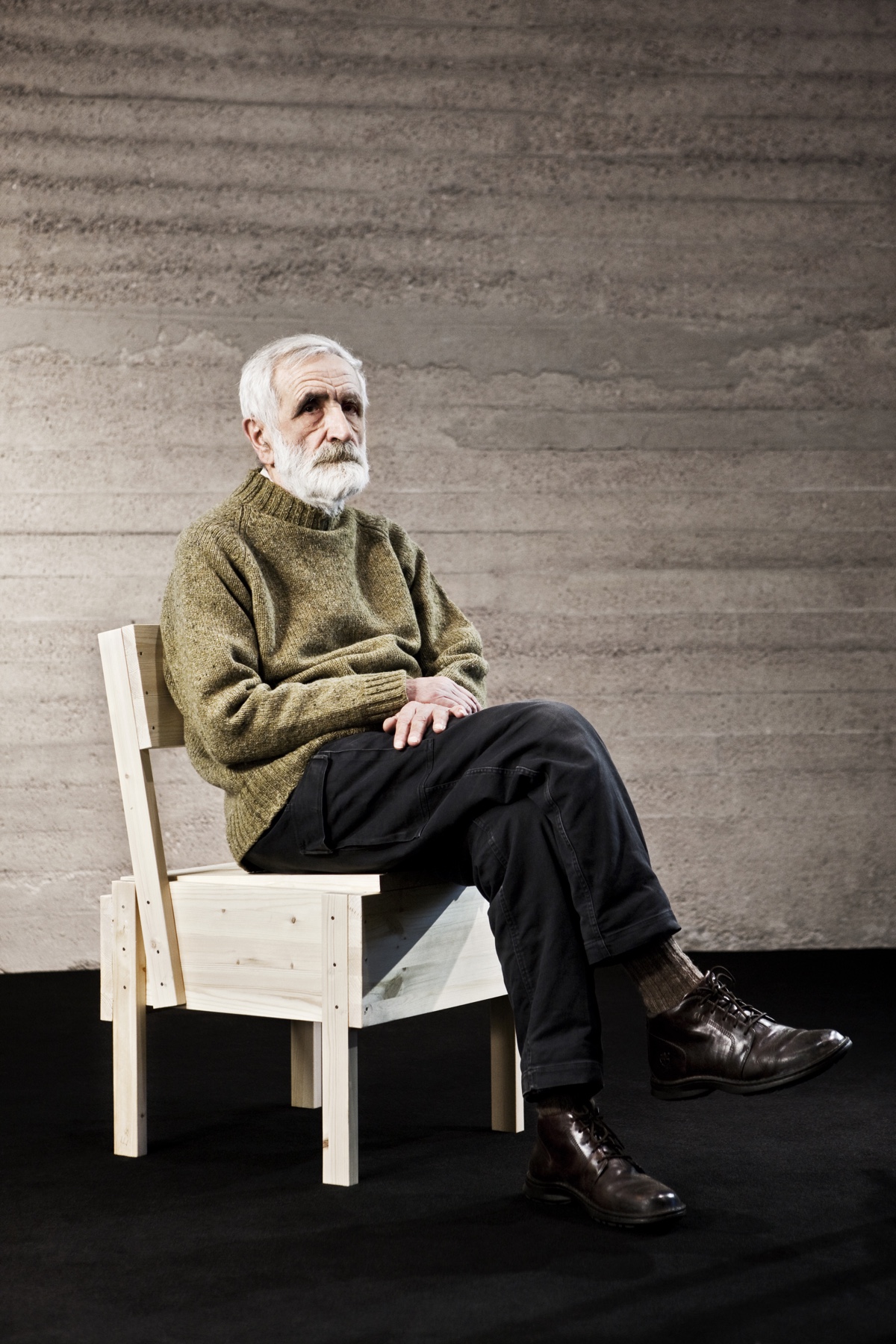 Photos by Jouko Lehtola courtesy of Artek.
Kuramata Glass Chair
The Kuramata Glass Chair was designed by Shiro Kuramata in 1976 and made by the Mihoya Glass Company Ltd. Transparent and appearing almost weightless, the Glass Chair is a functional piece whose glass sheets are bonded at the edges. The design reduces the concept of a chair to its essential elements, presenting a basic and engaging form. Glass cleaner not included.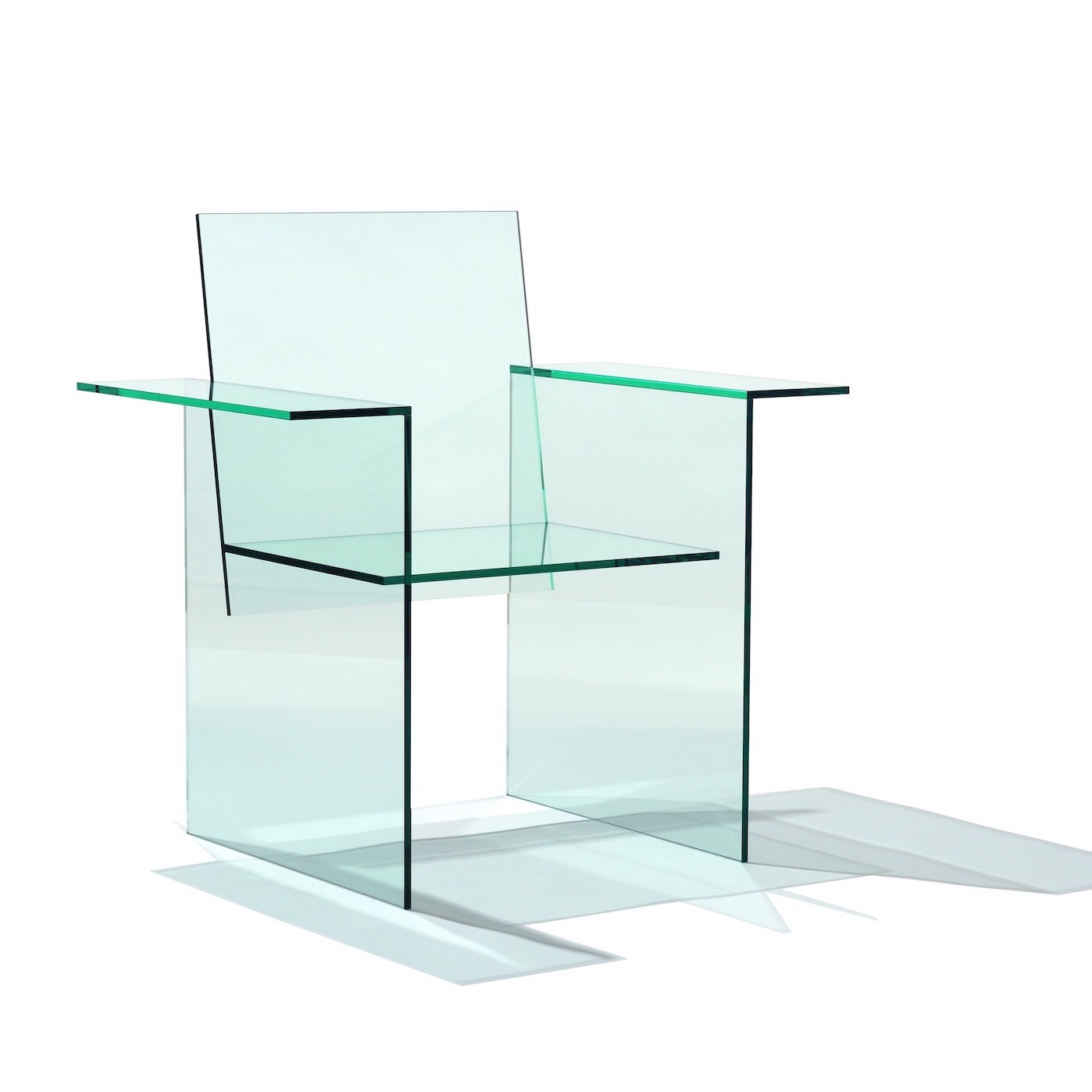 Supporto Chair
Designed in 1979 by Fred Scott, the Supporto Chair is a British icon. It was commissioned by the Hille furniture company, with an aspiration to provide a rival to the Eames Aluminium Group (Source: Design Museum). A rare British classic, the chair is elegant and modest.