When it comes to neutrals, gray has definitely emerged as the king of the pack in the last decade. If the 90's were the era of beige and cream, then the last decade and a half has seen the world transition away from them and towards various shades of gray. It is the hottest neutral that is cutting across styles and themes at the moment and is universally popular. Yet, gray can be much more than just a 'neutral' that shapes the understated backdrop in a room. When used right, gray can be the color that brings brightness to a space that is clad in even more muted hues like white and light cream. From a neutral, it seamlessly transitions into an accent color!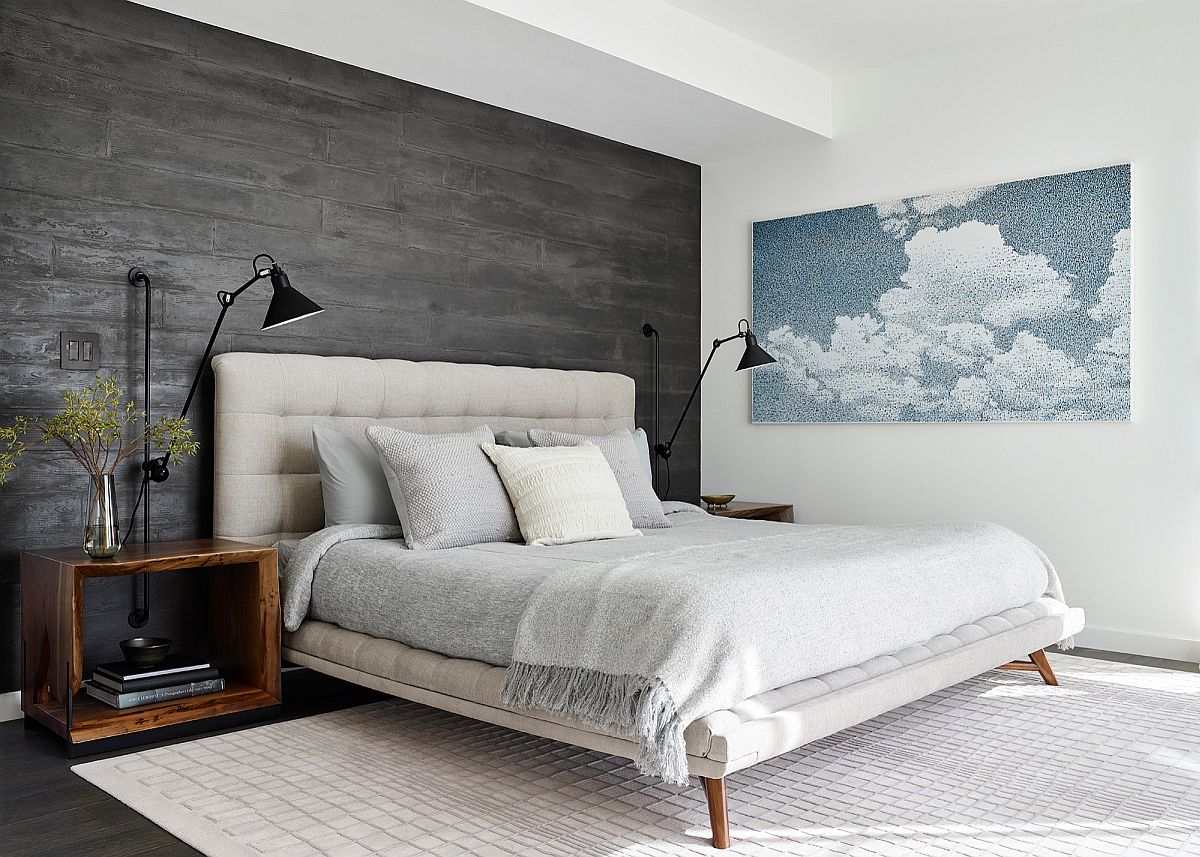 For those who still prefer a light cream, beige or white backdrop in the bedroom because it lets them switch between styles without repainting often, gray is the perfect accent color. This is especially true in contemporary, modern and Scandinavian bedrooms as gray makes a sophisticated visual statement. Be it the headboard wall that grabs all the attention or the accent gallery wall that adds both color and pattern, gray works its magic every single time. Time to take a look at gray from a whole new perspective –
Color Along with Texture
We love an accent wall that does much more than add just color to the bedroom. With the gray accent wall think of option which also give the modern bedroom a textural twist. This makes for a much more visually interesting bedroom and drives away and sense of monotony. Grasscloth wall coverings, plastered finishes and walls in concrete and cement bring both these elements to the bedroom without disturbing its style. You would want this wall to be the one behind the headboard for the biggest impact and a sense of symmetry.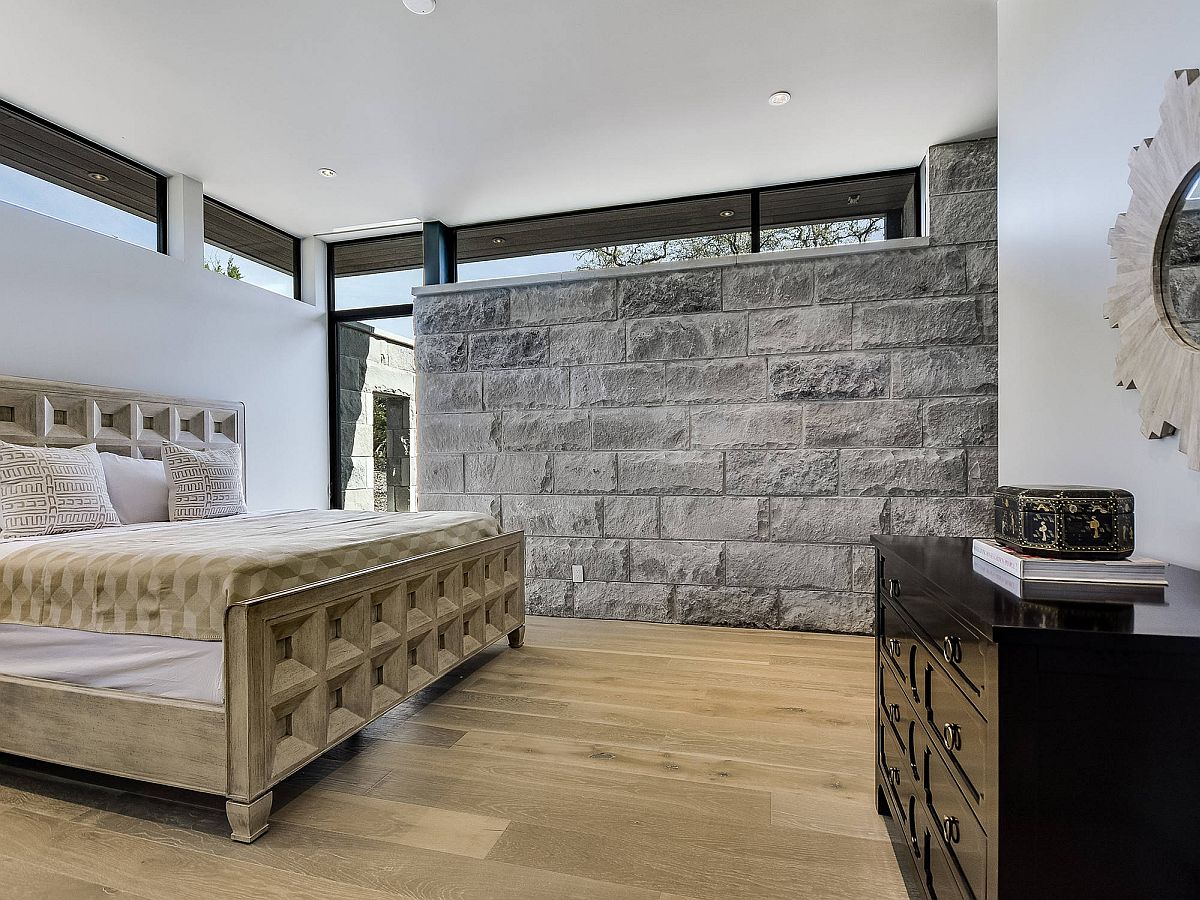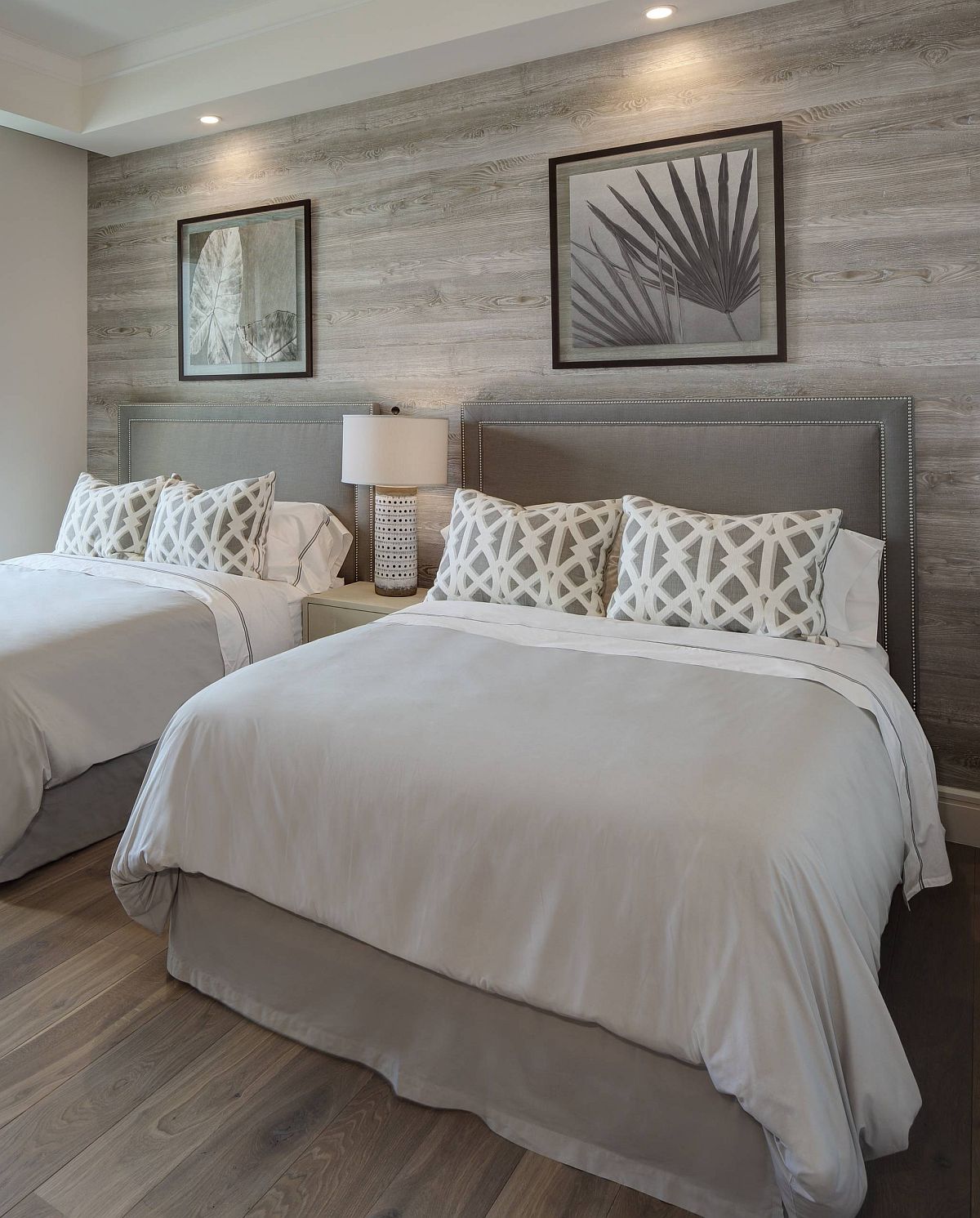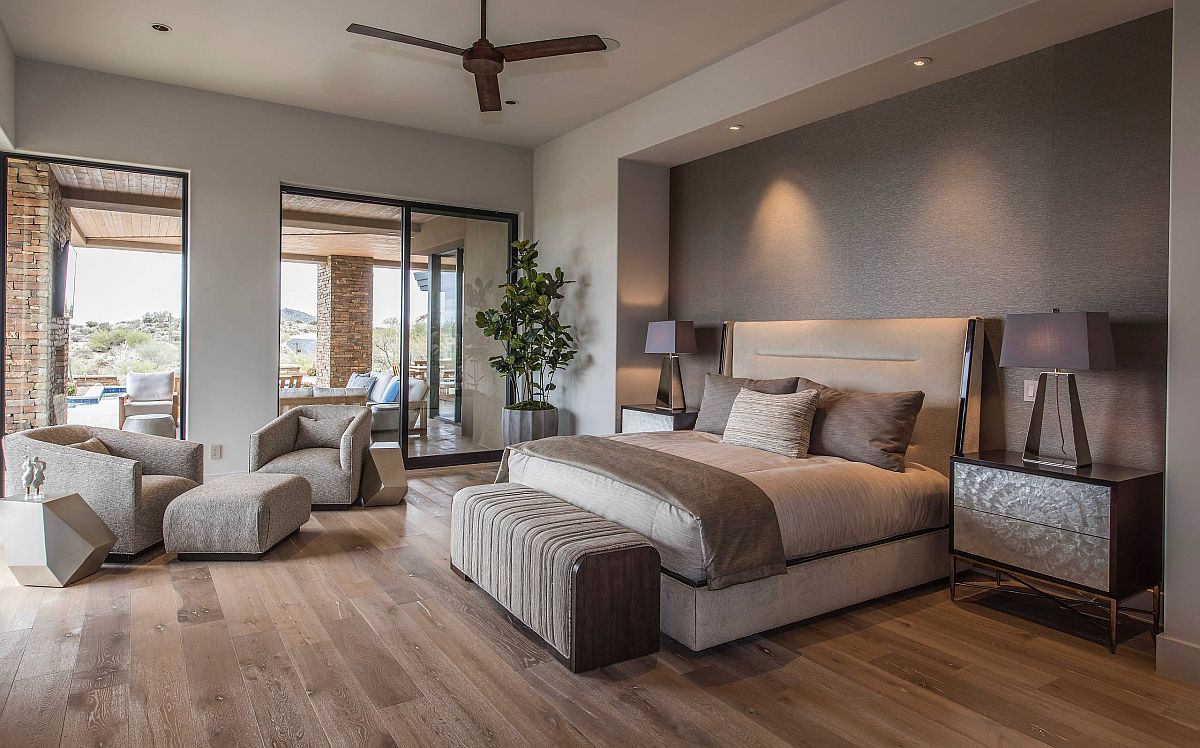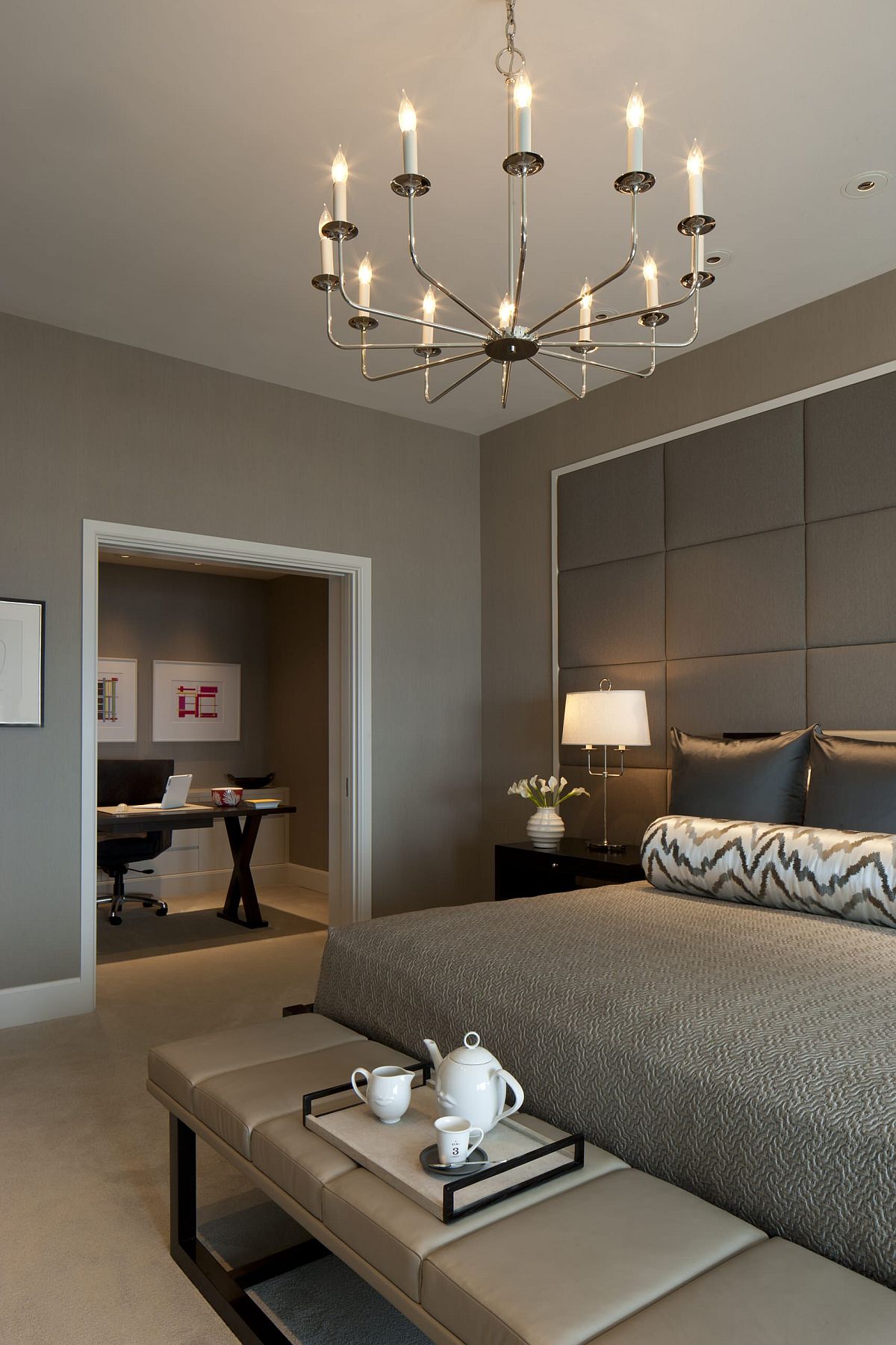 From Neutral to Accent Hue
The transition of gray from neutral to accent color in the bedroom obviously depends on how you use it rather than the shade of tint of gray one chooses. Darker grays like charcoal, iron and shadow are the most popular in here. For those who do not want to stick to gray in the strictest of terms, there are also bluish-gray hues that veer more towards the latter than the former. Make sure you light this accent wall right with a combination of natural lighting and accent lights that create an airy and cheerful atmosphere. In dark rooms, the gray accent wall elevates the 'masculine vibe' of the bedroom and is perfect for the bachelor pad.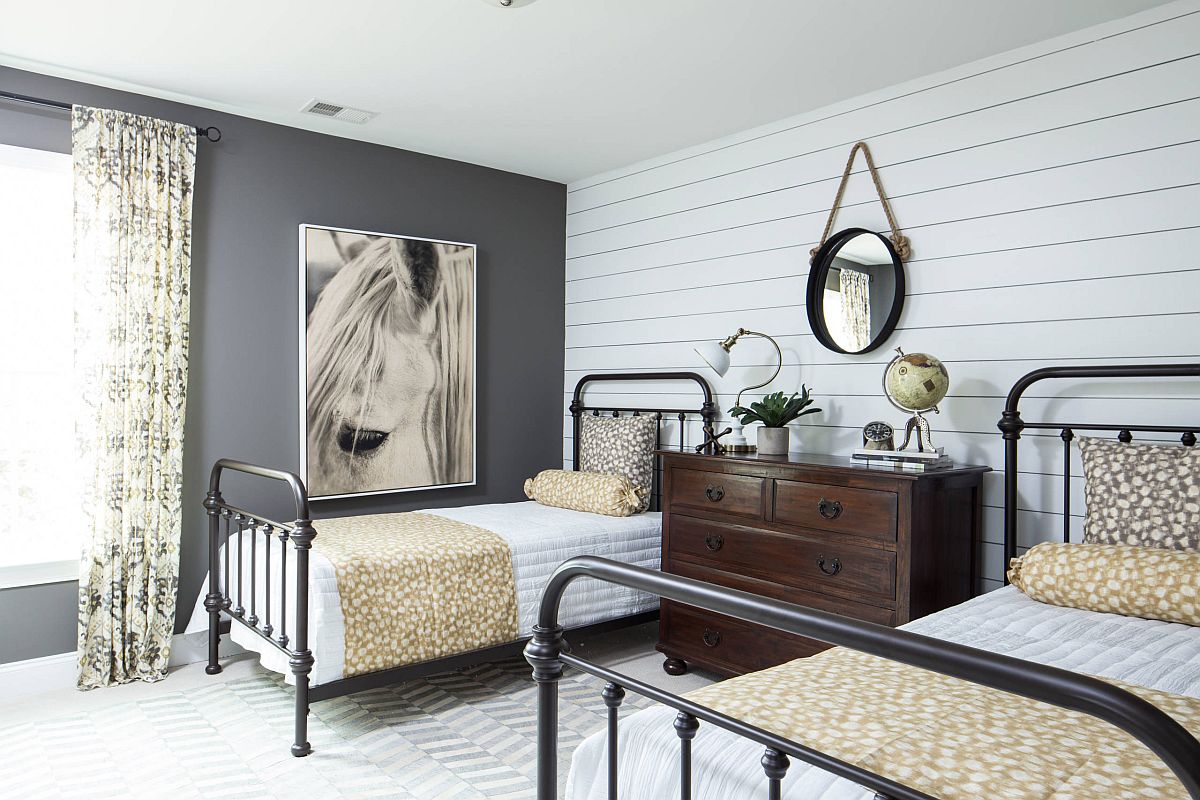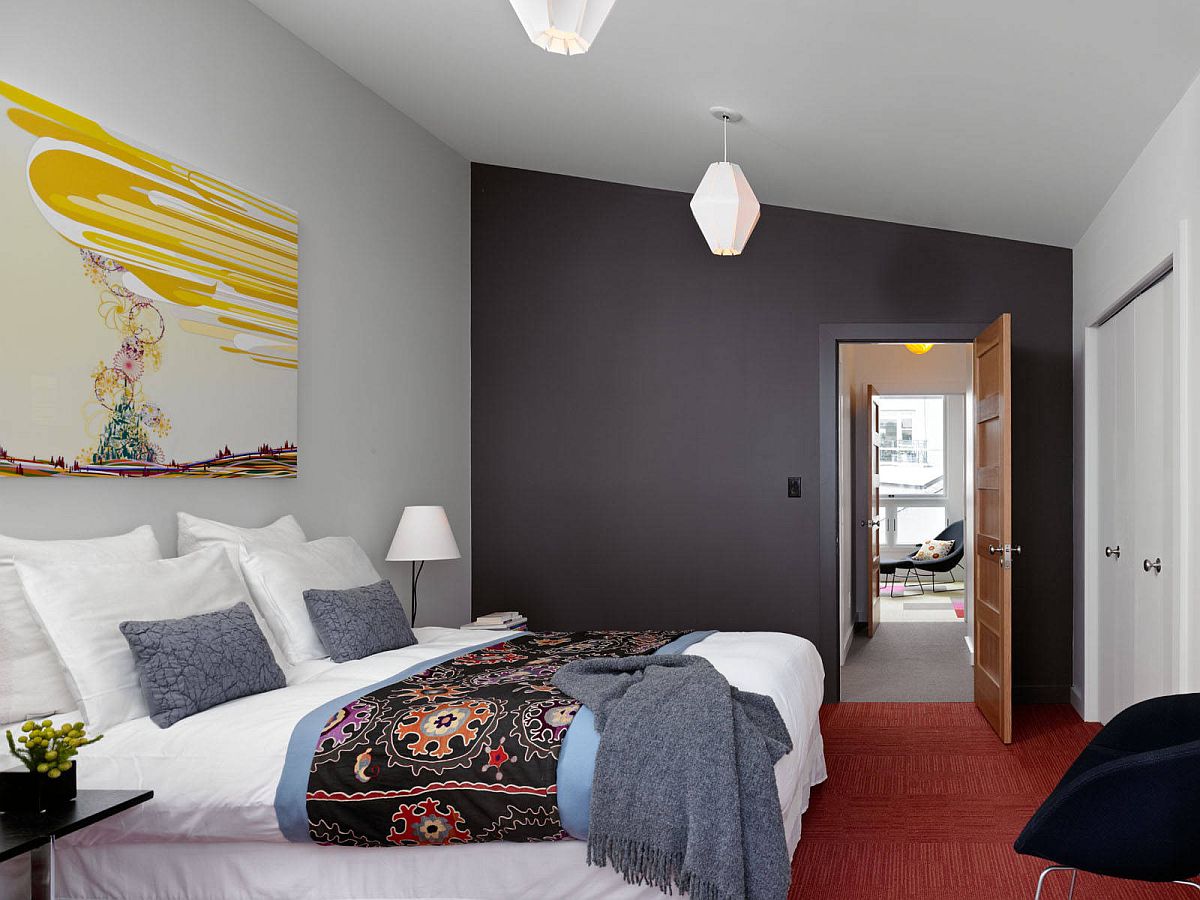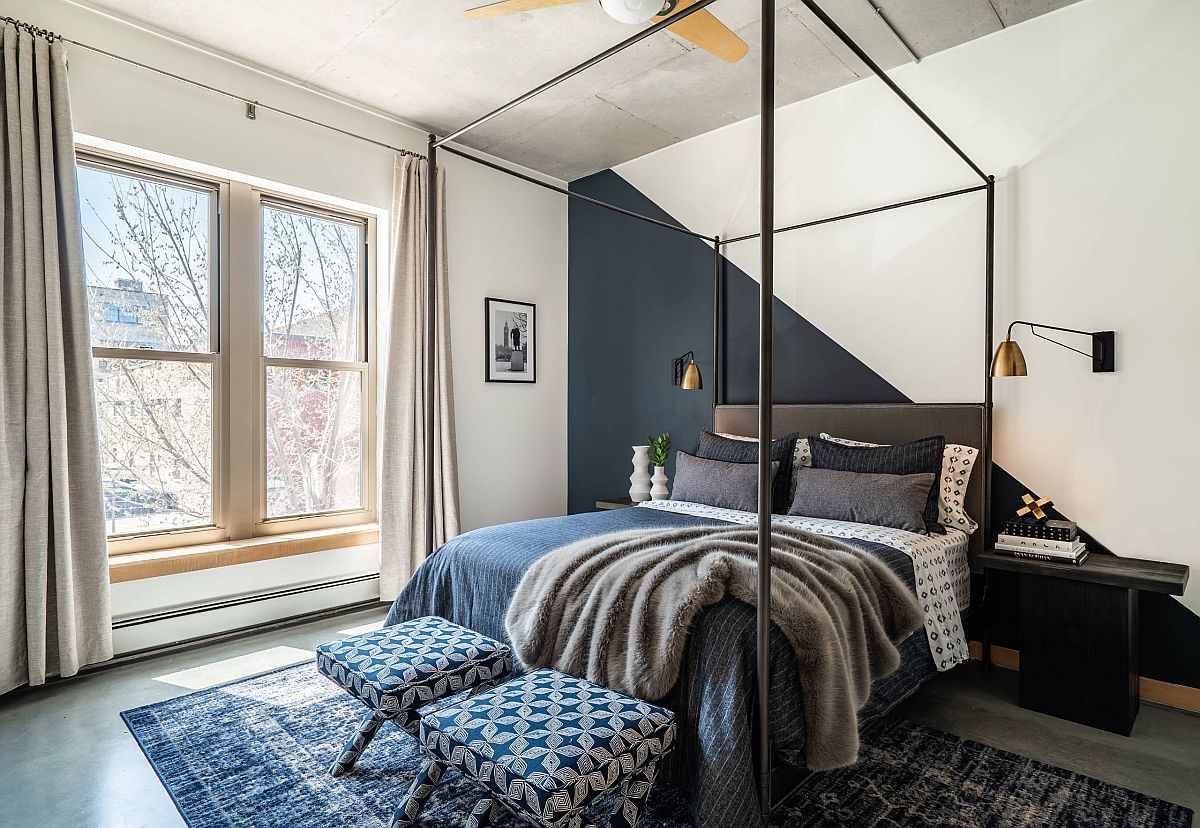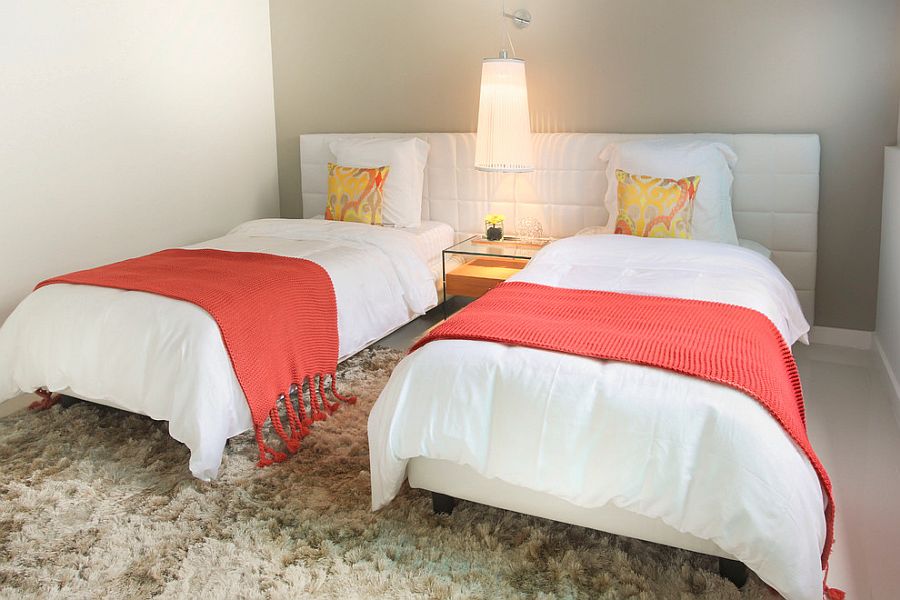 Many Shades of Gray
The tone-on-tone approach using just different shades and tones of gray is one that demands balance and right execution. Here the accent wall is a darker shade of gray compared to other walls in the bedrooms that use lighter version of the same color. Drapes, carpe and bedding also in gray can create that perfect, monochromatic gray bedroom that many lovers of contemporary design adore. Gray is an easy color to work with in the bedroom. It also offers ample opportunity to adapt ad change styles down the line. Adding a bit of gray to your white bedroom is a good start for those who are afraid to commit to bright colors and yet want a hint of contrast in there. So, are you ready for a small splash of gray in the bedroom?