In our quest for the right living room color and the perfect patterns to bring it alive, we often ignore another very important facet of interior design that can play a huge role in shaping a perfect home. Texture is as important as color in creating a beautifully balanced and exquisite living room. In fact, you can use just a couple of simple neutral shades, embrace a tone-on-tone approach and use just texture to design a dashing room! While we regularly turn to concrete, wood and creative furnishings to add texture to the room, grasscloth is another great choice.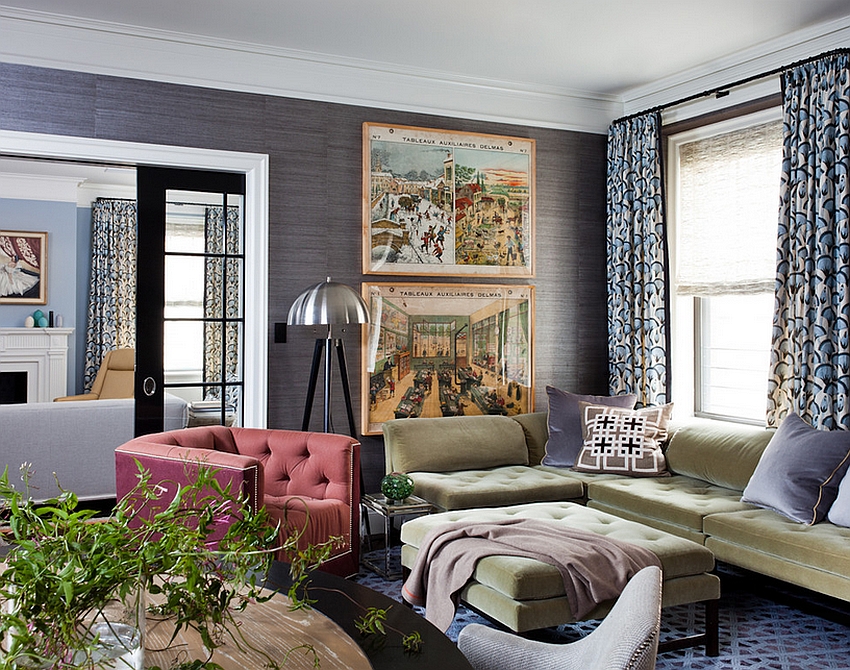 Grasscloth wallcoverings offer a versatile and organic way of adding both color and pattern to the living room without committing to any other major changes. If you are bored of those boring old walls in white, grasscloth promises to drape the room in texture and alter its ambiance with natural freshness. Perfect for modern interiors dominated by glass and stone, here are 20 captivating inspirations to get you hooked on grasscloth!
Color Your World!
For those who are unfamiliar with this diverse wall covering, grasscloth is woven from slender strips of natural fiber that generally varies from jute to hemp and even silk. Often, the fiber that is used to create the grasscloth will determine its price and the look that it brings to the living room. With consumers gravitating towards sustainable and nature-friendly products in the last few years, grasscloth has made a comeback of sorts. Add to it the revitalized popularity of wallpaper and wallcoverings, and it definitely is part of the current trend to embrace texture and pattern for visual contrast.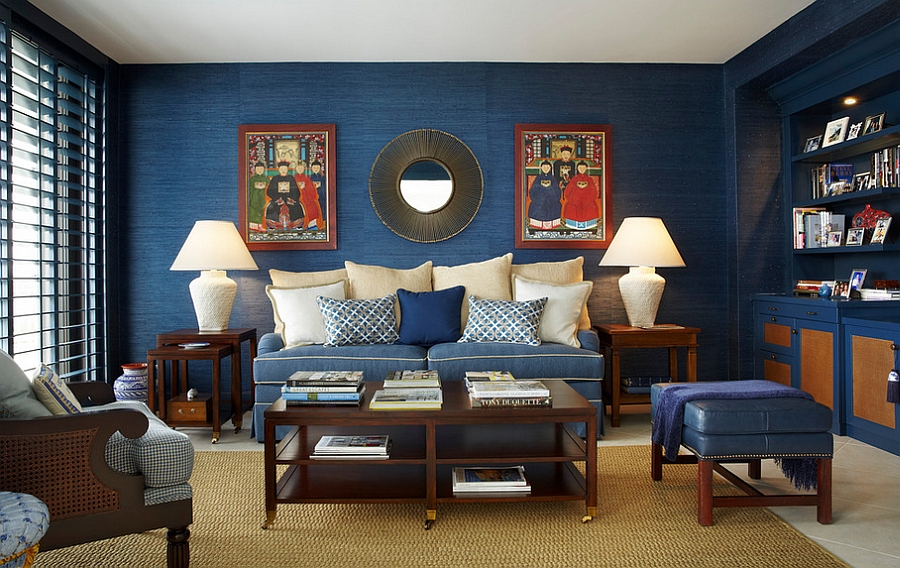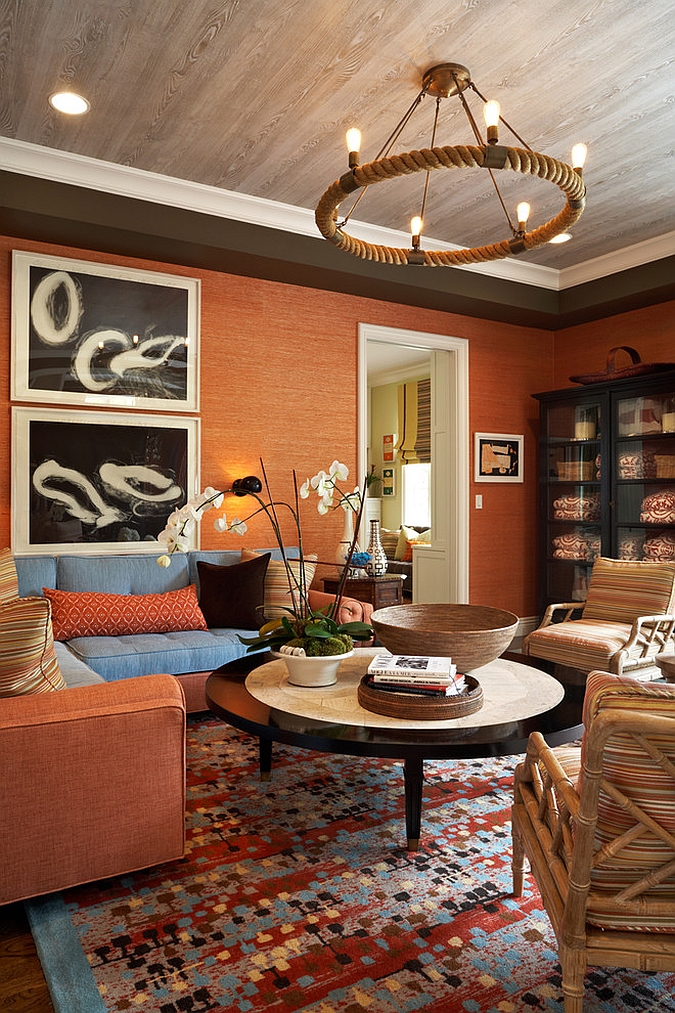 Since grasscloth comes in a wide range of weaves, you can pick a pattern that you like to give the living room walls a glamorous upgrade. But it is not just texture that these 'wall wonders' offer. By picking a grasscloth in a vivacious color, one can easily create an accent wall without turning towards paint. But when using grasscloth in a bright color, make sure that you do not overwhelm the room and create a gaudy, intense space.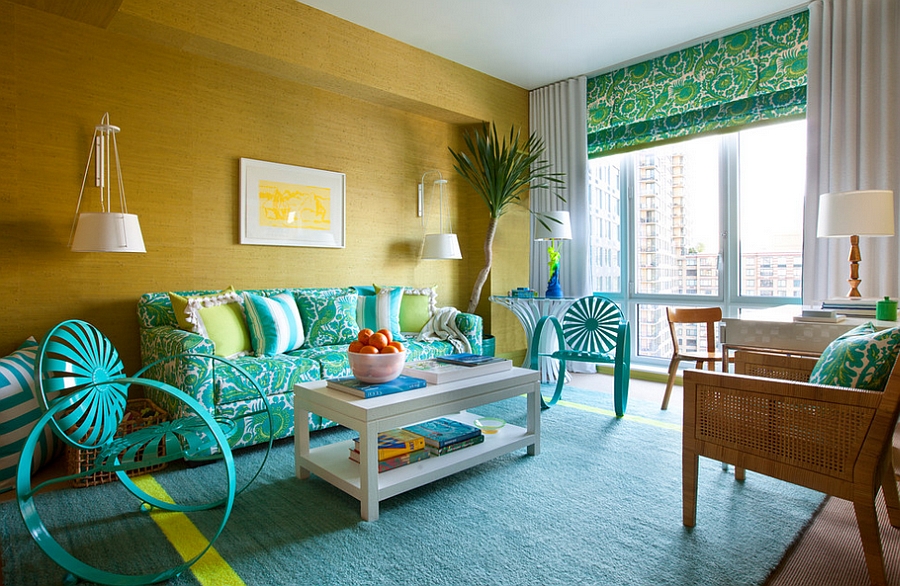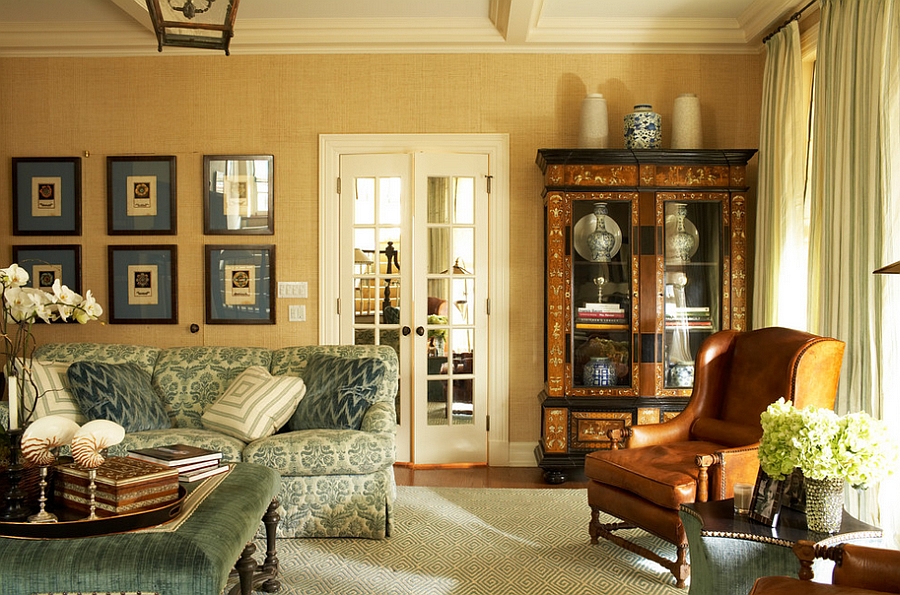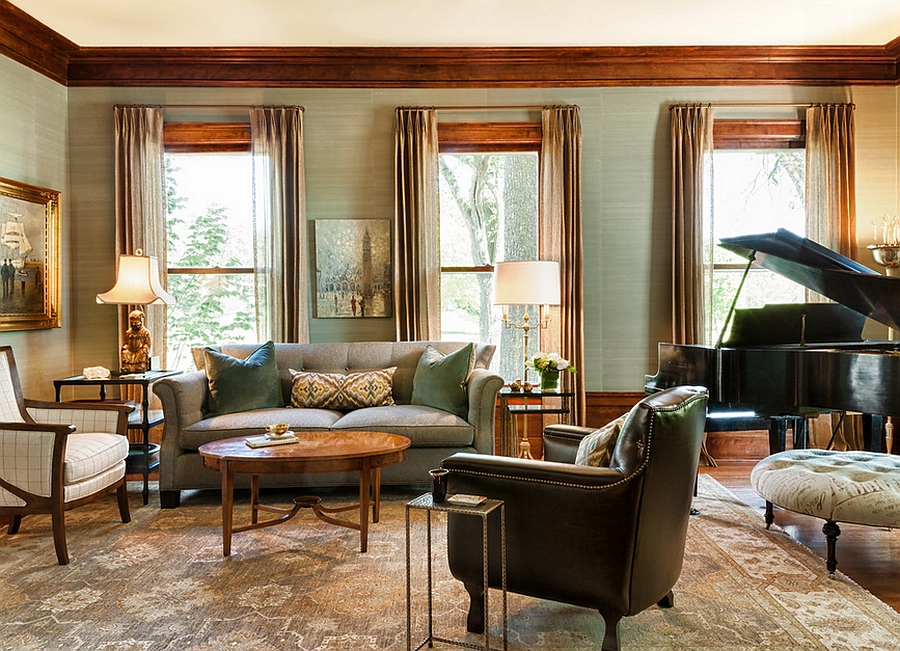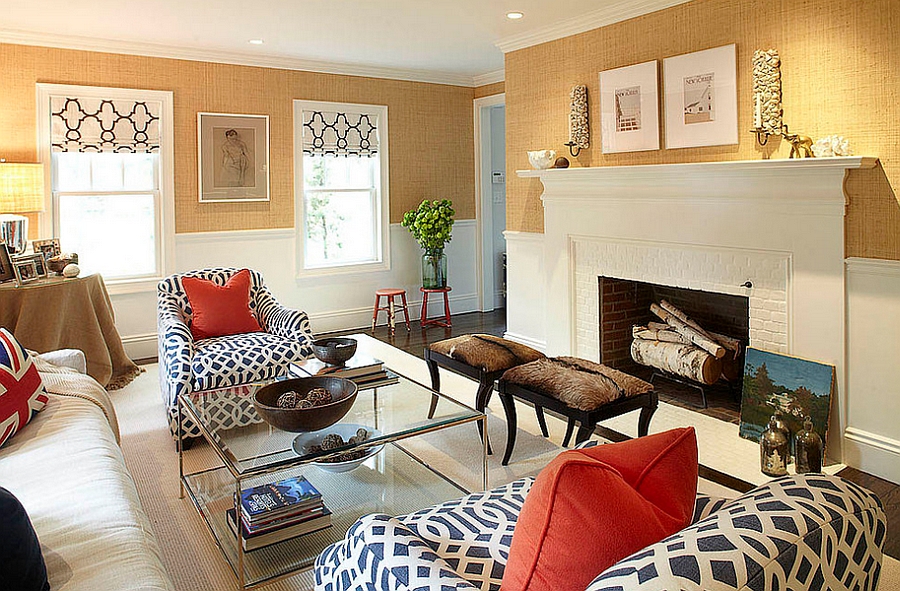 Classy and Neutral
Last week we talked about the revival of wallpaper, and one of the biggest reasons for this is the use of neutral hues and understated patterns by designers. Modern wallpapers like the Woods add pattern to the room without disturbing the existing color scheme. Grasscloth in neutral colors is similar in its effect and adds 'understated texture' without altering the color palette of the room. Be it trendy gray or simple beige, grasscloth brings excitement to the neutral background while firmly keeping away any color. This is arguably the biggest reason why both designers and homeowners are starting to fall in love with it!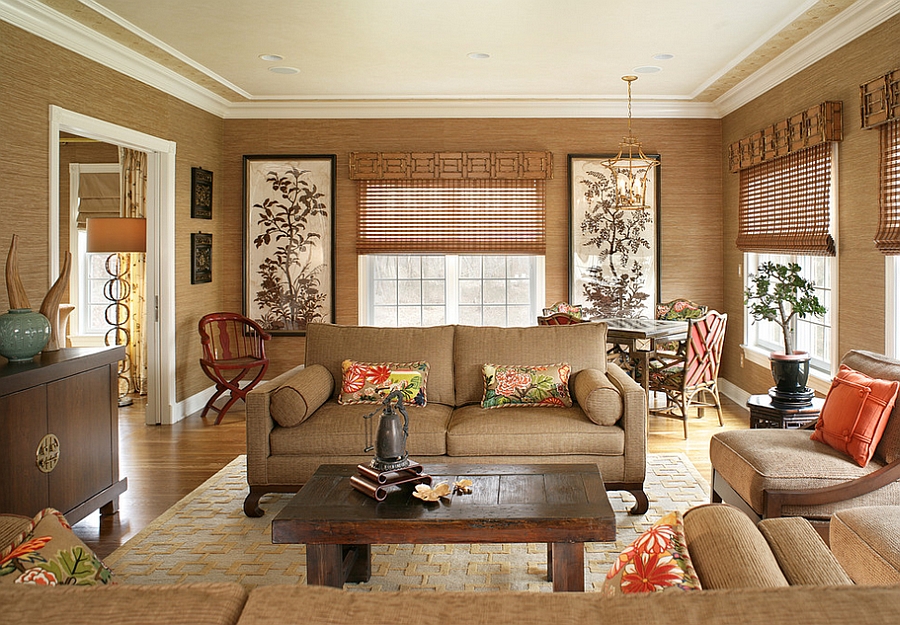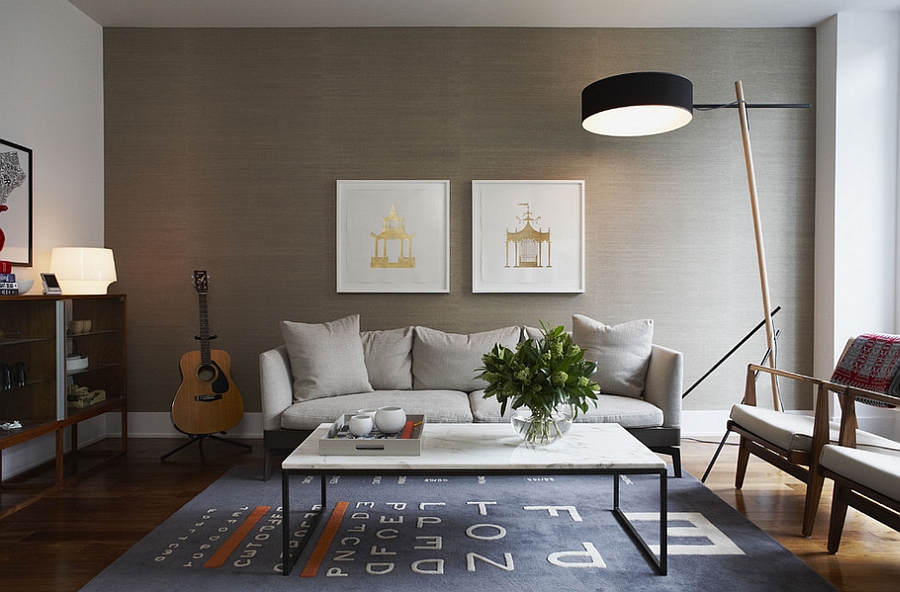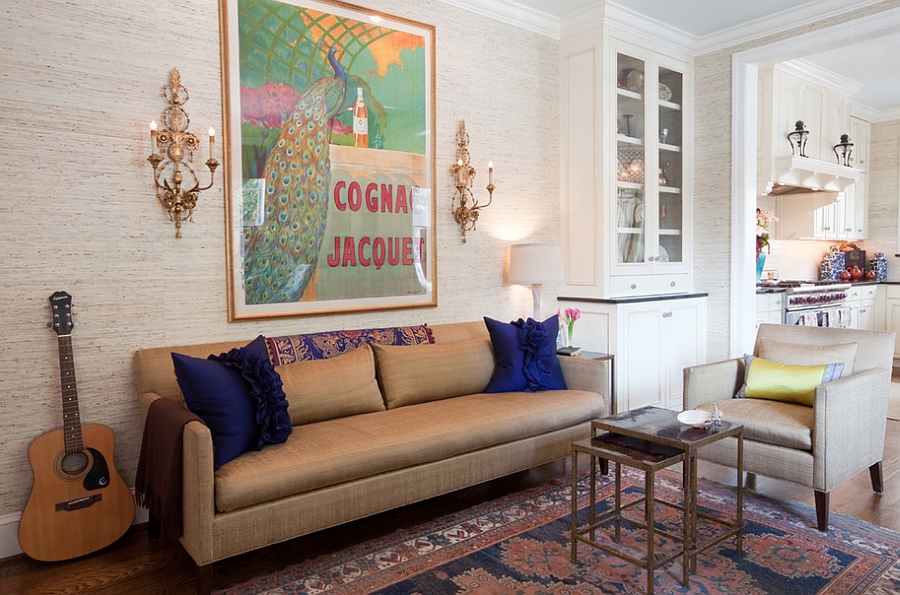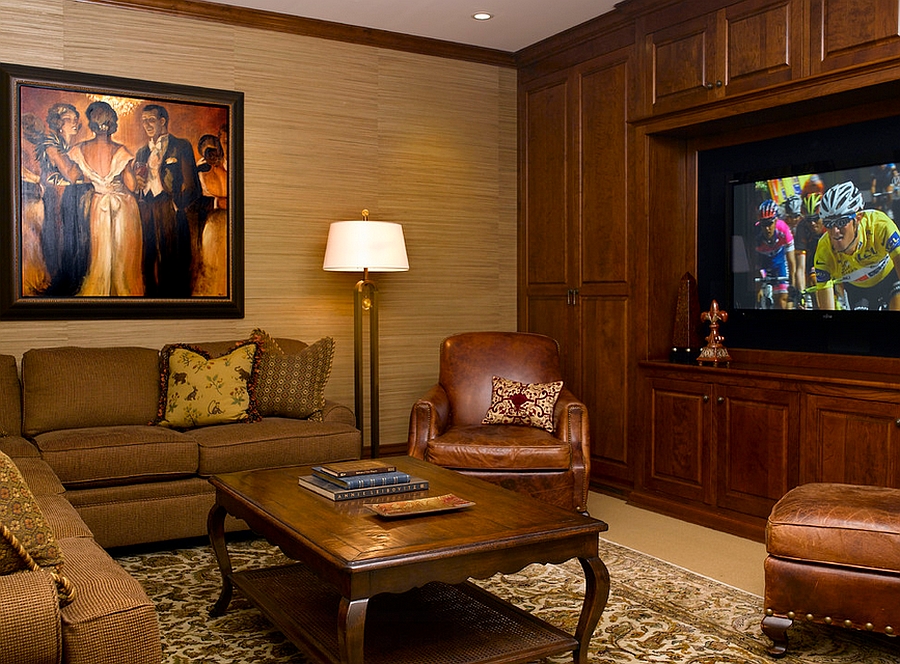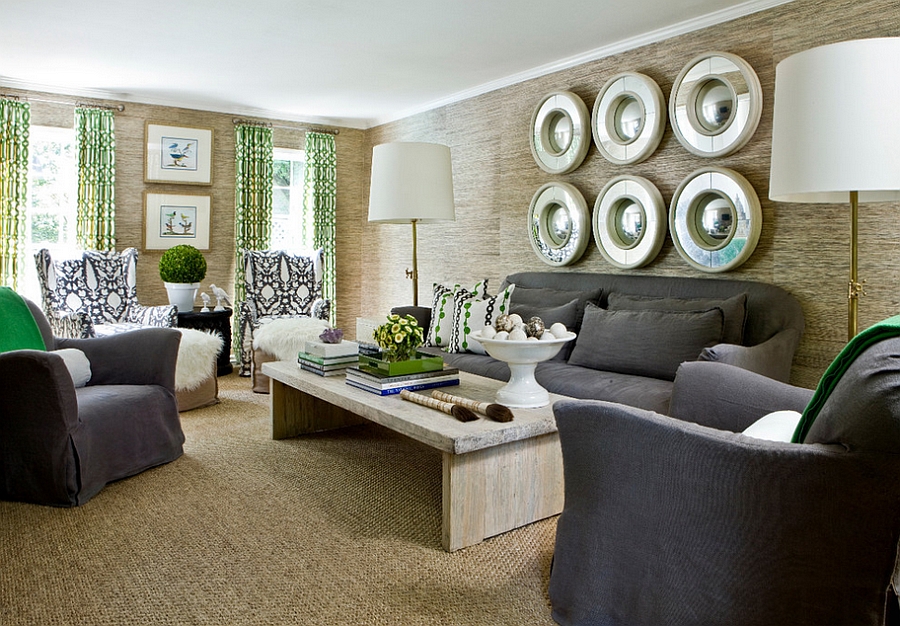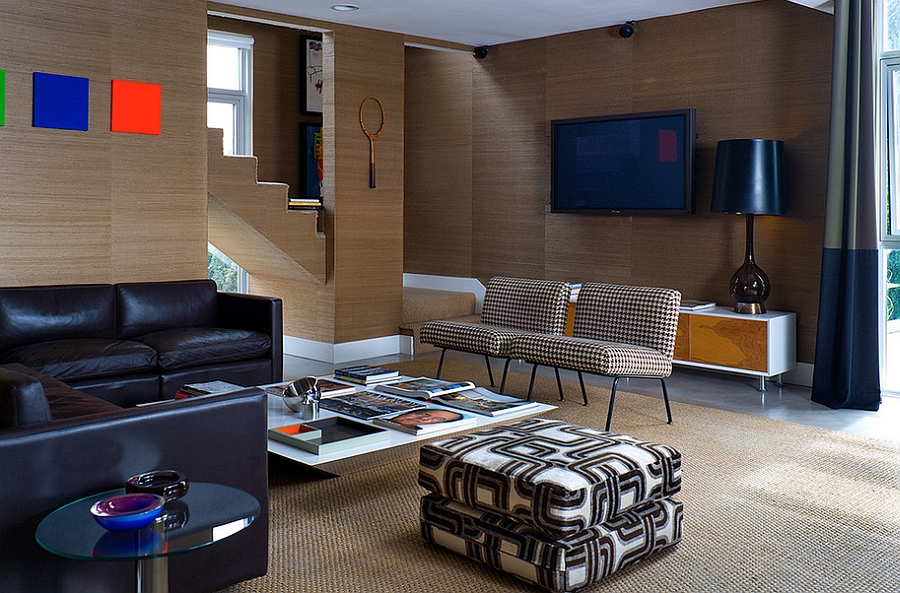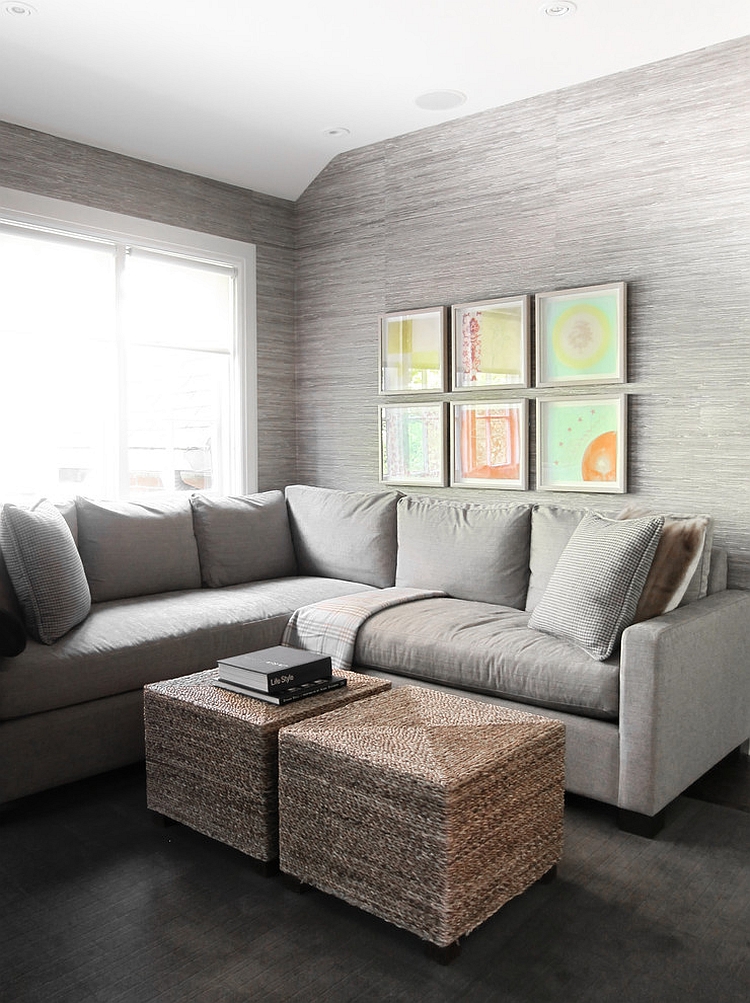 A Touch of Texture
Does your budget not allow you to give your living room a grand textural makeover? Not a problem, as you can settle for smaller yet equally effective textural touches! Use grasscloth for the shelves in the living room to visually separate the space from the rest of the area. This is easier than covering an entire wall and obviously far less expensive. Others use this wall covering to bring a sense of coziness and inviting warmth to an already small living space. If you are in a particularly creative mood, you can even use smaller grasscloth squares in contrasting tones to fashion a brilliant checkered design.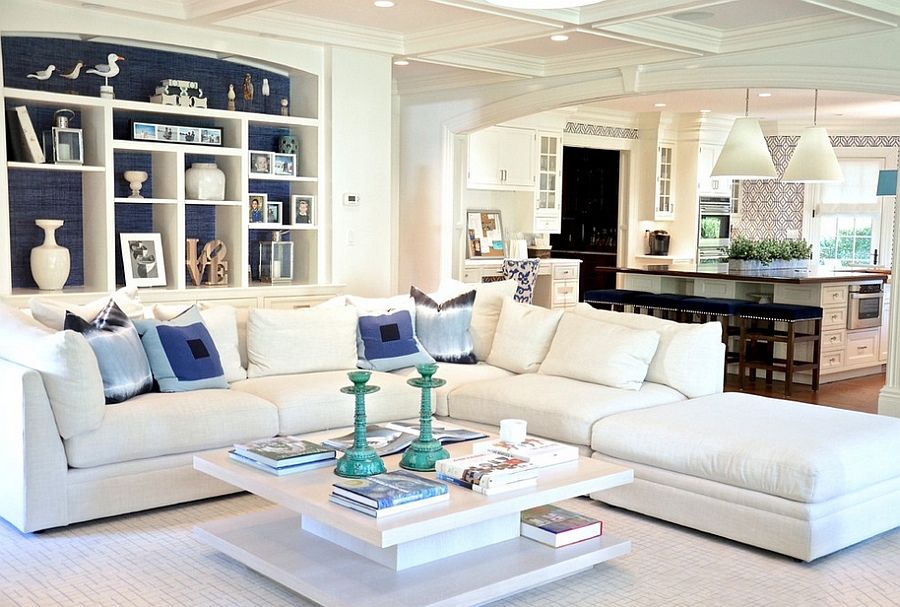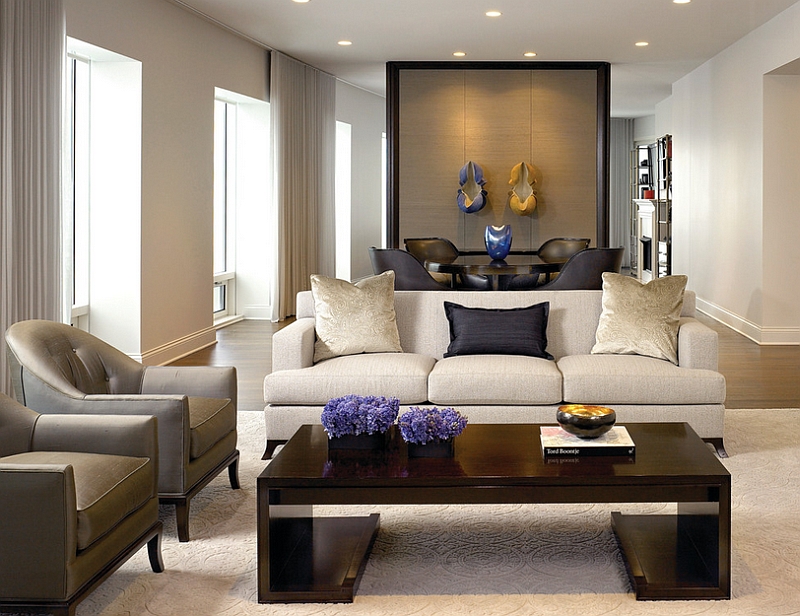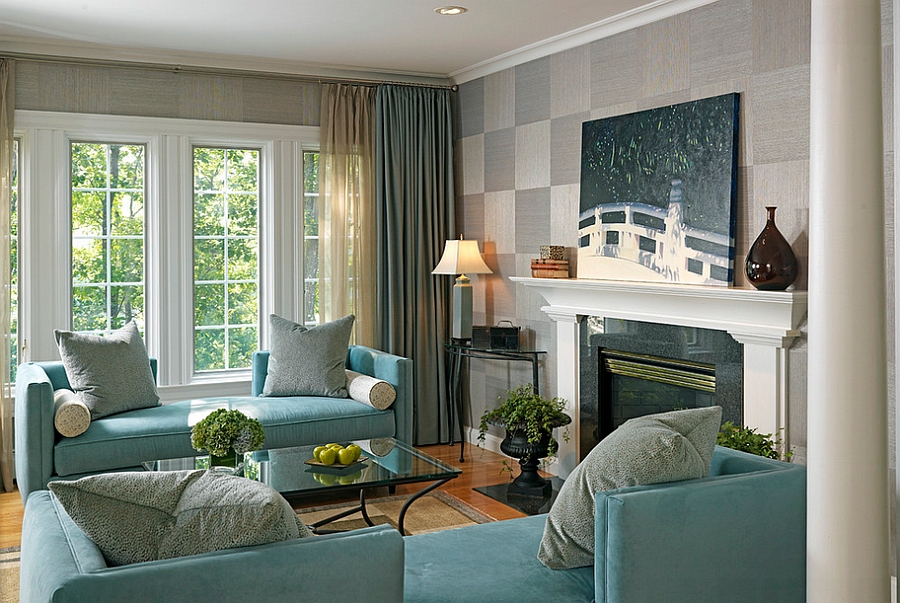 While grasscloth gives any room an impressive new look, you still need to be careful about a few things. For starters, do not expect this natural material to have an even shade throughout, as there will be slight natural variations. Also, stay away from using grasscloth in a home with high humidity. In addition, make sure your walls are free of dents or imperfections before applying it. Just get these simple basics right and grasscloth will bring your living room walls alive!