What happens when you have a family of sports enthusiasts? Generally, what we see is a home where every Saturday and Sunday night is spent in front of the giant screen TV as passions run high. This is the norm in most homes across the globe; but not in this fabulous little residence in Toruń by mode:lina, Poland as you have a central sports zone, locker and fitness area that ends up stealing the spotlight. It is a brilliant area that replaces the traditional notion of a kitchen being the 'heart of the home' and you instantly understand that this is a family passionate about keeping themselves active by staying involved with sport; not just watching them on screen!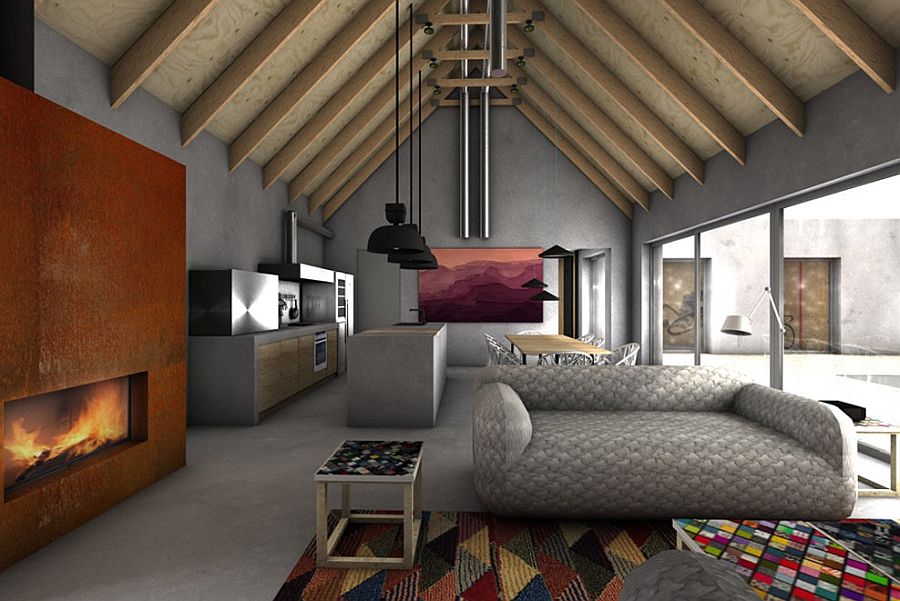 The living area of the house is spacious and open with a large kitchen and dining area next to it. On the mezzanine level one finds the attic workspace along with the kids' rooms and the main bedroom. The bedrooms are designed in a space-savvy contemporary manner with neutral colors shaping the backdrop. Pop of yellow and red brighten these spaces as additions like the loft bed and walk-in closet create and maximize space inside this lovely Polish home.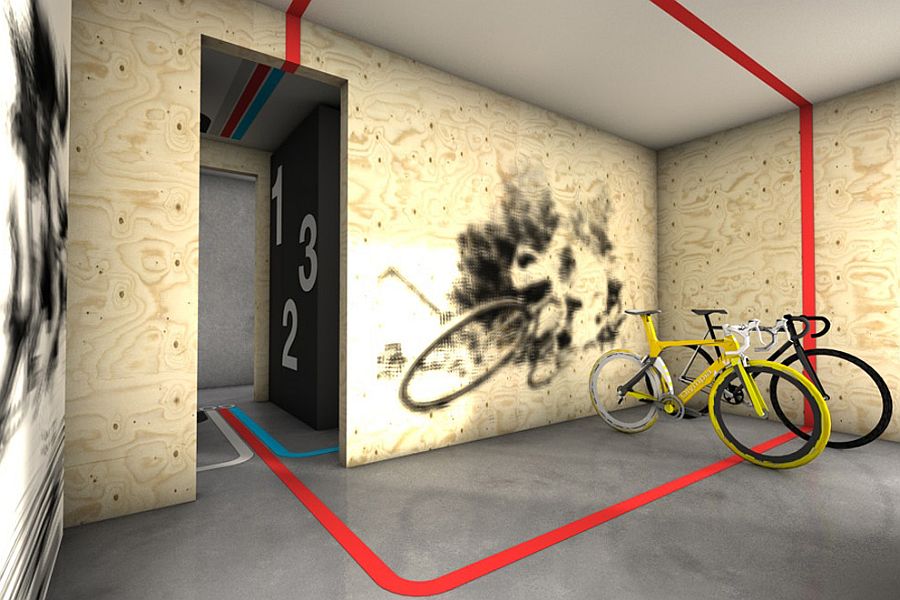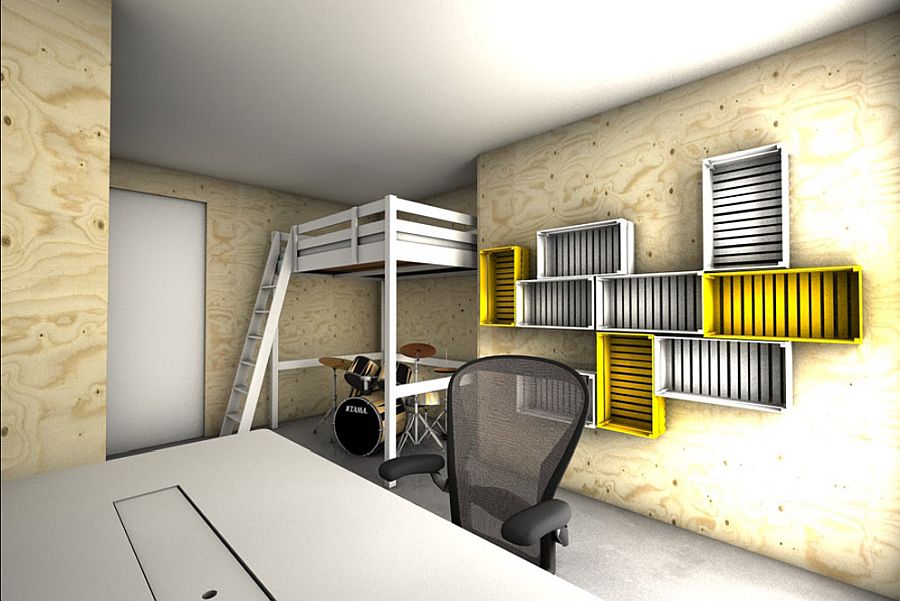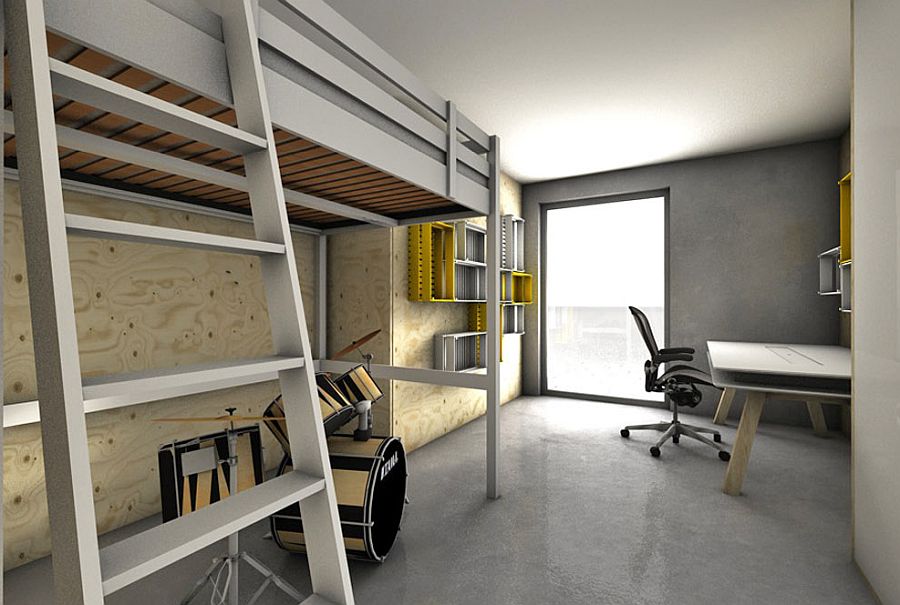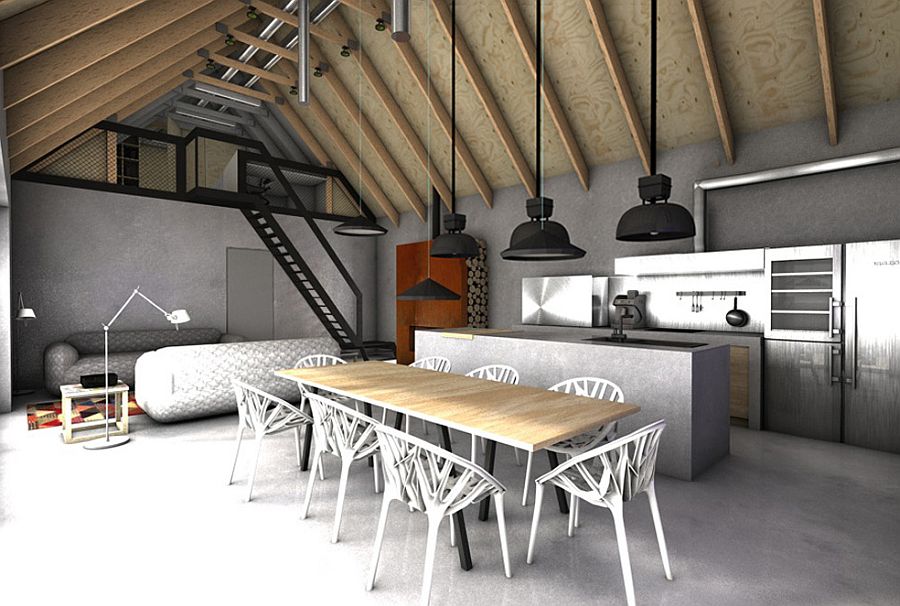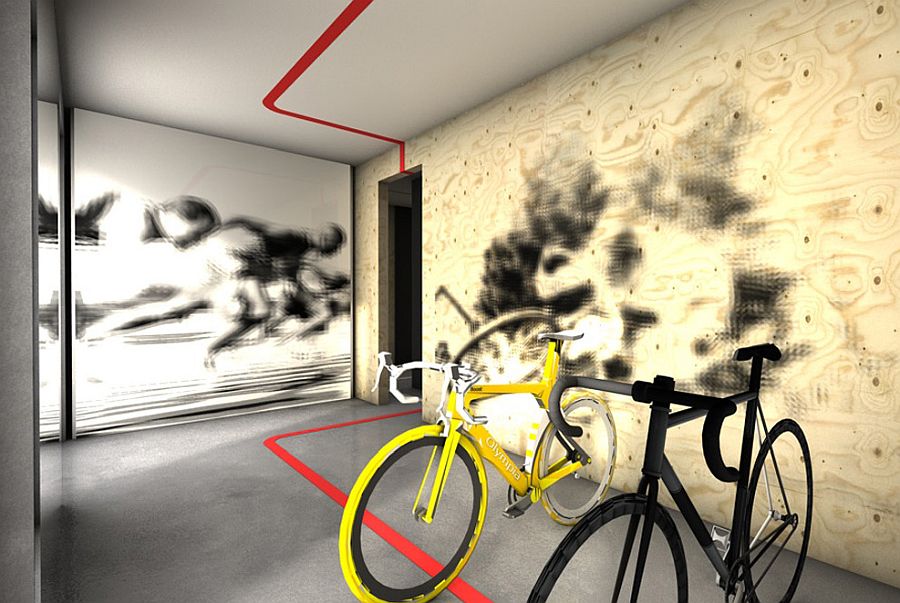 On the walls you can find sports-inspired graffiti, motifs and wall coverings in almost every room of the house. The overall atmosphere inside the home is sophisticated with a touch of industrial appeal added to the mix.