With changing seasons, one of the things that we most look forward to is the arrival of new design and decorating trends. Much like the world around us, the moods and colors that vary and our own wardrobe, a new season should also usher in something unique and fresh in your household. This can be something as simple as a change in the accent colors to things much more complex and time consuming like a complete alteration of theme and style. One of the best and easiest places to start is the kitchen; a space that is the heart and soul of the modern home. And a fresh, seasonally improved kitchen offers many perks indeed!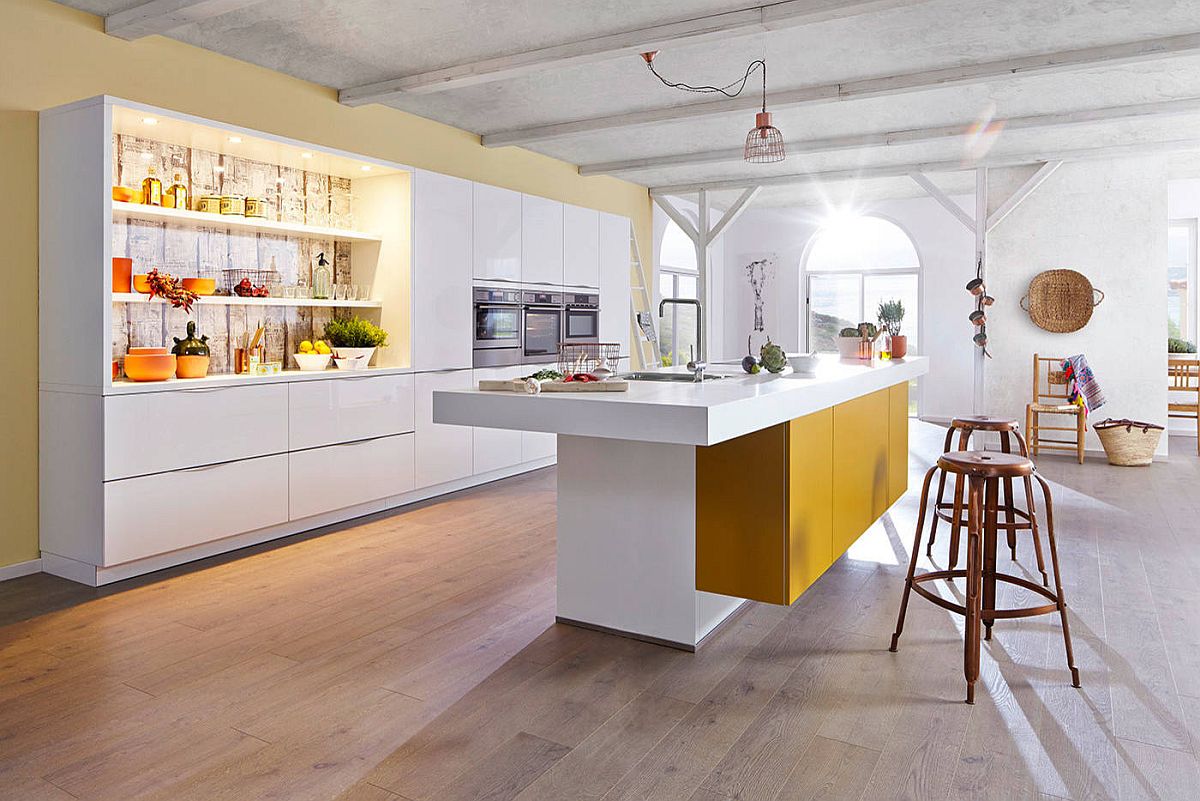 An even better way to turn to seasonal trends is by combining them with space-savvy goodness to deliver the best of both worlds. Many kitchen trends that started in the summer of 2019 are bound to last for a while a play a big role in the choices that you make this fall. Whether you gave your kitchen a quick facelift in the summer or wish to start fresh in fall, these smart fall kitchen trends offer something for everyone. Check out the 45 awesome inspirations and the many ideas that they present –
Modular Solutions for a Flexible Kitchen
We love modular kitchens for their sheer functionality and the ease of design that they offer. But this fall, look at the aesthetic side of things as well. Modular kitchens with smart shelves, space-saving features and maximized corners also look smart with the right blend of open and closed cabinet units. A few floating shelves in the backdrop always helps and making sure that the flexible solutions fit in with the style and theme of your kitchen is an obvious choice as well. Be it a Lazy-Susan that tucks away mess, an island on wheels or modular shelving; pick an idea that works best for you.
RELATED: Trends Update: Fall Kitchen Favorites That You Cannot Miss This Season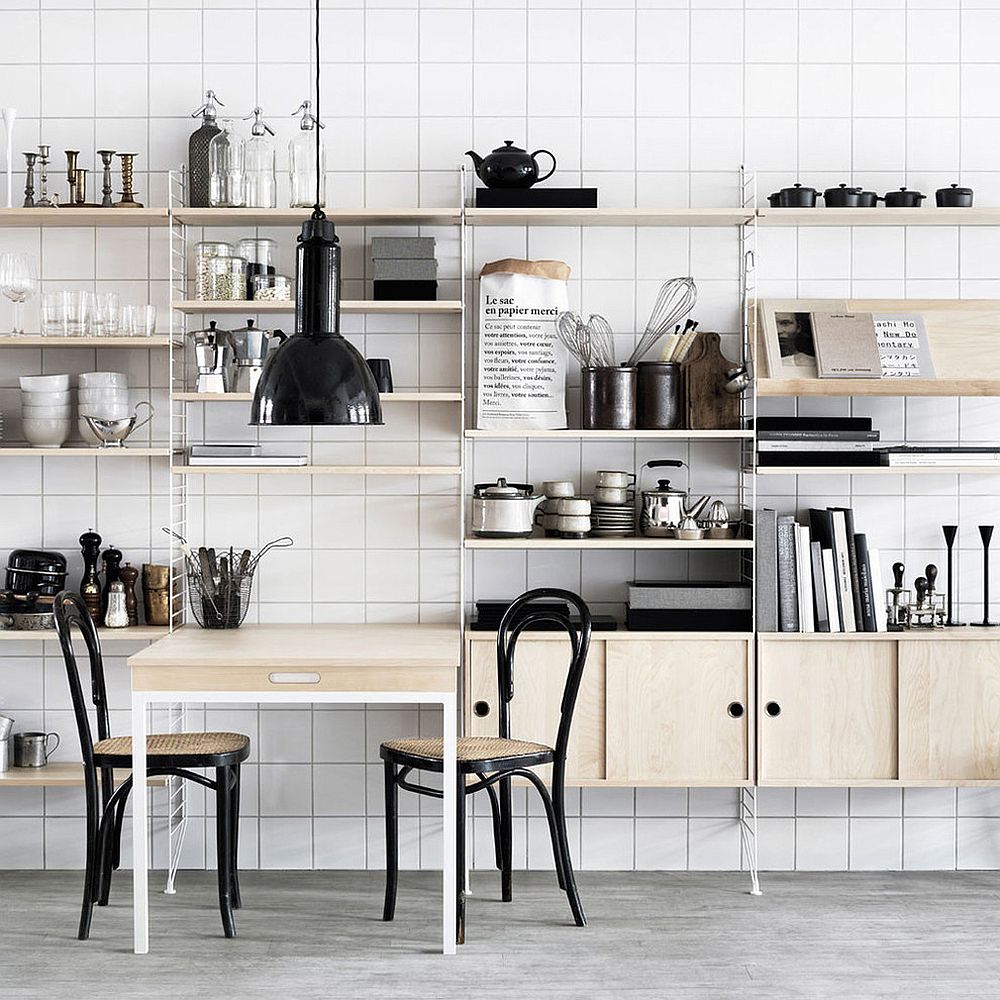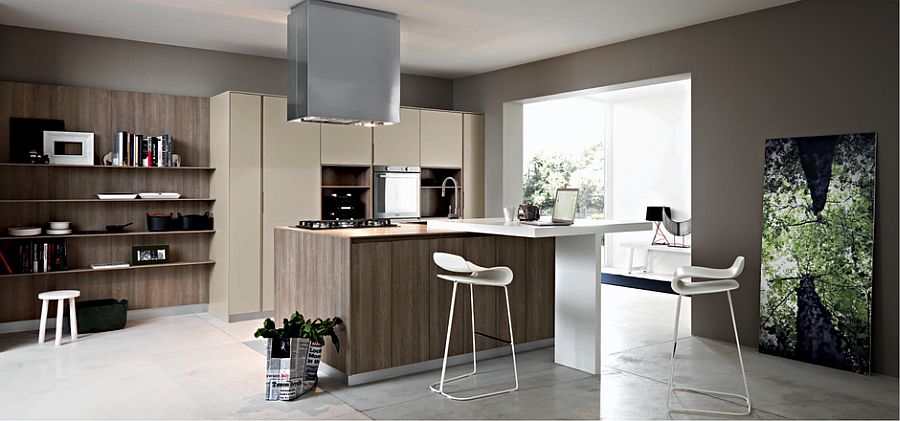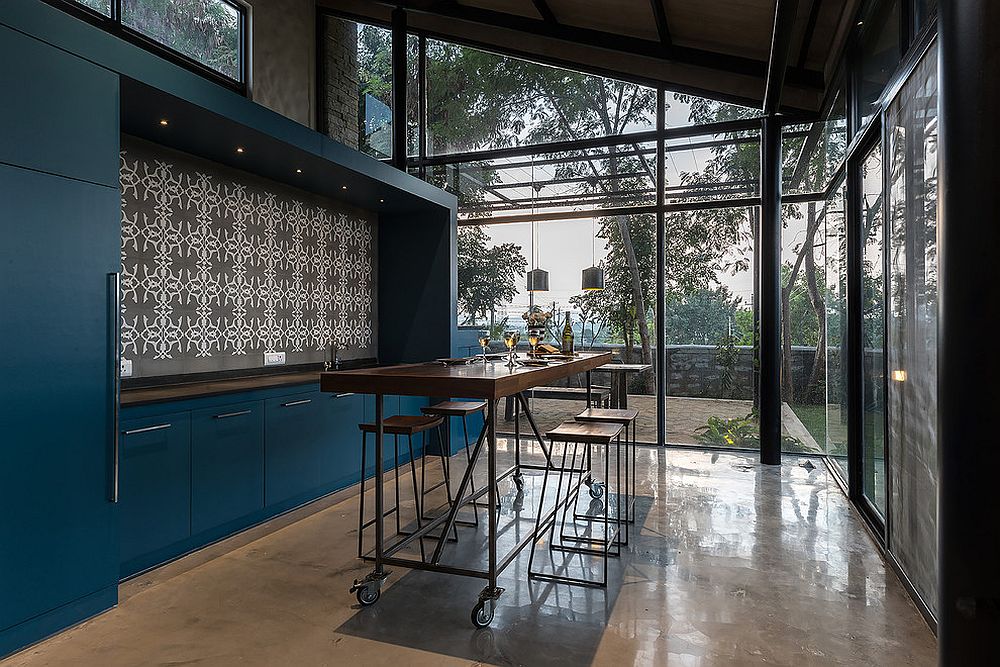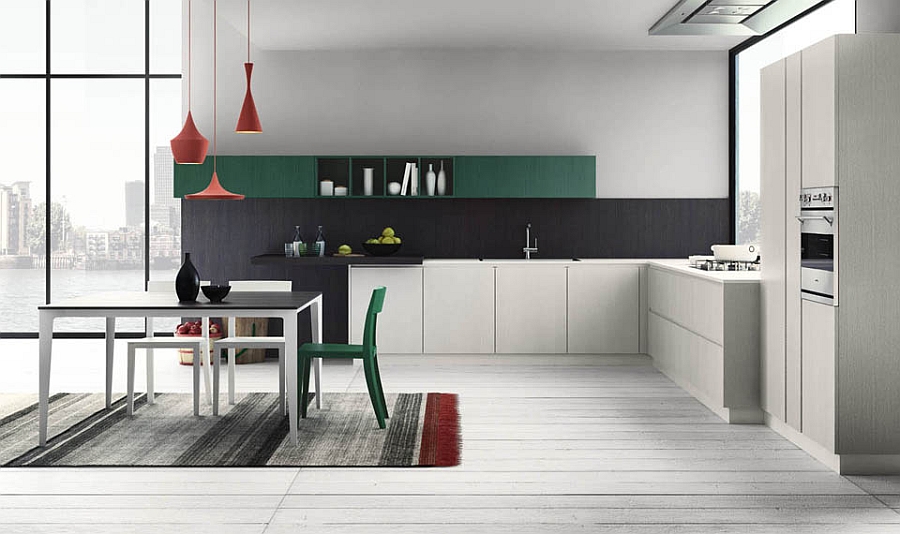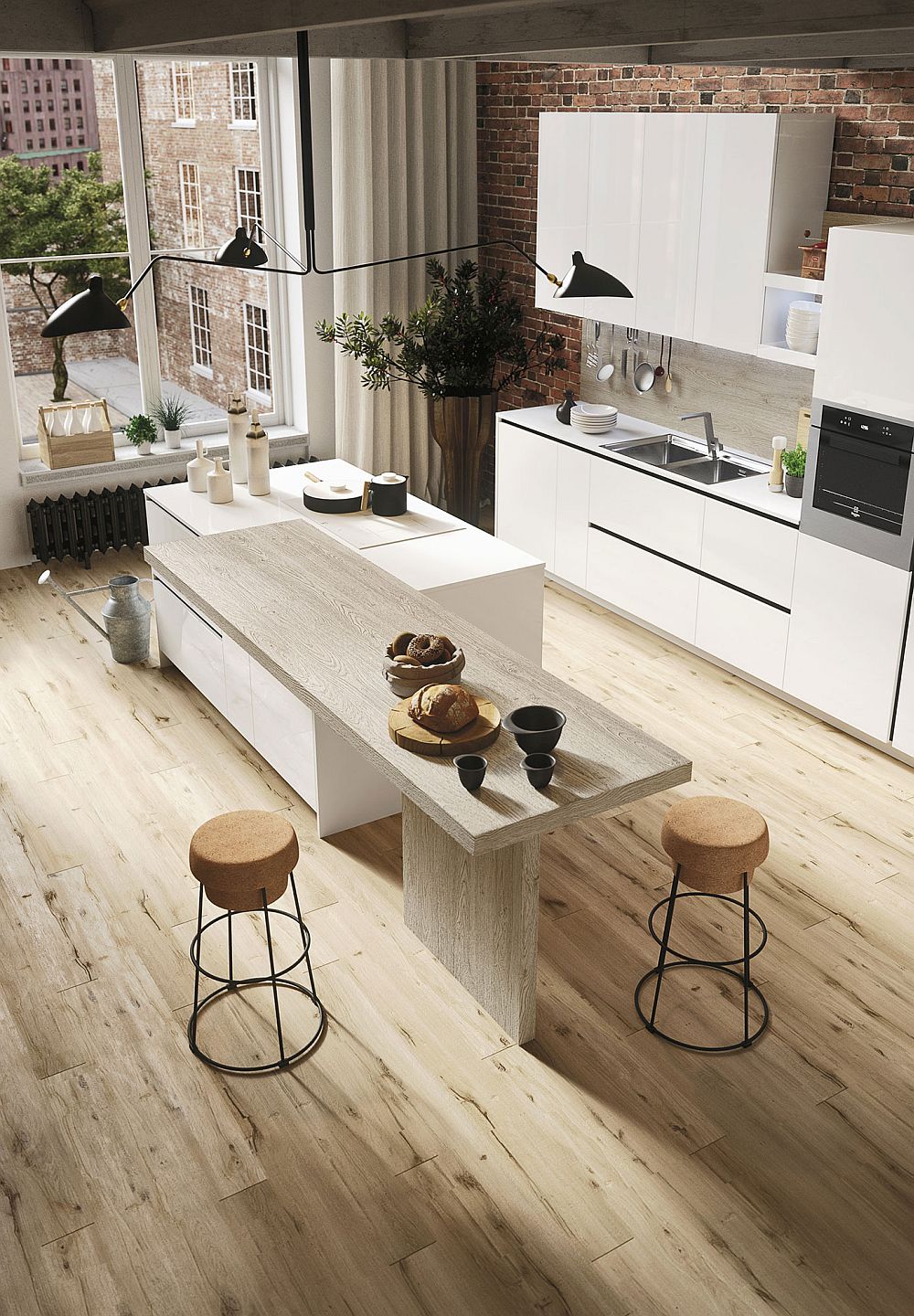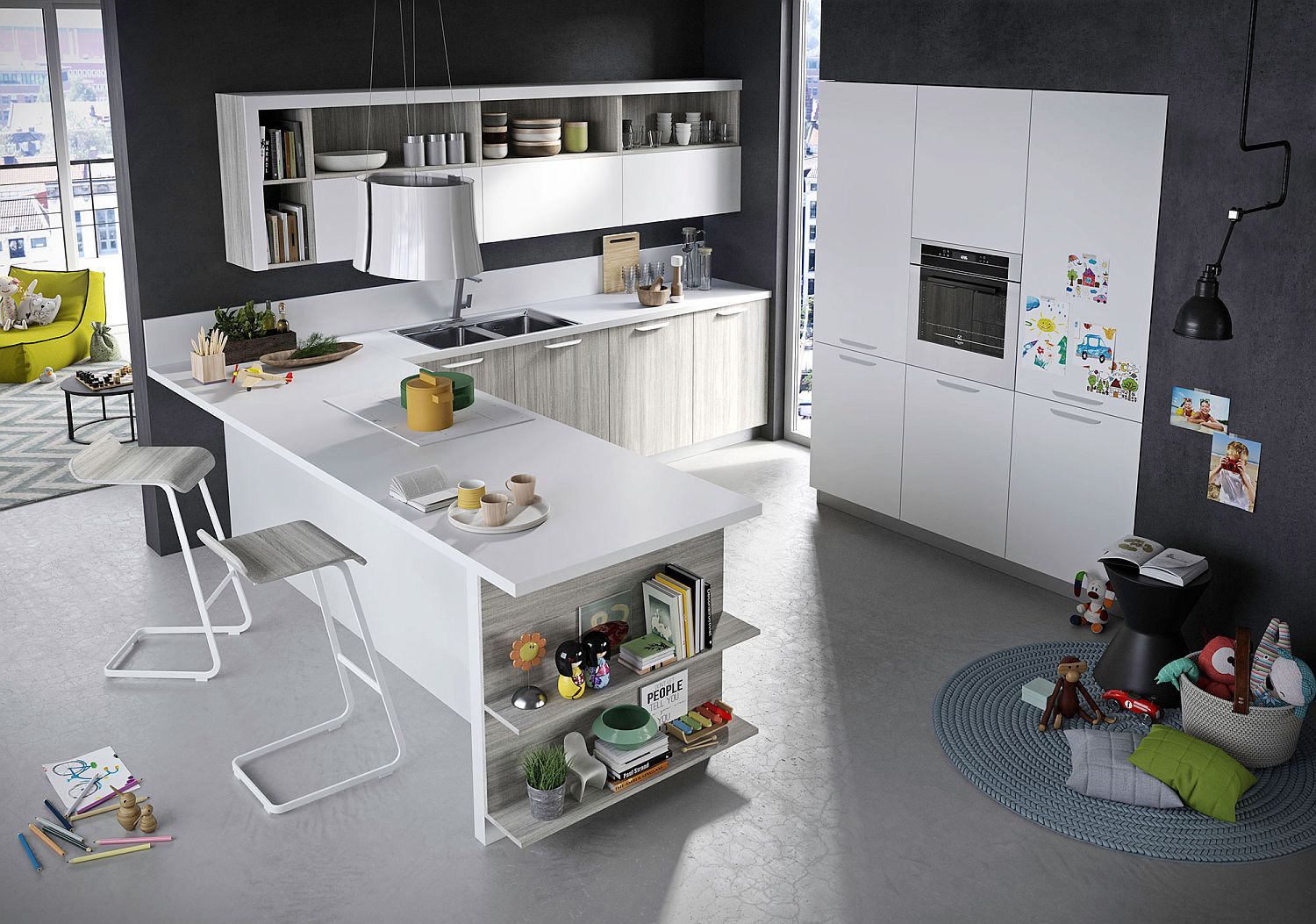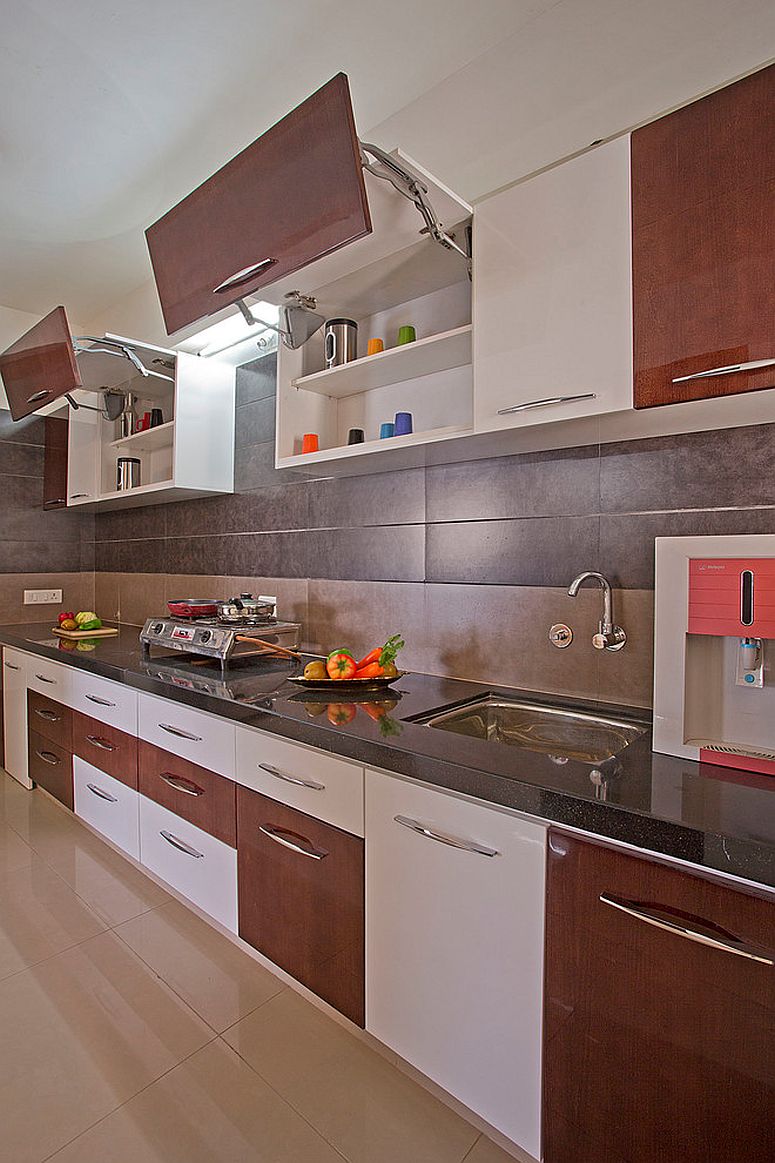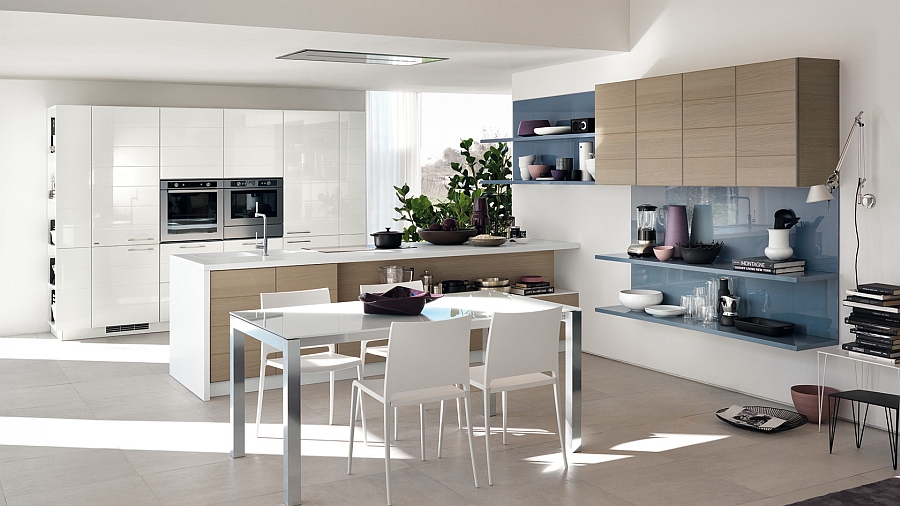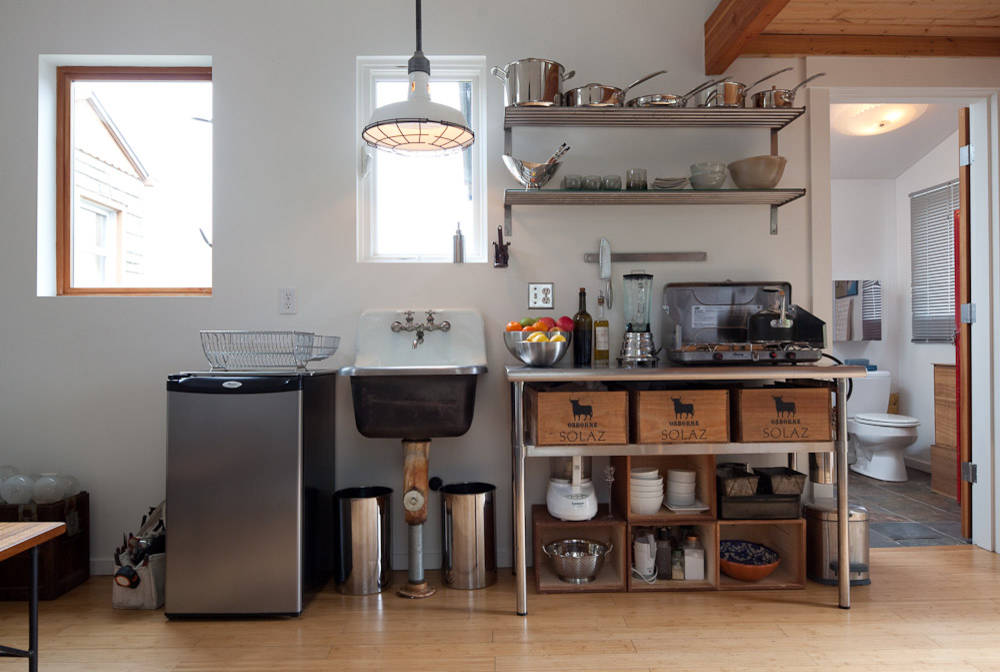 Scandinavian Style Holds Sway
Modern kitchens and Scandinavian style go hand-in-hand with ease. The innate simplicity and minimalism of Scandinavian style is perfect for the contemporary kitchen where less is more. Yet, the style also has plenty of warmth about it with extensive use of wood. This also fits in perfectly with the modern trend of wood and white kitchens that are taking homes across the world by storm. You get a smart kitchen that maximizes functionality, uses space in an efficient manner, cuts out clutter and looks great in every angle. There is the added bonus of ample natural lighting coupled with the right task lights!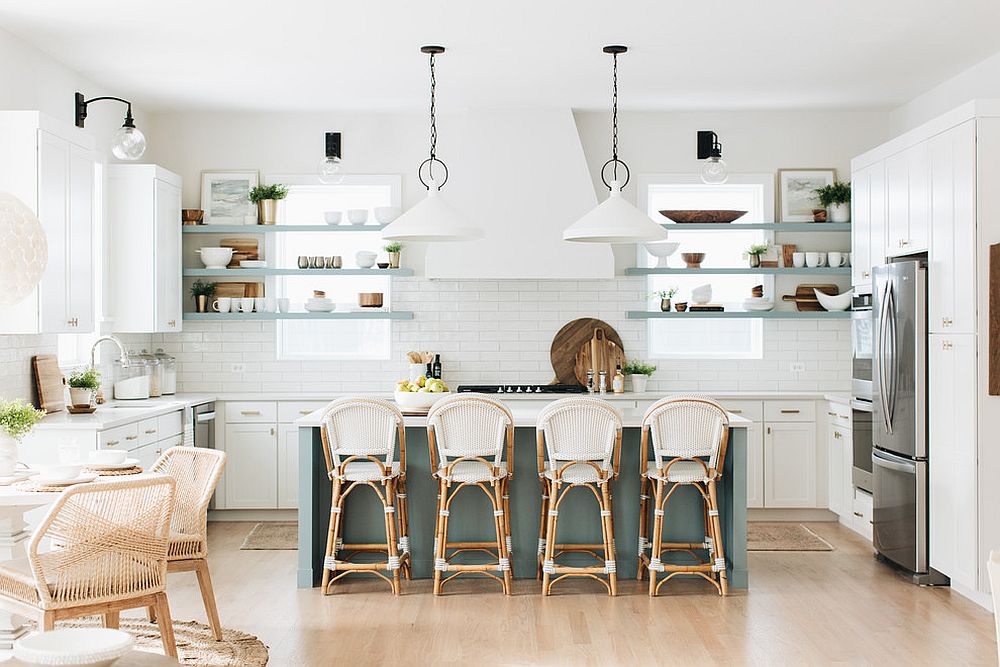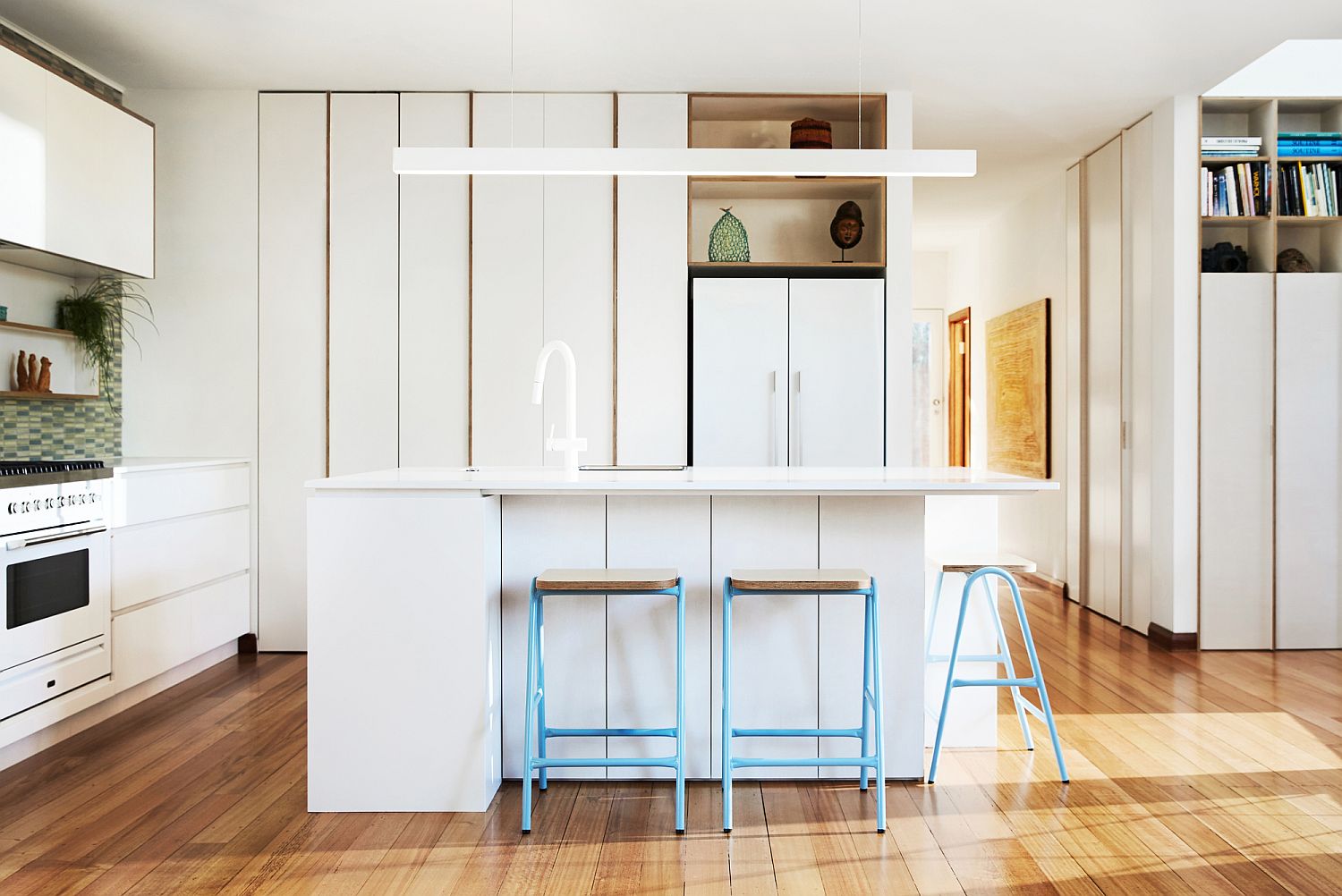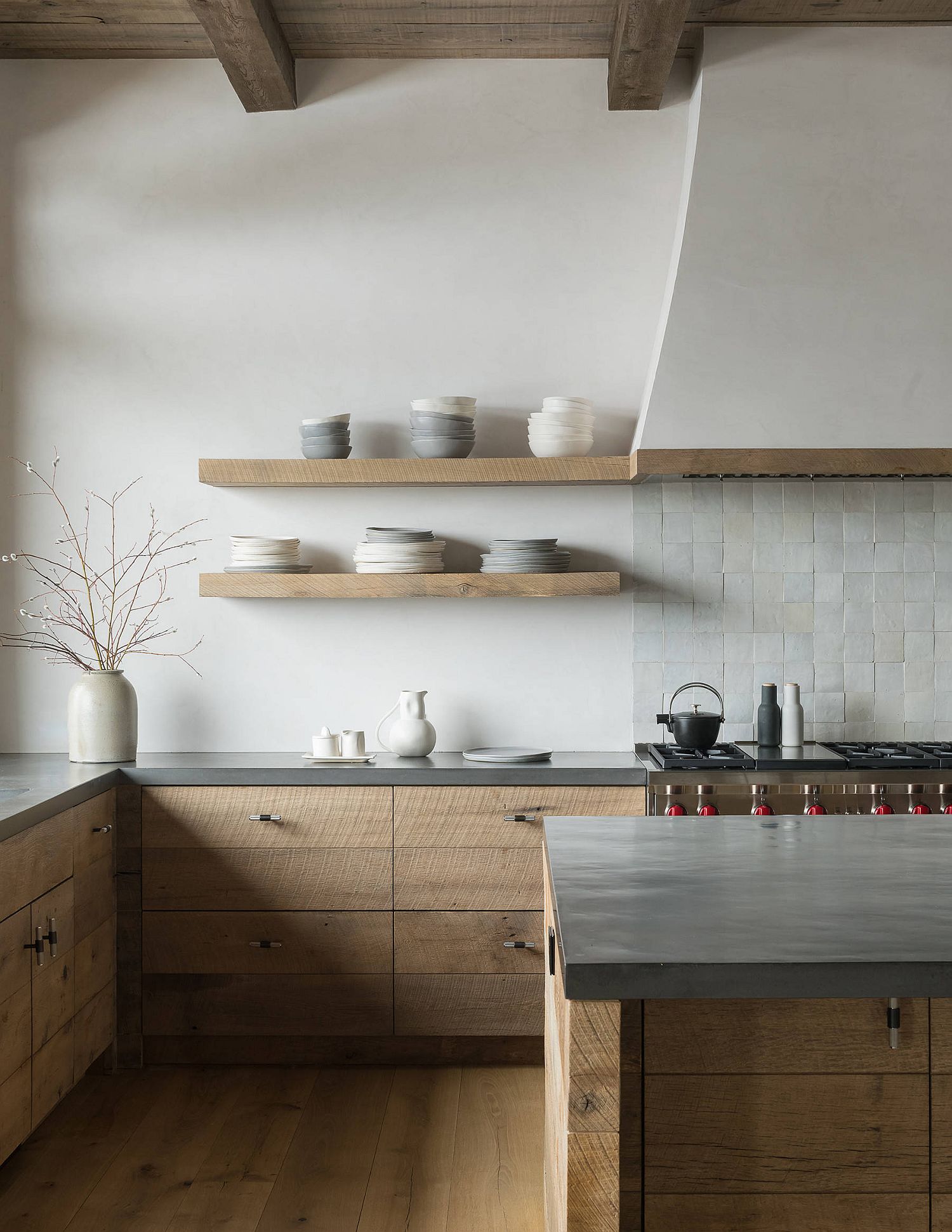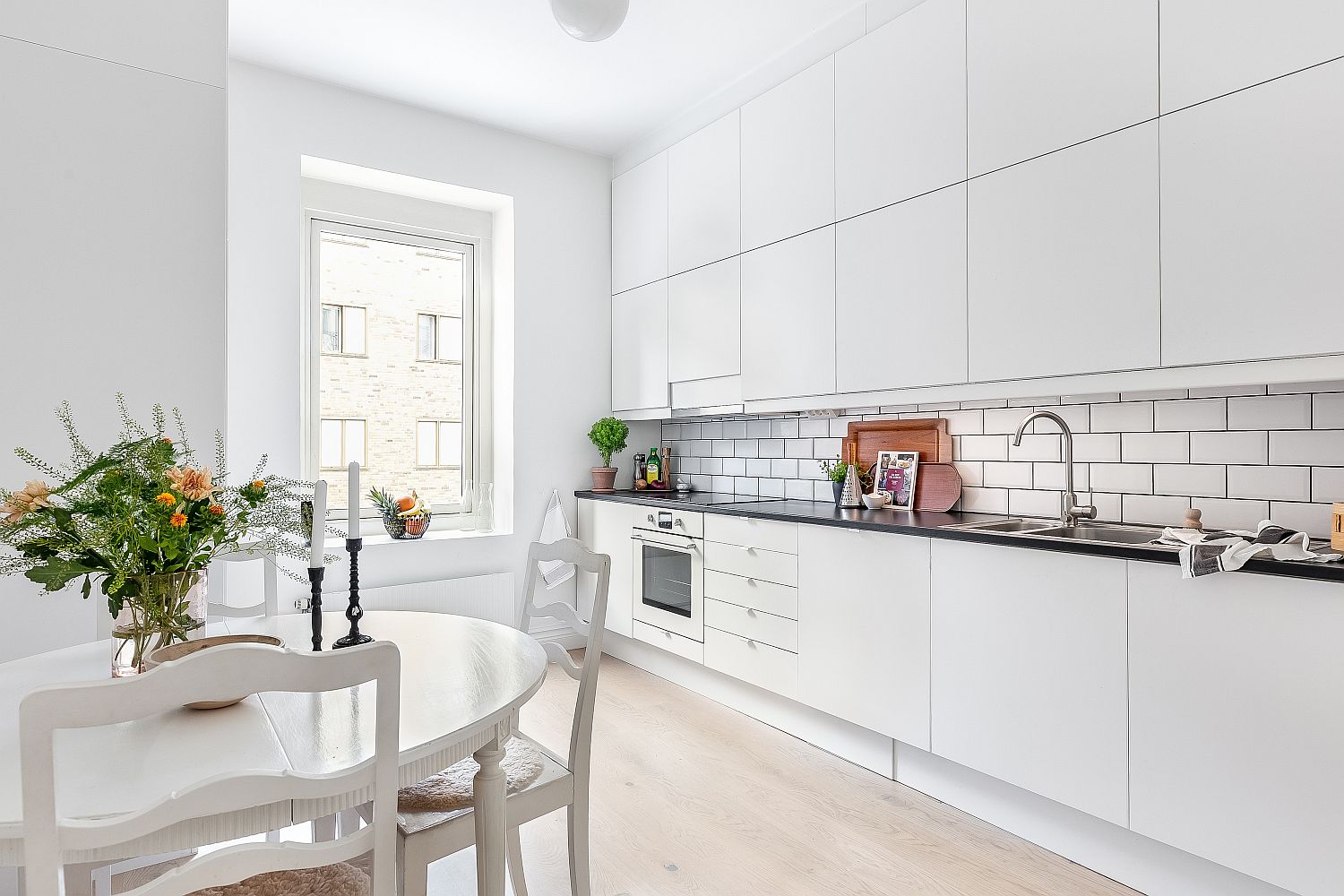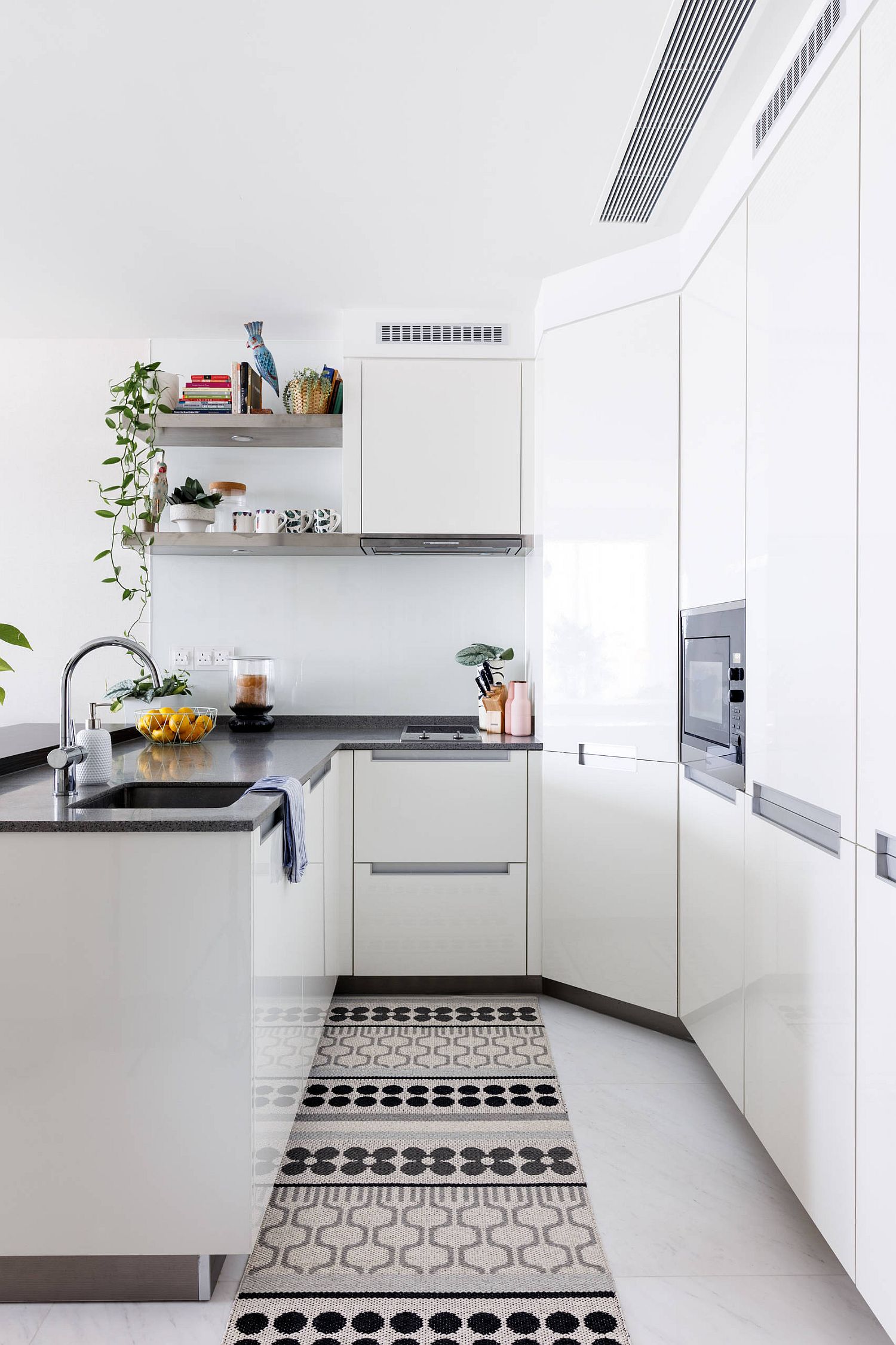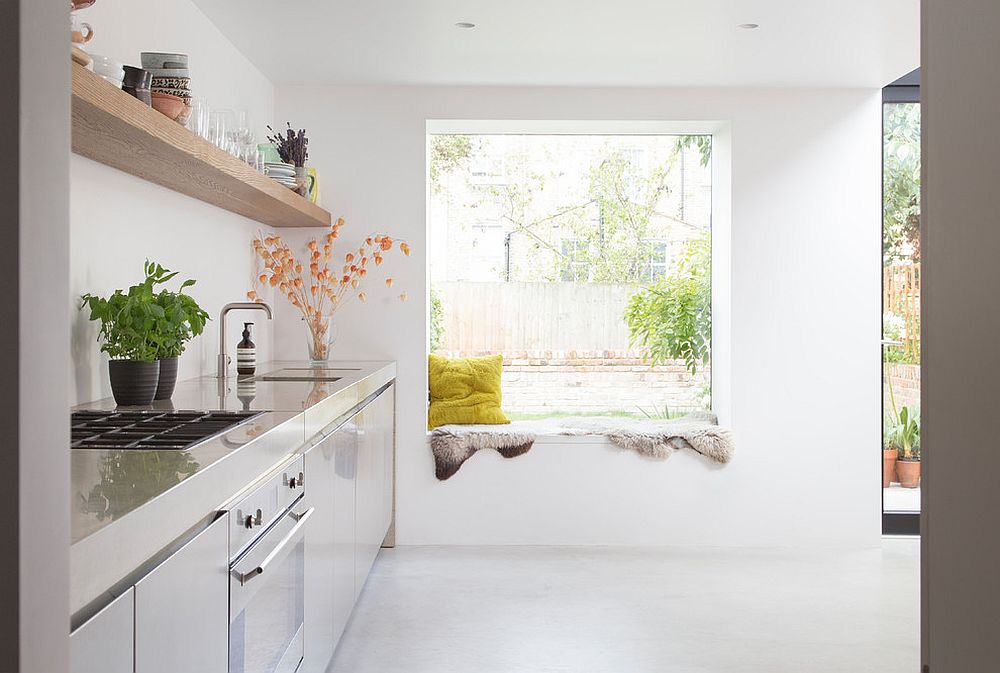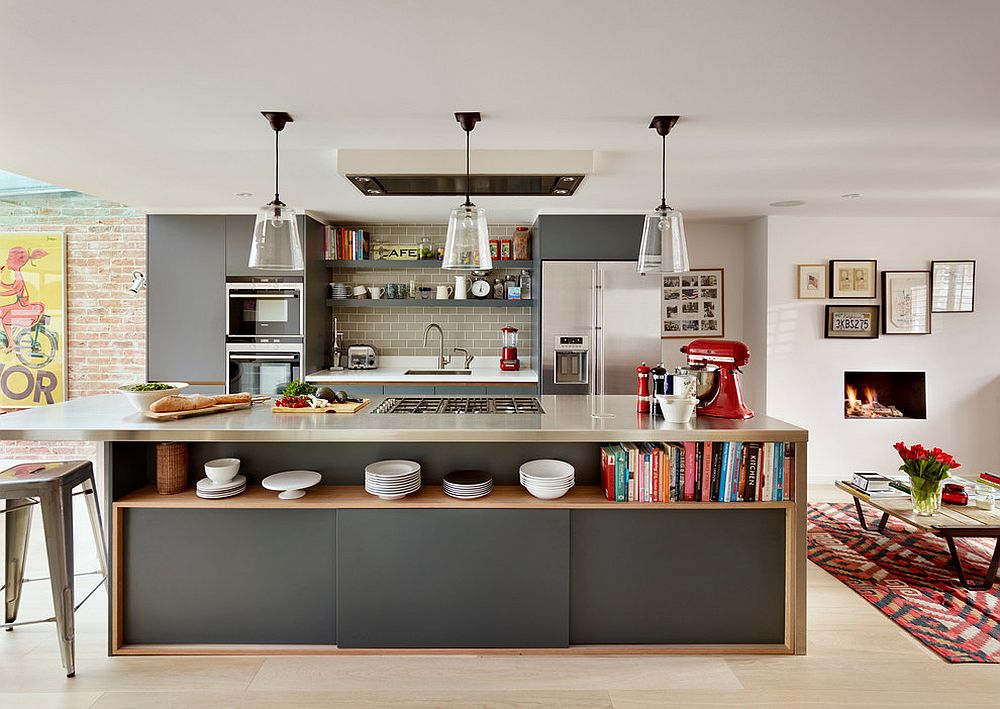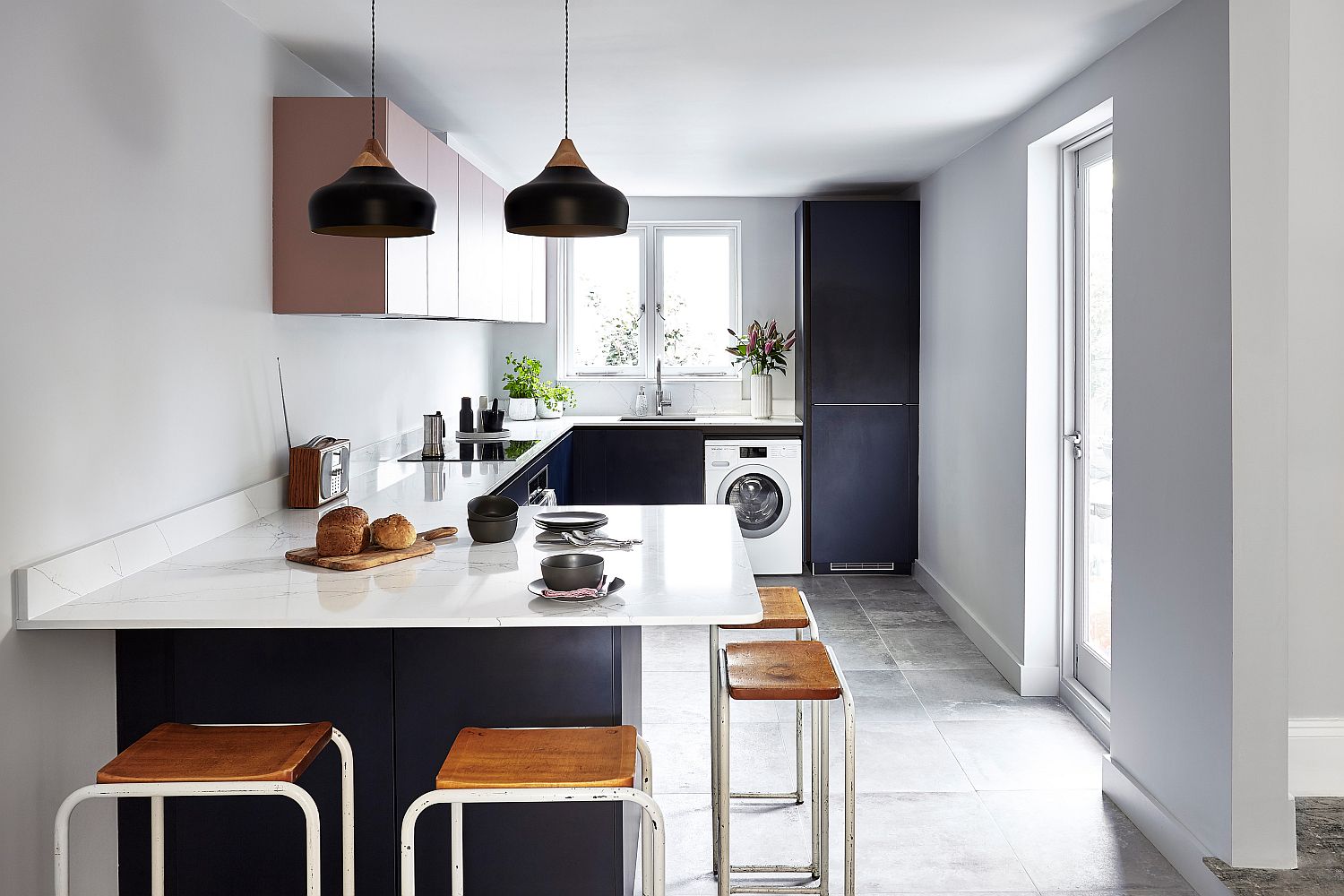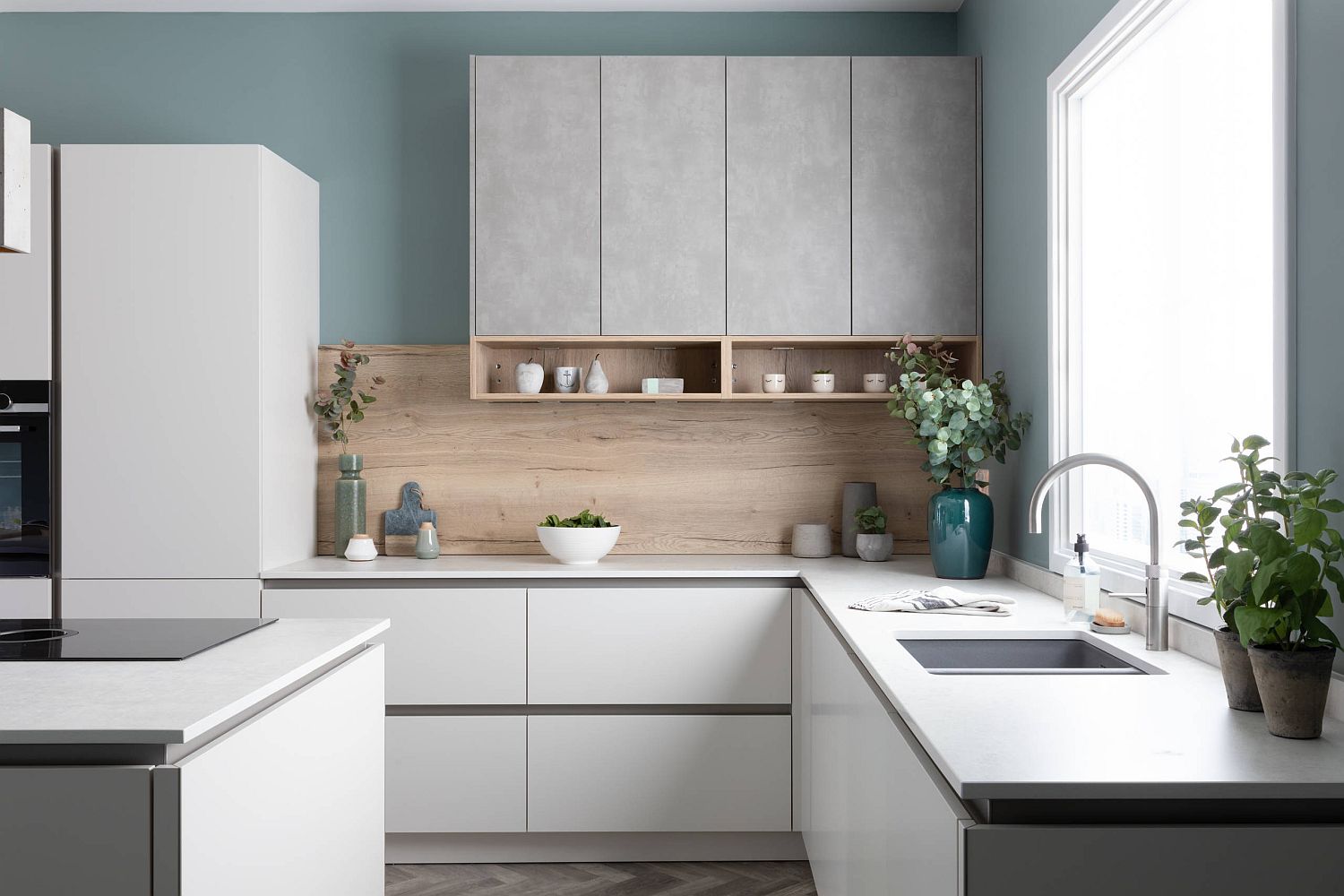 Dark, Dashing and Sophisticated
If you do not prefer the open, white and woodsy look in your kitchen, then taking an opposite approach this fall could come in handy. Homeowners and architects alike seem to want to move away from the usual this season and a kitchen with an overload of dark gray, blacks and a sophisticated urban vibe offers the escape route. This one is admittedly not for everyone. But the dark and dashing kitchen with refinement galore is one that will wow guests and take the style quotient of the open plan living up a notch or three!
RELATED: Hottest Bathroom Fall Color Trends to Try Out: 25 Ideas, Inspirations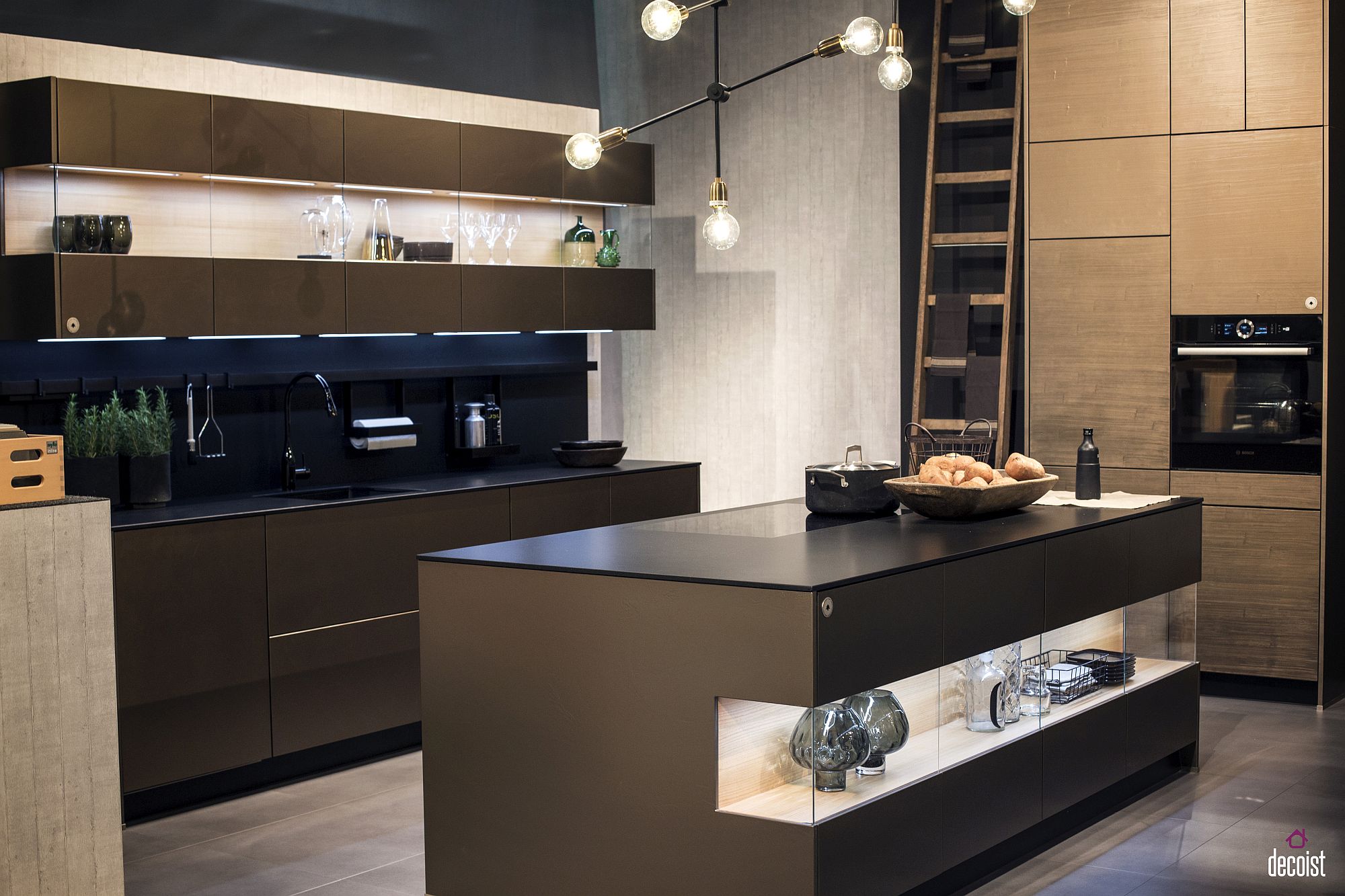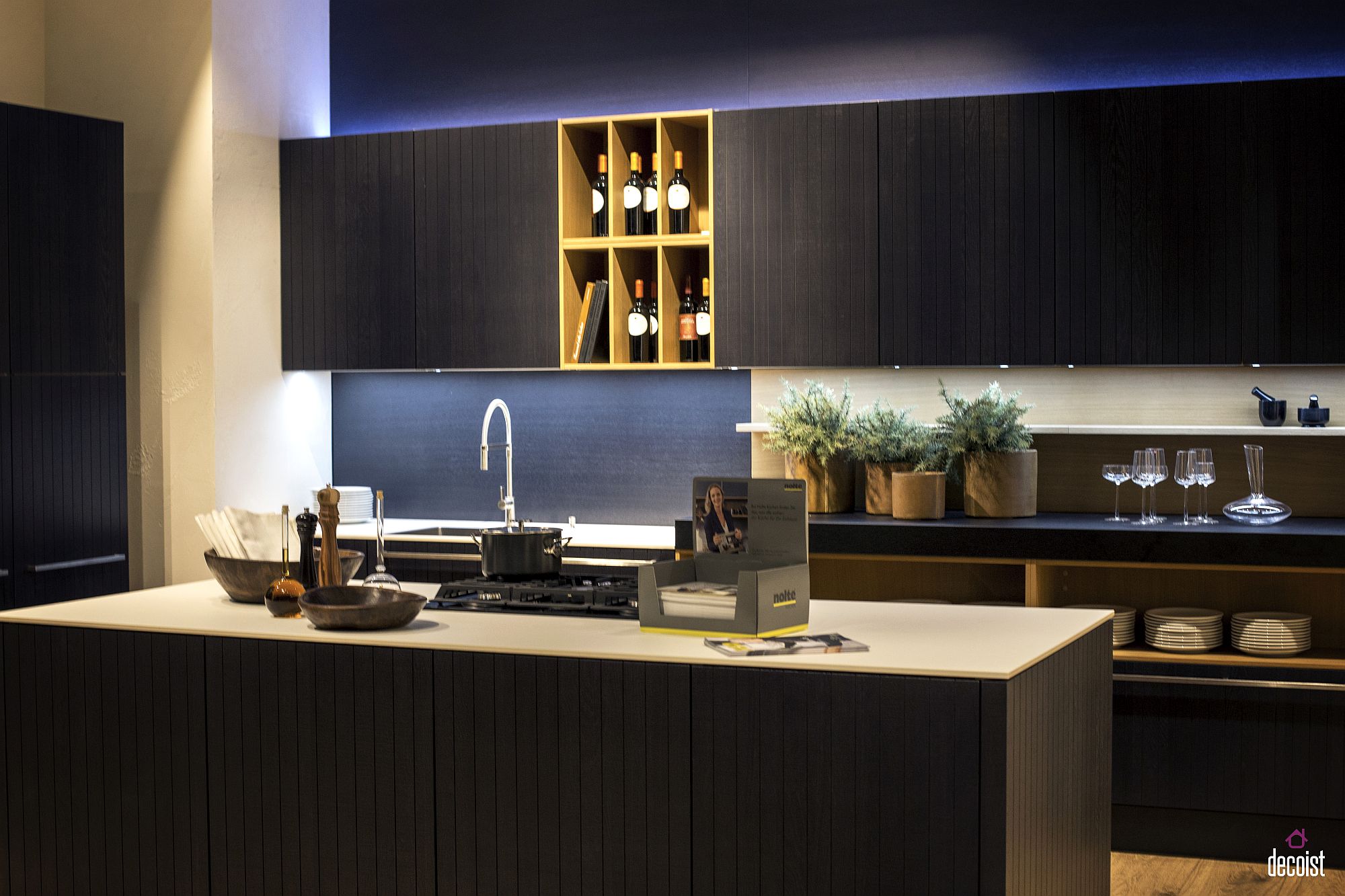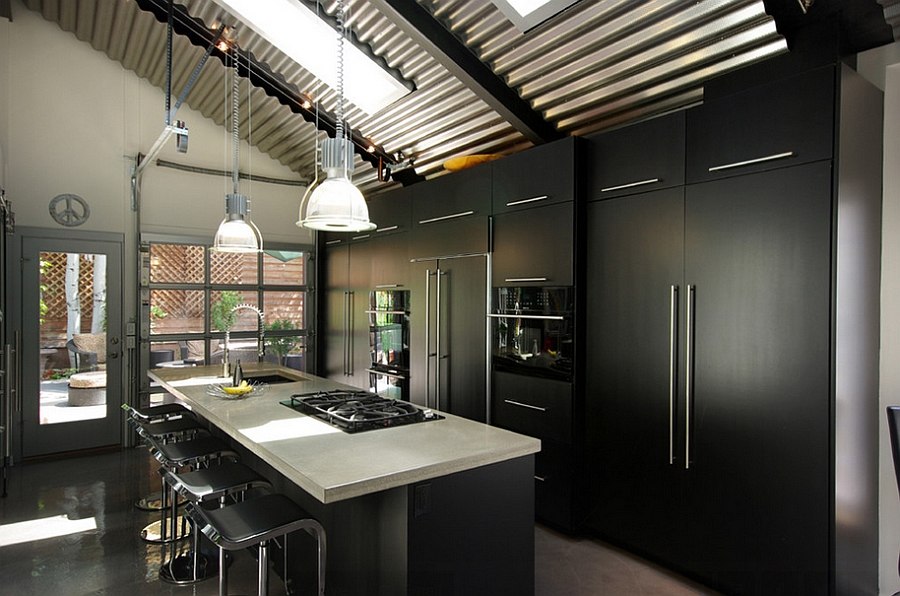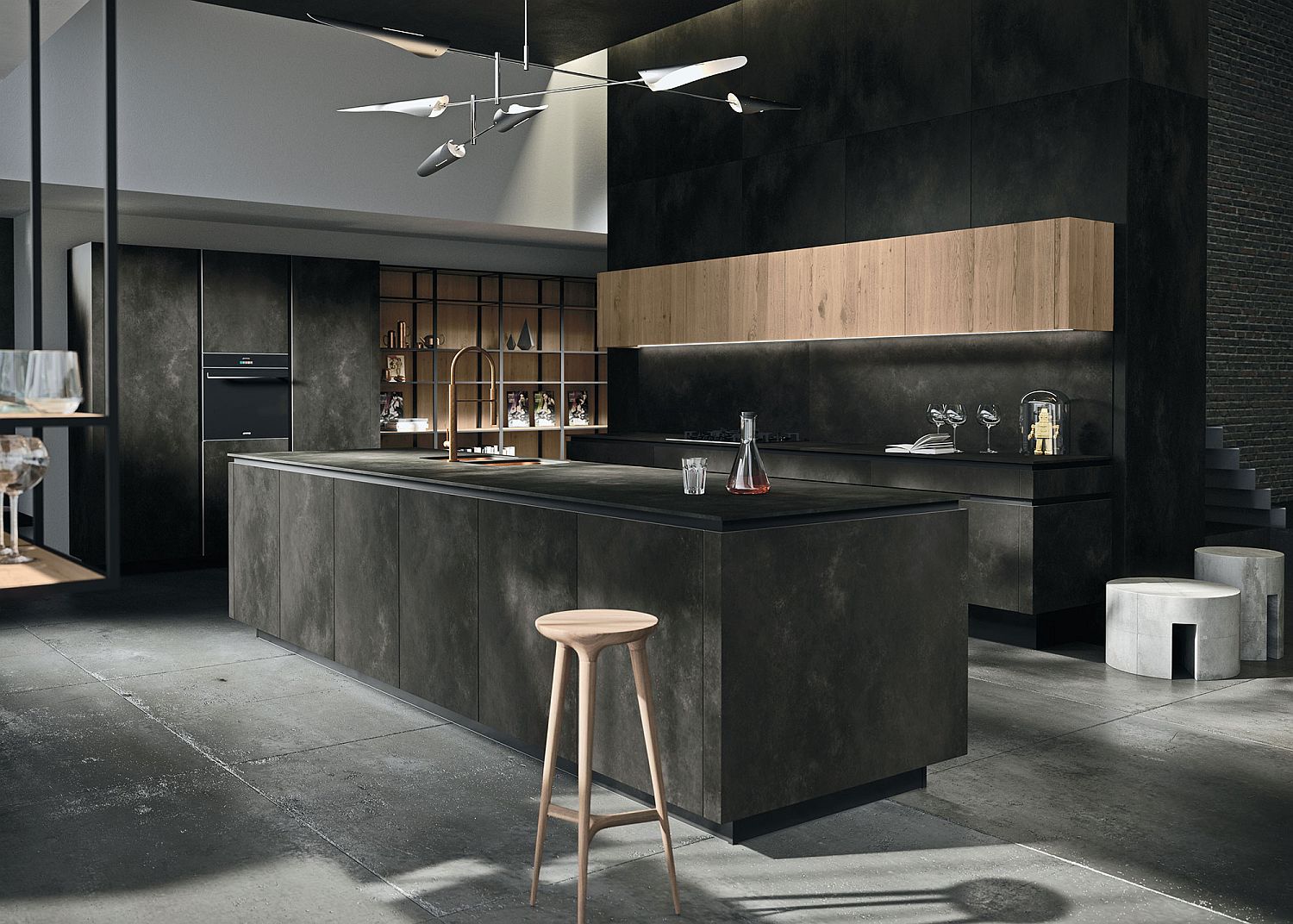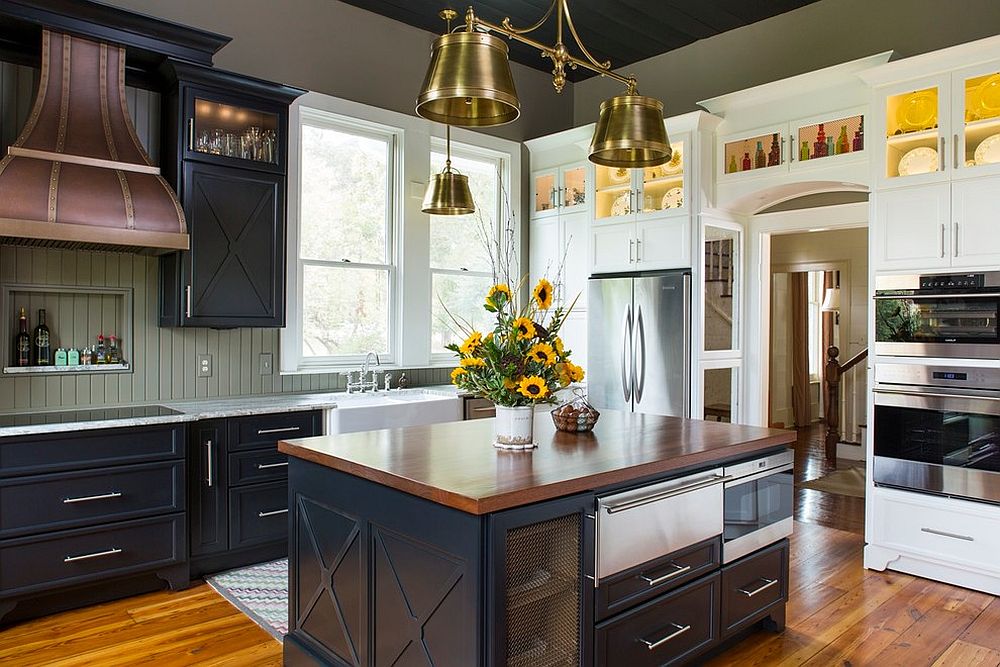 Taps, Handles and a Some Spark!
Adding metallic to the kitchen is all too easy and you can do it in plenty of ways. Start off by replacing the old and dull taps with more sparkly modern taps that fit into the overall theme. From glittering brass to silvery chrome, there is a wide range of choice available here. Pendants above the kitchen island can also be used to usher in metallic charm while the handles for the cabinets tend to play a big role as well. When it comes to the kitchen, there is no shortage of sparkle.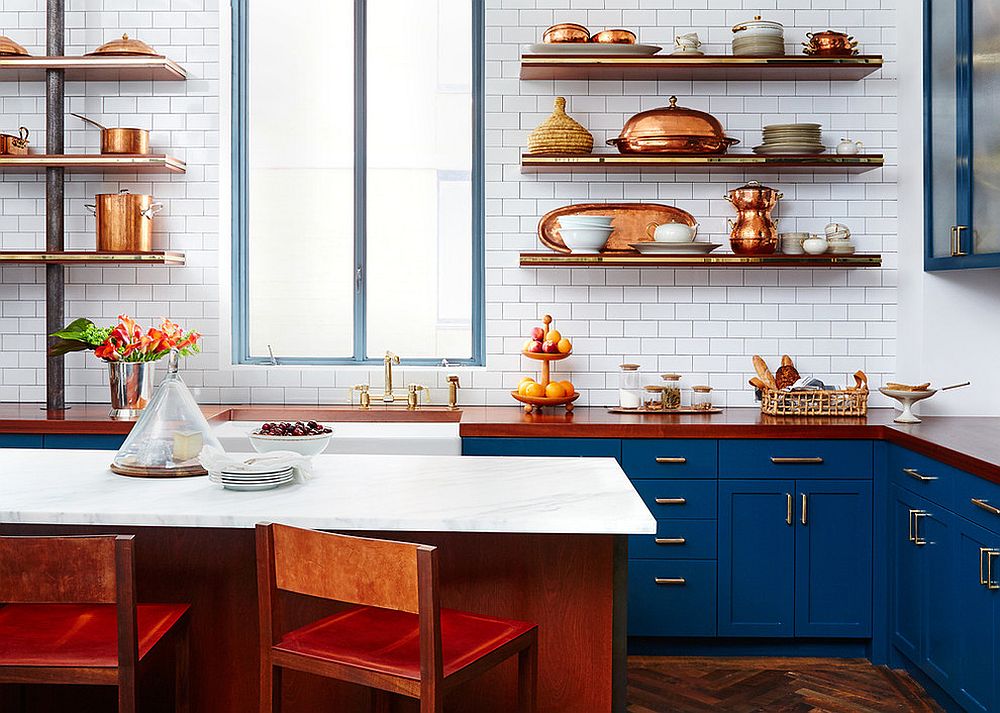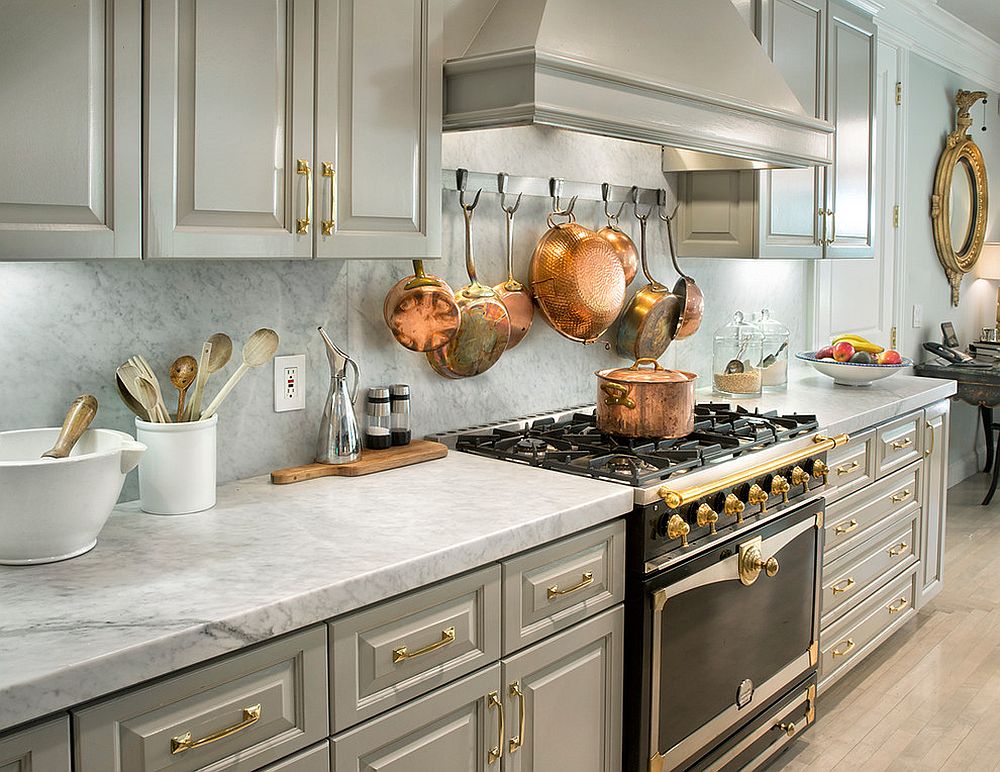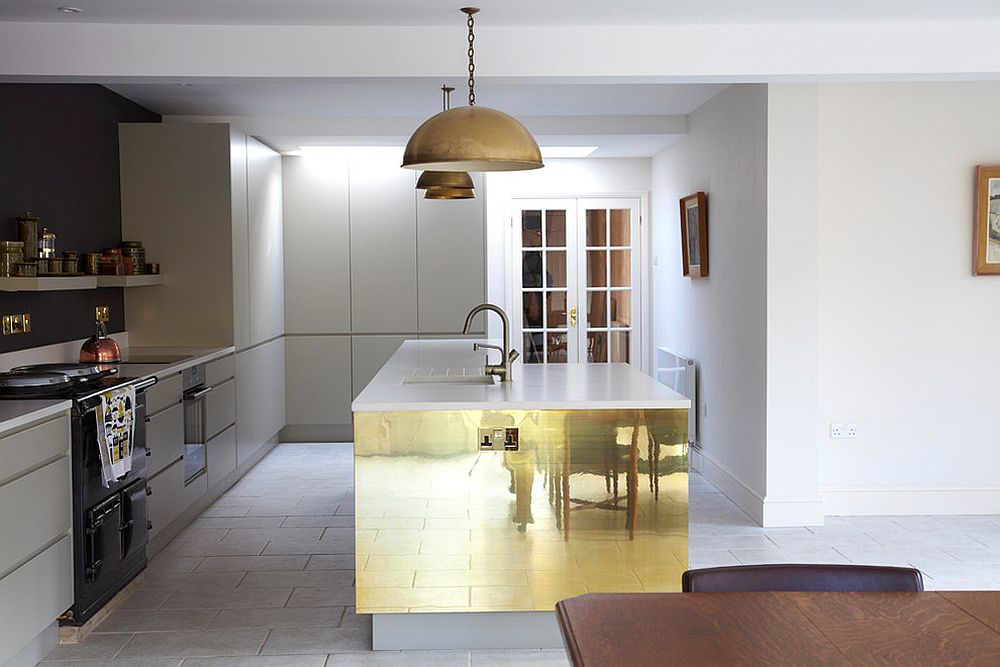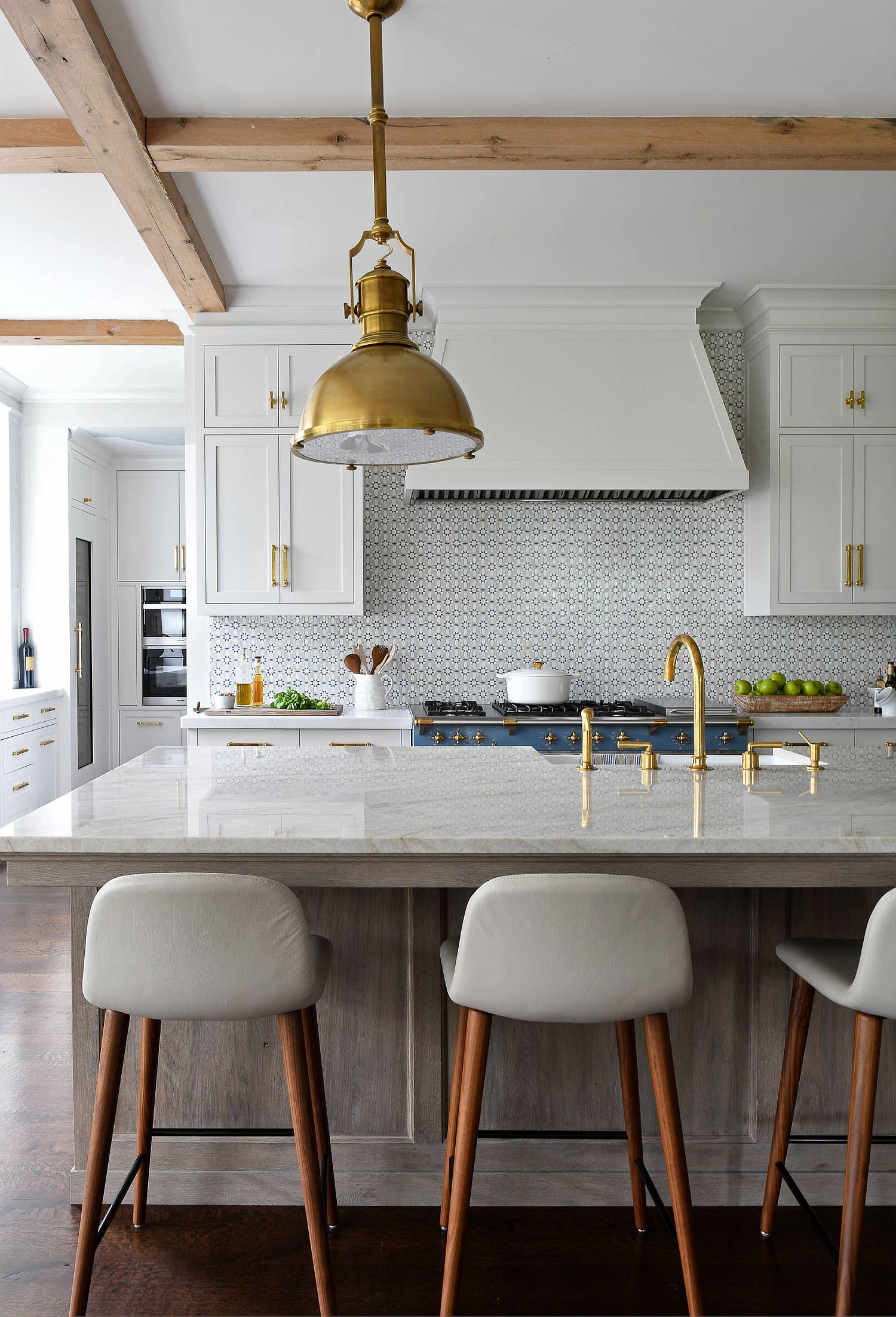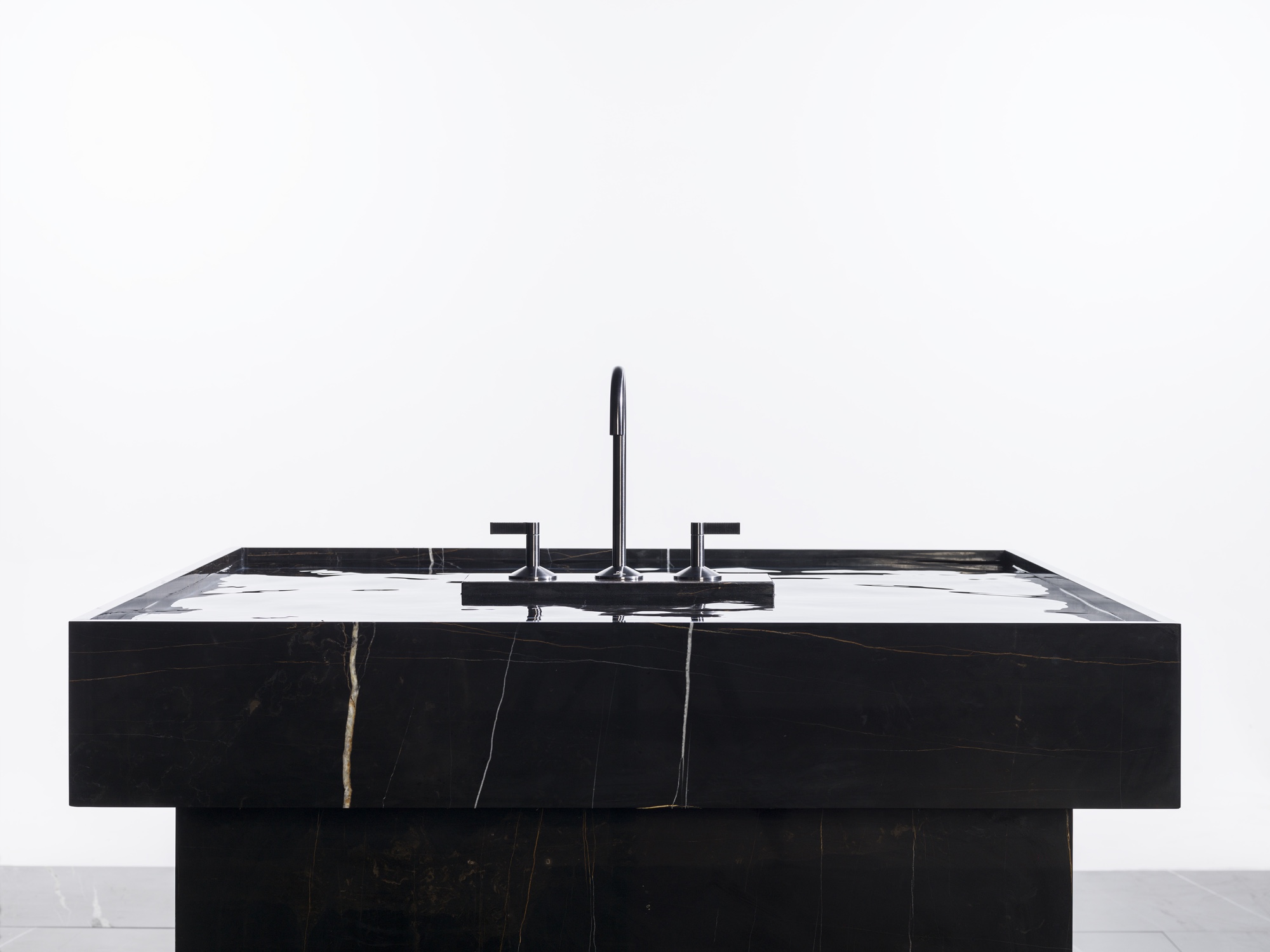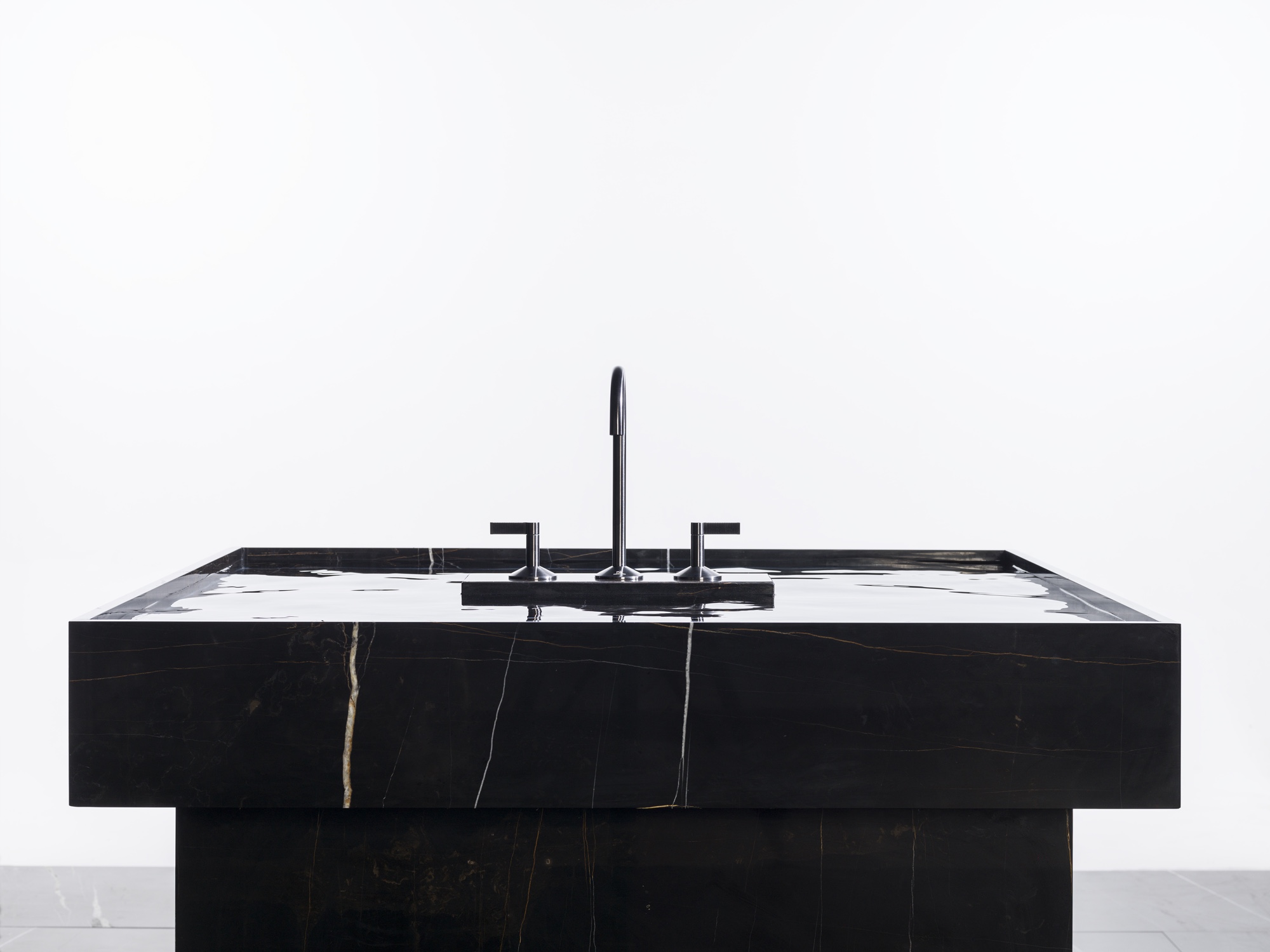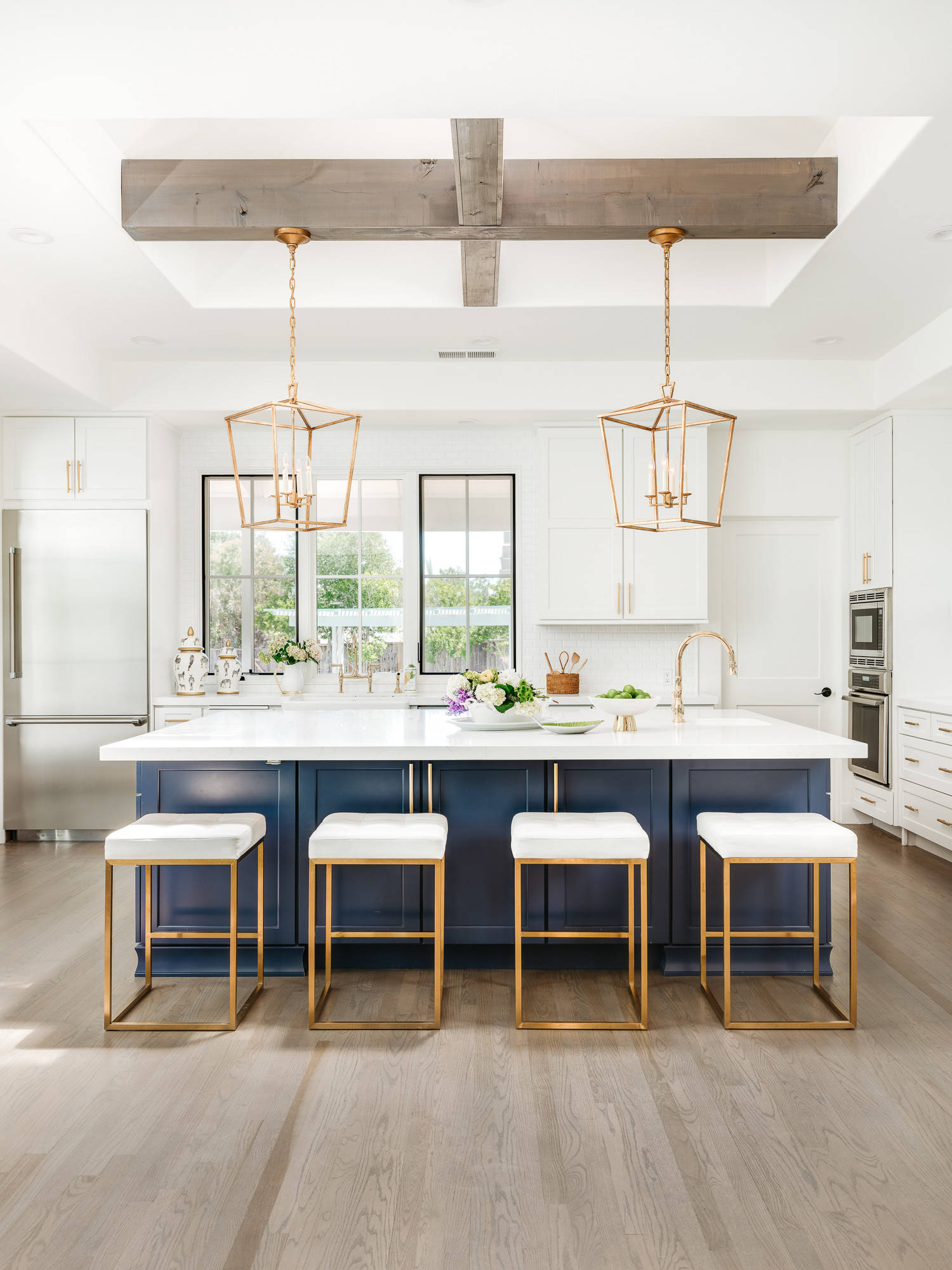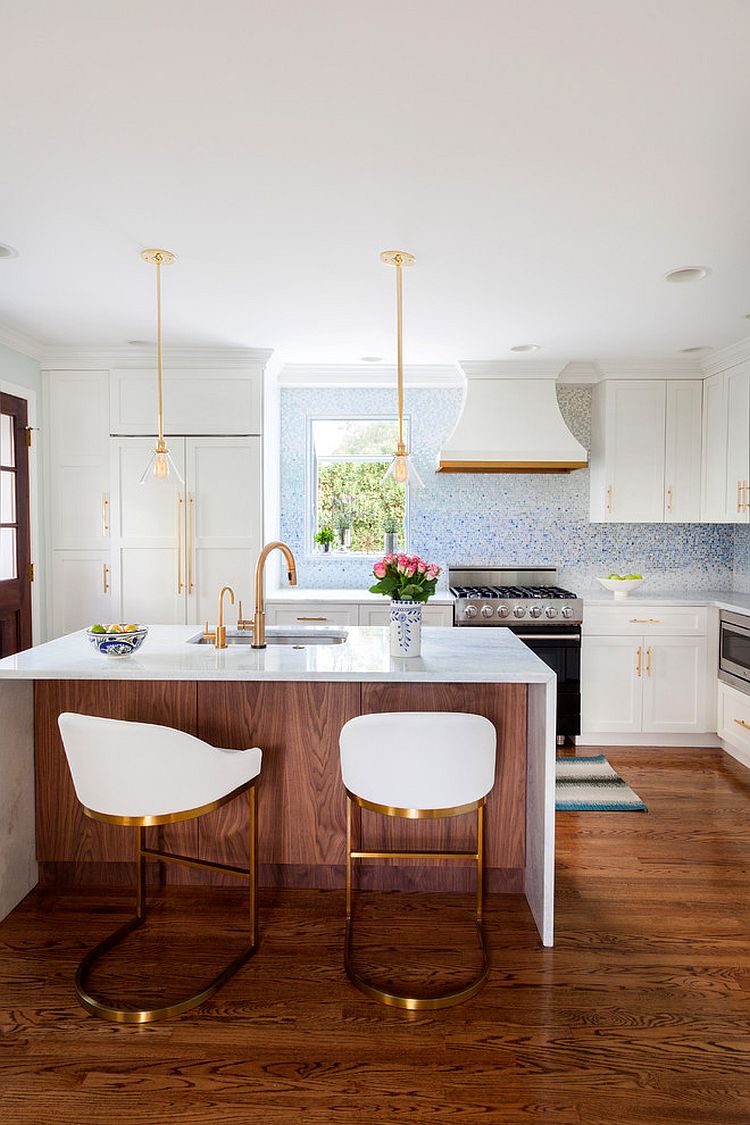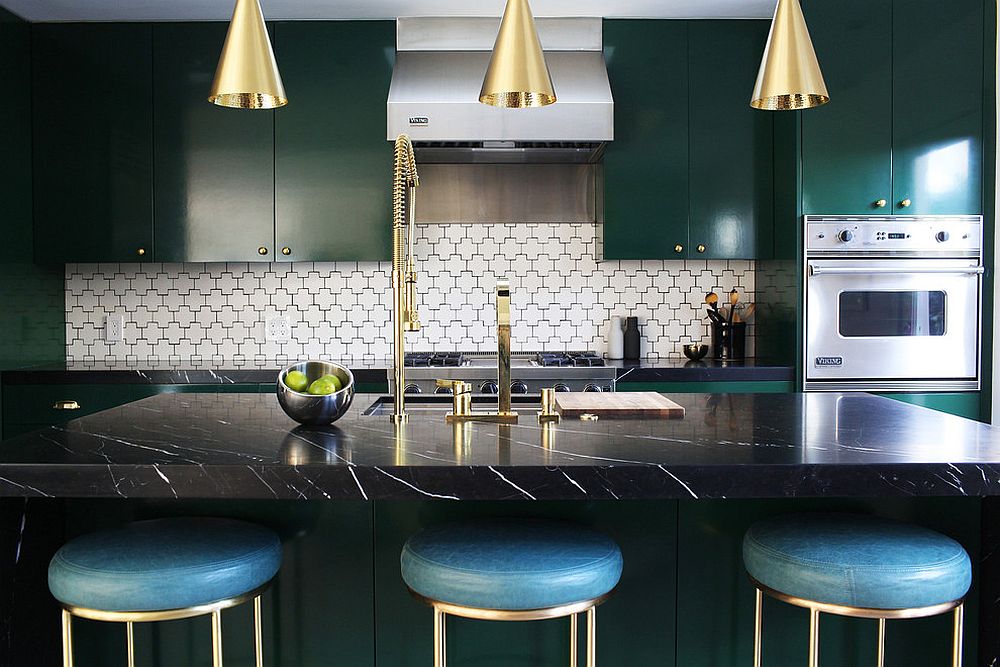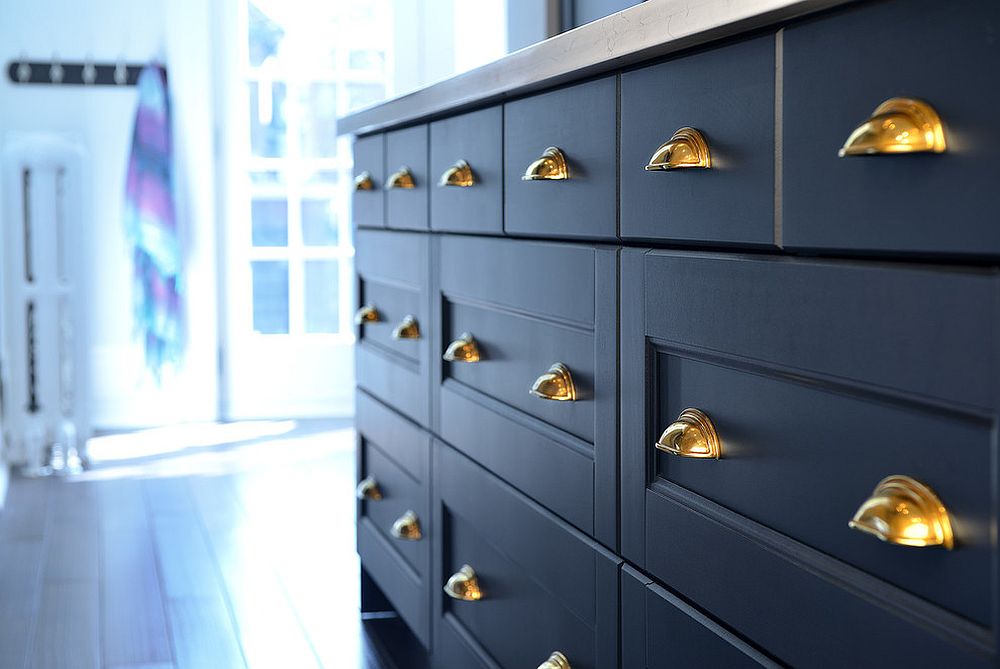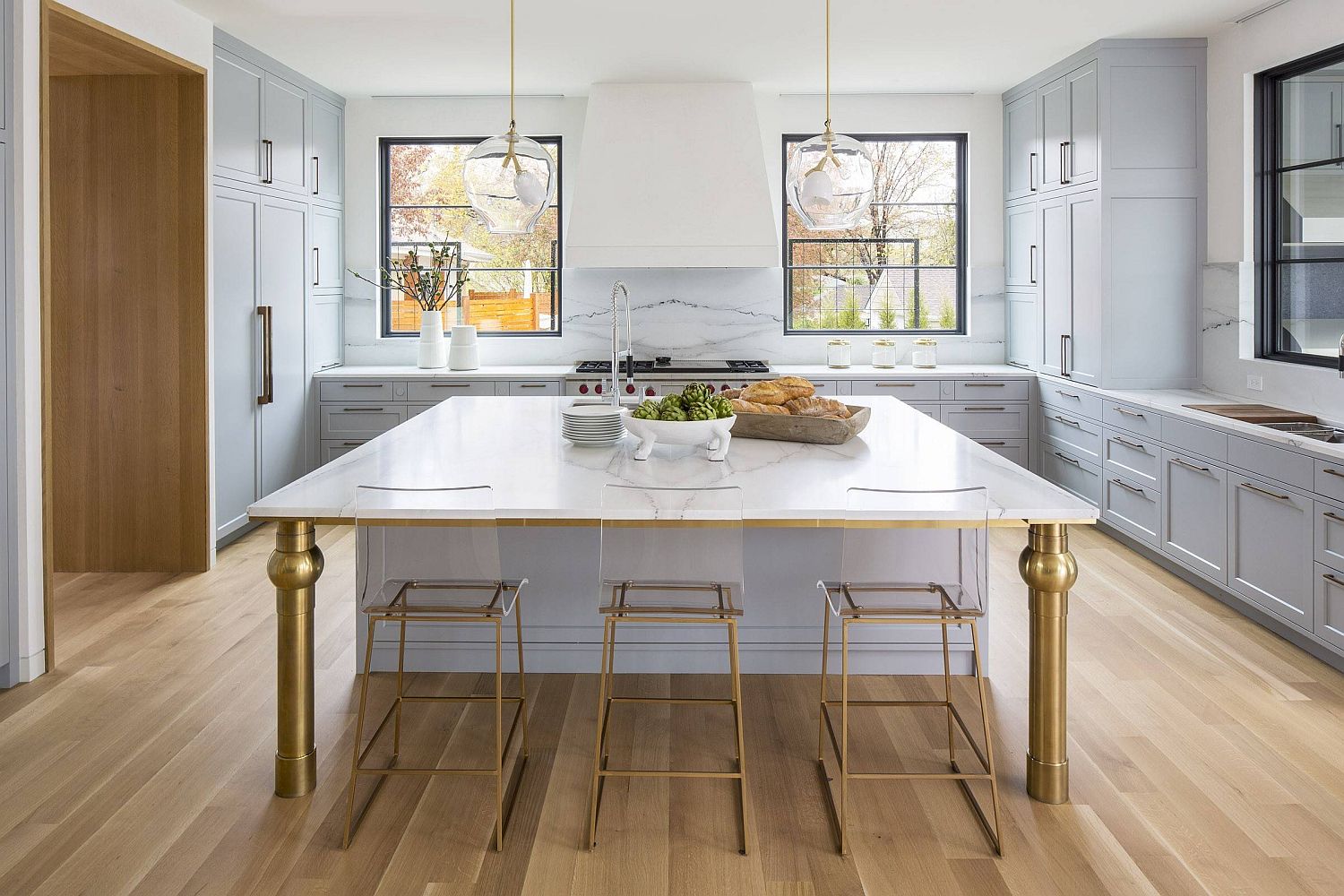 Colors of Fall
As always, adding and changing colors is one of the easiest ways to transform the kitchen as you look to incorporate a seasonal flavor. Be it something big or small, bringing in a dash of orange to the kitchen is absolutely perfect for the fall kitchen. It also ensures you have a kitchen that is ready for the fun festivities ahead. Pops of red and green are also a popular choice this season and they come in handy in winter months as well with the Holiday Season taking over.
RELATED: 25 Color and Style Trends for Kitchens Shaping Kitchens this Summer