Kitchen is undoubtedly the heart of your home and it is one space that keeps everyone and everything else in the house running smoothly. No matter how small or large a kitchen is, there are plenty of smart solutions that help it make a whole lot brighter, space-savvy and organized. While these clever ideas are often relegated to the small and modest kitchens, they also work very well in larger kitchens that are in need of a quick makeover. Everything from mirrored finishes to nifty corner shelves and ergonomic design, can help you with this makeover.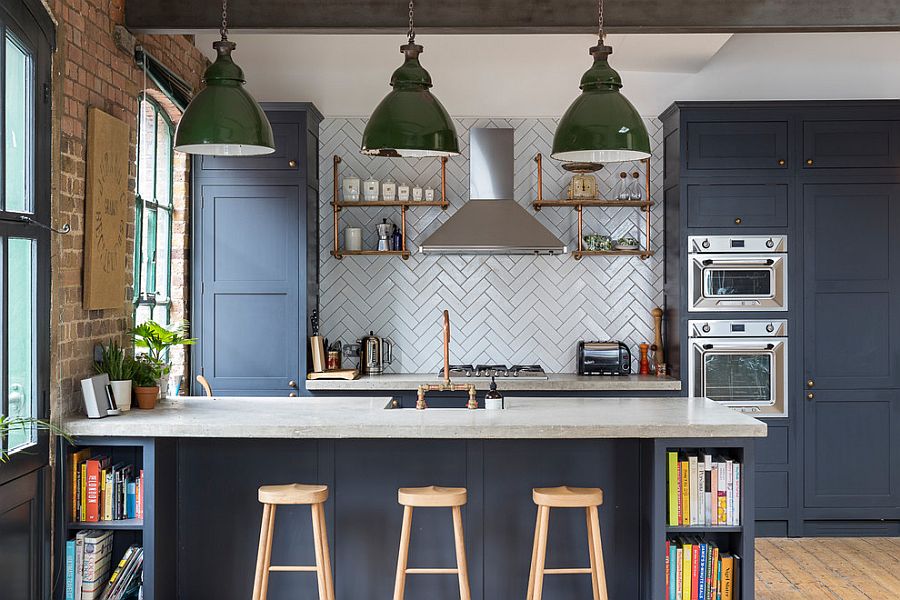 This is a look at 75 kitchens that have been transformed using these clever ideas that vary from those that visually make it larger to ones that truly expand its storage and organizational capacities. Different things work in different kitchens and a lot depends on your budget, style and space constraints that you have to work around. Step in and discover the very best –
Mirrored Finishes Add Light
We always talk about making a kitchen seem much bigger than it really is. This comes by adding light to the kitchen in a proper fashion and ensuring that there are no dull corners anywhere. A good way to bring this brightness to your existing kitchen is a mirrored backsplash. These come in multiple ways – from mirrors that create a cool backsplash to painted backsplash that are uber-glossy. If the backsplash does not feel like a thing you would want to alter, then try ultra-trendy kitchen islands draped in glass surfaces. These of course, are not homes with kids or pets and see ample traffic!
RELATED: 30 Best Kitchen Trends for Spring 2019: Space-Savvy and Practical Ideas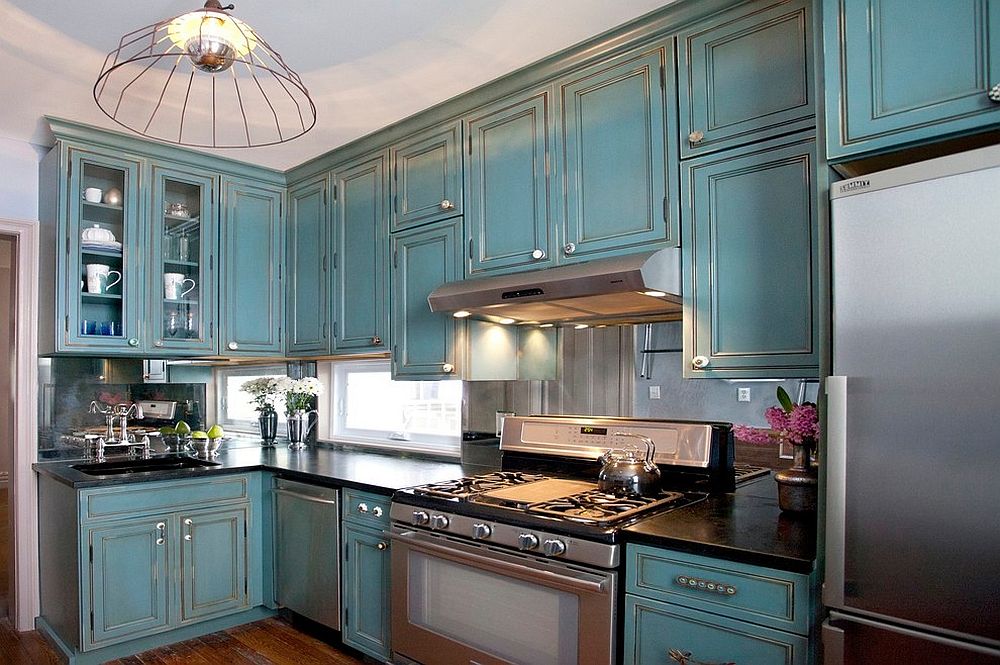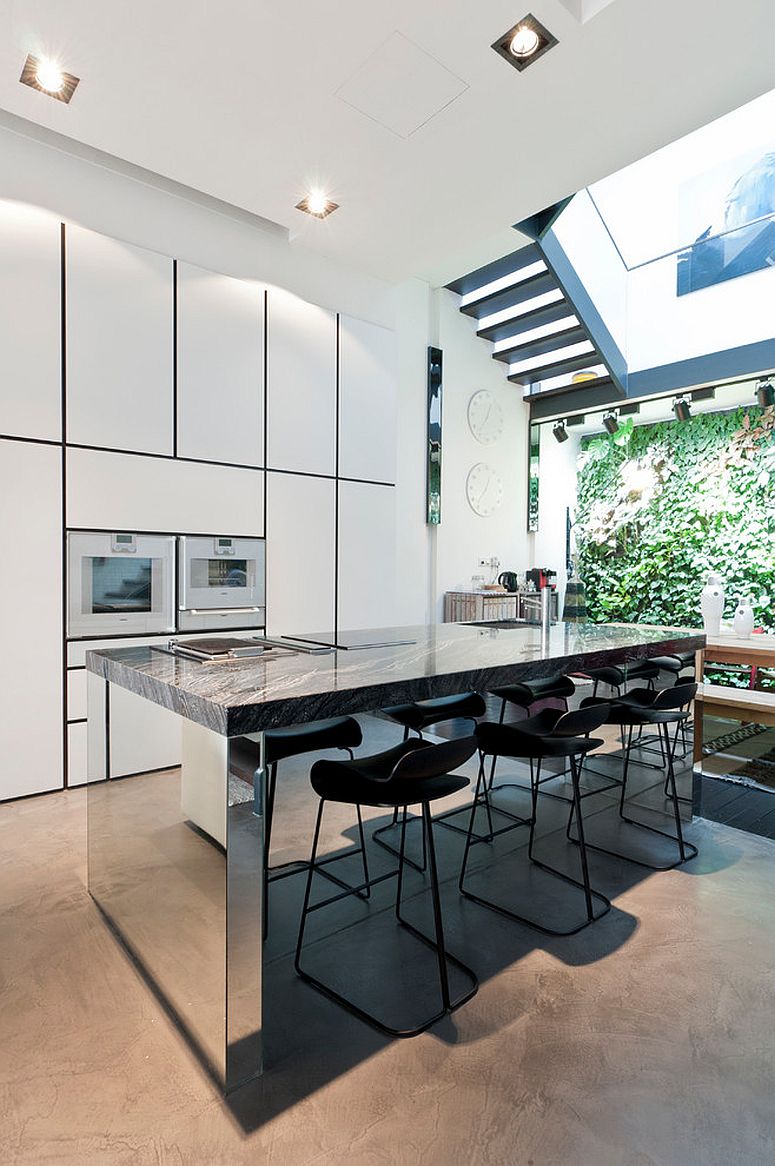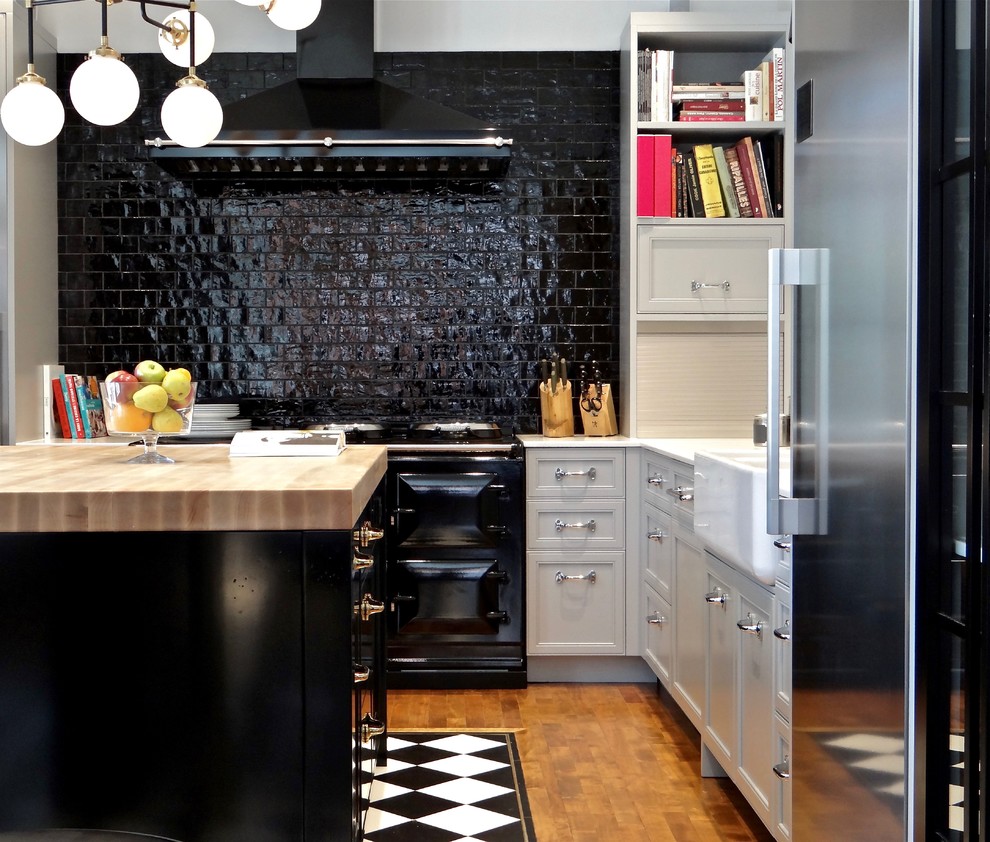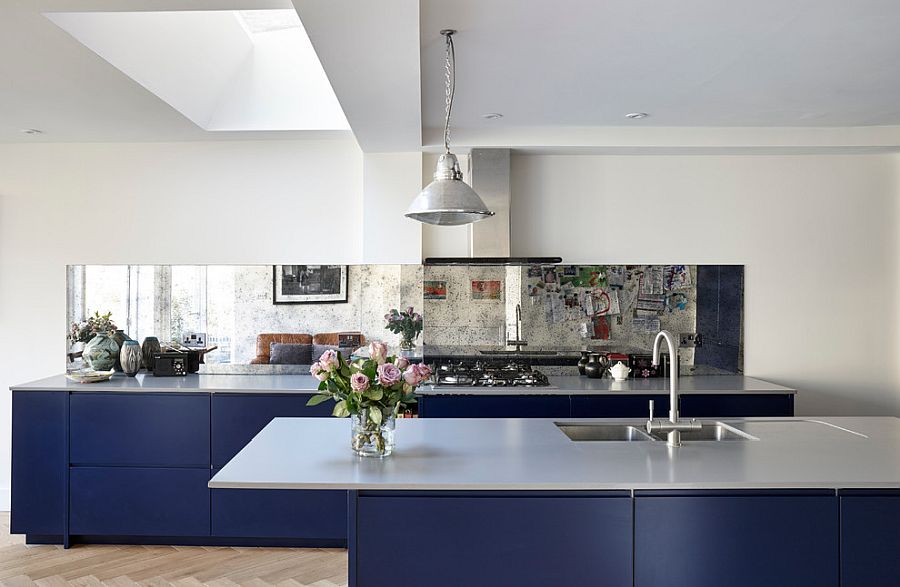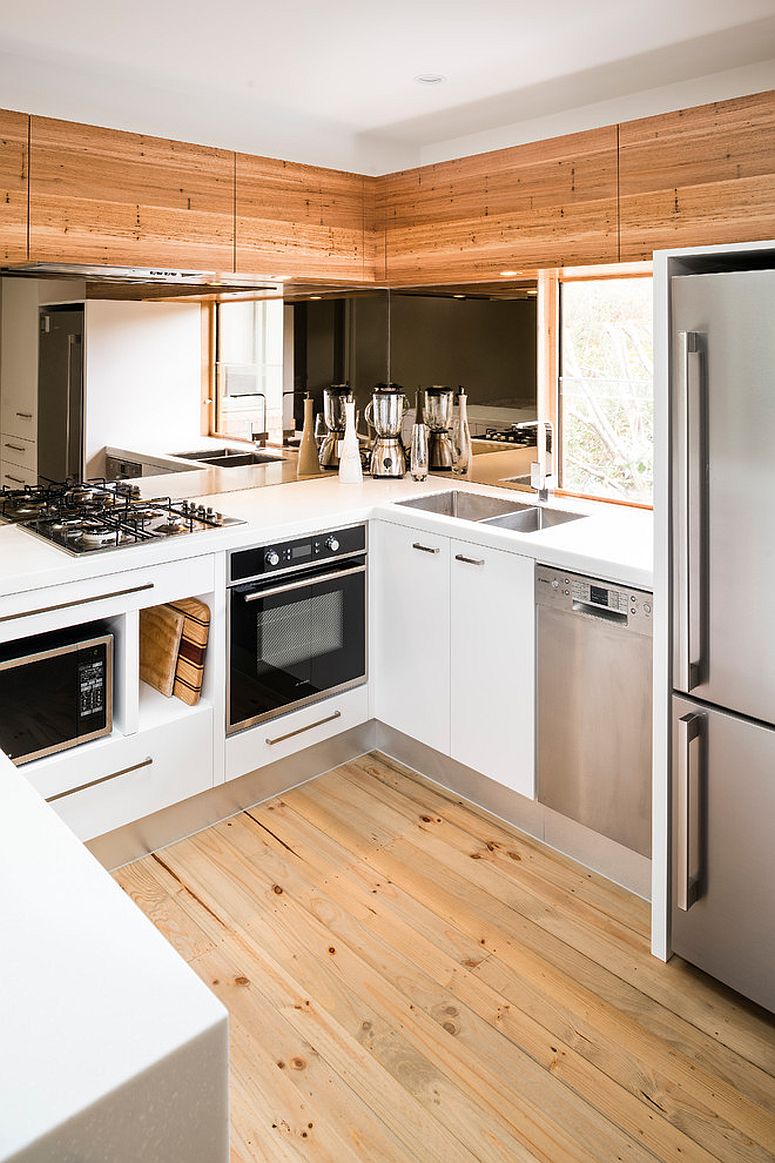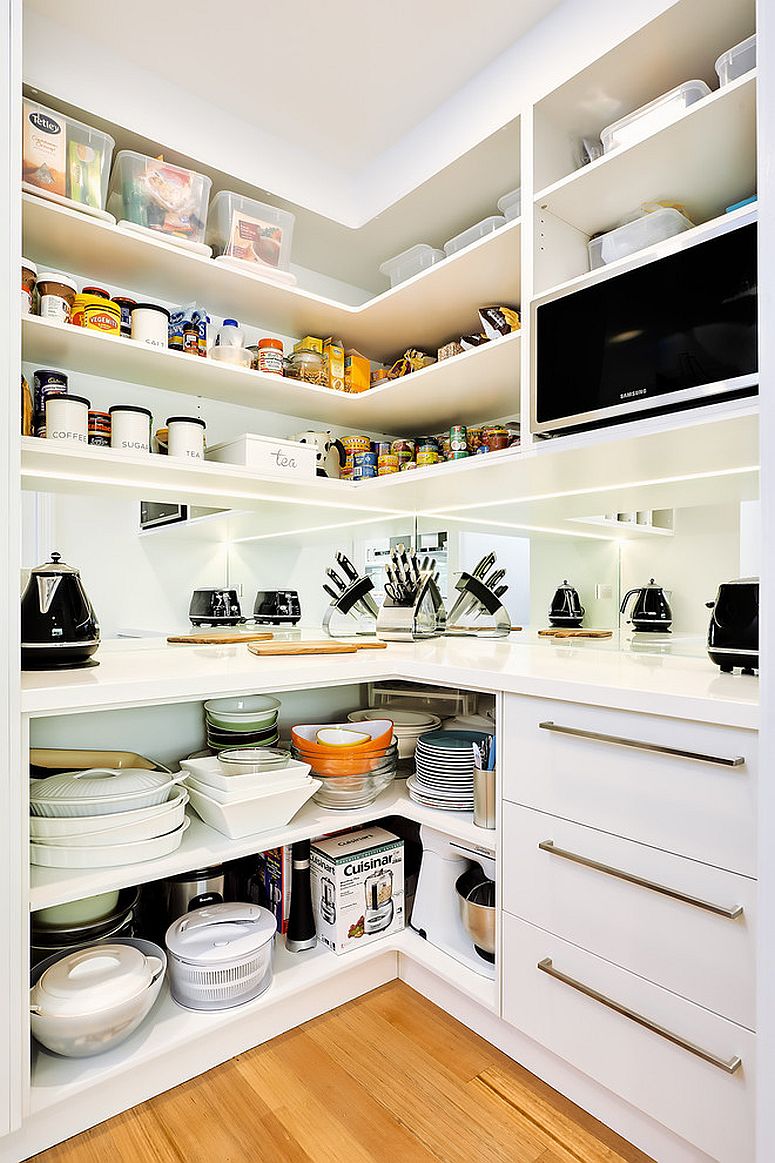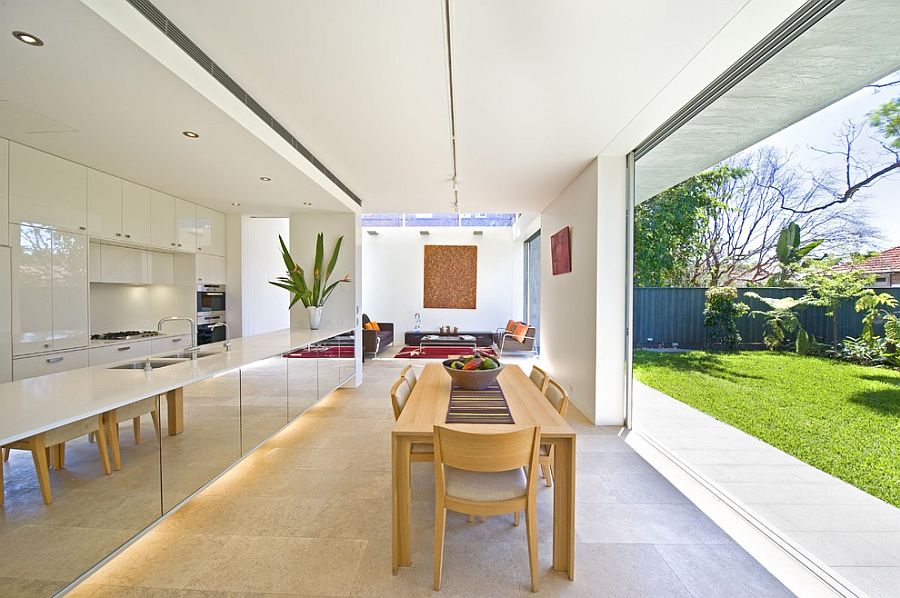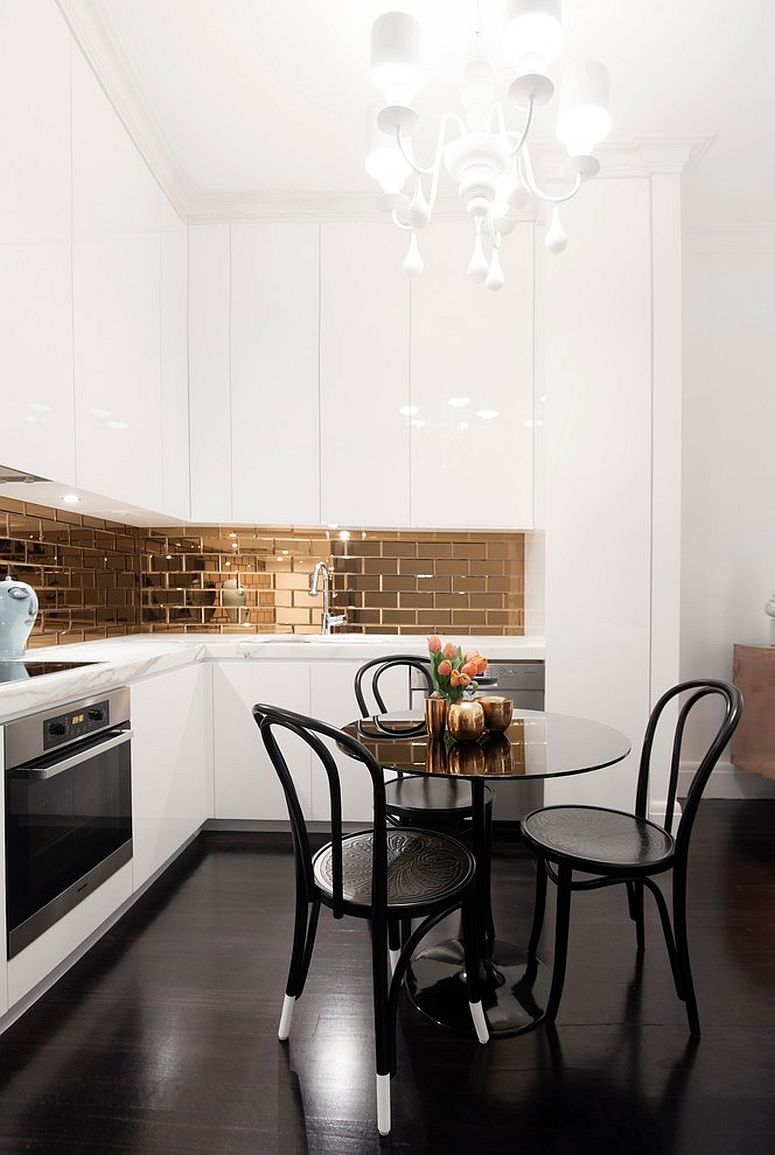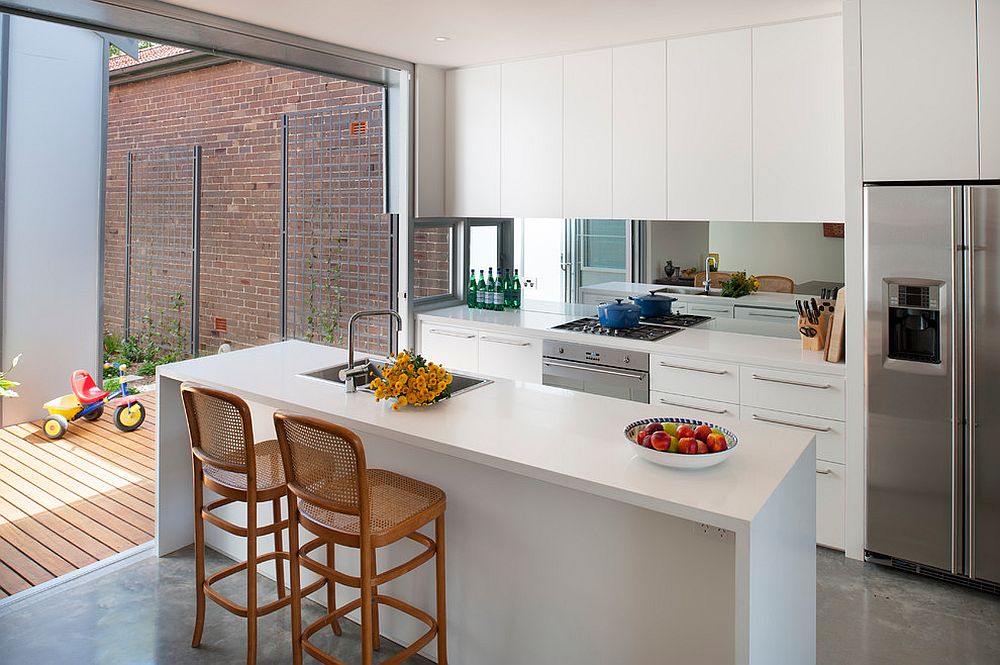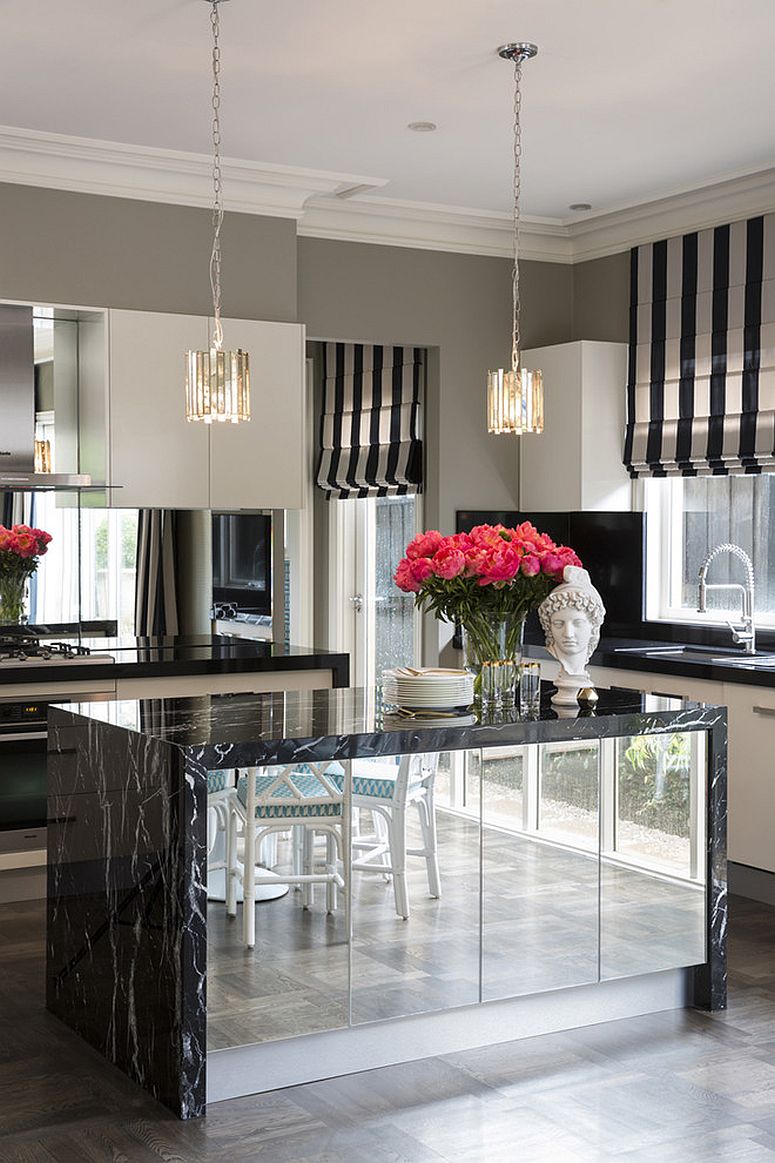 Islands on the Move
Creating space in the small kitchen means keeping things fluid and ensuring that every square footage of space is used to hilt. Most modern kitchens embrace the smart island; no matter how small they are. Instead of the conventional kitchen island, opt for one on wheels that gives the kitchen an adaptable floor plan. The island can be moved around with ease and in some designs, they can simply be tucked underneath the kitchen counter when not in use. From the slim and stylish to the versatile and modular, these islands on wheels offer great convenience even while maximizing space.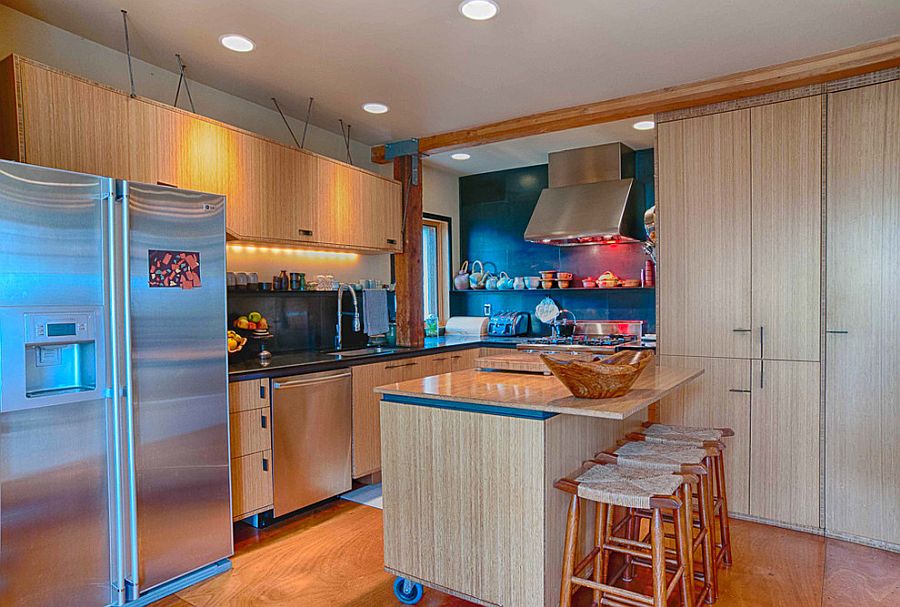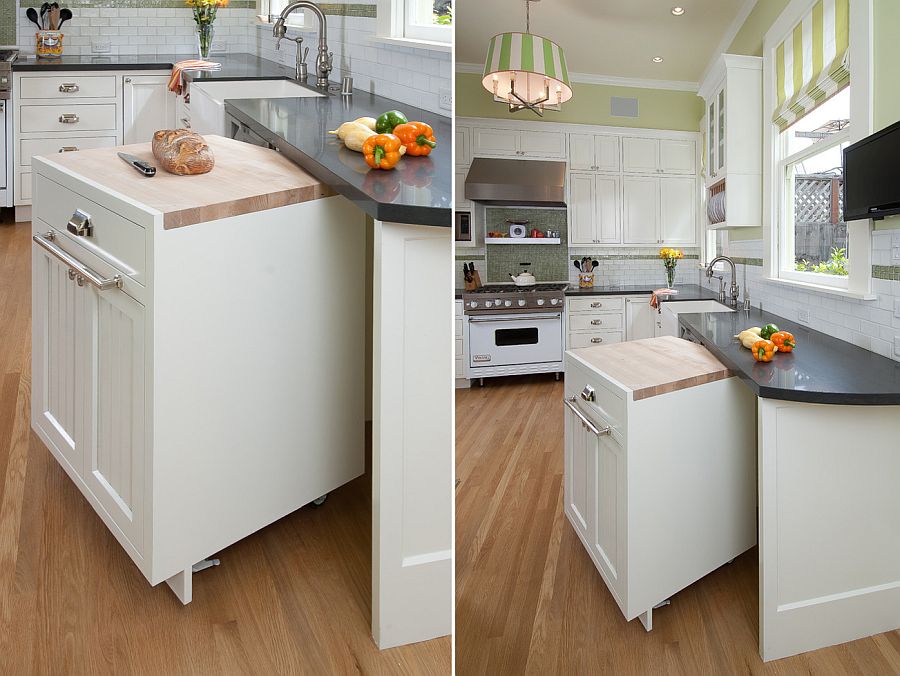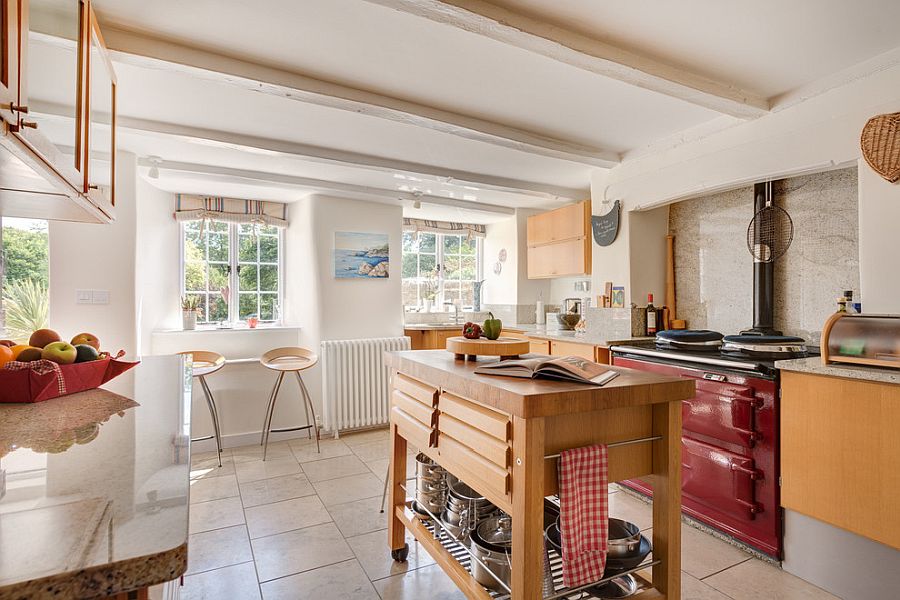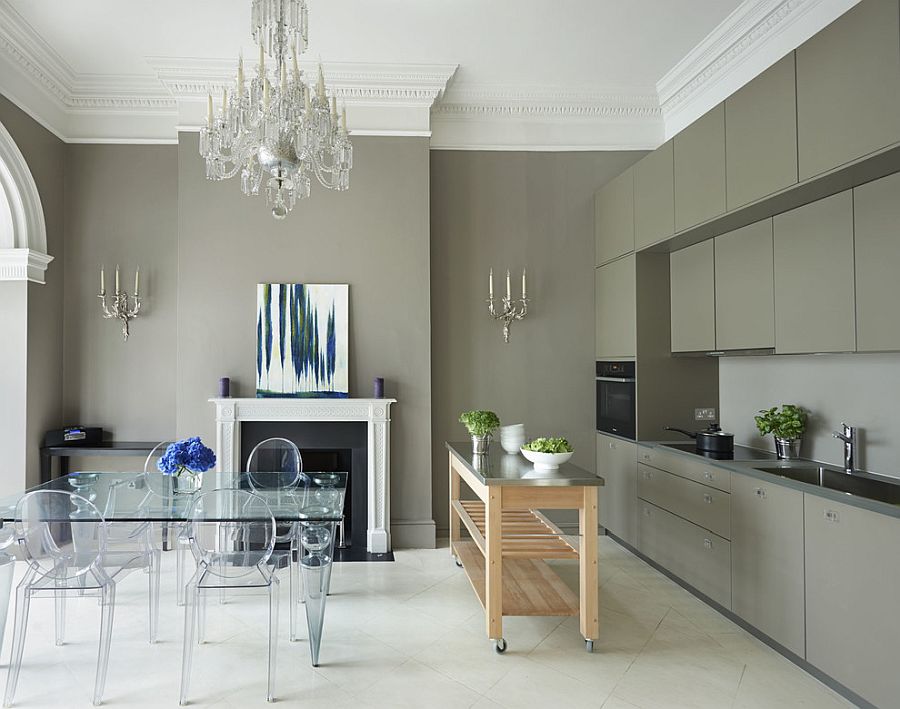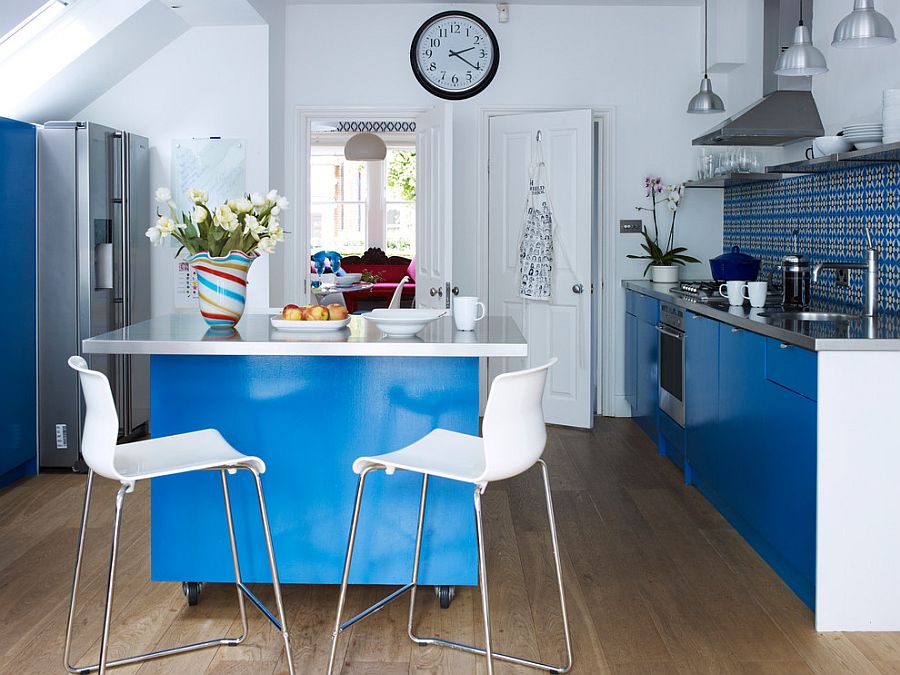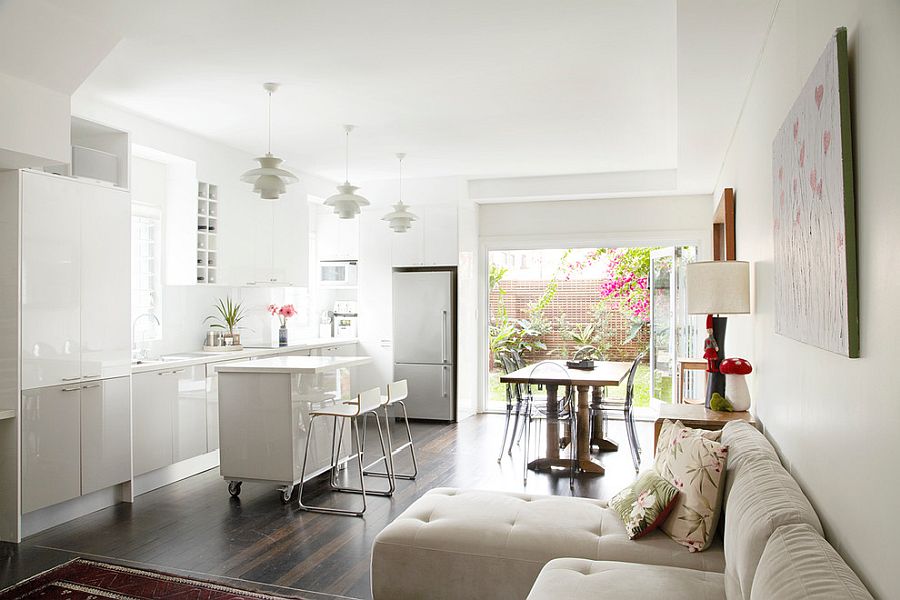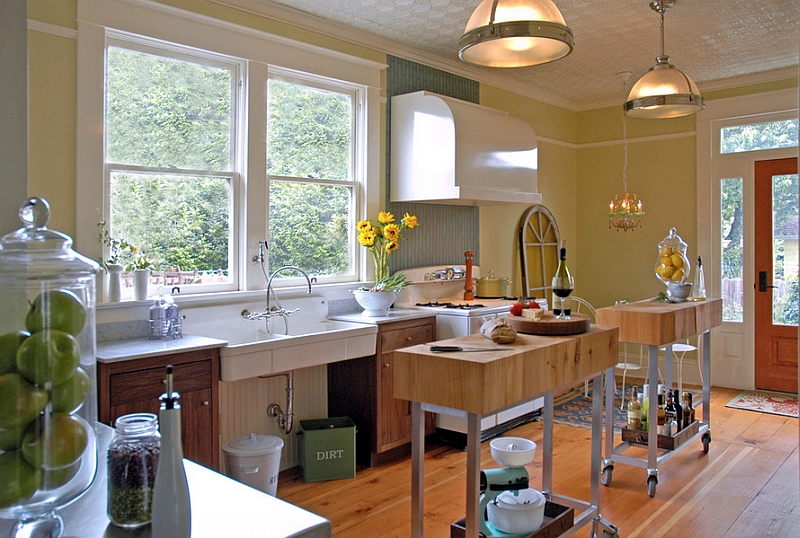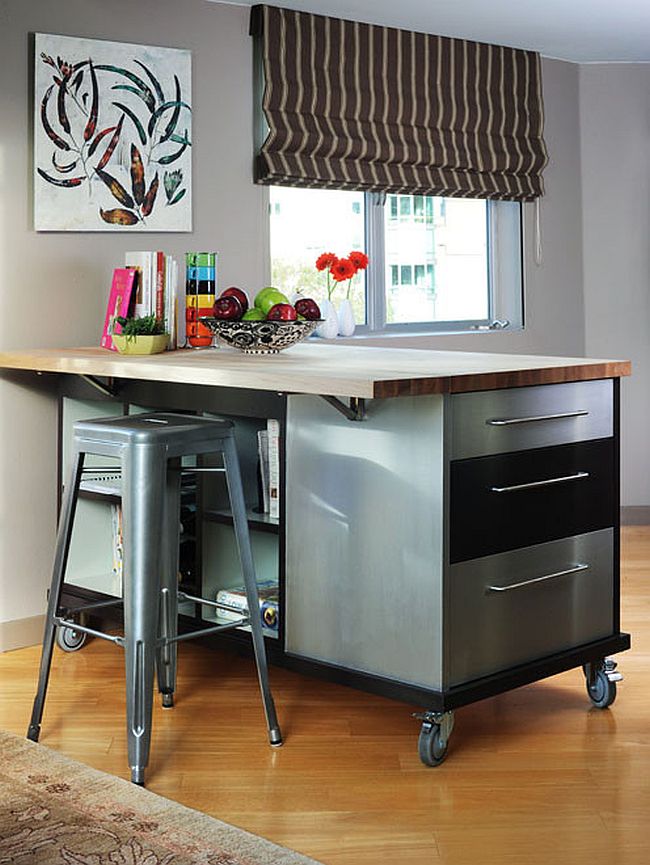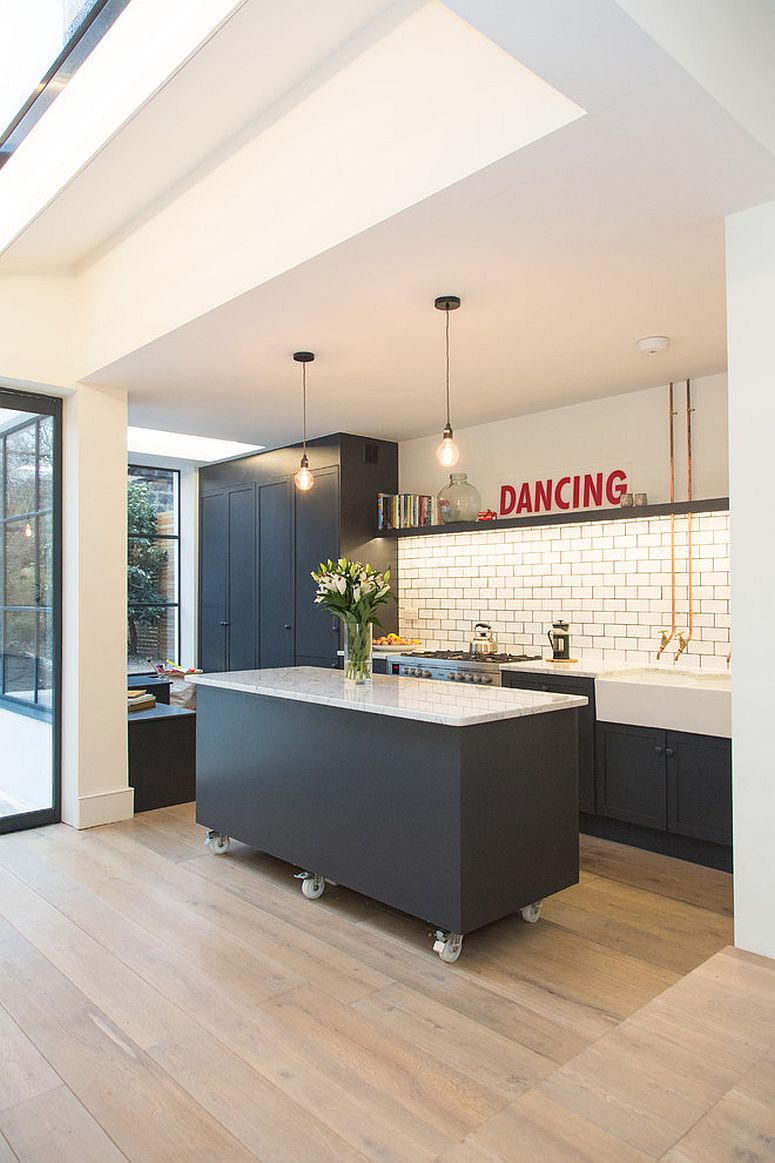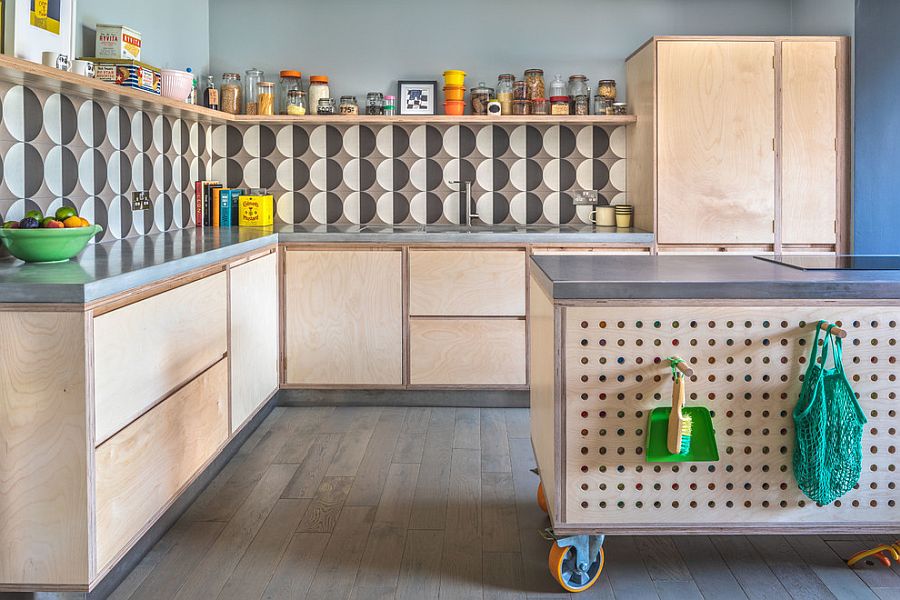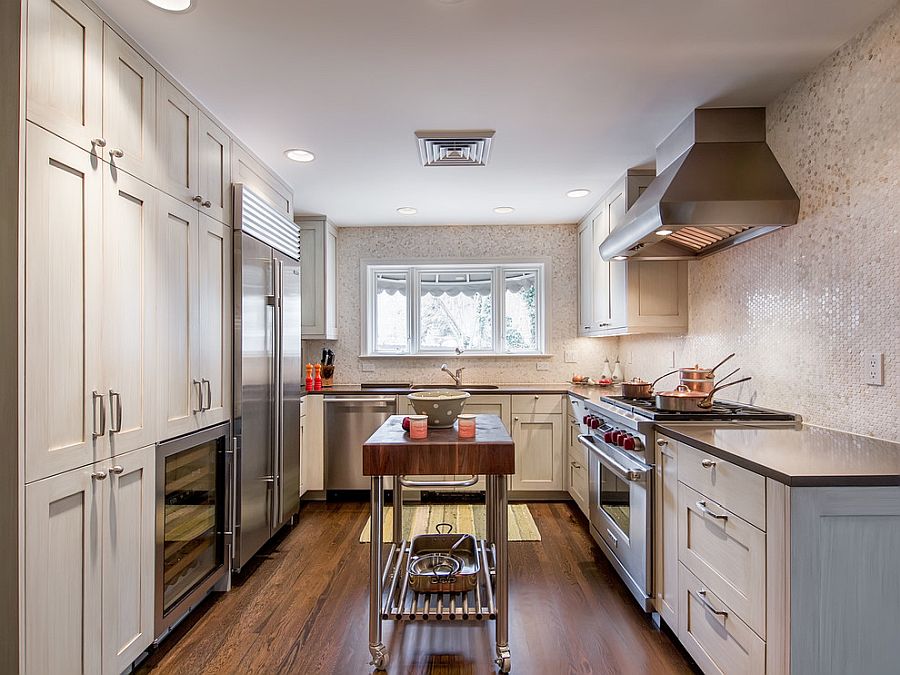 Looking Up to Maximize Space
We are big fans of kitchens that fully utilize the wall space available and this is a great way to give the kitchen a brighter look while de-cluttering the space. Slim floating shelves are a popular option in here and they come in wide range of forms and with diverse finishes to fit in with varying styles. Wall-mounted modular cabinets are another alternative that provide closed storage options and you can even use pegboards in the kitchen to make things far more fluid.
RELATED: 10 Small Pantry Ideas for an Organized, Space-Savvy Kitchen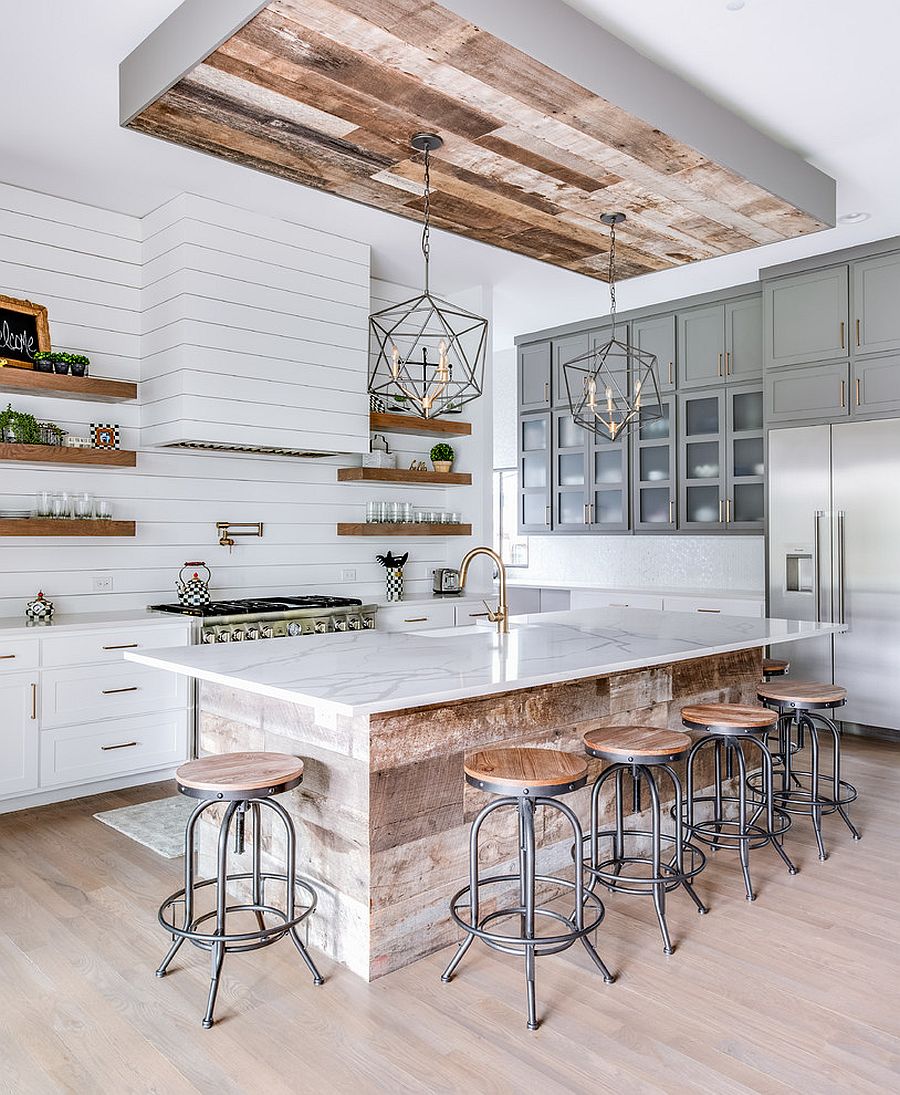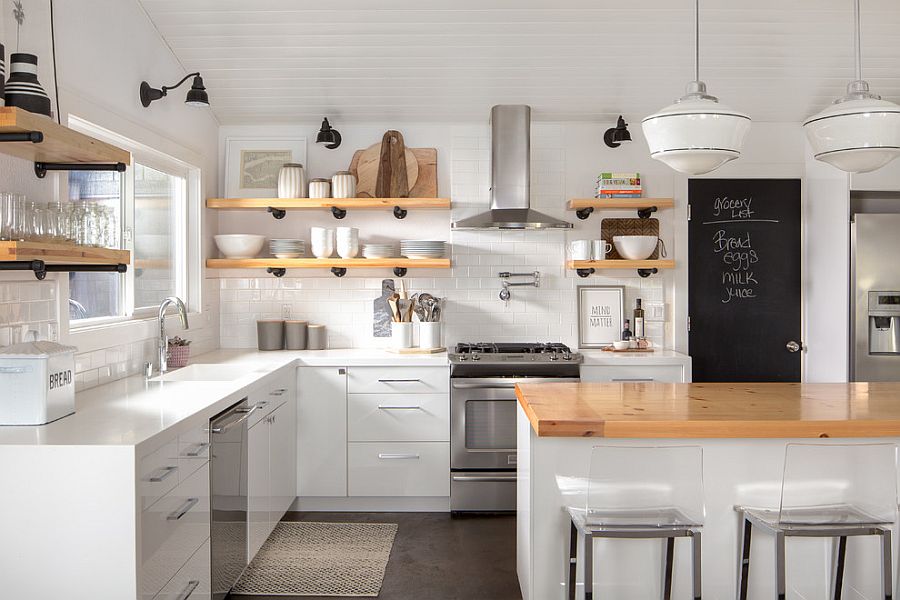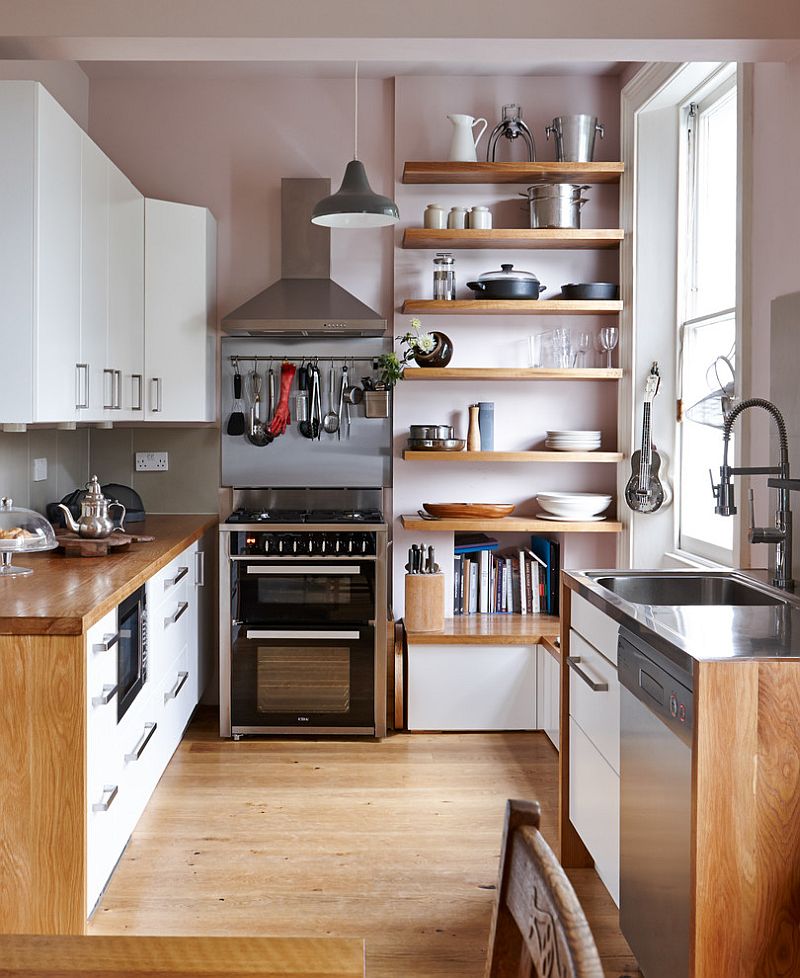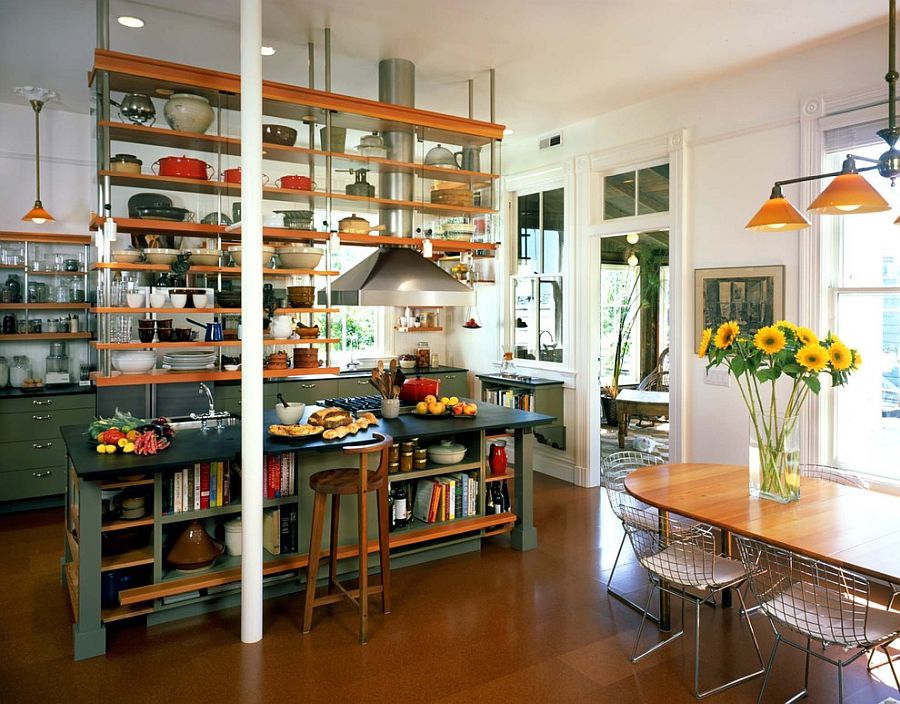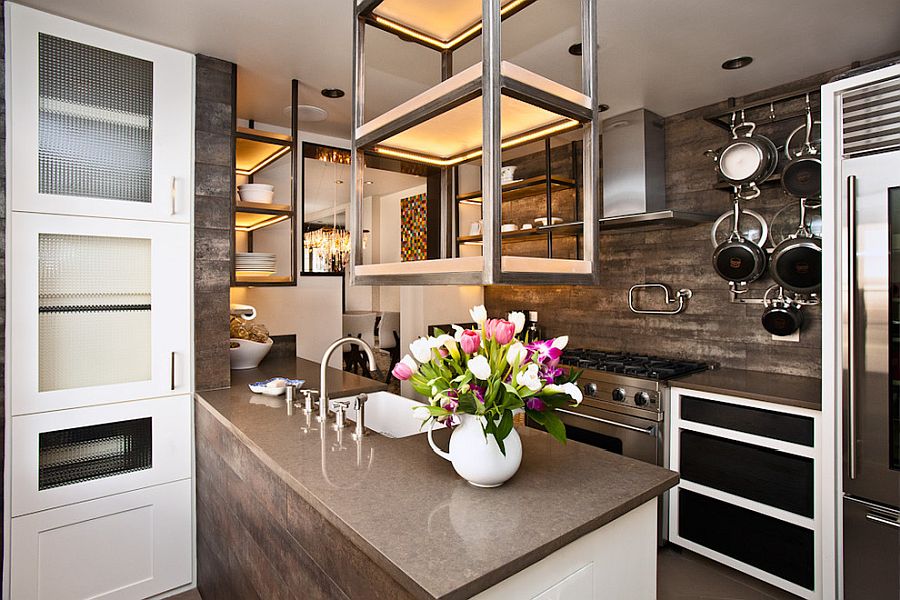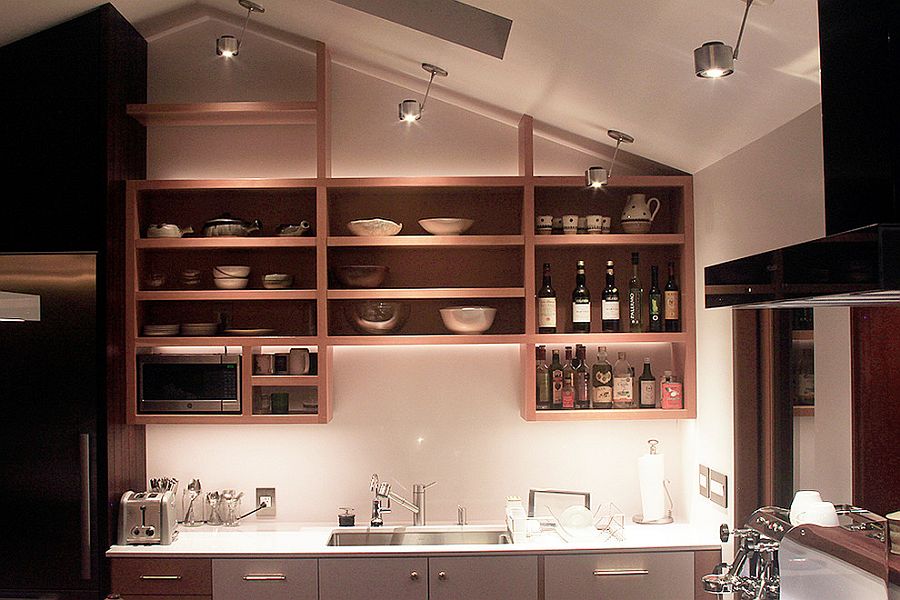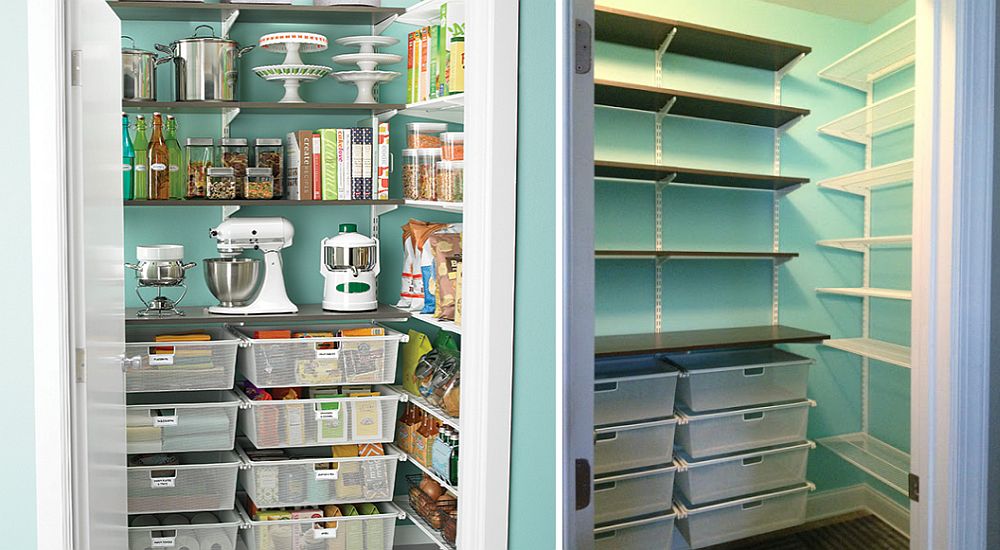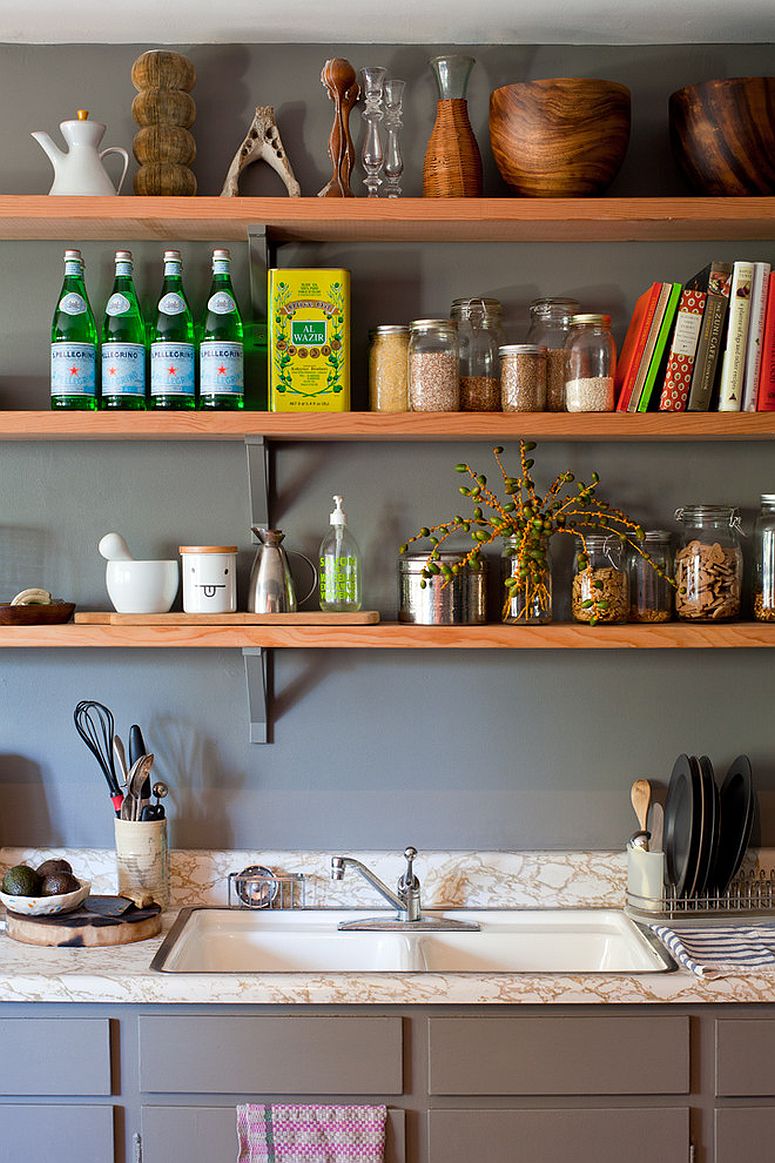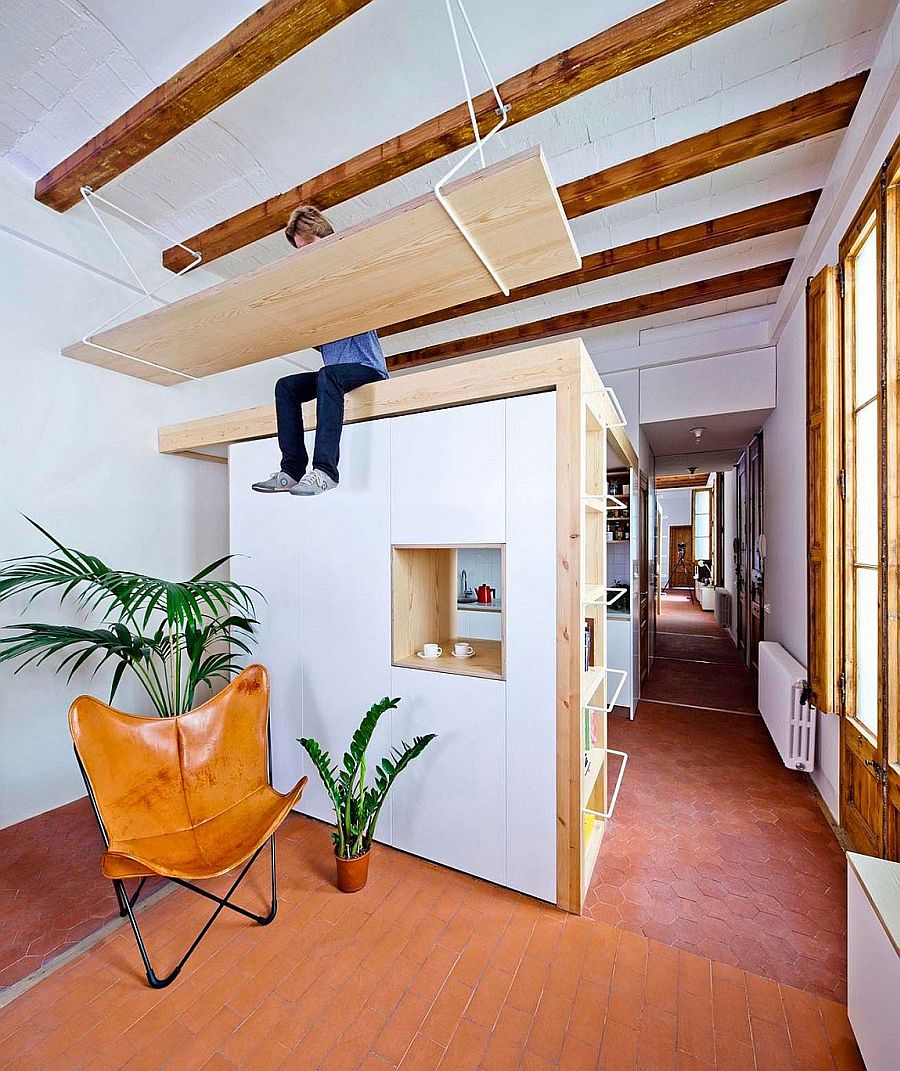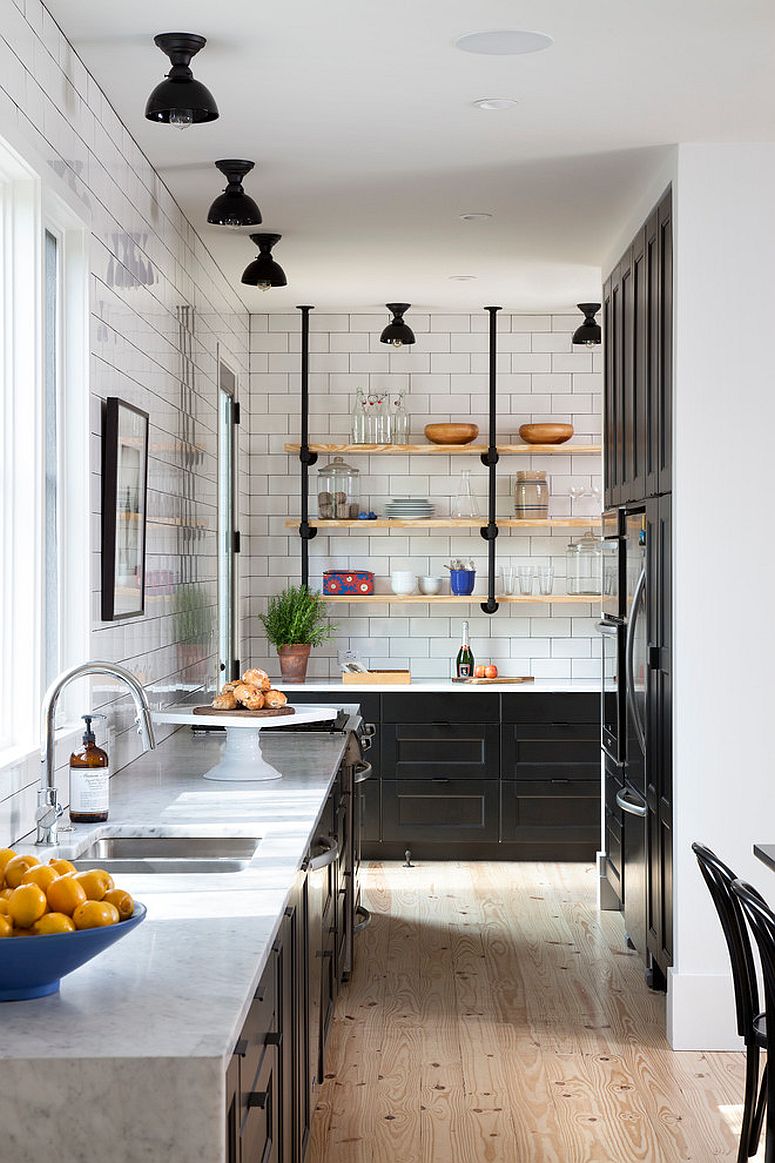 Time to Revamp the Kitchen Corners
Do not forget the potential that corners hold in the kitchen. This is one space that is often neglected because most homeowners cannot come up with creative solutions that maximize corners. Start with something simple like curved corner shelves and if you can add a window above them, then the kitchen would feel even more spacious. On the lower end of things, a set of sliding drawers that disappear when not in use add to the storage options on offer. A smart sink in the corner or even kitchen appliances that are placed snugly along with a series of drawers can free up space elsewhere.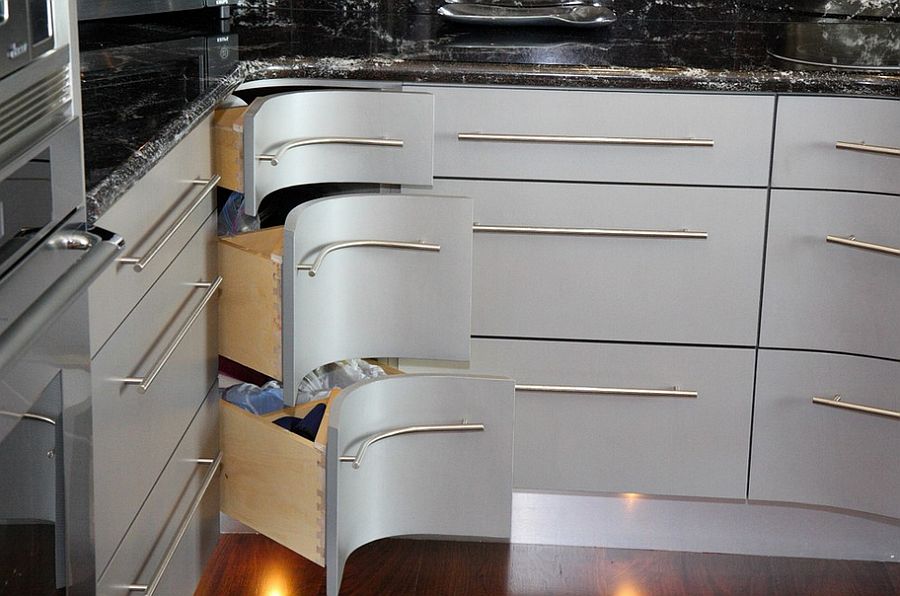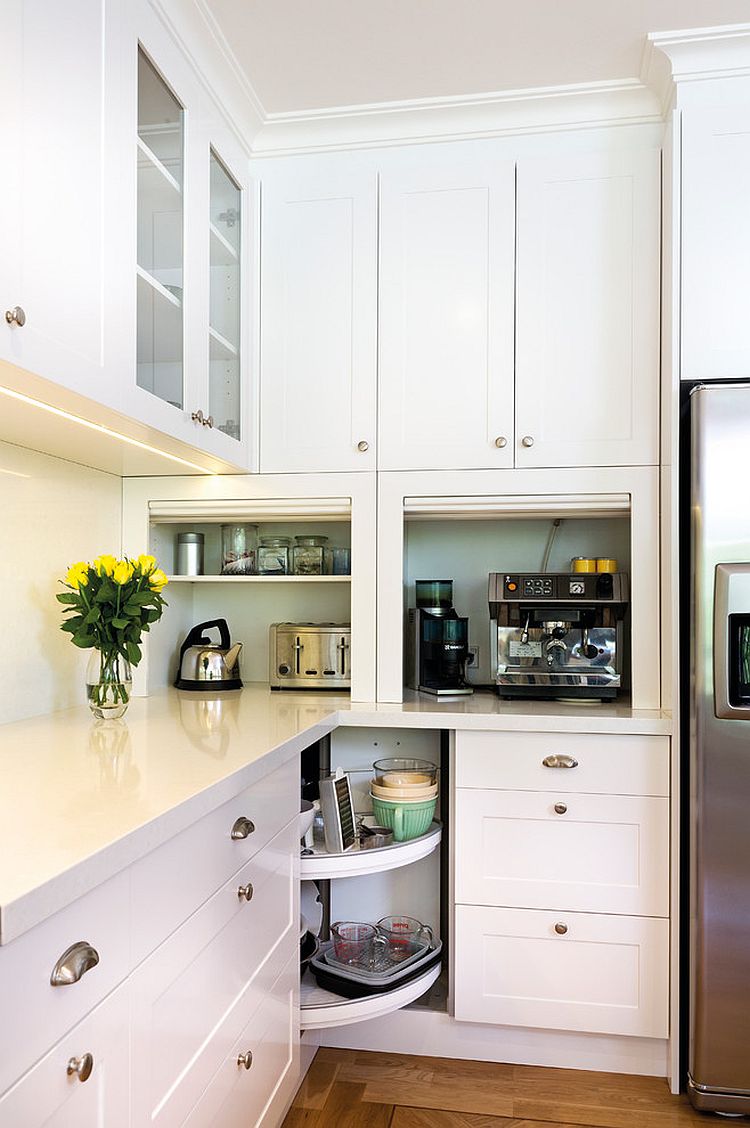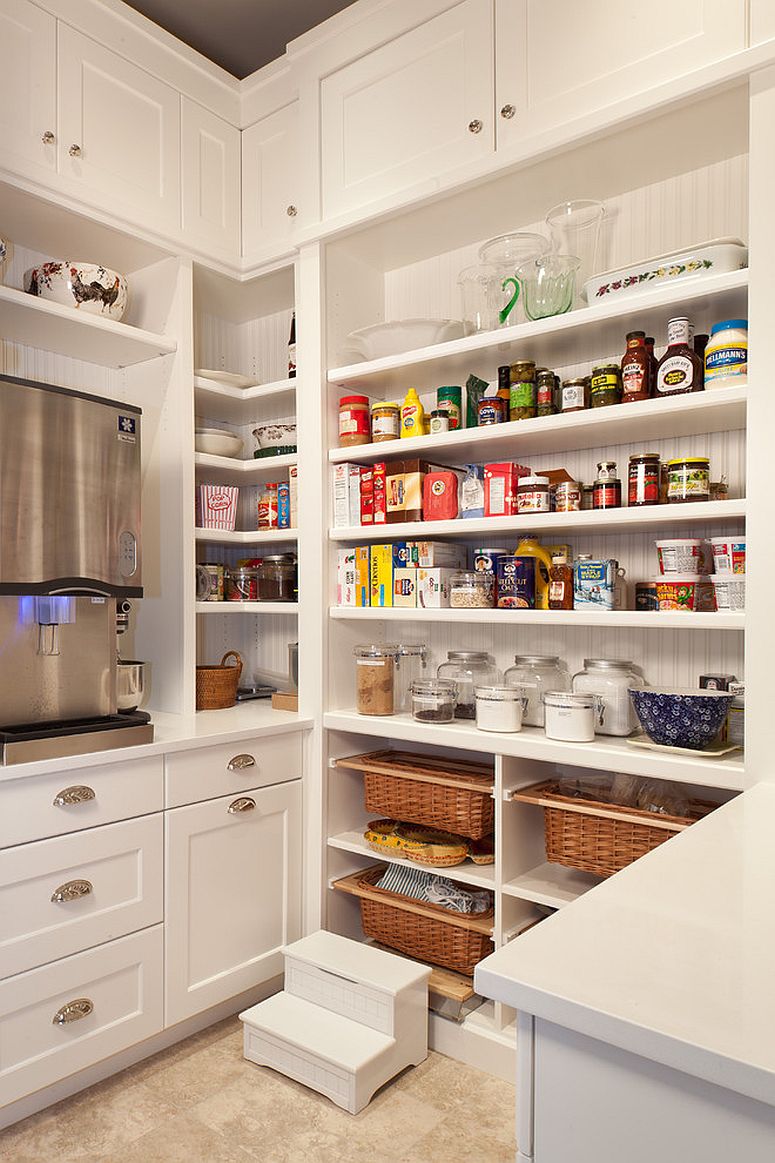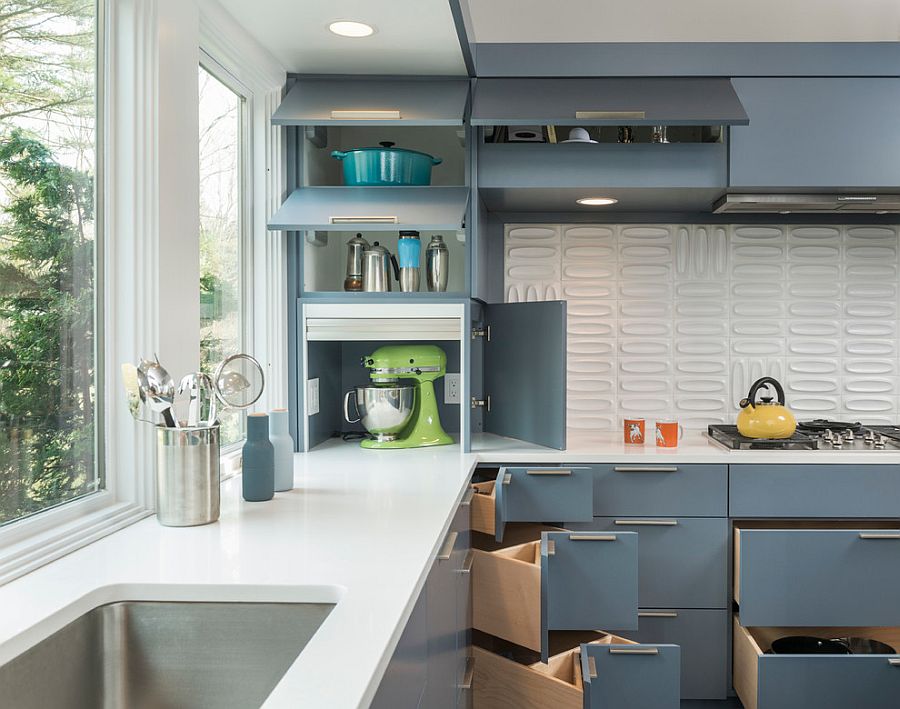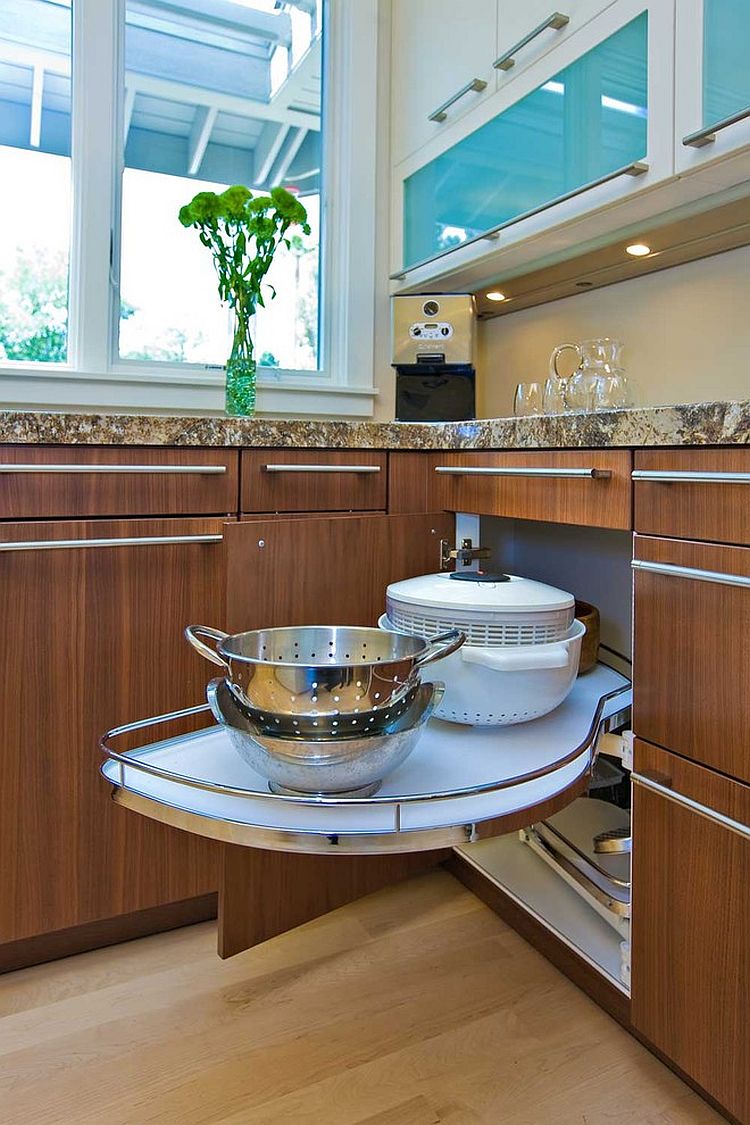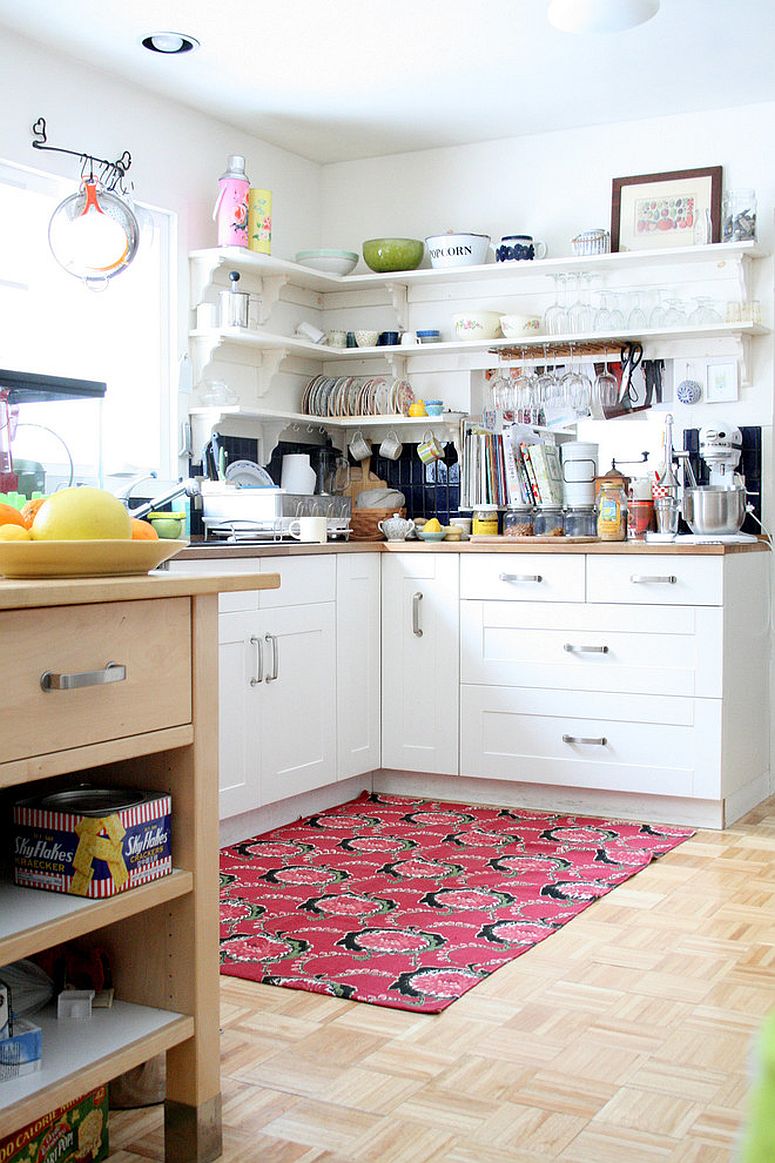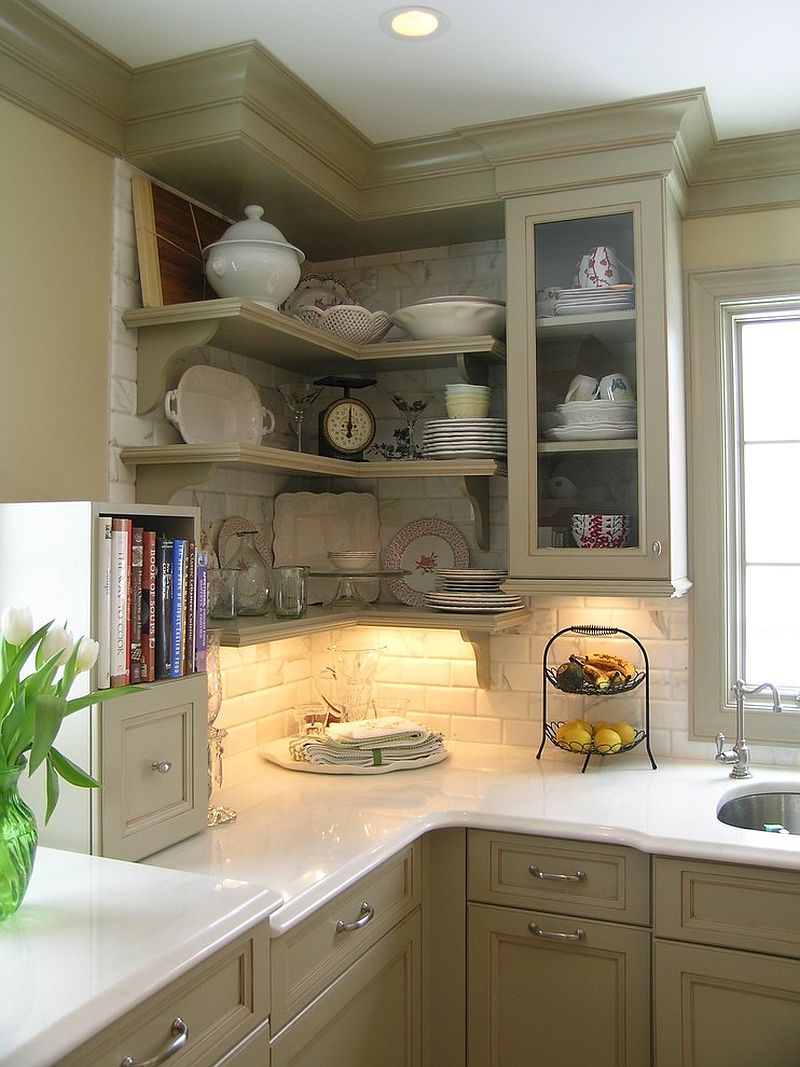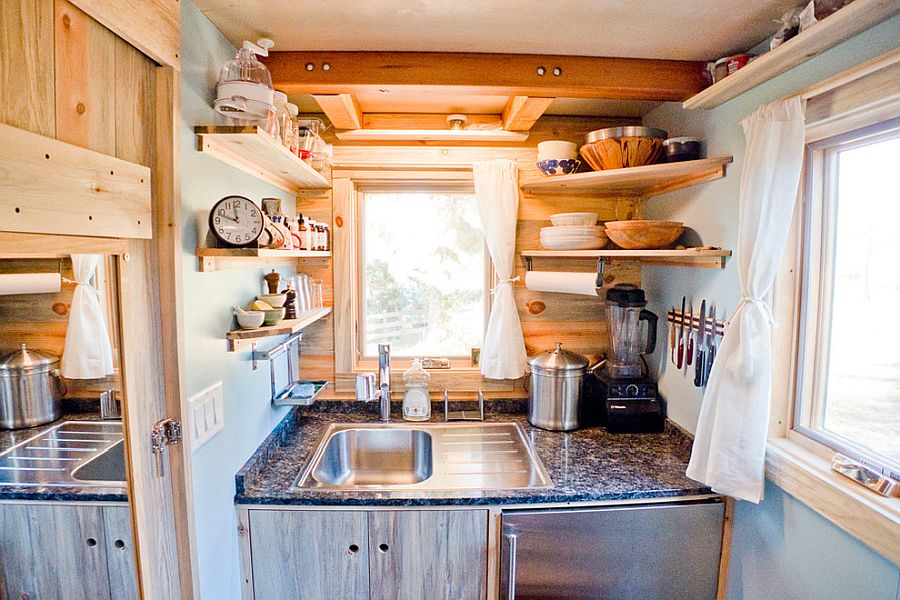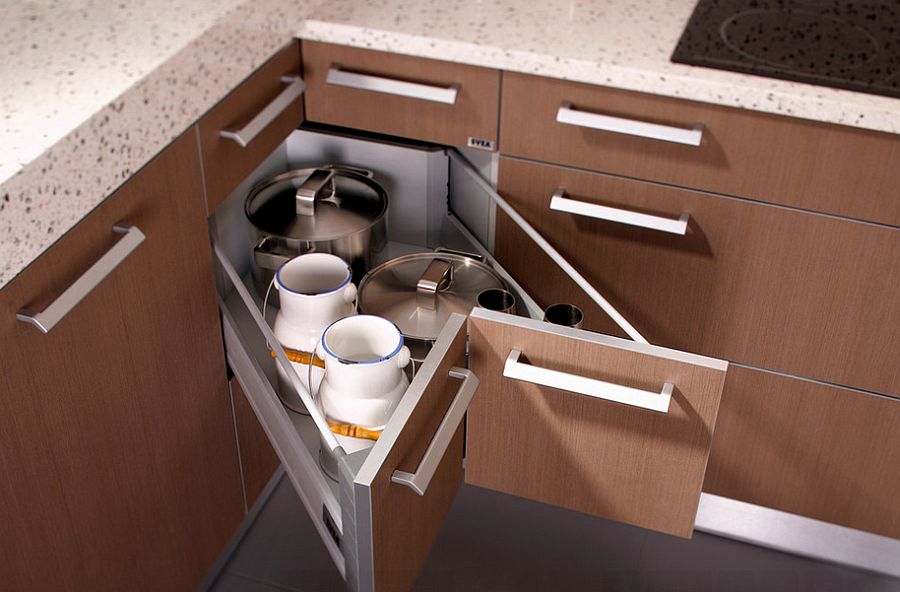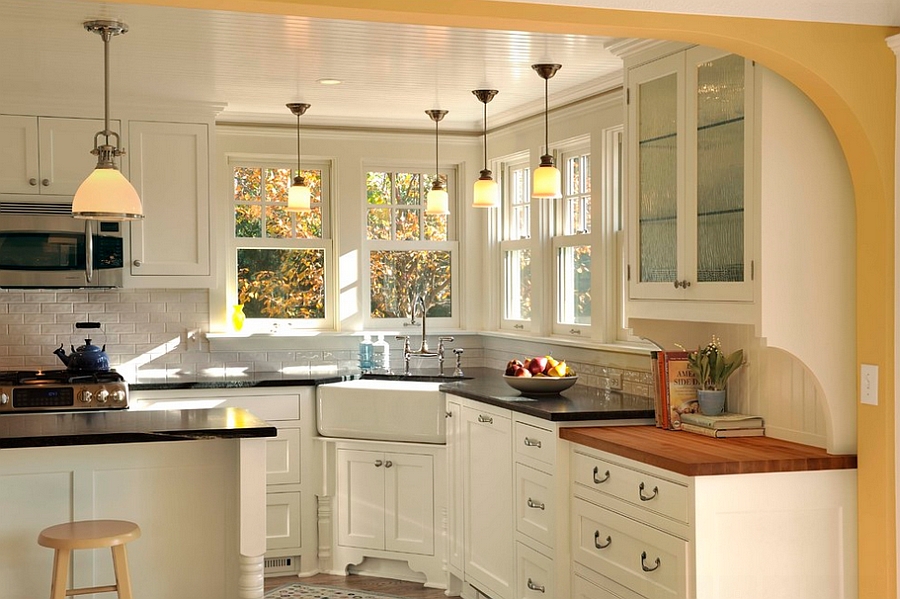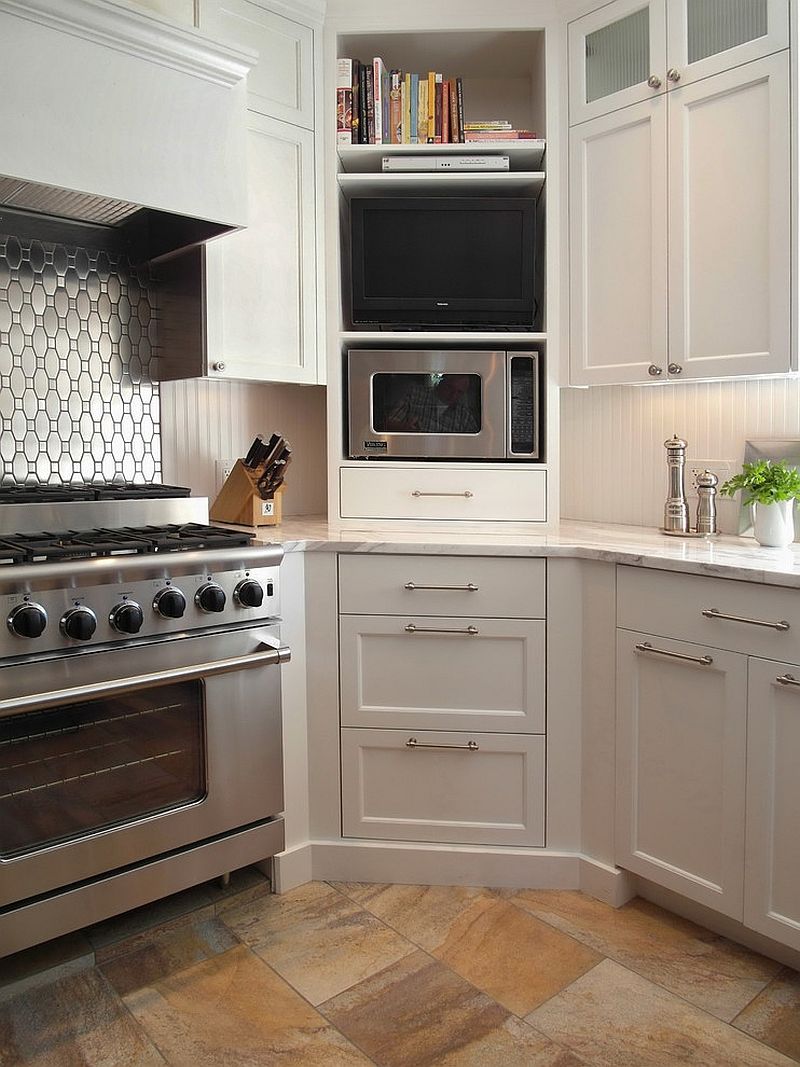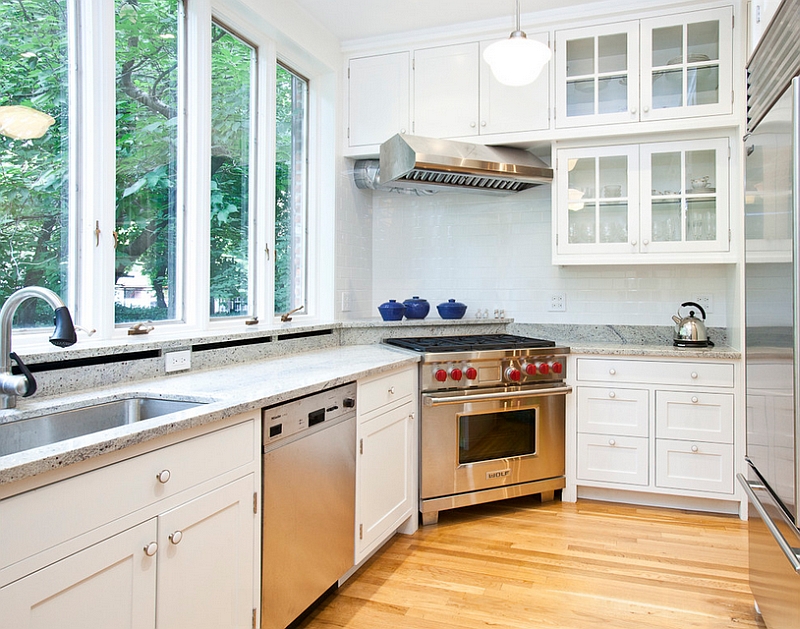 Ceiling that Adds Height and Light
This might not be a solution for every kitchen, but a space with sliding or vaulted ceiling is one that feels a lot larger than those with flat ceilings above. A double-height kitchen always looks spacious no matter how small it is and then you always have the option of adding skylights that enliven the entire space. A ceiling dotted with skylights offers a wonderful blend of natural and task lighting in the kitchen. Serving well both aesthetically and functionally, this is a brilliant way to brighten your kitchen and quickly!
RELATED: Storage Solutions: Trendy Kitchen Islands with Space-Savvy Cabinets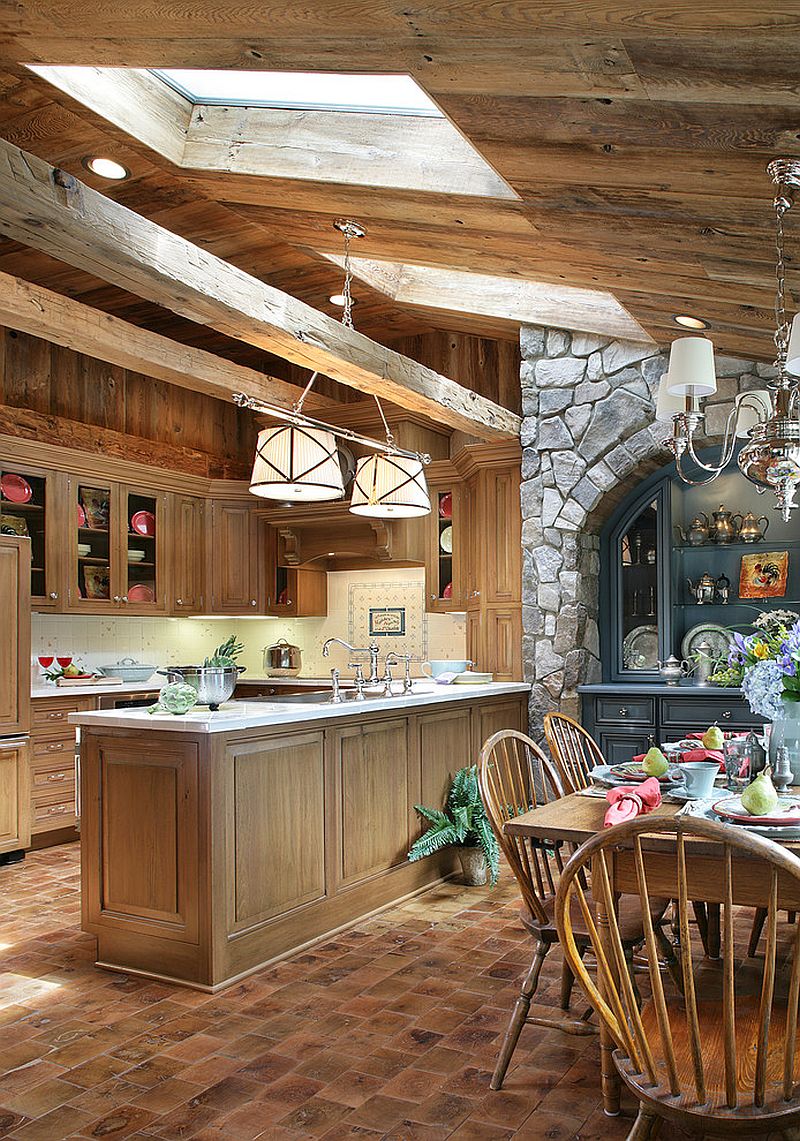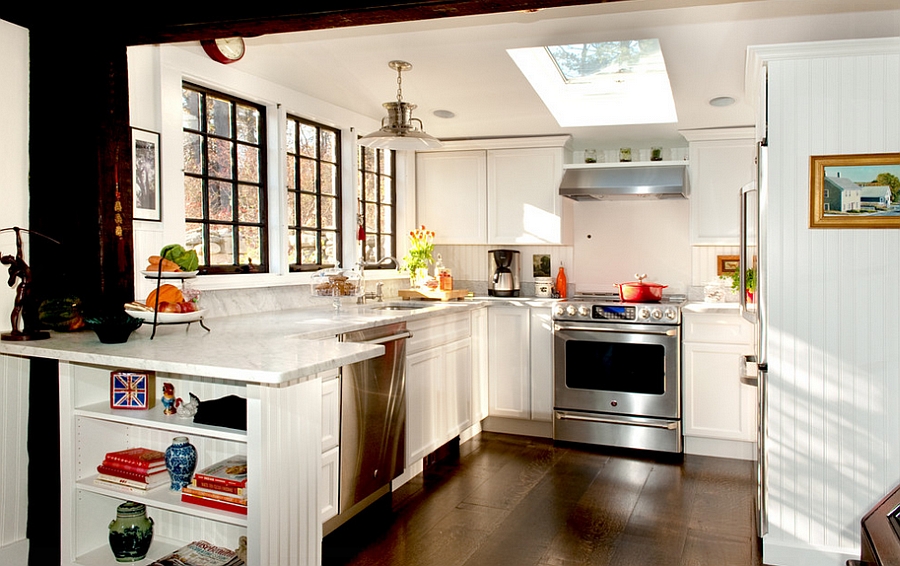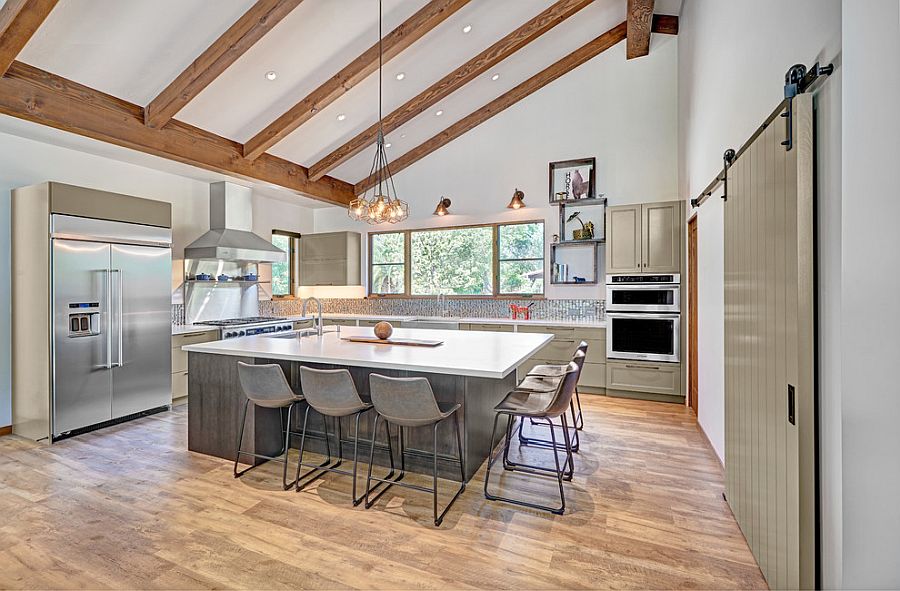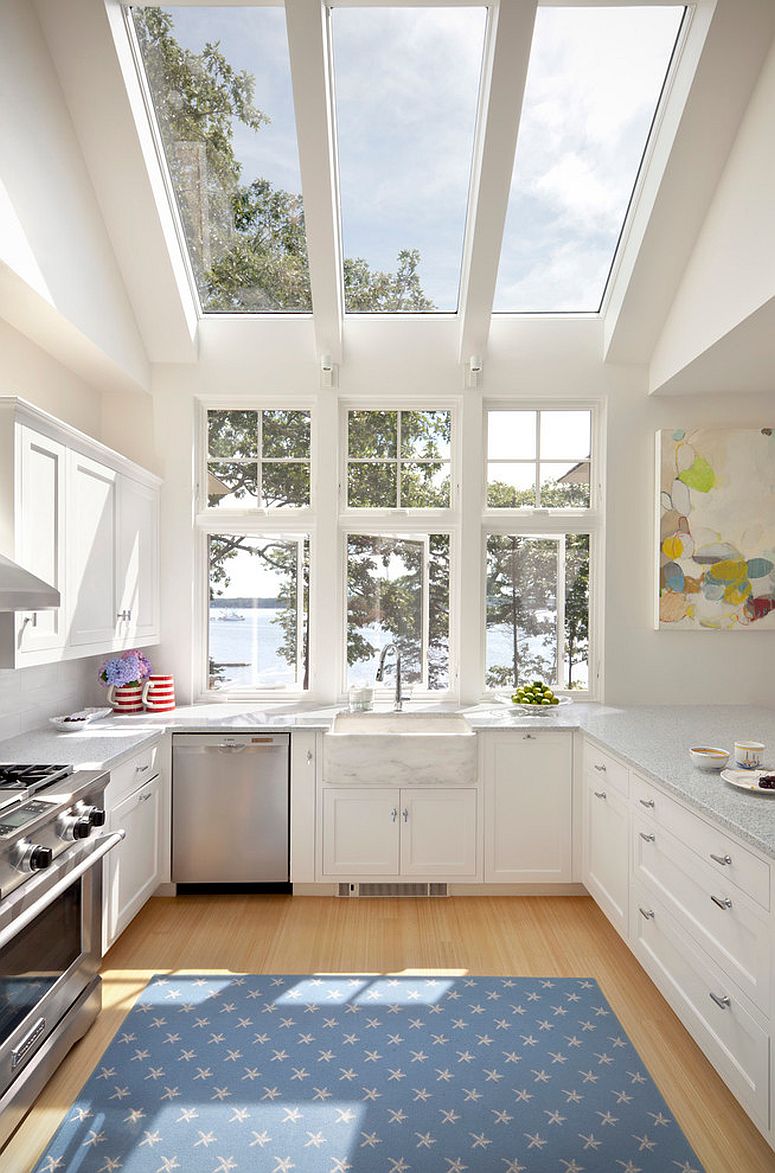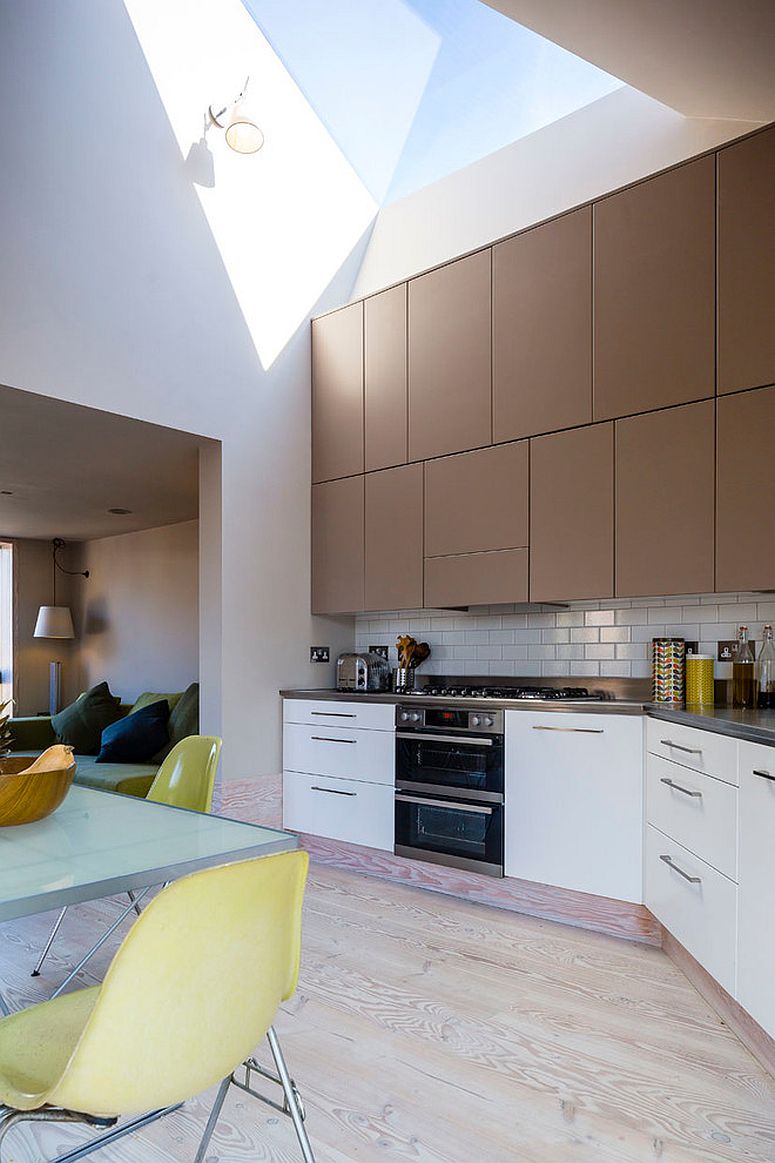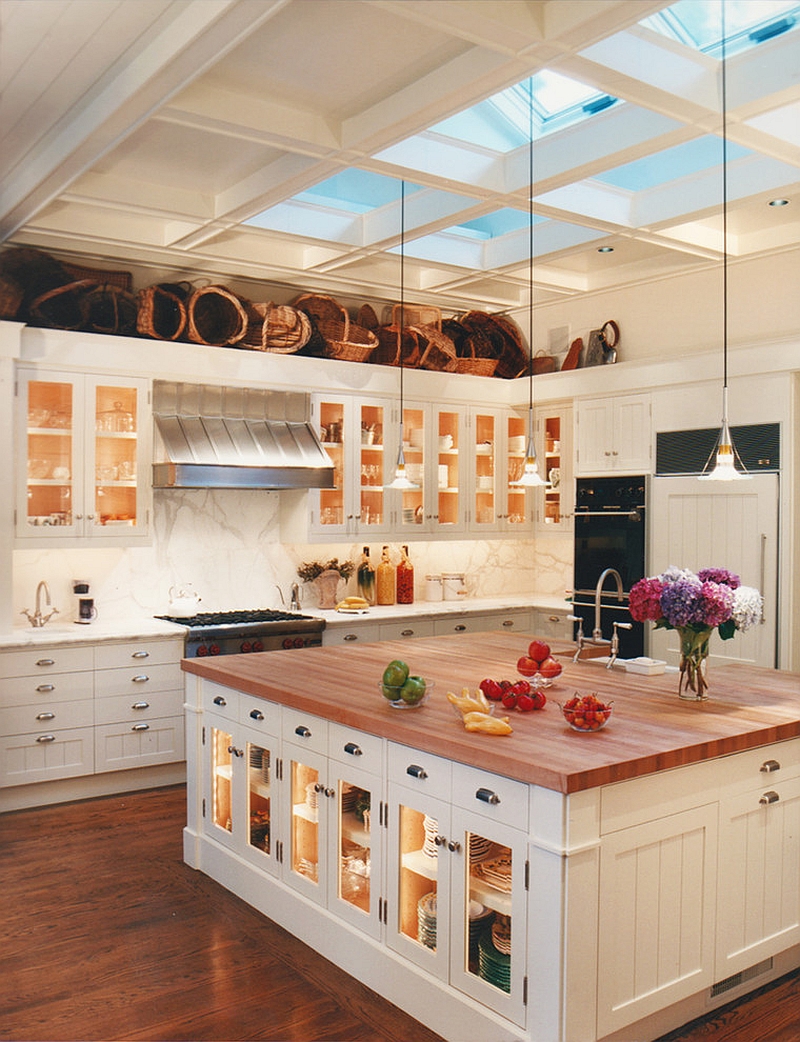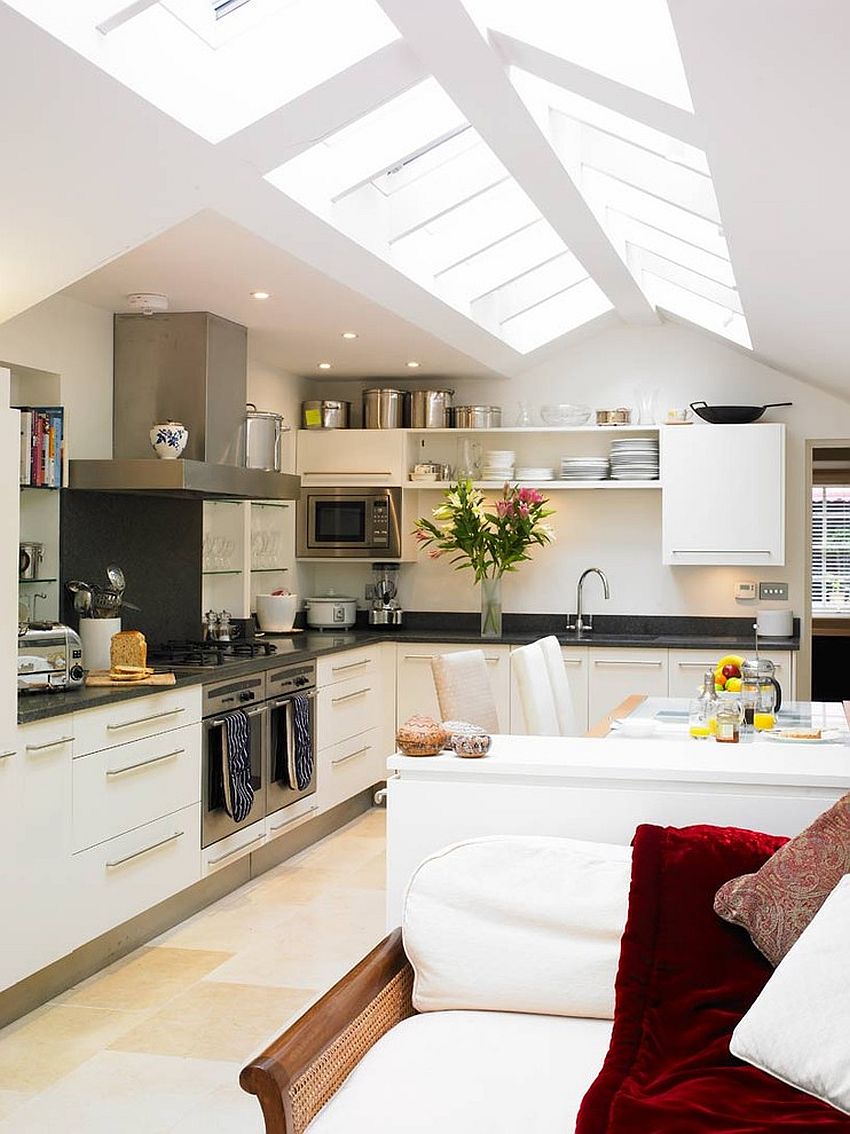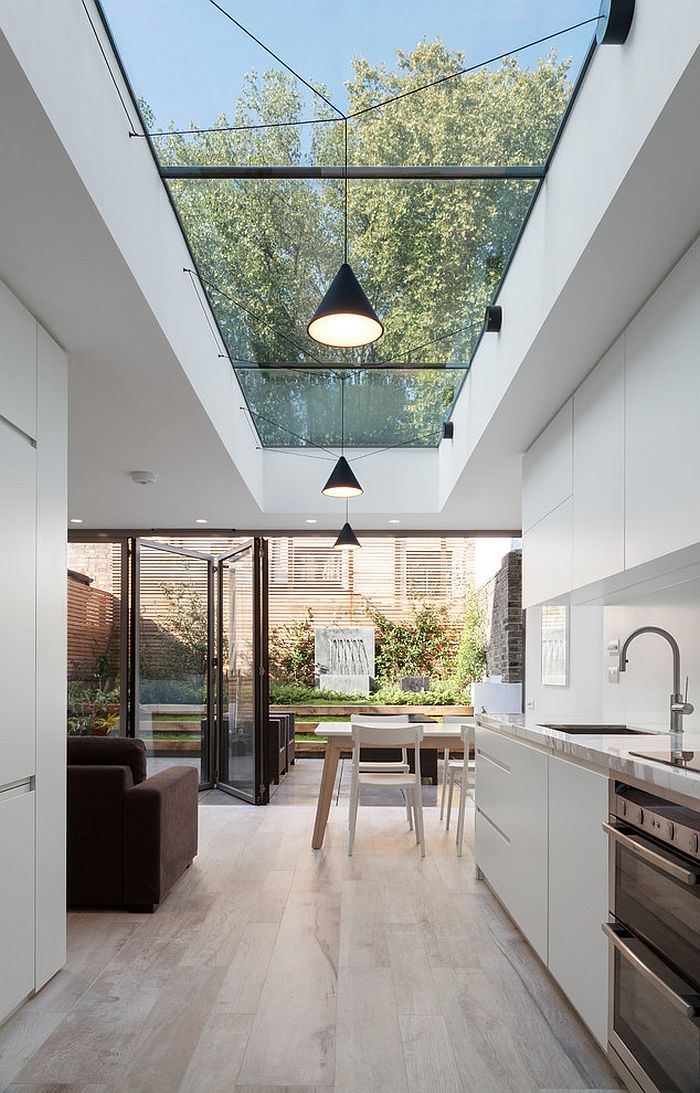 When the World Adds to your Kitchen!
This is another wonderful way to expand the horizons of your kitchen and give its limited space a generous face-lift. Kitchens that open up into the deck outside, rear garden or the patio just beyond are quickly becoming the norm. These not only create a seamless indoor-outdoor interface, but they also add visual space to the kitchen and make it seem a lot more spacious. If you do not have the luxury of creating this cool connection with the outdoors, add windows that bring the sights and sounds inside.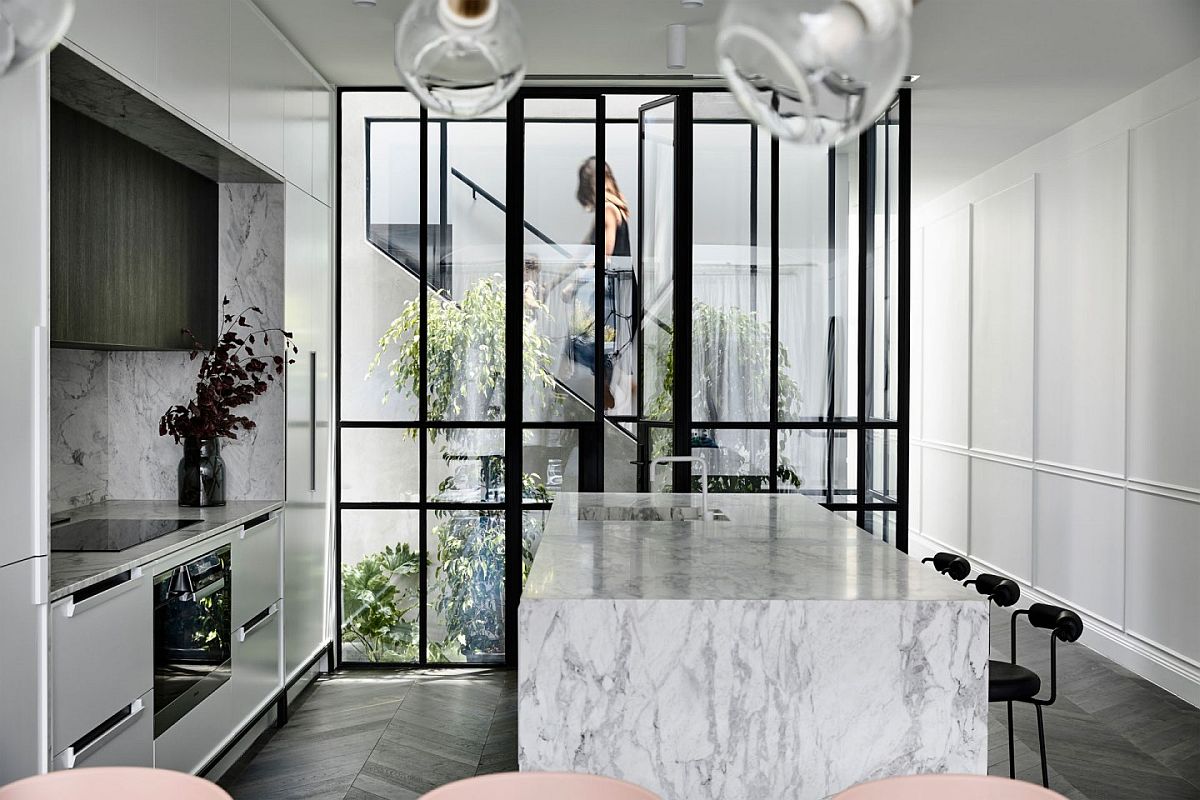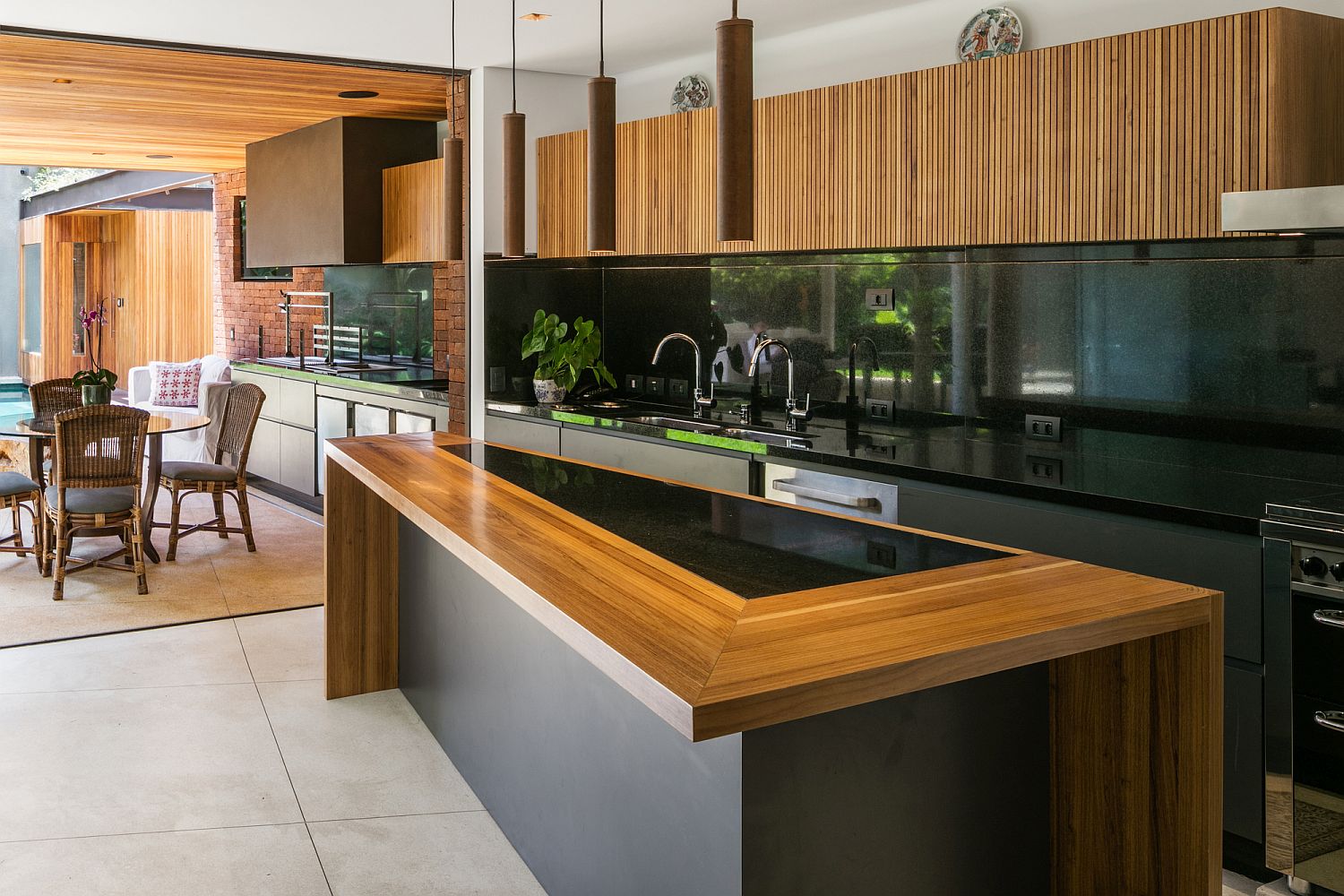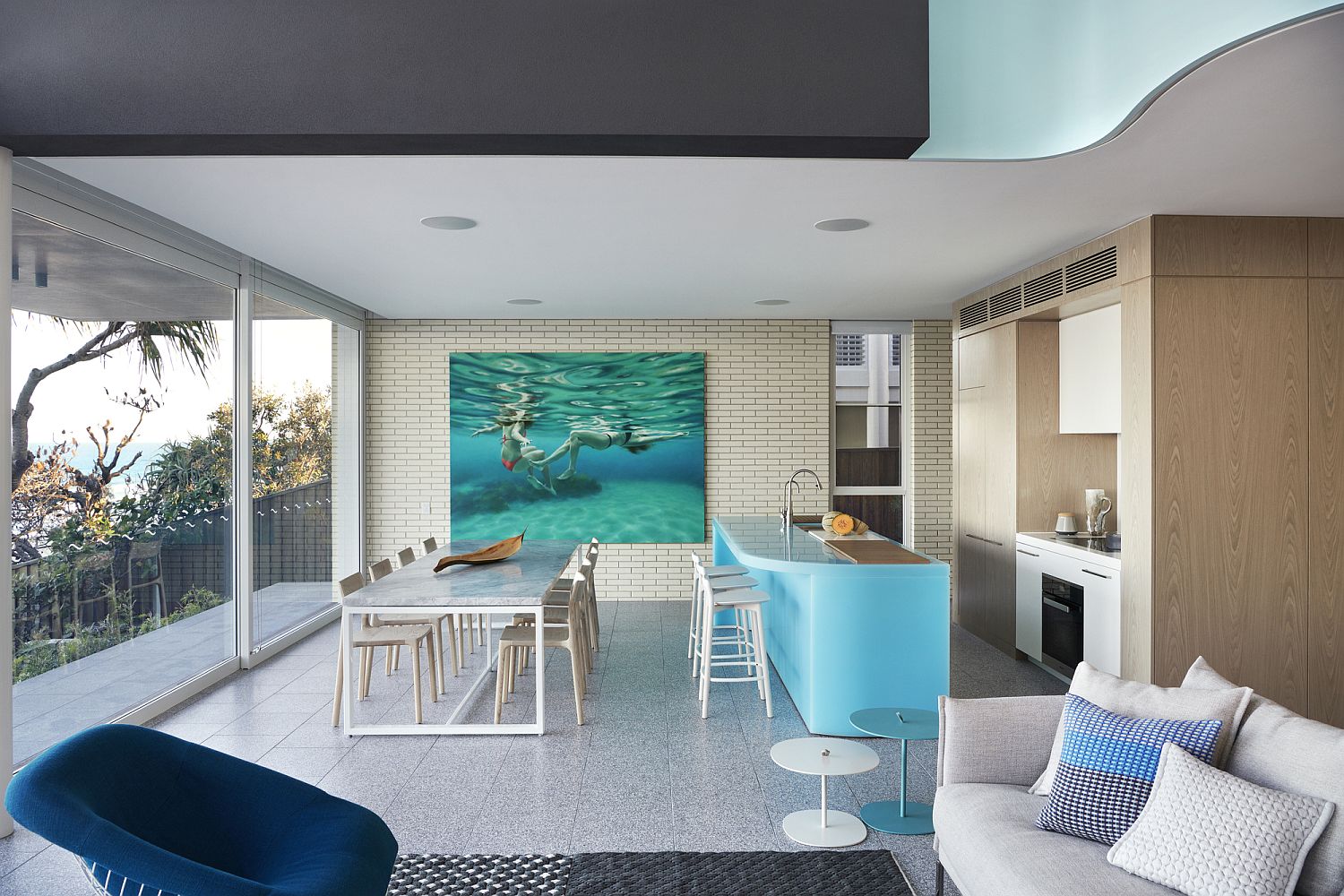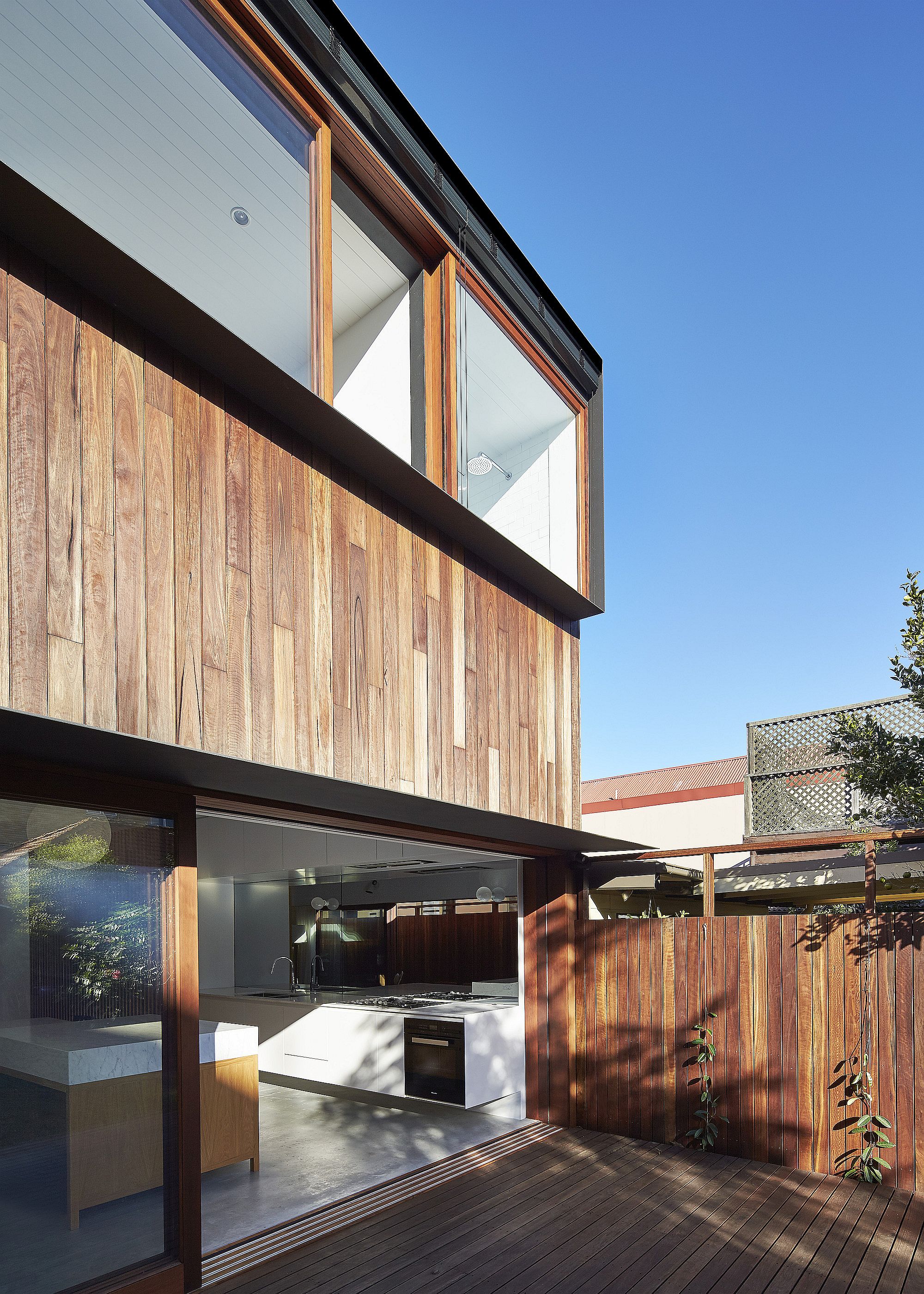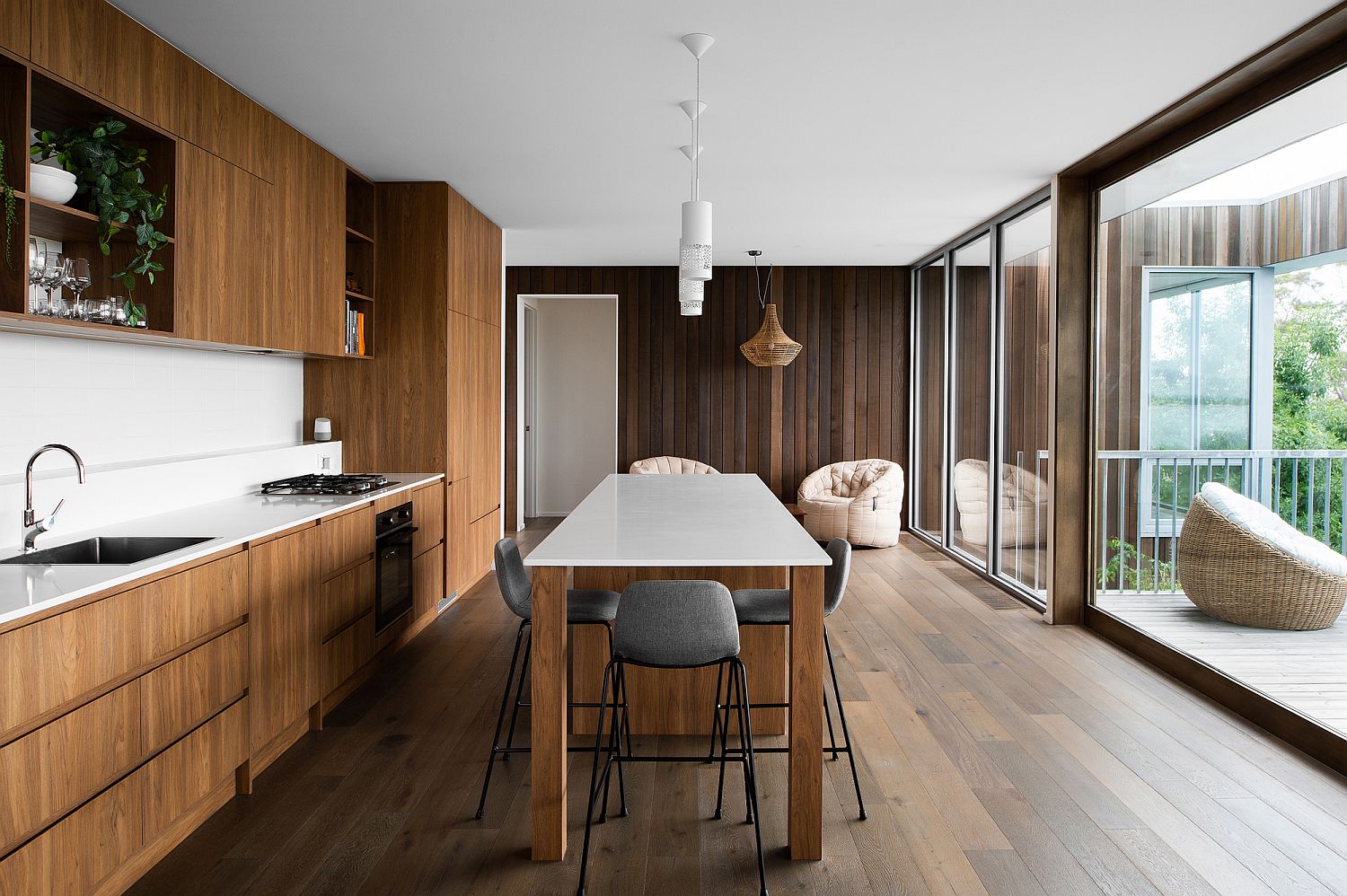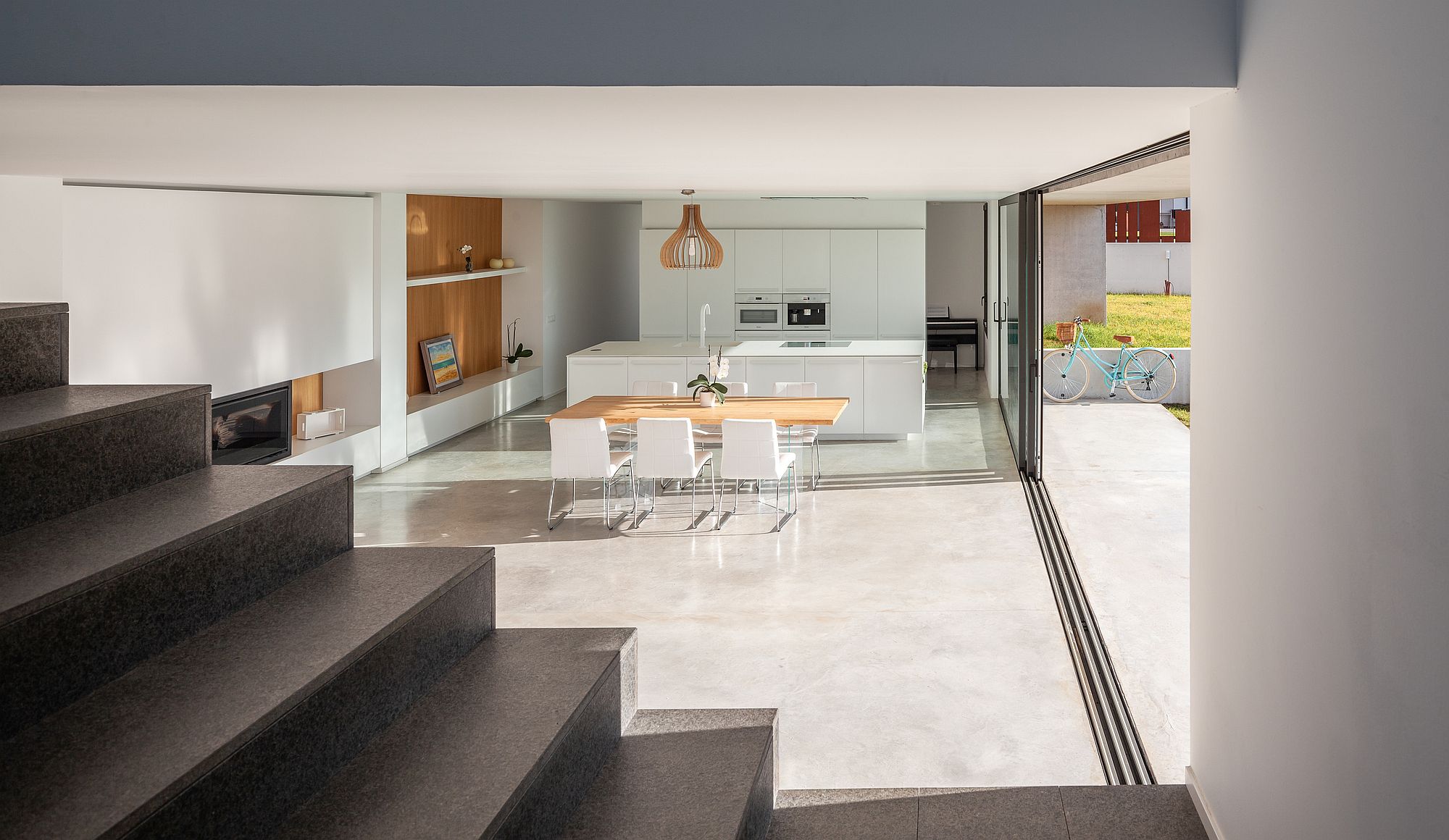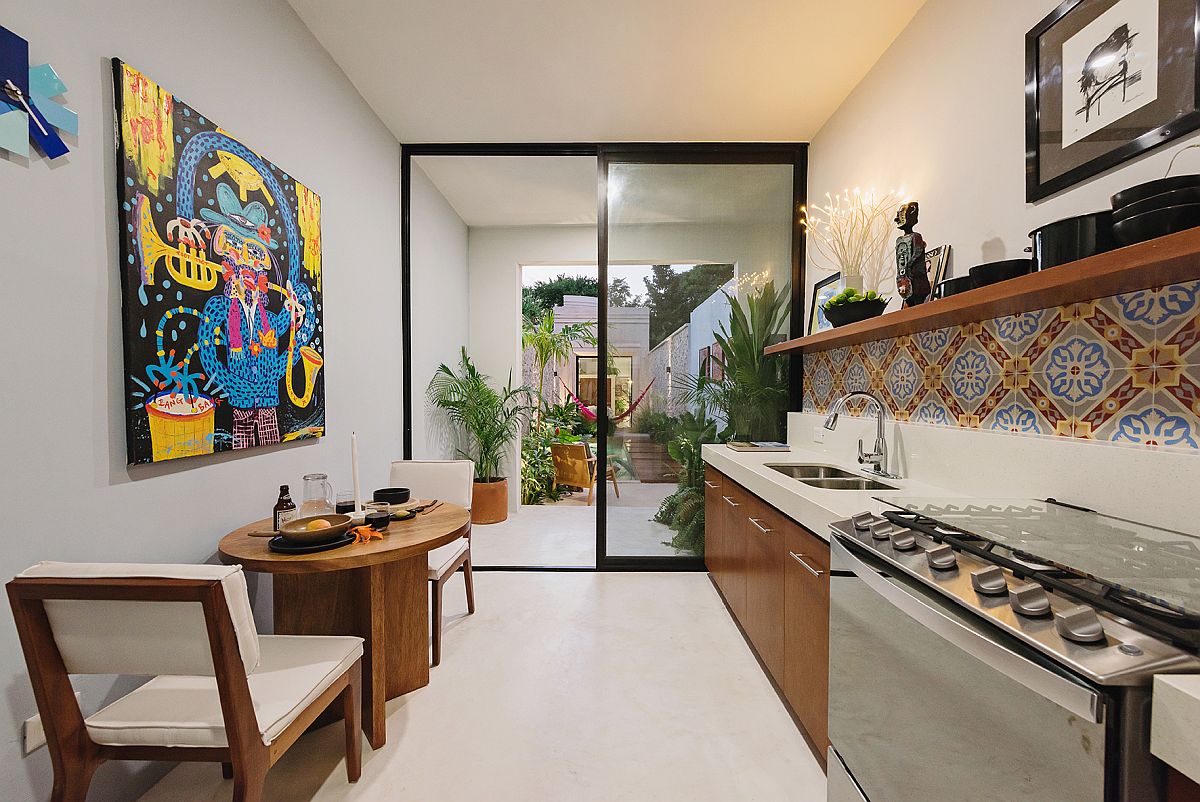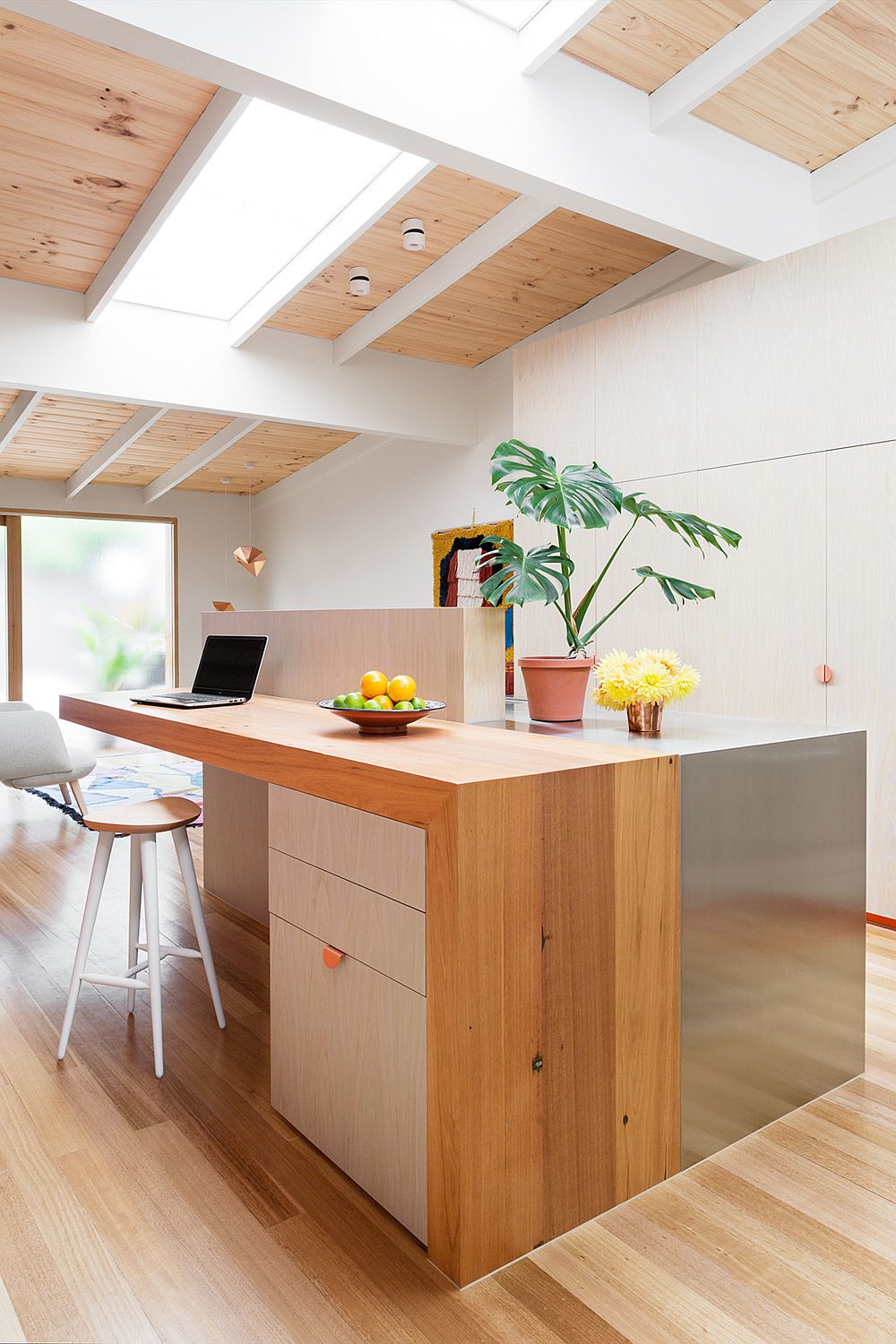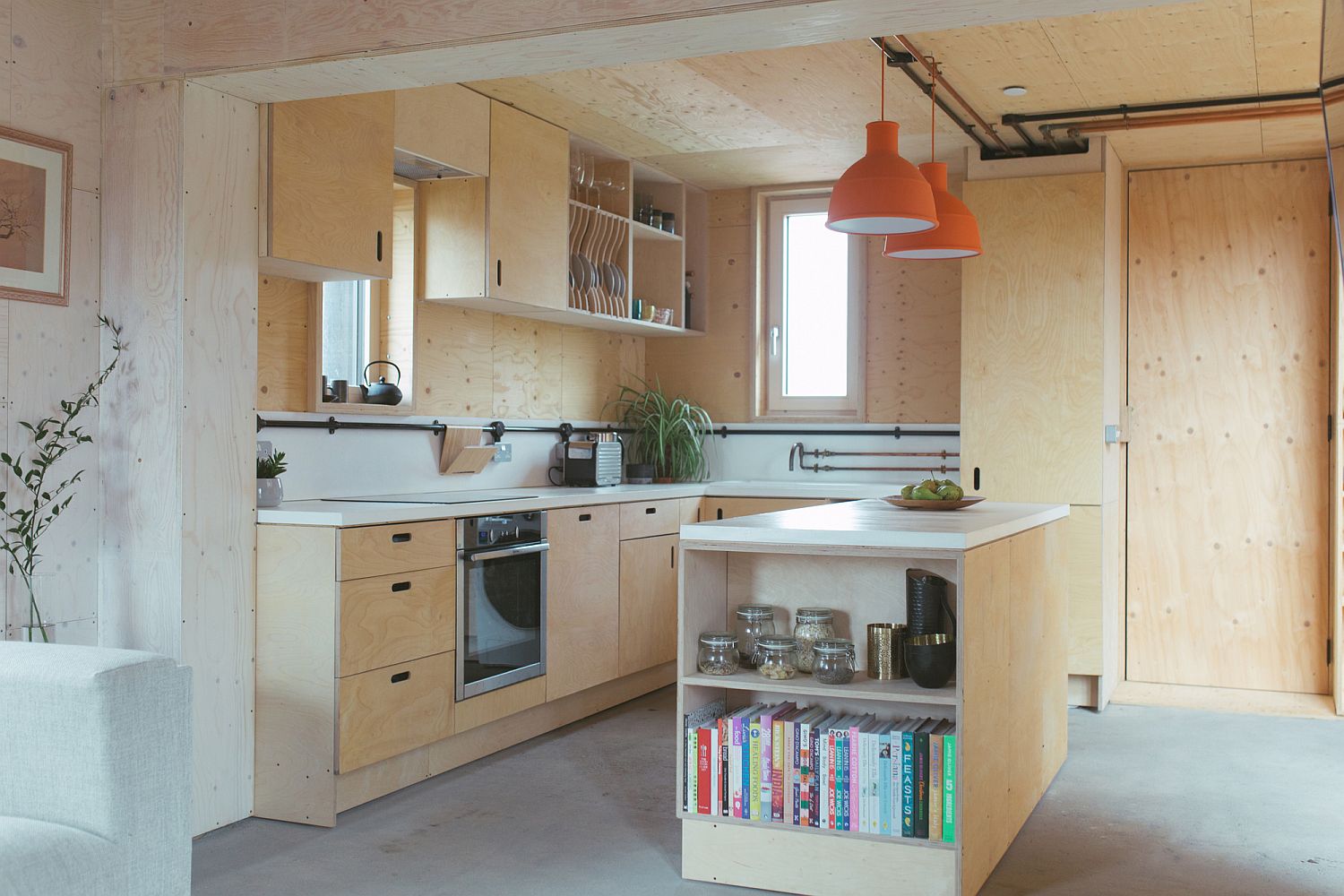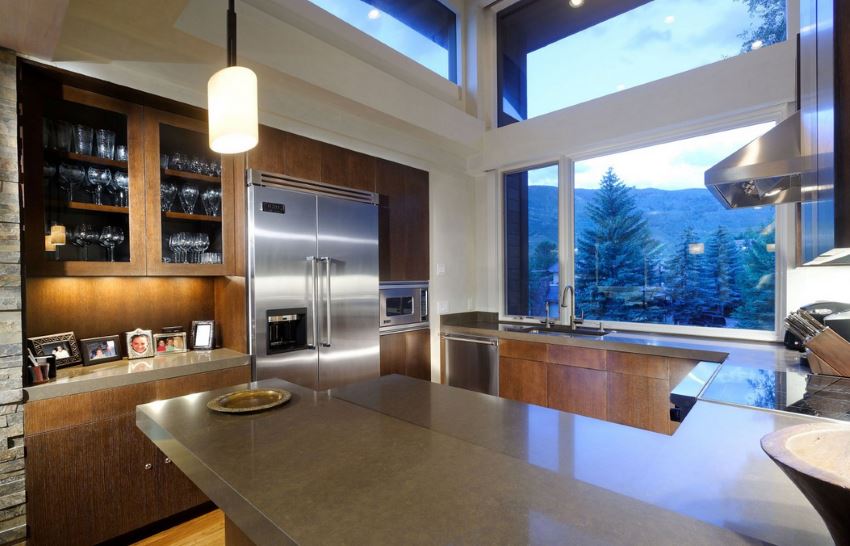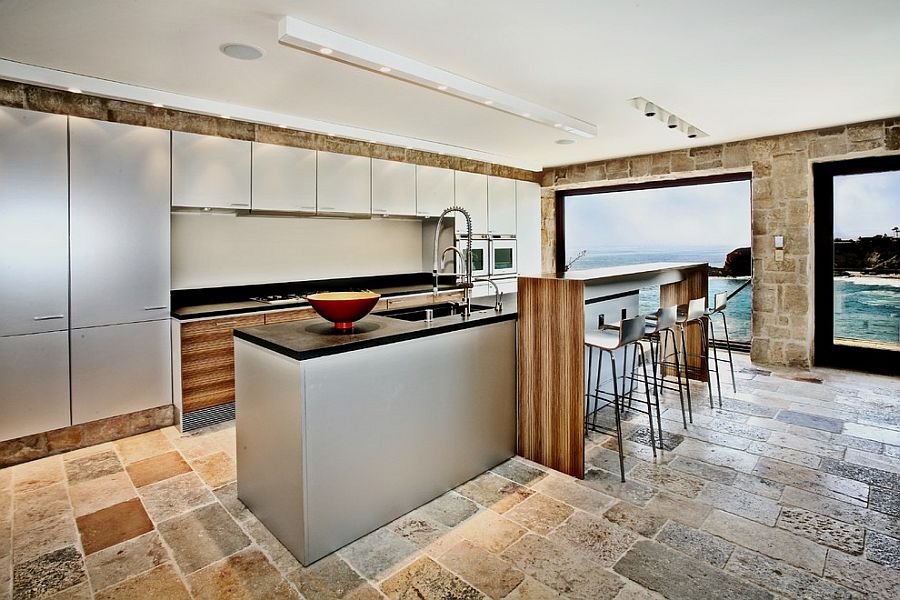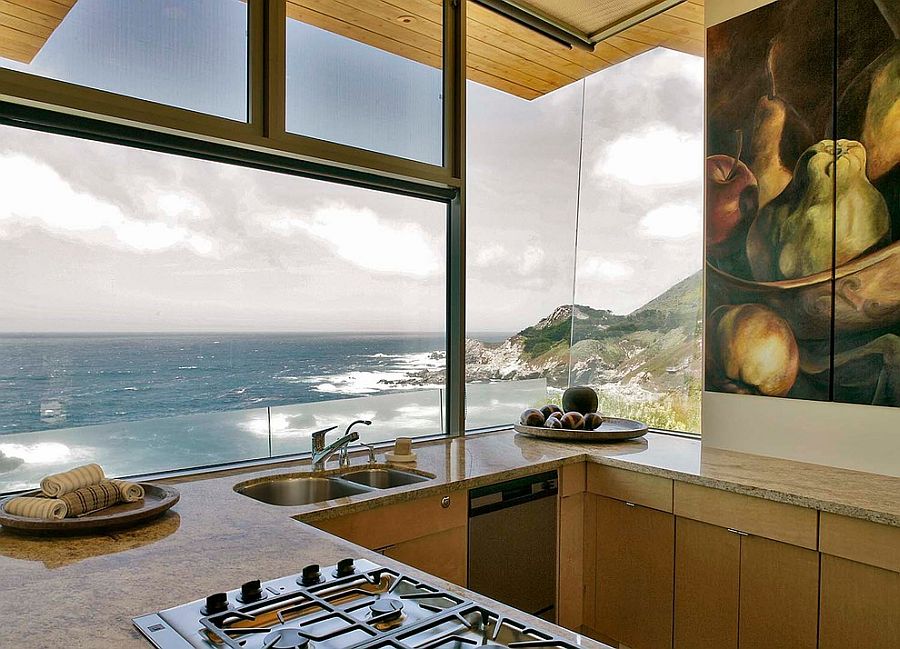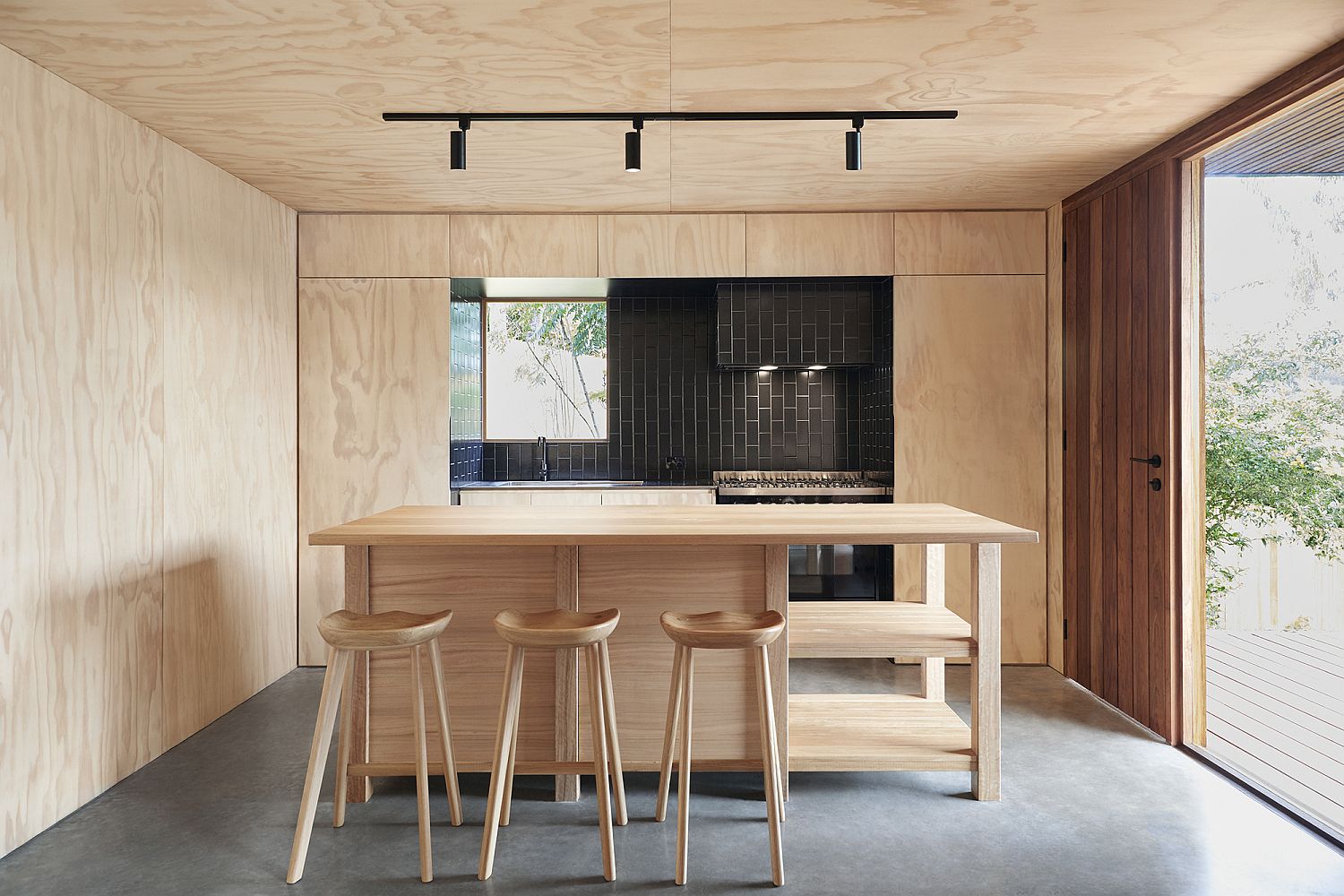 Ways to Declutter and Create Space
The idea of de-cluttering your kitchen to make it seem more spacious might not feel revolutionary as such. But it still is something that holds true and is often the first starting point for those who want a more efficient and space-savvy kitchen. We suggest you get rid of everything that you do not need and tuck away the rarely used pots and pans in the top shelf. A simple rack for the commonly used pots and pans helps clean up the station while ideas like pegboard walls, series of storage baskets and contains and open floating shelves combine to shape the perfect kitchen.
RELATED: Small Stainless Steel Islands for the Space-Savvy Modern Kitchen