You might have seen a couple of pictures tagged country chic on Pinterest, loved the look, and now you're left wondering how you can pull it off in your own space. First, you need to know what the décor style is all about.
Country chic, also called "shabby chic" sometimes, is a decor style that involves using distressed furniture, pastel colors, and a certain kind of vibrance. It is a casual and relaxed décor style that involves a mix of modern and antique pieces. It has a rustic charm to it with a refreshing feel. Country chic can be described as an eclectic style because you would have to combine a lot of different pieces and find a way for them to fit.
The great thing about creating a country chic space is that not all the items used have to be new so you can save a bit of money. There's nothing wrong with having more pictures to pin on your inspiration board to help you figure things out, so let's get started.
1. Distressed Textures And Pastels
Distressed textures are commonly ascribed to the rustic décor style but if we're being honest, country chic combines the style with elegance very well. Distressed wooden furniture adds character to a room and gives a cozy feeling. Sometimes, it might be hard to get a truly old piece so it's easier to whitewash a new one yourself or buy ready-made replicas. Even if your furniture does not have a distressed look, you can have them painted with pastel colors. If there are ornate carvings on the wood, it will look that much better.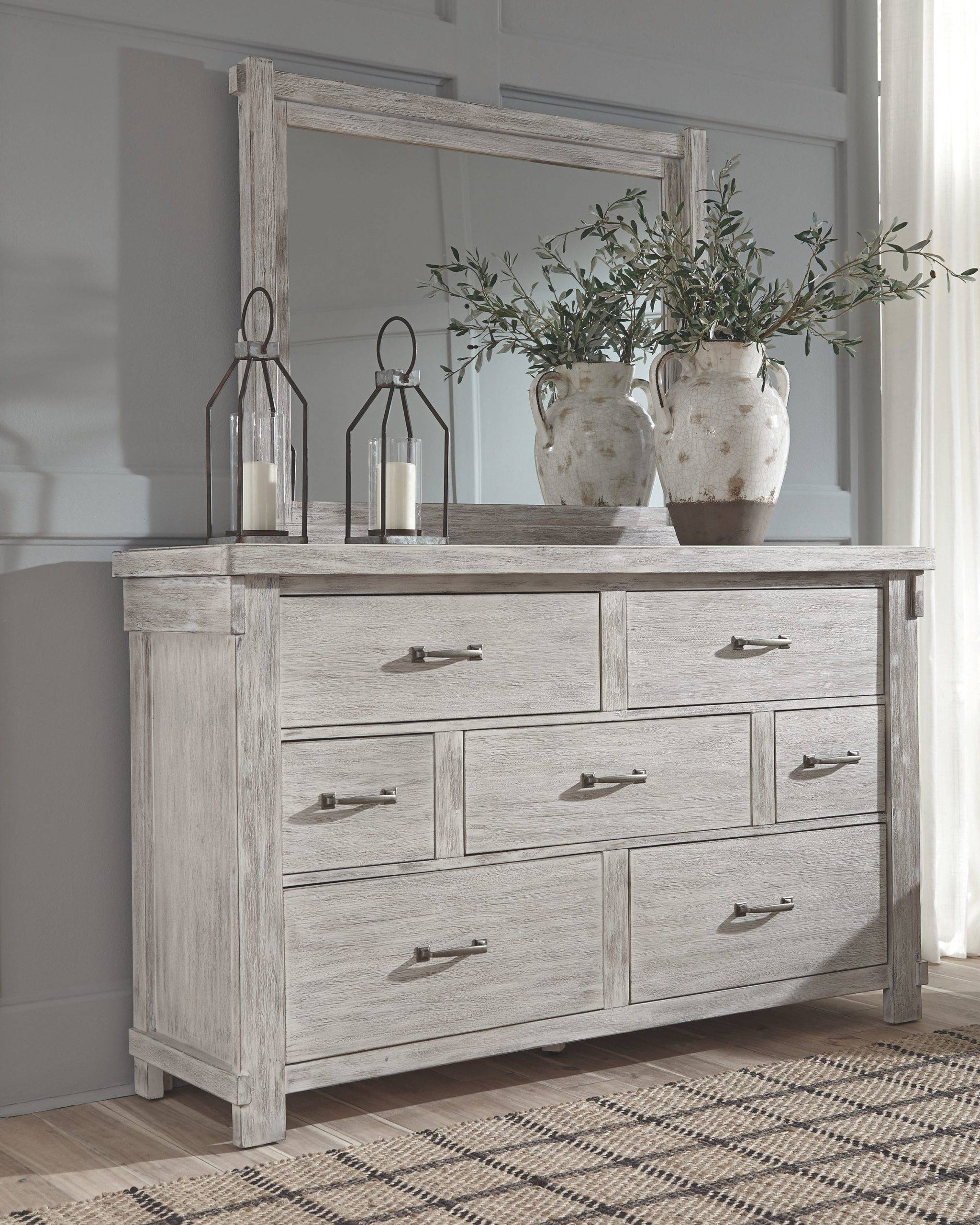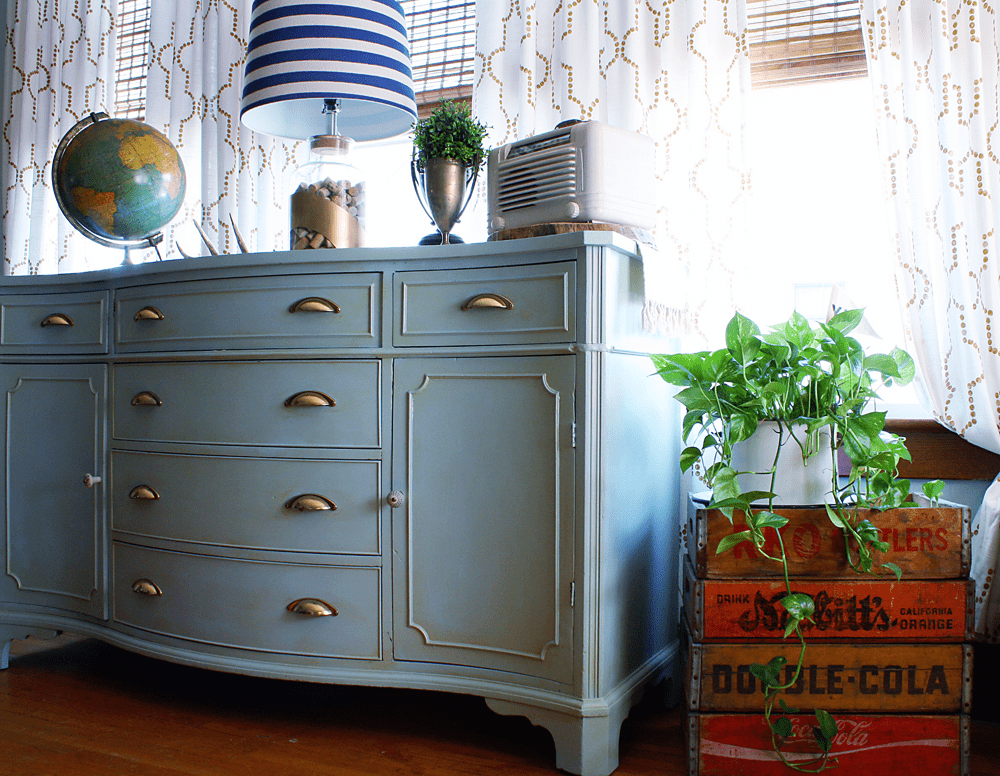 2. Old-Fashioned Kitchen Island
Every eclectic kitchen needs an island but if you truly want to have the country chic style, you can't use a marble-topped counter. Let's go the old-fashioned way! You will need to find and repurpose a free-standing island. A wooden one is your best bet — be sure to keep an eye out for one with a lot of drawers. You need extra storage space, won't you?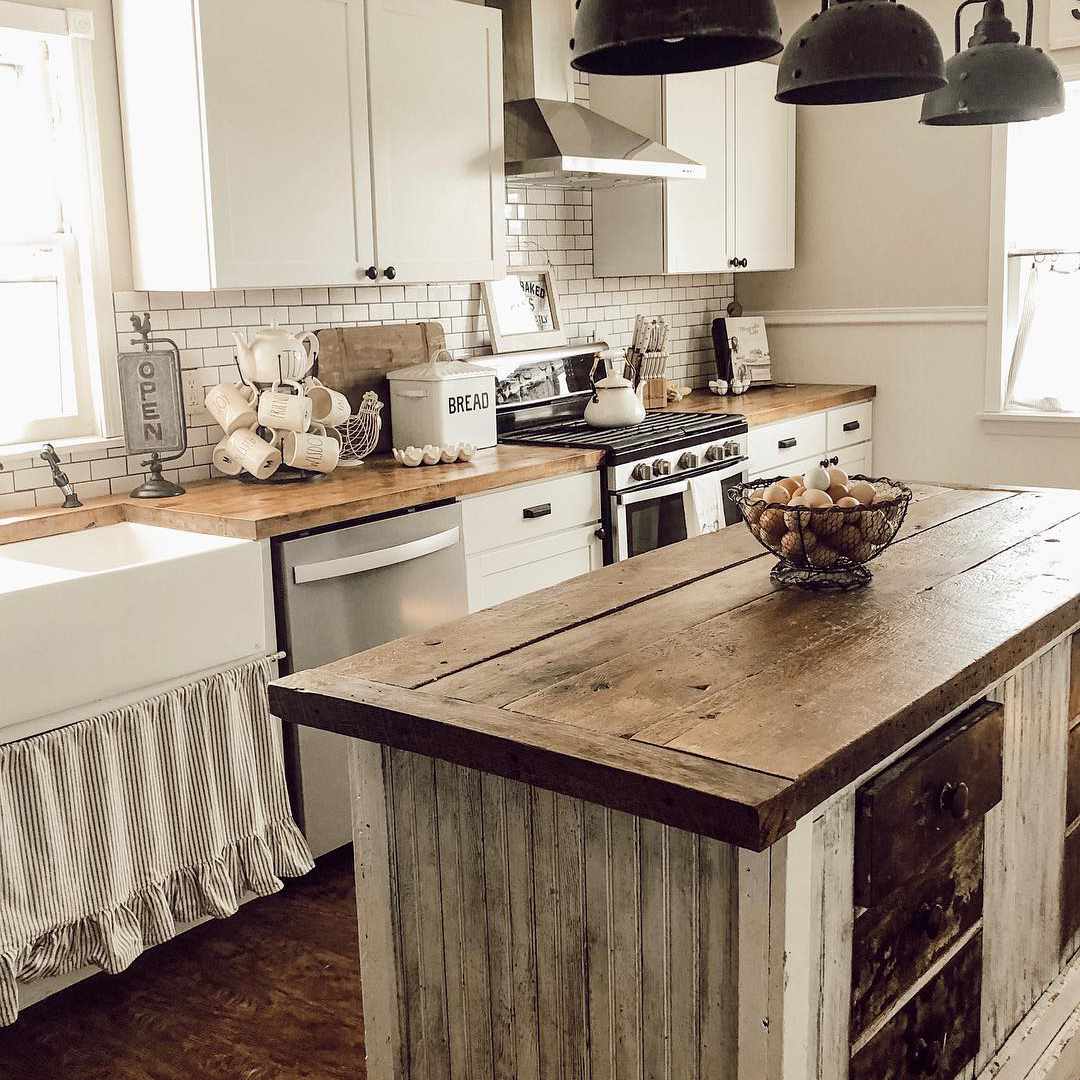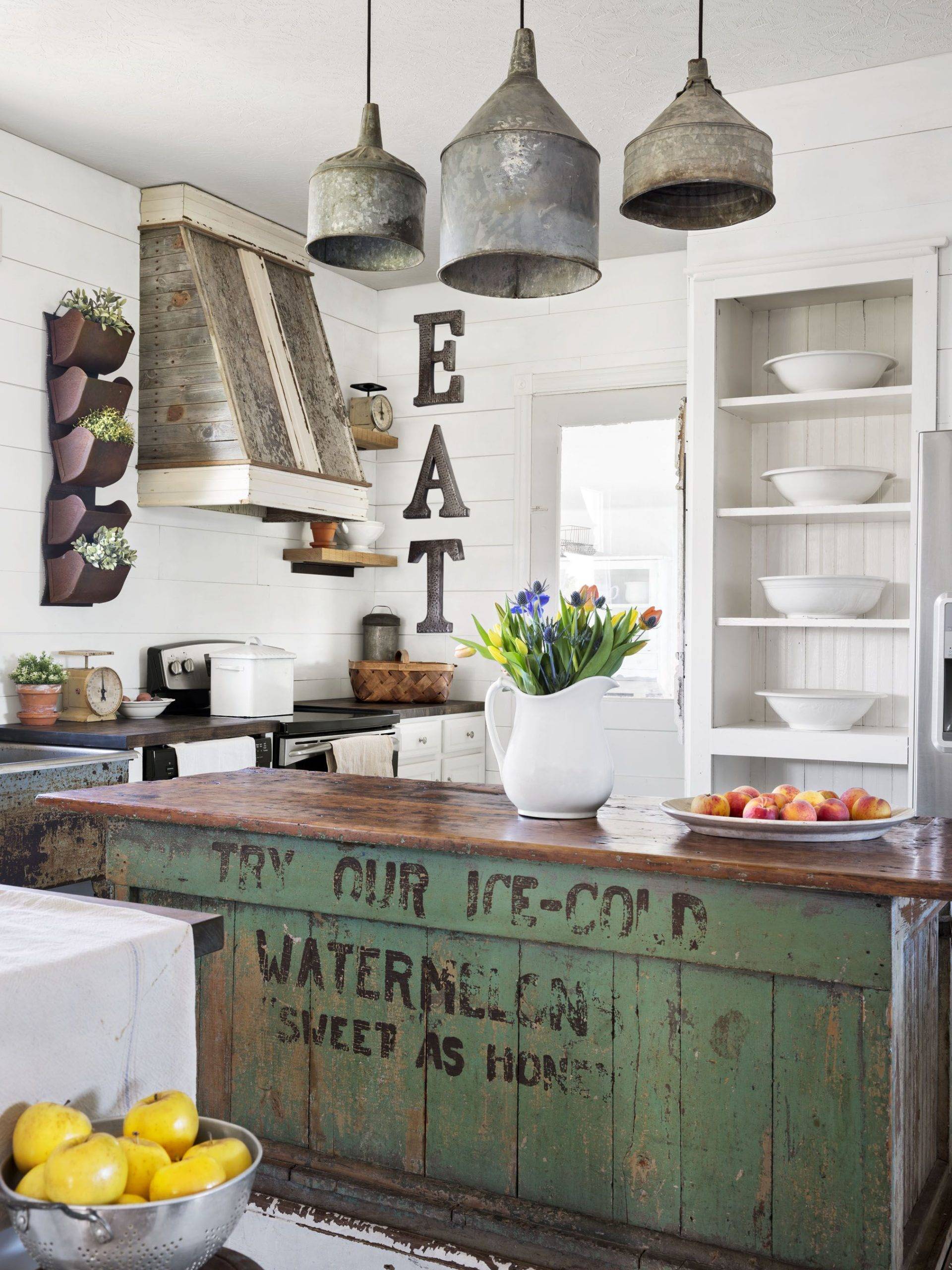 3. Repurposed Pieces
The beautiful thing about the country chic style is that you have the freedom to repurpose items even after they have experienced wear and tear. The alternative name "shabby chic" comes as no surprise. You'll probably want to find out about yard sales going on in your area. That's the kind of place you can find great pieces at ridiculously cheap prices.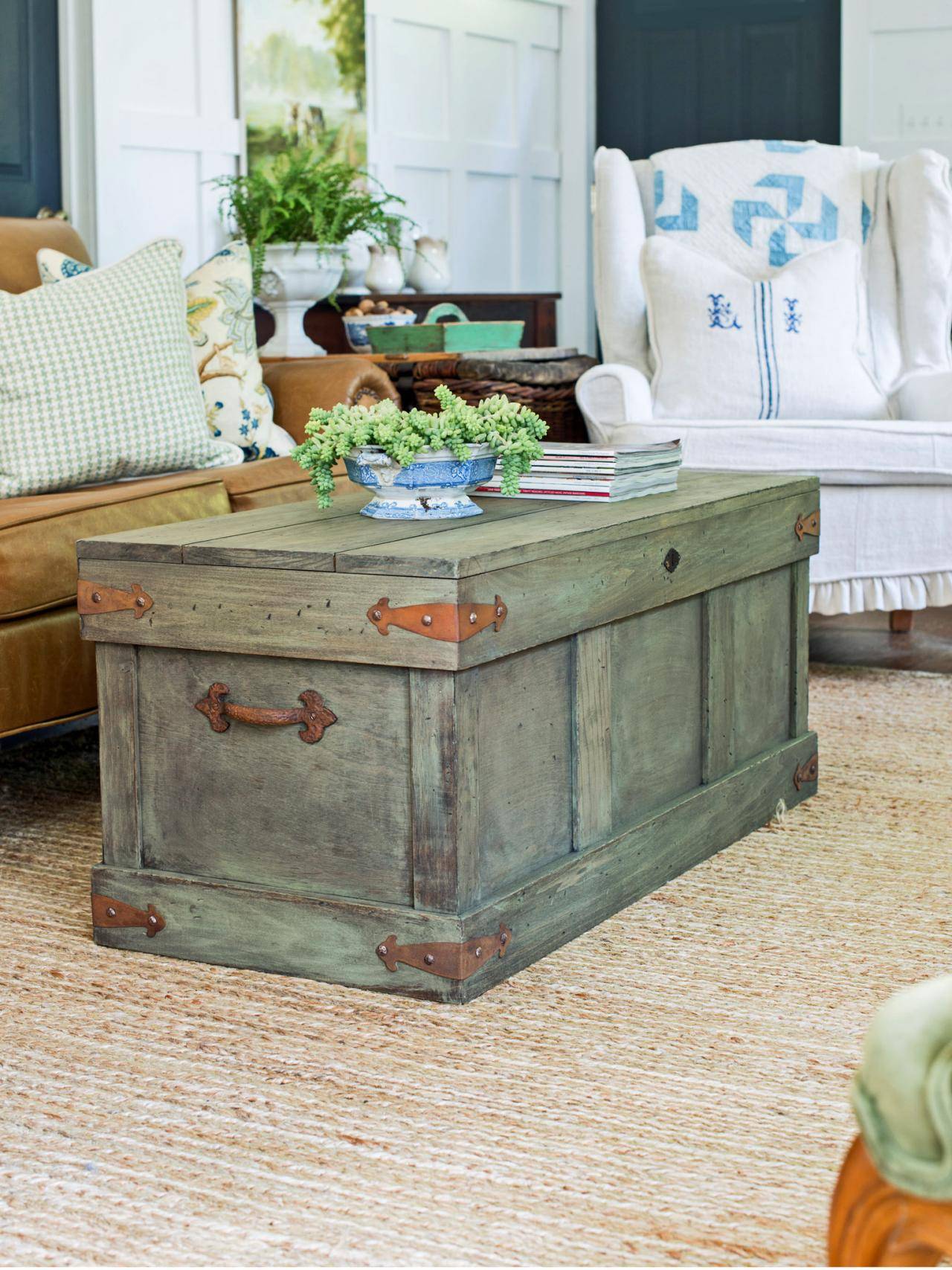 4. Floral Design
You can't go wrong with having floral designs in your country chic-styled space. Of course, you will have to ease into it and start small such as with your dining table napkins or a curtain. Instead of having floral patterns on fabric or your kitchenware, you can try flower arrangements. They can be easily put together or you can simply purchase them. The flowers should have a pastel color scheme, and real flowers are even better.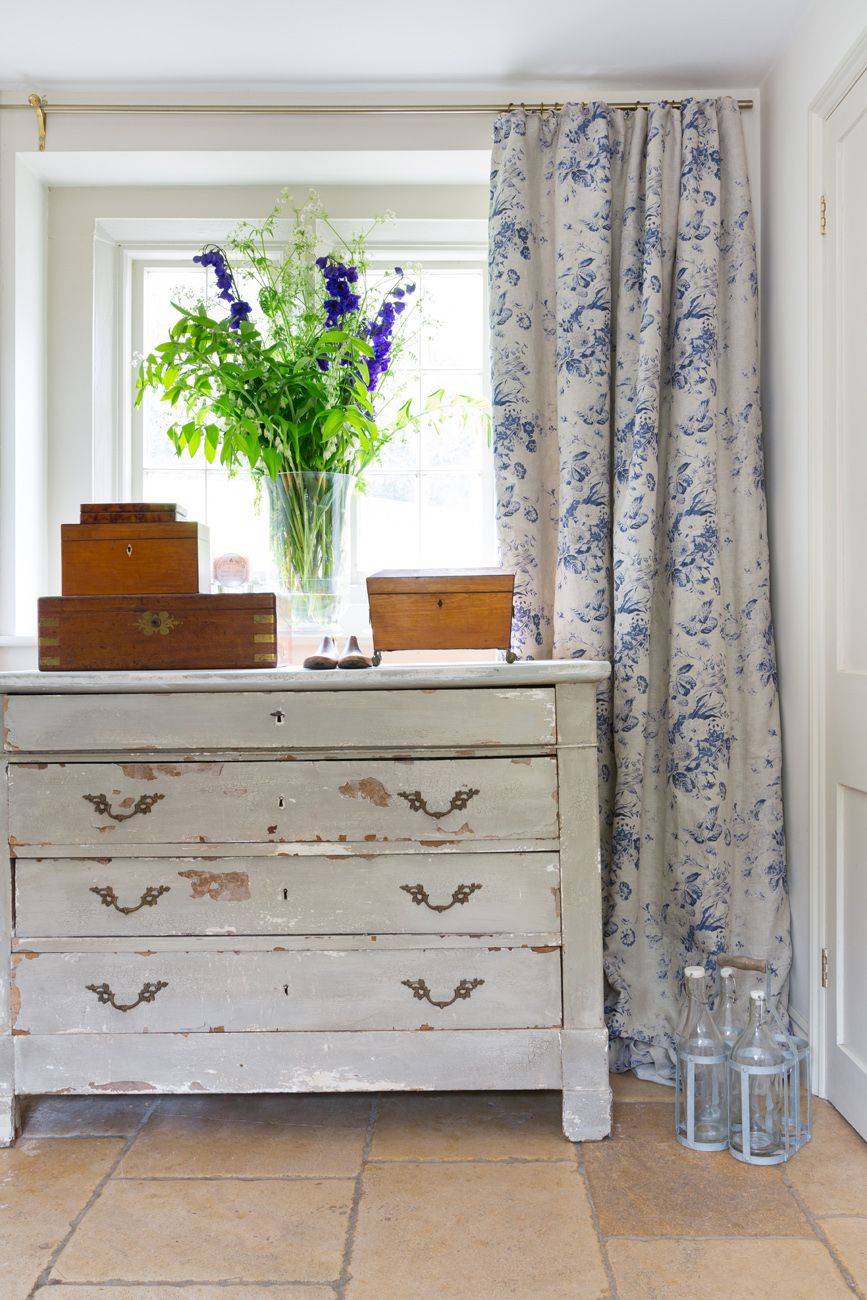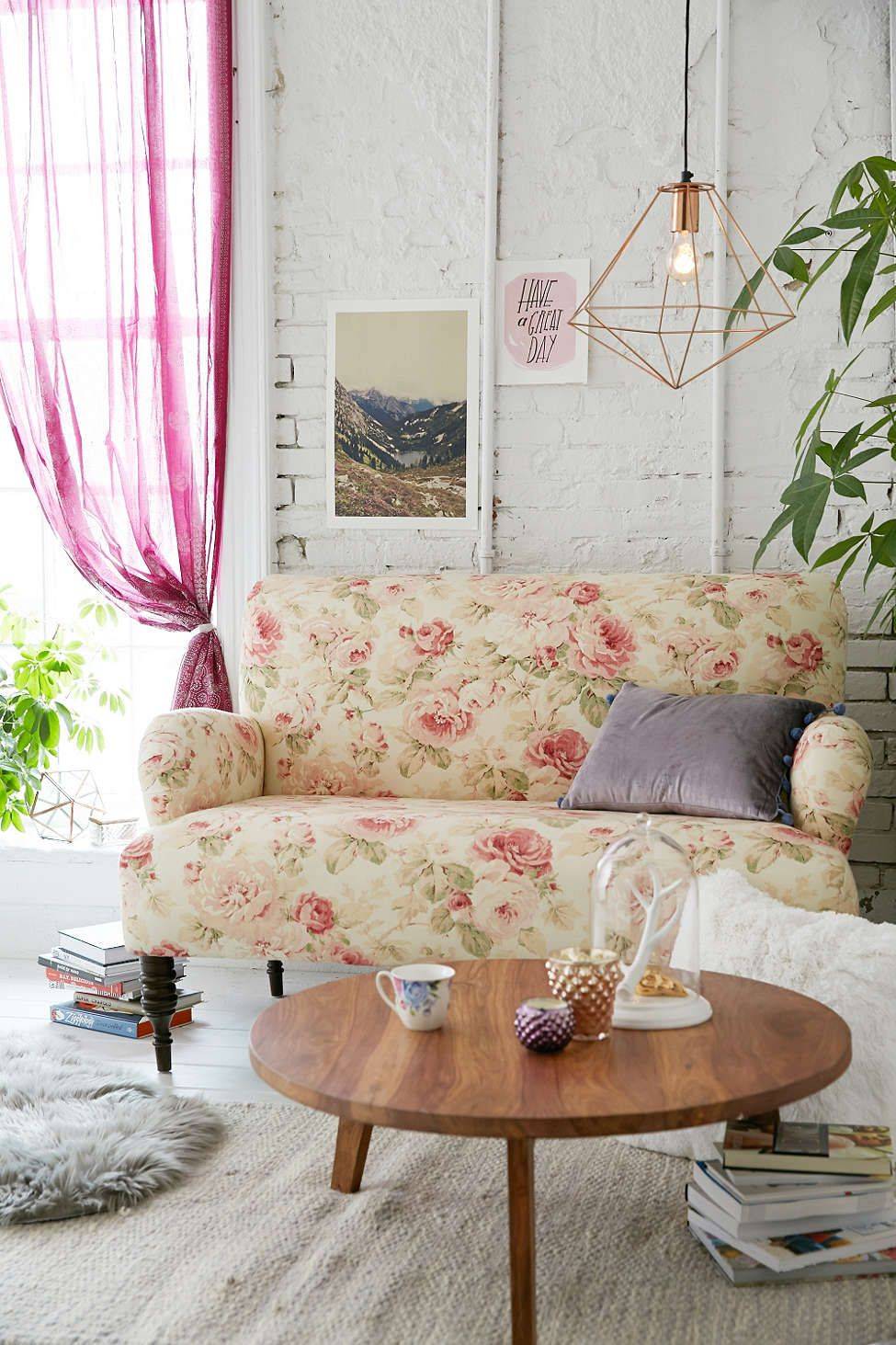 5. Patina Metal Pieces
Patina metal pieces work well to create the rustic charm of country chic spaces. Metals usually have patina when they have been exposed to weather conditions over a long period, so finding such a piece should not be hard. If it turns out to be a difficult find for you, there are ways to speed up the process. Doing this can help even inexpensive pieces add much more character to a room.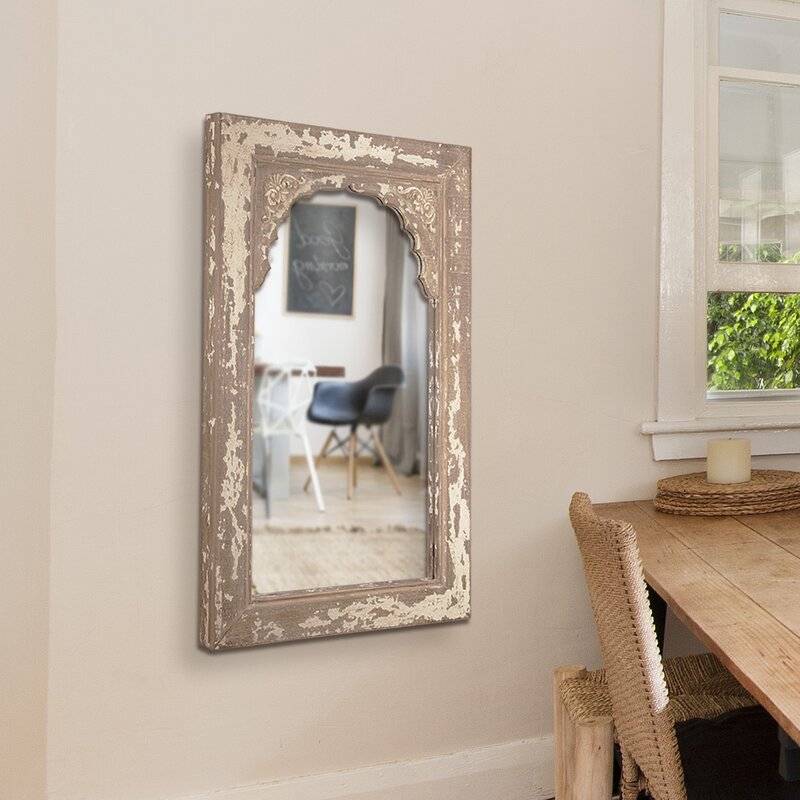 6. Eclectic Dining Area
If you're a lover of mix-and-match styles or you seem to always misplace one item of a pair, you've found your perfect match. In your dining area, all the chairs do not have to be the same and the table does not have to match any of them. It can be a repurposed table or not. Forget about matching dining sets also. There's a balance to making it all fit together but with a little experimentation, you're sure to figure it out. There's no right or wrong, only a personalized country chic style.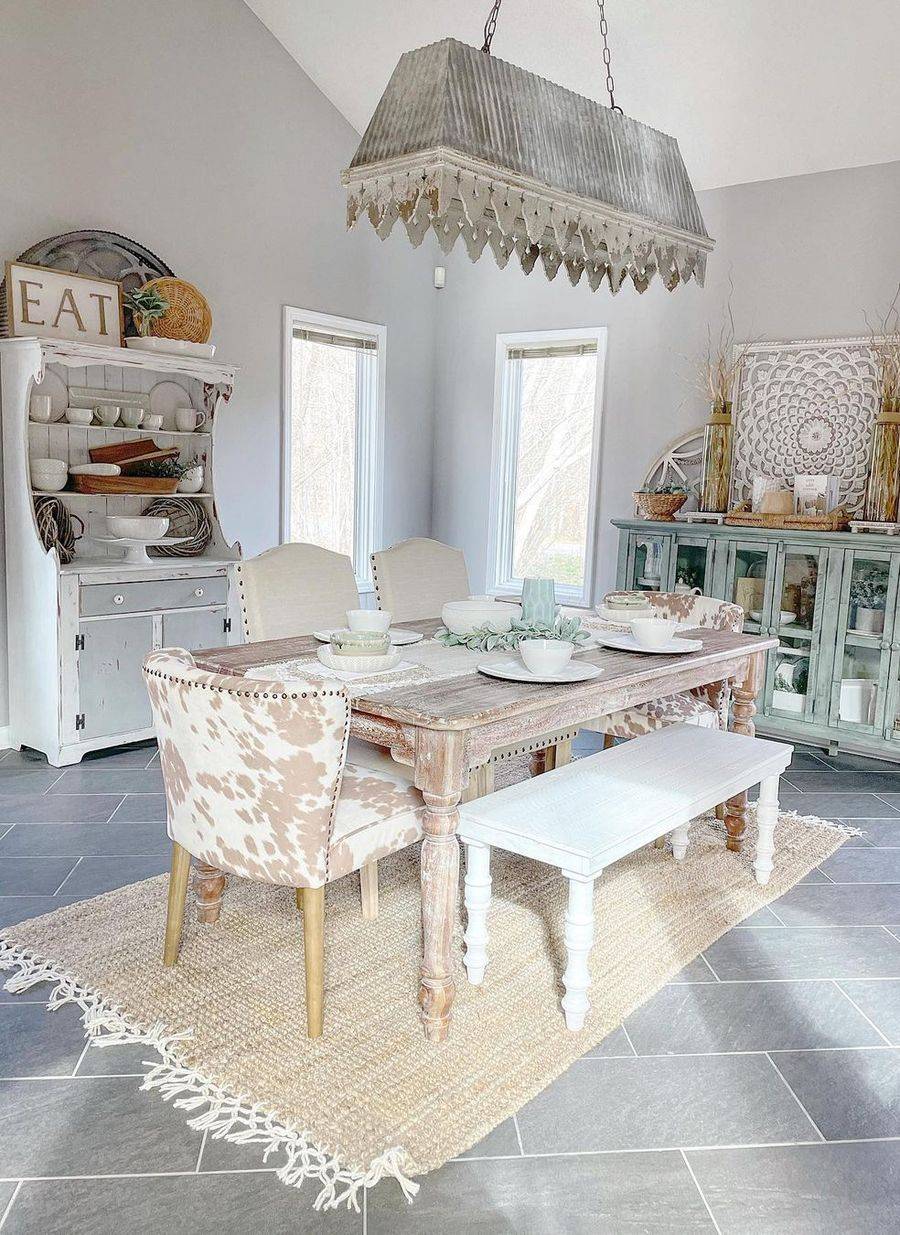 7. Striped Pattern
Stripes can be subtly introduced into your decor and they look good in a well-coordinated arrangement. They do not have to be bold or overwhelming. You can have one or two lines on your furniture or even in your curtain fabric.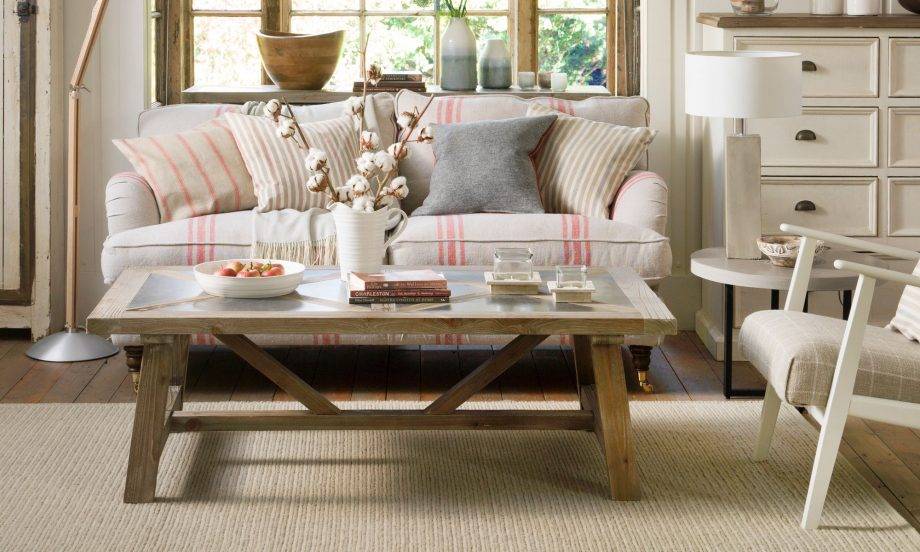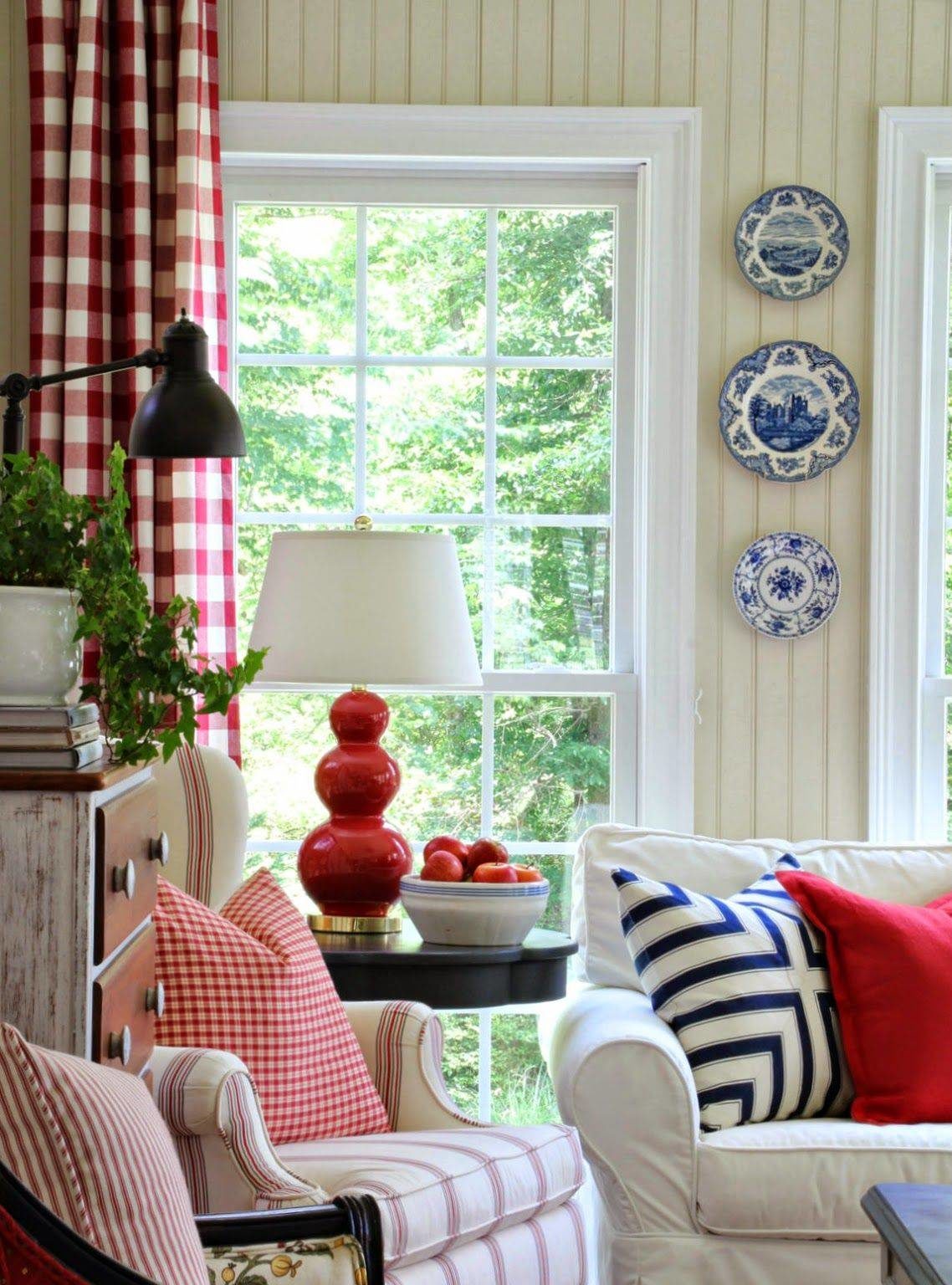 8. Neutral Palette
There is a certain kind of coziness that a neutral palette creates. Using a mix of white, grays, and beige for your walls and other accessories will give you the look you want. You can also introduce pastel colors while retaining the relaxed look. Pastel blues and greens can be used for the flowers in flower vases and your curtains.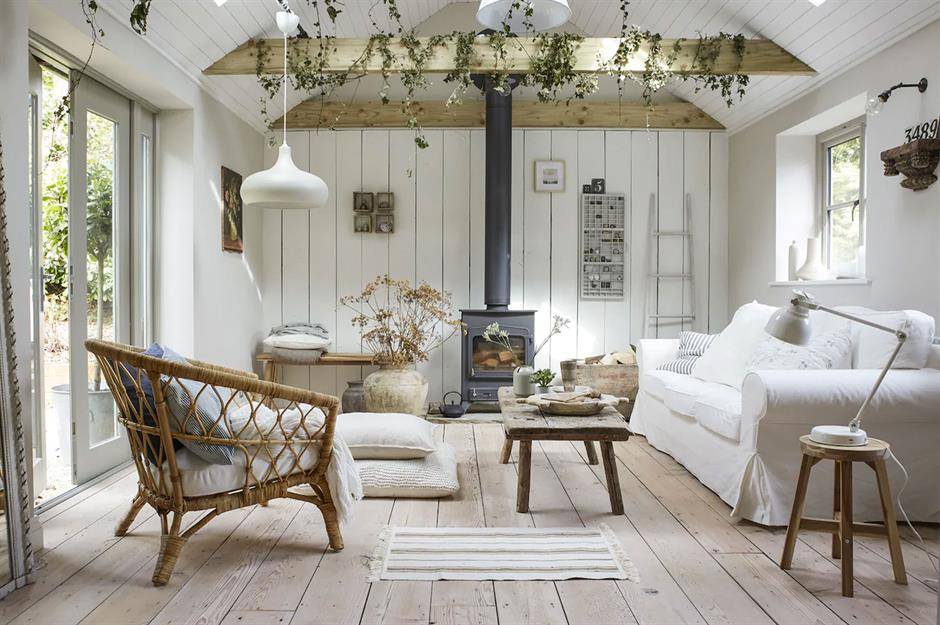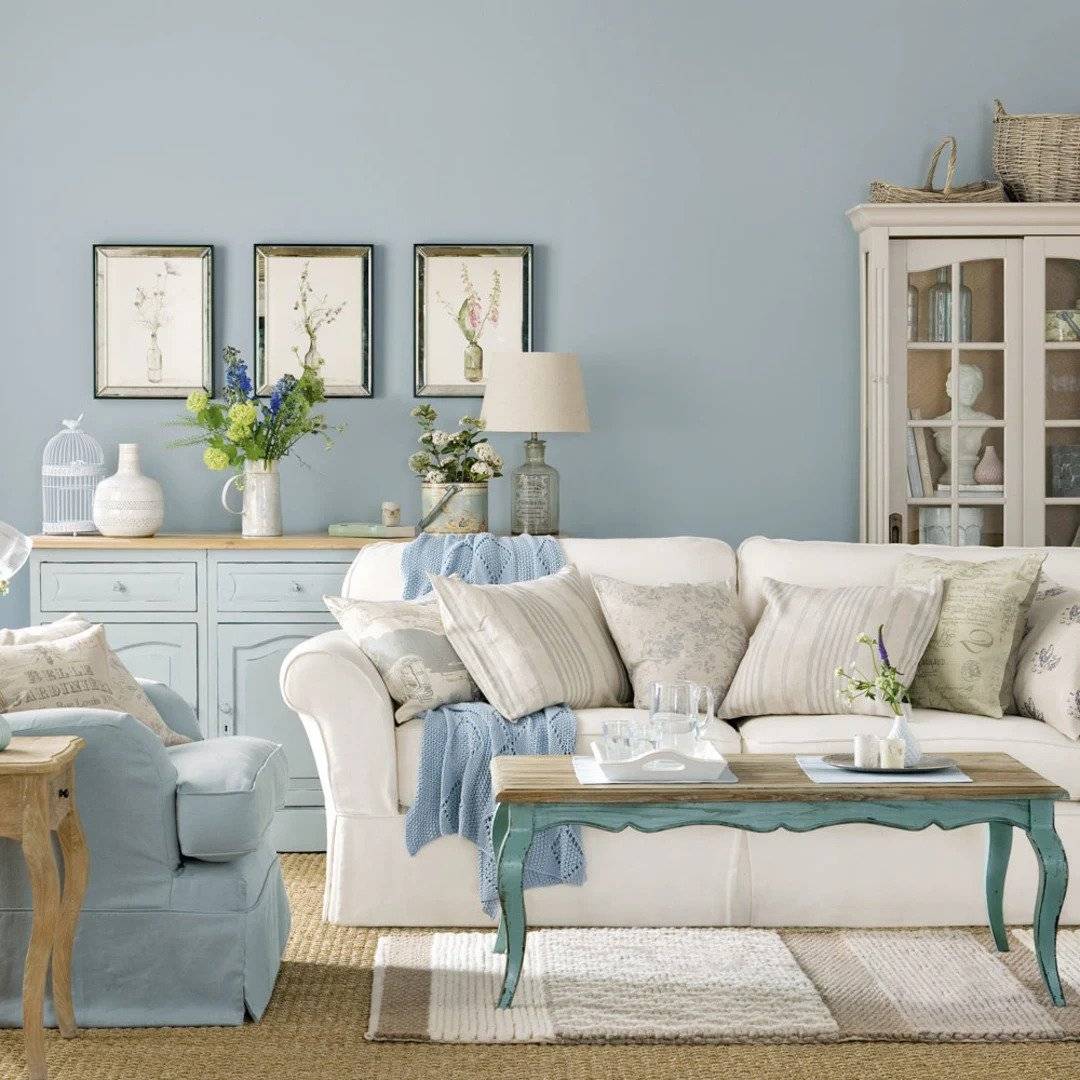 9. Rustic Accessories
Rustic accessories can be whitewashed wooden pieces or fabrics with peculiar textures. A jute rug will look nicely placed at the center of the room. An arrangement of different sizes of wicker baskets should also be considered. A wall hanging with a distressed-looking wooden frame would look quite pretty in front of a cream-colored wall.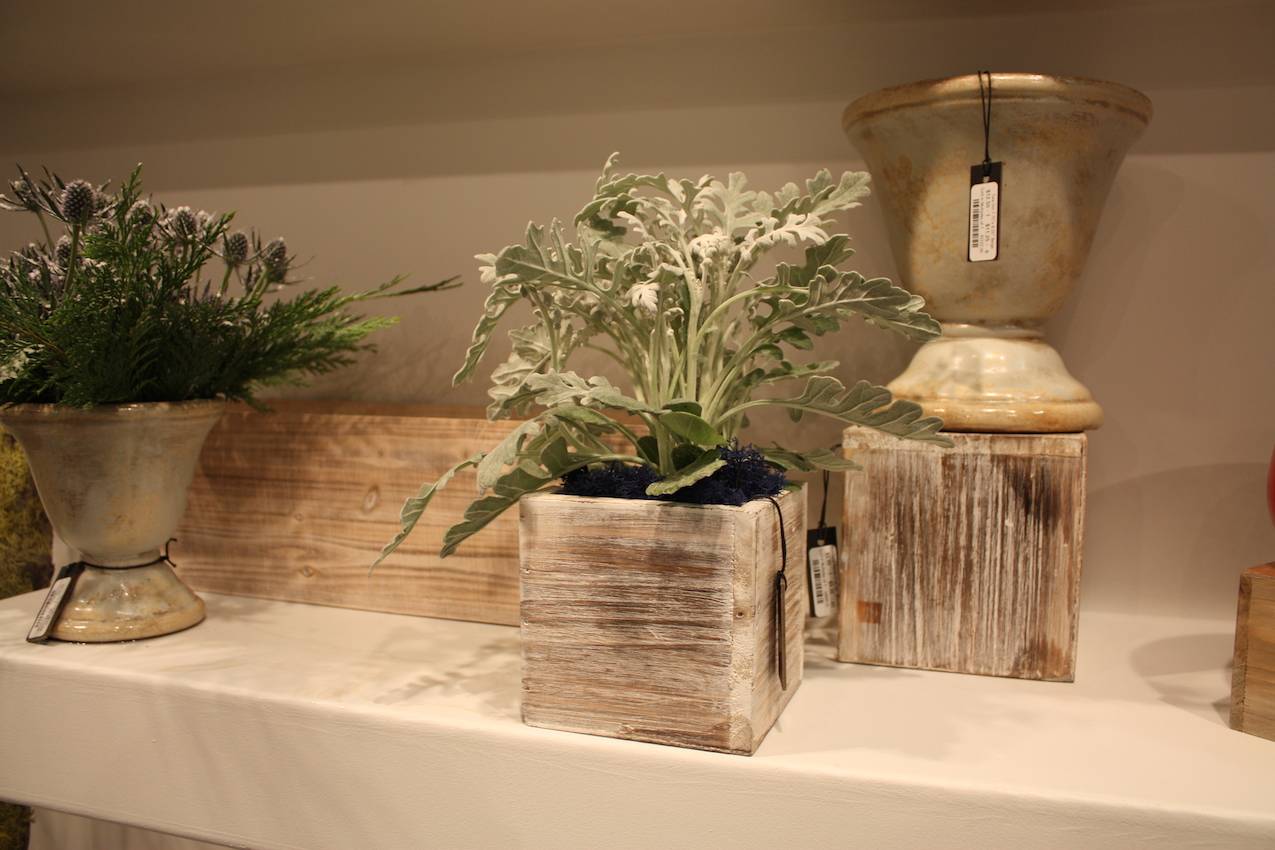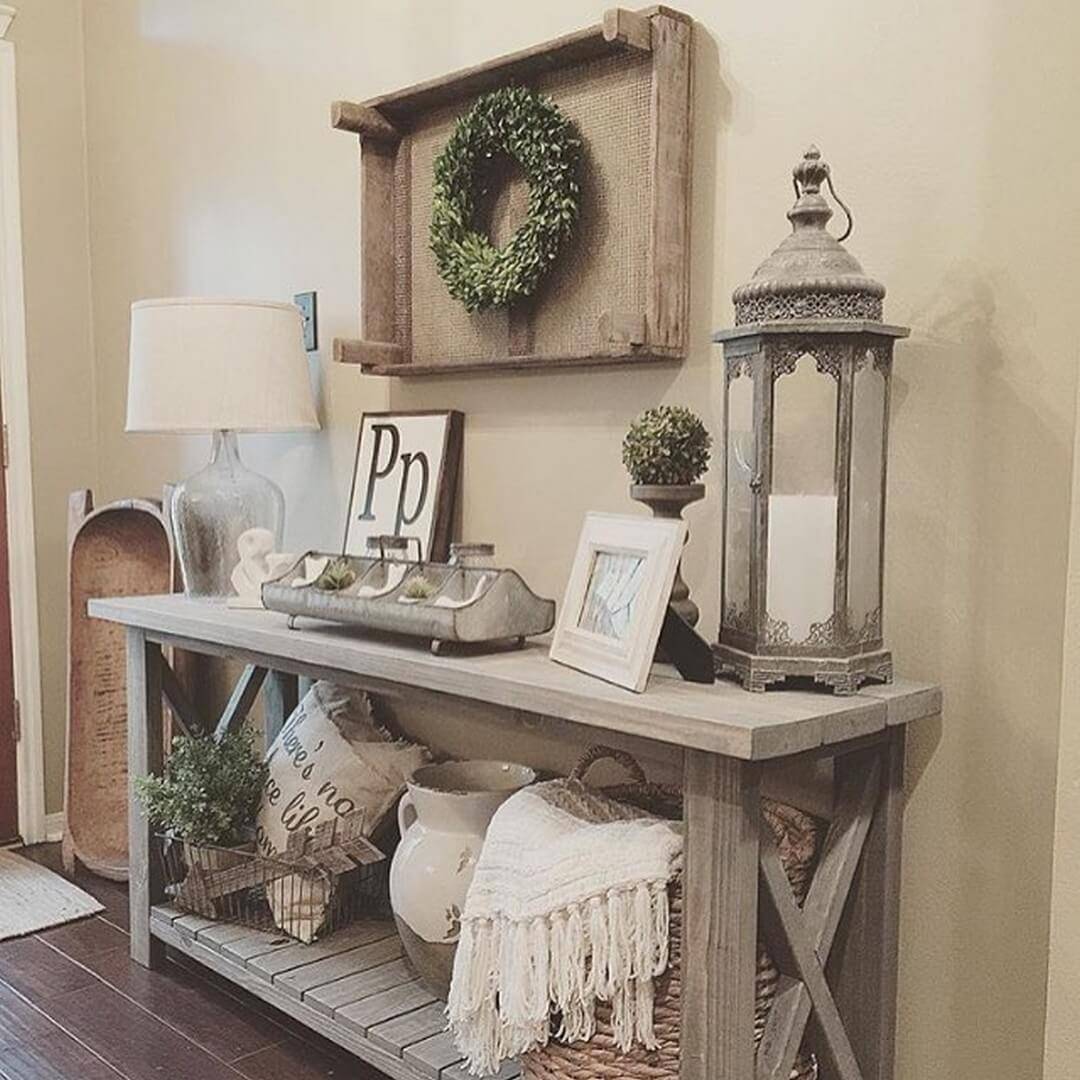 If you love the rustic style but want a bit more elegance, country chic could be the perfect fit for you. It is not an overly expensive décor style and you don't need any level of expertise to pull it off. There are no set rules for how things should be done, only ideas and inspiration from different sources. You're allowed to interpret the style in your way. Have fun finding wonderful antique pieces!