A classic herringbone pattern for décor has always been elegant and stylish. With the many options of adding it to your home — wood, tiles, and wallpaper — you have different ways of including it in your home. They can be professionally installed which saves you the stress and effort of doing it all by yourself. You can also embark on a DIY project especially if you're not planning to cover a large area. Wondering where to start adding your favorite pattern in your home? Here are some ideas for you.
1. Herringbone Tile Bathroom Wall
Getting your bathroom to look all glam and sophisticated is a breeze with a herringbone pattern. Instead of using wood for the design, it is cheaper and more practical to use herringbone tile. This is because a bathroom wall has the tendency to get wet and using wood will make the wall deteriorate. While it is not impossible to use wood, it will require special treatment including sealing the surface frequently. The cost of this can add up quickly and when you include the effort required, you'd likely rather go for an alternative. Herringbone tiles are beautiful and you get the option of several colors.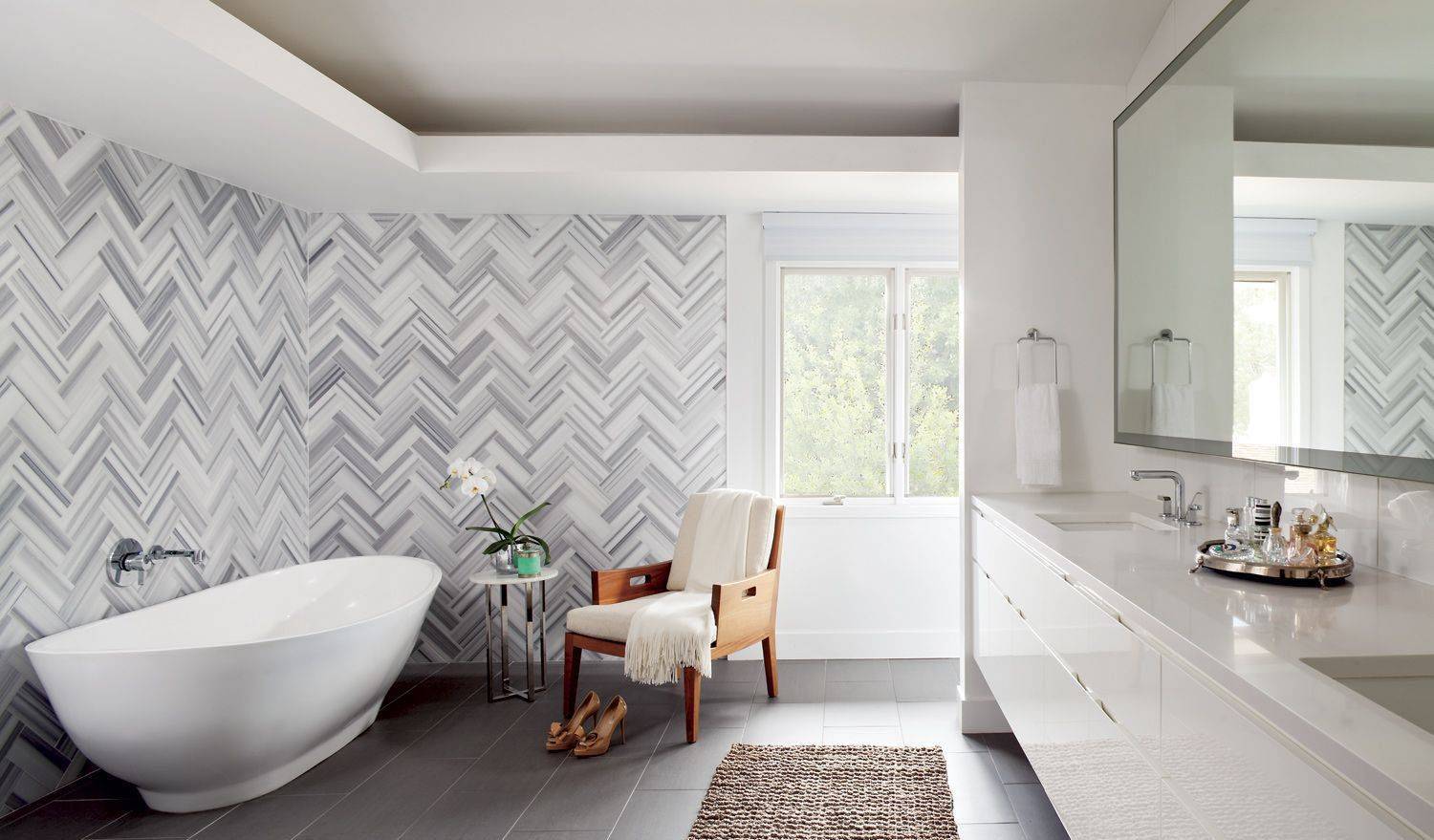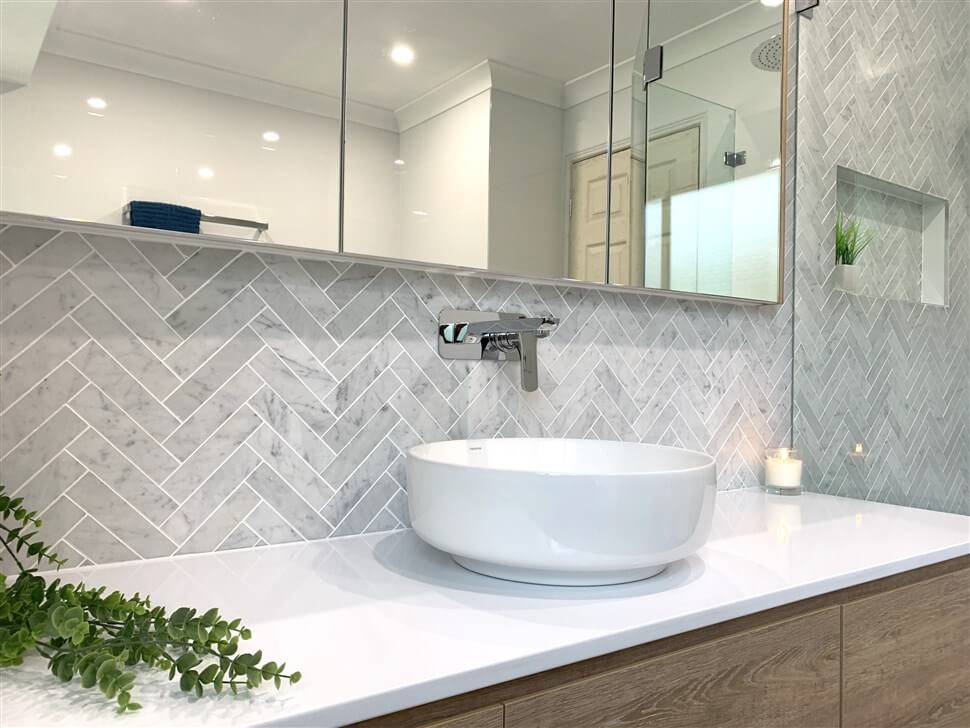 2. Herringbone Backsplash
Backsplashes are like accent walls for your kitchen. Anyone who walks in will have their eyes immediately drawn to it and you want to have something worthy of the attention. Wood is usually not the first choice when it comes to backsplashes but if it is properly sealed and maintained, it can last a long while. Since backsplashes are not gigantic pieces, this is a great DIY project even for a beginner. You can experiment with light and dark hues of the same wood to add a bit more character to it. If you're not up for using wood for your backsplash, you can also make use of herringbone tile.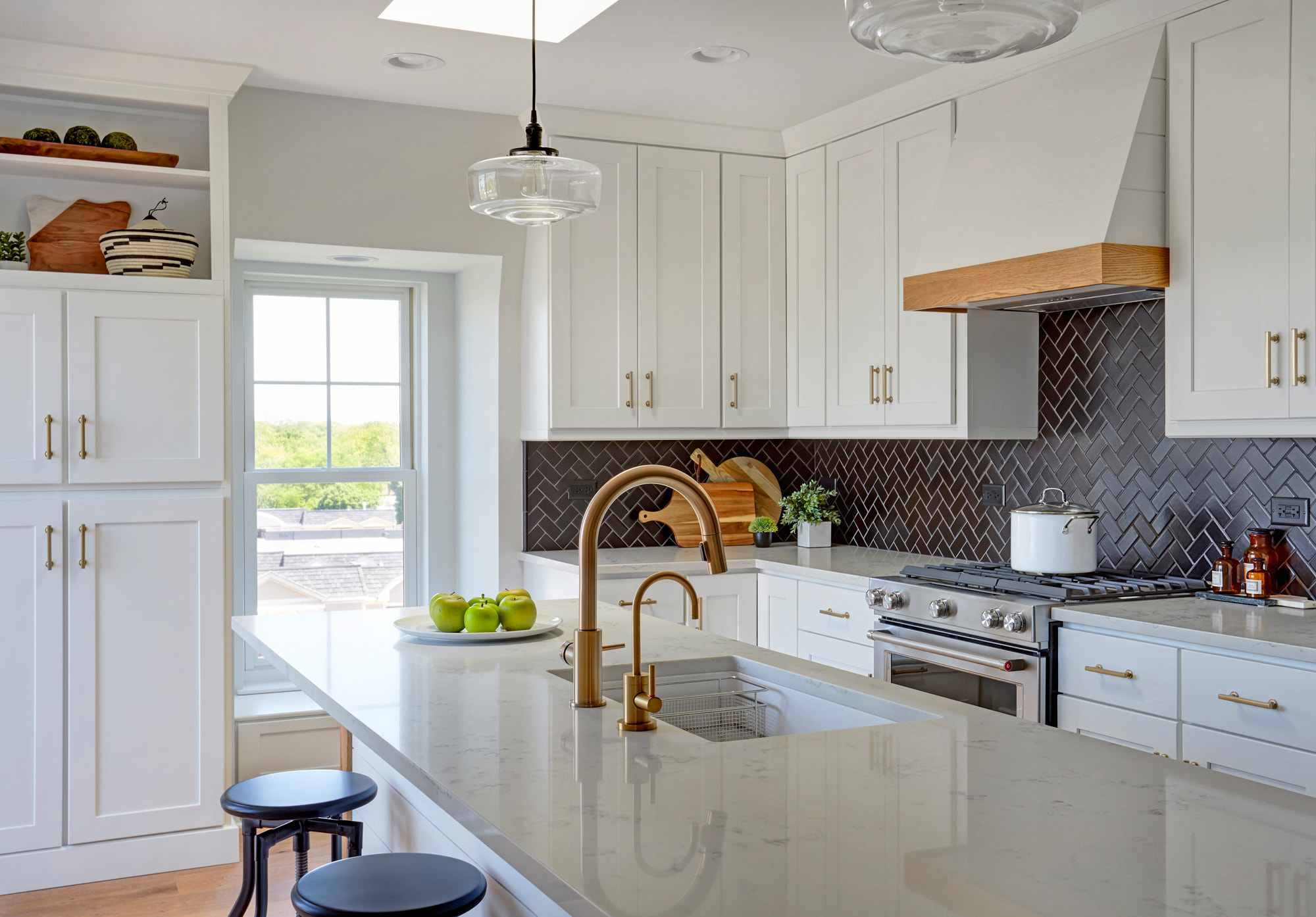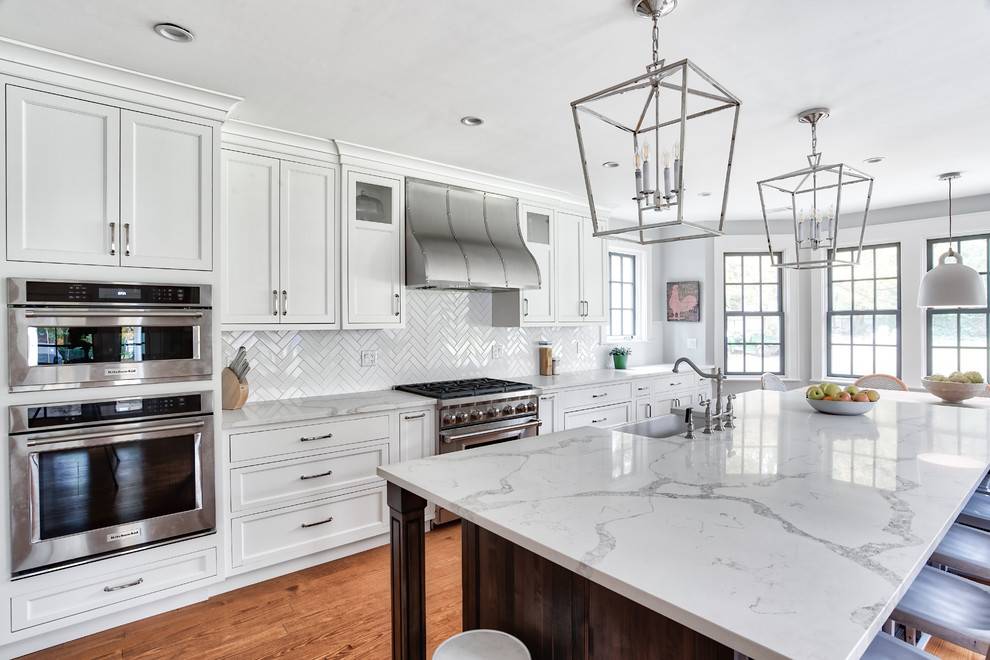 3. Herringbone Wood Floor
Wood flooring provides an air of class and elegance. It is a good choice for a living room. Aside from a herringbone pattern looking sleek, it gets even better depending on the type of wood you use and the way you play with the hues. If your space is small and you're worried that a patterned floor will only make it look cramped, you're wrong. The V pattern of herringbone provides an optical illusion that can make a room look larger. It is also well suited to a modern-style or a vintage-style room.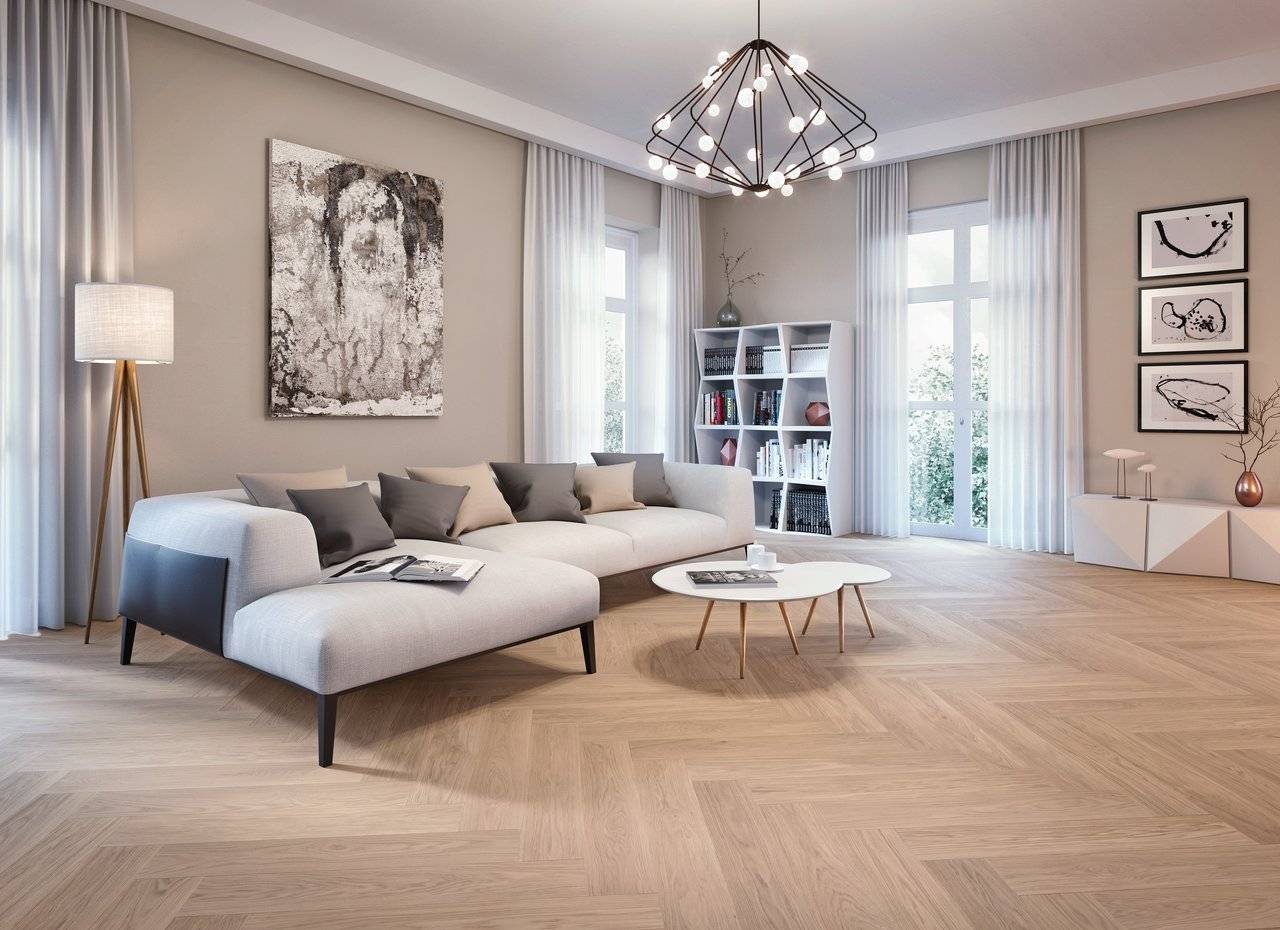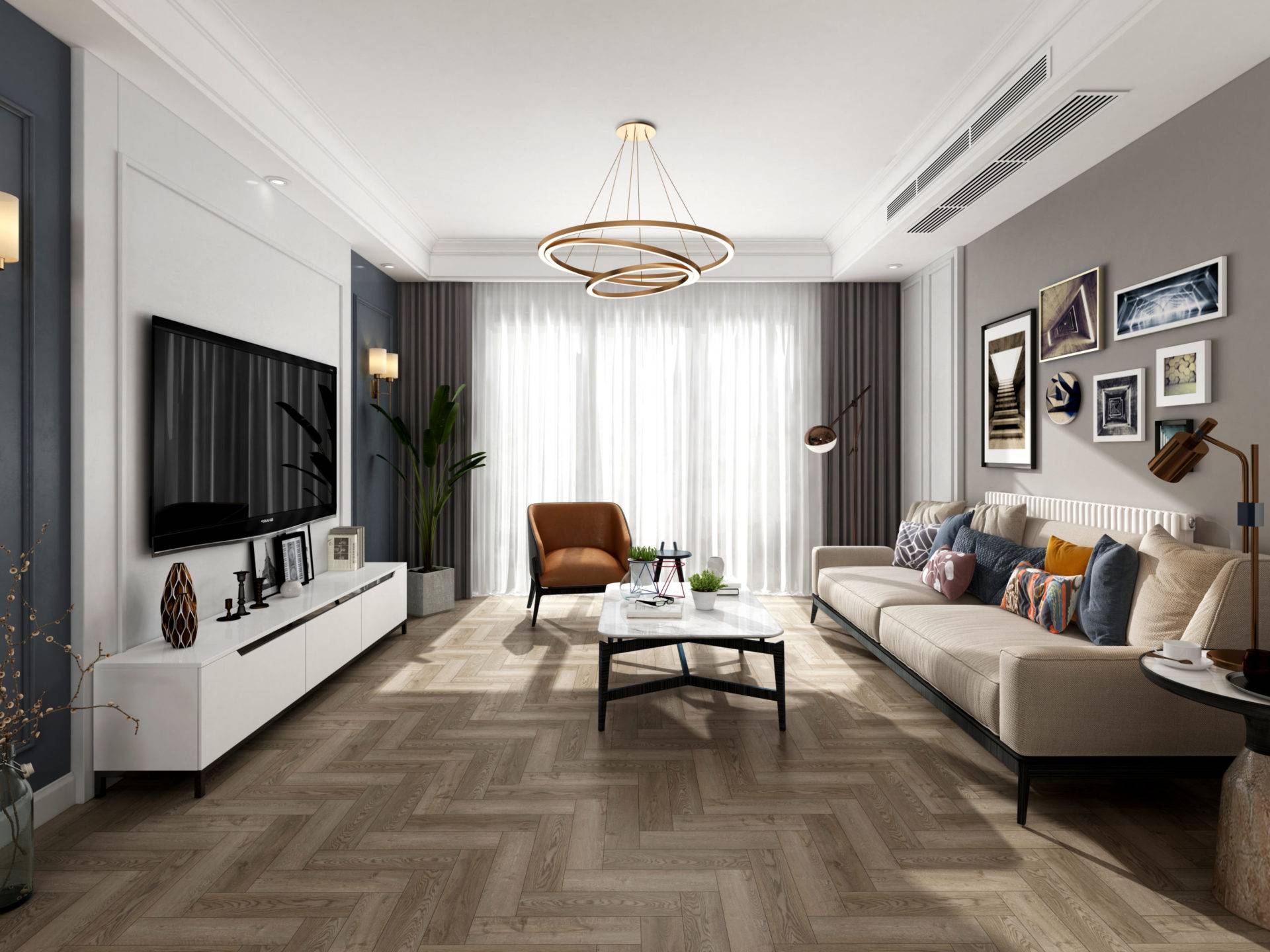 4. Herringbone Brick Floor
In the décor world, it's not news that brick will never go out of style. It has a class of its own and turns every space it is used into a rustic one. The warm color makes for an excellent cozy space. You can use a herringbone brick floor for your outdoor pathway or patio as well.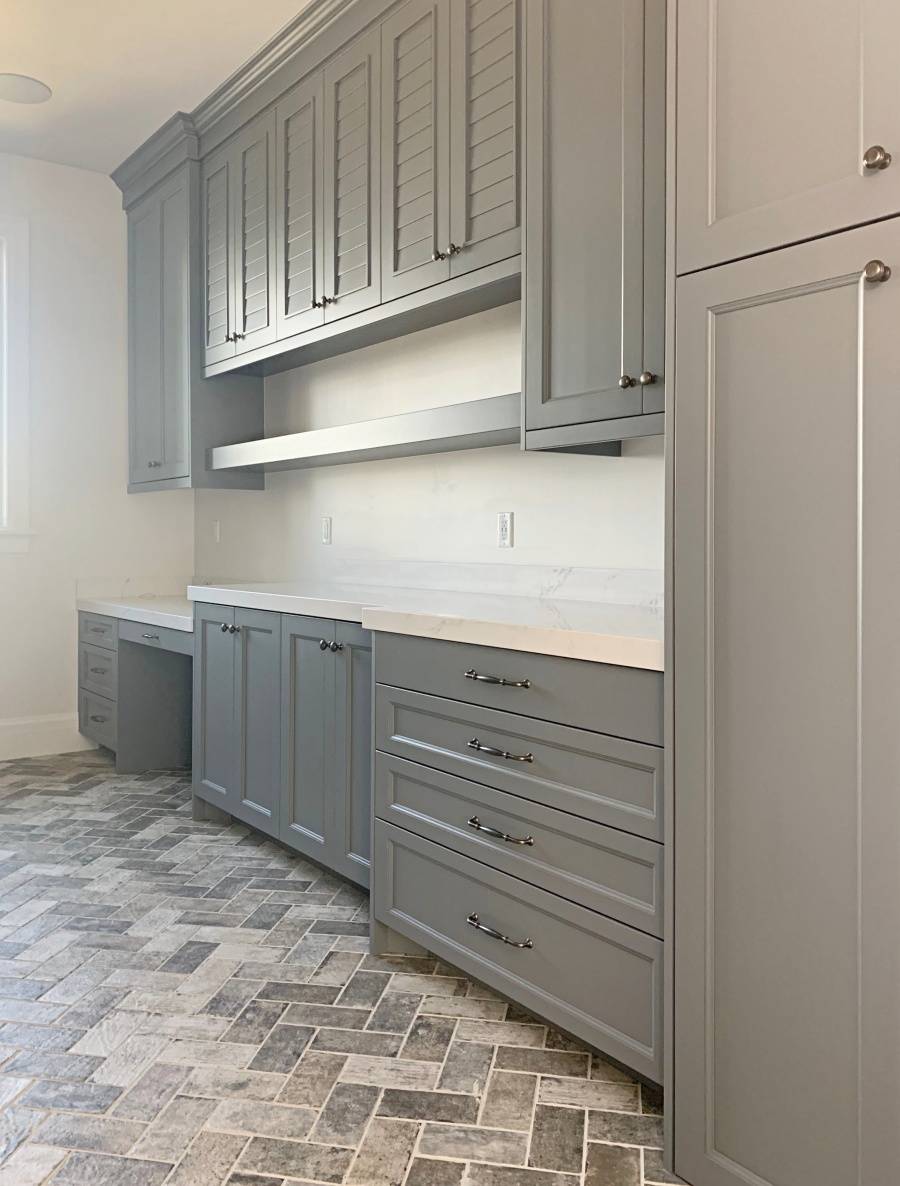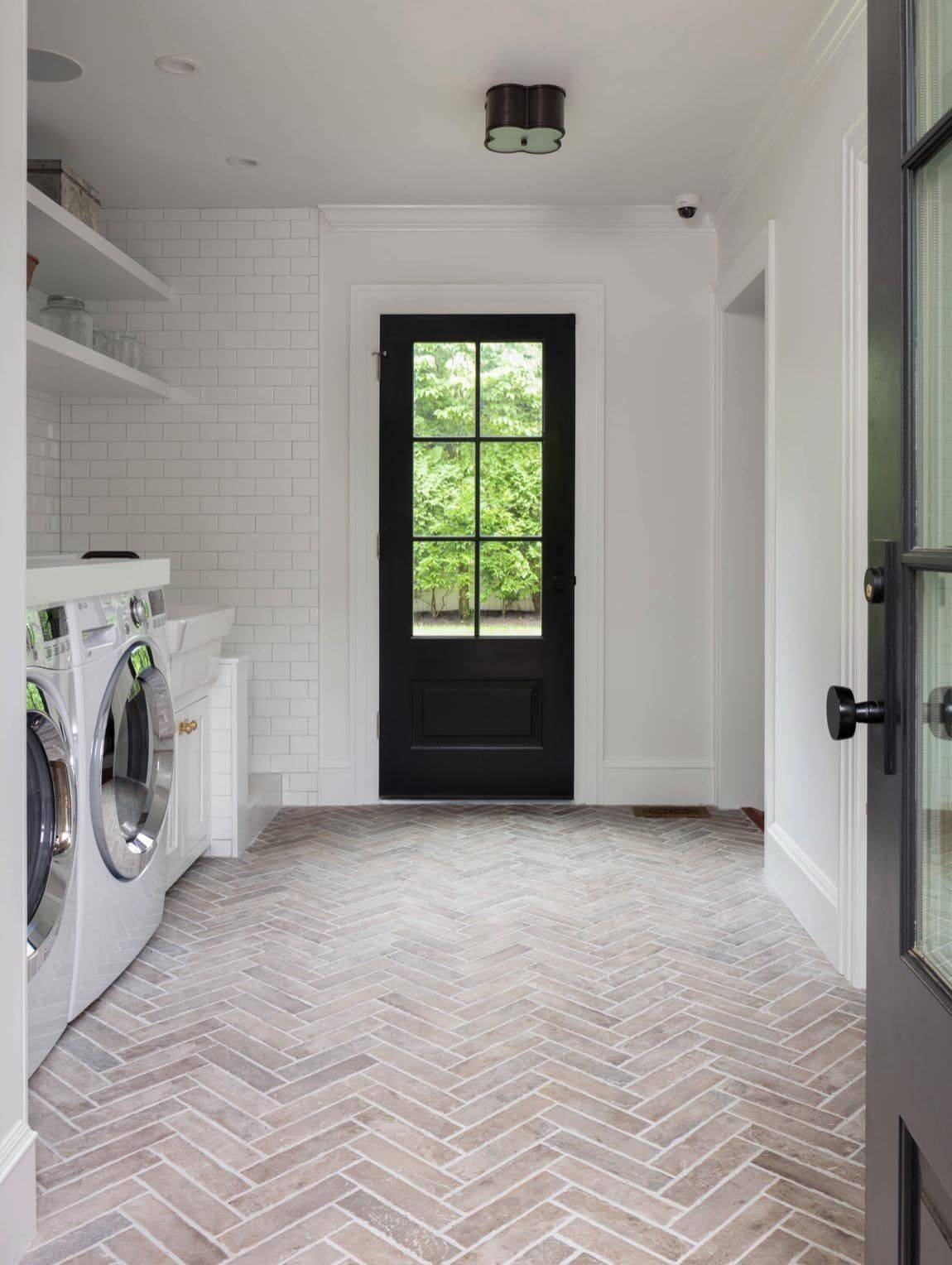 5. Herringbone Kitchen Floor
Your kitchen deserves a good makeover and a new floor is a good way to start. The beauty of a herringbone-patterned floor is that you can choose a pattern that is unique to your taste and to your home. There are so many variations available out there. Your new floor will add character to the kitchen and can be the start of creating a Nordic-style space, especially when you use wood with light hues.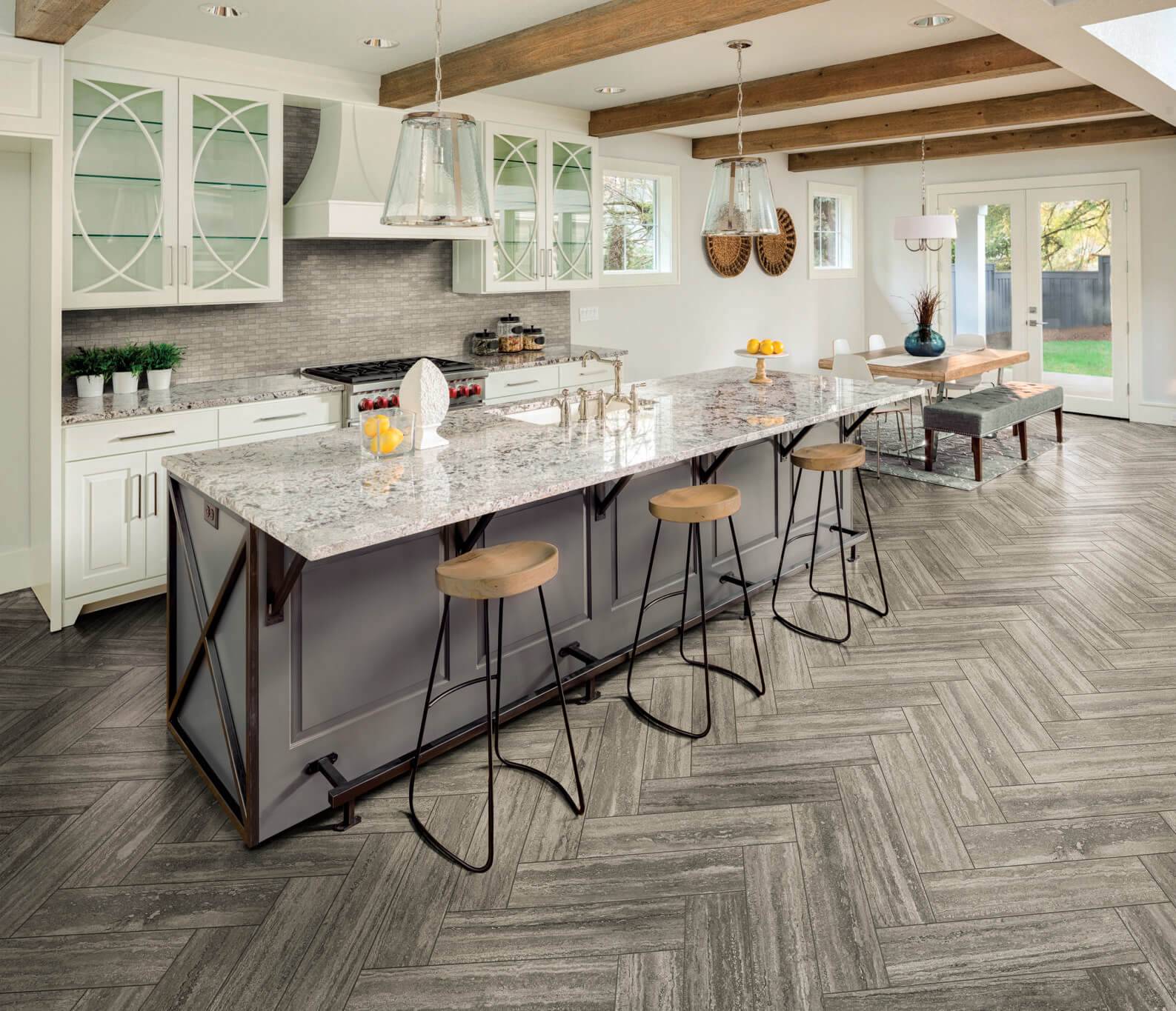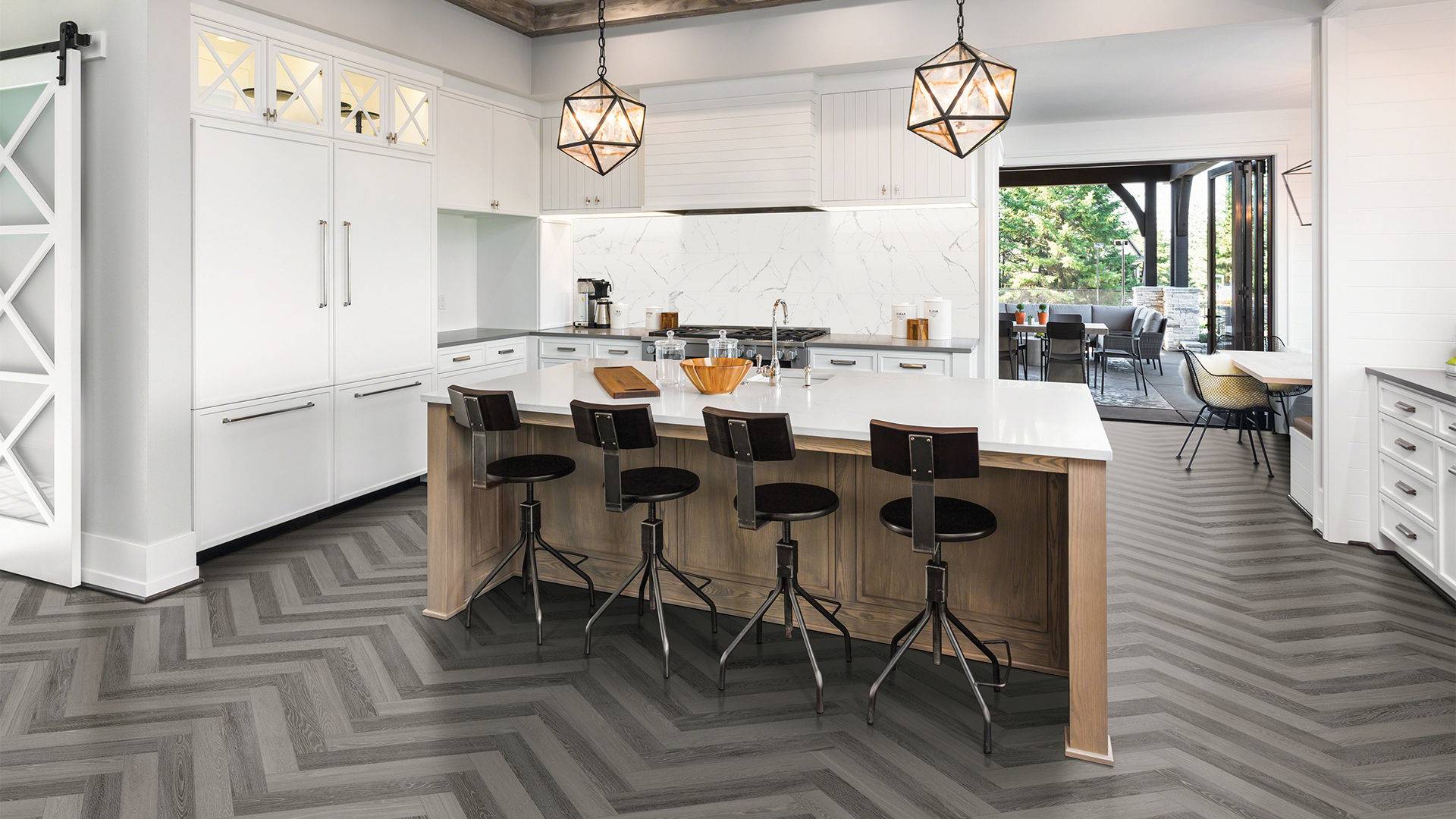 6. Herringbone Table Top
Ever seen a herringbone-patterned tabletop? Well, talk about gorgeous! It is a must-see, especially for minimalist spaces. It is an eye-catching accent piece and it won't be difficult to add complementary accessories to such a space. This is not a DIY project for beginners as there are detailed calculations and a bit more technical construction involved. It would be better to purchase the piece and know it was money well spent.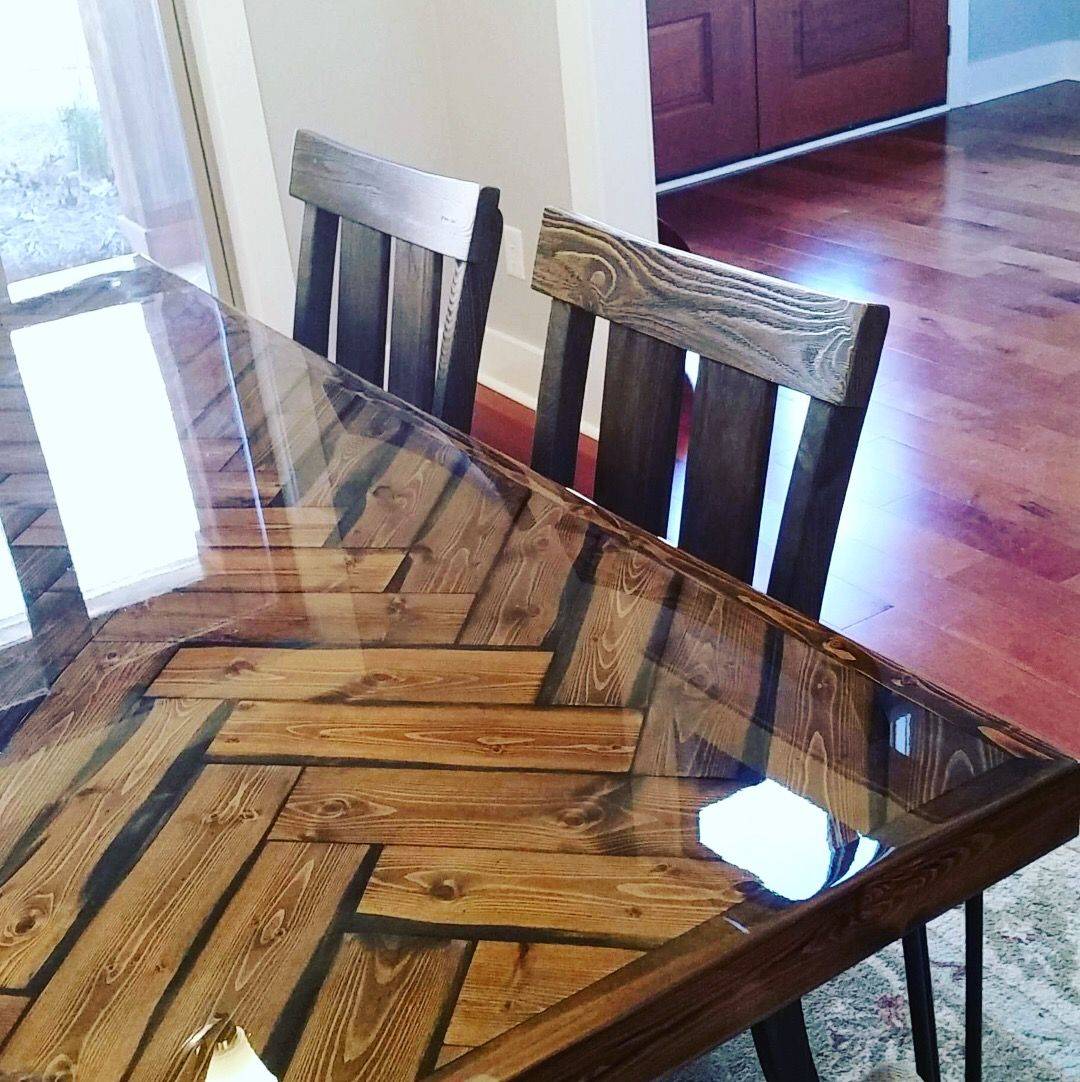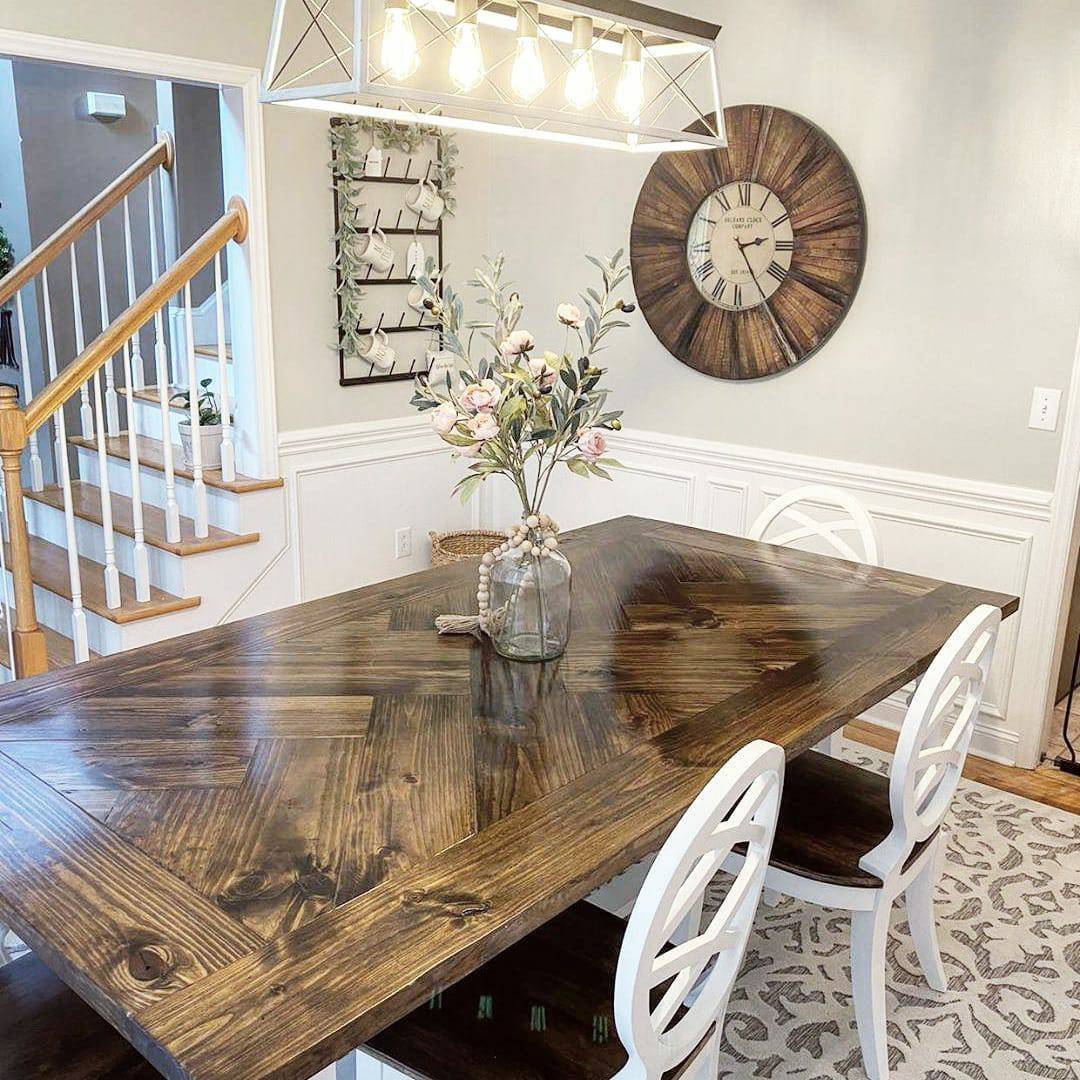 7. Herringbone Accent Wall
If you've always loved a rustic style of décor, you'll love having a herringbone accent wall. There is order in the pattern but also the natural ruggedness of the wood. In addition to selecting whichever type of wood you like best, you can also play with a mix of dimensions and hues. The accent wall will have a different pattern from the other walls in the room, and you can also paint it with a bright color if you want.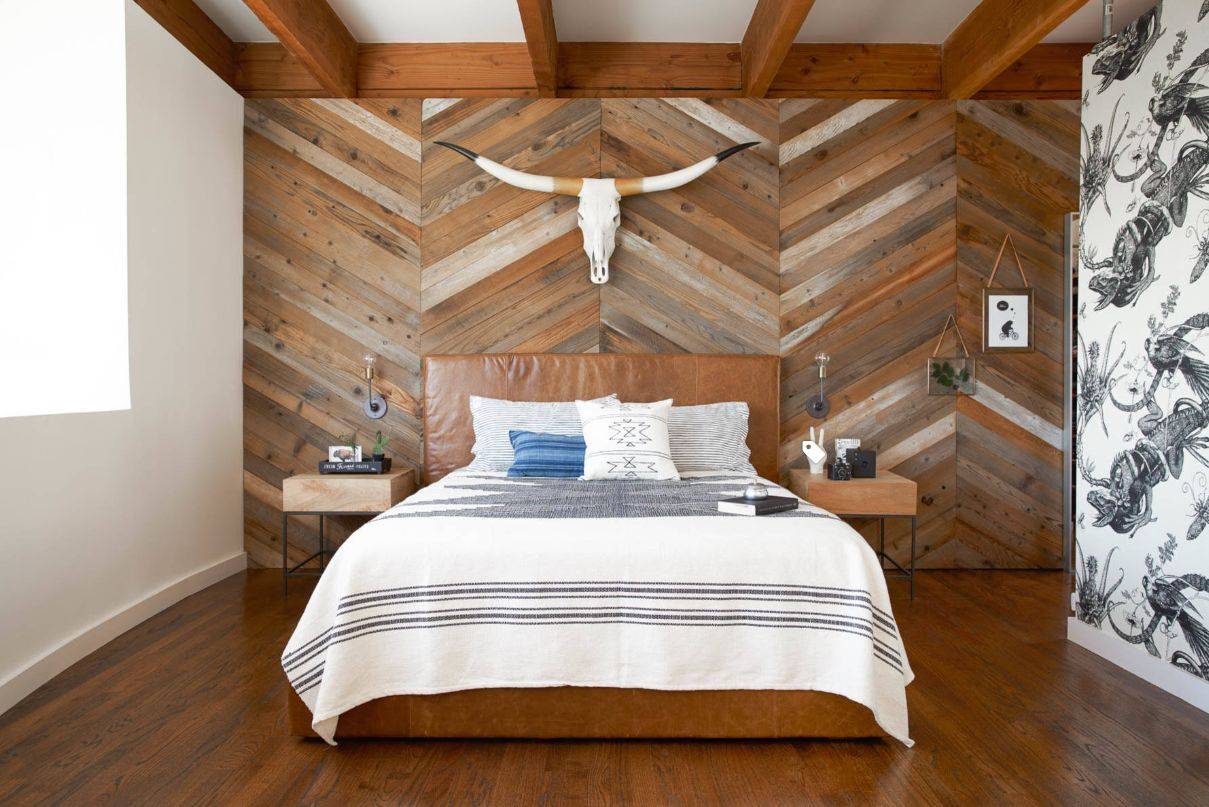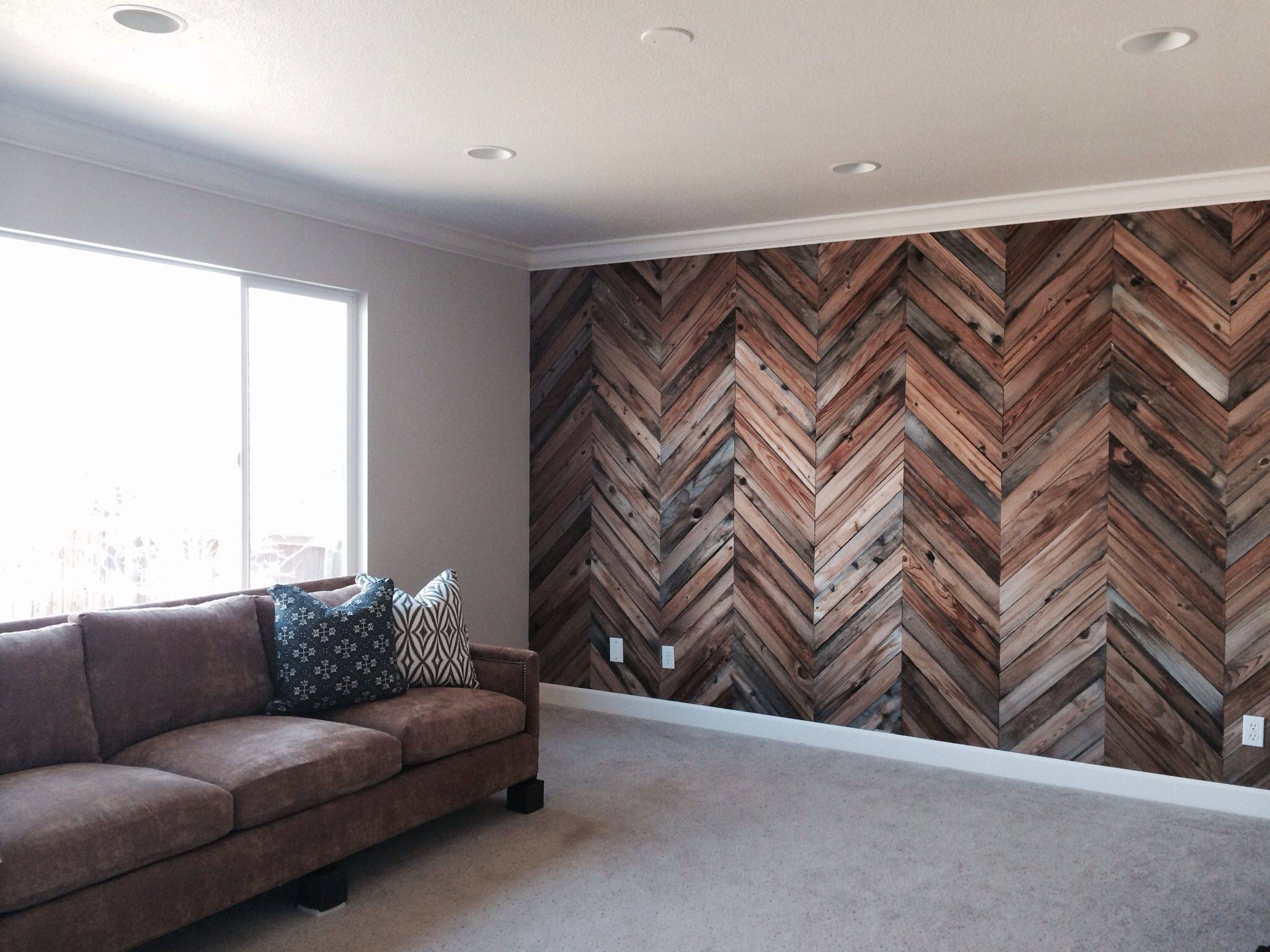 8. Herringbone Fireplace Surround
A fireplace will always draw attention to itself, so it's best to make it look as stylish as possible. The look of wood around your fireplace makes the setting feel a lot warmer and cozier. When the wood is arranged in a herringbone pattern, it looks sophisticated. Keep in mind that you're not restricted to a particular color choice. Feel free to experiment while remembering that your color choice should match the scheme going on in the rest of your living space.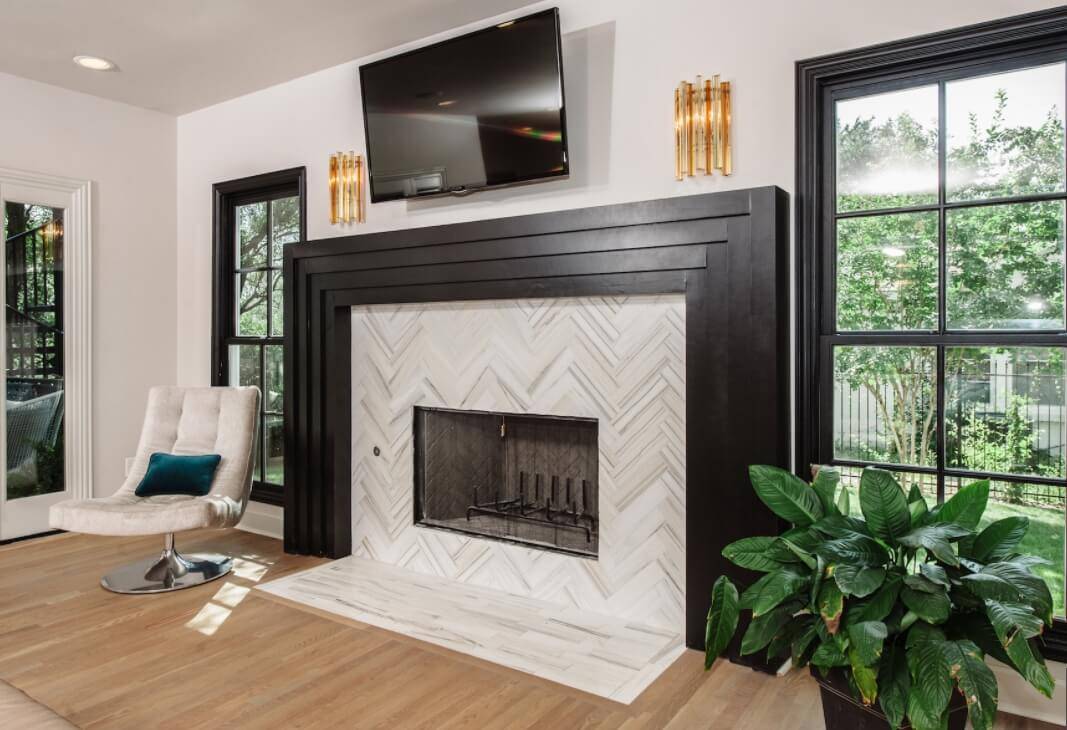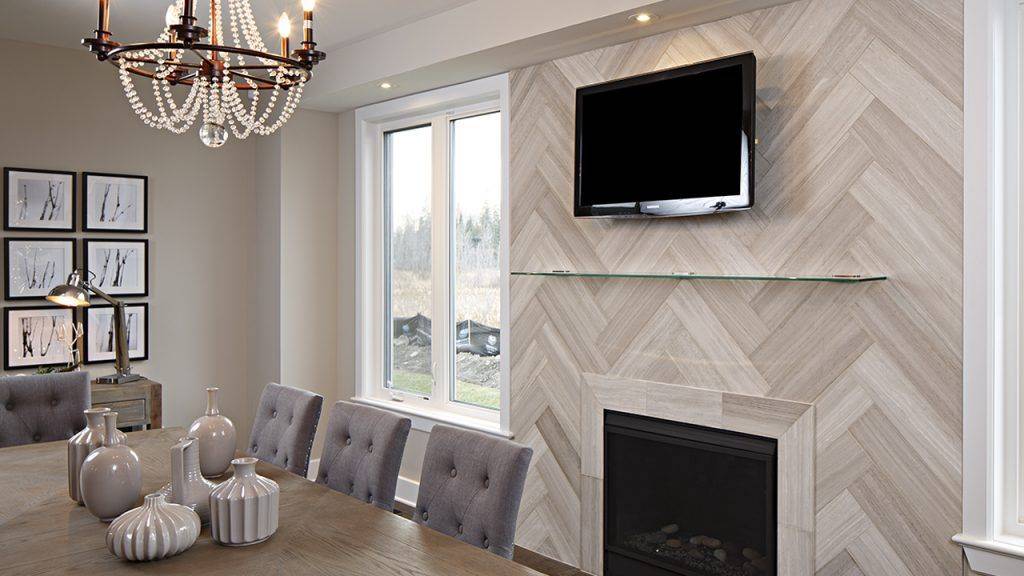 9. Herringbone Shower Wall
It's common to see the shower area separated in a bathroom. This can be done by including a shower curtain or glass pane, or by giving the chosen area a special accent wall. This accent wall can be covered in herringbone tiles for a sleek and dramatic look. Tiles are definitely preferred to wood in this case because of exposure to water. There are many pattern samples to select from when going with a herringbone tile in the shower.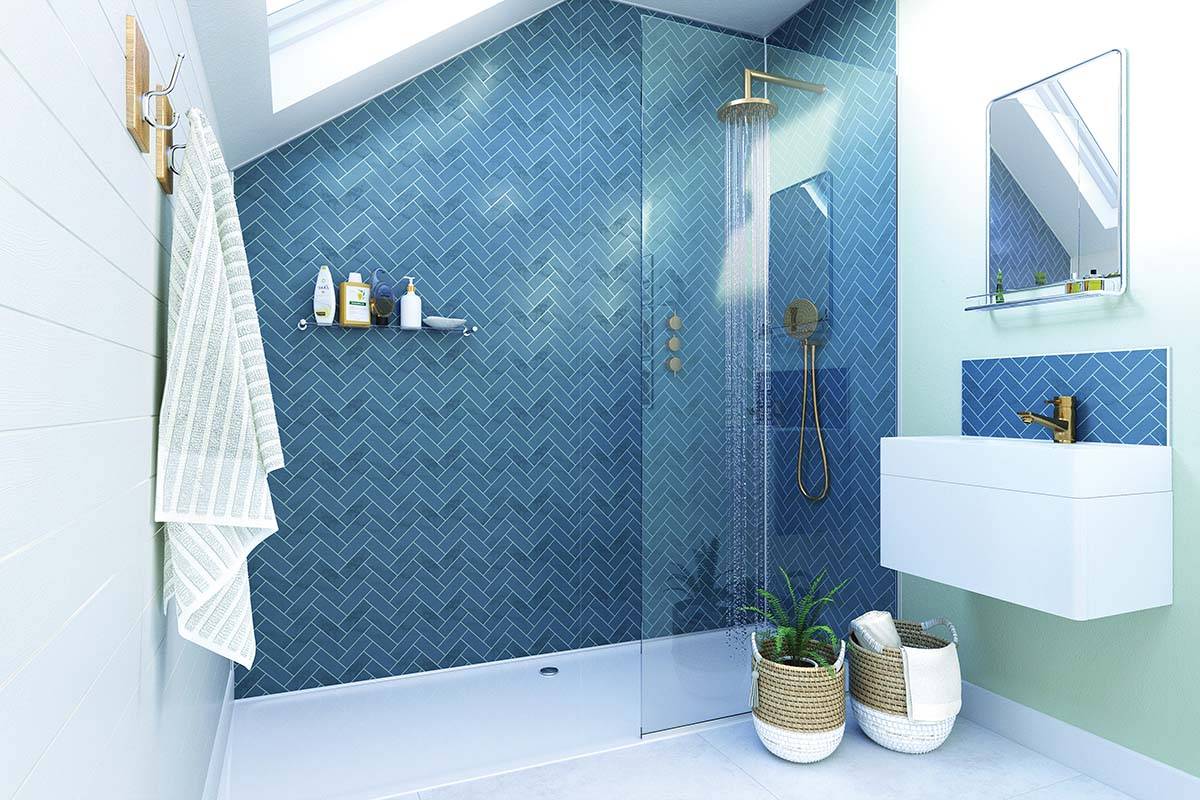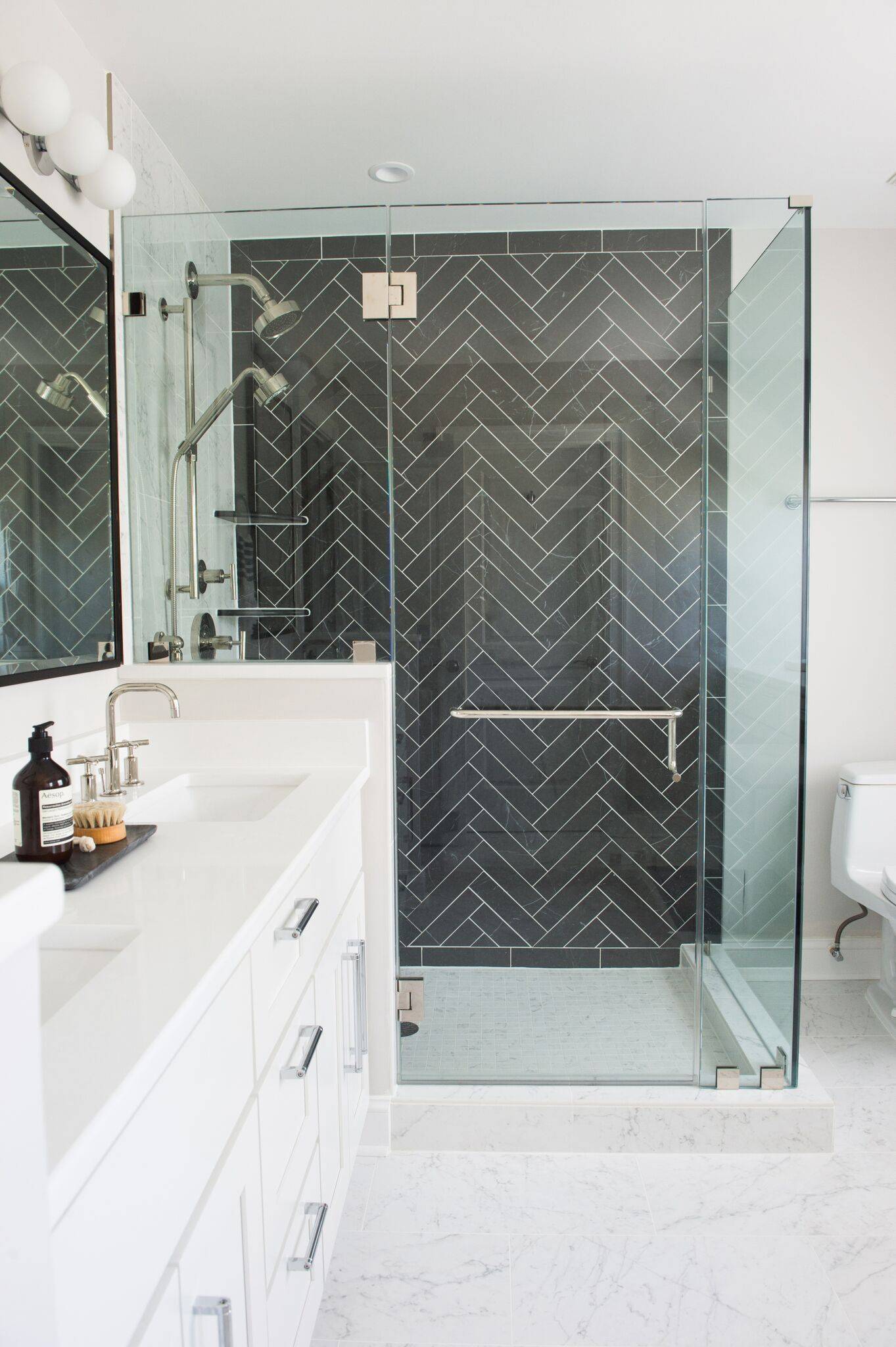 The herringbone pattern will quickly become your favorite if it isn't already. What's there not to love? If you're a DIY guru, this would be an interesting project for you. It requires a degree of meticulousness in measuring and cutting but it's something you can do with the right tools and skills. There are several types of materials available so be sure to pick one that will last a while because this pattern is not going out of style any time soon.