The arrival of each season gives us an opportunity to look at our home in a new light, with ever-changing accents and accessories giving every room a quick makeover. While it is simply impossible to completely alter the style of rooms every few months, you can still draw inspiration from the hot seasonal trends to give your home a stylish and fresh aura. Today, we take a look at the hottest bathroom trends that are making a big splash this summer, and even though some offer a distinct change in style, others promise to keep your bathroom hip and elegant even beyond the summer of 2016.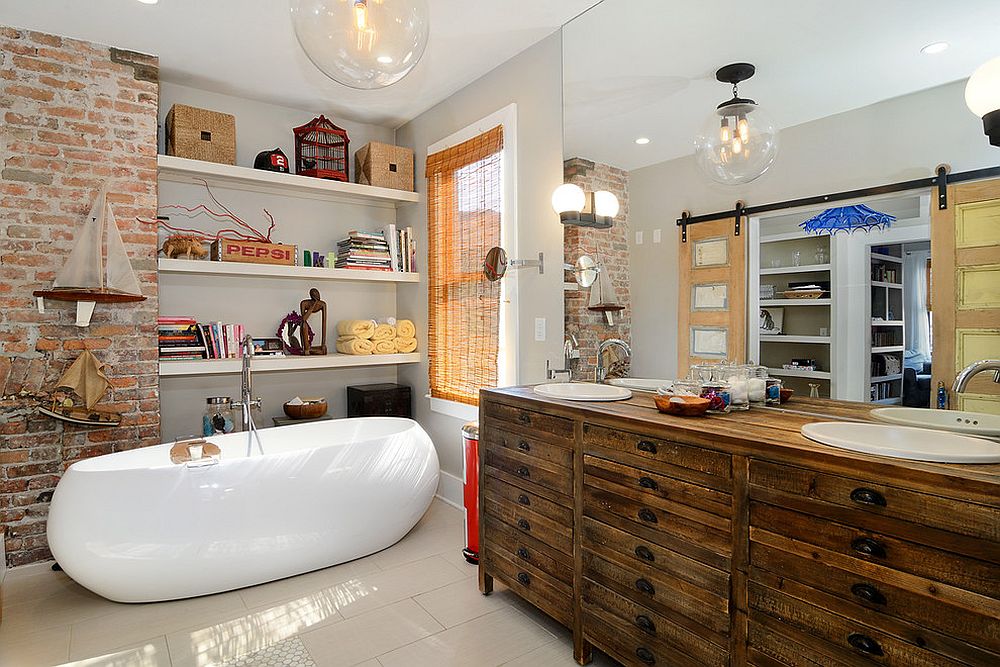 Modern bathrooms are increasingly becoming more open, luxurious and versatile spaces that go way beyond the bare minimum and drape you in opulence. Whether you are looking to renovate your bathroom completely or just give it a slight tweak, take a look at this summer's top hits before you make a decision!
Upgrade to Bathroom Living
Taking the living room into the bathroom might sound a bit crazy at first, but this definitely is the way forward for those planning for a brand new bathroom. The idea of 'bathroom living' is gaining momentum across the world, with designers and homeowners gravitating towards this innovative and luxurious concept. It is a trend that has also been personified in the many bathroom designs that we recently witnessed at Salone del Mobile 2016. Allowing you to add everything from bookshelves and comfy couches to a fireplace and TV to the bathroom, this fabulous upgrade will turn your existing bathroom into a soothing private sanctuary.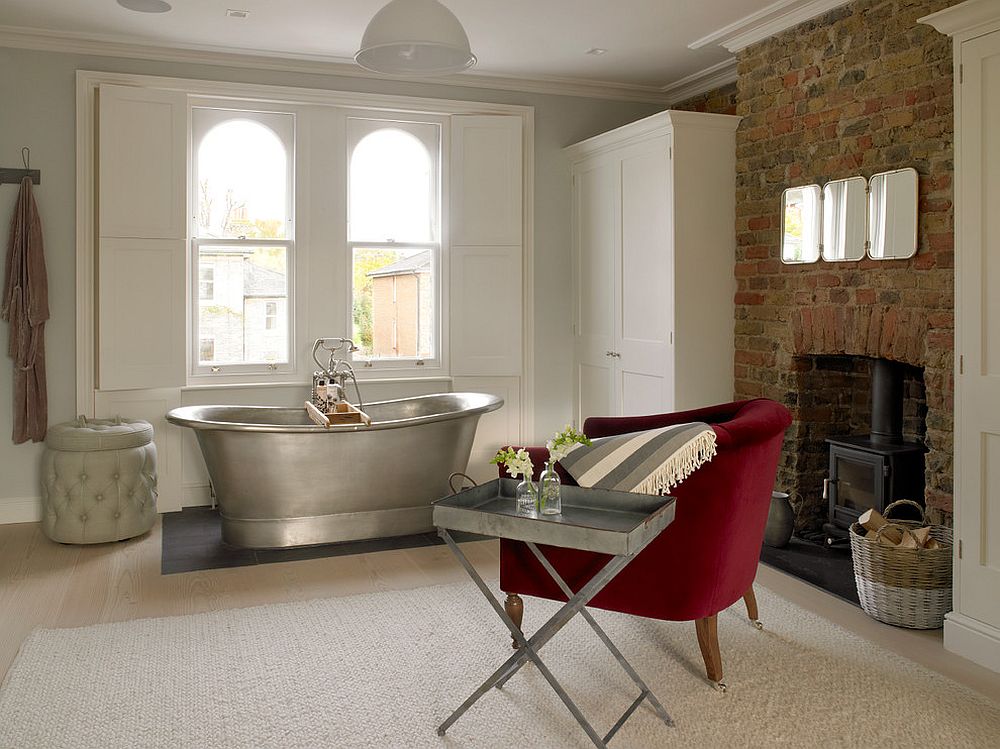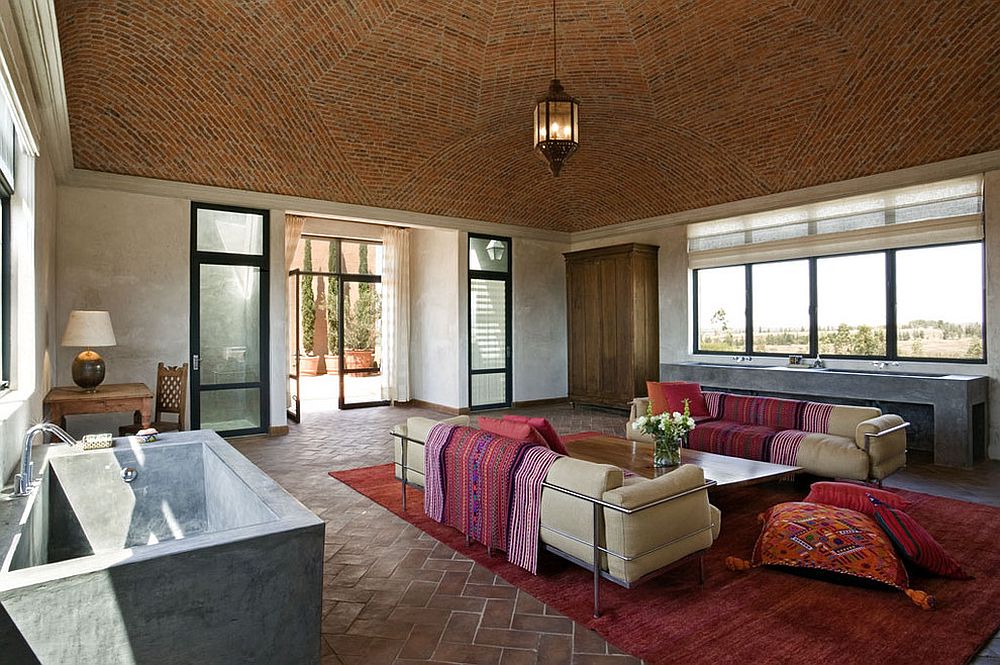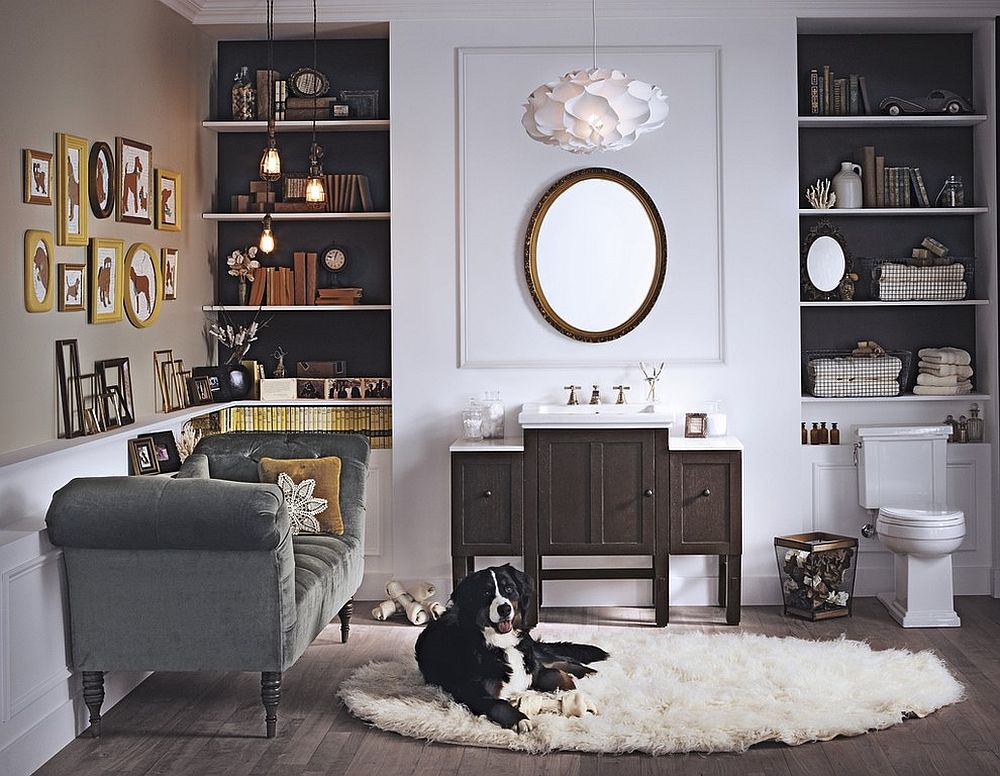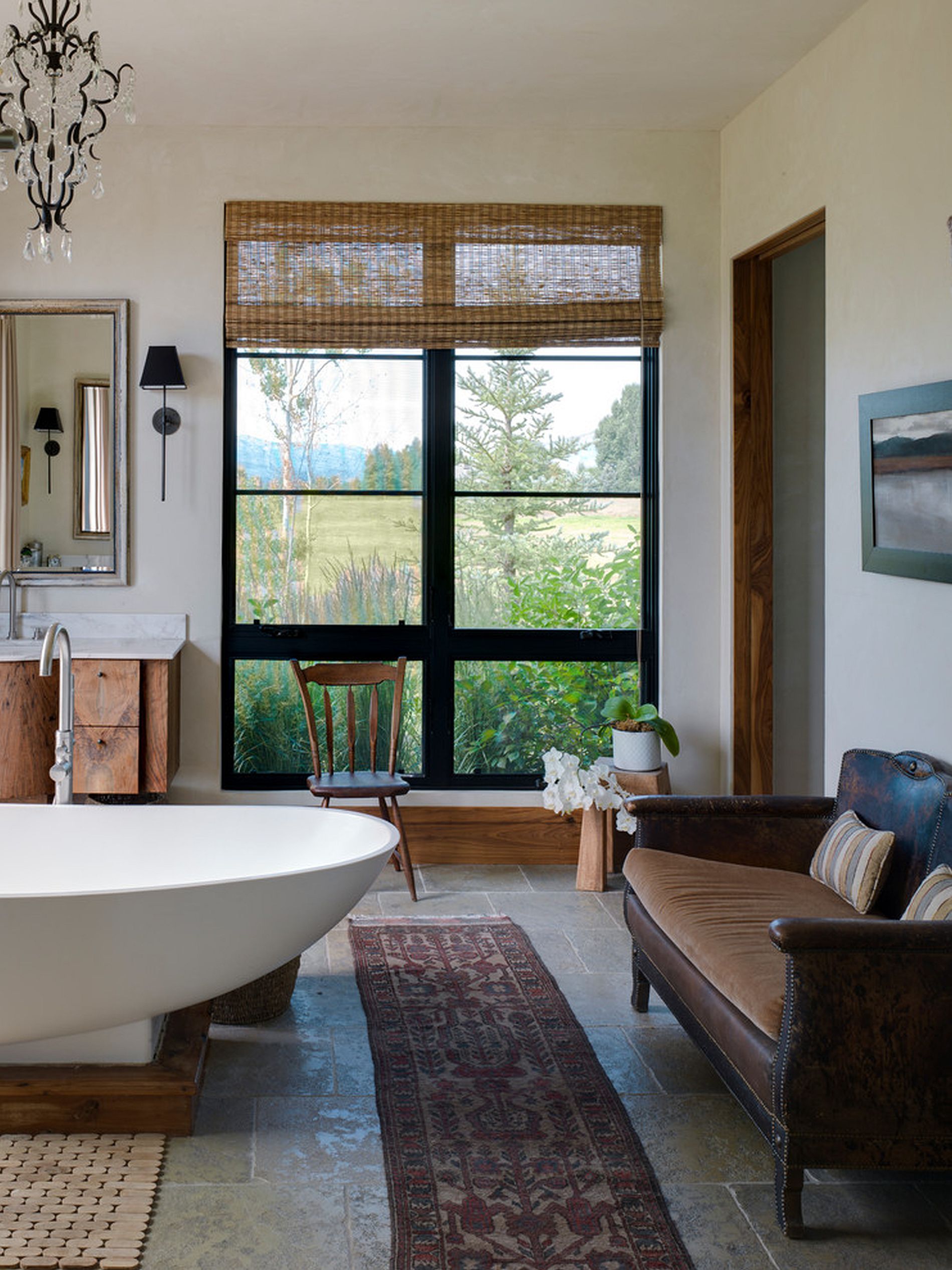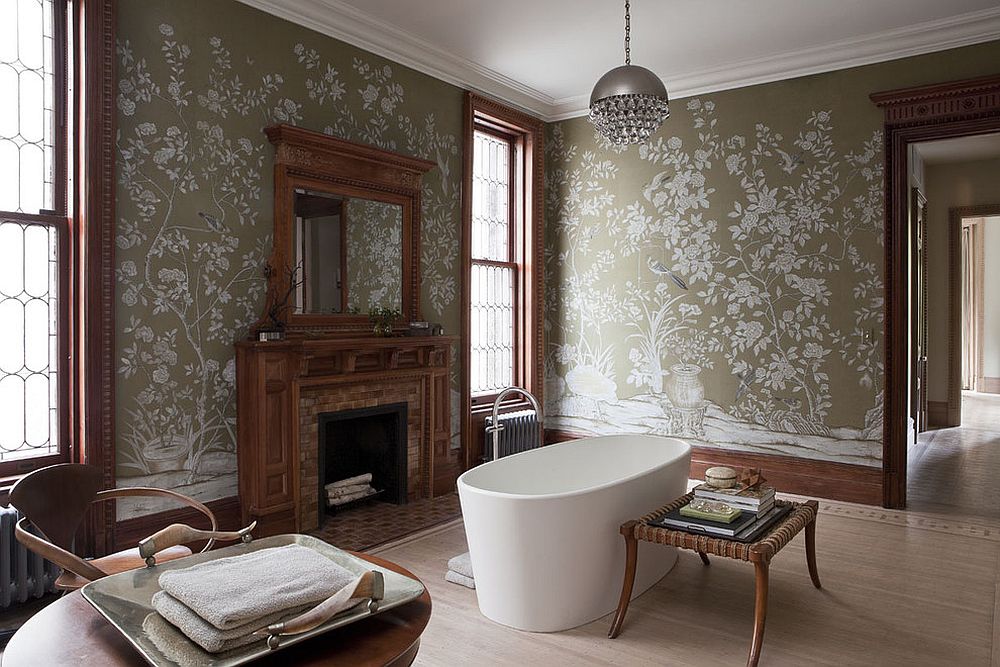 Enjoy Tropical Goodness
Summer and tropical style is a match made in design heaven, and it is barely a surprise that as each time the warmer months roll in, everyone wants to tap into a bit of tropical richness and beauty. Once again, you need not completely alter the style of the bathroom and adopt a tropical-centric look just for the sake of a few months. Instead, usher in elements from the style like lush green plants with their giant leaves, natural finishes like bamboo blinds or a rattan stool, or maybe lighting fixtures inspired by the tropics. Mixing modern and tropical styles is pretty easy, and often the result is truly spectacular.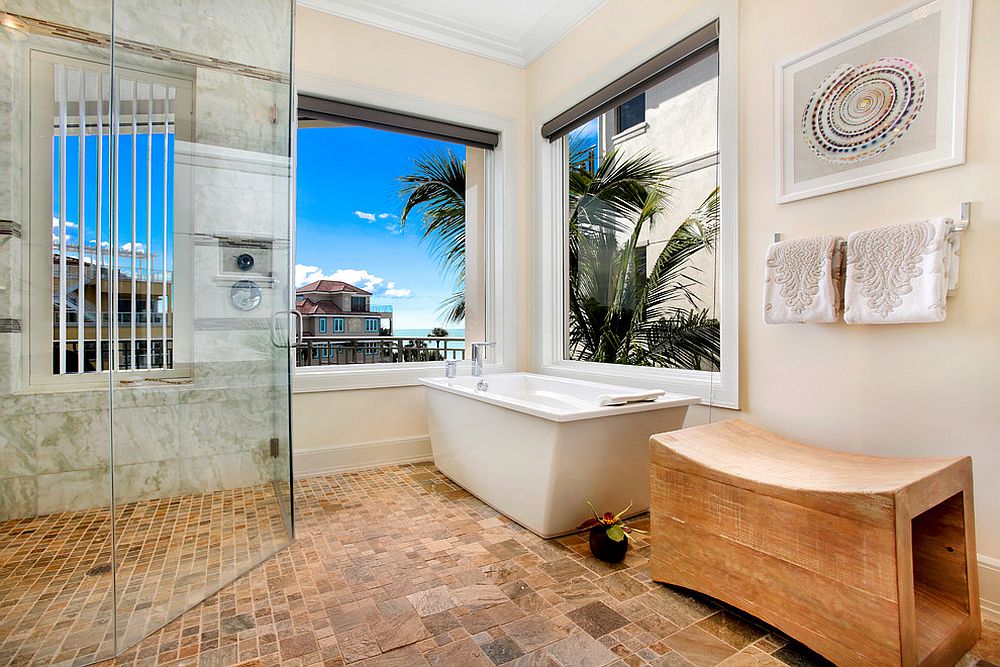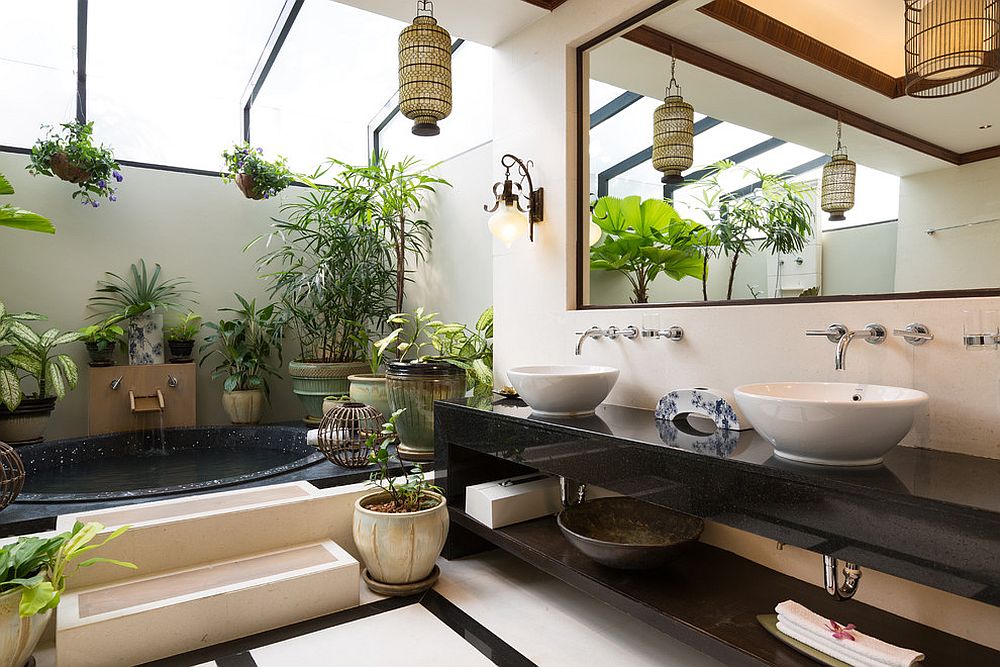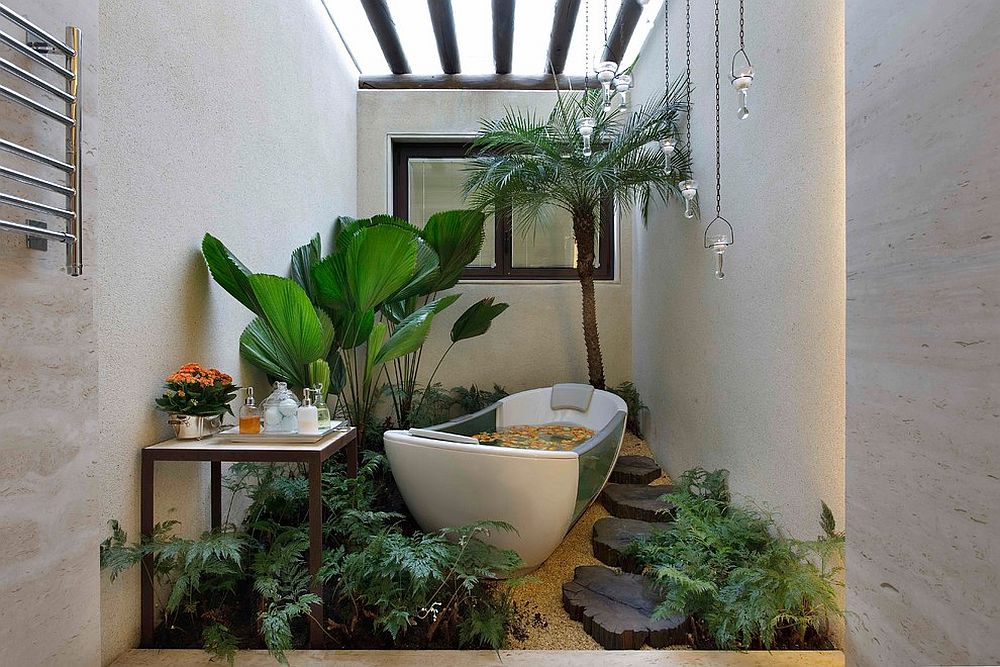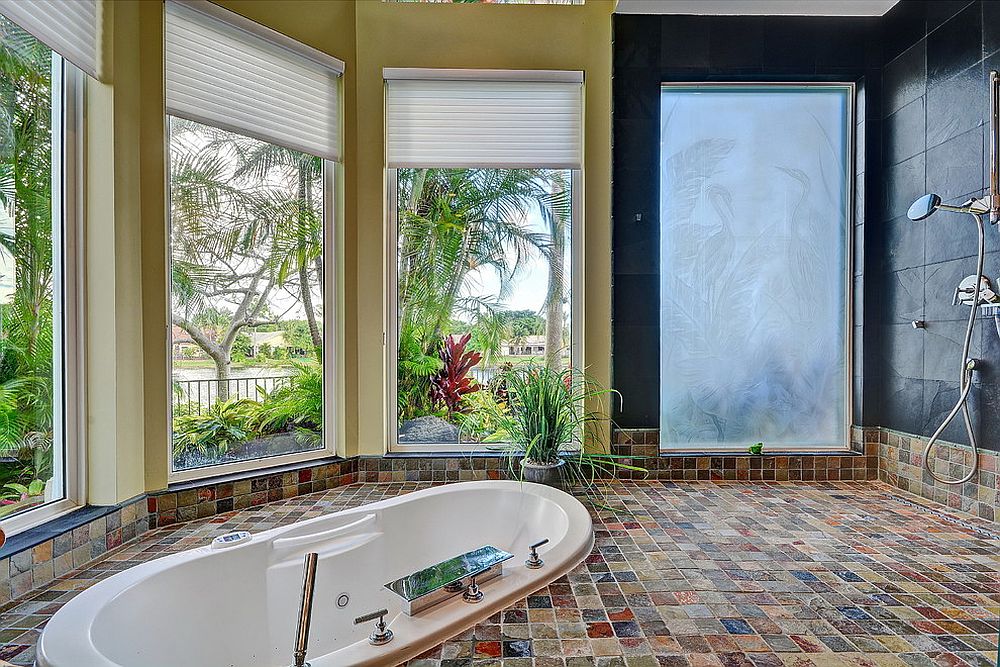 Delve into Scandinavian Simplicity
While the beauty of tropical style seems all too obvious as summer arrives, Scandinavian-style bathrooms look great in every season, all year long! You really do not have to worry about a style change once winter knocks on the door with this one. Light-filled, airy and relaxing Scandinavian bathrooms draped in neutral hues feel cozy and refreshing even during the colder months, and you can combine this style with rustic elements, midcentury vanities or even a hint of Victorian glam to create a unique bathroom style of your own.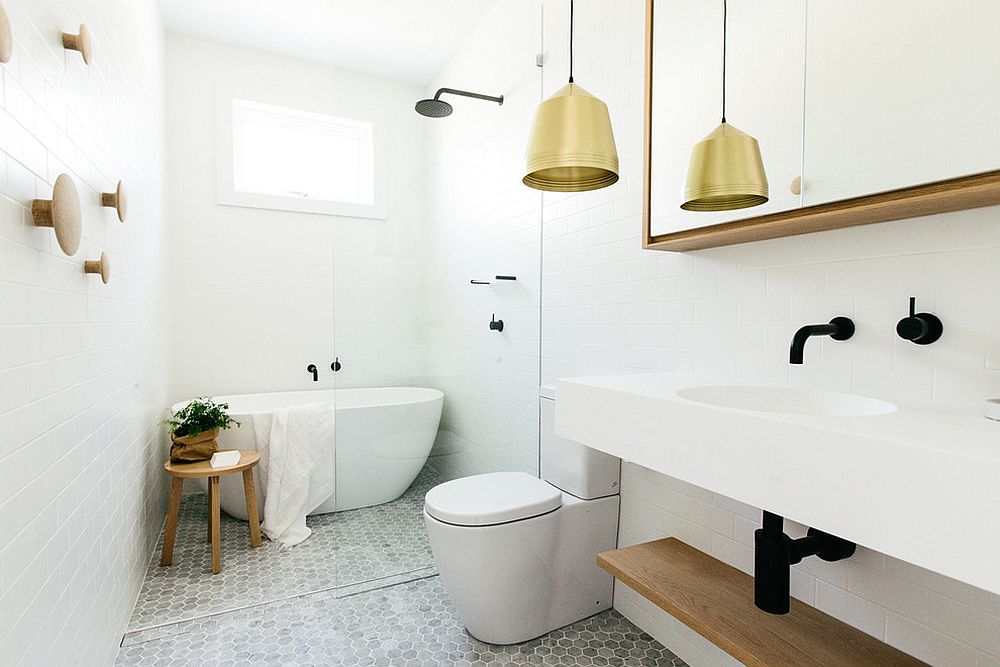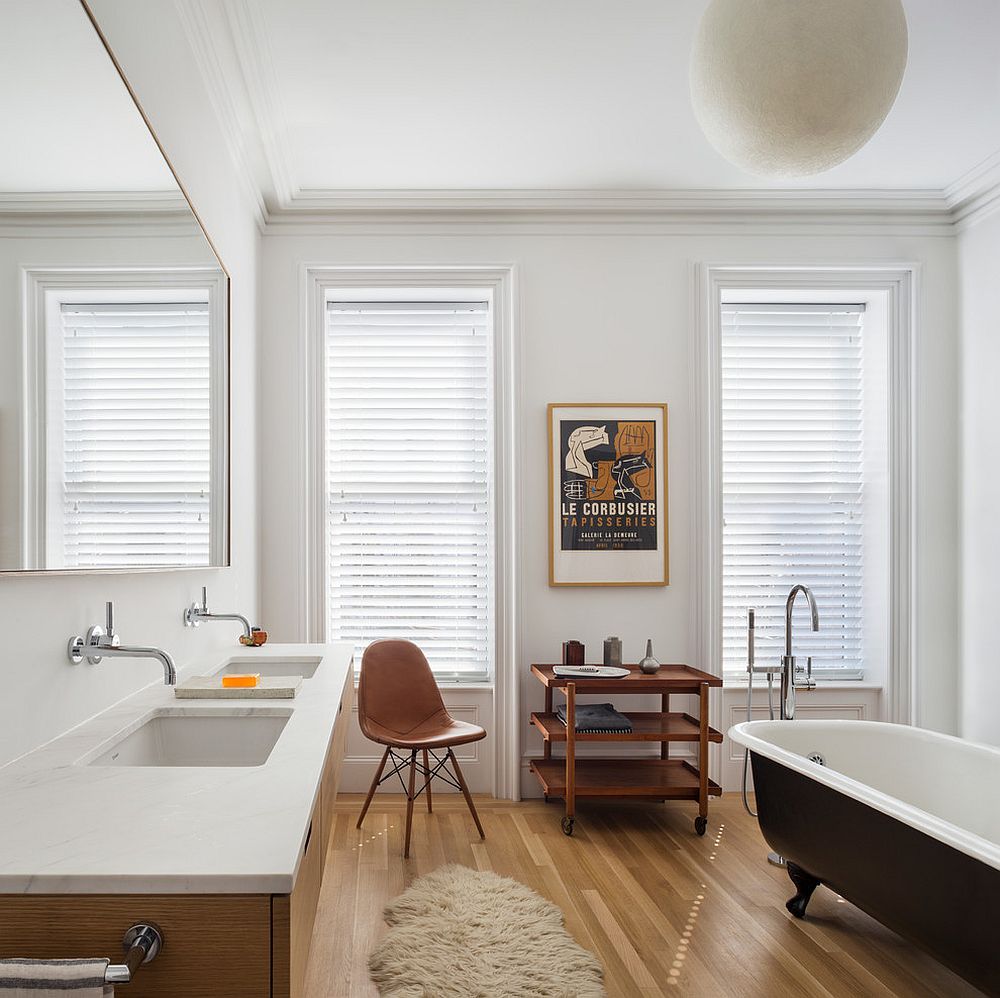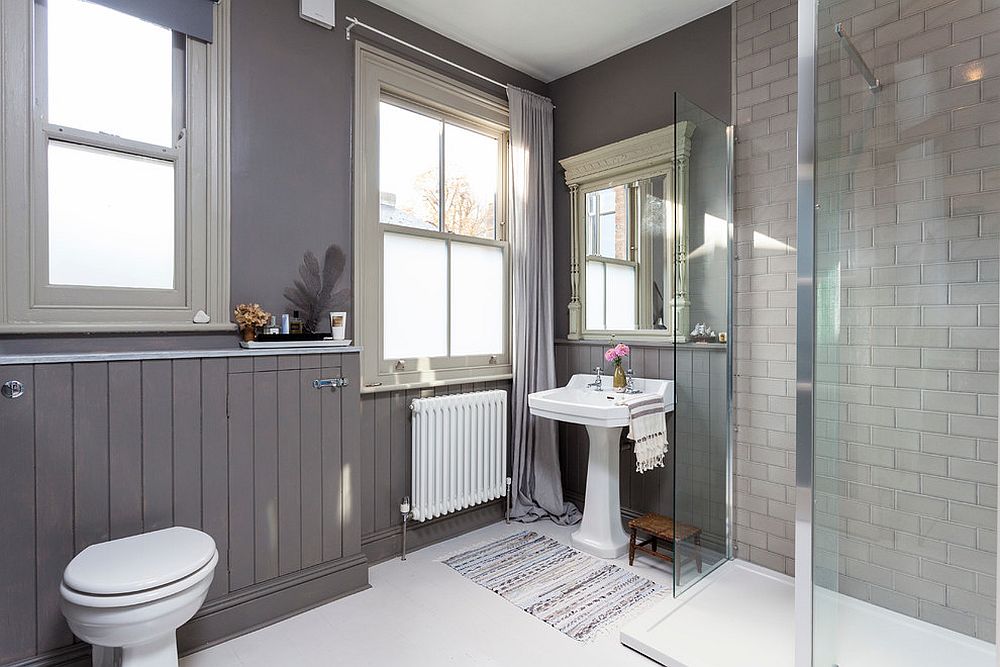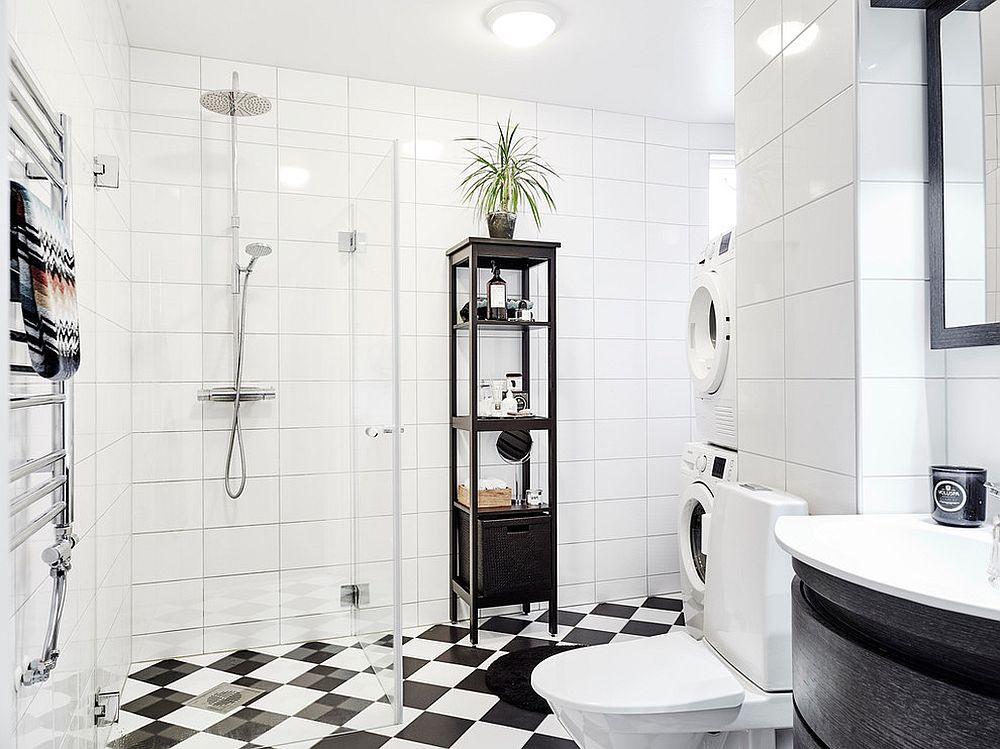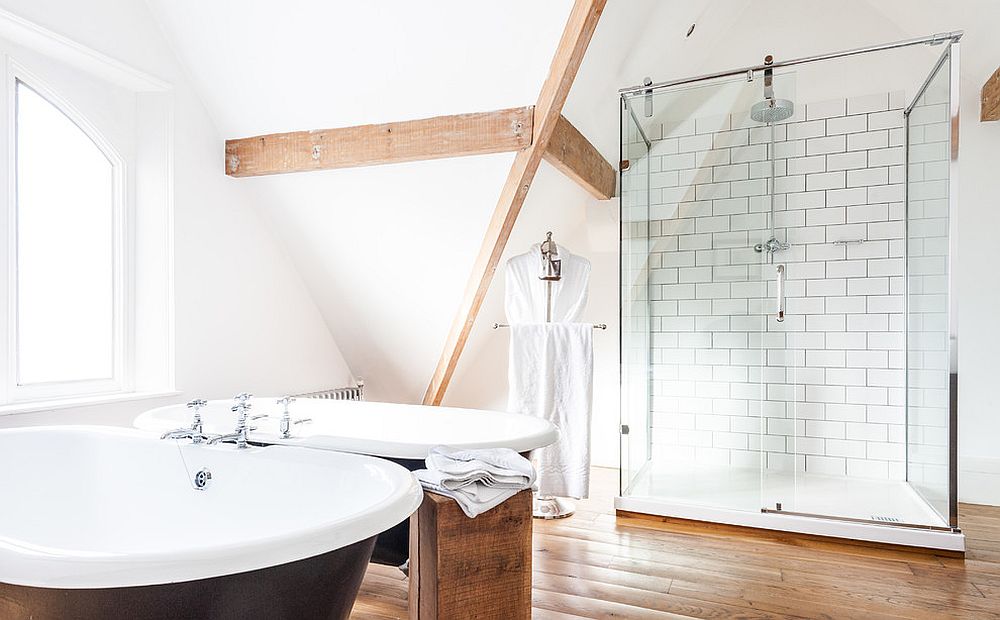 Try Out the Open Vanity
This one is a bit trickier than others, and if you are not really the most organized person around, it might be tricky to pull off. Open vanities are currently a hot trend, and they do appear lovely in those picture-perfect bathrooms with neatly folded and stacked towels on display. Open vanities also give a small bathroom or powder room a spacious visual appeal and help in fashioning a clutter-free environment. All that is of course only true if you do not have a ton of items from hair dryers to a lineup of beauty products to tuck away! If you have enough shelf space elsewhere though, the open vanity is a welcome addition.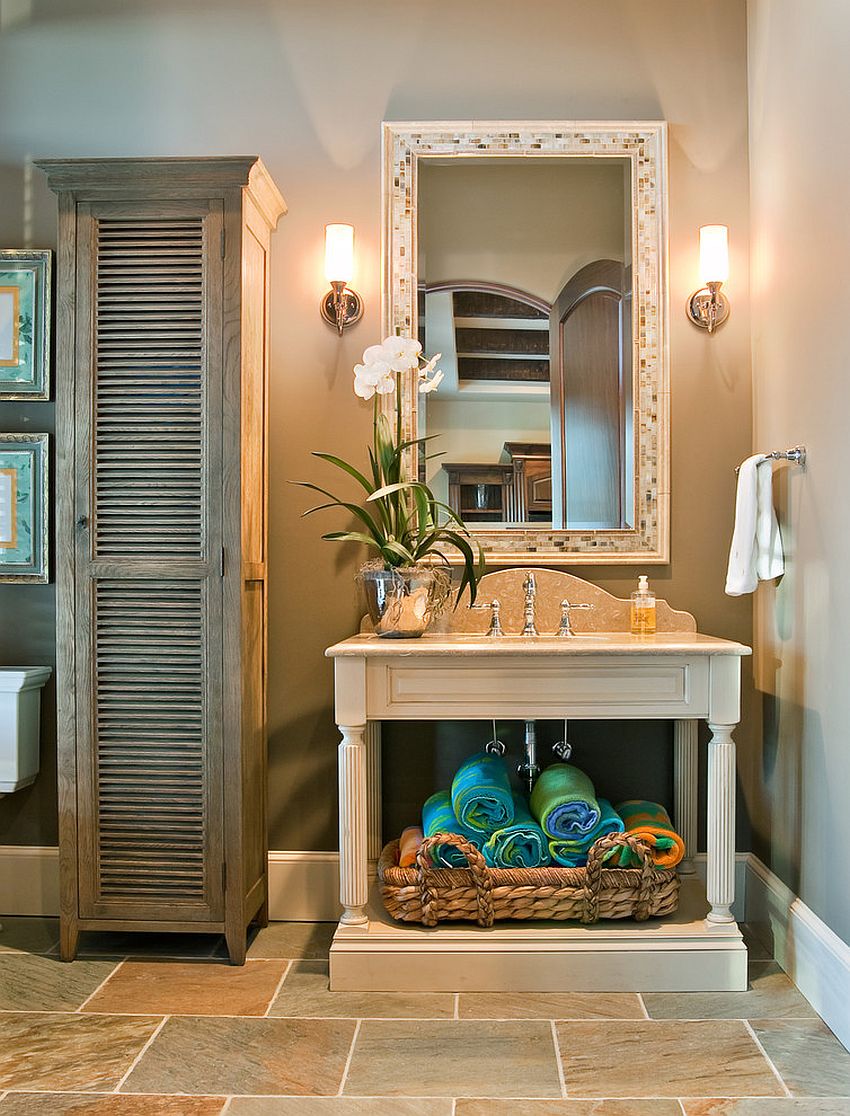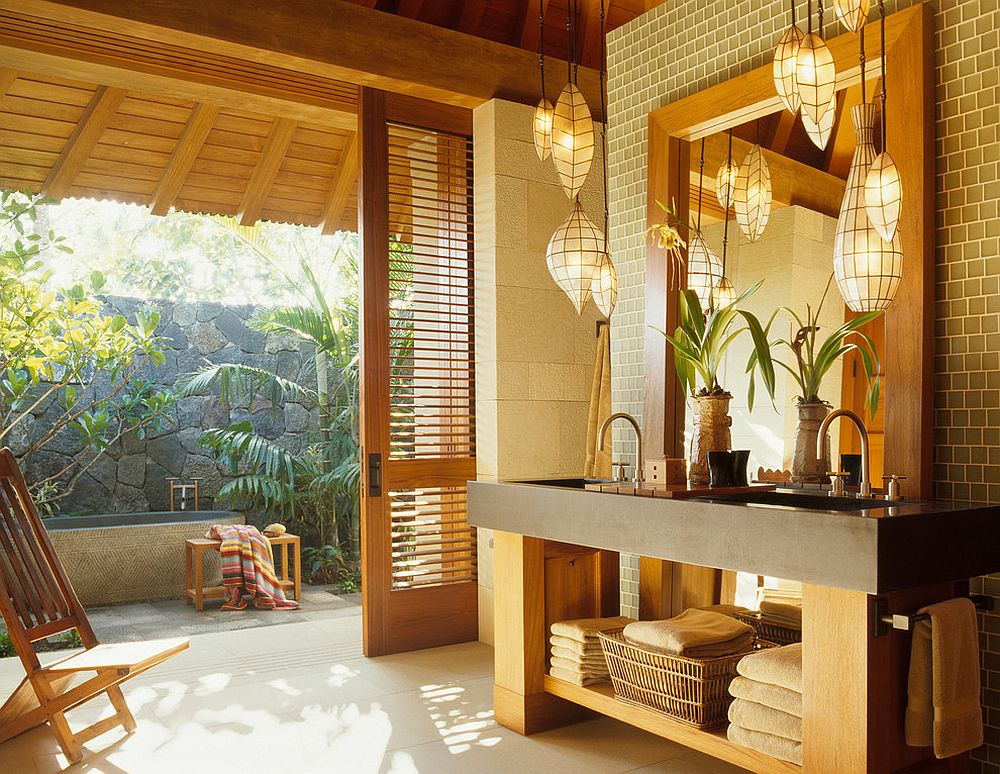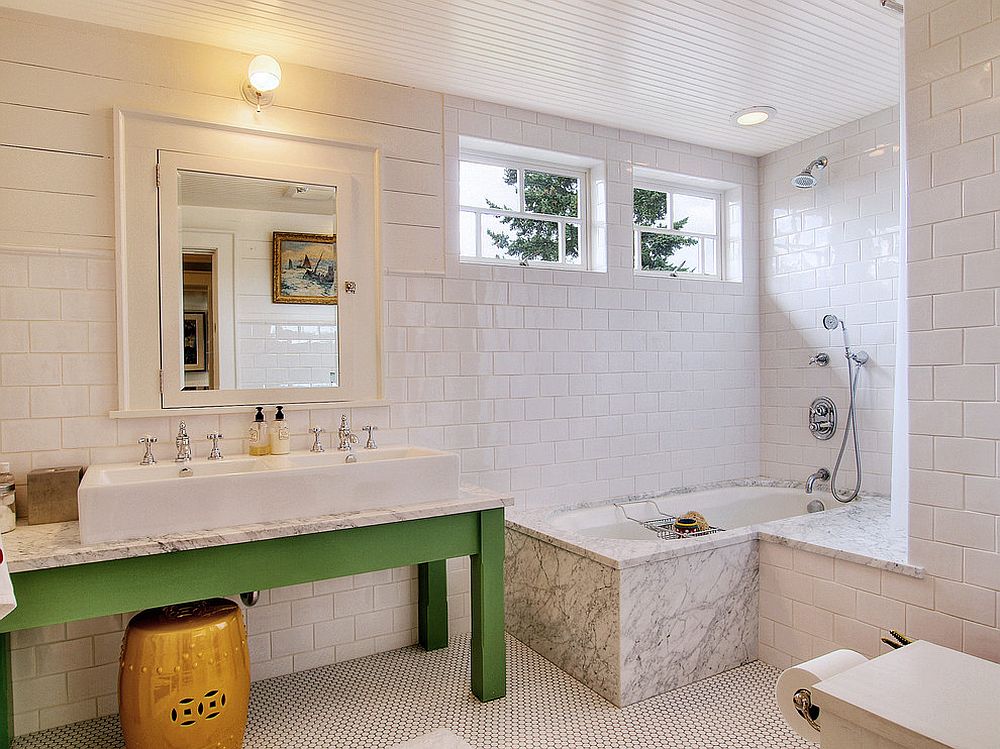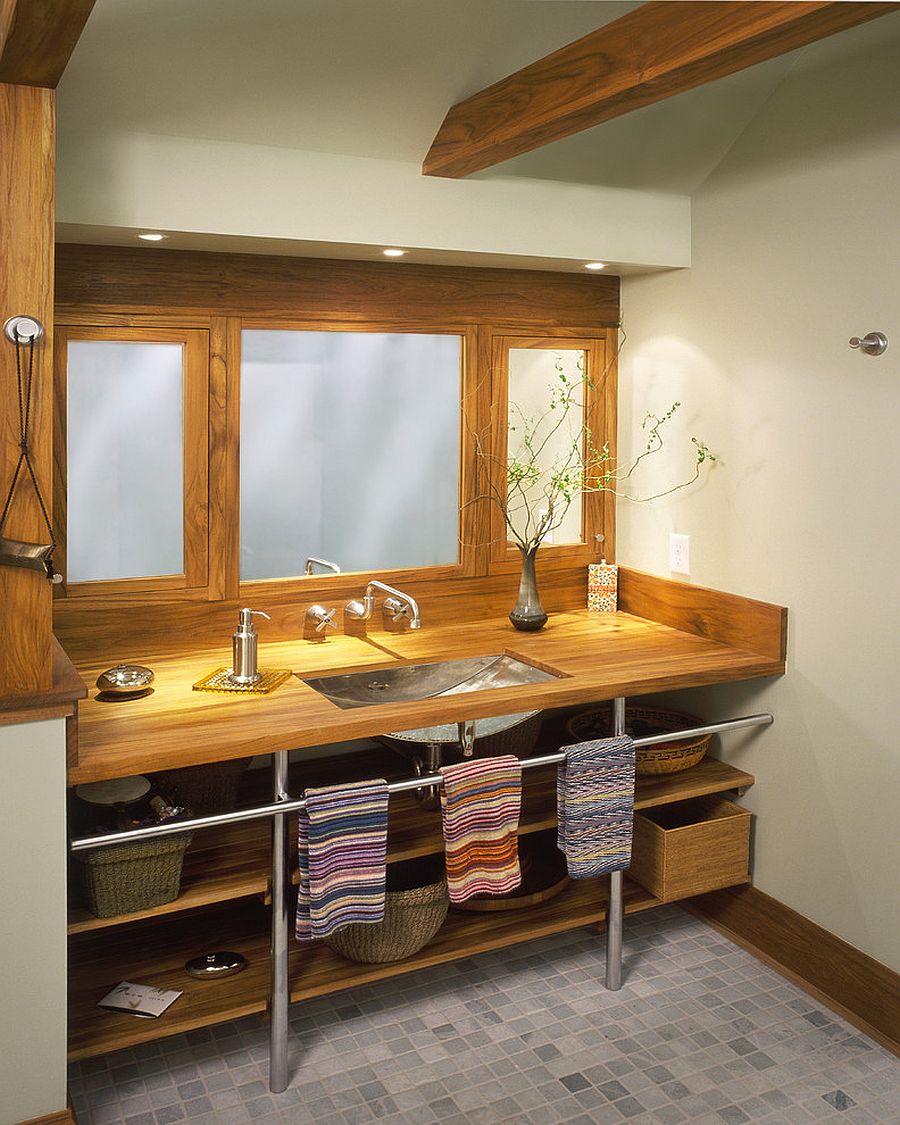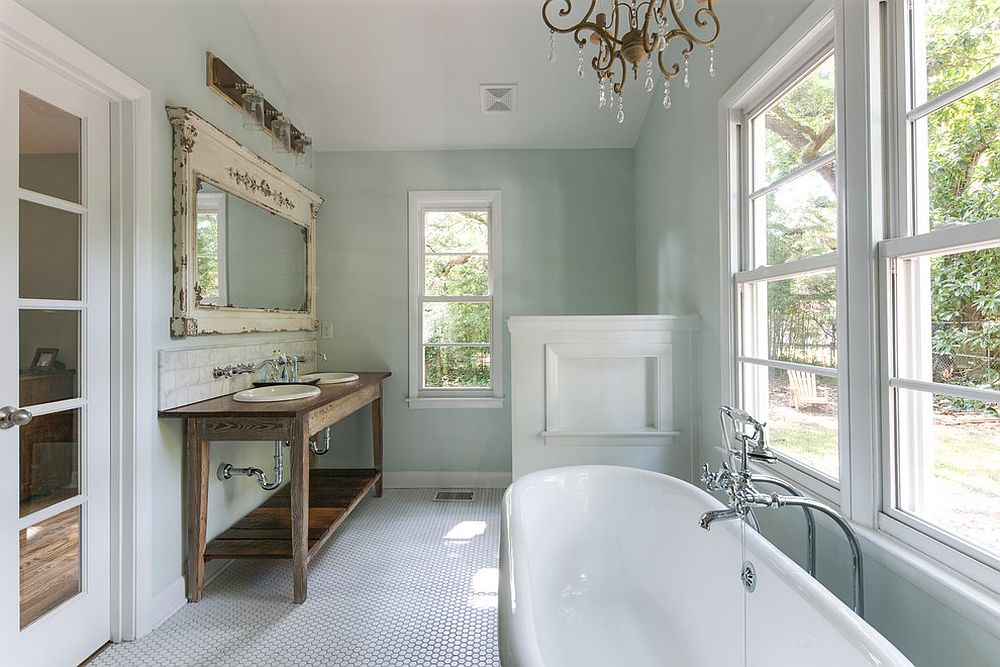 Take the Shower Outdoors
The romance of the outdoor shower is undeniable, and with summer here, now is definitely the time to try it out. Outdoor showers come in a wide range of styles and shapes, with some far more extravagant than others. For those short on space, the outdoor shower could just be an extension of the existing bathroom as you turn the small, private yard into shower space. You can even try out a room with translucent glass walls to recreate the outdoorsy vibe without worrying about privacy. But the best outdoor showers are undoubtedly those hidden deep within lush green backyards, which truly connect you with nature.