I'm going to say it: If you have never used an outdoor shower, you have missed out on one of life's simplest pleasures. Whether it's sticky-hot out and you cool off in a chilly shower with a flower-scented breeze wafting your way, or it's mid-winter and you take a steamy rinse as the stars shine above you, either way, you are winning at life.
"Any time we take something we normally do indoors and do it out of doors, there is a thrill – because it literally symbolizes a victory of the latent fears aroused by nature. So eating outside is more fun than in the kitchen, showering, sleeping and, of course, that other kind of sleeping too," author Alain du Botton told CNN.com.
Modern Takes
Oborain makes simple, modern pre-fab outdoor showers from sustainable materials so you can put one (almost) anywhere you can drag a hose to. How about showering in a field like this one?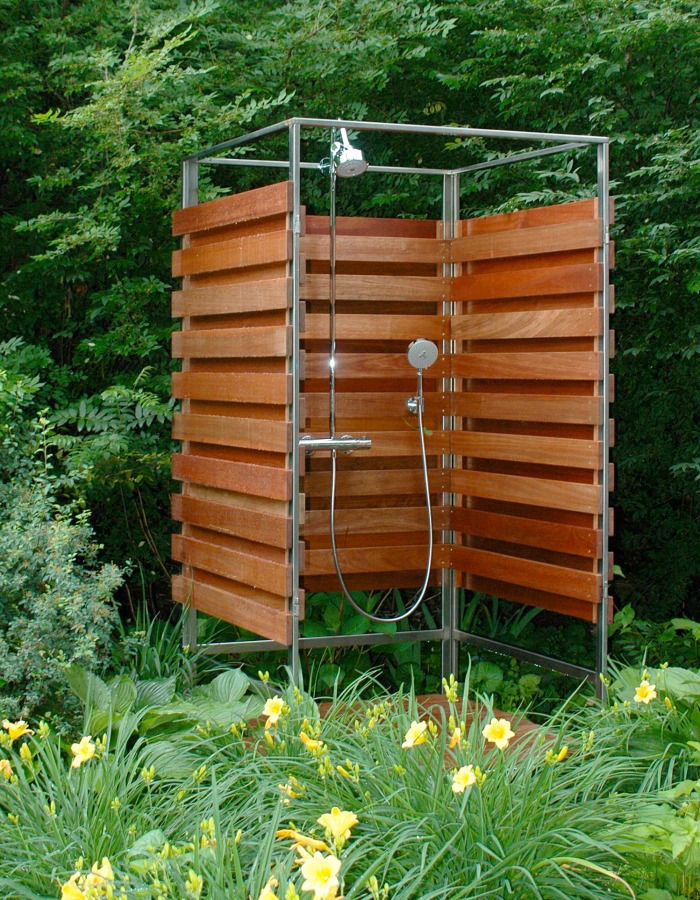 Washing off post-swim is a must, to keep skin healthy and to extend the life of your bathing suit—this beachside shower is totally private, with high walls and a modern look, mixing a dramatic white wall with natural black slate and a stone-pebble floor for simple drainage.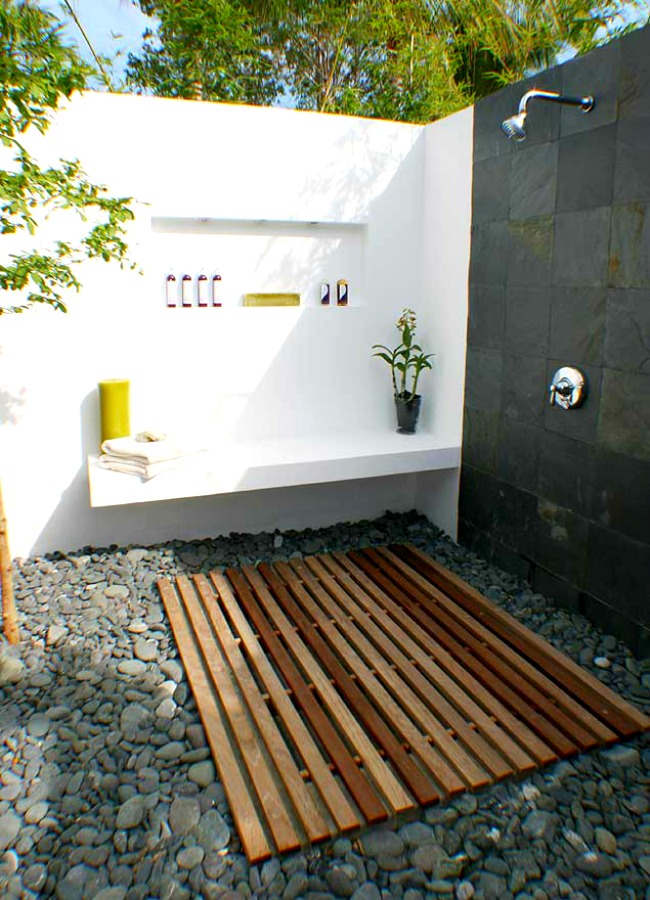 Tub Included!
Are you more of a bath person? Then this shower/tub combo could be perfect for you. Get a little sun while you shower, then pop in the bath to cool down—or soak in private…with a view of the garden.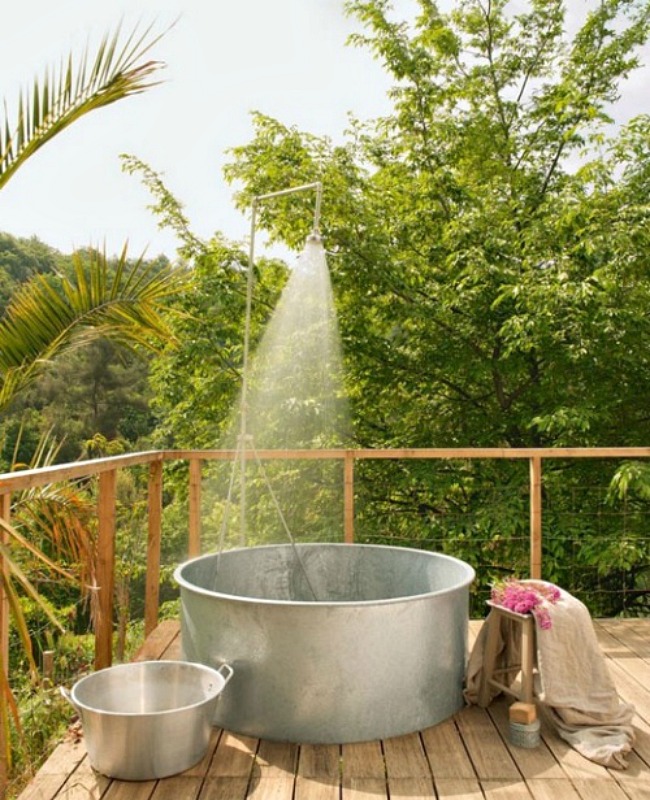 The beautiful setup here looks like it's only a tub, but if you look closer, you'll see a showerhead fitted into the overhead beam.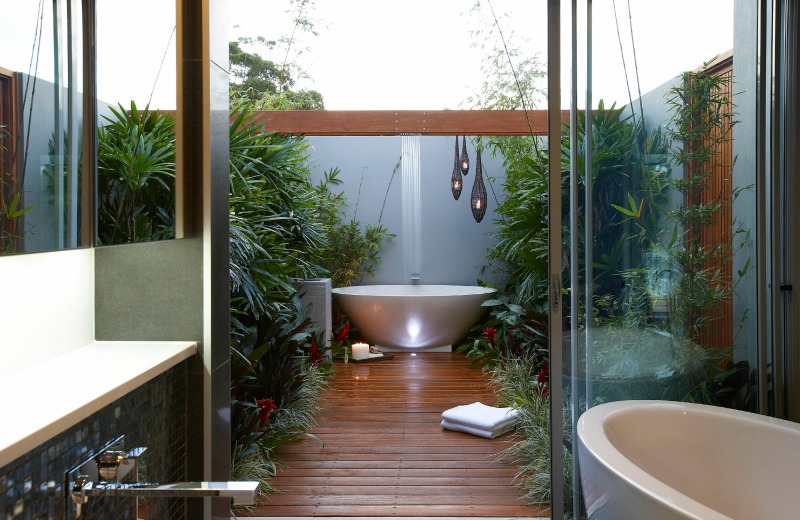 Killer Views
How about a shower with a lakefront view? What, you want a tub to soak in on chilly nights too? No problem, the guys at Brojects have a step-by-step guide if you want to make one yourself.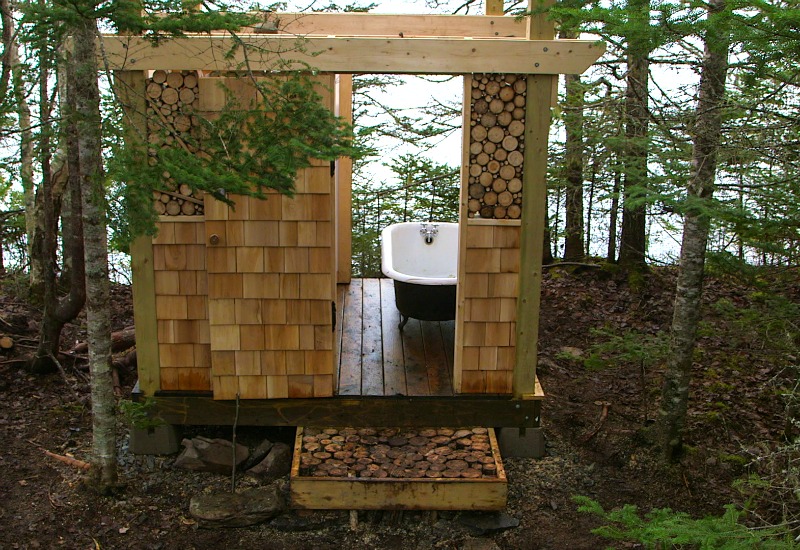 If you want to keep it really simple, this outdoor shower (vista included) at Dunton Hot Springs in Colorado has utilized some corrogated metal as the only thing standing between you and the nearby San Juan Mountains.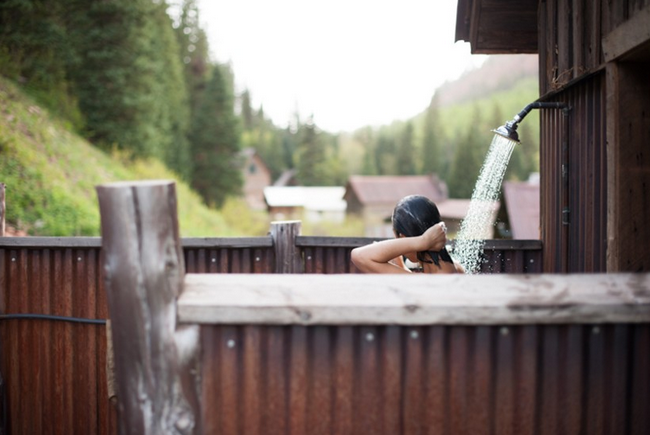 Urban Outdoor Showers? Yes.
Bethnal Green in London isn't exactly the countryside. But Danish designer Nina Tolstrup (Aka Studiomama) didn't let that stop her from installing an outdoor shower on the terrace of her city home.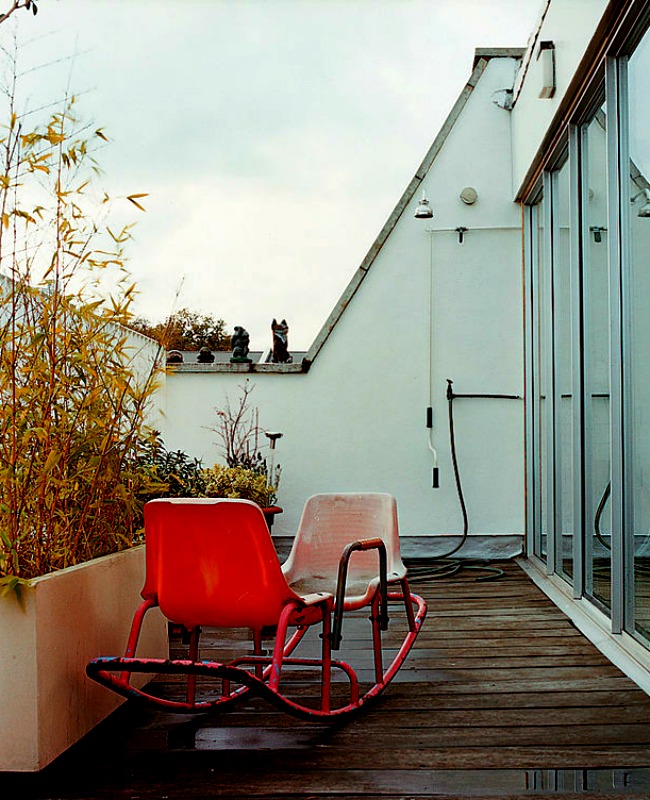 The Maritime Hotel in NYC's Chelsea neighborhood dares to reveal to its inhabitants the hustle and bustle—or maybe just empower them to enjoy it from afar while relaxing in the shower.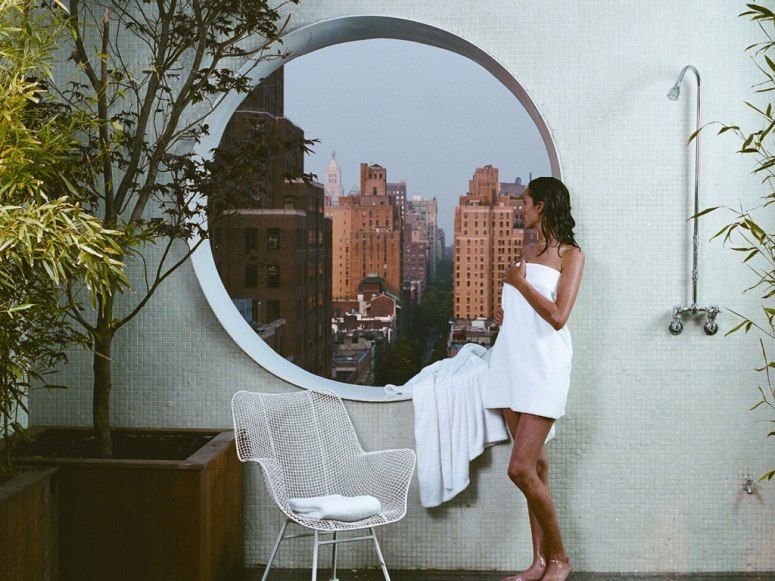 Oceanside Indulgence
Jake's on Treasure Beach in Jamaica is a funky resort that celebrates the beautiful tropical environment it's in—including a fab-funky outdoor shower, of course!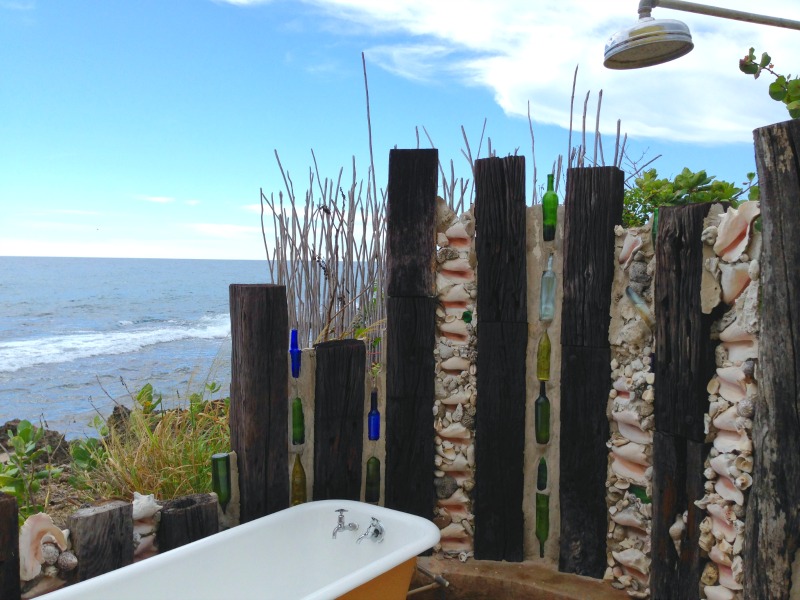 The beautiful Villa Lunada in Punta Mita, Mexico, is a private oceanfront retreat—the only thing seeing you in this sea-view shower are the seagulls flying by!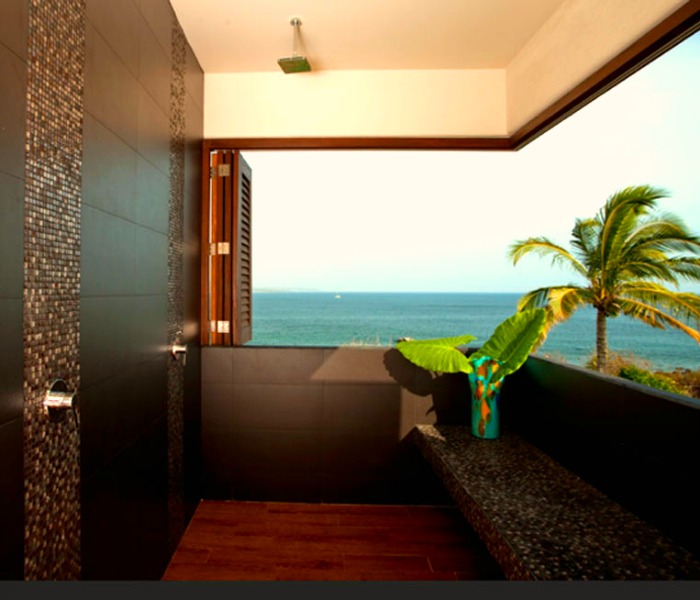 Looking for more inspiration? Check out these 23 amazing outdoor bathrooms!