One of our readers mailed us in one of his projects — the renovation of his small bathroom. By the looks of it, he managed to do an amazing job considering that the place was so small. Here's what he had to say about it.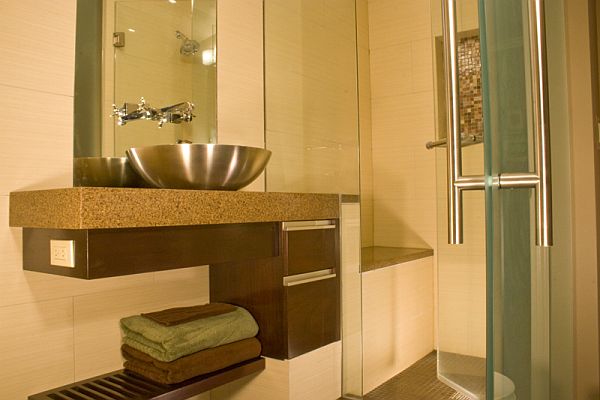 "This renovation of a small bathroom in a Chicago residence measuring only 1.5M x 2.75M makes use of glass and creative carpentry to add volume to the room. The ceiling was vaulted and glass walls added to promote openess and a floating vanity continues into the shower to become a bench seat adding a linear element to make the room appear longer. Large wall tiles by Zebrano further add to the linearity. The vanity is custom built and the Lavatory faucet is drilled through the mirror glass which reflects both the chrome faucet controls and chrome lavatory basin, both by Kohler."
Thumbs up Mark, it looks great!