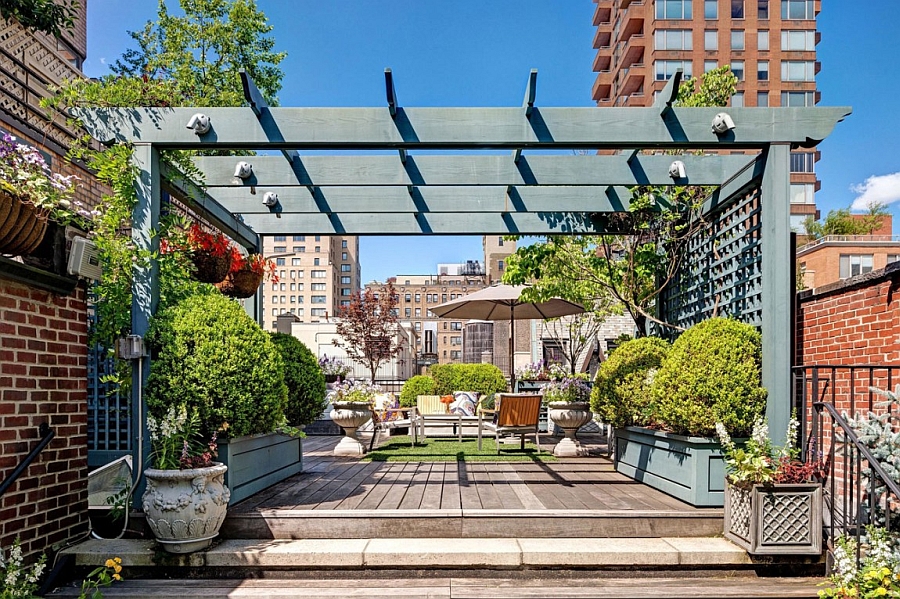 With land at such a premium in so many cities around the globe, it's no surprise that more and more people are starting to utilize their rooftops as additional living space. Not only does expanding your home upwards onto your roof (in accordance with local laws) make sense practically and economically, it can also help the environment by helping to regulate the temperature of your indoor area and capturing stormwater if you decide to landscape your outdoor area with plants. And we can't forget to mention the views! Read on for eight rooftop retreats with a truly elevated sense of style.
Sensational Green Sanctuary
Can you tell that the owner and designer of this spectacular NYC sky terrace works with plants for a living? Cristiane Peixoto, a floral designer, and her husband Marcus Silberman created the oasis in the sky as a way to bring a little taste of Rio de Janeiro to the Upper East Side of Manhattan.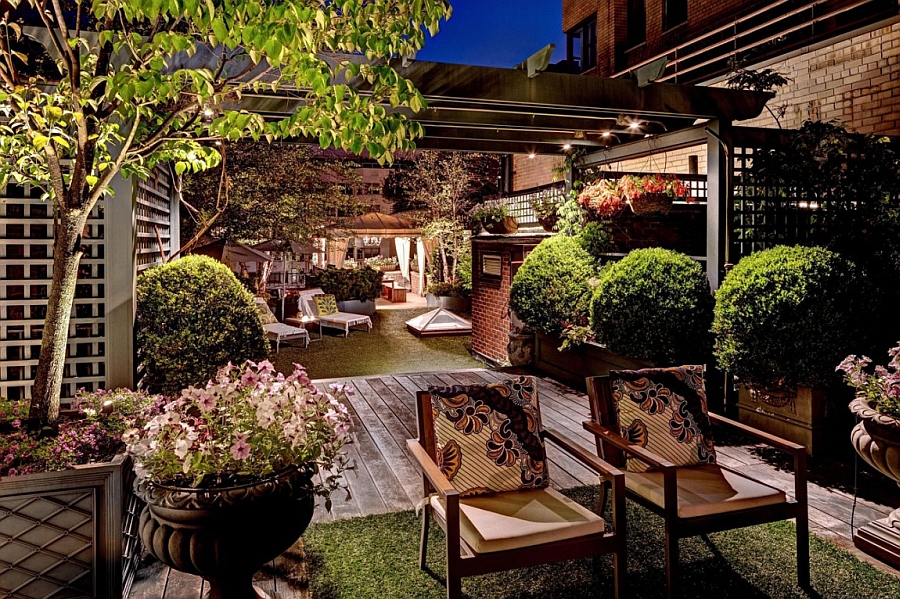 The only thing better than usable outdoor space is usable outdoor space that can easily be turned into usable indoor space. That's exactly what the owners of this 19th century Dutch apartment get to enjoy with their adaptable rooftop garden that doubles as a covered greenhouse during the colder months.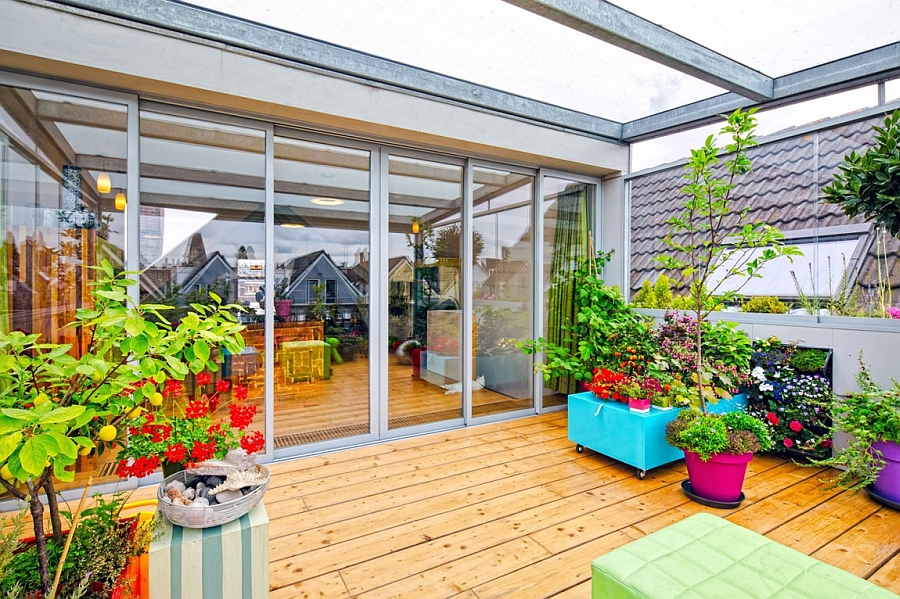 Can you imagine ascending the steps of this two-story penthouse to emerge onto your own private rooftop sanctuary complete with a wooden pergola, flourishing flora and twinkling string lights? The former factory boasts another unique feature as well – its own iconic, NYC-style water tower.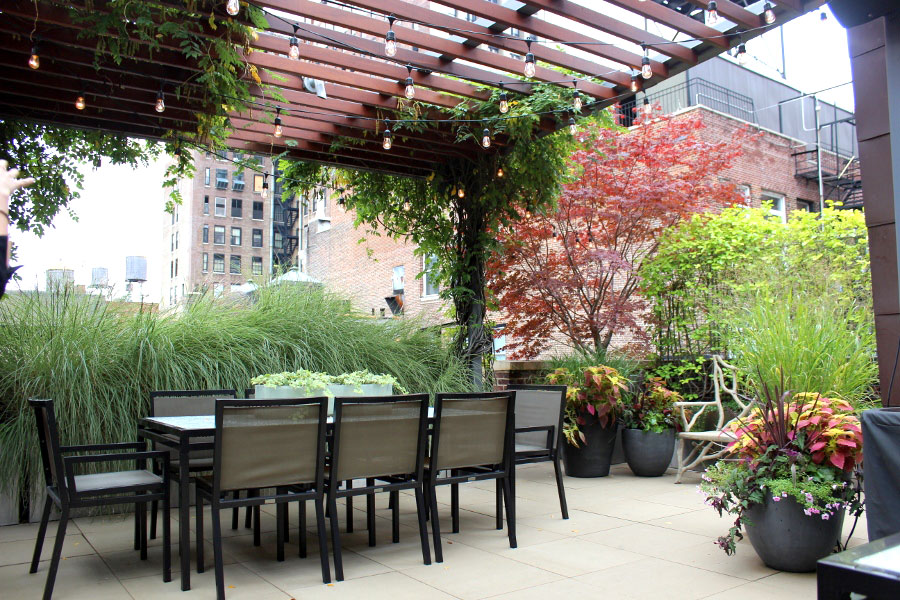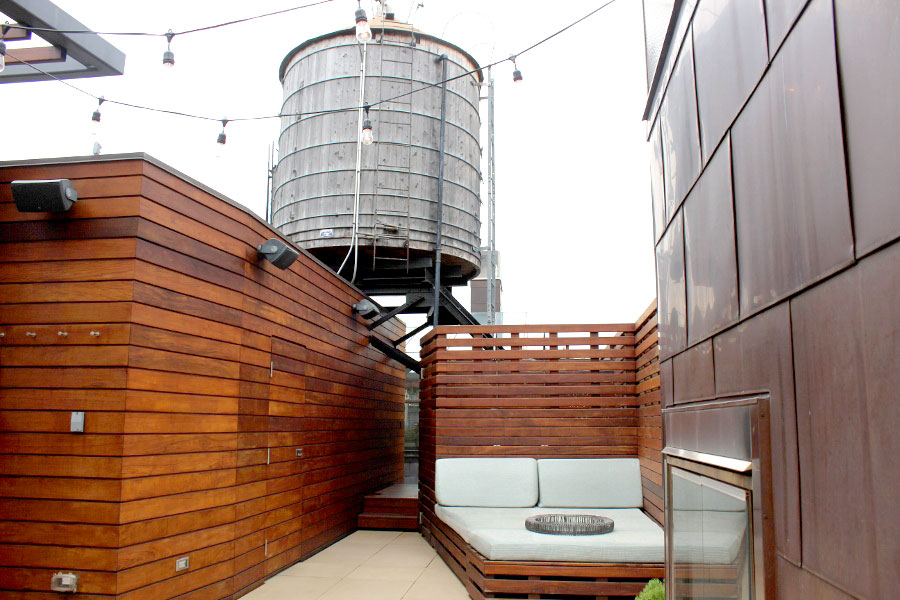 This ultra-modern penthouse loft in Vancouver comes with its own 653-square-foot sky lounge with jawdropping views of the Vancouver skyline. But in addition to those city views, you even get a hint of suburbia – a little patch of green lawn!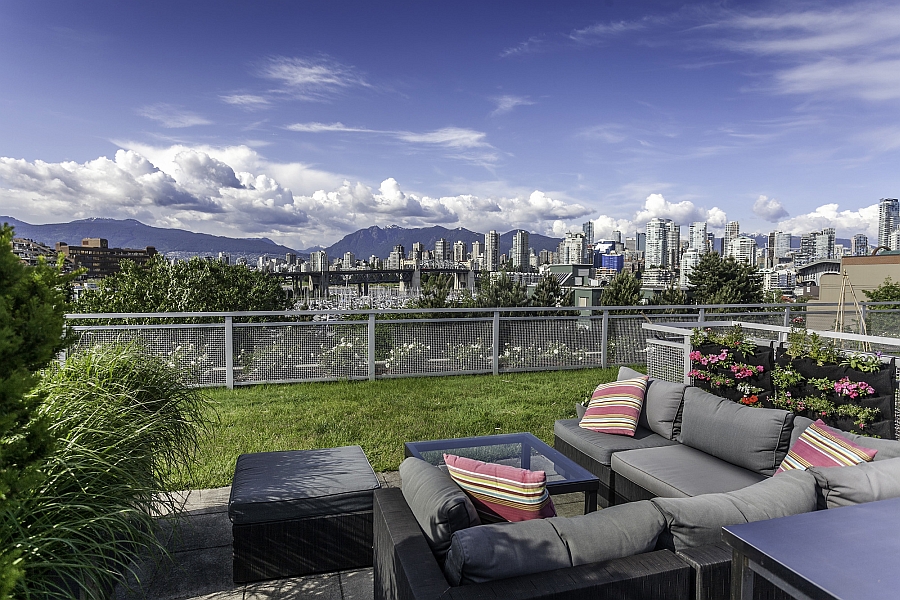 A Backdrop to Match the Views
Visitors to this London oasis in the sky may mistake its unique wall for a vertical garden, but the fascinating facade is actually made up of 4,080 shimmering aluminum leaves! How's that for a backdrop to your afternoon cup of tea?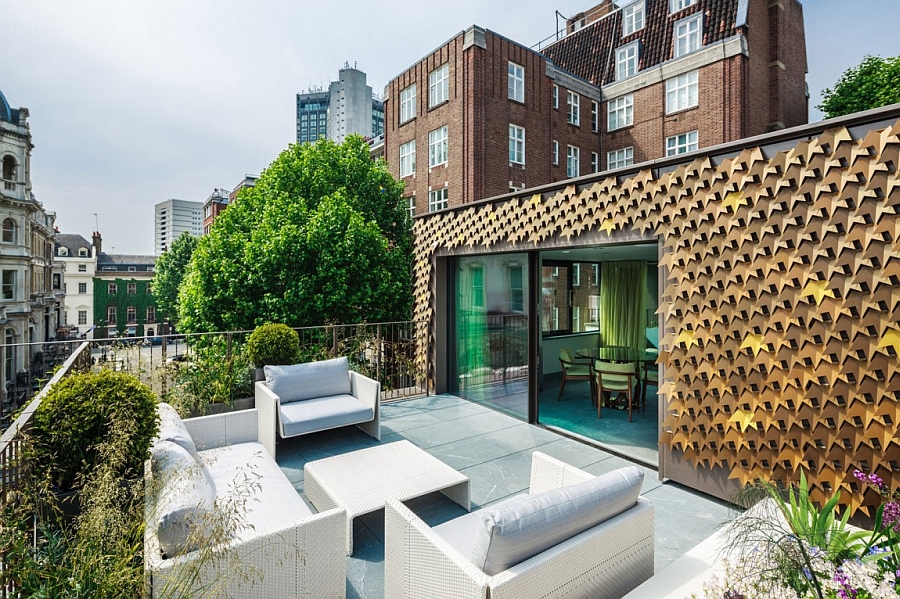 If you don't believe that this envy-inducing NYC space was destined for luxury, just look back at its history as a former caviar warehouse! The renovated loft has not one, but two lush patios – an interior courtyard covered by a 150-square-foot retractable skylight, as well as a magical rooftop oasis with views of the Hudson.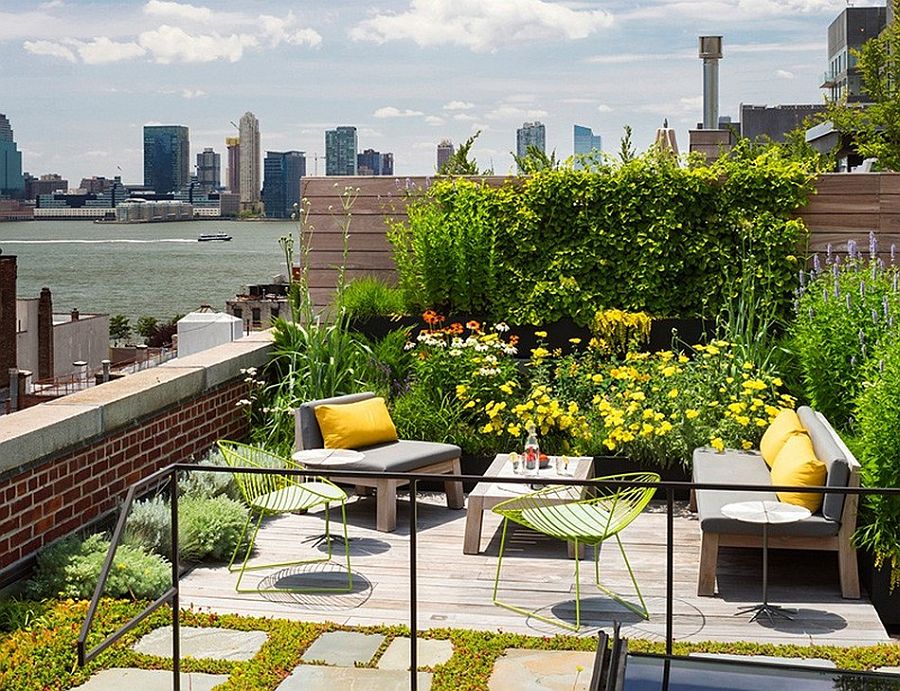 Can't you just picture James Bond (or an evil villain) living at this ultra-modern penthouse in Beirut, Lebanon? Trading the serenity of a garden for a sexy swimming pool, this fantasy flat is definitely more of a bachelor pad than a family home.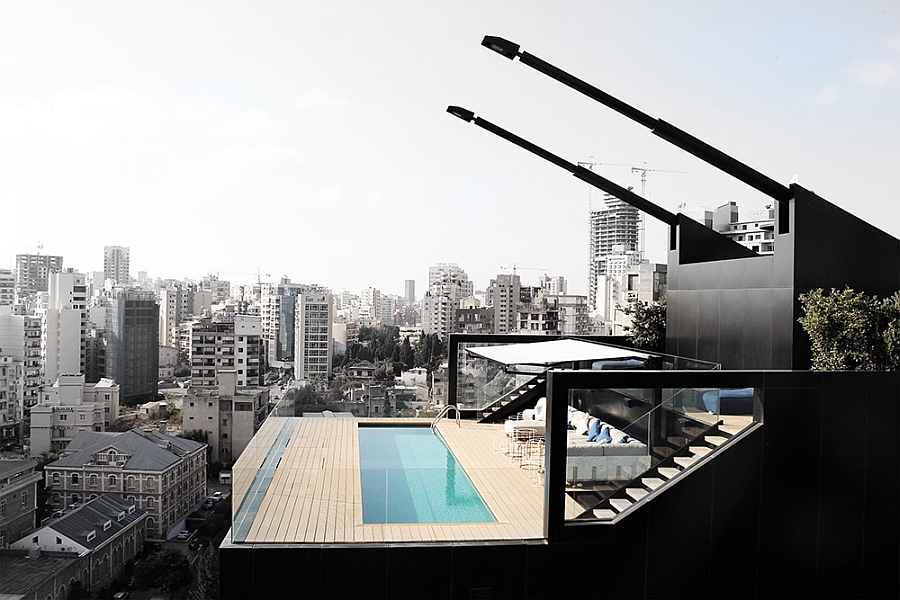 And on the flip-side of that coin, this light-filled, open-concept former warehouse is now inhabited by a family of four who gets to enjoy its spacious roofdeck with its grill, sunbrellas and views of NYC's prized One World Trade Center building.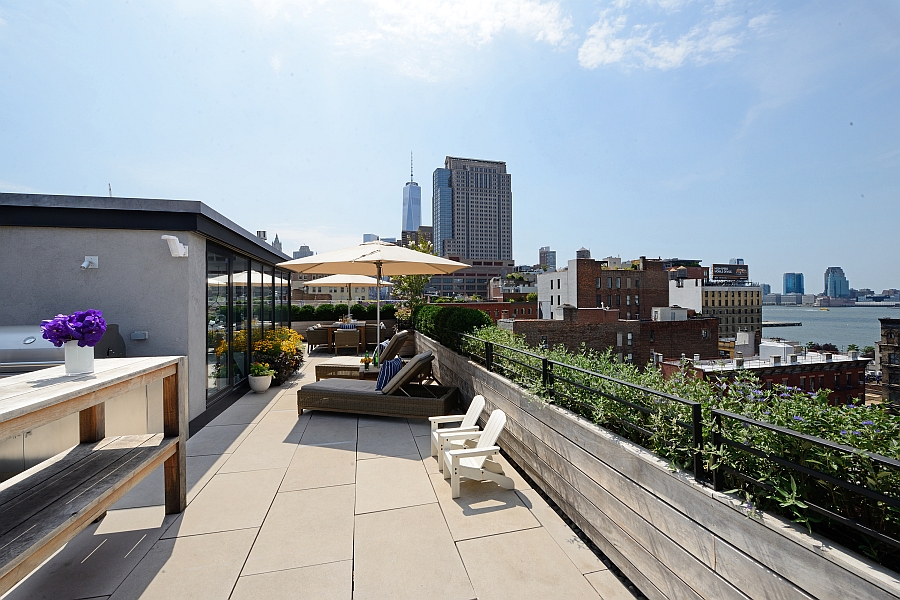 Planning a rooftop retreat of your own? Check out our tips on how to get started.