It is nice to have a bit of greenery around in order to spice up and add a different dimension to the urban landscape filled with concrete and glass. A young Dutch couple decided to go down this path by renovating their existing 19th century apartment in Rotterdam and giving it a fresh and fabulous makeover. The main purpose of the audacious transformation was to give the homeowners a lovely, outdoor getaway where they could sunbathe in the warm summer months or have a beautiful barbecue and an outdoor play-space for their daughter. And this task fell to HUNK Design, who completely altered the existing floor plan of the Cabrio Apartment while adding a stunning new rooftop hangout!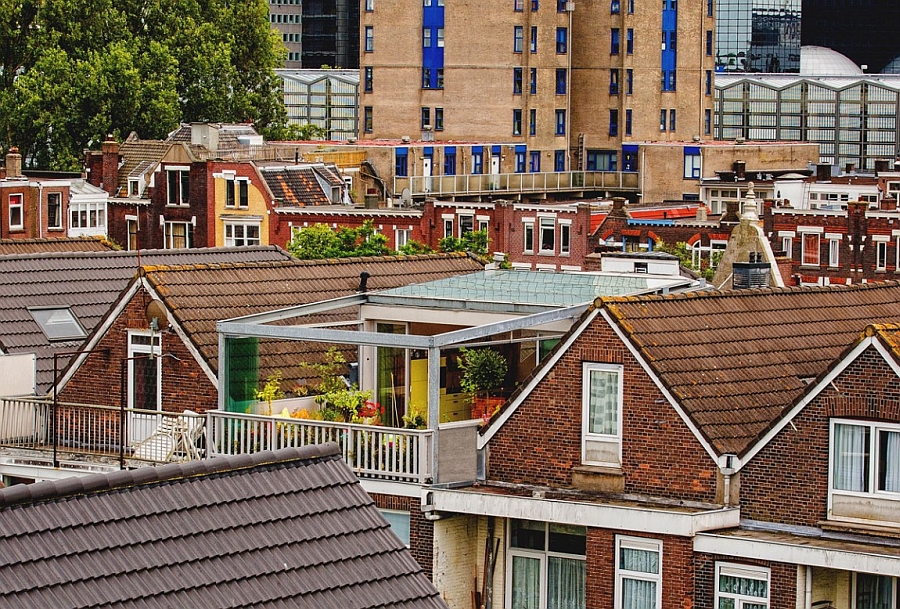 A large chunk of the existing vaulted roof was removed to make way for the ingenious outdoor garden that has become the focal point of the house. Connected with the kitchen and dining space visually, the garden can be closed using sliding glass frames and a roof to ensure that there is ample protection from the harsh winter chill. This dynamic and adaptable feature not only helps in keeping the rooftop garden green all year long, but also lets the residents of the Cabrio Apartment enjoy the sights and sounds outside while staying warm. While adding the roof meant sacrificing a major chunk of space, the homeowners feel that it was totally worth the swap!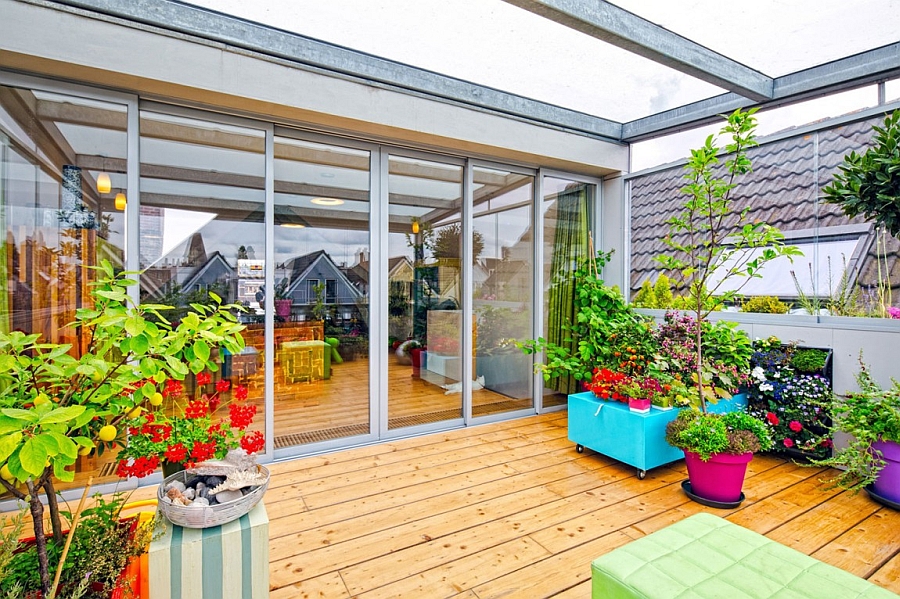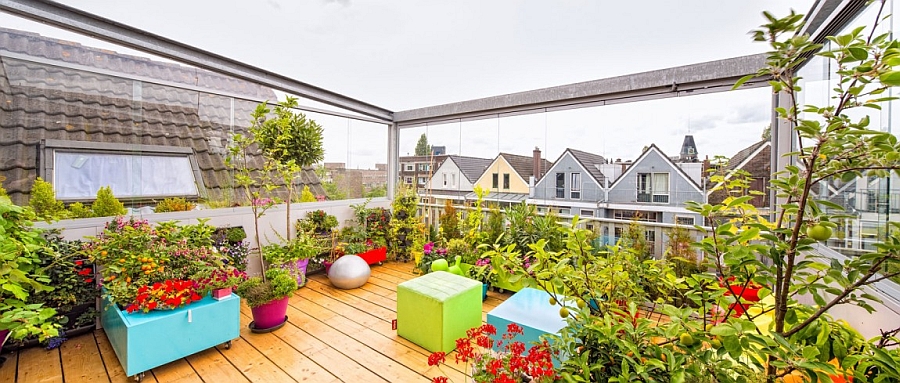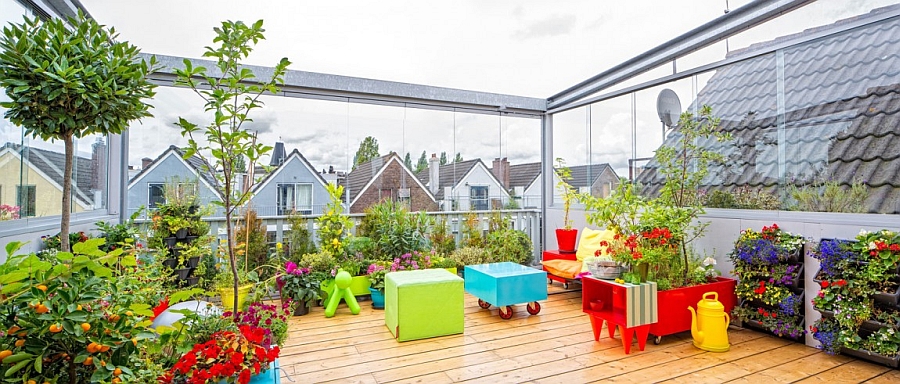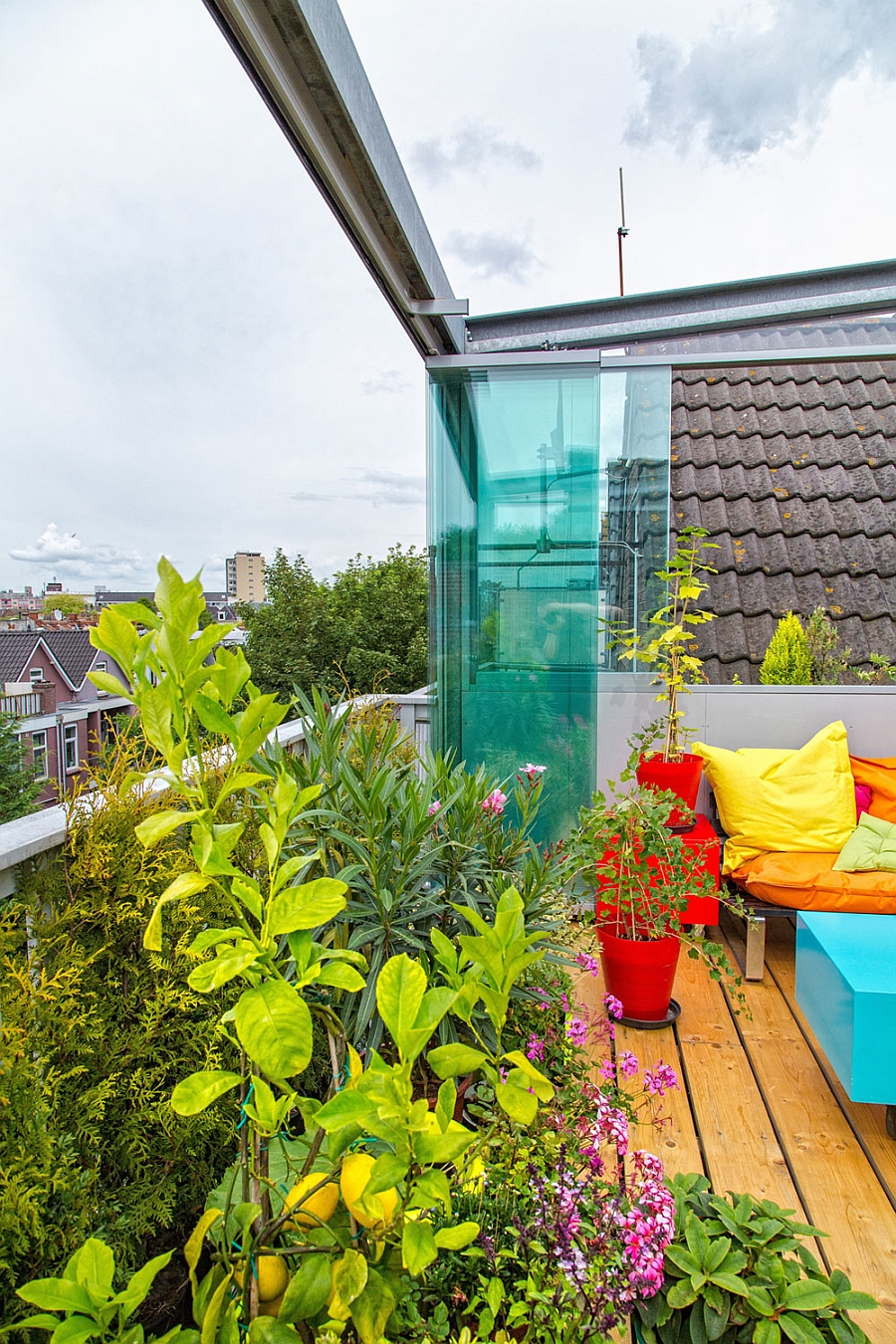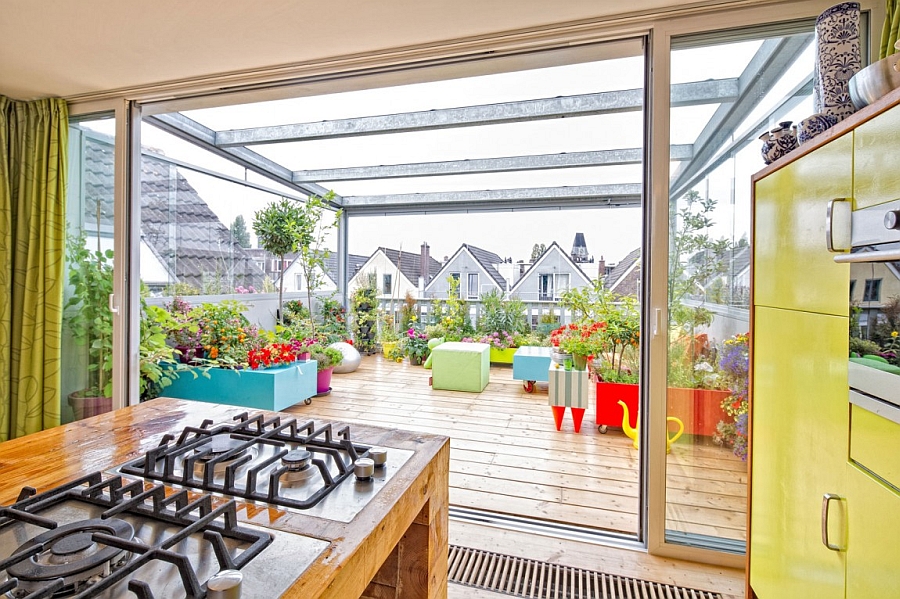 The top floor now houses the dining room, the kitchen and the kids' room, while it previously featured the master bedroom and bathroom. With the new floor plan, the master suite and living room make up the lower level, along with a spacious, modern walk-in closet. A sensational transformation in every sense of the word!