Described by the TIME magazine as Canada's master architect, Arthur Erickson has designed hundreds of buildings across the world. This completely customized, contemporary penthouse loft in Vancouver is nestled in 'The Waterfall Building', which was also crafted by the famed urban planner. The stylish apartment itself has been redone to ensure that it offers the very best in terms of luxury, as it combines unabated views of the Vancouver city skyline with ample privacy. Featuring an interior of 970 square feet, the trendy home also comes with a 653-square-foot rooftop patio that turns out to be the real showstopper of this cool urban crib!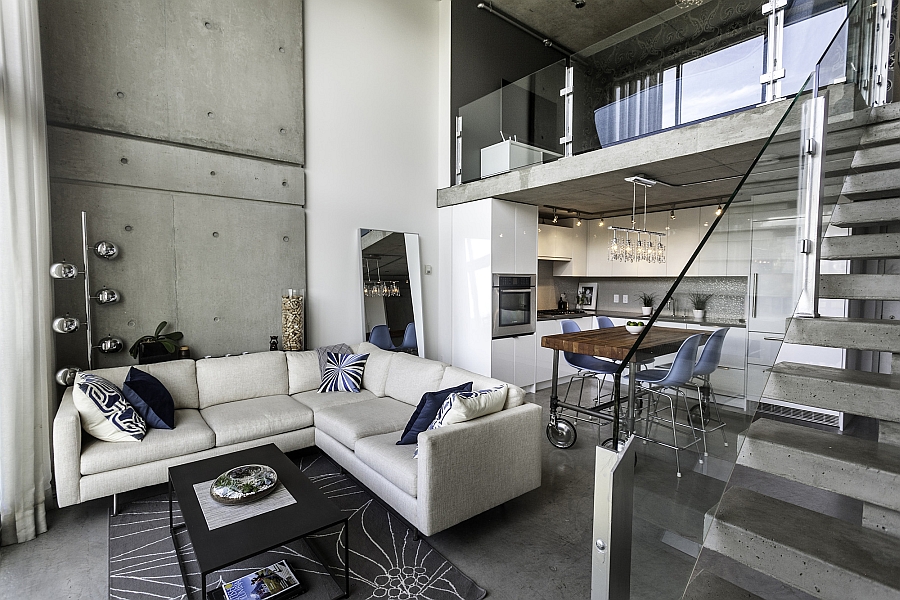 The interior of the loft is spread across two different levels with an open living area on the lower floor and the private quarters nestled on the top level. Exposed concrete shapes much of the interior, with the walls, staircase and the roof of the living space sporting a tinge of industrial charm. A custom-built chef's kitchen in white, a cool dining space with a table on wheels and a plush couch in the living area give the home an inimitable aura of its own. A concrete staircase with glass railing leads to the top level, where a small entertainment area greets you gleefully.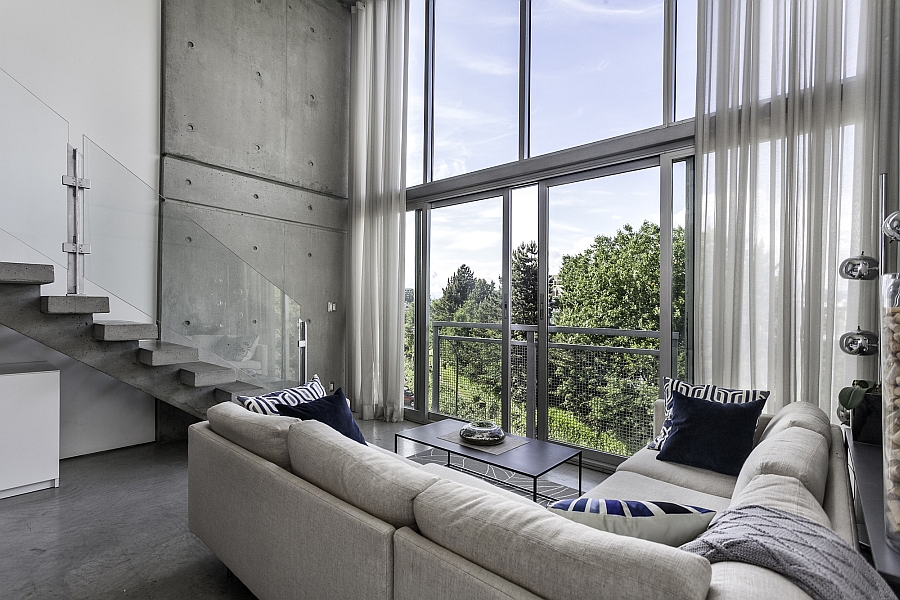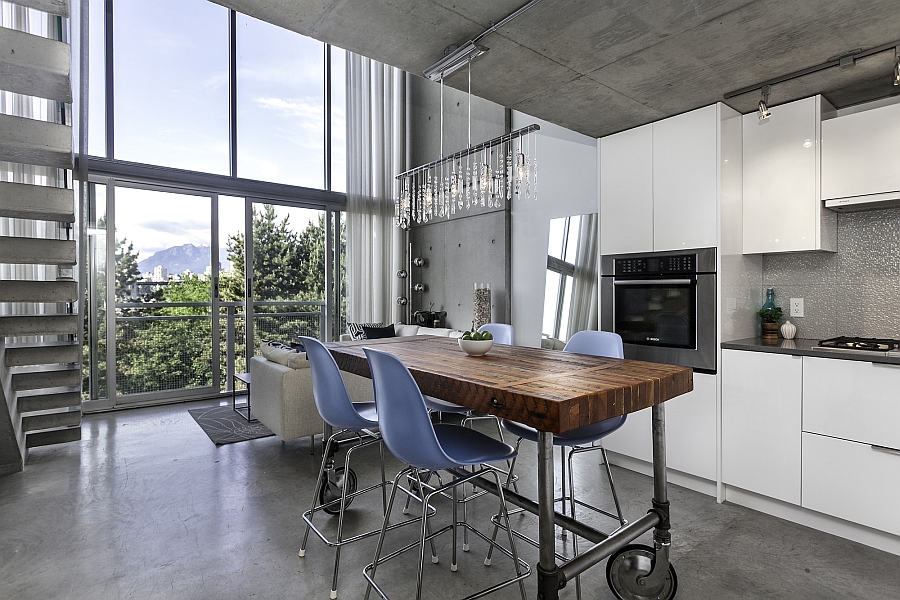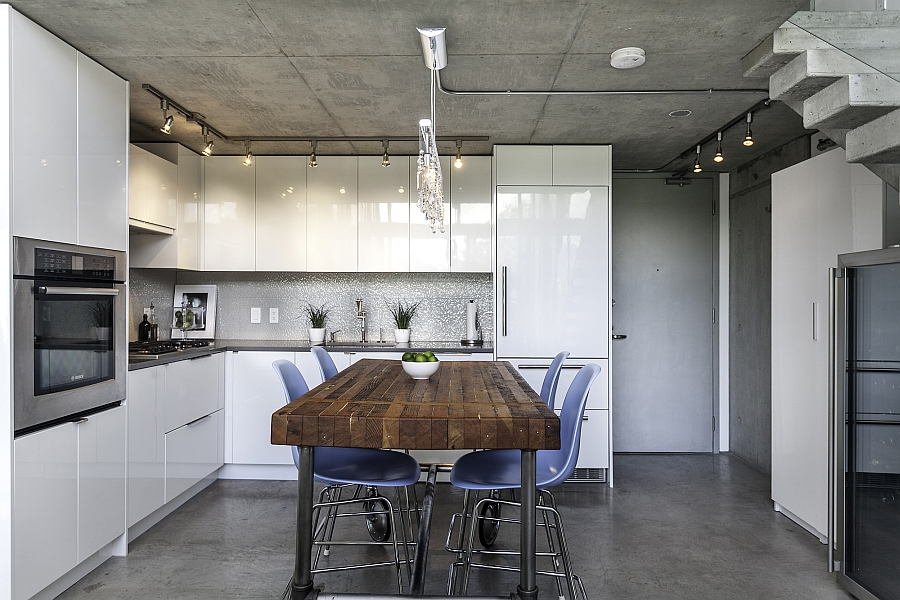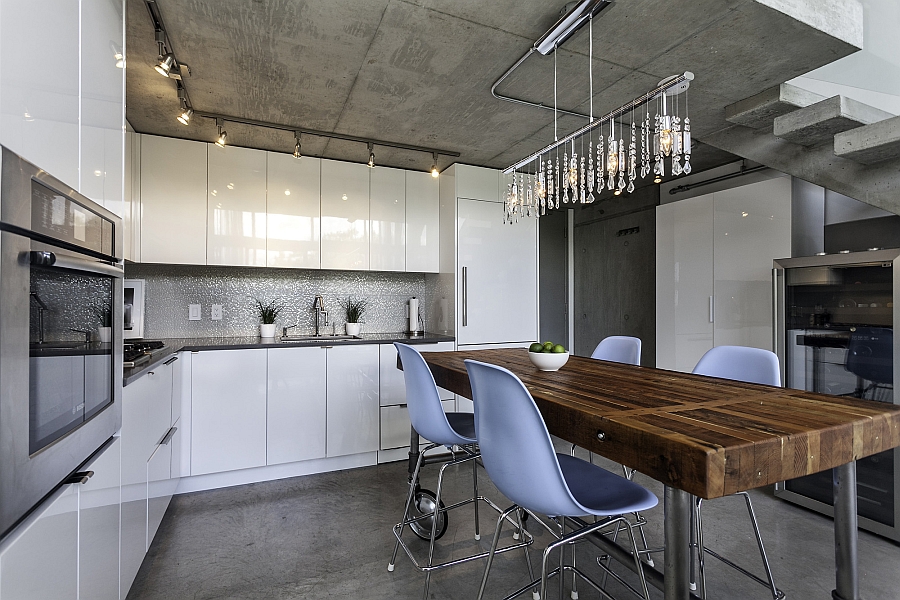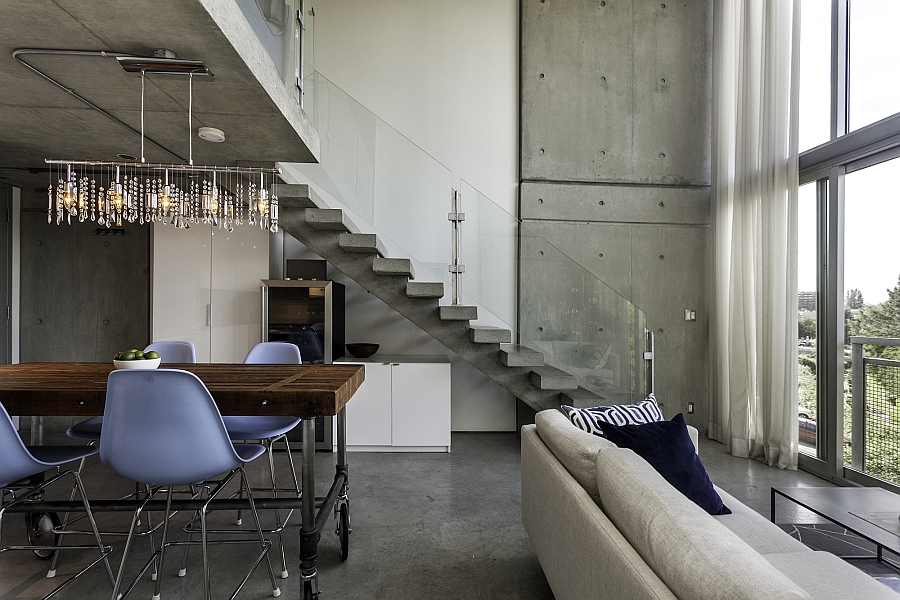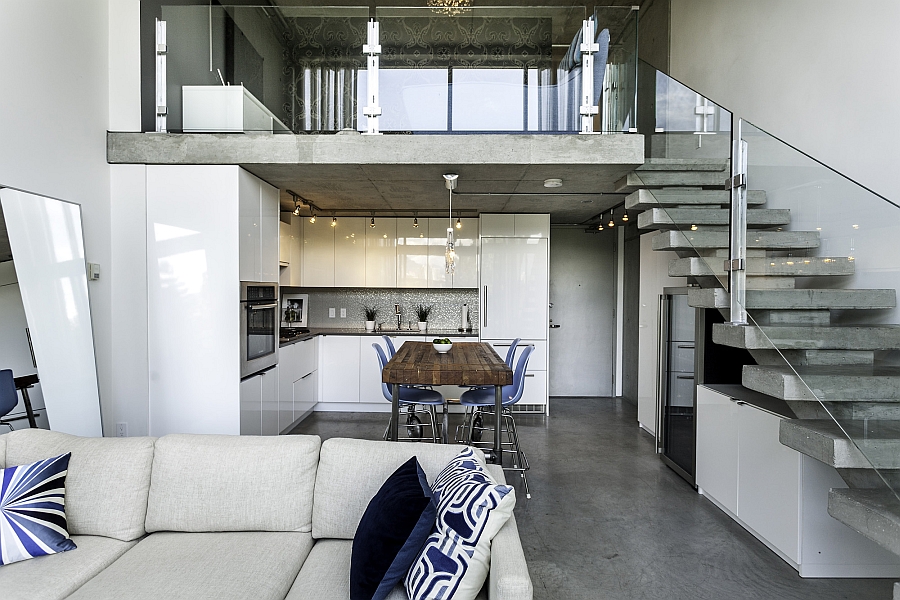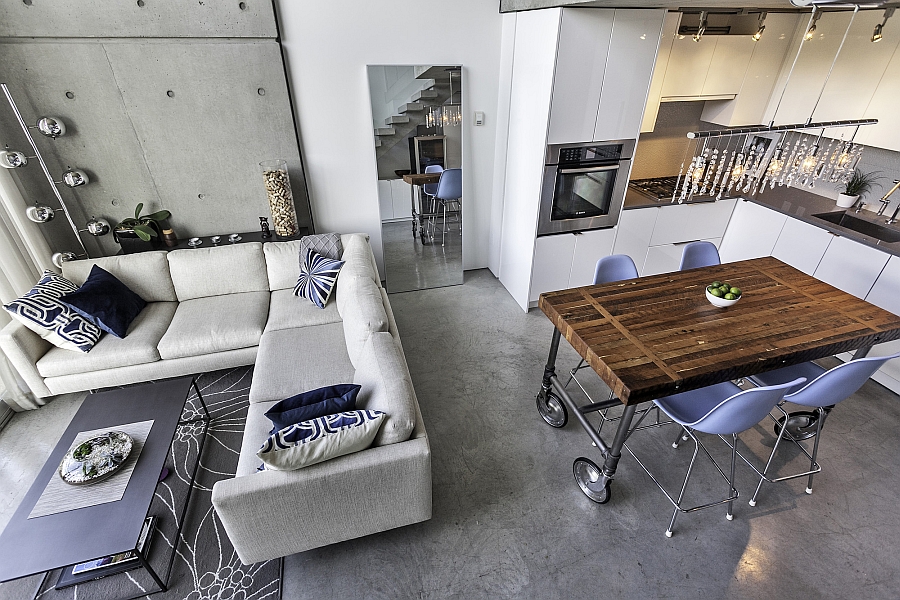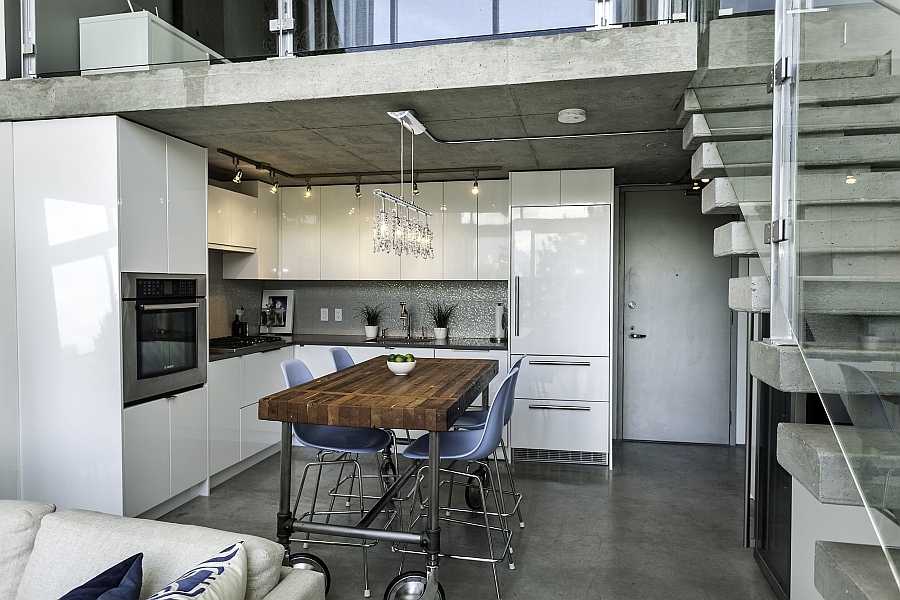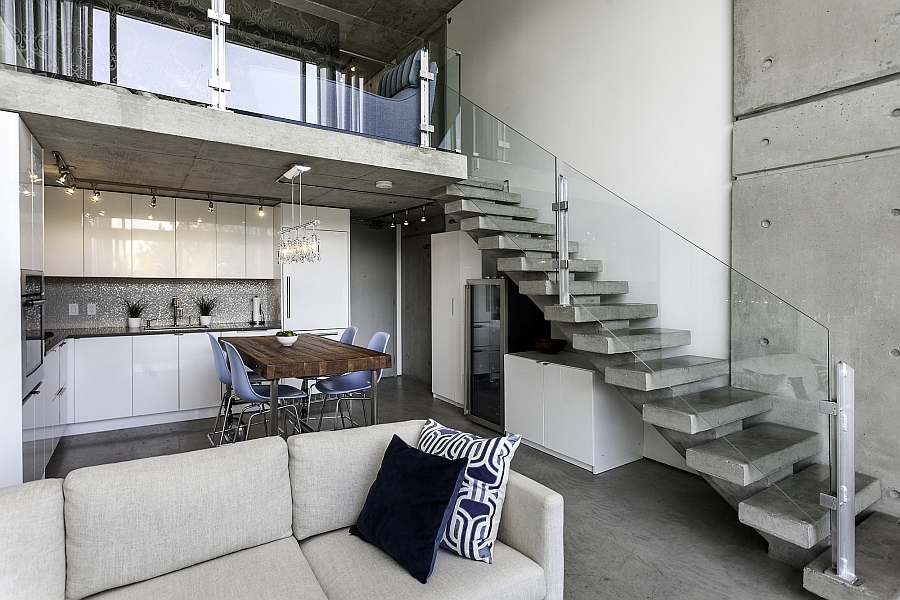 The amazing master bedroom offers unabated views of the city, even as it provides a serene getaway that seems to be detached from the hustle and bustle of busy city life! The spa-like master bath with a standalone tub, rain-shower and tranquil ambiance adds to this wonderful experience. A private entrance from the master bedroom leads to a rooftop patio that just might tempt you to spend more time outside than indoors!
Currently listed on the market by Albrighton Real Estate for $899,000, this loft could be yours if you hurry now!