If you own a sensational penthouse in the city of Beirut, Lebanon, then most homeowners and architects would want to incorporate the distant Mediterranean views into the overall scheme of things. But iconic architect Bernard Khoury has always had ideas that have challenged conventions and redefined the trendy. The mesmerizing N.B.K. Residence nestled of the ninth floor of a seemingly mundane skyscraper in Beirut once again confirms the genius of this renowned architect with its mesmerizing design and exclusive interiors that leave you spellbound. Spread across three sensational levels, the penthouse is arguably the best bachelor pad that you will ever come across!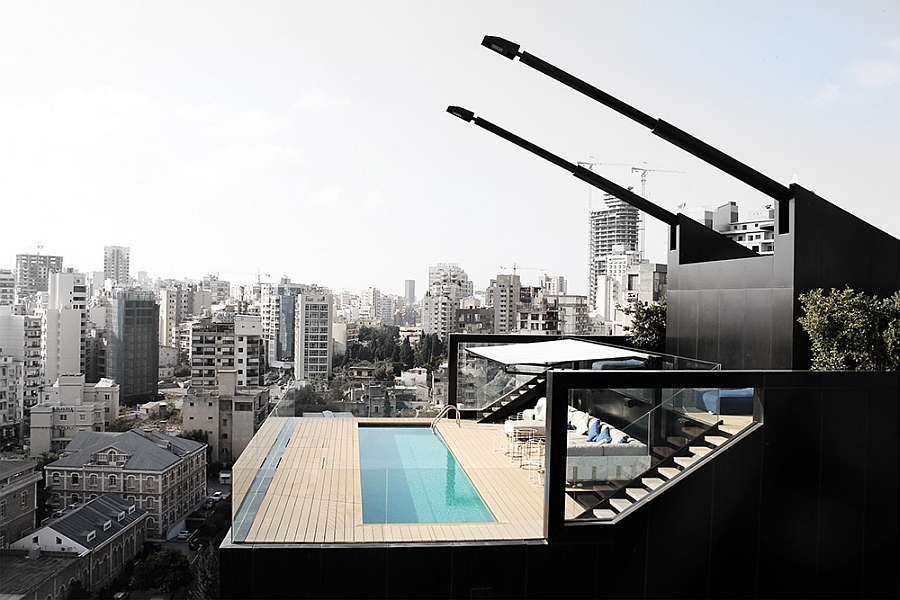 Located on the line that once separated east and west Beirut, the penthouse boasts stunning views. In fact, it was the location of the penthouse and its surroundings that defined the orientation of the space. Opening up towards the glittering city skyline, a ravishing rooftop swimming pool is the showstopper of this chic residence. The two antennas that contain the outdoor lights for the pool deck give the impression of twin military tanks mounted on top of the building from a distance! The penthouse itself is completely different from the building below it in terms of both its skin and interior, giving it a sense of exclusivity.
The beautiful reception of the house welcomes you inside with an elegant sitting area, a lavish dining space, a kitchen and a master bedroom next to it. A floor-to-ceiling wall library gives the space a distinct identity, while large glass windows offer unabated views of the city and the Chouf Mountains in the distance.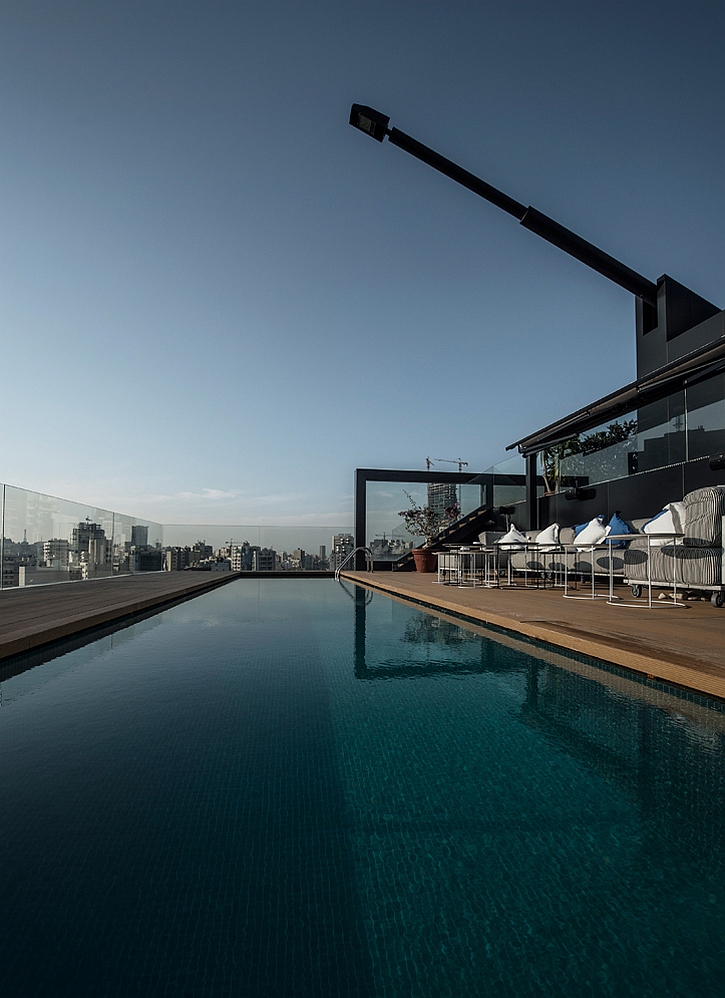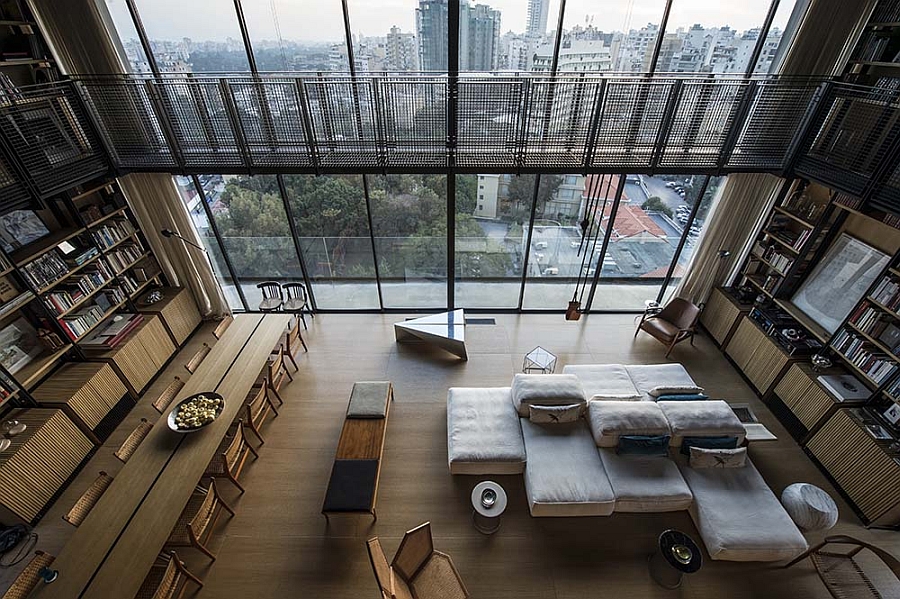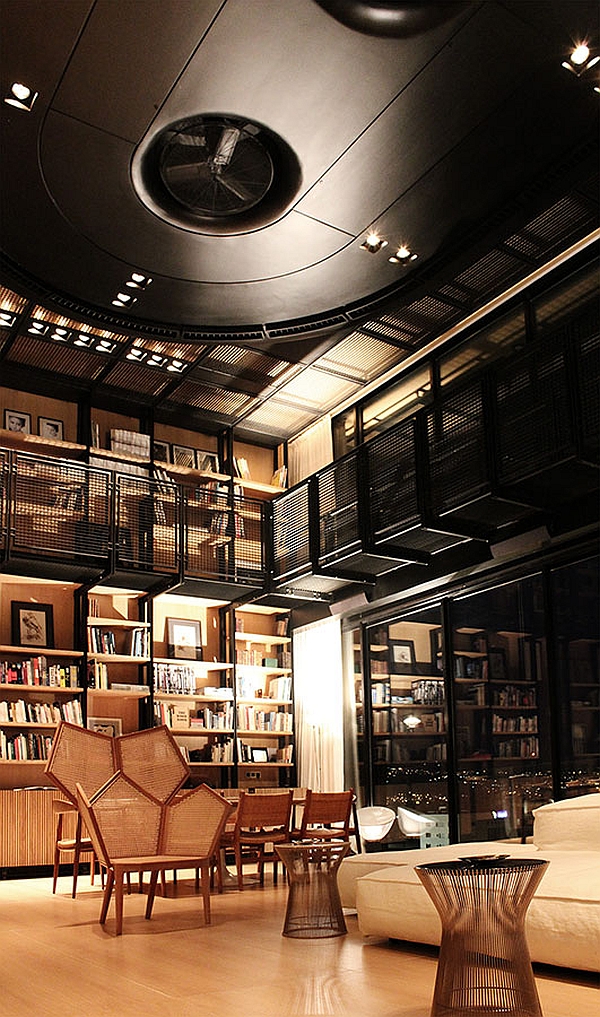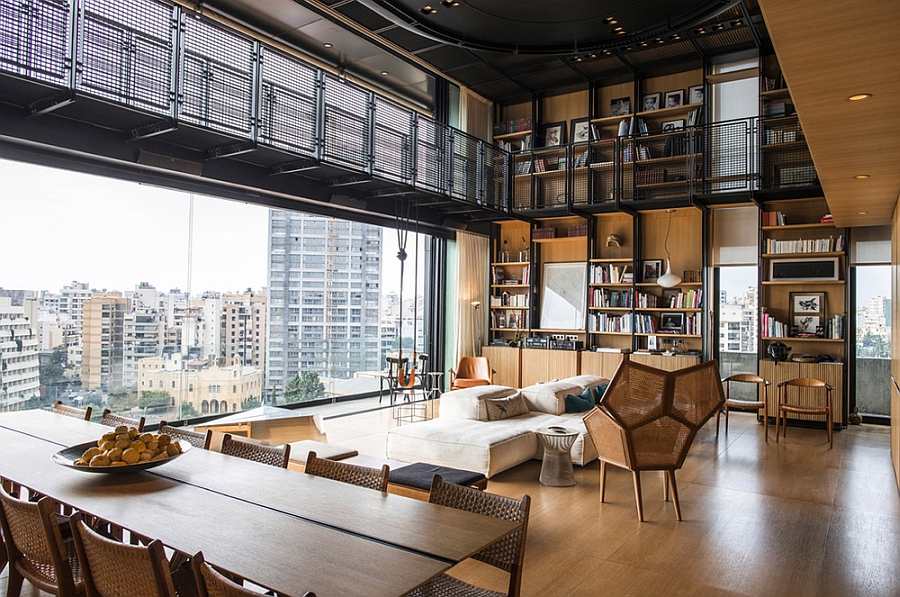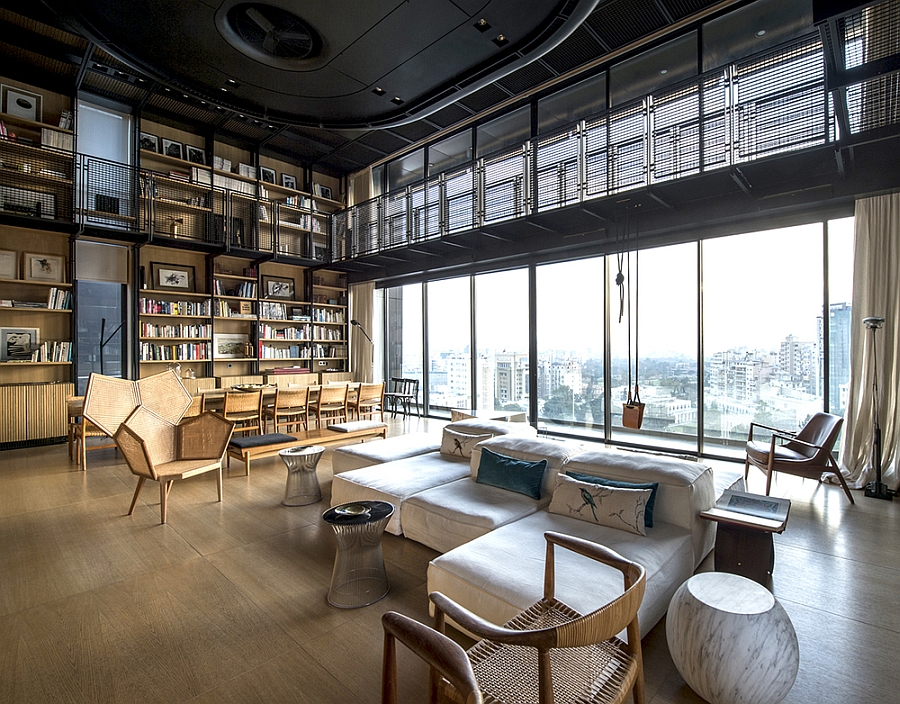 While wood panel cladding and sculptural decor add inviting warmth to the ravishing home, it is intricate steelwork that becomes the defining element of the penthouse. A second floor mezzanine level with a steel grating bridge and a fresco-style giant metallic installation that turns the ceiling into a sensational visual addition add to the overall ambiance of the space. Additions like a gorgeous spiral staircase and serene private bedrooms complete this one-of-a-kind dream home.