In the past, we have seen some amazing penthouses and New York City townhouses that have swept us off our feet with their grandeur. The innovative architects at Turett are at the forefront of this smart trend that not only turns narrow townhouses into sensational modern homes, but also gives old structures a dazzling new lease on life. Transforming a former Greenwich Street warehouse that was also used as a painter's studio into a handsome home for a family of four, this latest project from Turett is another brilliant case in point!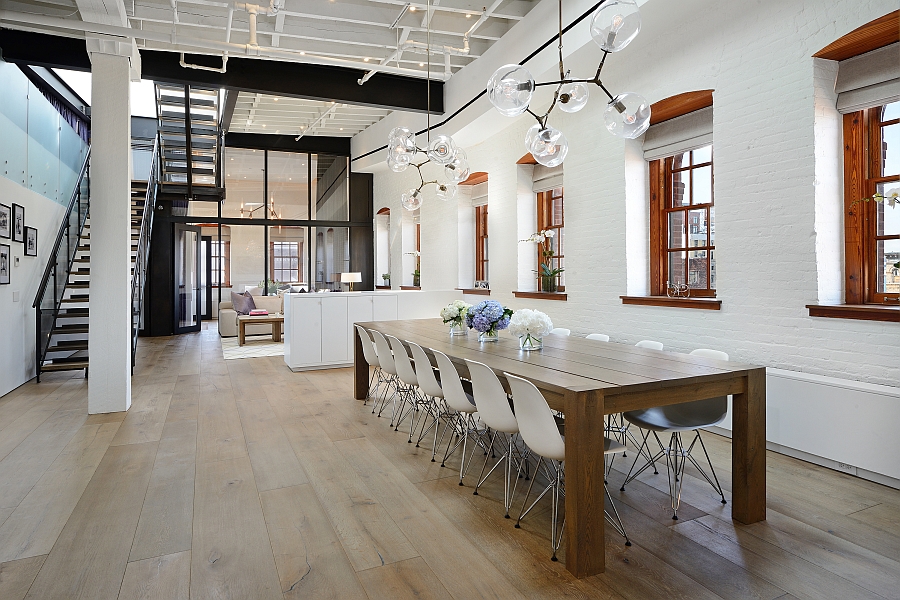 The Greenwich Street Loft Penthouse showcases timeless elegance wrapped in sleek, modern style, thanks to the soaring 17-foot ceilings that welcome you with plenty of pomp. The large living area contains a dramatic dining room at its heart with chandelier lighting that instantly becomes the focal point of the space. A relaxed living area flanks it on one side, while a glass and steel wall that houses the master bedroom takes up the other end. Bavarian oak floors, wood-framed windows and exposed brick walls effortlessly blend with the posh, modern additions to create a truly inimitable style.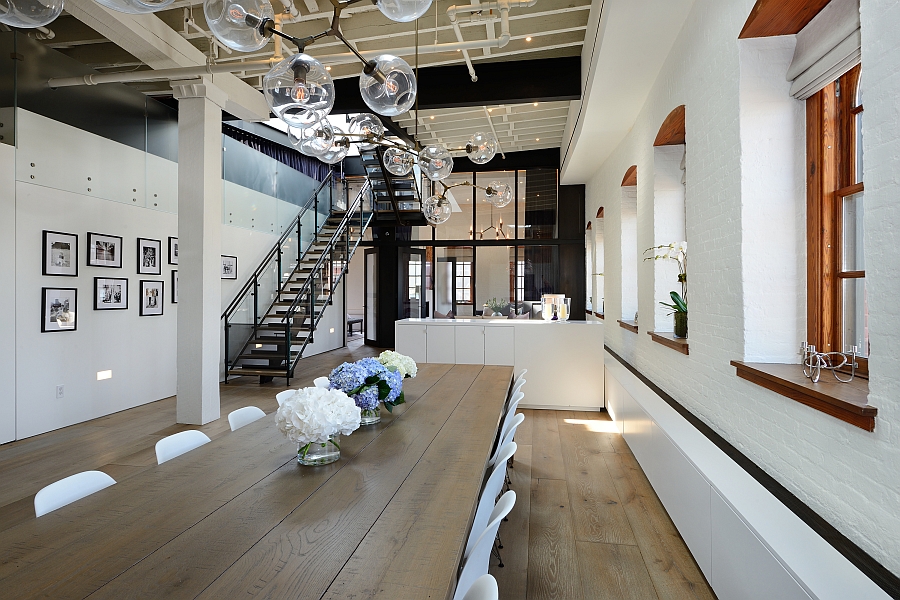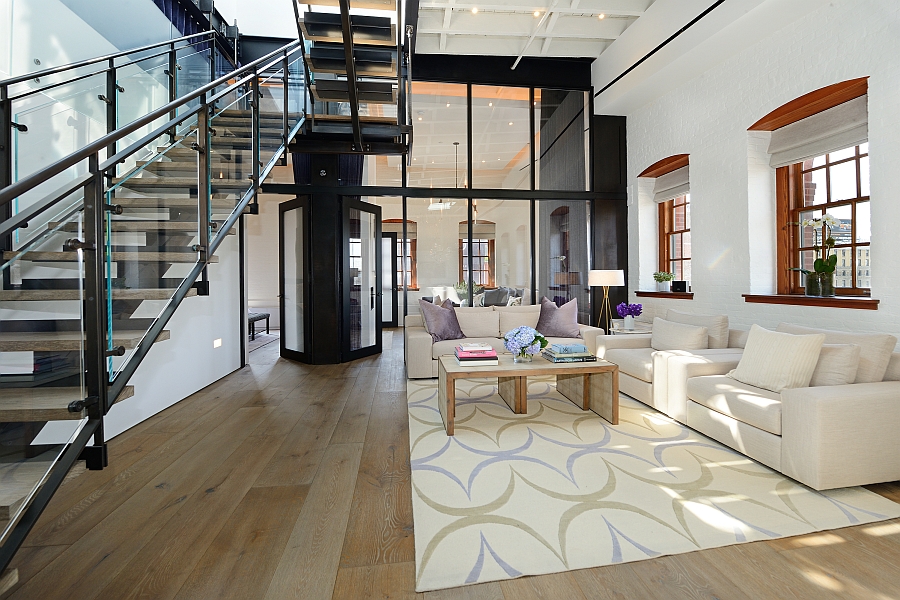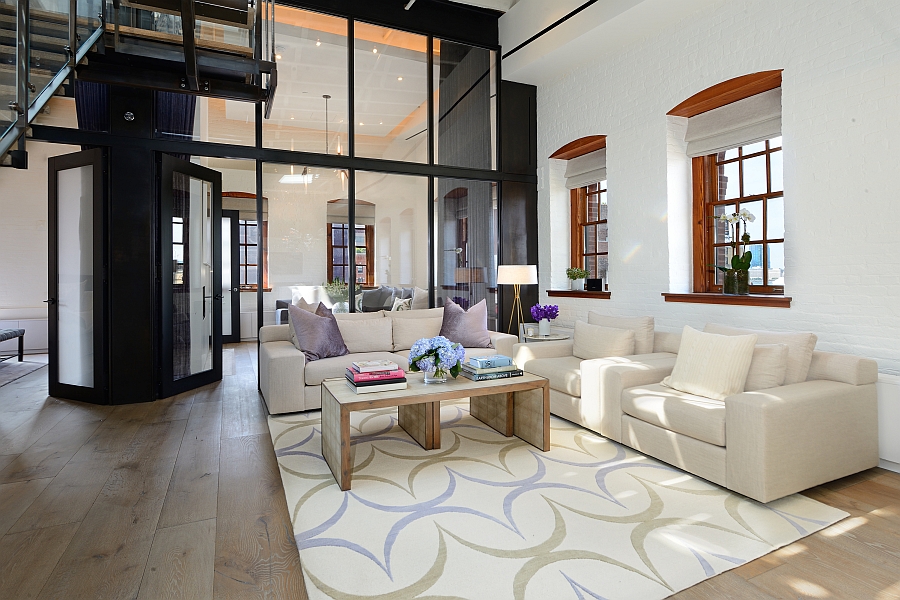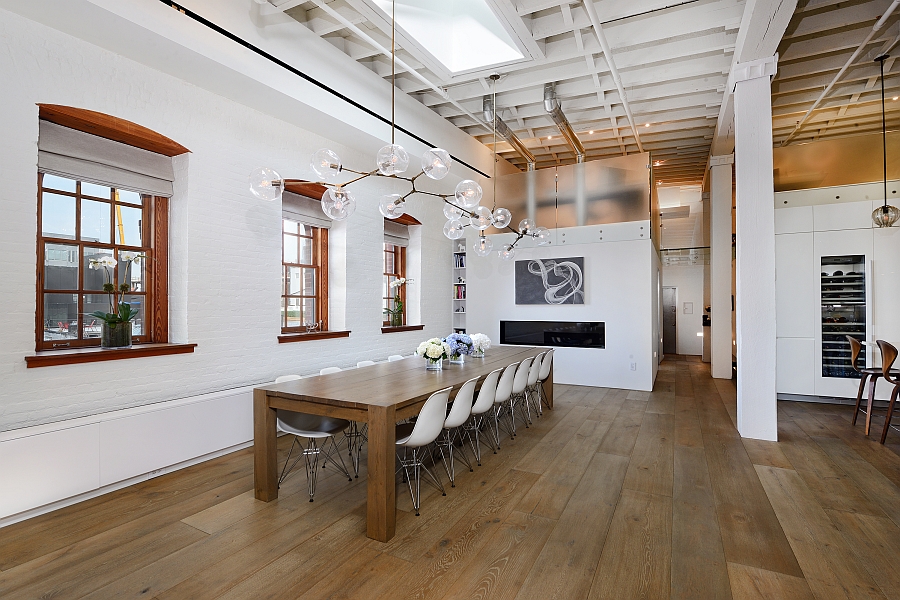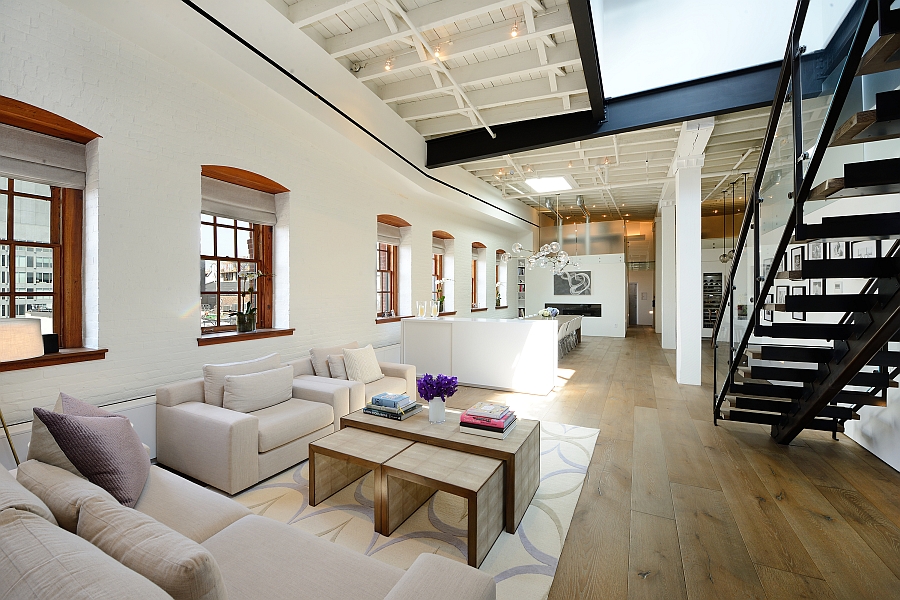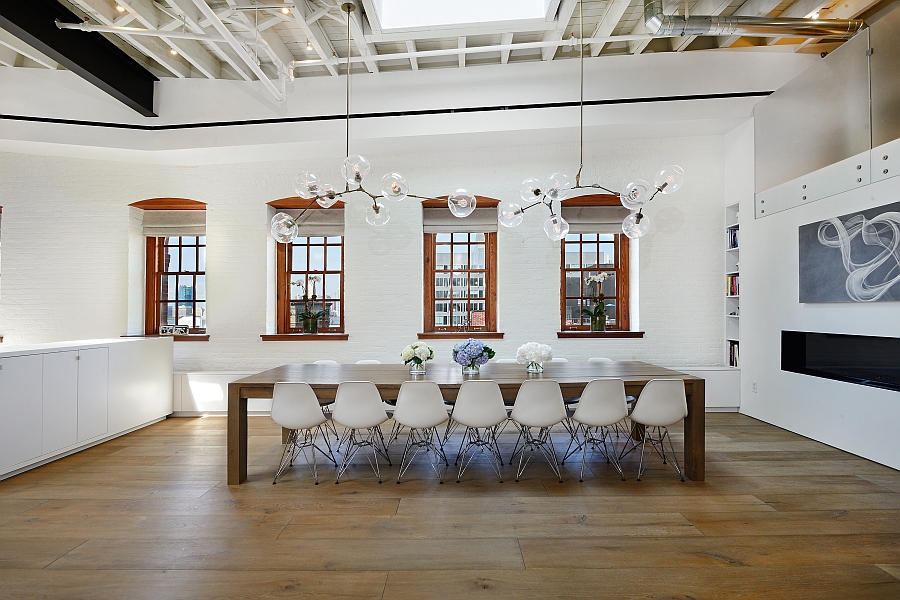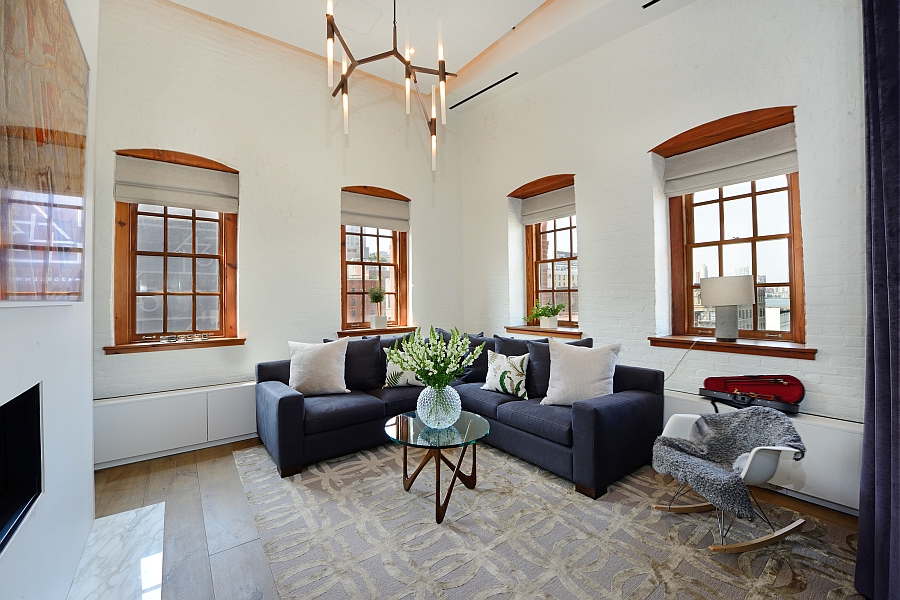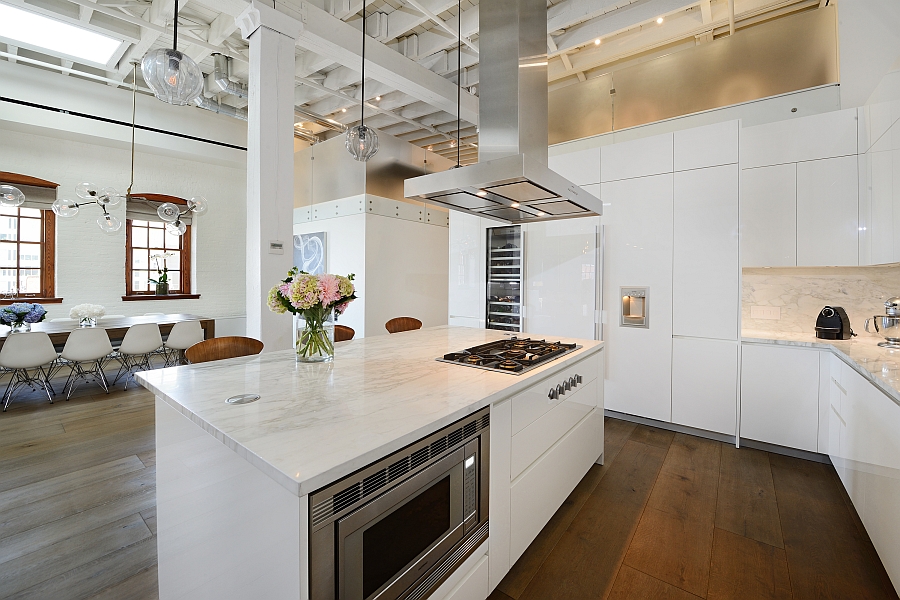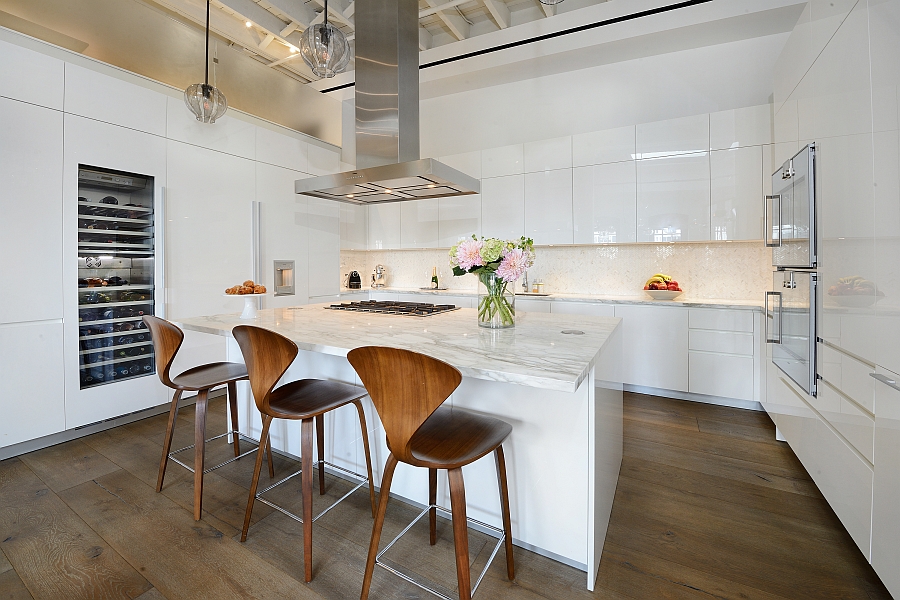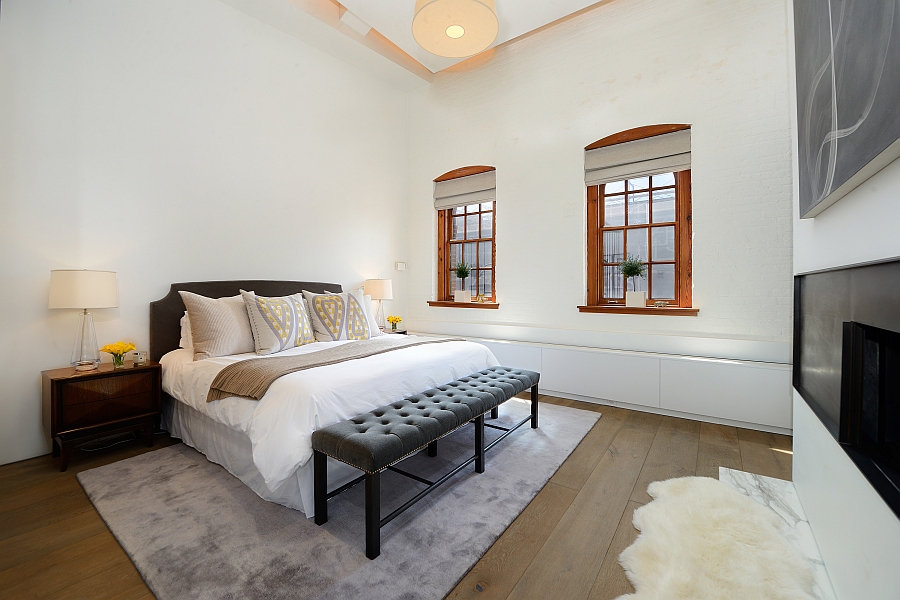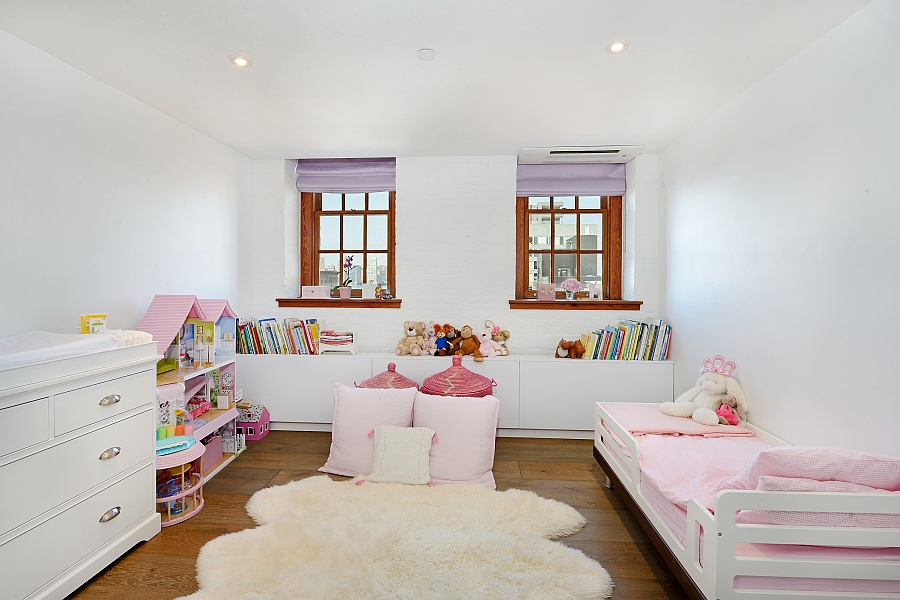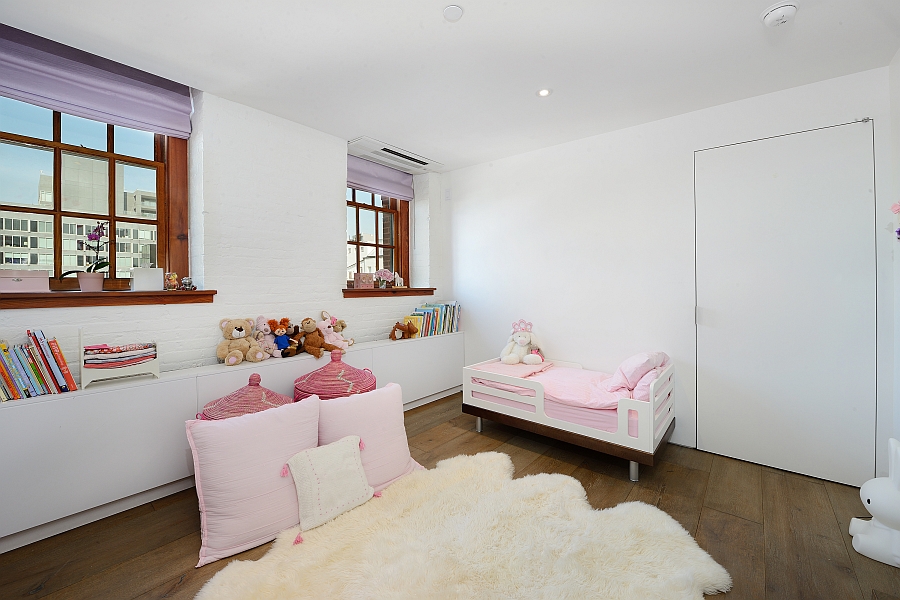 The custom-crafted staircase in blackened steel and oak anchors the entire area, while the state-of-the-art kitchen in white steals the show with its array of varied textures. White acrylic cabinet surfaces, Calacatta marble counters and a custom-crafted backsplash add intrigue, even as the iconic Cherner bar stools add a touch of warmth to the area. A sophisticated master bedroom coupled with a spa-like bathroom, two home offices that make use of every inch of available space, and ample natural ventilation complete the interior.
A stunning 1500-square-foot rooftop terrace with an outdoor dining area, a lounge space, a BBQ and a kitchen ensures that this loft penthouse is a real showstopper. With amazing views of the NYC skyline and the Hudson River, the penthouse seems to capture the incomparable spirit of New York City to perfection!