Brazil is a nation with a very distinct and unique culture, style and aura that is renowned across the globe, and Rio is without a doubt its biggest attraction. Hailing from the city, Cristiane Peixoto, a floral designer, and her husband Marcus Silberman wanted to fill their new $4.5 million apartment in the Upper East Side of Manhattan with the bright and brilliant zest of Rio. And at the heart of this fabulous transformation is a spectacular terrace garden that is filled with rich natural vegetation, an outdoor lounge, a beautiful pergola and a lovely tent with seating.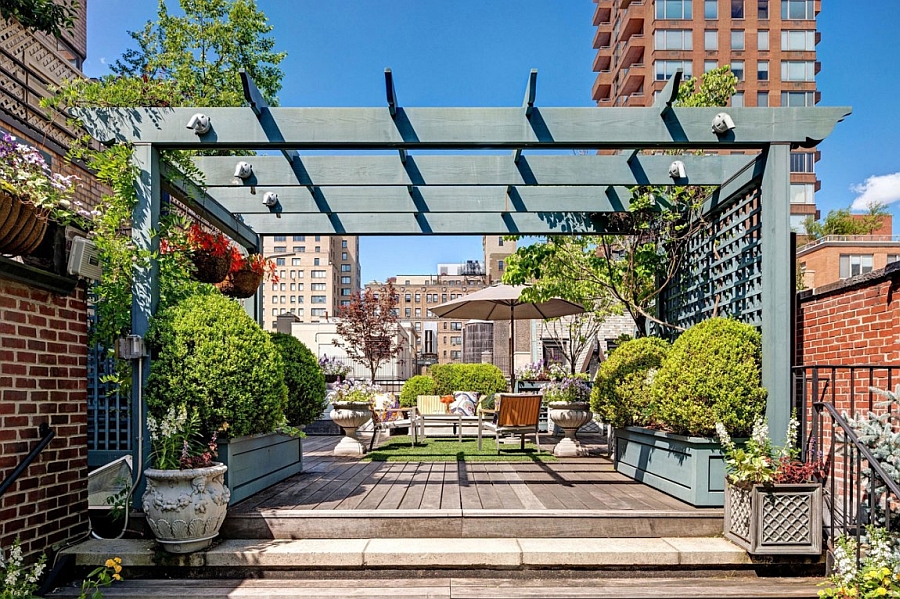 The 2000-square-foot rooftop garden of the apartment was crafted with great care by Maureen Hackett, who changes the plants with the varying seasons and removes the seasonal additions each winter to ensure that the owners have a secluded, tropical retreat from May through September. The terrace garden acts as a wonderful extension of the living area, and the family finds itself spending more time here in the summer months than indoors! The sun and the natural canopy evoke images of Brazil and also offer a refreshing, natural hangout.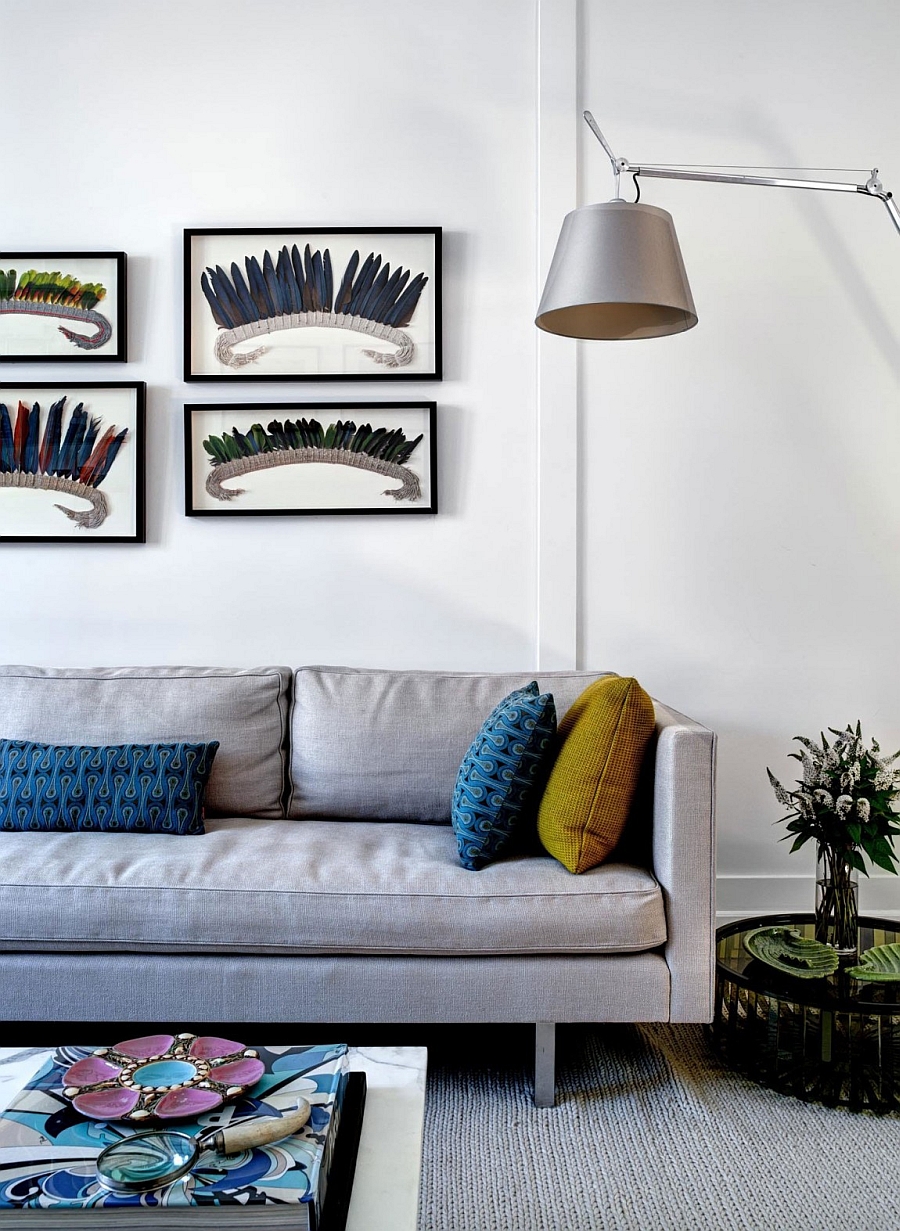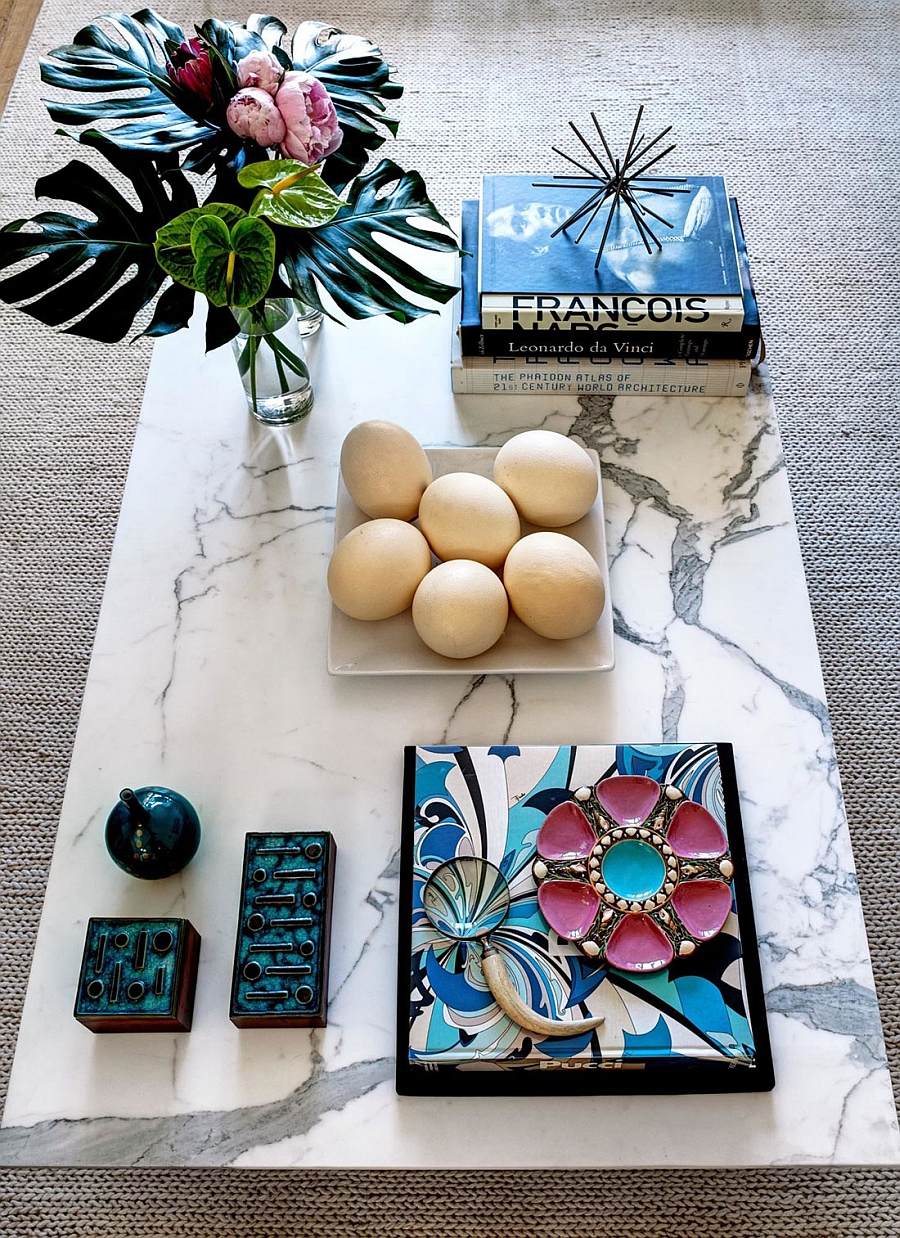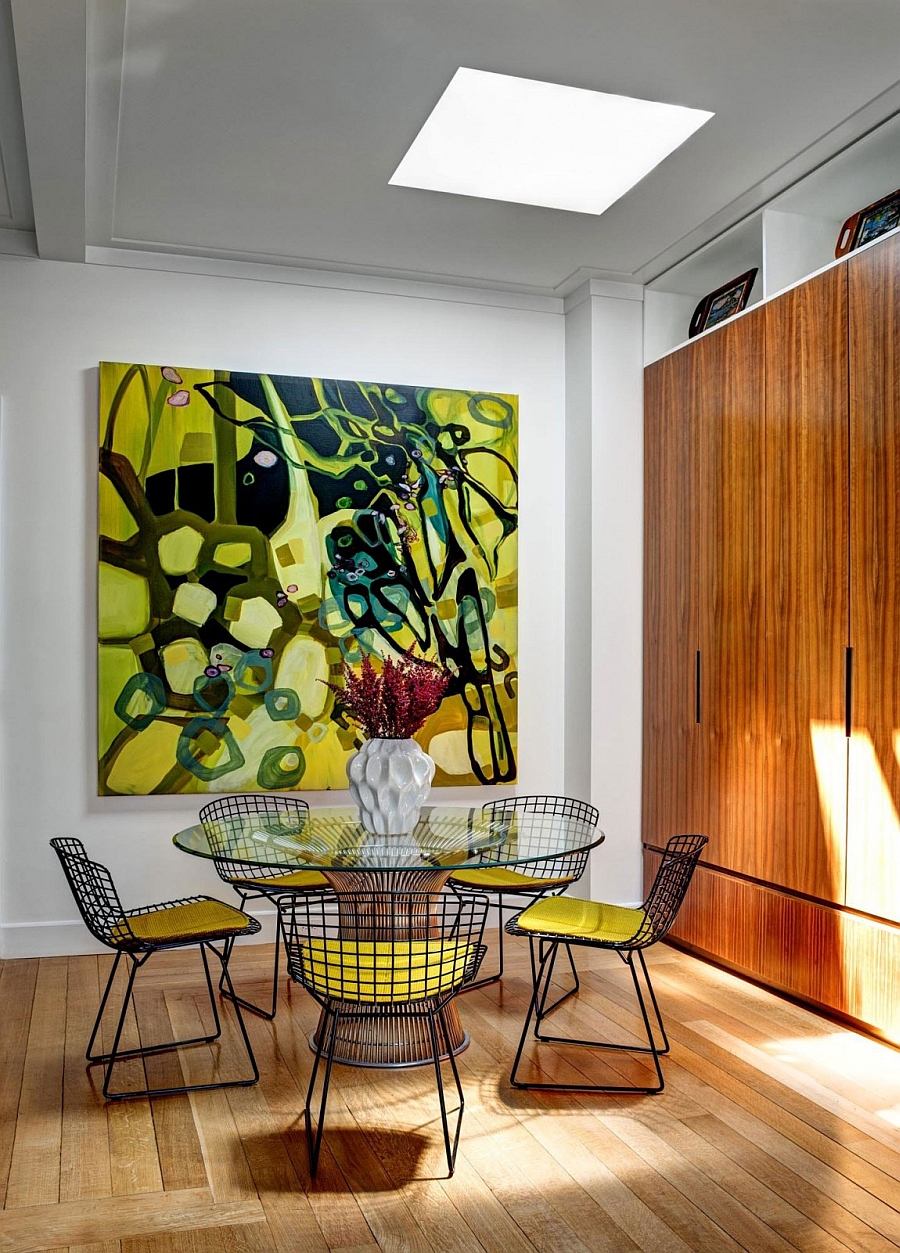 With Japanese red maples, river birch, white-flowering American dogwood and seasonal additions like the cyclamen and tulips, the garden is indeed a sight to behold. Designer Peter Pawlak took over shaping the interior, giving it a sleek contemporary appeal with bright pops of color. The living area and the bedrooms embrace an understated, minimal look, while the warm kitchen and striking dining area with the Platner Table help create a perfect gathering spot for the family indoors.
A neutral color scheme and smart entertainment options complete this creative Manhattan apartment that attempts to bring a dash of Brazilian magic to New York City!