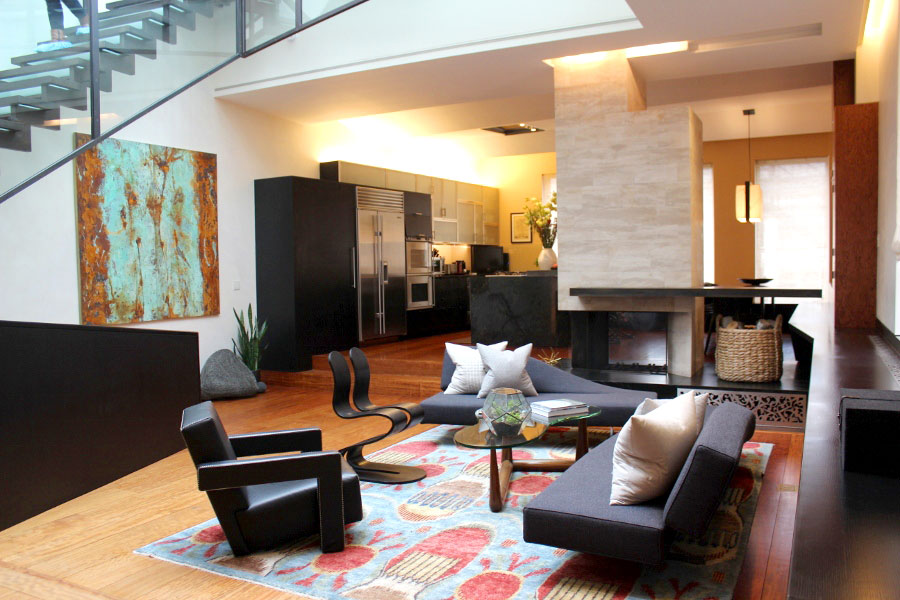 How would you interpret a Gibson Stradivarius violin as a home?
It may seem like a tall order, but Charles Rose Architects managed to pull it off for the Manhattan home of Grammy-winning violinist and composer Joshua Bell without missing a beat. Converted from the upper floors of an old manufacturing plant, the harmonious two-level penthouse with a soaring glass atrium and oasis-like rooftop terrace is certainly music to our ears.
SEE FULL GALLERY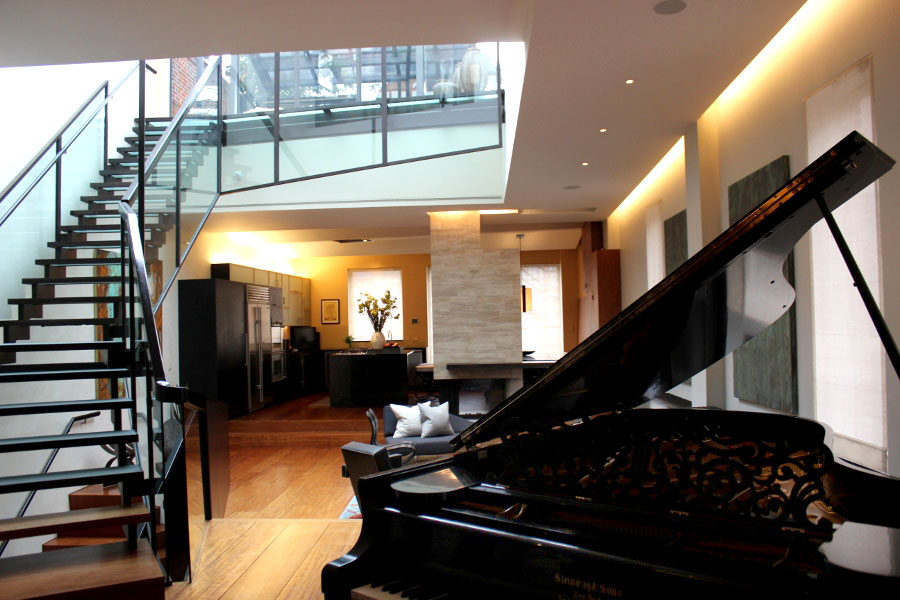 The first thing you notice as you step off of the elevator that opens directly into the penthouse is the soaring glass atrium that allows sunlight to flood the entire apartment. The design's musical references become more and more apparent as your eye traces the rich wood of the floor and dramatic fret-like staircase that mimics the neck of a violin.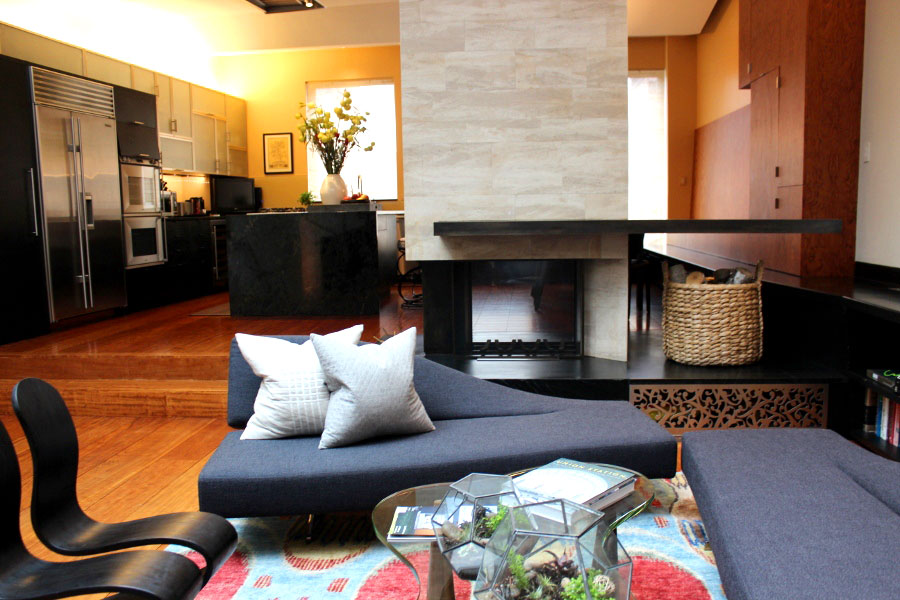 A sunken living room allows the main level to be partitioned off into zones without blocking sight lines.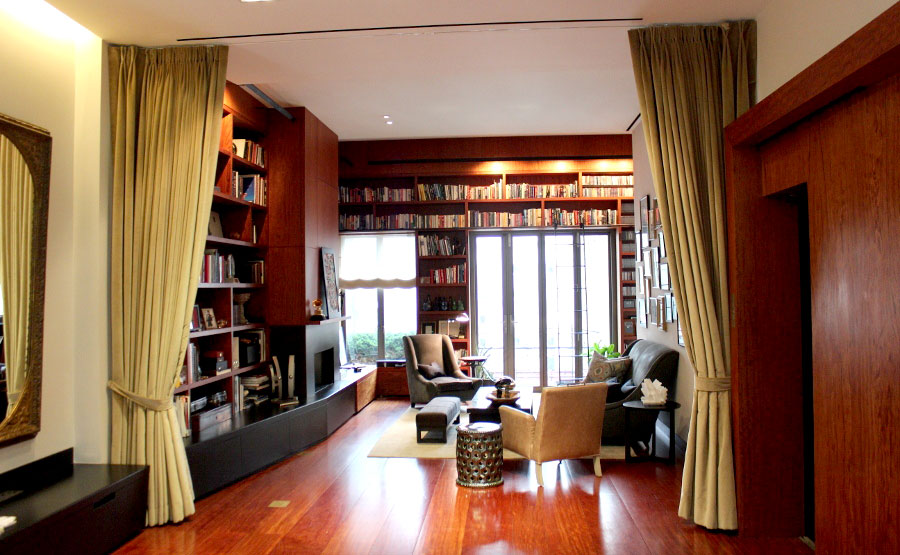 The mood of the airy and modern living room swerves in a slightly different direction as the floorplan moves into the more traditional study. Lined with bookshelves, the cozy space can be closed off with heavy curtains to become a private performance area. A small nook serves as a contemplative desk area to compose music, and french doors reveal a small balcony for when a break is needed.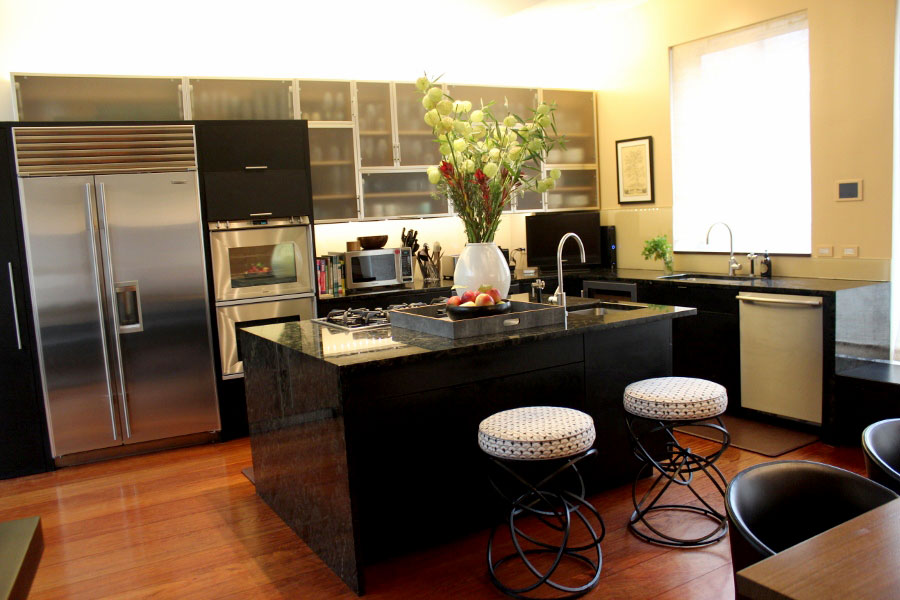 Across beyond a see-through limestone and steel fireplace lies a functional kitchen with adjoining dining area.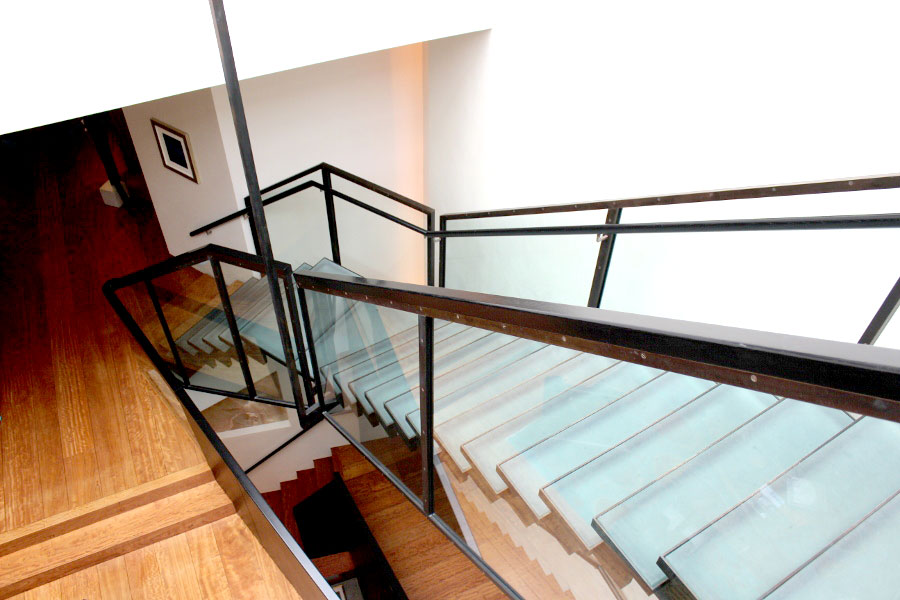 The main level is certainly impressive, but a trip up the oxidized steel and glass staircase reveals a whole new dimension of the home.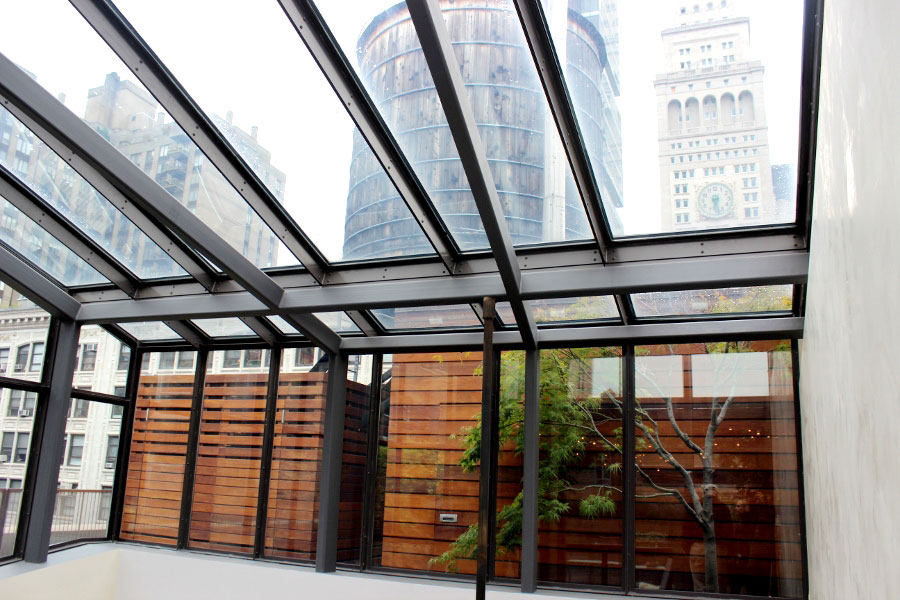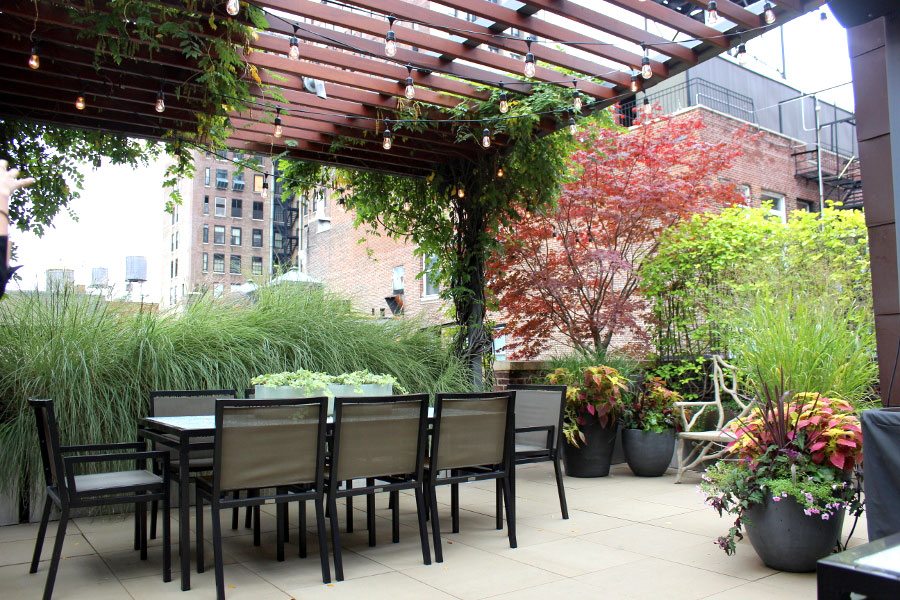 Can you imagine how many songs this lovely rooftop patio could inspire? Expansive as it is, the verdant dining space is just one section of the oasis in the sky. Around the bend, a thin passageway leads to a completely separate space as a wooden water tower looms overhead.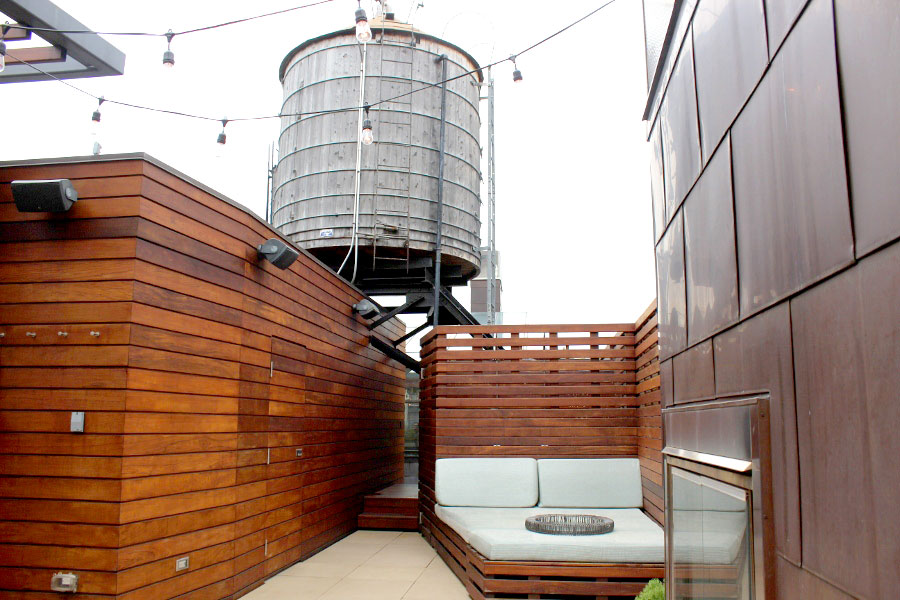 The north end of the rooftop offers a place to relax under the stars even in the colder months, thanks to a built-in fireplace. And if a roaring fire is not enough to keep warm, the steamy hot tub should do the trick.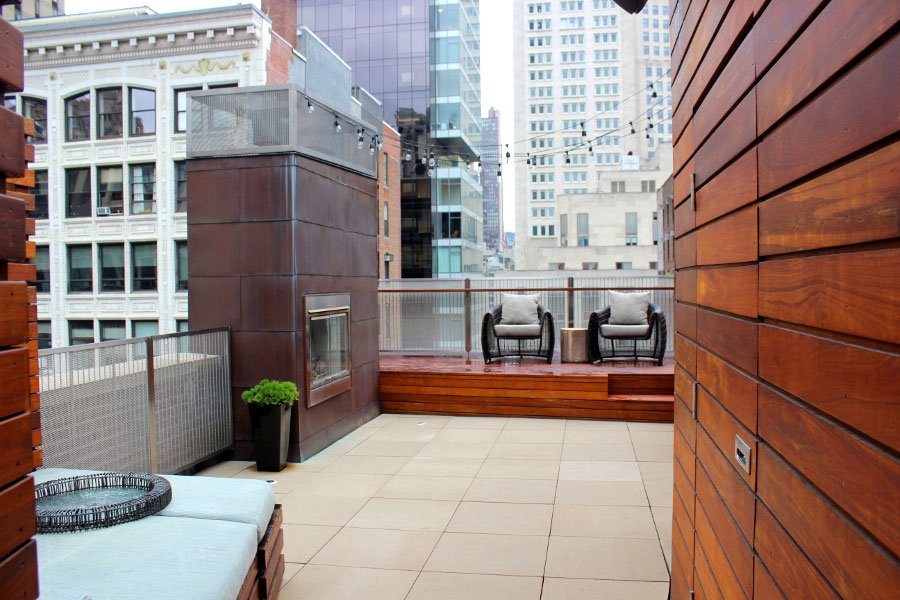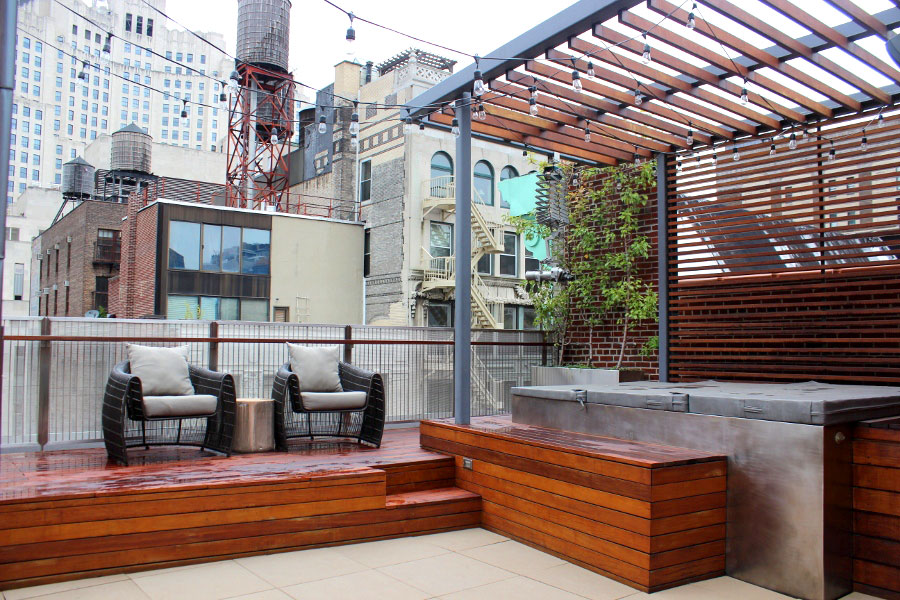 We hope you enjoyed coming on this house tour with us. What was your favorite part of this home?
Photos © Yuka Yoneda