So what is the biggest challenge that many of us face when it comes to decorating our homes? Undoubtedly 'space' is the answer that tops the list almost every single time. We try our very best to make the most of every inch of available space in our homes and often dream about how that one extra room could solve all our space conundrums. Funnily enough, when we do eventually move into a bigger home or get that one additional room, soon we find ourselves craving even more space! Be as that may, proper planning and the smart utilization of the available room can often turn a cramped home into an airy and relaxed hub.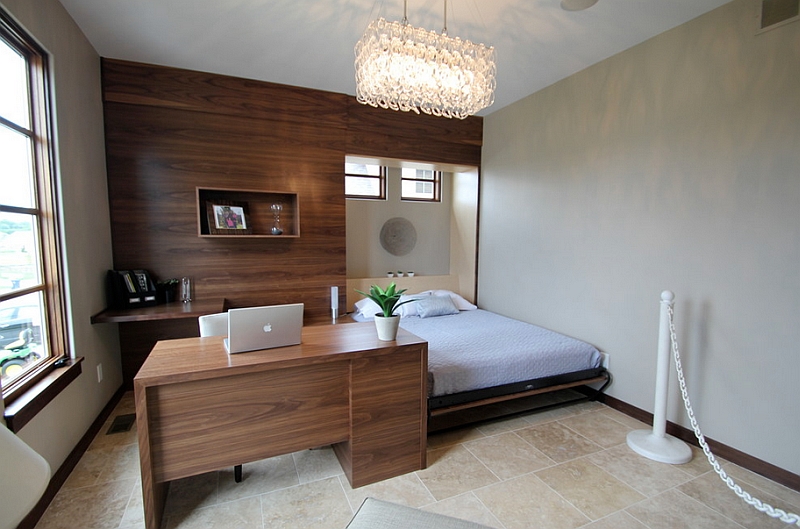 In an attempt to find that elusive 'additional nook', today we turn our attention to the forgotten, lonely corner in the bedroom. Often overlooked and rarely utilized to the hilt, the bedroom corner is filled with potential waiting to be unlocked. All you need is the right decor and a bit of creativity to get the job done. And here are 12 snazzy ideas to help you turn that tight corner into a stylish and functional spot –
1. The Corner Bed
Yes, the bed is the focal point of your bedroom, and it needs to remain that way. But making it the star of the show does not necessarily mean you need to put it front and center quite literally! Corner beds are quickly becoming a popular trend, as they not only save up on precious space but also turn that ill-utilized corner into a hot hub for activity. This also opens up the remainder of the bedroom, giving it an airy appeal.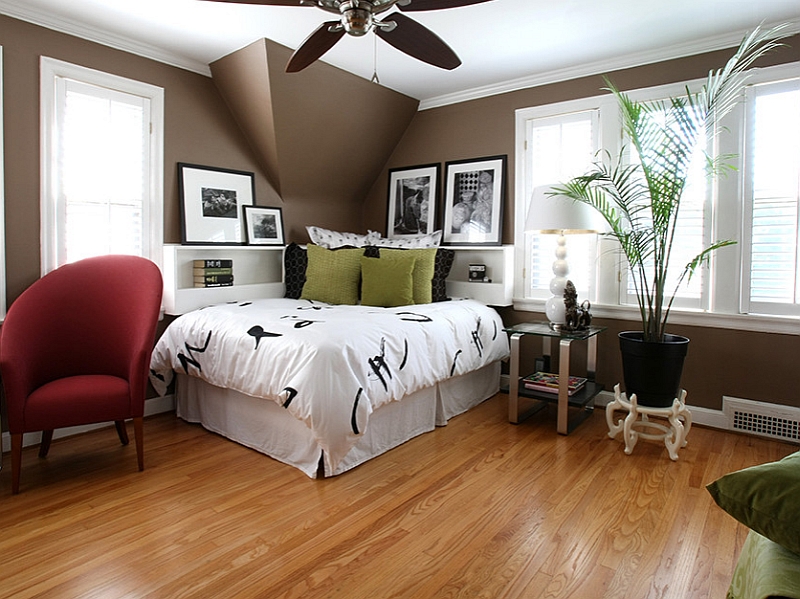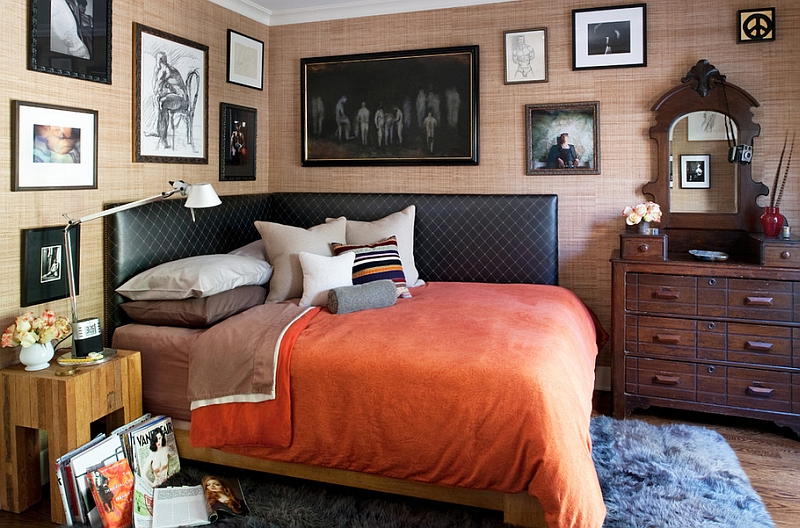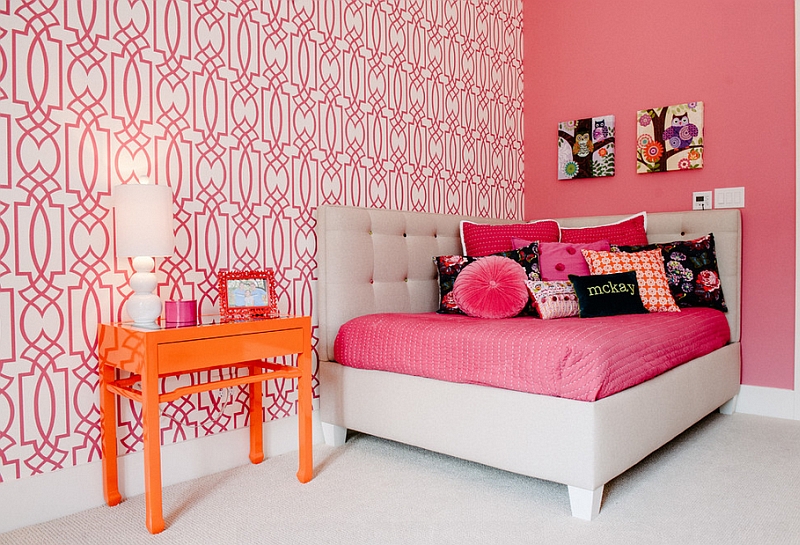 2. Twice the Comfort!
While angling the bed into the corner or giving it that dual headboard is one of the ways to go, you can also put in a couple of beds in the corner to really cut down on the wastage of space. This is another hot look in kids' bedrooms that is replacing the use of bunk beds, and the common area between the two beds can be used for sconce lighting or as storage and display space.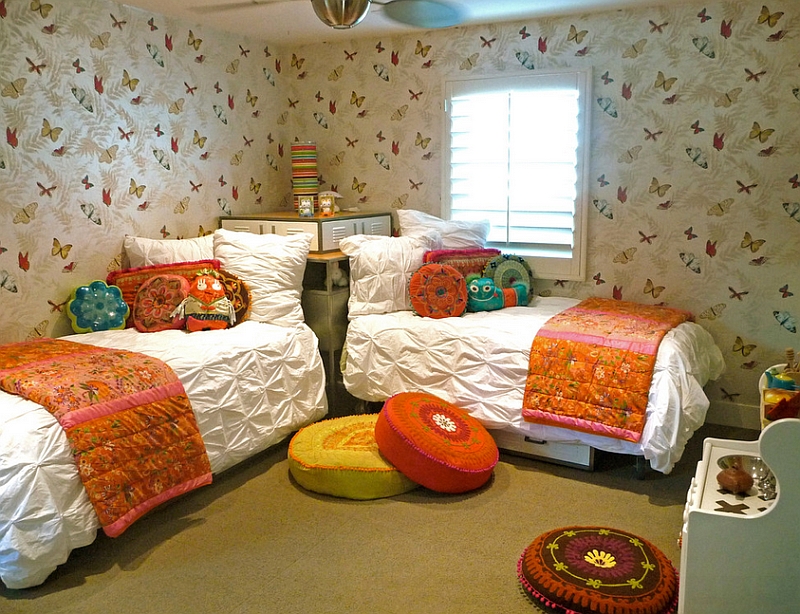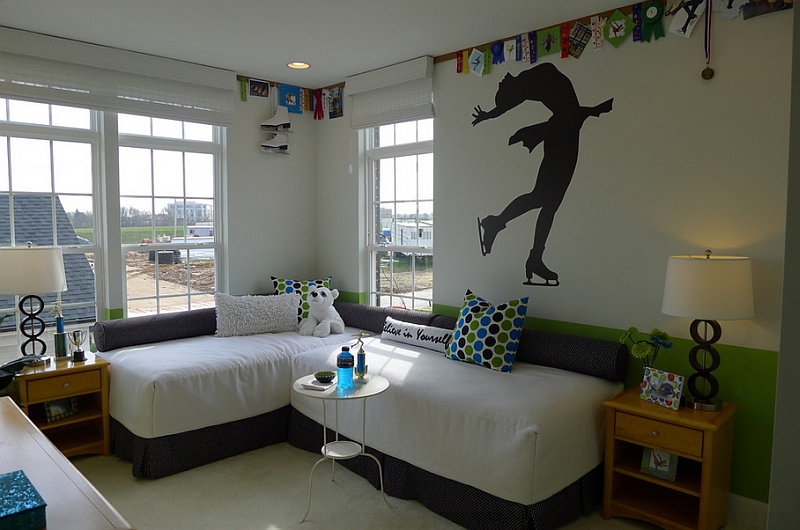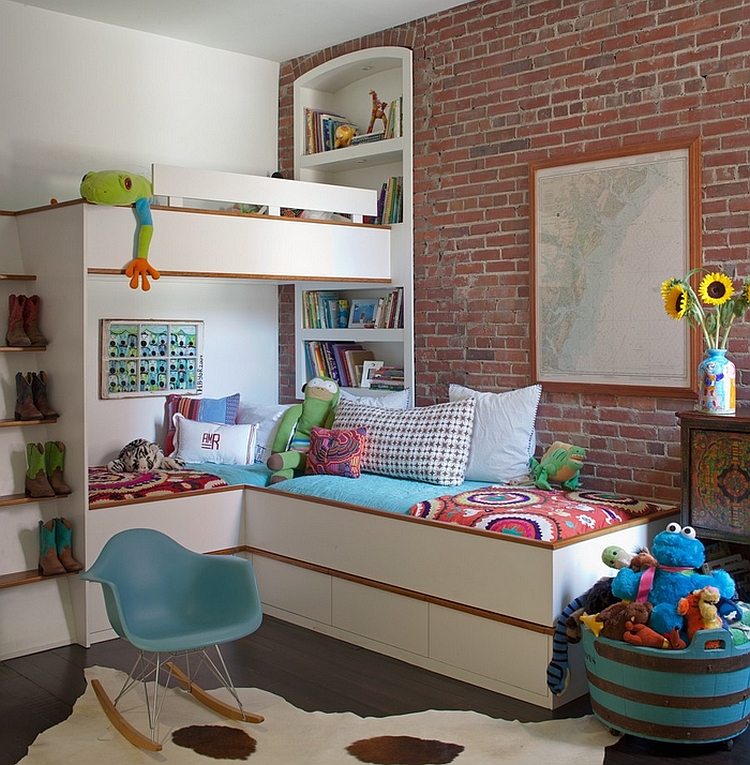 3. A Fiery Corner Fireplace
So, you are not too happy about moving the bed into the corner and realigning the entire room? We understand the appeal of a bed that is placed elegantly at the heart of the bedroom. Instead, turn that boring and at times 'poorly lit' corner into a stunning and brilliant fireplace. The fireplace that you choose can depend on the style of the bedroom and can range from the sleek, contemporary models with a glass front to the classic stone fireplace. We suggest bringing in a standalone fireplace, as it will save you the trouble of going in for a more tedious makeover.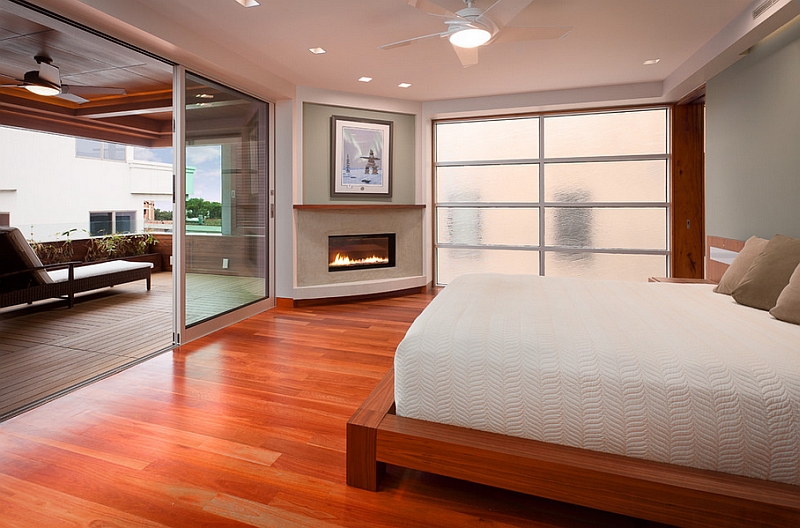 by Lapis Design Partners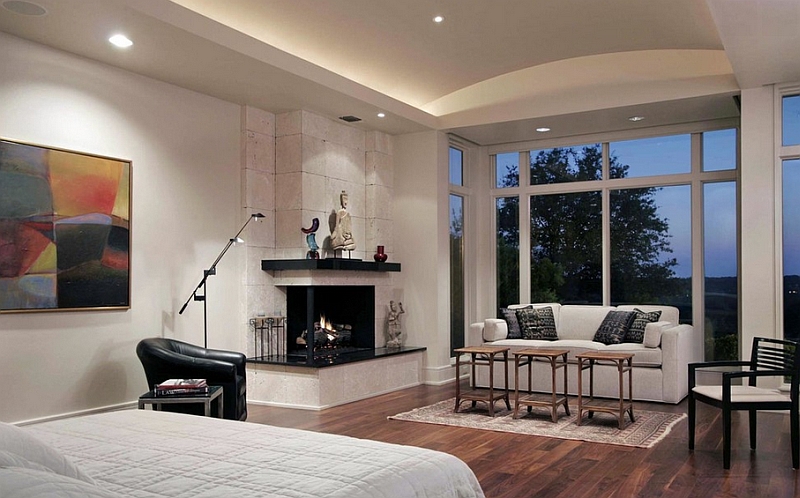 by Fisher Heck Architects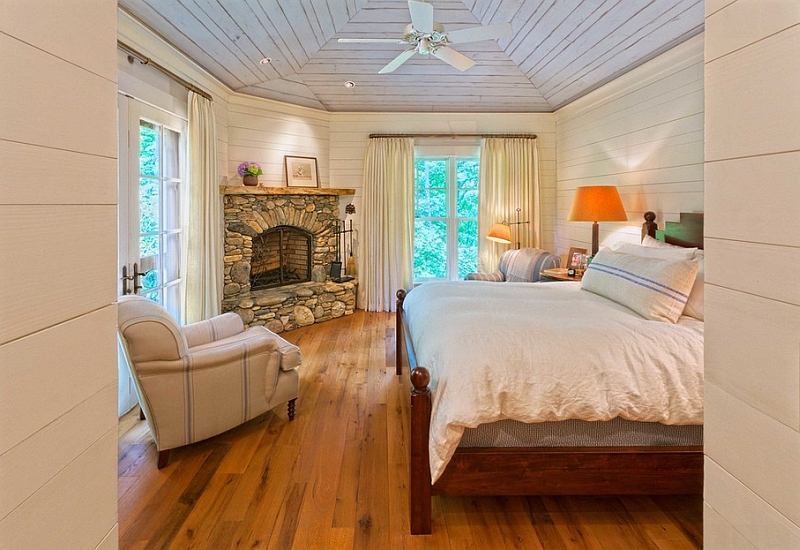 by Platt Architecture
4. A Lovely Reading Nook
This is definitely my personal favorite, as it lets you relax in style in the bedroom and catch up on the latest bestseller before you hit the bed. Just add a plush, comfy chair and a cool ottoman along with a small side table and table lamp to turn the corner into an ergonomic reading rook. We obviously would suggest a classic like the Eames lounger with ottoman, but feel free to improvise. For those really short on space (read as a tiny corner), do away with the side table and the lamp and bring in a beautiful pendant light.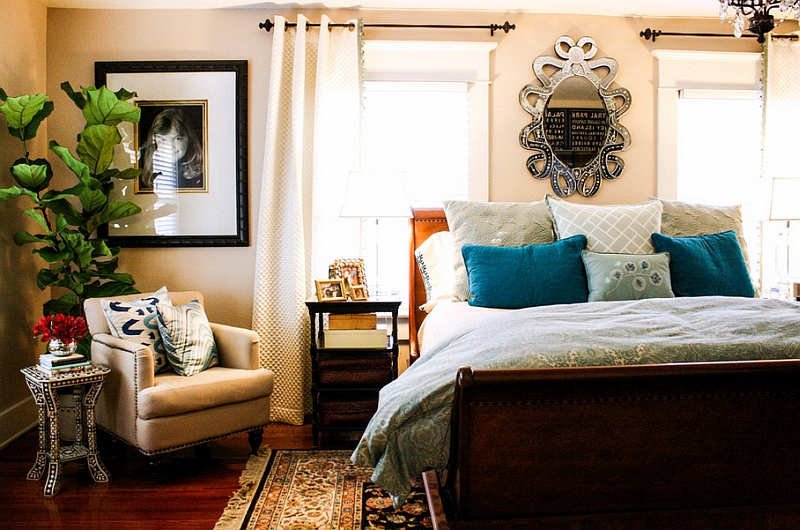 by Mina Brinkey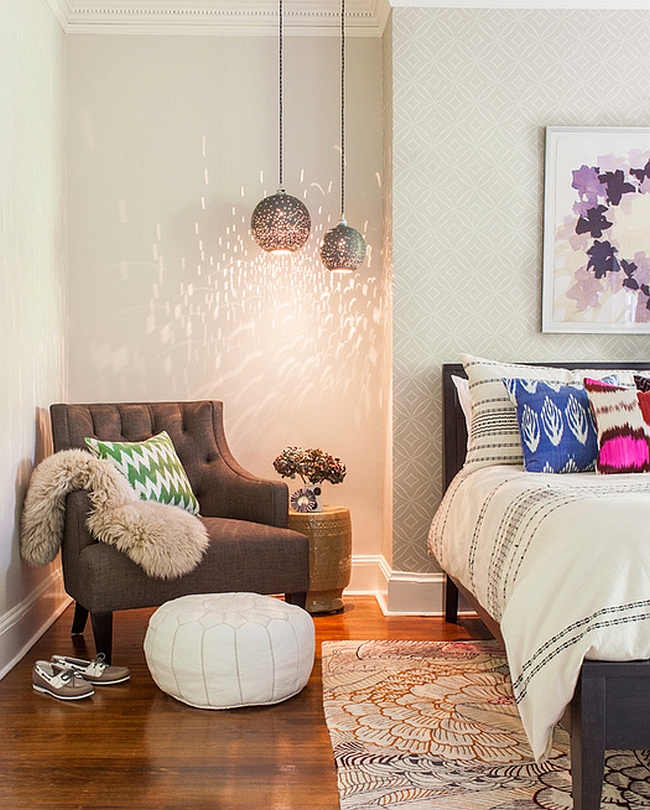 by Sean Litchfield Photography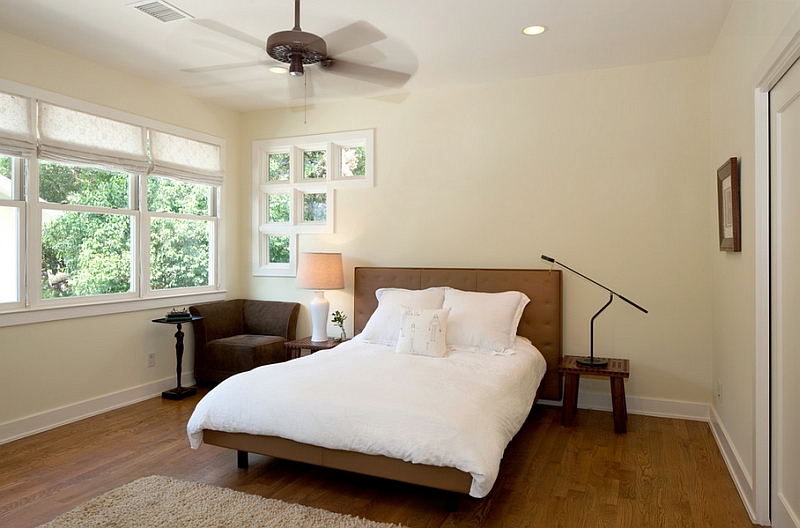 5. Share Those Special Moments!
This is indeed a perfect plan for young couples and parents who might want to spend Sunday morning in the quiet refuge of their bedroom. Instead of the reading nook, bring in a simple coffee table and a couple of chairs, or even a plush couch does the trick. You can even enjoy a simple breakfast here on your special day, and it truly is the ideal spot to catch up on the few beautiful, fleeting moments of life!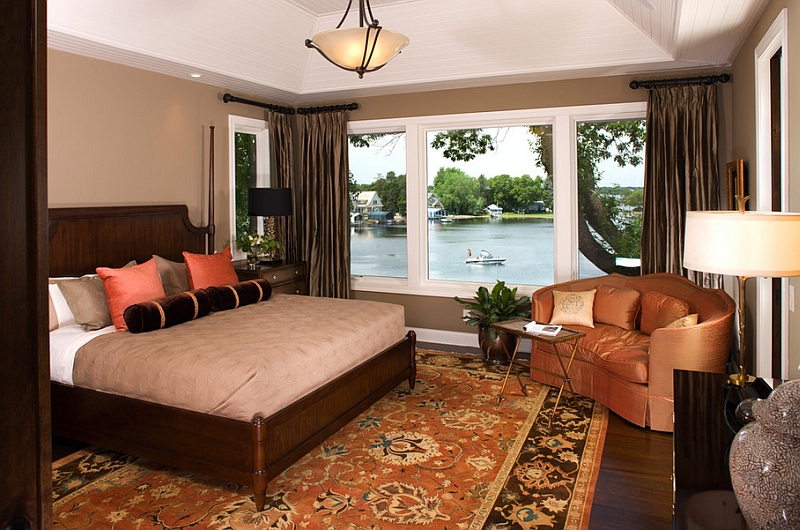 by Stonewood
6. An Ergonomic Workstation
Are you less of a romantic and more of a workaholic who loves to spend a few hours in front of the laptop at home? Then transform that distant bedroom corner into an efficient workstation. All this needs is a corner work table that can be mounted onto the wall and a chair. With ample vertical room on offer, there is absolutely no shortage of storage space here.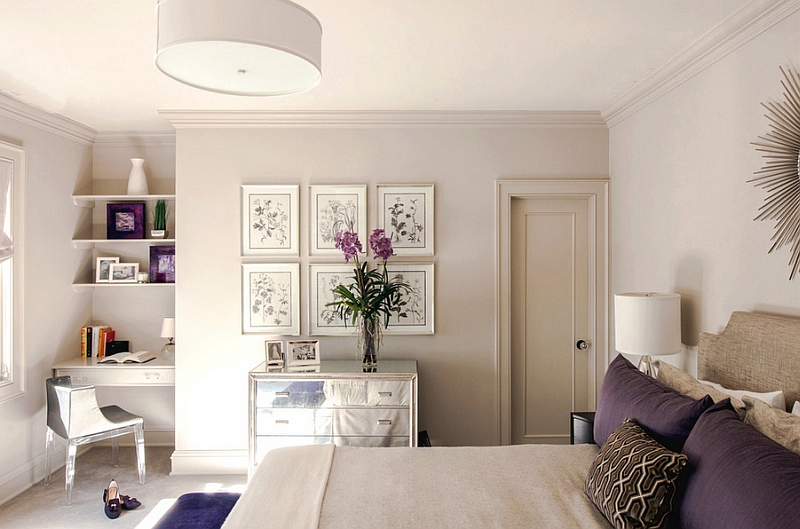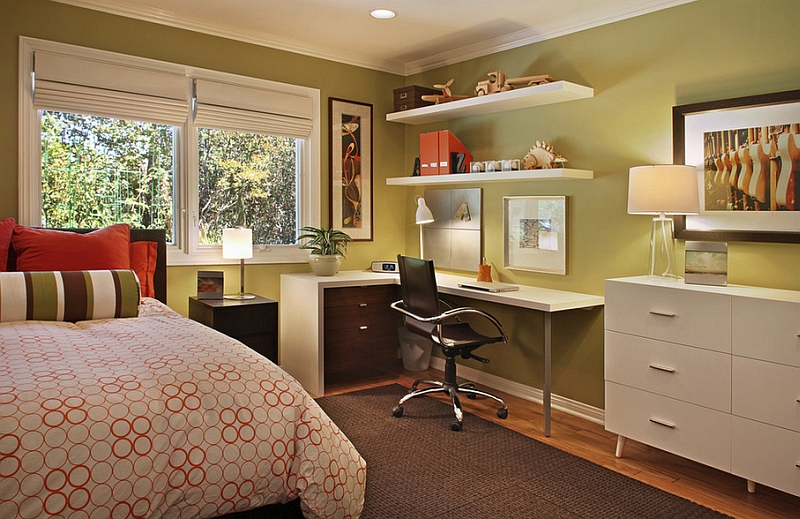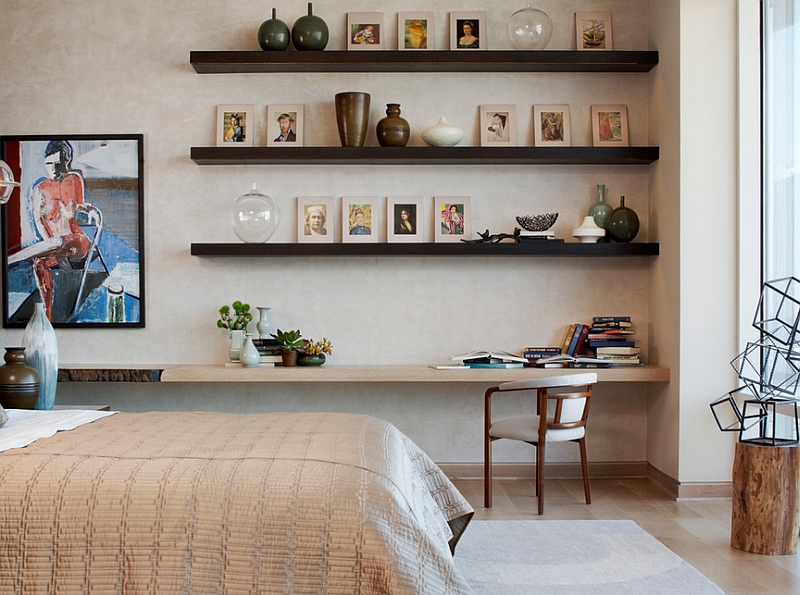 by Laura Kirar Design
7. Versatile Bookshelves
Remember those days when your parents insisted on flicking off the lights at a certain time, and hence you took to the torch and caught up on your favorite comic? Okay, maybe today's young generation with its iPads, smartphones and iPods does not get it. If you would much rather catch up on a book while tucked in, then the idea of a corner bookshelf is indeed perfect. Obviously, the shelf also doubles as a lovely display, adding to the aesthetics of the room.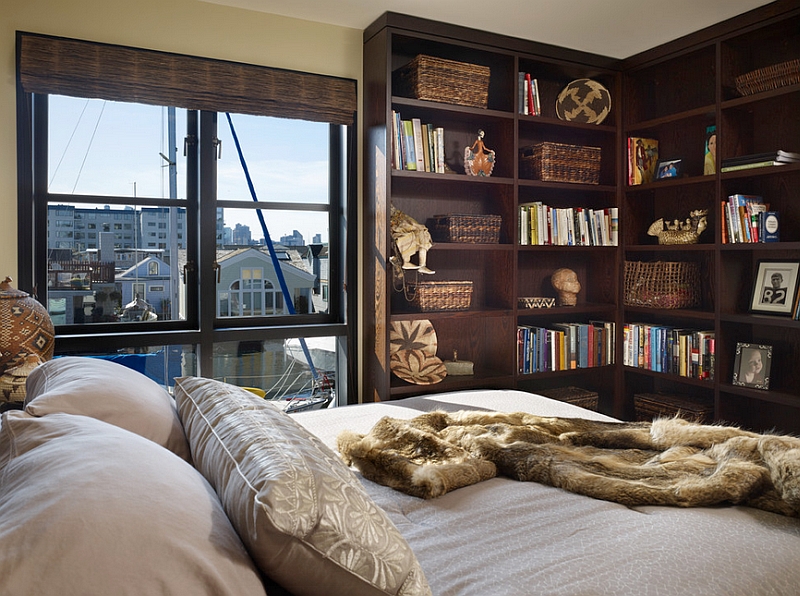 by Dan Nelson, Designs Northwest Architects
8. Relax in Style!
The plush daybed in the corner is another great idea, and it works even better if you have a great corner window. The combination is indeed tempting, and it looks even better on the cold winter day when you want to tuck in with your favorite beverage and the remote in your hand. Corner windows also bring in ample natural ventilation, giving your small bedroom an airy appeal.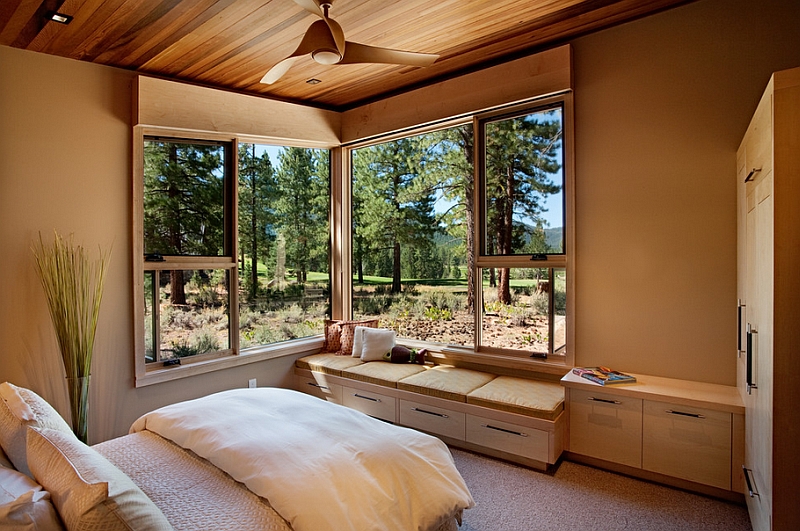 by Ryan Group Architects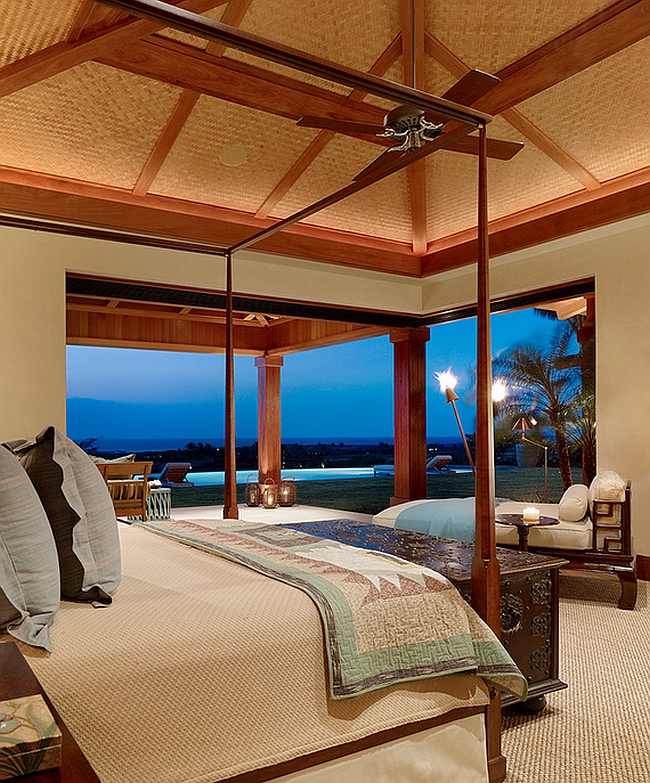 by GM Construction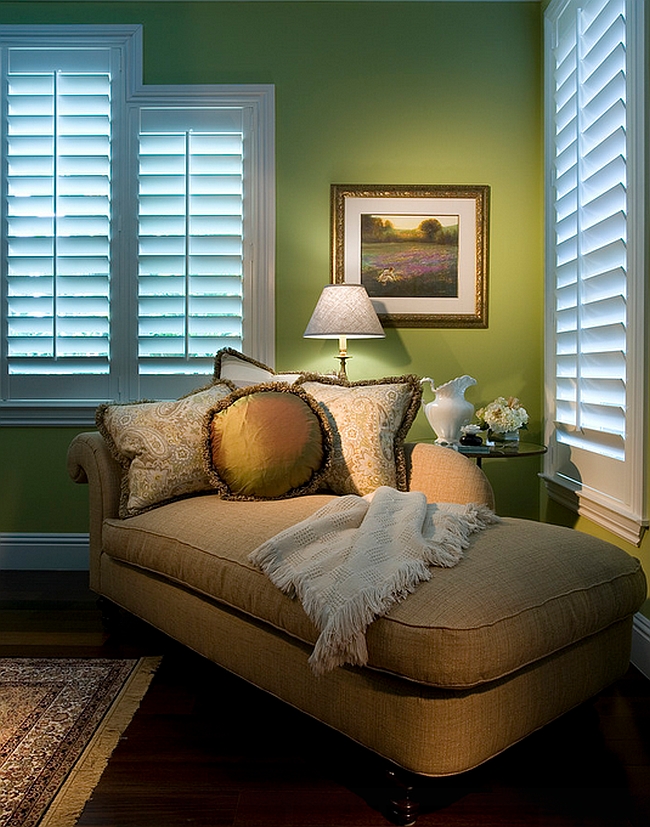 by Craig Denis
9. A Good Old Nightstand
If your bed is already pretty close to the corner and there is very little space on offer, then usher in a cool nightstand to create a picture-perfect image. Adding twin nightstands on each side gives the room geometric visual balance and is a classic that never fails. Simple, timeless and practical, the trendy contemporary nightstand has undeniable appeal.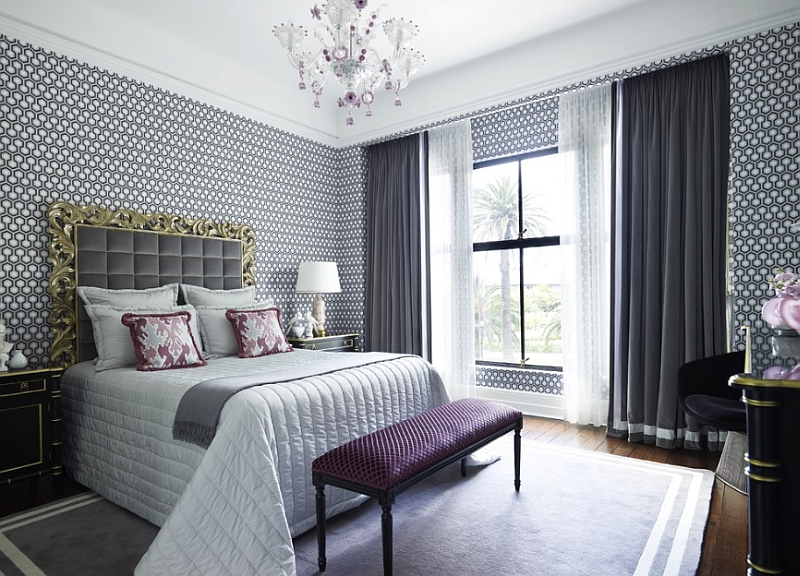 by Greg Natale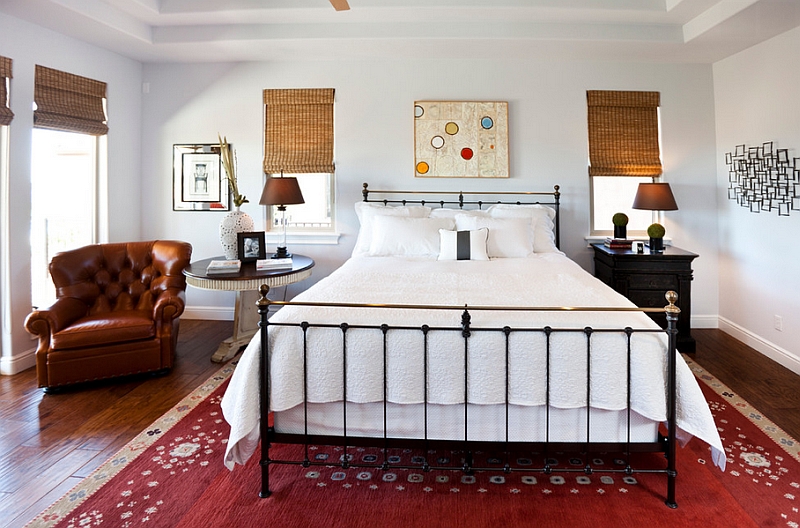 10. A Hint of Greenery
Decorating your bedroom is not just about decor and accessories alone, and if you already have pretty much everything you want, then just use a lovely potted plant to enliven the corner. Tropical-style bedrooms are currently all the rage, and a hint of natural goodness is the best way to give the room a dash of vitality and green goodness.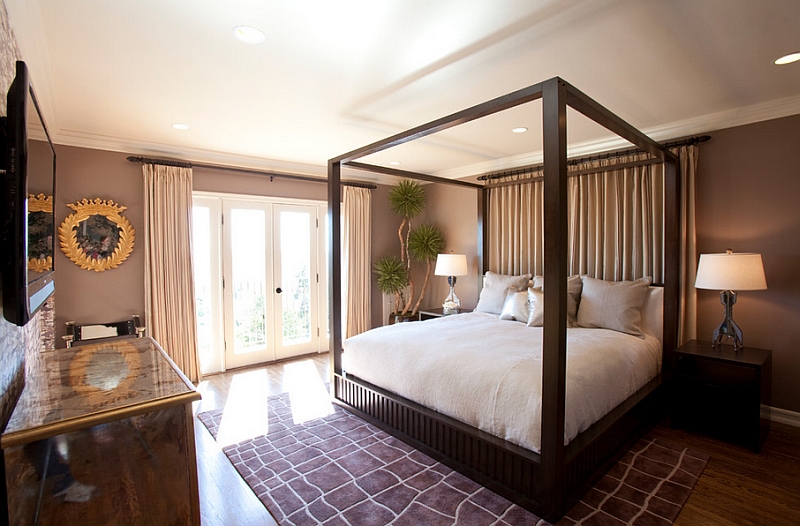 by Laura U
11. The World Outside
This is obviously the ideal case scenario, as not all of us are blessed with a bedroom that opens toward idyllic mountains or the sight of waves crashing onto the beach. But if you do have such a privileged vantage point, then take full advantage of it by adding glass walls and opening up the corner to the outside world. A view of the distant Golden Gate Bridge, the glittering New York City skyline or a classic view of sleepy Vienna is not a bad option either for the urban dweller!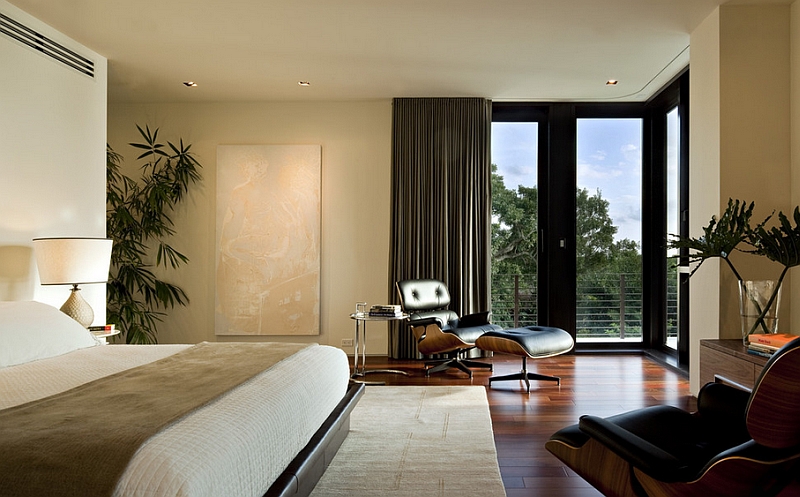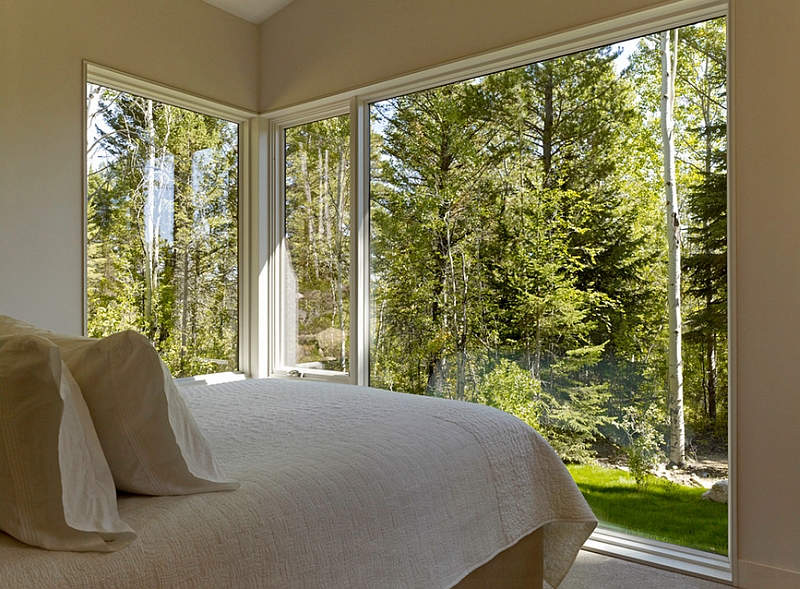 by Carney Logan Burke Architects
12. Use your Imagination!
Yes, we did say 12 ideas, and no, we are not going bail out by just telling you to use your ingenuity. Wall murals, decals and lovely modern art illuminated by the right accent lighting are an easy way to spice up the bedroom corner. Maybe your bedroom could use a bathtub in the corner! Do think about what you really want and which of the above additions really brings value to the bedroom and your home as a whole.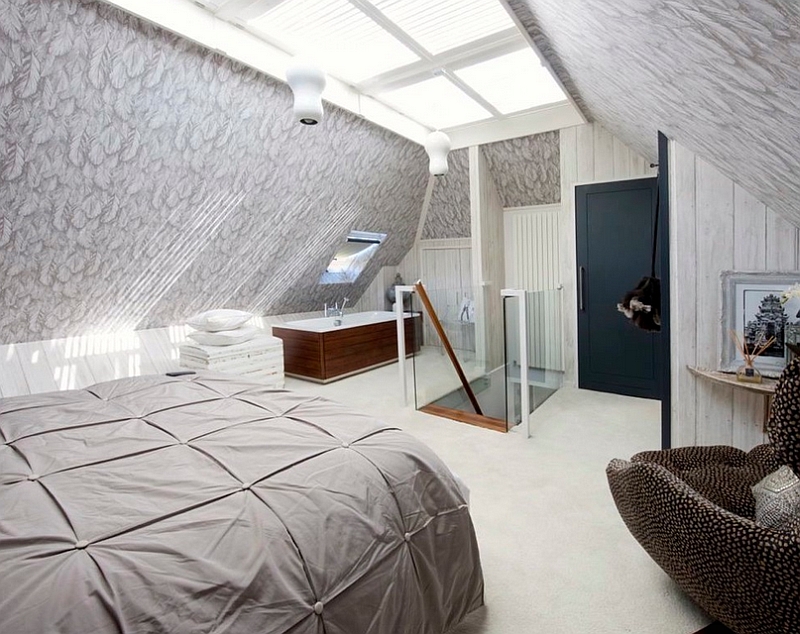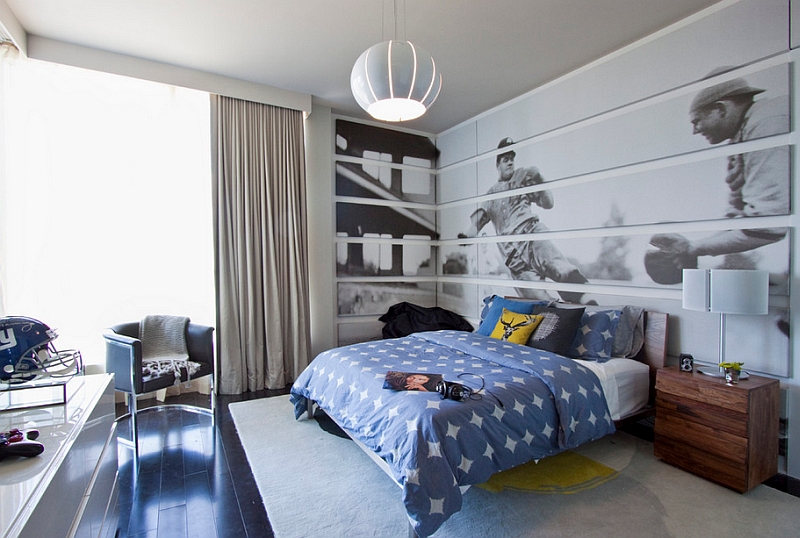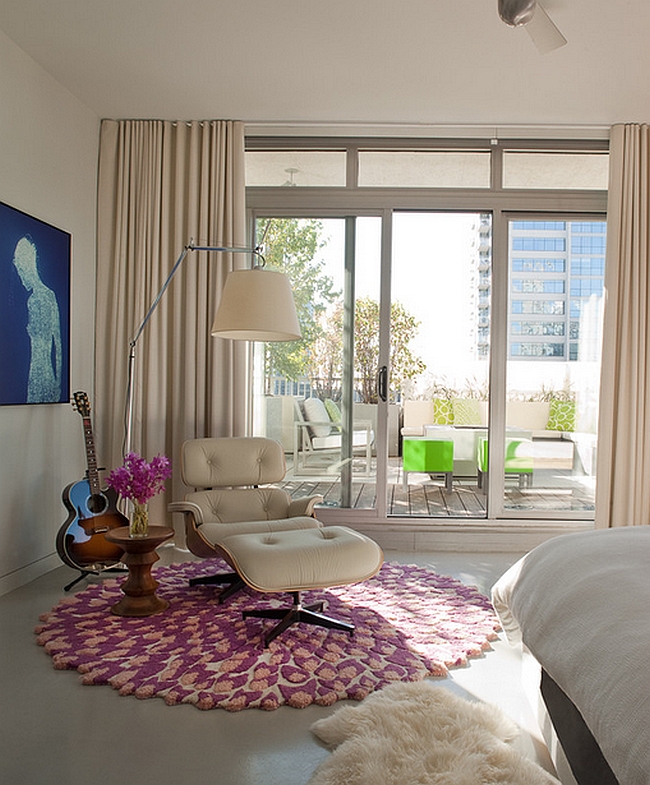 by James Thomas
So, are you now convinced that the small corner in our bedroom does hold endless possibilities? Which of these additions is your preferred choice? Or do you have something completely different planed? Share your thoughts with your fellow Deco-heads…