Are you looking to add a touch of romance, elegance and dazzling beauty to your home? Nothing enlivens a dull and dreary room like perfect lighting. While lighting is often overlooked by most amateur designers and homeowners, it is the one defining factor that makes or breaks the look of an interior. And today we shine a spotlight on one lighting fixture that is as versatile and far more resourceful than even the ever-popular pendant lamp! Wall sconces offer the perfect balance between form and functionality while demanding very little.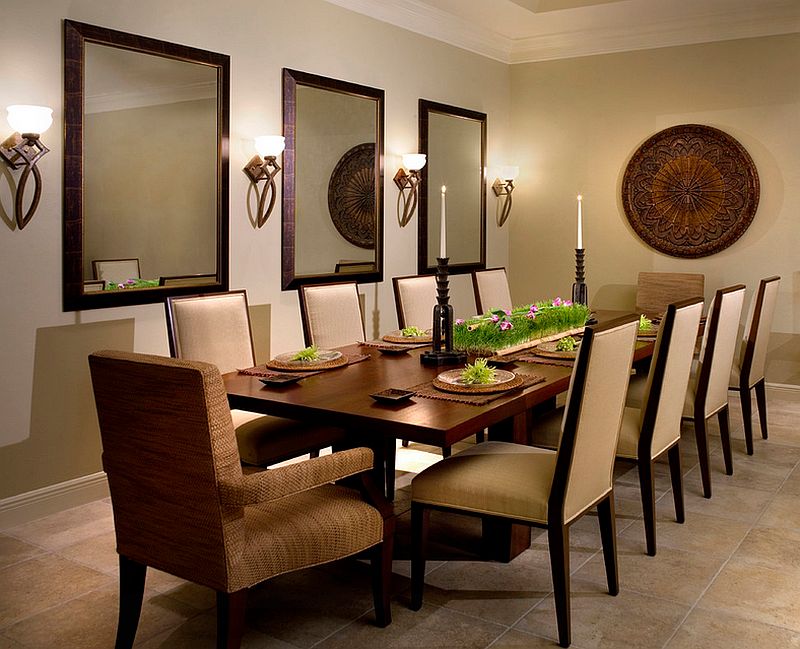 Unlike many other lighting fixtures and large lamps, wall sconces seem appropriate in pretty much any part of the house. From the long entryway and patio to the bathroom and laundry, these wall-mounted wonders can alter the appeal of any setting in an instant. And here are a few simple tips and pointers that will help you in revitalizing your home with wall sconces –
1. Brilliant Accent Lighting
The wall sconce originated from the Tiki torches and the old burning torches that were hung on the walls in medieval times. Obviously, modern sconces have come a long way from being raging fire balls on a stick! And one of the most popular ways to use sconces is as accent lighting. Whether you wish to highlight a lovely work of art or you wish to turn an architectural feature into the focal point of the room, sconces get the task done with effortless elegance. Most often, twin sconces flanking the feature you wish to highlight lend visual balance to the room.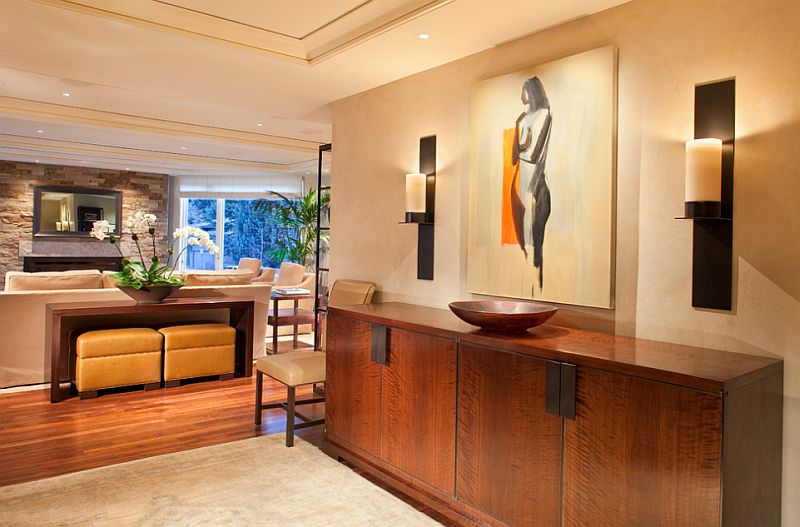 2. Ergonomic Task Lights
Wall sconces are as good as those dazzling pendants when it comes to providing task lighting. The key here is to get the placement of the sconces spot on. If you are creating a reading nook right next to the wall, ensure that the illumination of the sconce and the alignment are just right so as to avoid dullness or shadows. Since many modern sconces come with multiple, flexible hands than can be moved around, using them as task lamps becomes even more comfortable.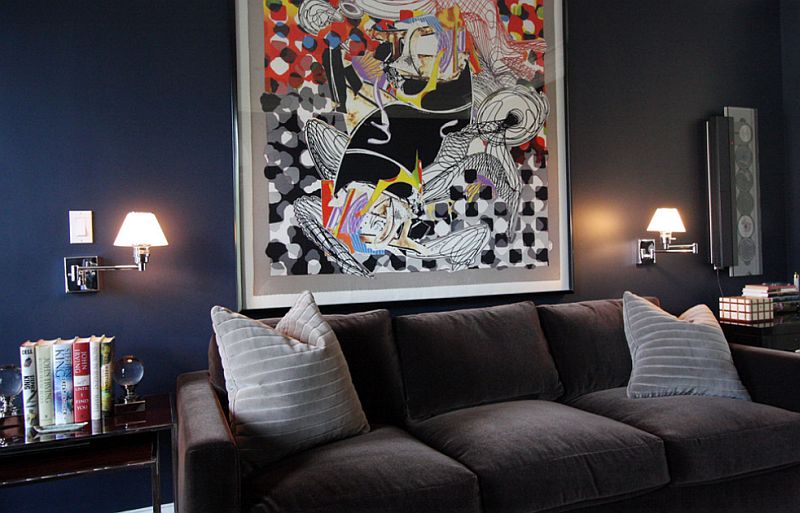 3. Enhance the Ambiance
Perfect lighting is always about using several layers of illumination in the right manner. Flooding the room with too much light destroys the warm, inviting aura of the space. Too little light leads to dullness and ultimately destroys the mood of the room. Using sconces along with pendant and recessed lights is the ideal solution to get the best possible balance. Sconce as ambient lighting fixtures serve well in long corridors and livings spaces with a very high ceiling. They also combine accent lighting with ambient illumination to boost the appeal of the room in more ways than one.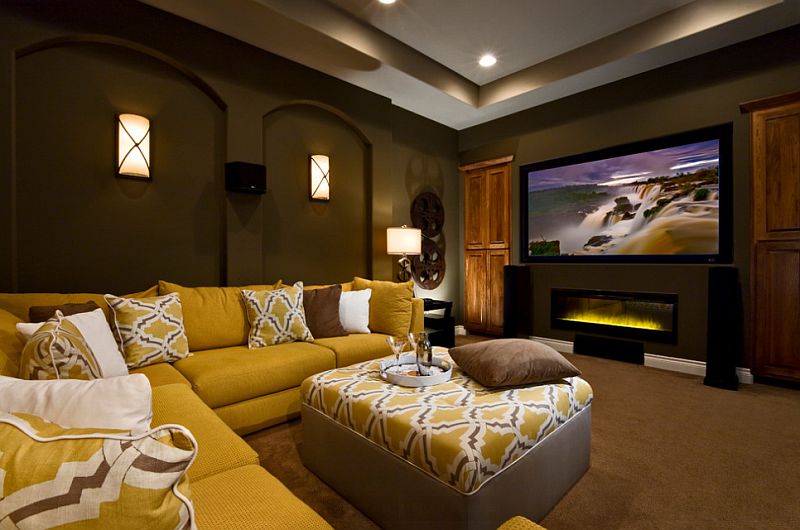 4. Space-Saving Delights
Their ability to maximize precious leg room and desk space is the biggest selling point of wall sconces. Since many modern homes and big city apartments are short on space, sconces add immense value by simply staying out of the way. While a floor lamp or even a bedside table lamp take up valuable room, wall-mounted sconces free up space so that you can use it for other tasks. While they are currently pretty popular as bedside lights, sconces can also serve you well in the home office and library by replacing the traditional table lamps. A tidy way to clear up the desk!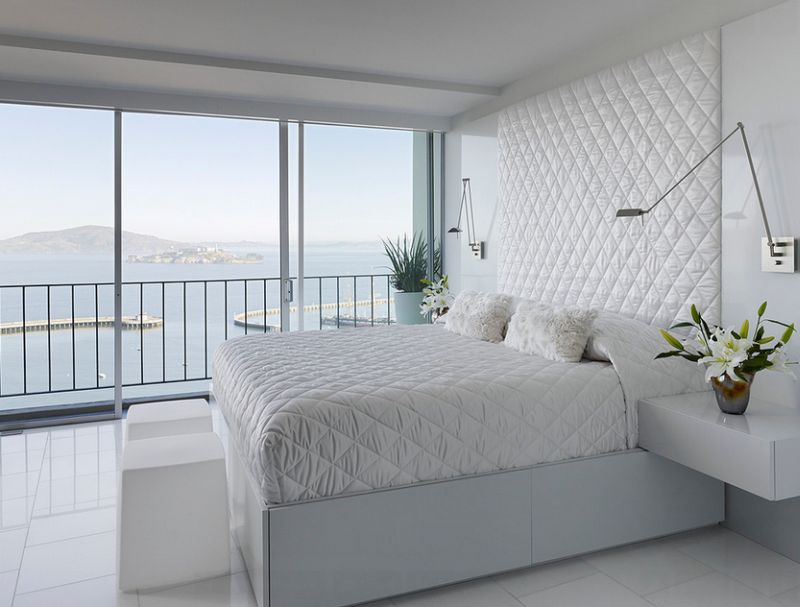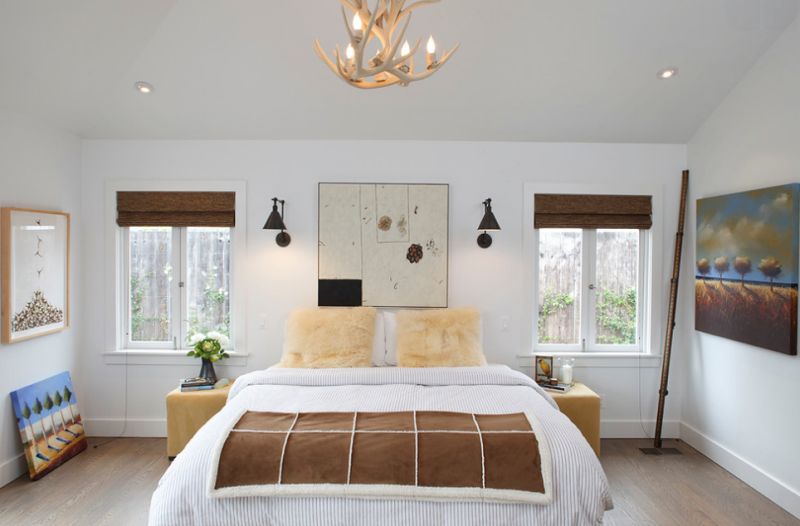 5. Styles, Sizes and Shadows!
There are plenty of choices when it comes to wall sconces. The styles are simply endless, and you can get everything ranging from Victorian and Colonial sconces to super sleek and timeless pieces like the Serge Mouille Lamps. Also consider the size and placement of the sconce before you actually make the buy. While large and grand sconces are apt for accent lighting, task and ambient lighting requires more modest and focused lights.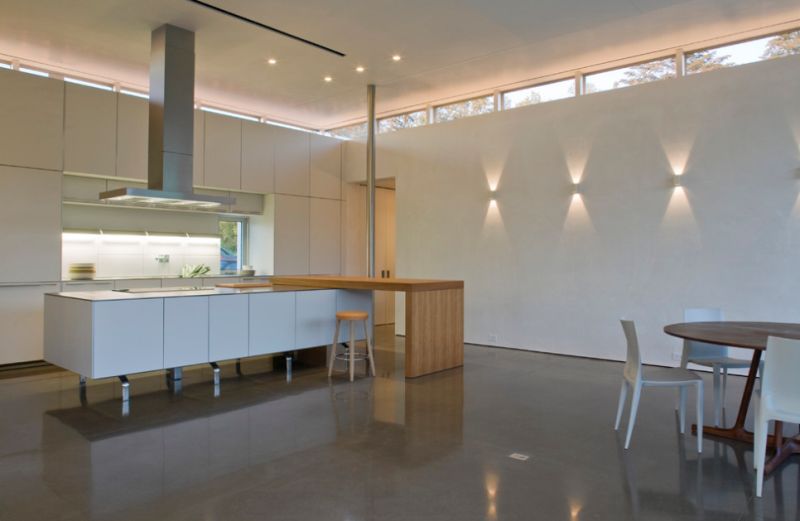 When it comes to sconces, it is not just the light that makes a difference, but also the shadows. So, make sure that the direction of the light and its pattern are appropriate for your home. Some sconces offer interesting shapes and dramatic shadows that make a big impact on the overall appearance of the room.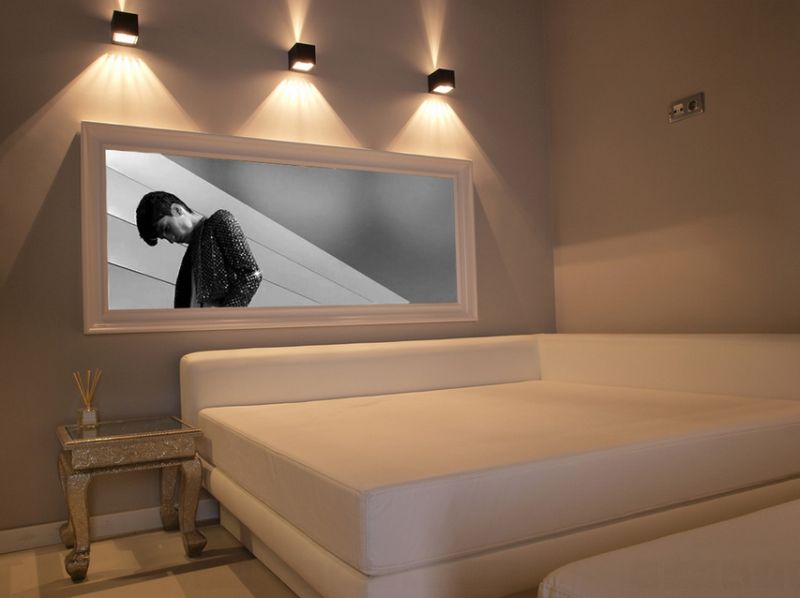 6. The Dreamy Allure of Candle Sconces
Nothing sets the mood for a romantic evening like dimmed down lights and few lit candles. Why not make this a permanent feature of your master bedroom or the home spa by simply adding a few candle sconces? Classic and charismatic, candle sconces bring home a special glitter of their own. While you always need to be extra careful with an open flame, a few properly placed candle sconces do transform the atmosphere of an interior and usher in serenity and cozy warmth. Use candle sconces to complement the fireplace or highlight your entry without ornate details.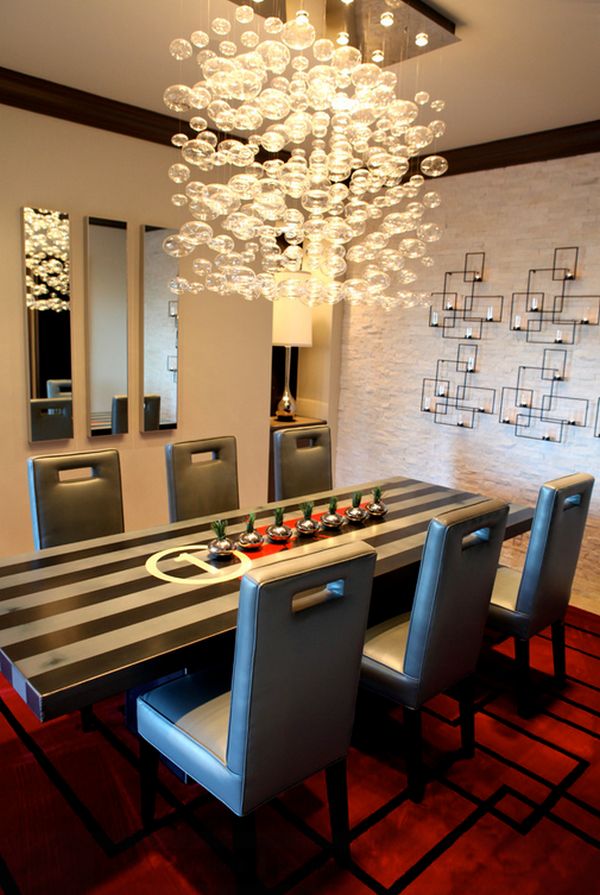 7. A Luminous Statement!
Using multiple sconce lights creates drama while adding to the ambient lighting of the room. There are various configurations and ways in which you can use them to alter this visual. Placing sconces in a small room with a low ceiling also helps illuminate a part of the ceiling and makes the room appear a lot more airy. These beautiful lights also are a simple and effective way to turn your bedroom or guest room into a hotel room-style setting without going for an expensive makeover.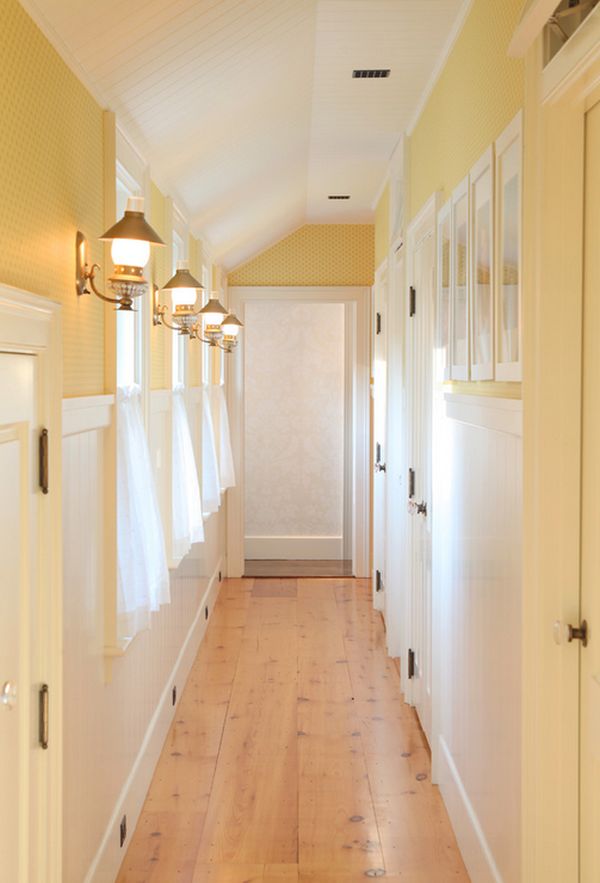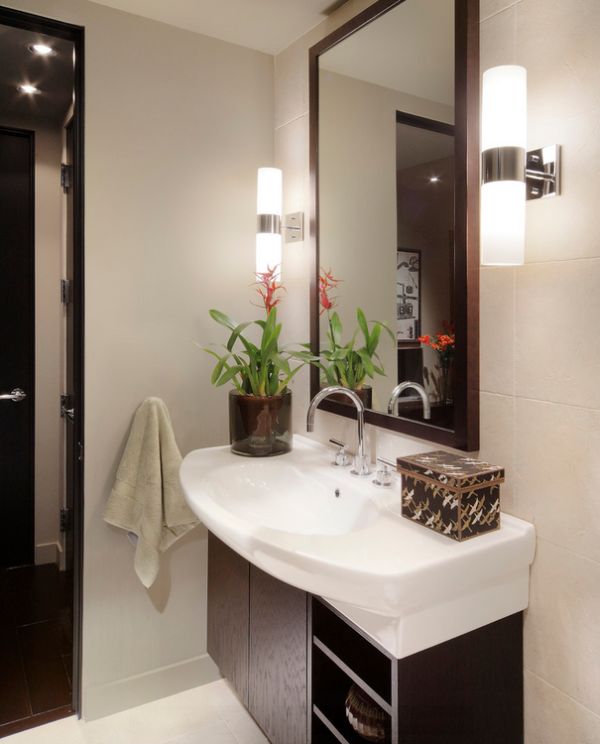 Do you use sconce lights around your home? What is your favorite style? Is there a specific wall sconce that you are particularly fond of? Let us know below…