Waking up to the sight of dancing waves in the distance and relaxing each evening as you soak away your woes in the gentle ocean breeze is something many of us dream about. Located in Vancouver, Canada, the Orchard Way offers all of this and a whole lot more! This stylish private residence was designed by McLeod Bovell Modern Houses to capitalize as much as possible on the lovely view outside. While the street façade of the house offers ample privacy, its rear opens up to the backyard and the ocean, thanks to the extensive use of sliding glass doors and windows.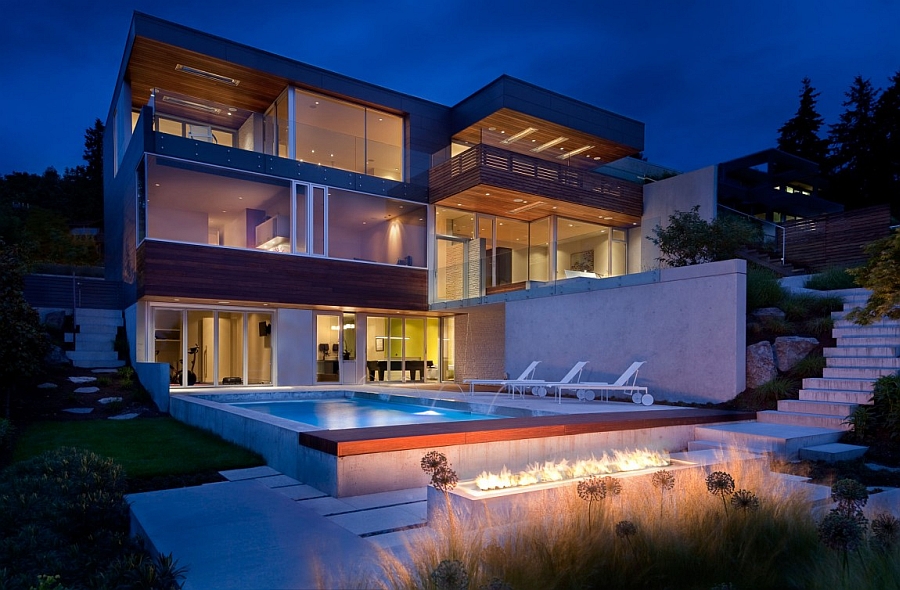 Spread across three different levels, each floor of the house opens up to the lovely backyard and genuinely seems like a natural extension of the previous level. The ground floor features a home gym, spa, game room, laundry and the nanny quarters. The first level houses the master bedroom and bath along with two other bedrooms and the guest rooms. A terrace hot tub accessible through the master suite adds to the opulence of the home.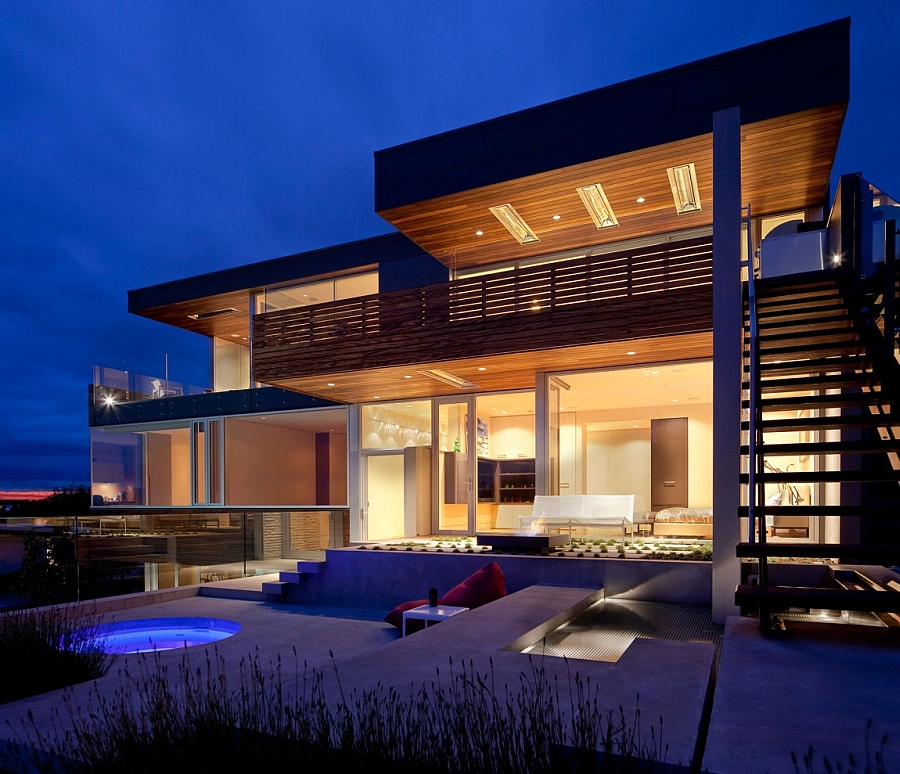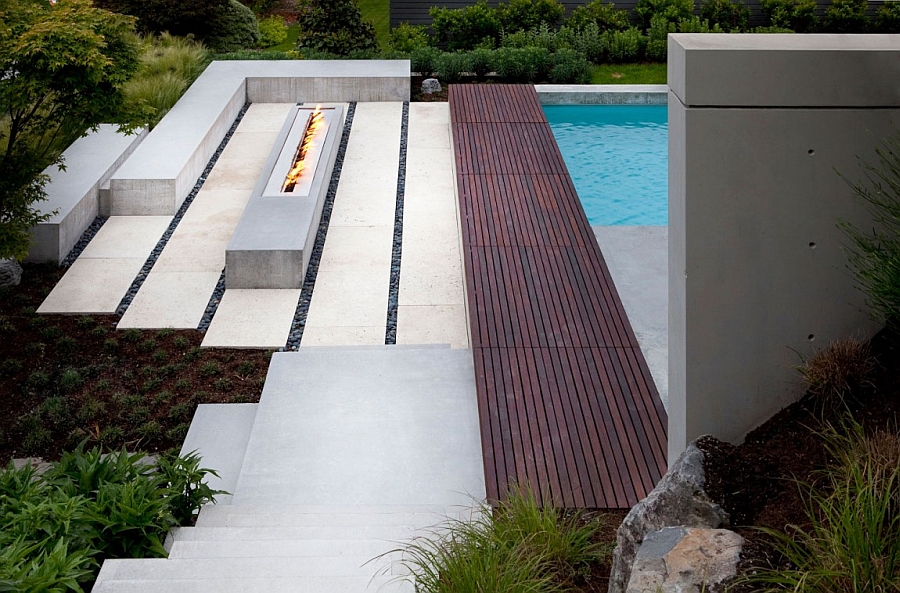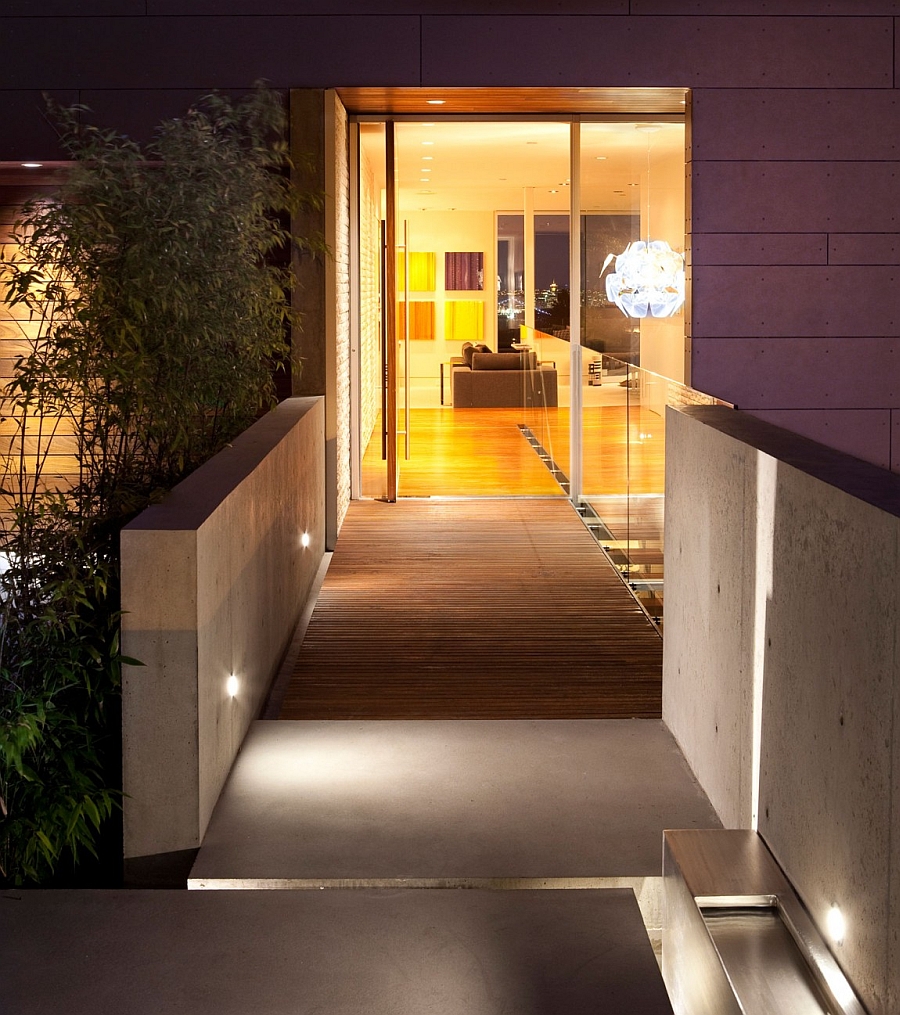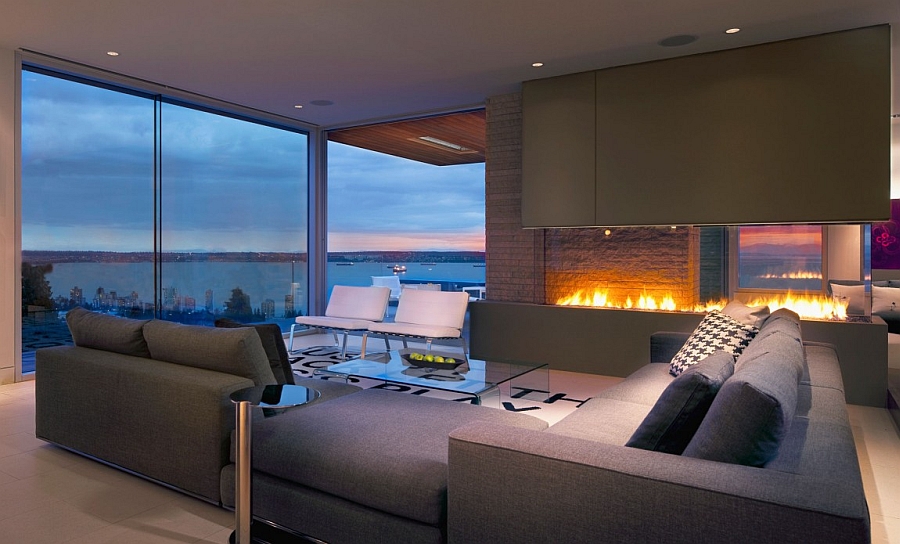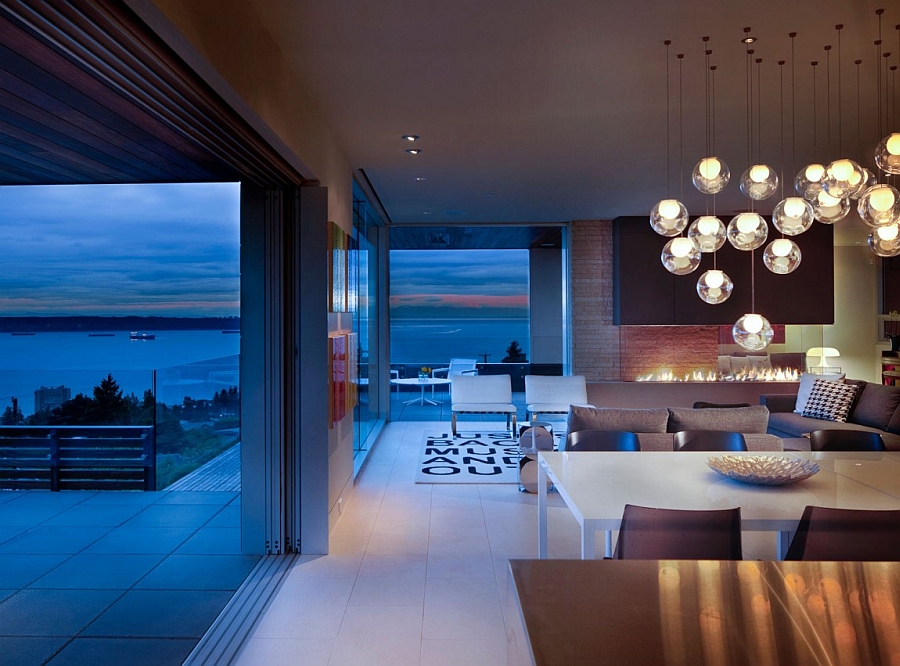 The public areas have been placed on the top level so the homeowners can enjoy the best possible views from the family area. A stylish living room, kitchen, dining space and pantry complete this part of the home. The interior is kept completely neutral with white and grey being used extensively. Warm wooden accents, stylish pendant lights and sleek contemporary fireplaces enhance the allure of this beautiful Canadian home.