There are some among us who wish our hotel rooms were more like our own bedrooms back home. That is in fact, driving a whole industry currently, which aims to take away the disorienting effects of travel by designing home-like hotels. We obviously love our hotels with all the glitz, glamor and the swank that makes them feel extra-special. What is the point of splurging all that cash and planning a fun trip if you end up staying at a cleaner version of your home? Some of us enjoy staying at a hotel so much that we wouldn't really mind bringing some of that vibe back home.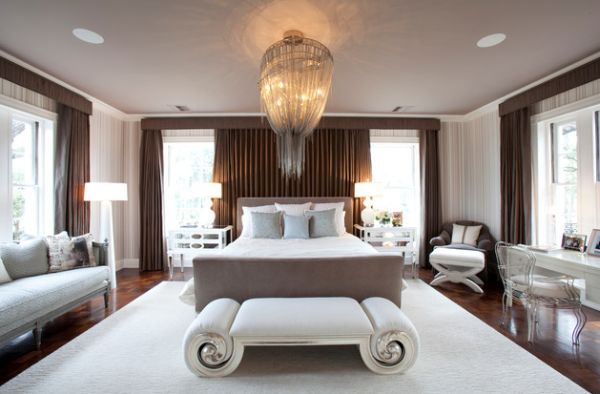 Creating a home that mimics a hotel interior does take a bit of effort and some extra cleaning. Yet, it is not all that hard to achieve and the idea of coming home to a mini-vacation everyday can indeed be pretty appealing. Give these tips a shot and you will notice the dramatic difference almost instantly…
1. Keeping Things Simple and Clean
This good old rule works pretty much every single time. But if you are looking to create a hotel room vibe in your home, then this is an absolute must. Keep things minimal and only decorate with what you love. You do not ever find messy hotel rooms on the arrival of a guest. Make sure your home looks similarly fresh and sparkling. Cleaning ahead of the weekend is a good option and always do away with the excess furnishing.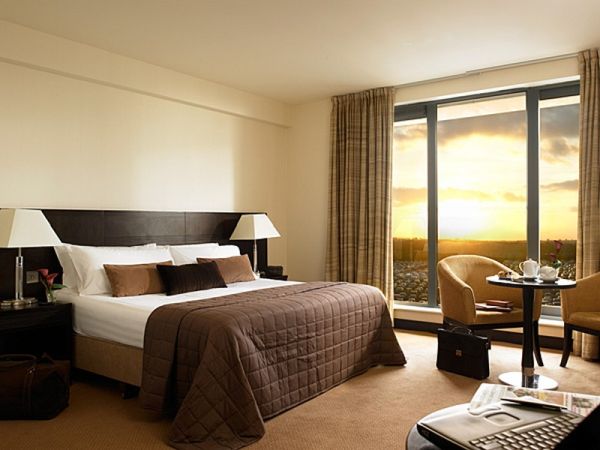 2. Decor that Oozes Comfort
Most top-notch hotel rooms use designer decor and opulent accessories to bring in the rich and ravishing look indoors. Remember that if you want your home's interior to match the best, then you got to have furnishings that are the best. This is precisely why it is best to invest in a few good pieces instead of making impulse buys every so often. Make sure that the entire decor is in cool neutral hues and muted shades so as to usher in the Hotel decorating style.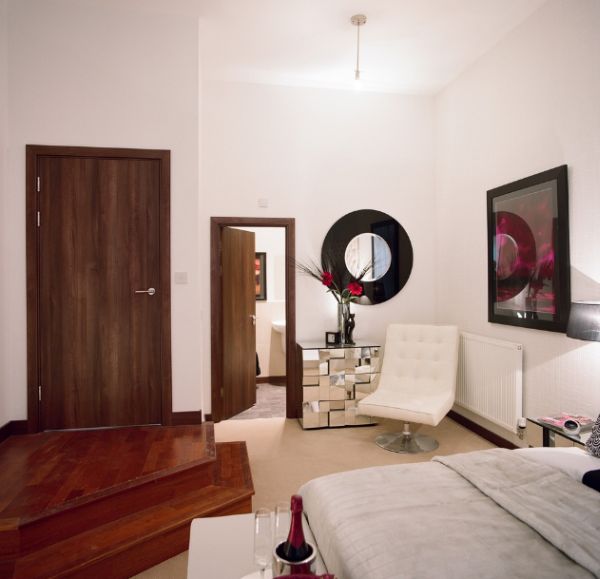 3. Use Basic White Linens
The bedroom is without a doubt the most important aspect of the Hotel decorating style. While it is easy create living rooms and dining spaces with the Boutique hotel look, the bedroom demands plenty of care. Crisp and fresh white linens are the perfect way to get started. While there are plenty of colorful bed sheet options, nothing works like pristine white. Add a few drapes and other softer textures in the remaining rooms of the house that carry this opulent white along with them.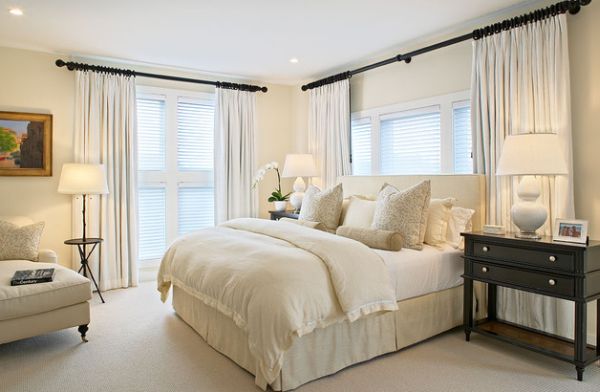 4. Turn the Bed into a Focal Point
Take a look at all those picture-perfect luxury resort postcards and you will notice one thing in common. All of them showcase a luxurious room with a fabulous bed at its heart. Never compromise on the comfort or the elegance of the bed. The style of the bed can vary depending on the theme of your choice. We prefer the four-poster bed with lovely transparent fabric casually draped around the posts. Add a few bright throw pillows in turquoise or aquamarine and you have a gorgeous hotel-styled bedroom at hand.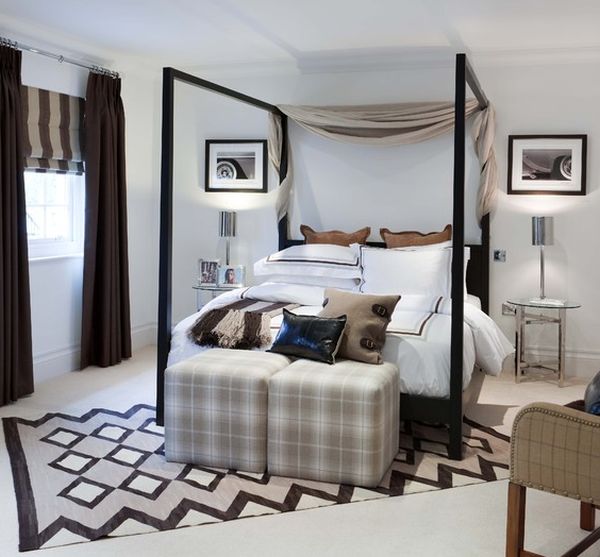 5. Bring in Sconce Lighting
As a kid, one of the lasting impressions of a hotel stay was the stylish lighting in the rooms. Sconce lighting in the bedroom is not all that common and gives the room an air of royalty. Opt for the classic English look with ornate sconces for a more traditional hotel vibe, while the sleek and ultra-flexible modern sconces are perfect for the minimal look. Side tables with small table lamps are also a great addition, but makes sure every element is repeated more than once.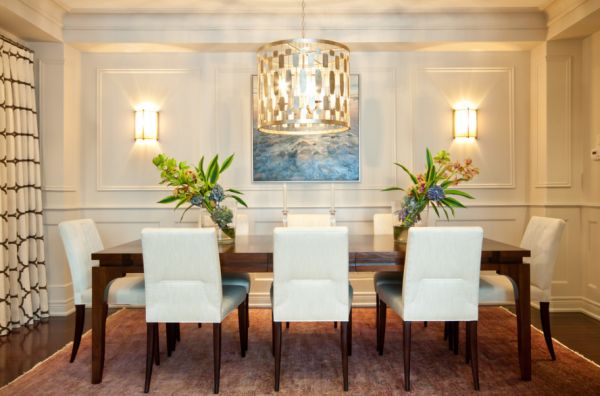 One of the most common features of a Hotel room is perfect visual and geometric symmetry. Use two side tables on each side of the bed with identical table lamps, instead of just one. Remember that the idea is to bring in continuity and balance, but not to over-decorate.
6. Throw in Some Signature Art Work
Class up your home's interior with some signature art work. You need not always bring home accessories and art additions that pull tightly on your purse string. Go and shop for some vintage finds in the local market that look captivating and cool. Those who fancy their own artistic skills can try one of the chic and trendy projects from our collection of 50 DIY Wall Art Ideas. Add only patterns and hues that match the existing color scheme of your home's interior. If you can invest in one amazing art installation, that obviously is the icing on the cake.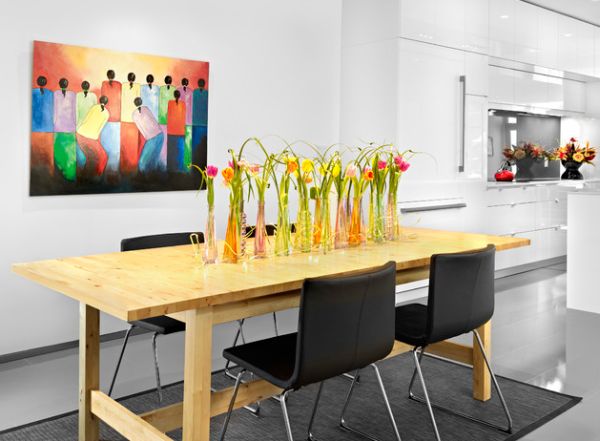 7. Fun Pint Size Packaging
Stock up your home with some travel sized products that will most definitely add to the hotel decorating style. They are pretty easy to stock up on and are an integral part of creating the notion of living in a luxurious hotel. Small bits of candy wrapped up in gold, tiny bathroom amenities that look adorable and even a couple of lovely colorful candles on the dresser go a long way in making your home feel more like a hotel. Create a lovely little mini-bar of your own!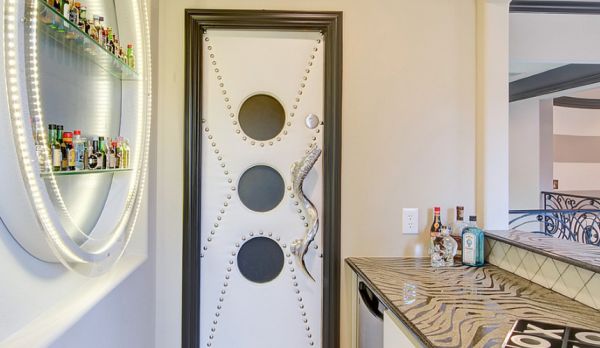 8. A Spa-Like Bathroom at Home
Much like the bedroom, the bathroom plays an essential role in bringing home the hotel atmosphere. Most luxury retreats use an open bathroom design with loads of natural light along with lovely recessed lighting. Eliminate any dark and dingy corners by creating a refreshing and soothing atmosphere in your own bathroom. Add luxe linens in calming neutral shades to pamper your sense further and opt for an extra large tub and shower space to create a sense of openness.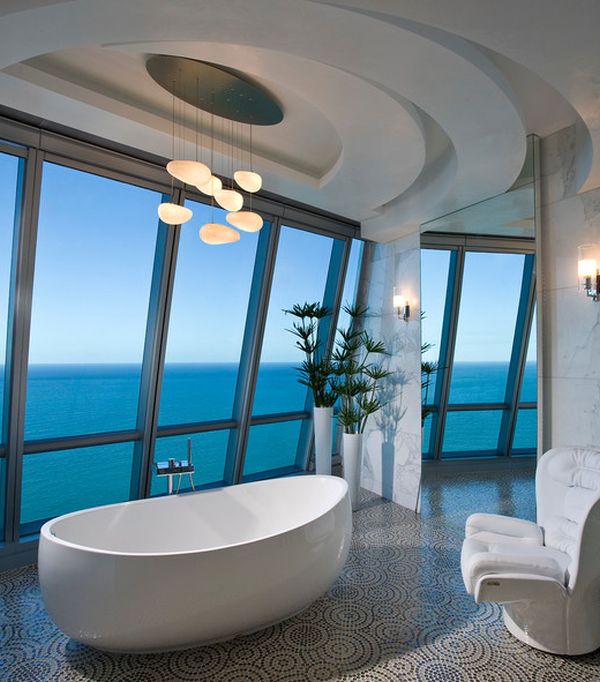 Quality toiletries and a cool neutral backdrop in white are almost a must here. Just treat your bathroom with as much care as the bedroom or the living area while decorating and you will see the difference unfold before your eyes.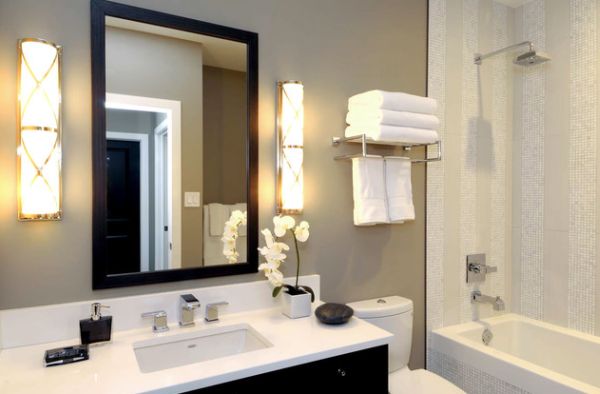 9. Add a few Natural Textures
When was the last time you decorated with seasonal flowers and a lovely vase arrangement? Pretty much every hotel brings in some kind of natural freshness into the rooms to soften the look of the space and give it a more organic appearance. Pick up a great vase and add some fresh flowers everyday and if flowers are not your thing, then go for a fruit bowl arrangement. Get rid of all the nonsense spread out on your bedside table or coffee table and decorate it with some natural freshness.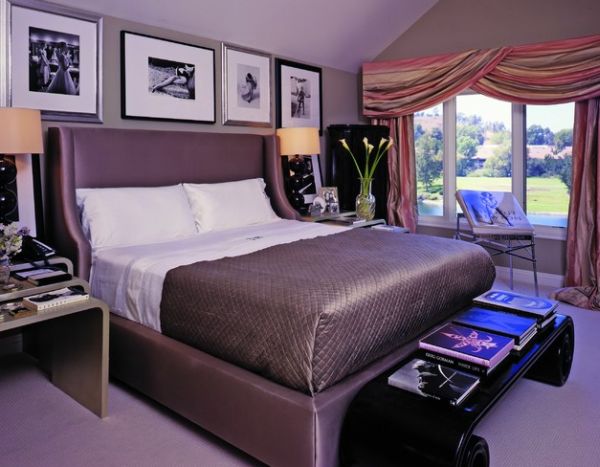 10. Get Out of the Couch a Bit More!
That might sound a touch condescending if you are one of those who spend hours together in front of the TV while slouching in the couch, but it is the absolute truth. Most of us tend to get caught up in our lives and go through the motions each day without much thought. Just take a breather, turn the loud music, TV and laptop off and you will see that the hotel lifestyle is not all that far from home! The reason we enjoy staying at hotels so much is because they allow us to escape the mundane. (That and housekeeping takes care of most of the work!)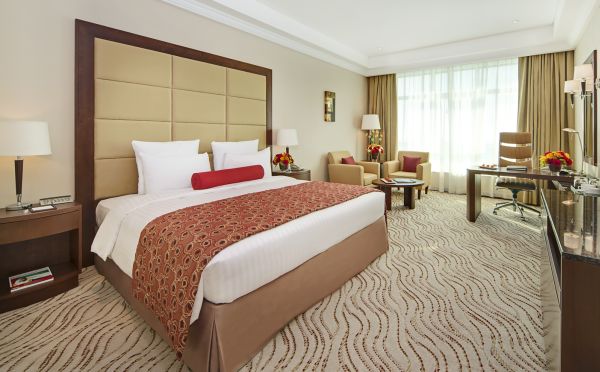 Grab a book, plan for a day out and enjoy some time away from all the electronic mess. Hotel-styled design does not mean bringing in bland decor or stripping your home of its individuality. Just keep the bed sheets clean, the living space uncluttered and sleek and throw in some hotel-sized delights and you are mostly set. Bring home the holiday attitude and cheer and you are there!