We know that photos can be an amazing source of design inspiration, so this article may contain affiliate links that will direct you to a particular decor item. Clicking on a link may result in a portion of proceeds being paid to www.decoist.com
Picking the right style for the kitchen can be a challenging task even for the best of design experts at times. Designing a perfect kitchen is all about bringing together form and function in an effortless and almost organic manner. This is obviously easier said than done!
That's precisely why we have decided to help you out by taking a closer look at five popular and trendy kitchen styles that seem like perennial favorites among both homeowners and designers alike. Since most modern homes seem to be adopting an open floor plan, a kitchen style that goes hand-in-hand with the remainder of the house is often a must.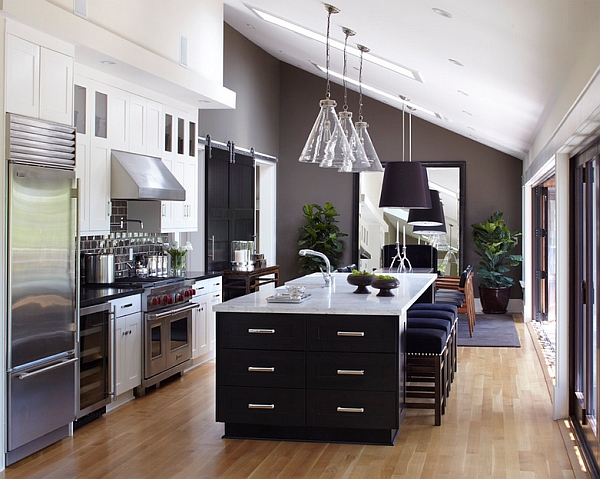 by Urrutia Design
While there are other cool kitchen styles, we have limited ourselves today to those that fit in with the design scheme of most contemporary homes. So, if you are upset about the omission of the likes of rustic and cottage kitchen styles, then do not fret too much. That is fabulous collection reserved for another day down the line!
For now, flip through these amazing and inspirational kitchens that range from the contemporary to the eclectic before deciding on the style that is most appealing to you.
The kitchen is indeed the heart and soul of your house; a driving force and a gathering spot that brings the family together. And it may be time to rethink the style and theme that you have adopted for your own kitchen. Check out the five trendiest kitchen styles of the year before making that all-important decision.
The Crisp Contemporary Look
The discussion about style is often a controversial and touchy subject even among the best interior designers on the planet. While some are obvious and distinct, others have blurred boundaries and a multitude of individual elements borrowed from other styles. At times, we tend to recognize style by the visual in front of us rather than sticking strictly to the conventional definitions. Contemporary kitchens seem to be similar in nature. They are epitomized by the use of high-end appliances and a design that seems both assertive and ahead of its time.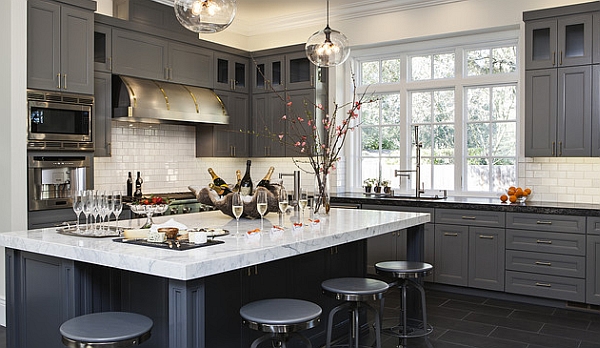 by Jules Art of Living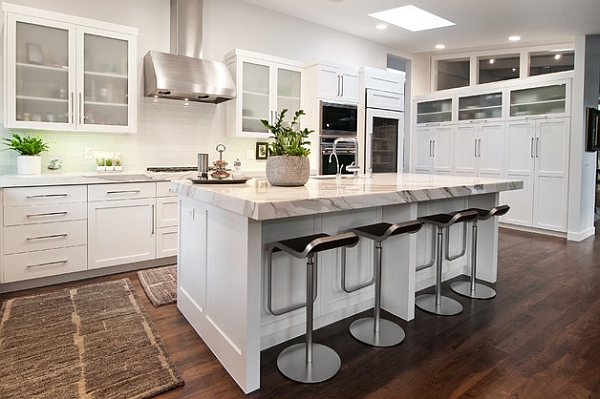 by Marvin Jensen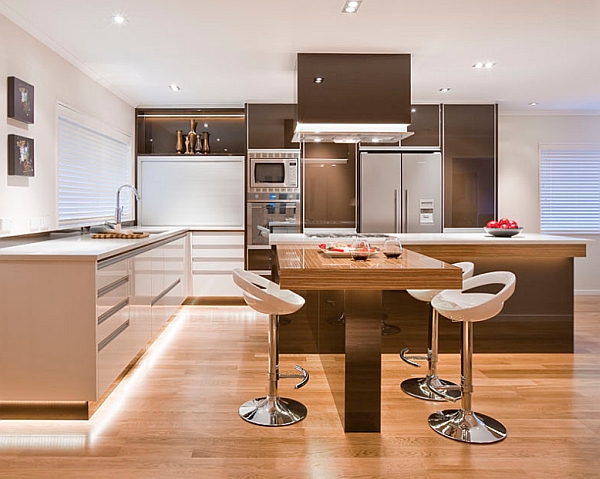 by Mal Corboy Design and Cabinets
Contemporary kitchens can borrow individual elements from eclectic, modern and even retro kitchens. Yet, it is the distinct urbane vibe of the space that truly makes it contemporary. Expansive backdrops, intricate ceilings, the best bar and counter stools and brilliant lighting combine to give the kitchen a beautiful contemporary vibe.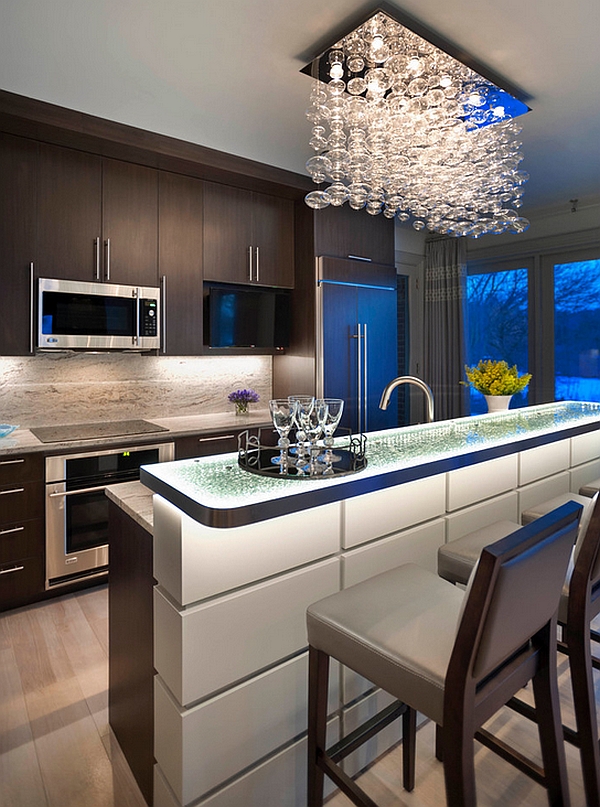 by Tutto Interiors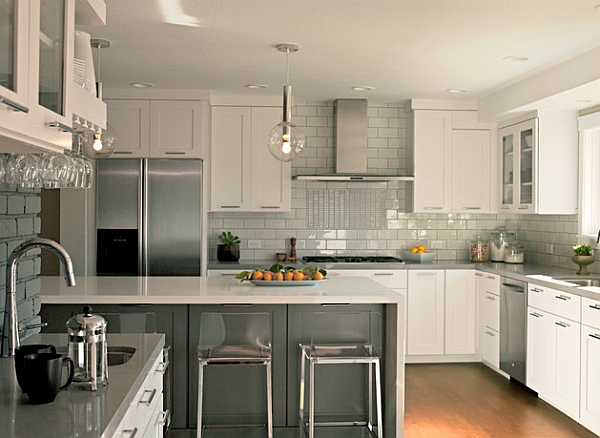 by Fiorella Design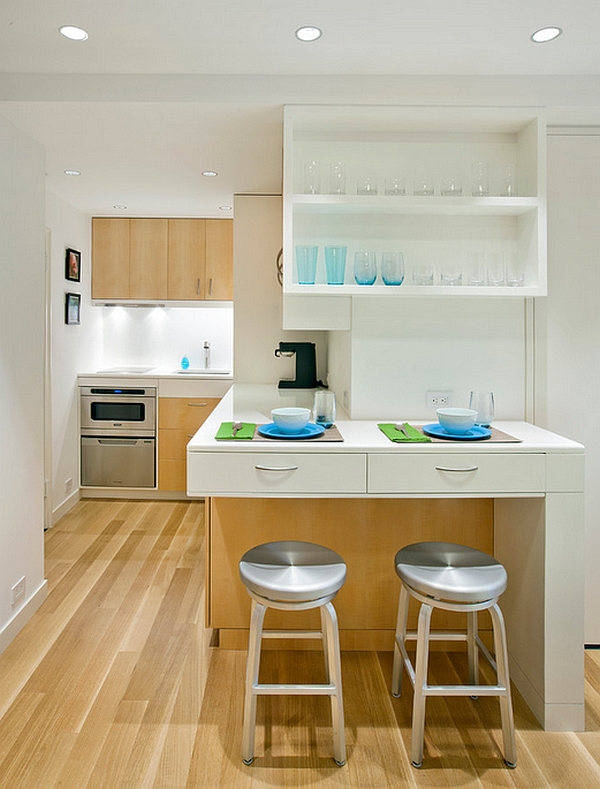 by Allen+Killcoyne Architects
One of the important features of these kitchens is the style of the cabinets used. The cabinet doors are sleek, often sport a layer of shiny lacquered finish and tend to feature handles that disappear into the doors with ease. There is no ornate framing or presence of raised-panels and mixed door style that is seen in other kitchens.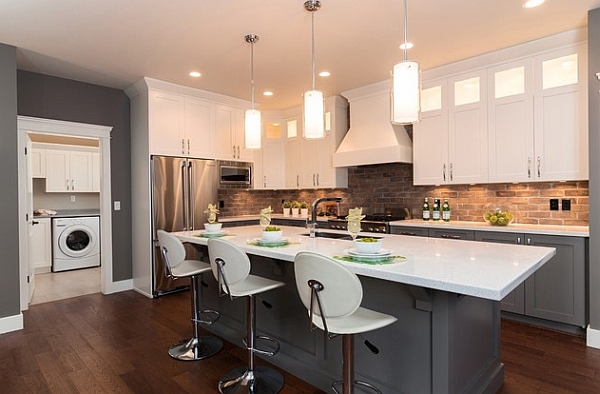 by Positive Space Staging and Design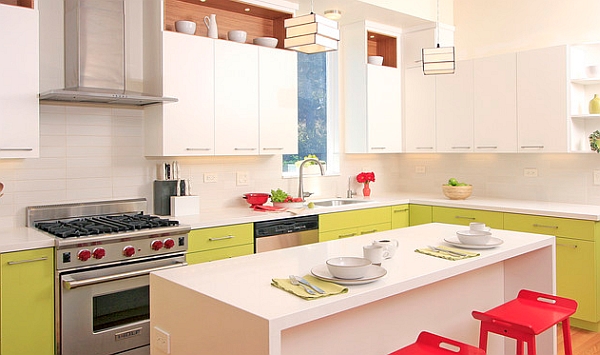 by Susan Overton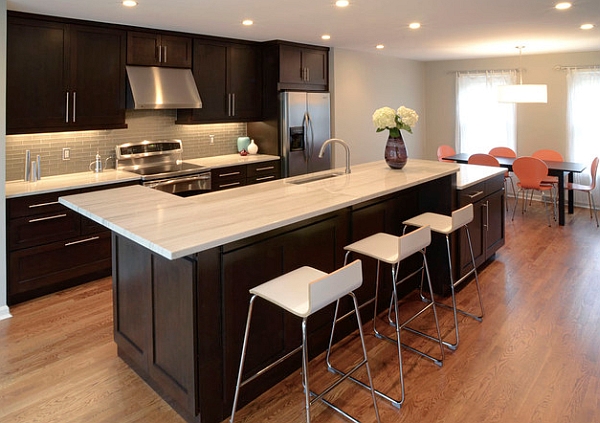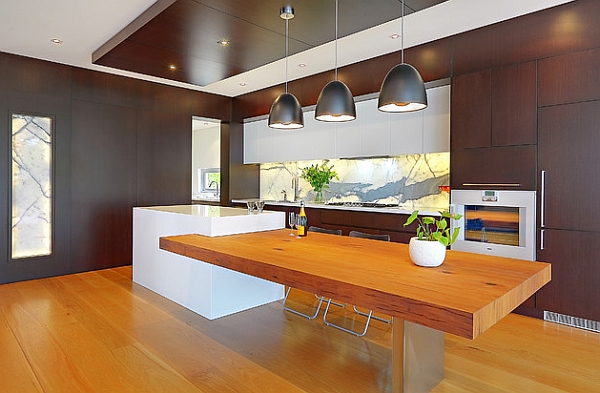 by Impala Kitchens and Bathrooms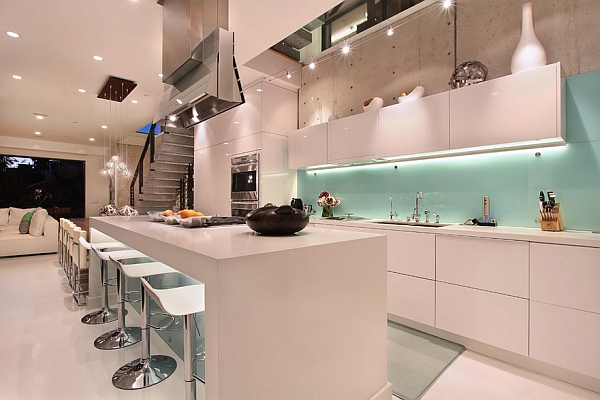 by Jeri Koegel Photography
A Pinch of Traditional Charm
There is still plenty of room for the traditional kitchen in the modern home. In fact, most designers say that it is the most preferred look in homes across the US. The traditional kitchen comes with plenty of perks and wide variety of options that allows you to individualize the space with ease. Apart from the wide array of colors and finishes, it is the cabinetry and the intricate architectural elements that really steal the show here. Lovely arches, beautiful windows, expansive inlays and ornate lighting are an integral part of the traditional kitchen.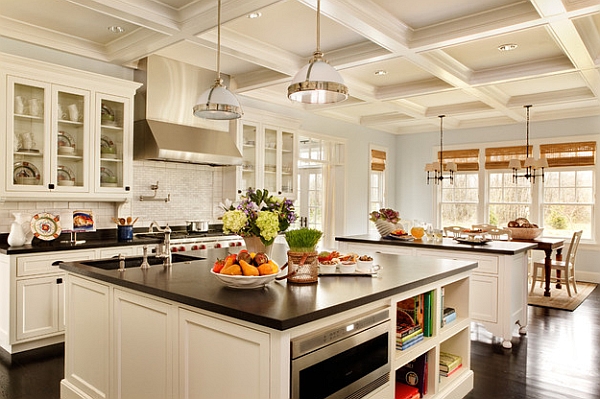 by Garrison Hullinger Interior Design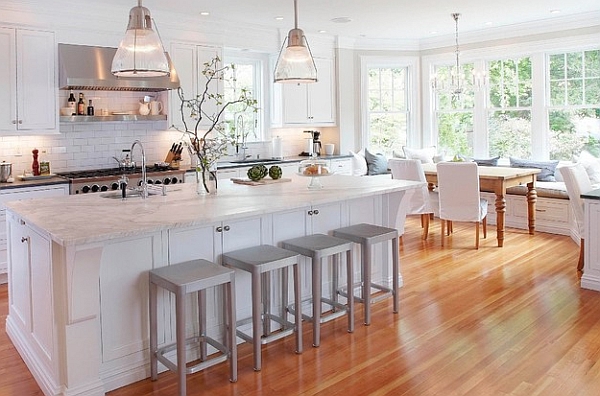 by Pickell Architecture
There is also a plenty of choice when it comes to the counter-top material. You can pick from Calacatta and Statuary marble, various wood finishes and even quartz depending on the usage of the kitchen station and the island. Traditional kitchens are all about attention to detail; from the cabinets and the sink to the dining stools and the windows!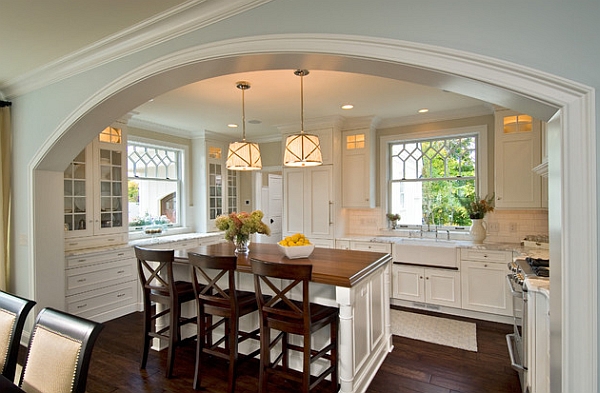 by Witt Construction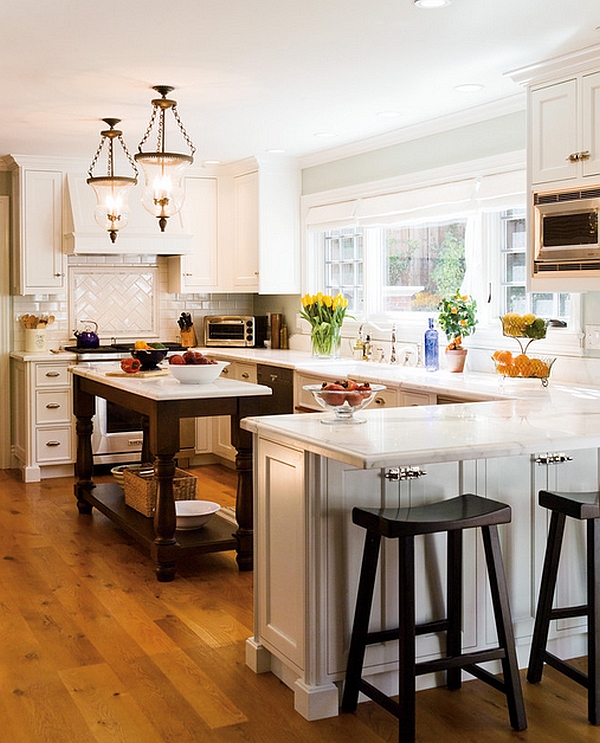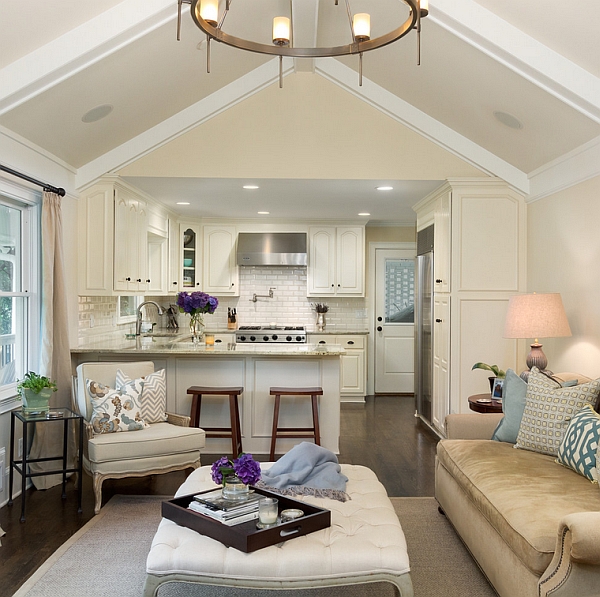 by Anna Braund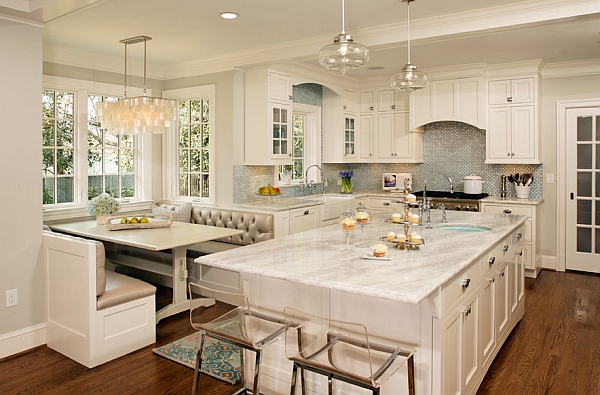 by Harry Braswell
Lighting plays a major role in giving the traditional kitchen its final shape. While proper lighting is key in pretty much every room of the house, traditional kitchens look especially dull and jaded with poor lighting and dark corners. When you have carved patterns, elaborate features, sweeping arches and subtle, yet complex layers, then why not show them off in a grand style? Combine several layers of lighting to get this done in a tasteful manner.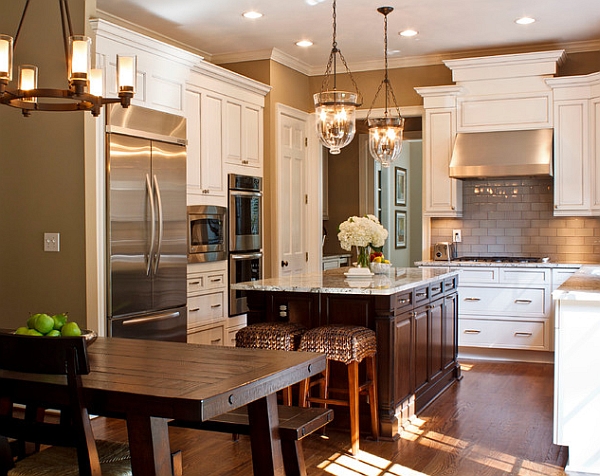 by Great Spaces!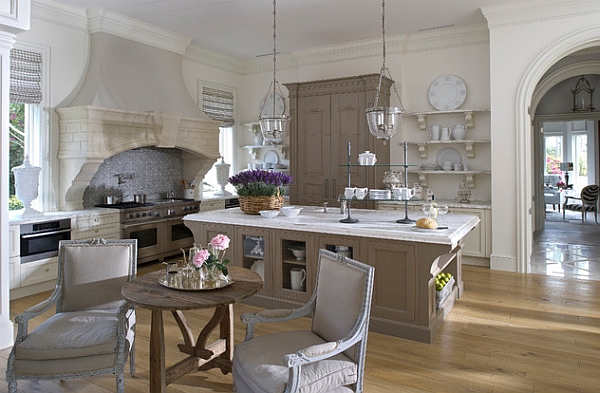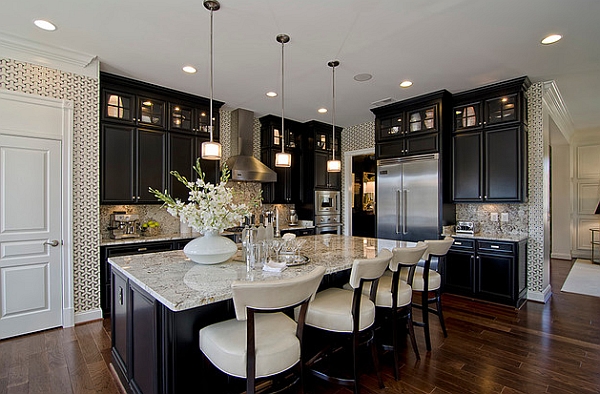 by Maxine Schnitzer Photography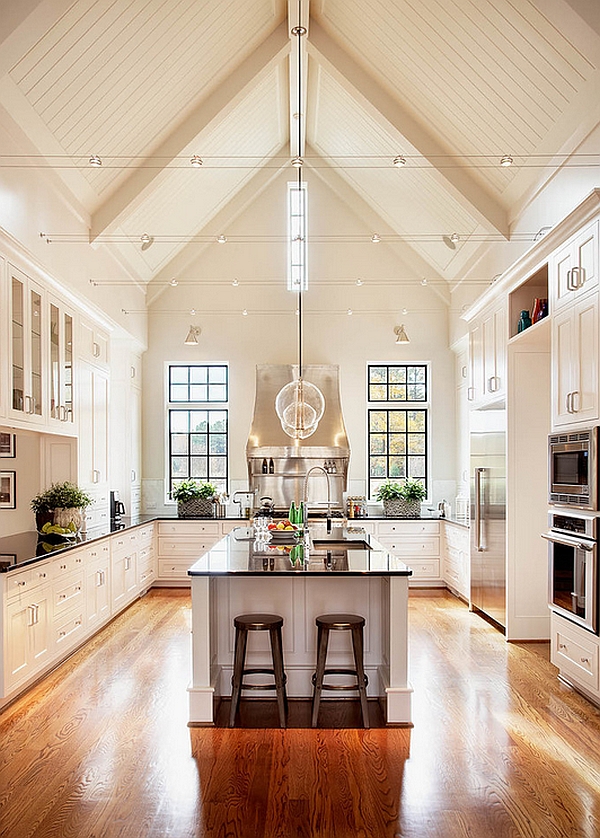 Transitional: Best of Both Worlds!
Think of transitional design as an ideal compromise between the traditional and the contemporary. This unique style is a pleasing blend of both aesthetics and functionality as it draws from the clean and well defined look of contemporary design and the inviting warmth of traditional materials. Most transitional kitchens use soothing neutral shades and organic textures, making them a soothing and tranquil hub. The cabinetry is kept simple, stylish and is often modern its design. If you are a fan of sustainable living and green design, then transitional is a perfect choice for you.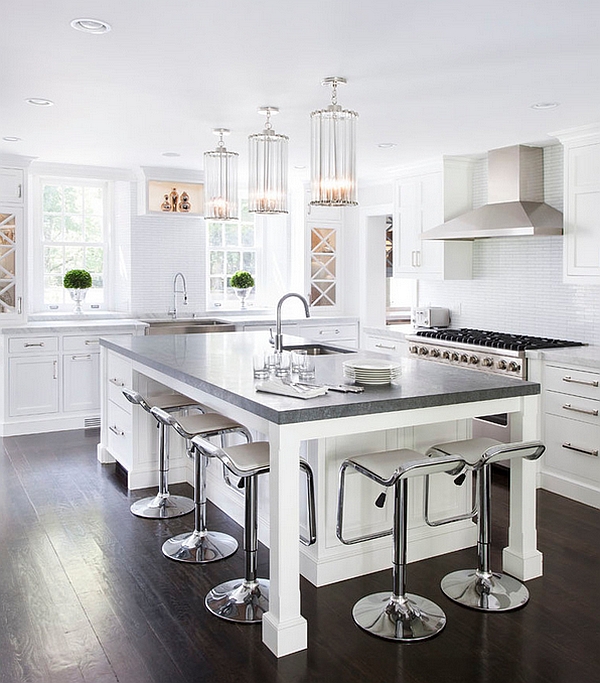 by Susan Glick Interiors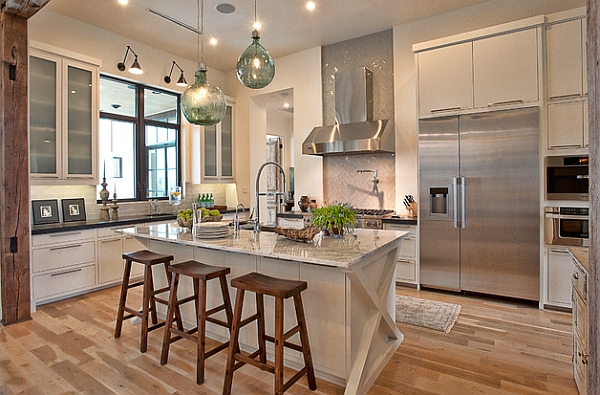 by Cornerstone Architects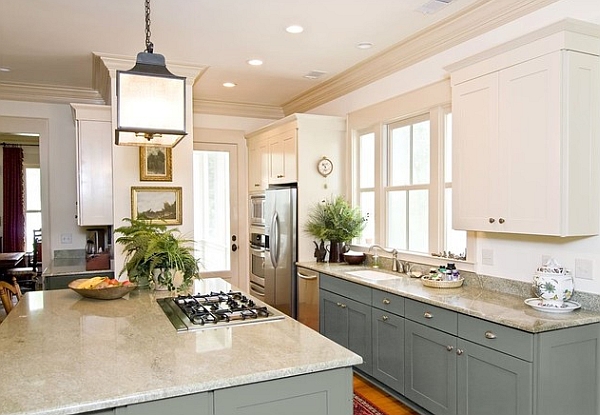 by CliqStudios Cabinets
When it comes to accessories, transitional kitchen is all about adopting a minimal approach. The one word that defines this entire style perfectly is 'restrained'. Hold back on splurging too much color and decorate with only things that you absolutely love. While there is plenty of room in this style for introduction of various fuzzy textures, keep the intricate patterns to a bare minimum.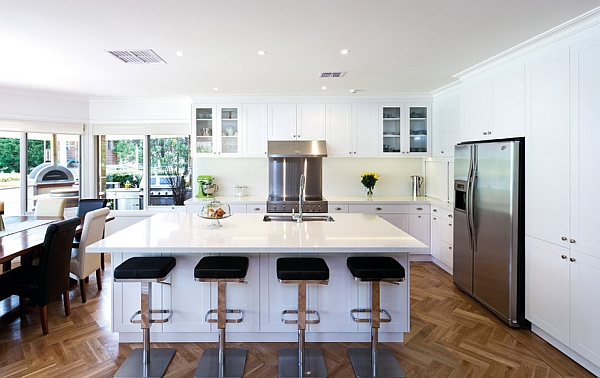 by peter gill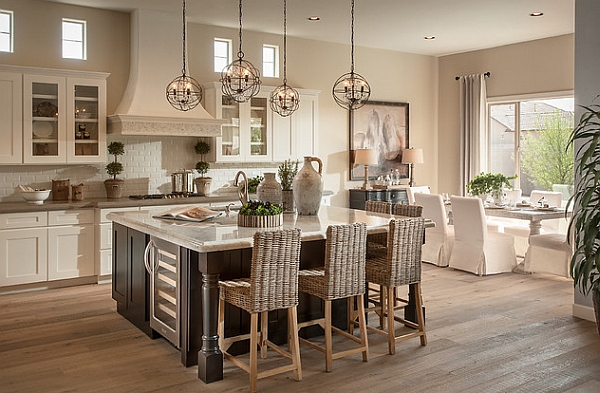 by Camelot Homes
by Cheryl Scrymgeour Designs
Remember though that the thing that separate transitional from contemporary is its cozy and relaxed ambiance. Smart recessed lighting coupled with elegant pendant lights above the kitchen island can get this done with ease. You can tone down the sleek, polished surfaces to move towards a more classic appeal or go in the opposite direction for a semi-minimal vibe.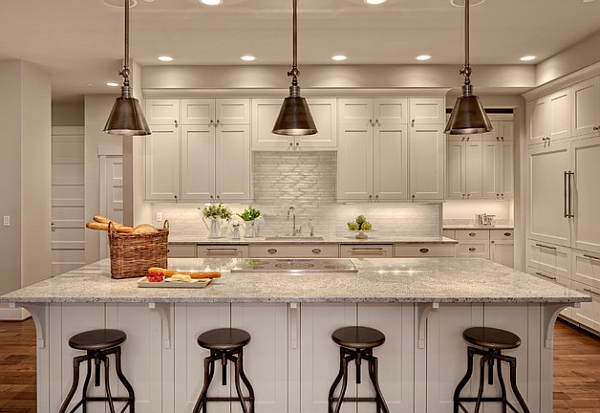 by Studio 212 Interiors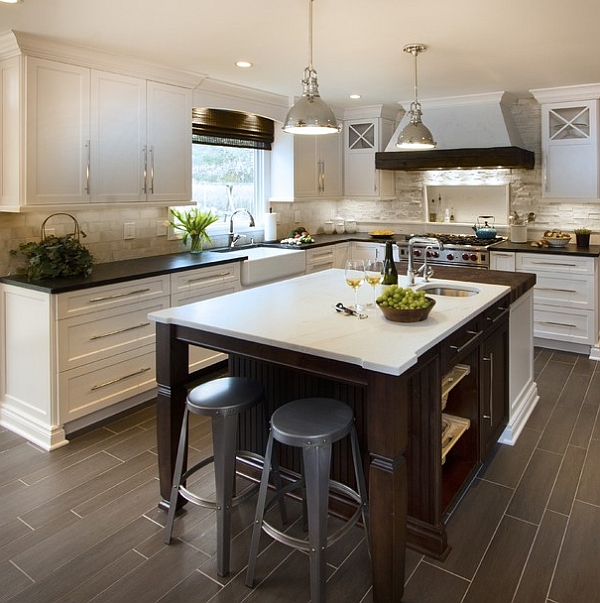 by TrueLeaf Kitchens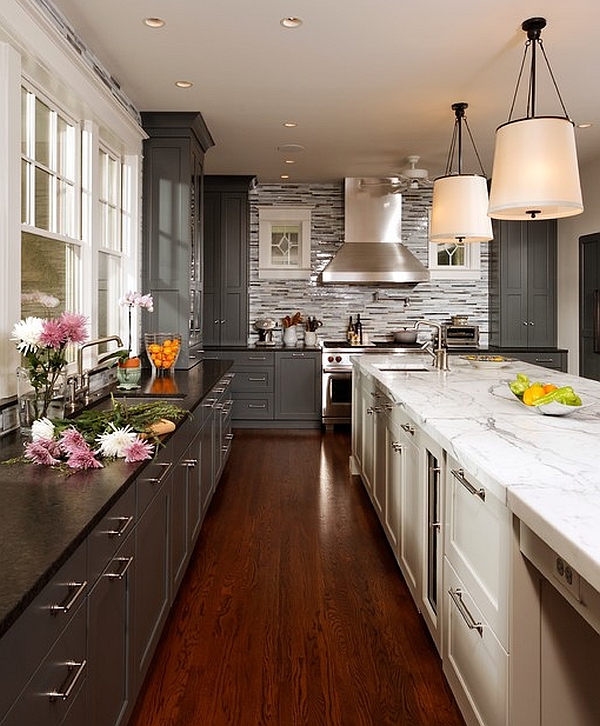 by Studio Swann – Custom Kitchens & Baths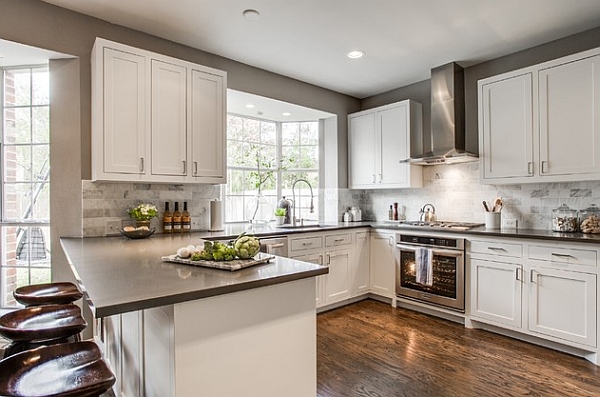 by RN Interior Design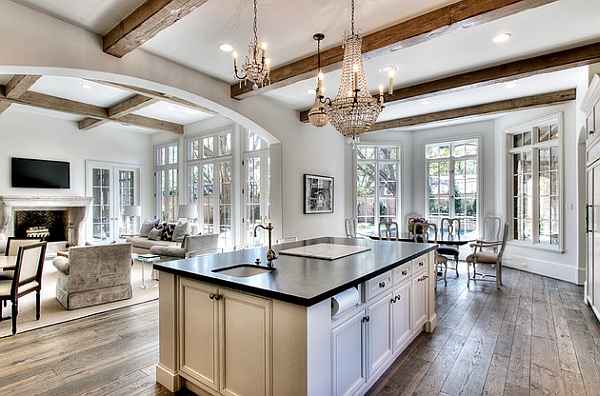 by Parker House
Shiny Industrial Approach
Modern industrial style has seen a revival of sorts in the last few years. With many young homeowners opting to turn their space-conscious lofts into cool bachelor pads, the trendy industrial-styled kitchen is here to stay. There are obviously are plenty of advantages of going in for this daring look. For starters, you will have no trouble in clearly defining what constitutes an industrial kitchen. Exposed brick walls, metallic beams and tubes and wooden surfaces can be effortlessly integrated into this look.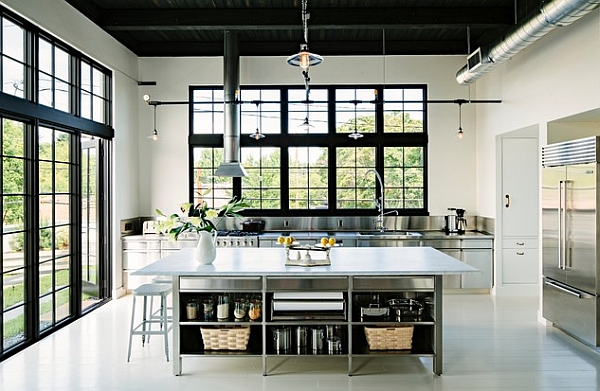 by Emerick Architects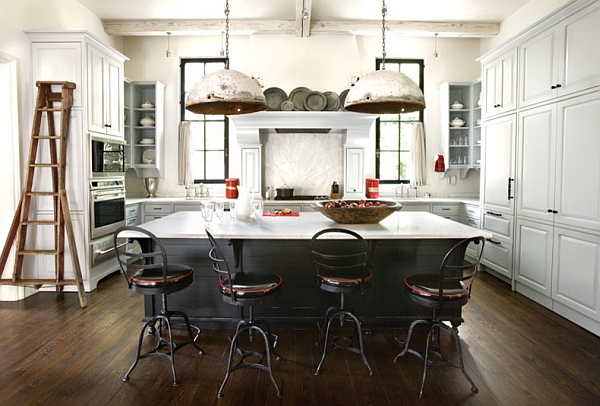 Large metallic pendant lights, giant wooden tables and open cabinets that showcase the glassware are all an integral part of this style. Obviously some of the more brilliant designers have successfully managed to create a fusion between the industrial and the minimal or even the Scandinavian themes! But if you are just getting started, then it is best to stick to the simple basics.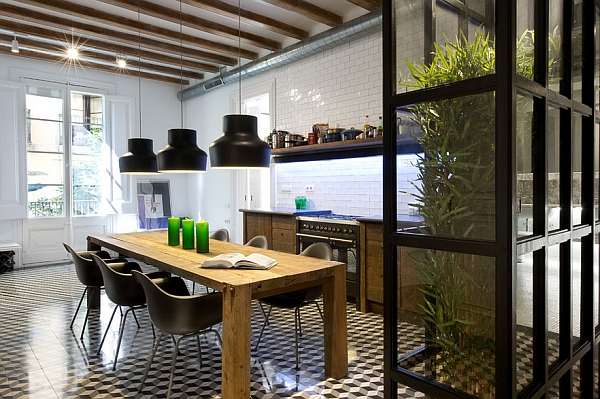 by Egue y seta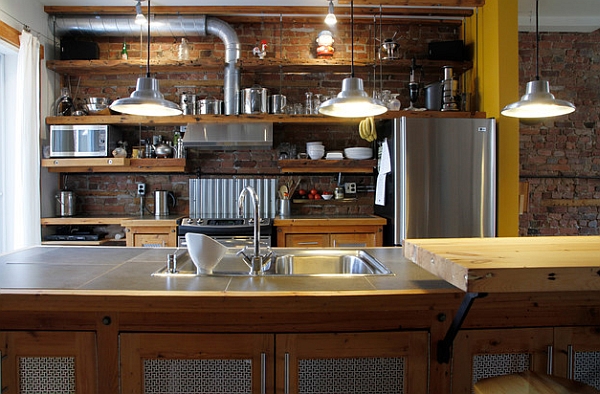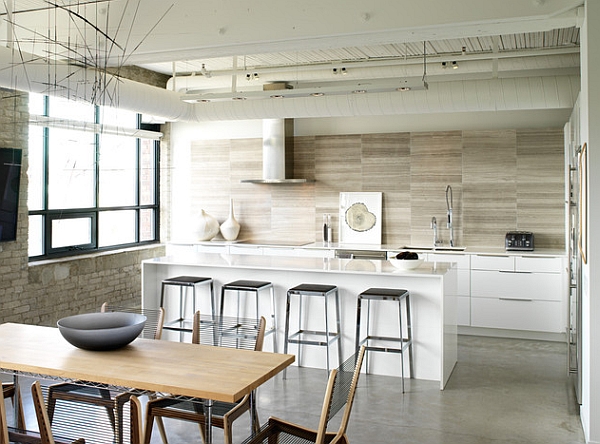 by Croma Design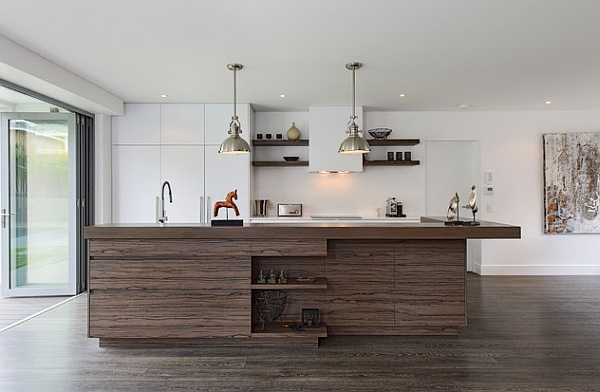 by Capital Building
If you are trying to bring home the industrial kitchen, then think about picking up shiny new stainless steel cabinets that are ideal for this theme. The form of your own apartment or residence is an important part of the industrial style. If you do not live in such a setting, then try not to force this style on as it looks ungainly in a polished, urban environment. Since metal is a natural part of the kitchen, an industrial style is easy to execute and hard to go wrong with.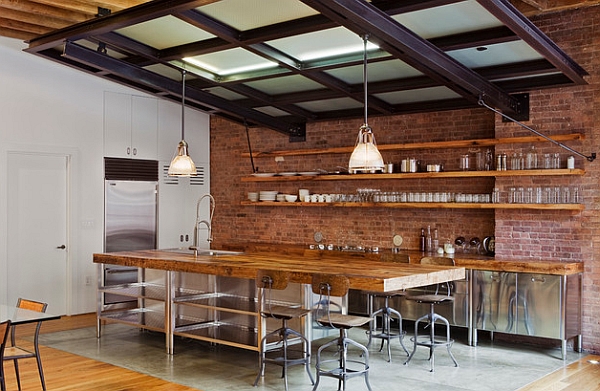 by Jane Kim Design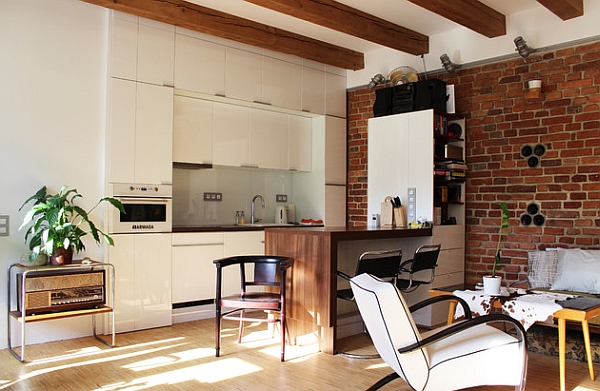 by Martin Hulala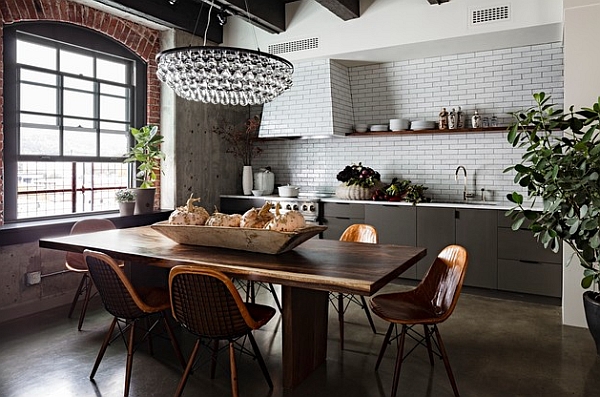 by Jessica Helgerson Interior Design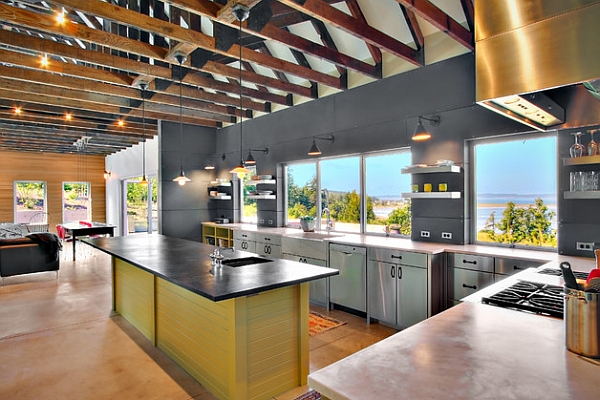 by J.A.S. Design-Build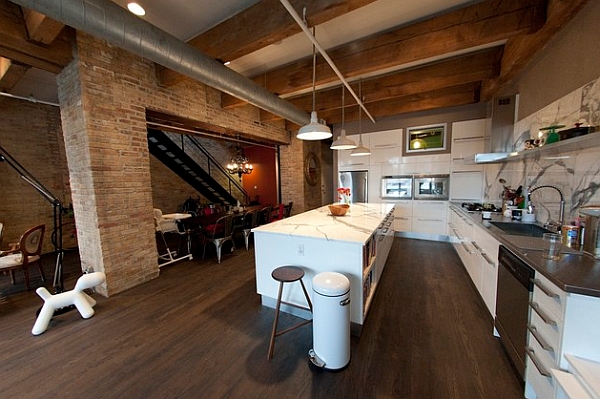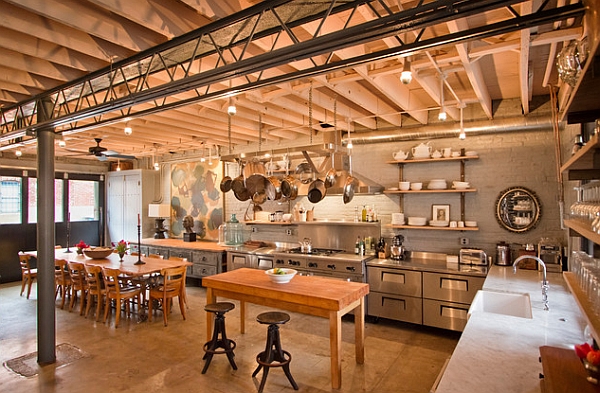 by Bennett Frank McCarthy Architects
Inventive Eclectic Brilliance!
So what exactly is eclectic style? There is a popular misconception going around that just lazily throwing random things and colors around constitutes an eclectic look. The truth could not be more far off. Eclectic style is all about expressing yourself without being bound by any existing style. Yes, it involves carefully collecting the most meaningful items in your own life and then bringing them together to make the perfect visual sense. But that is not the same as random and meaningless design. With that in mind, craft your eclectic kitchen by visualizing the end result well ahead.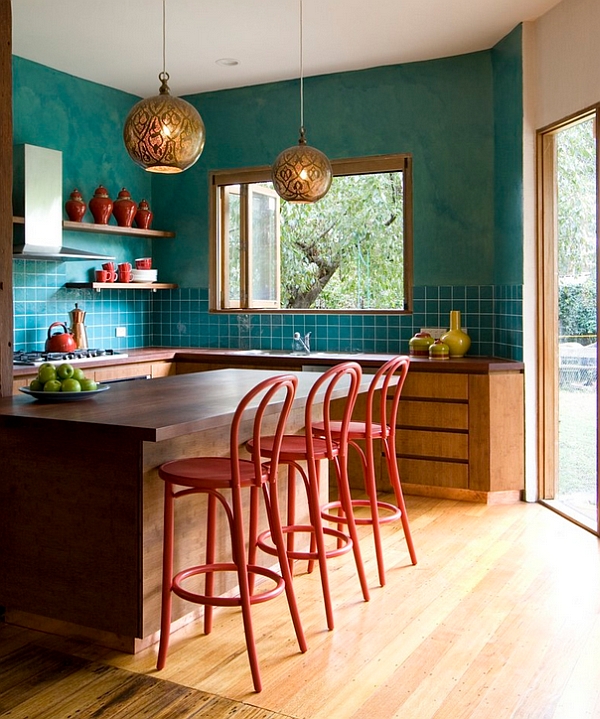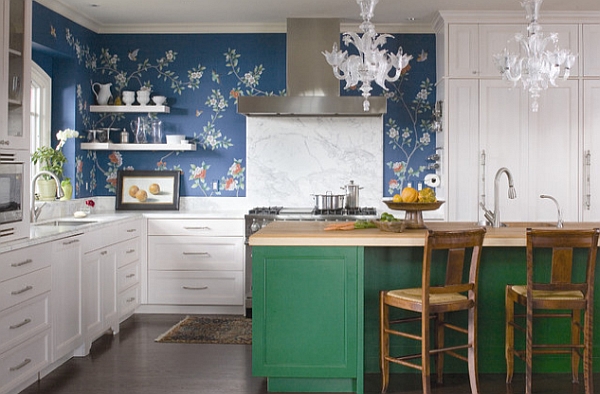 by Andrea Schumacher Interiors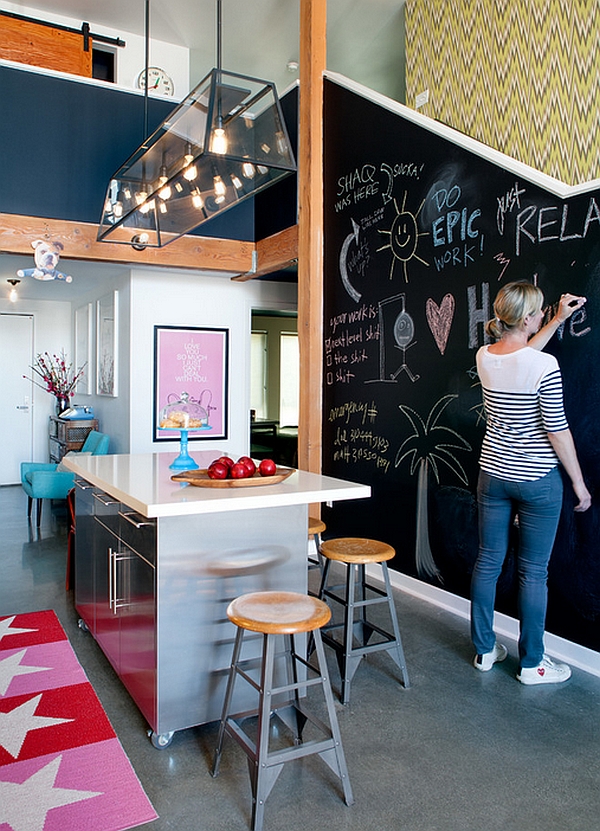 by Daleet Spector Design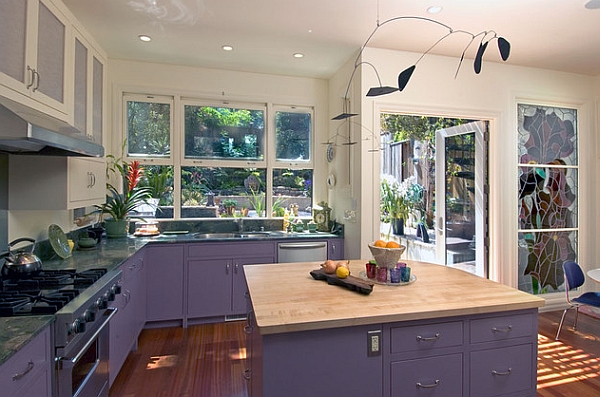 by Jeff King & Company
You could bring together an array of beautiful colors, lovely textures, brilliant wallpaper patterns and intricate ornaments to fashion and eclectic look of your choice. The theme that you choose can vary from the vintage to specific subjects like your favorite music band or sports memorabilia. Be it a blend of the rustic and the French country or the modern and the oriental, eclectic kitchens tell the world who you truly are!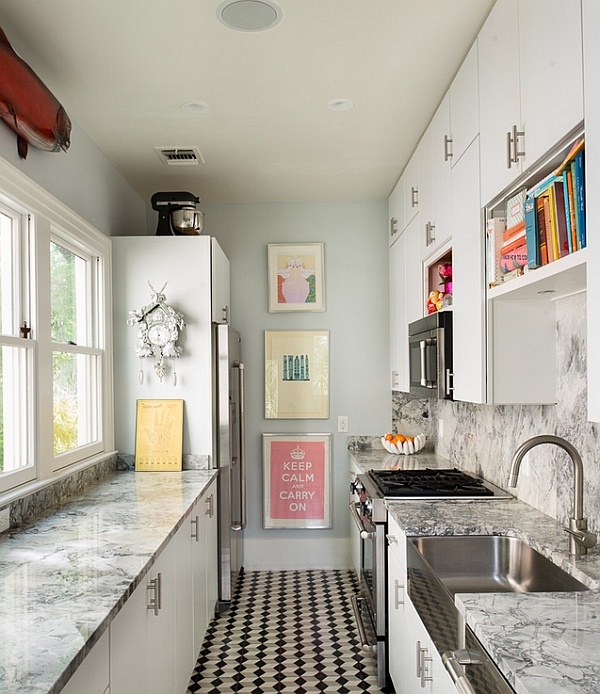 by GALEANA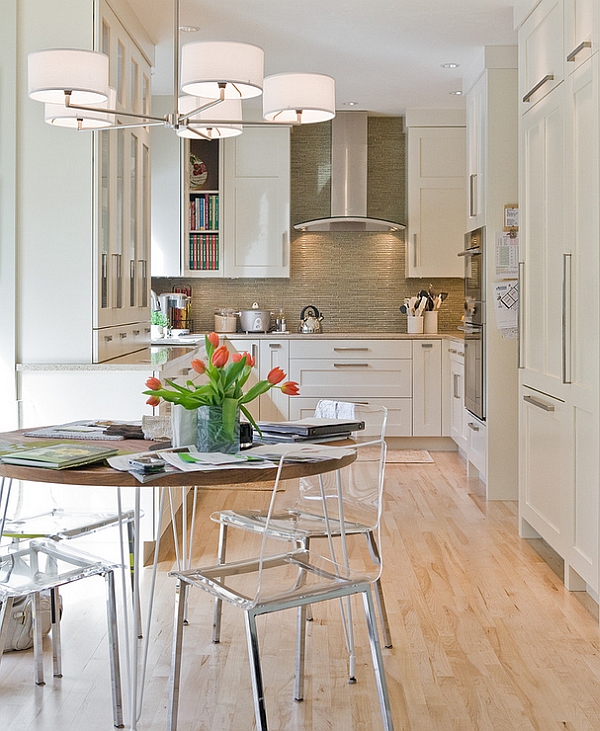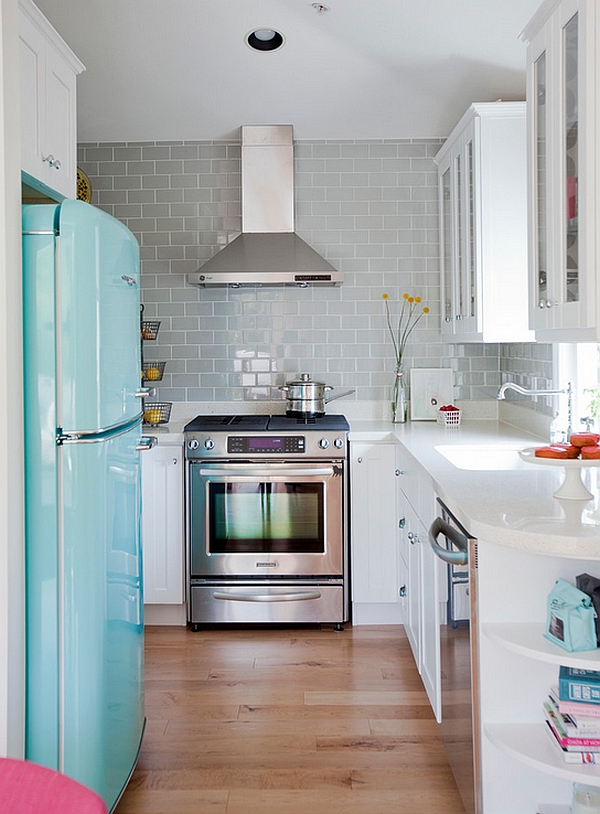 by The Cross Design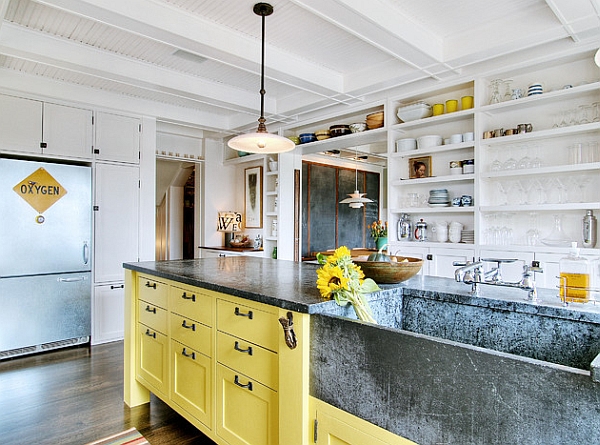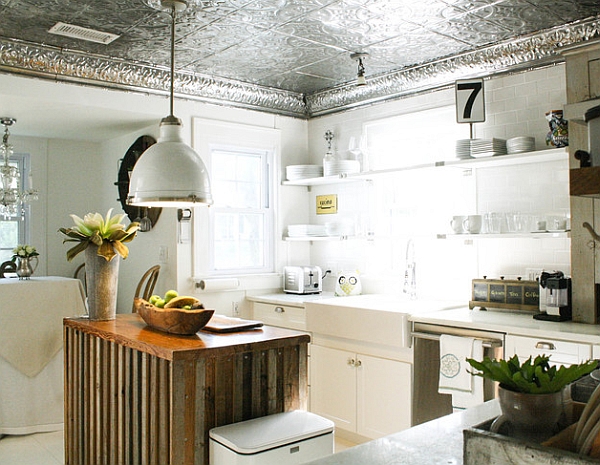 by Mina Brinkey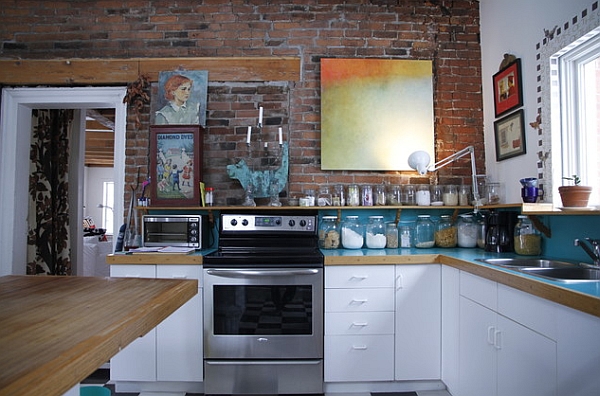 Are you ready to give your kitchen a definitive style? Which of these kitchen styles would you adopt in your own home? Let us know your favorite…