Your kitchen cabinetry is one of the main aesthetic focal points of the room and rightfully so, the cabinets take up the most real estate and provide functionality too. While you may consider your kitchen cabinets to only have a utilitarian purpose, there are details to make them unique and customized to your creative interiors.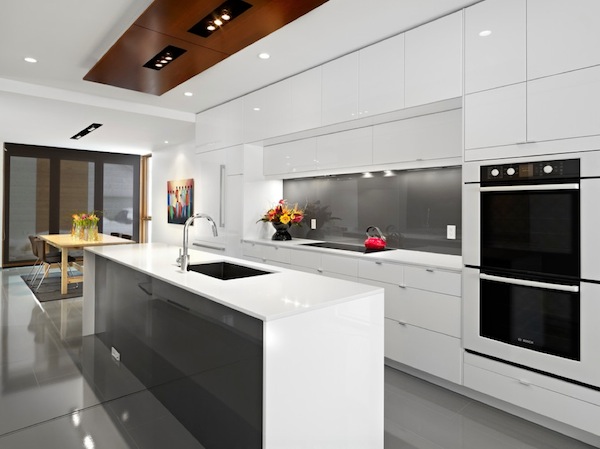 Image: Merle Prosofsky – via
Whether you want a different door front, hardware, or you want to mix and match your upper and lower cabinets, take a look at these ways to transform your kitchen with simple cabinetry details.
Cabinetry doors set the stage for your kitchen: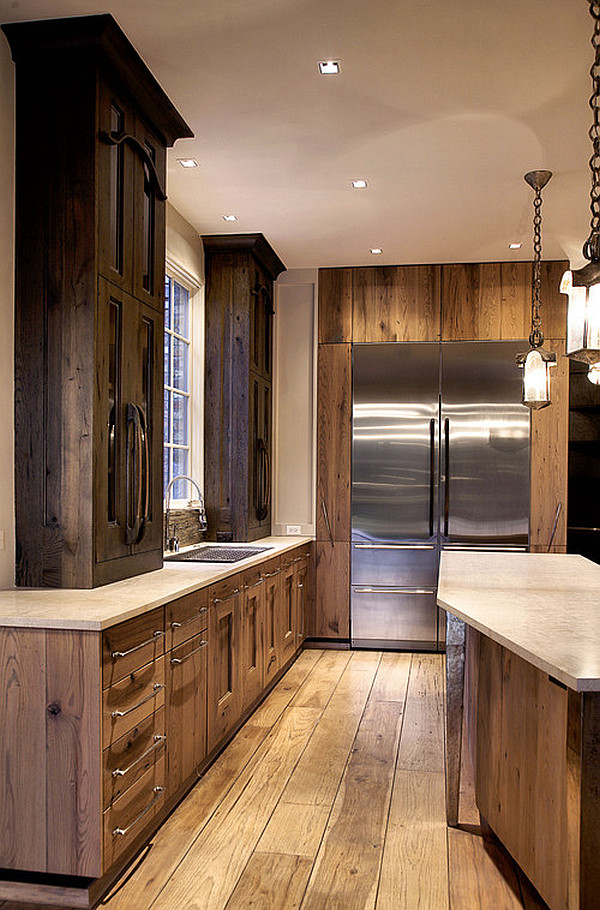 Kitchen built by Mark Hickman
For many kitchens the modern and minimalistic appeal of shiny surfaced cabinets with simple straight lines, or a traditional kitchen with ornate and classical detailing is more your style, your kitchen gets its look from the cabinets. Deciding on which style best suits your kitchen can be a challenge. Choose door fronts that mimic the theme, or architectural style of your kitchen.
Dark wood coloring is perfect for traditional homes, while neutrals and colors can make more of an eclectic statement.
Look to kitchen designers who can show you samples of different fronts or visit your home improvement store for physical samples before you buy.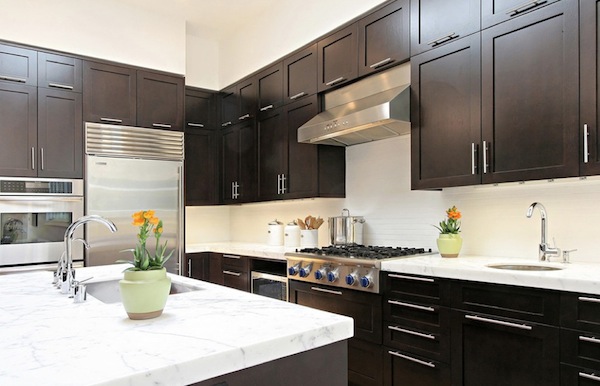 Image: DPC Incorporated – via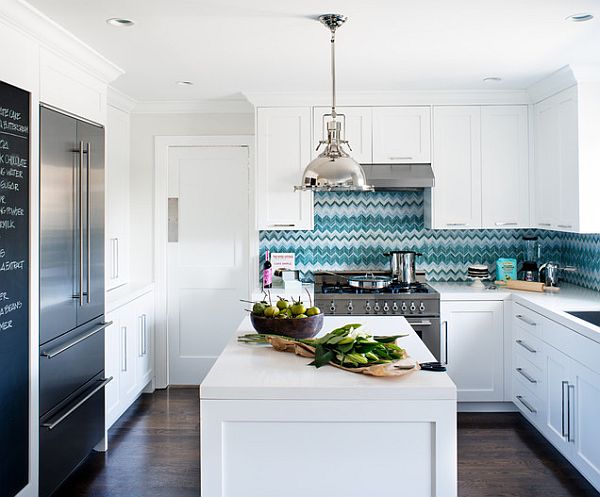 by Jute Interior Design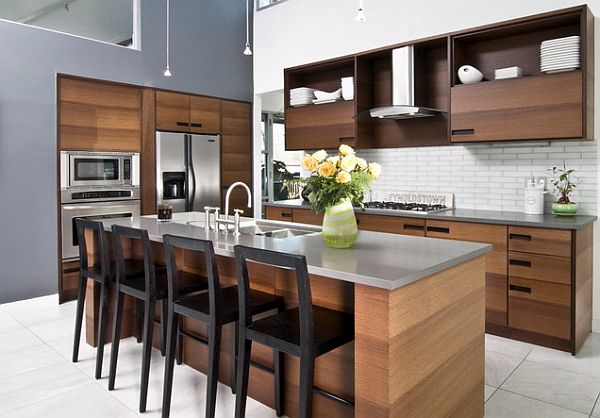 by West Architecture Studio
Add cabinetry hardware as an accessory:
Similarly to a person's jewelry or accessories, cabinetry hardware can make the difference in your kitchen to give it a pulled together look. Hardware can come in a variety of materials from nickel, brass, copper or bronze metals to wrought iron and glass, you would be surprised what new materials and styles are coming out everyday.
If you prefer the uninterrupted view of handleless cabinets, look to cabinet manufacturer's that offer pop open doors or integral hand indentations for your hand. These cabinets are beautiful in themselves and designed without hardware, but still carry a modern edge to their aesthetic.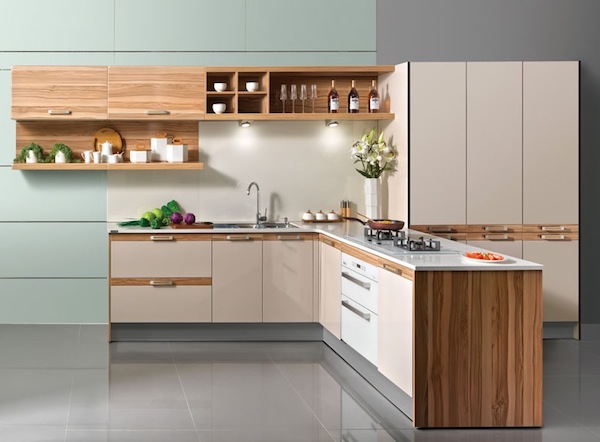 Image: Oppein – Global – via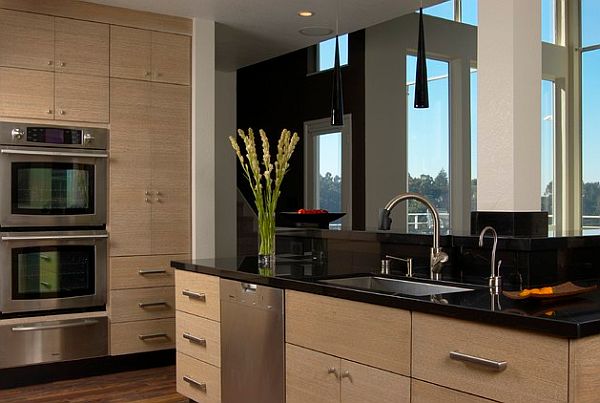 by Applegate Tran Interiors
Mix and match cabinetry styles and colors:
In past years, kitchen cabinets used to always match throughout the room. In recent years home owners and kitchen designers are discovering a new look of mixing and matching colors and styles. While this may sound different, the look can still be cohesive and achieve a gorgeous kitchen. Choose coordinating colors for a kitchen island that could be separate from upper and base cabinets.
If you choose a bold color of cabinets – you may consider using them in one area of your kitchen and then reserving the other cabinets with a more neutral stain or paint finish.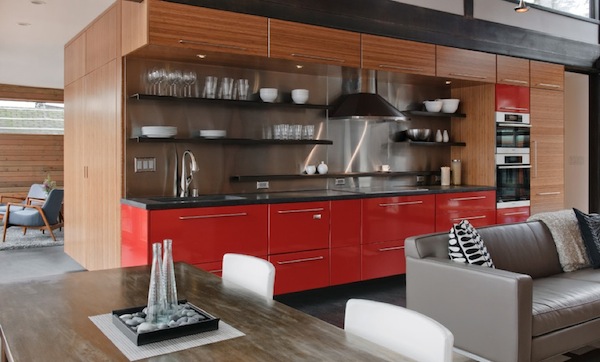 Image: Dyna Contracting – via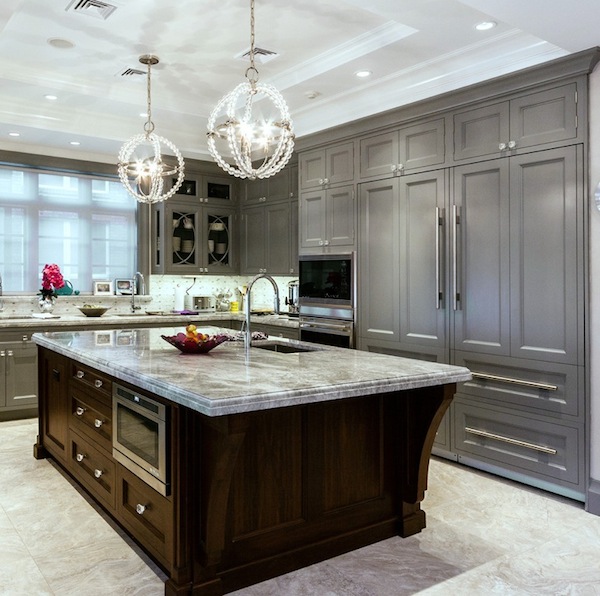 Image: Donald Grant – via
Your kitchen cabinets have the ability to transform a relatively boring kitchen to one that has visual interest and user appeal. After all, what cook doesn't enjoy preparing meals in a kitchen that makes you feel good? Use these helpful tips to give your cabinets a whole new life.