Beautifully decorated bachelor pads often tend to evoke images of slick leather surfaces, stylish gadgets, automated systems and an iPad or two casually lying around. But there are styles beyond the contemporary and the minimal that look equally stunning when done right.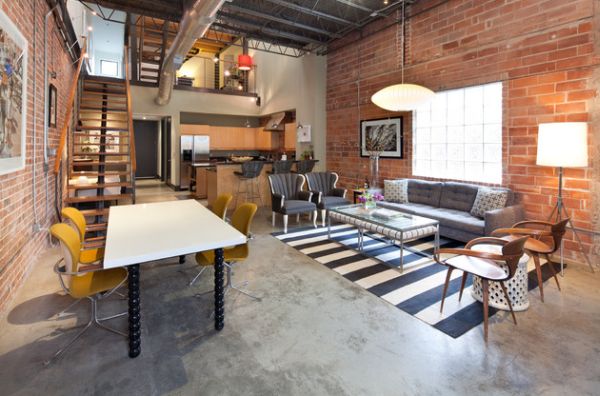 The perception that single guys need not bother with interior design and can continue to live in their untidy floor-stained havens is thankfully outdated! The modern bachelor pad is all about immaculate flair, even as it embraces different themes and hues.
The living room is where it all starts, and in case of most single guys, a couch, a giant TV and a hot pizza delivered to their doorstep is all they need to survive an entire lifetime! Considering the amount of time spent in the living room, it pays to put some effort into decorating it in a smart and aesthetically pleasing fashion.
And here are 70 bachelor pad living room ideas that beautifully blend form and function. While you may choose not to replicate the extravagance or the grandeur of some of these spaces, they sure will inspire you to revamp your own cozy crib.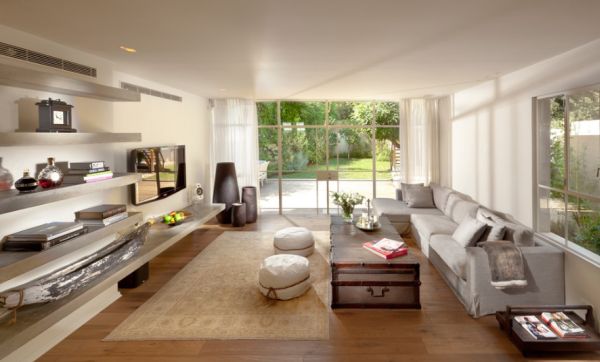 by Elad Gonen & Zeev Beech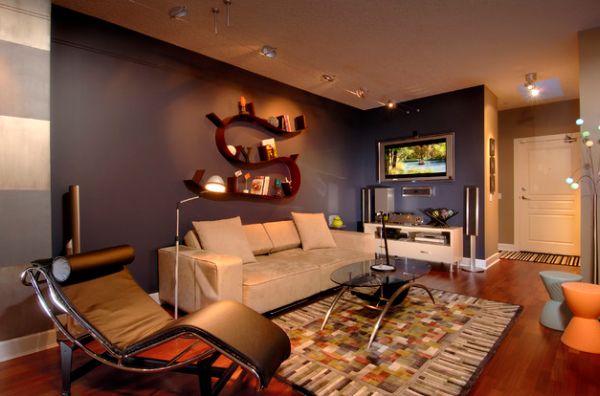 by The Sky is the Limit Design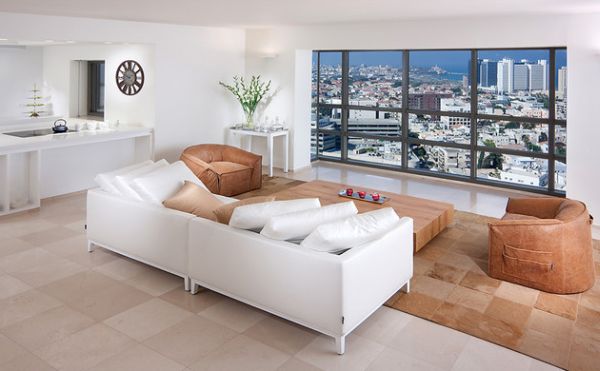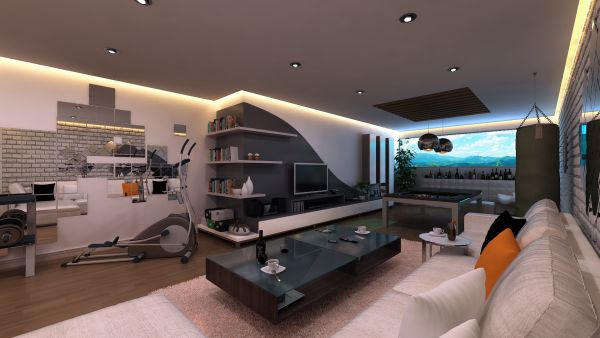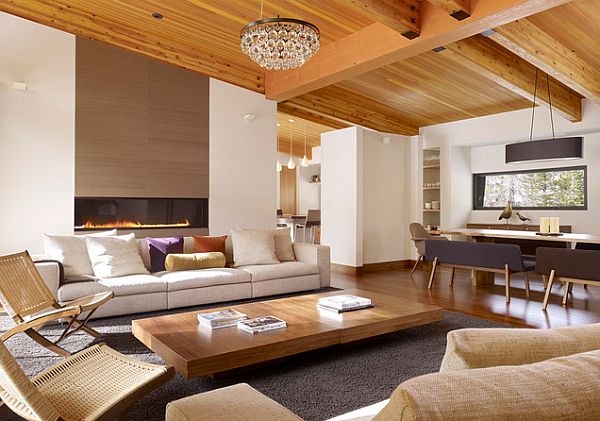 by John Maniscalco Architecture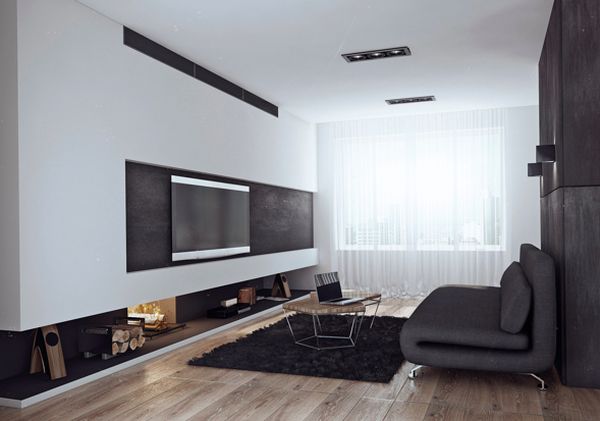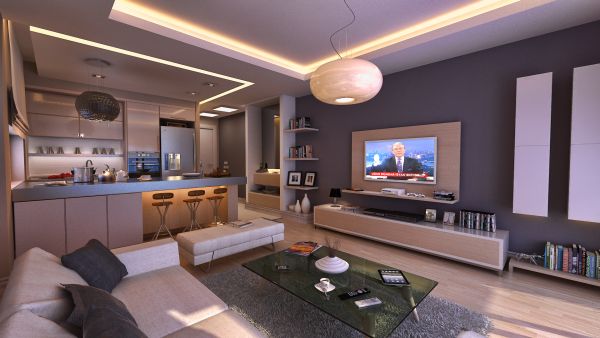 By Elftug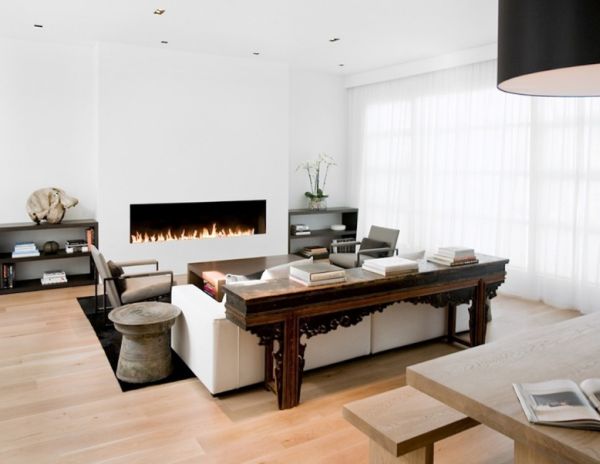 by Nicole Hollis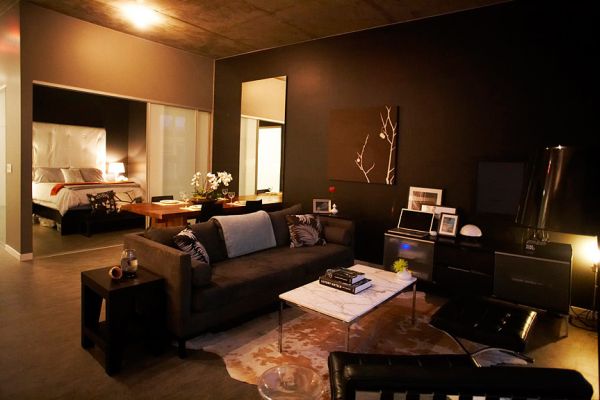 by Nick Onken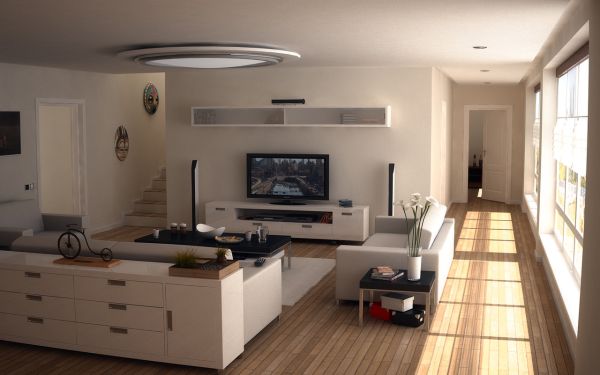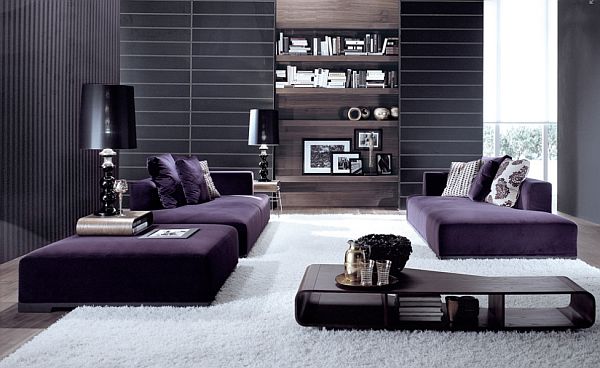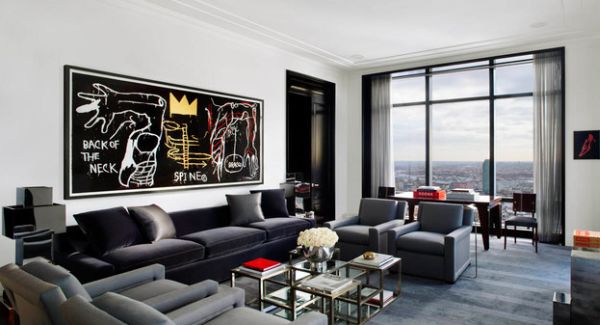 by Robert Granoff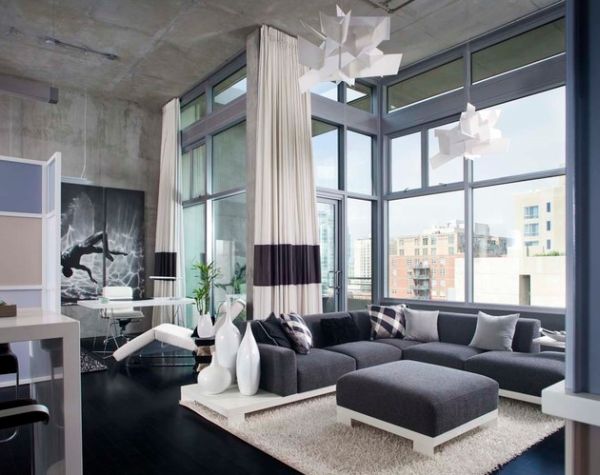 by Chipper Hatter Architectural Photographer
Comfort is the Key
Don't get carried away by all the glossy inspiration you see ever so often while flipping through bachelor pad ideas. While aesthetics are important, try and amalgamate them with ergonomics in a balanced manner. To put it in simpler terms, comfort comes ahead of style! A bachelor pad is primarily your personal refuge where you rest, recuperate and relax after a hard day at work. Never let go of the cozy, snug appeal simply to bring in some eye candy. But comfort does not mean a poorly kept, shabbily decorated living room. Pick out a quality couch to kick start the makeover of your own bachelor pad.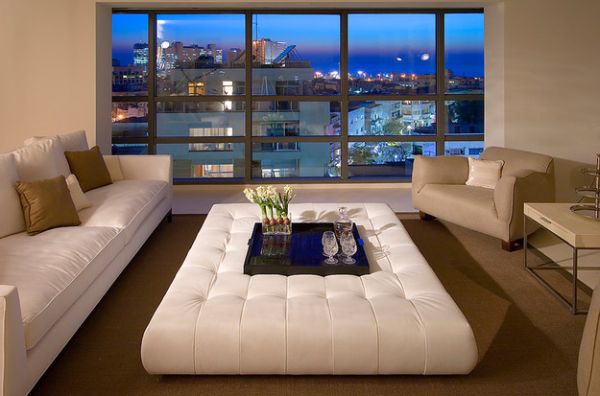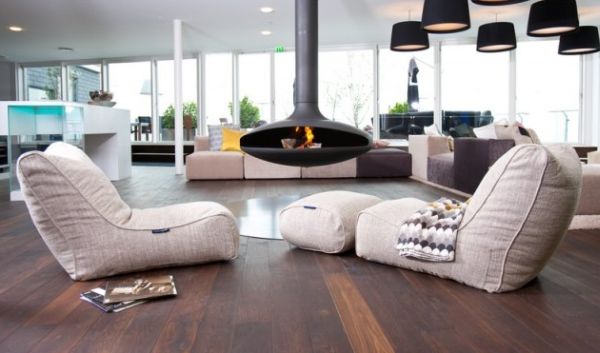 by Ambient Lounge Designer Bean Bags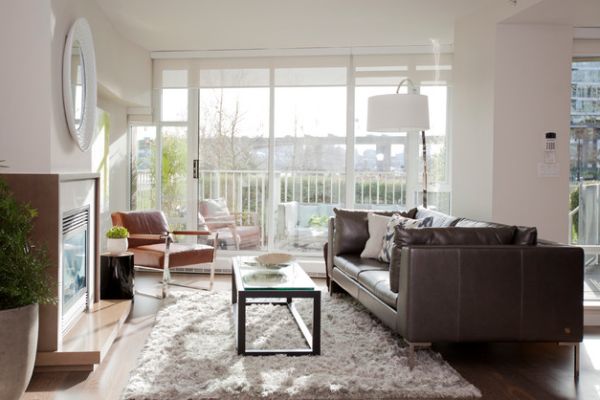 by PURE Design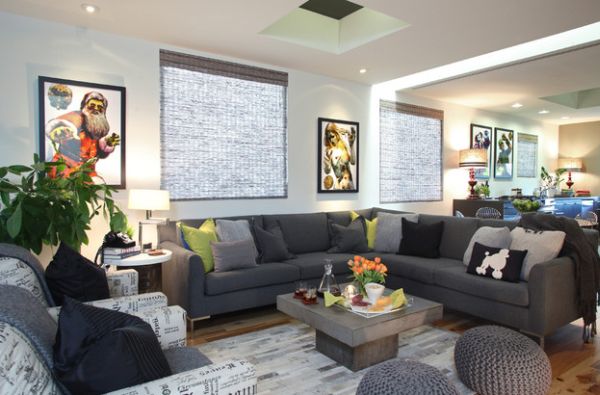 by Suzie Parkinson SÜZA DESIGN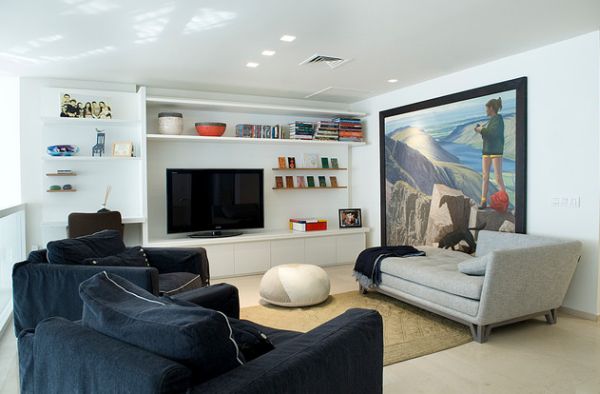 by Dana Gordon + Roy Gordon Architecture Studio
Large sectional sofas are a great idea for the bachelor pad living room. With friends flocking to the apartment each weekend and sometimes crashing for the night, the sectional also doubles as a plush makeshift bed. If your couch can transform into a bed with ease, even better! Add a stylish coffee table to complete the core of your living room. Since most of us grab a bite in front of the TV, the coffee table is an absolute must indeed.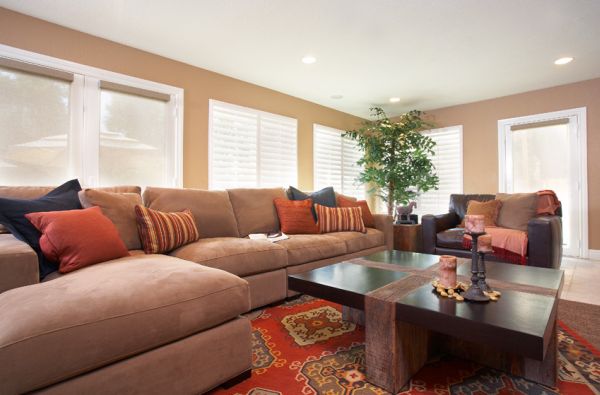 by Kerrie L. Kelly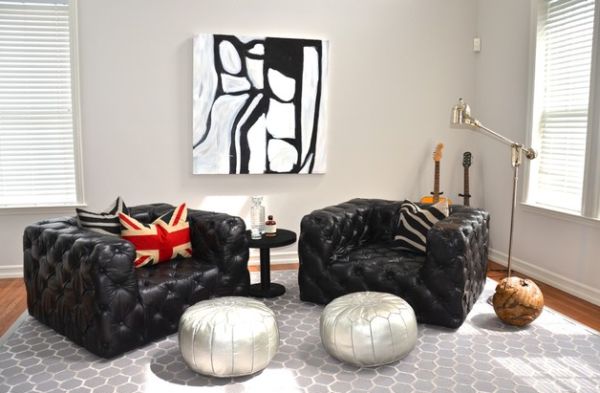 by d2 interieurs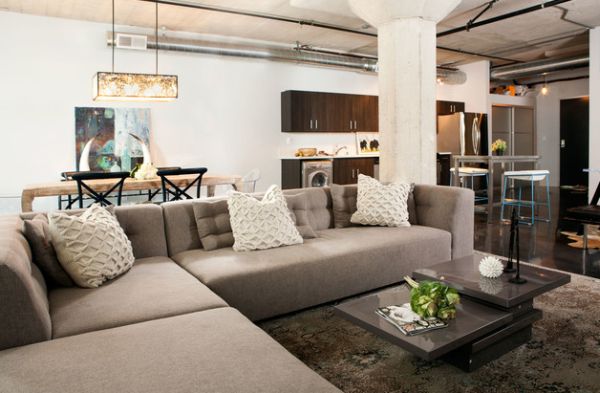 by Caitlin & Caitlin Design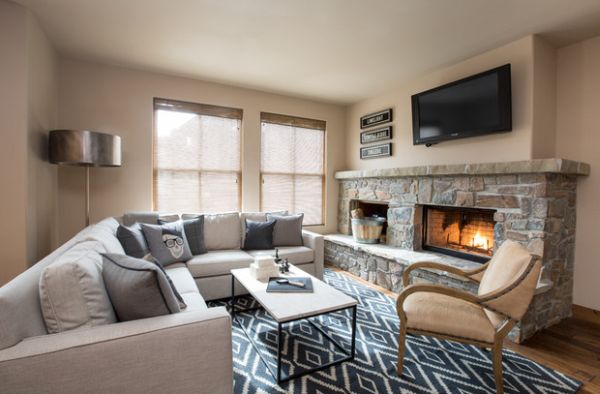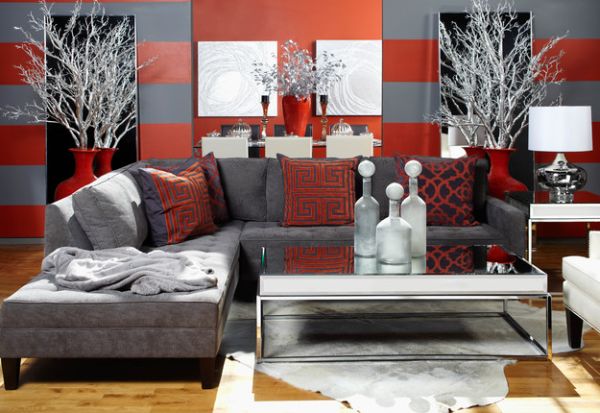 by Z Gallerie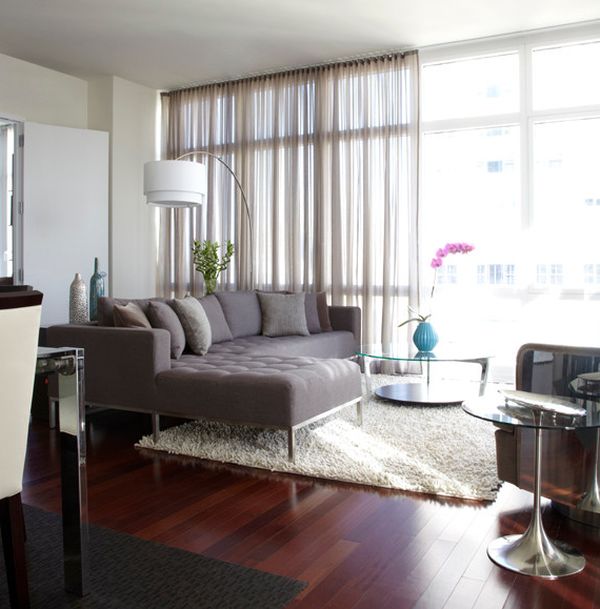 by Wolf & Wing Interior Design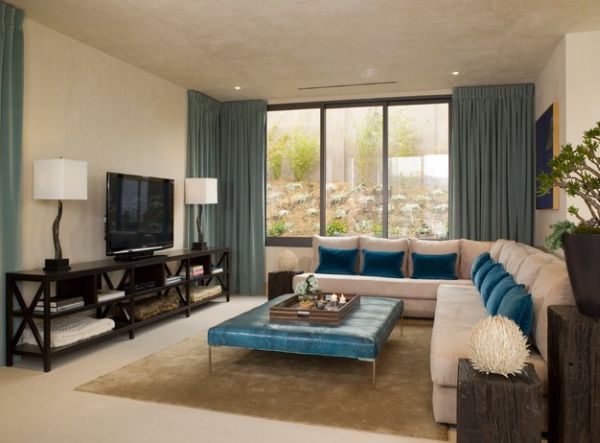 by SoCal Contractor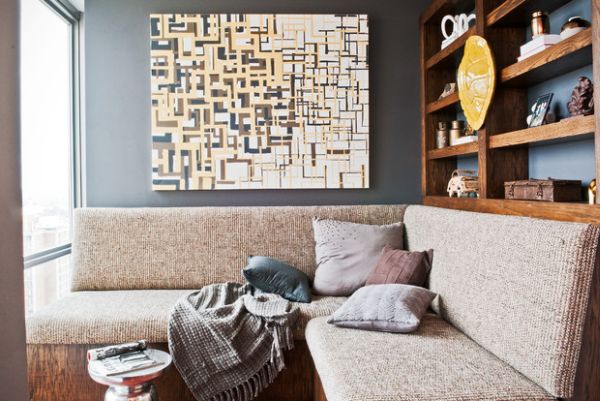 by JD Design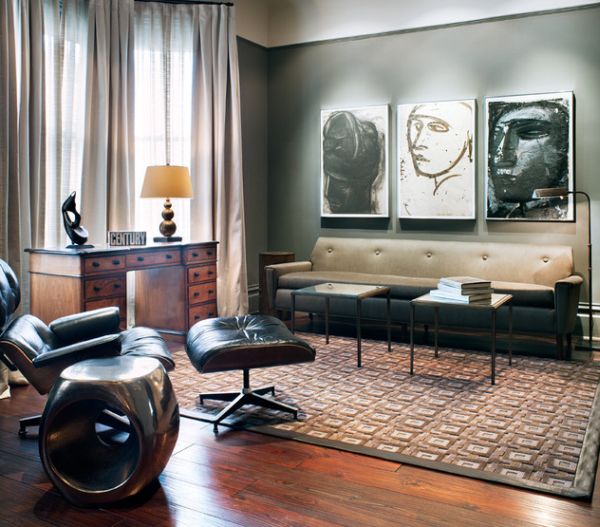 by Drew Kelly Photography
Light Up Your World!
If you have a room with a view to showcase, turn that view into the focal point of the bachelor pad. Most modern homes are quickly shifting toward designs that bring the outdoors in. Why not adopt a similar style and let the view become the room's biggest asset? The bachelor pads showcased here present views that vary from the iconic New York City skyline to the distant waves of a vibrant Miami Beach. Even if the view outside your large glass window is simply a quiet little street, let it become a part of your living room.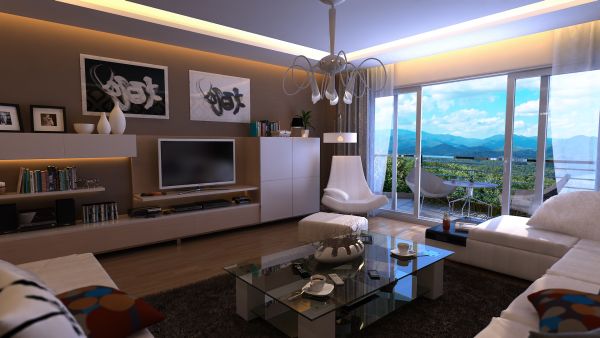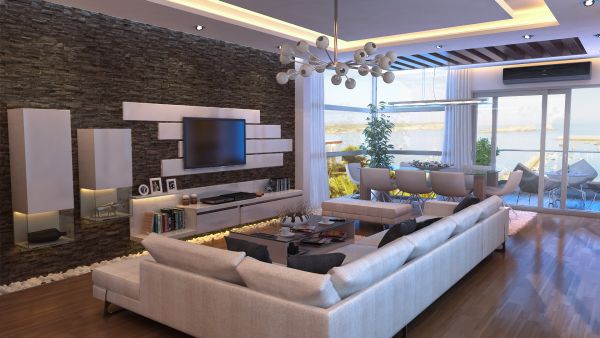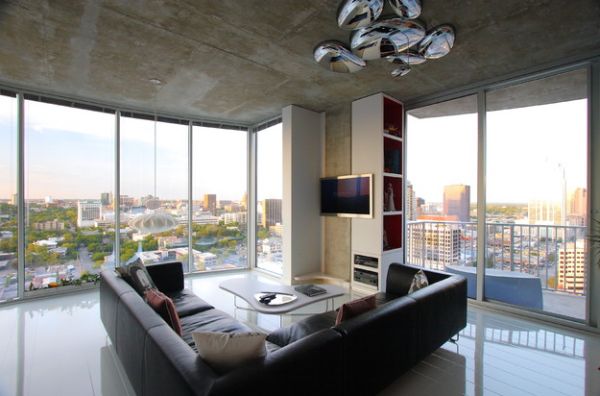 by Dick Clark + Associates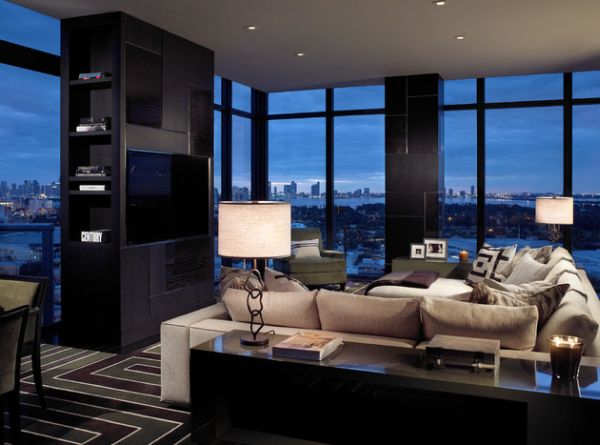 by Jarosz Architect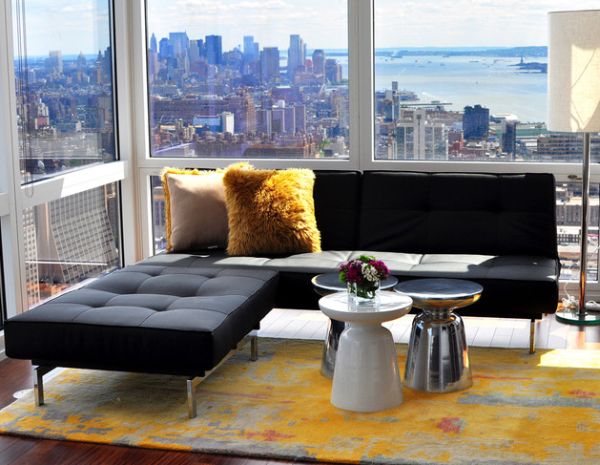 by Scheer & Company
Adding a view to the room goes way beyond merely inviting the outdoor sights and sounds indoors. Glass windows usher in plenty of natural light and breathe life into the setting. Combine this natural light with a blend of recessed lighting and some trendy floor lamps, and you have a refreshing and uplifting interior. Lighting is the most essential aspect of decorating any interior. Get it right and half the job is done!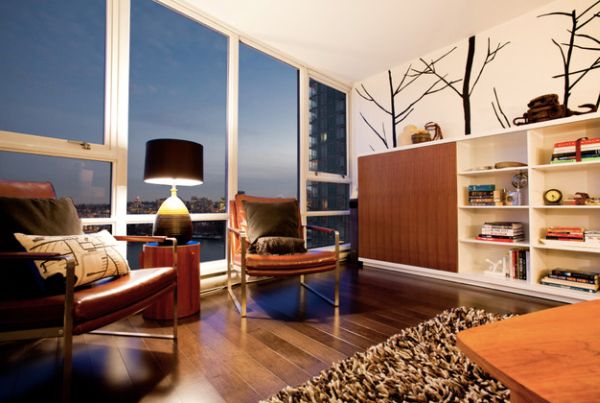 by A Good Chick To Know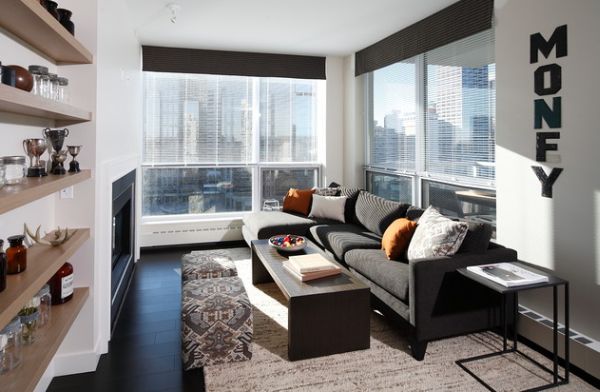 by i3 design group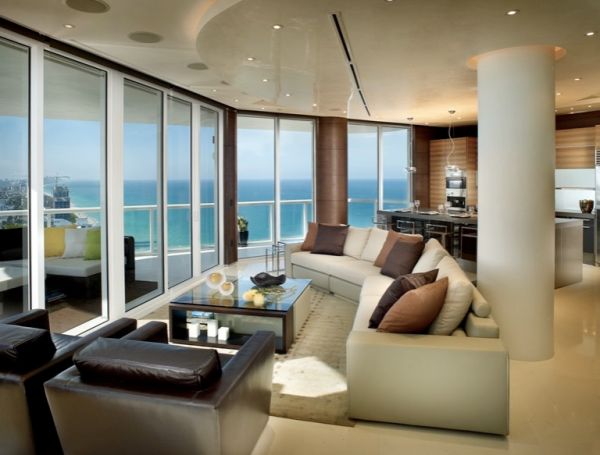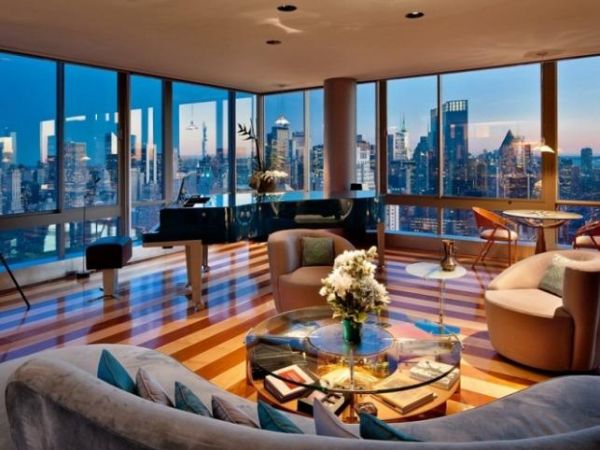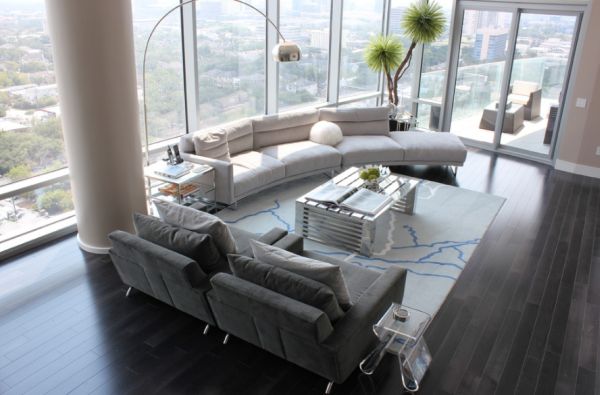 by MN Design by Mauricio Nava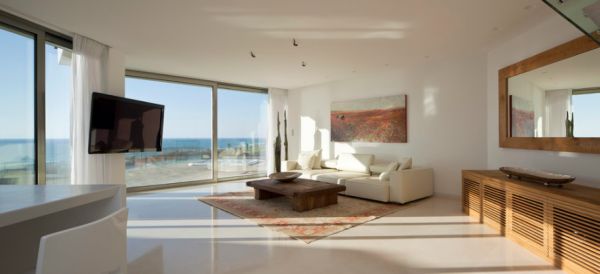 by Gerstner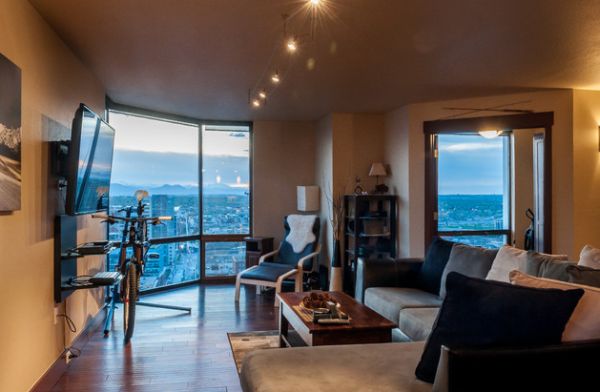 by Keystone Interiors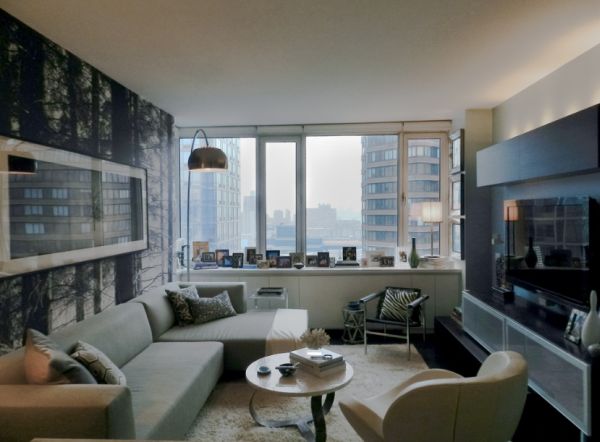 by Frances Bailey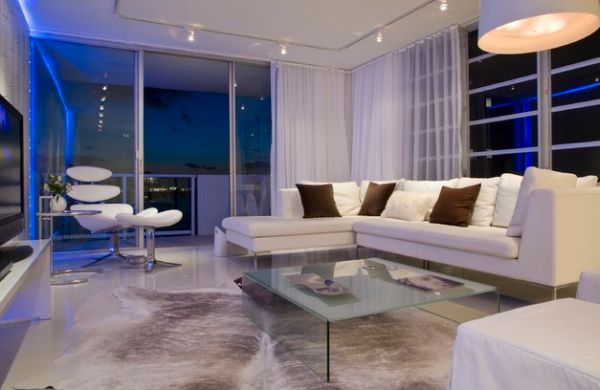 by FORMA Design
Colors, Accents and Textures
Another misconception is that bachelor pads can only employ certain neutral shades and muted tones to create a slick, masculine look. Most often, it's either that sparse, sleek vibe or an untidy dorm room-like space, which is perceived as a certificate of authenticity regarding the inhabitant's single status! The fact remains that neither approach is all that appealing, and if you meet your match at some point and your single life comes to an end, it just might be time to shape up.
While brown, grey, black and white do look great, add some accent colors to enliven the room. If you are not a fan of turquoise or fuchsia, then simple bright reds and smart blues will do just fine.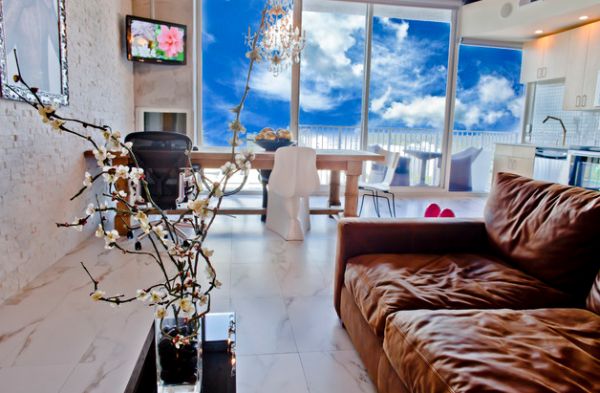 by Ted Maines Interiors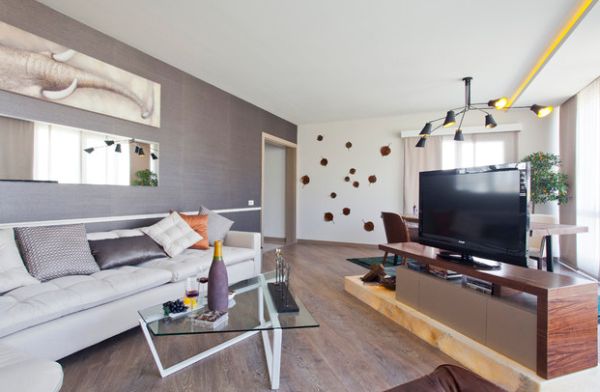 by Neslihan Pekcan/Pebbledesign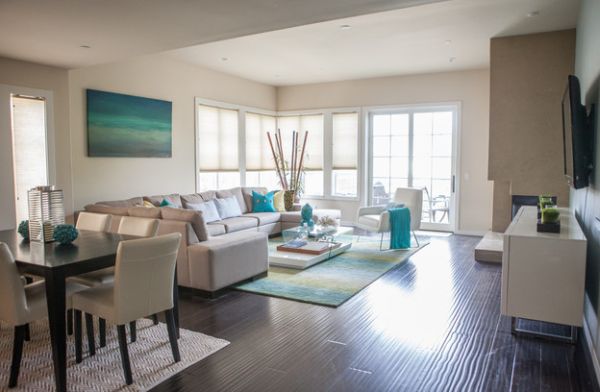 by Simply Stunning Spaces by Darcy K.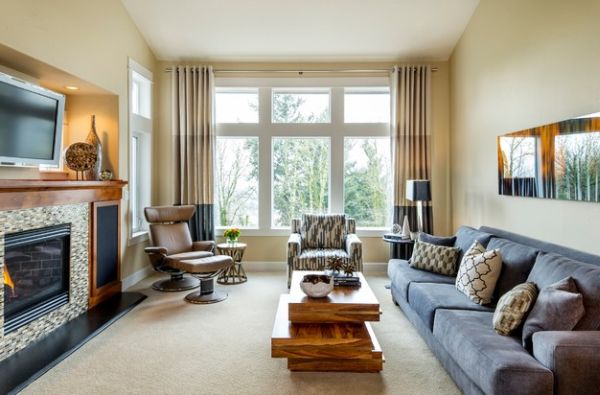 by Jason Ball Interiors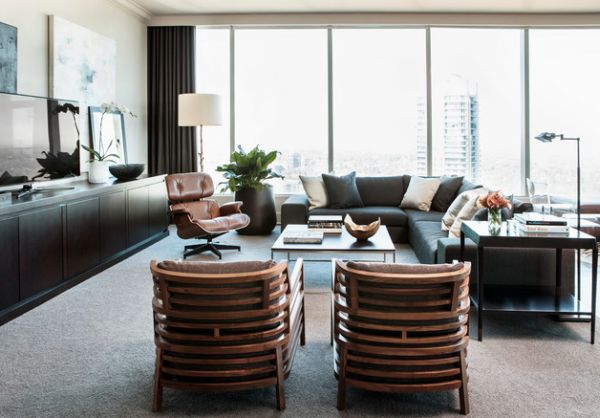 by Robert Brown Interior Design
A plush rug here and a cube ottoman with a chic print there can soften an overtly masculine approach and give the bachelor pad a warmer, more inviting appeal. Exposed brick walls and steel pipes allow you to bring home a distinct industrial look, which is an ideal fit for bachelor pads. Classic furnishings and Mid-Century modern icons like the Eames Lounger add panache and flair while keeping the manly vibe intact.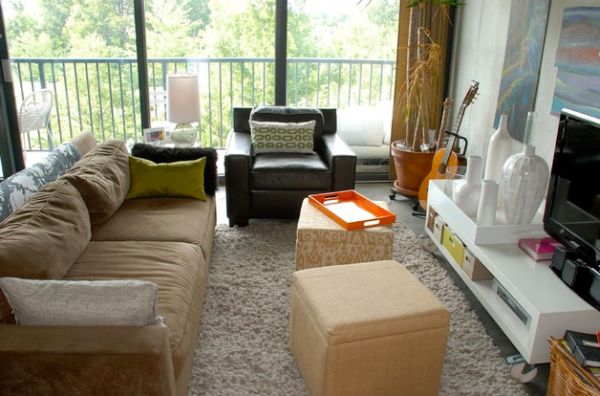 by Becky Harris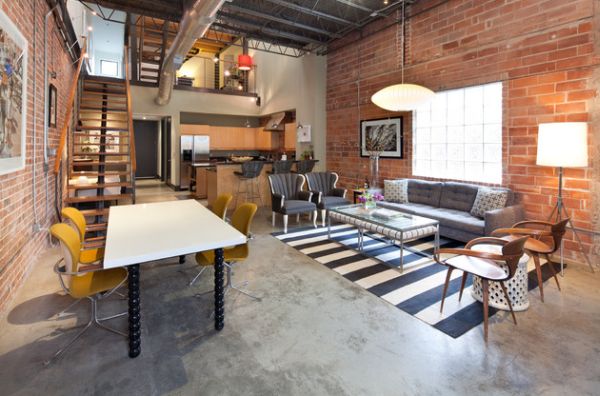 by Laura U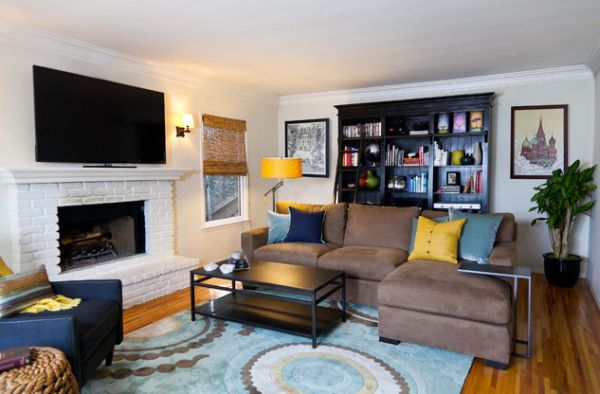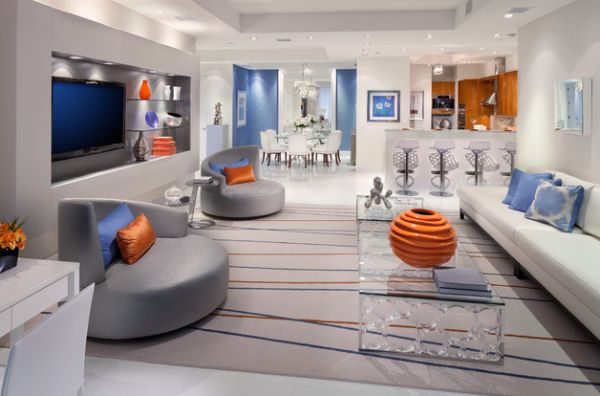 by Morgan Howarth Photography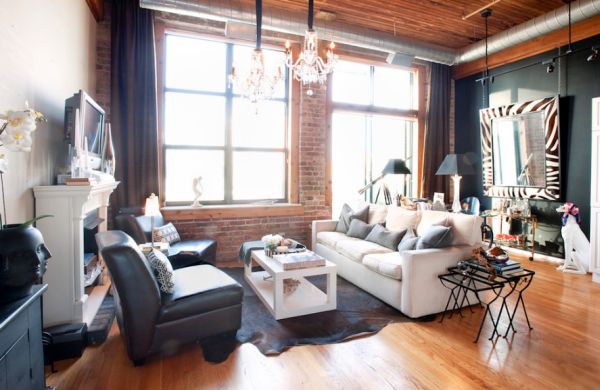 by Benjamin Cottrell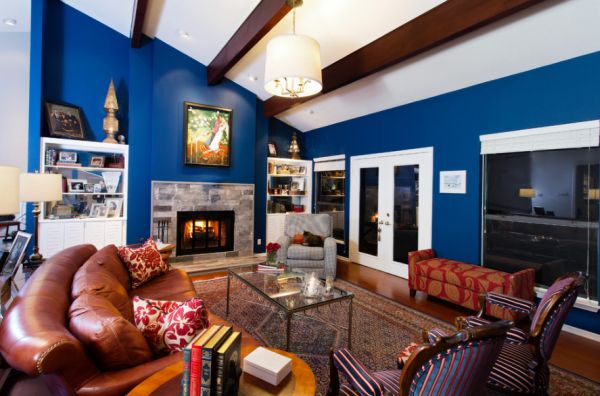 by Allison Jaffe Interior Design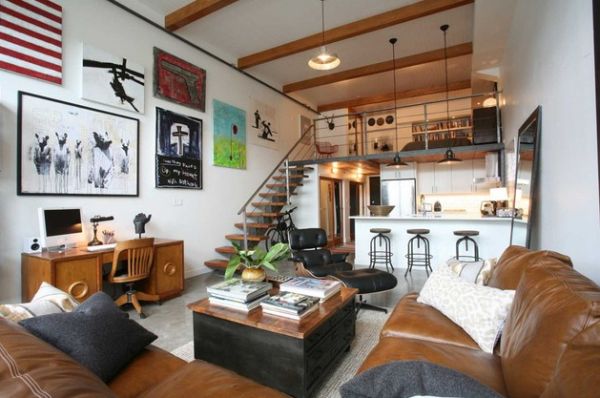 by Antique Market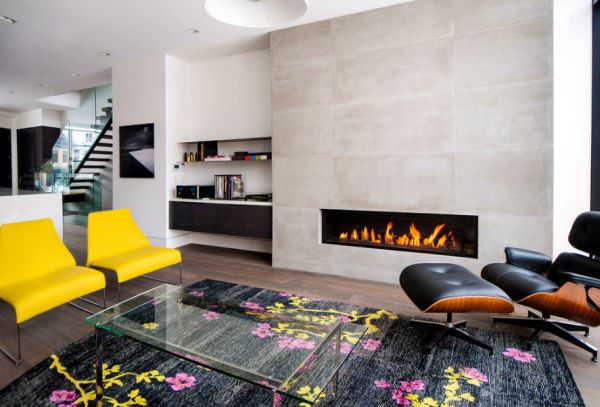 by Shirley Meisels
A Room that Reflects YOU!
Want to enjoy a round of pool or poker along with your buddies over the weekend? Why not create a little nook and add some game tables to your living room? That's one of the charms of the single life, and if you want to invite some friends over for a fun night, a small home bar and a dart board might be the way to go. Expand the horizons of your living room and make it an inviting, engaging space. Any home, bachelor pad or not, should reflect the styles of the people living in it. Don't become consumed with creating a picture-perfect look.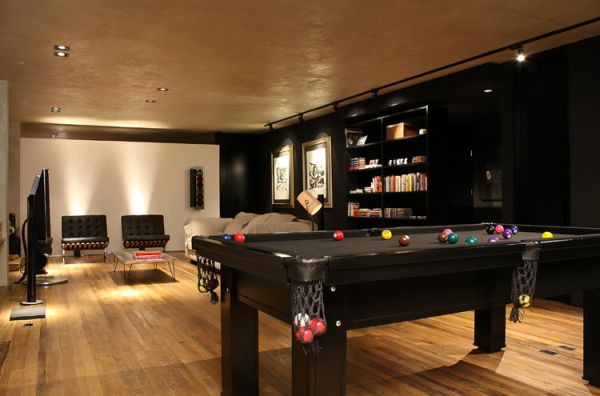 by Carol Leães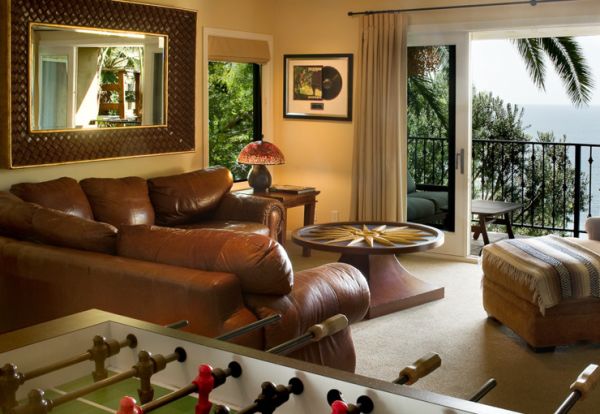 by Tracy Murdock Allied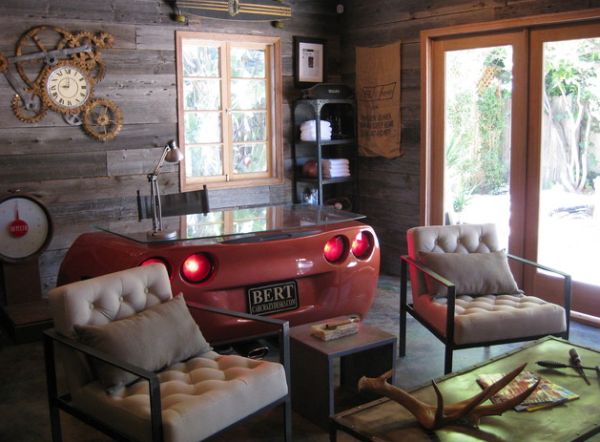 by HER Designs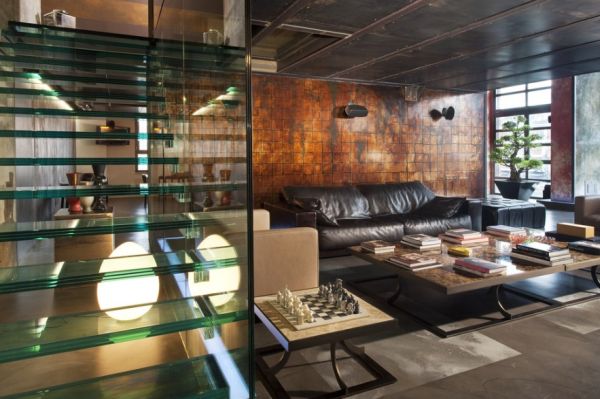 by Marco Dellatorre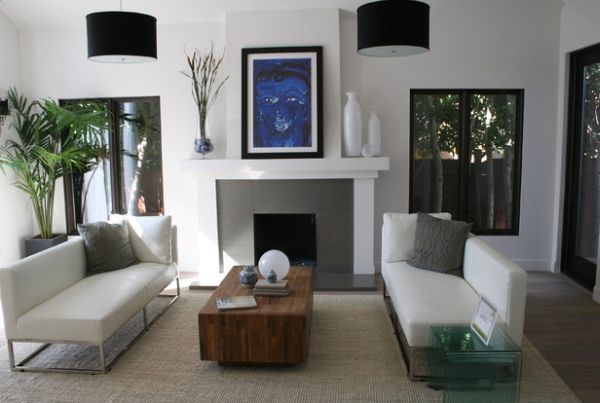 by See Construction
Add some unique wall art, a beautiful framed poster of your favorite flick, or decor that reflects your passion for sports or cars. But moderation is the most essential aspect of it all. Single guys sometimes tend to go overboard with their living rooms one way or another. Keep things balanced and eliminate anything unnecessary.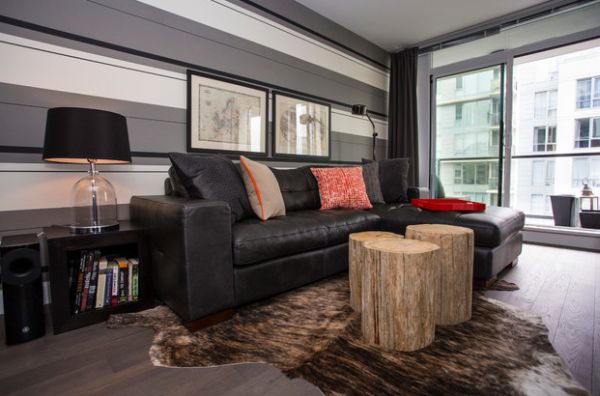 by Beyond Beige Interior Design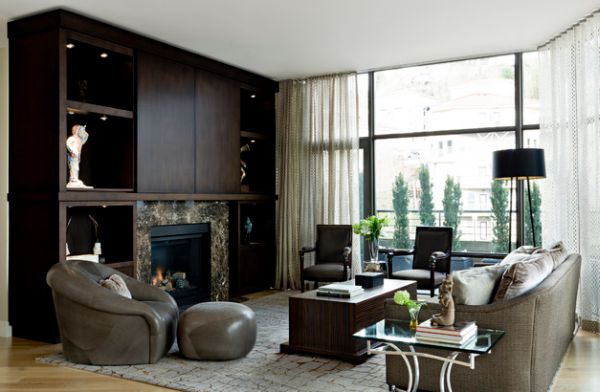 by Jennifer Baines Interiors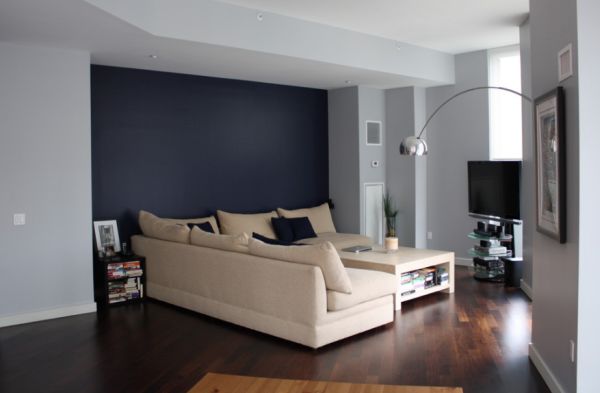 by inspiration COLOR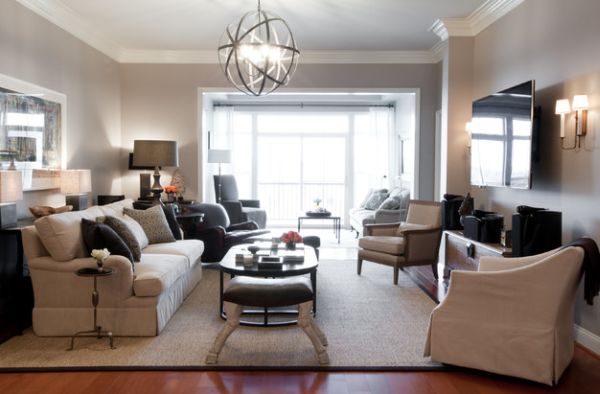 by Elizabeth Reich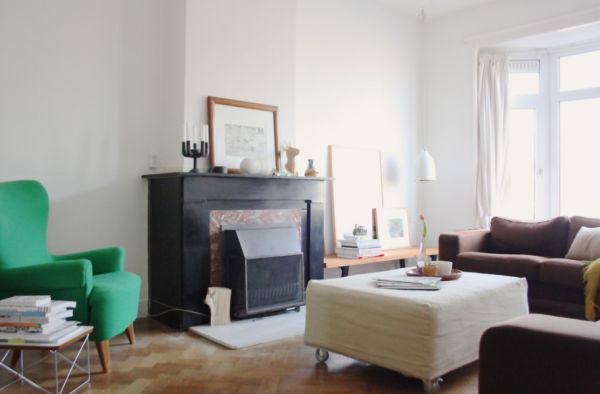 by Holly Marder
If you see a bachelor pad idea you like, but it's beyond what you think is practical, try to spot the decorating patterns that could work in your own little retreat and use them to your advantage. Join in the design-filled fun, and if you looking for inspiration beyond the living room, head over and check out our 60 Bachelor Pad Bedroom Ideas…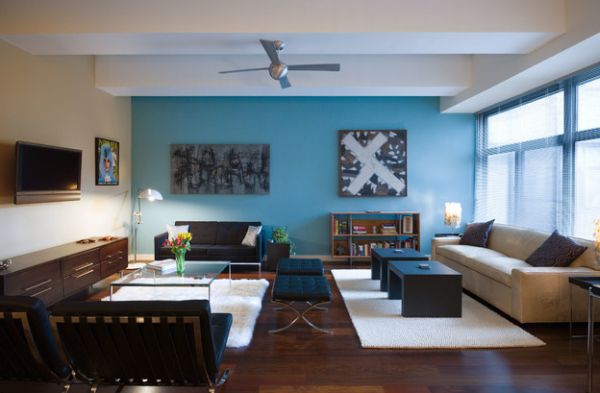 by TODO DA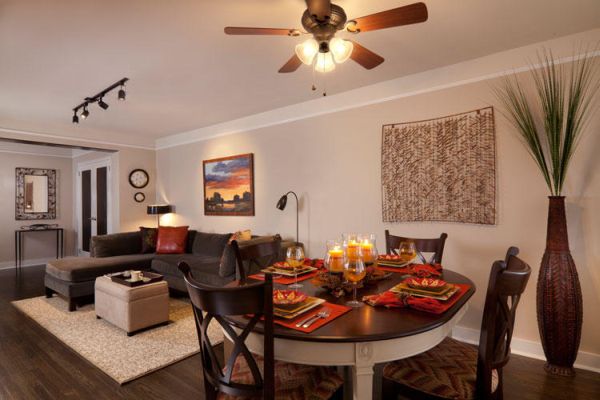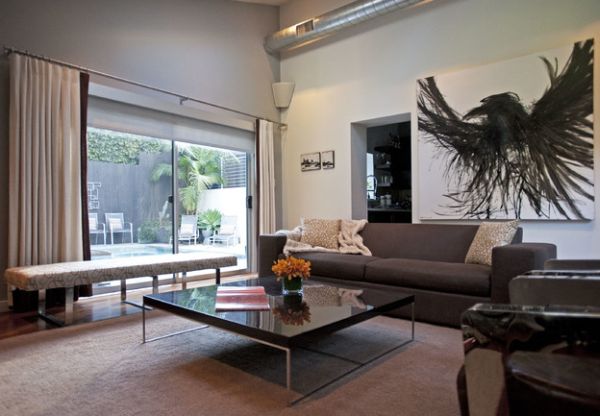 by Susan Corry Design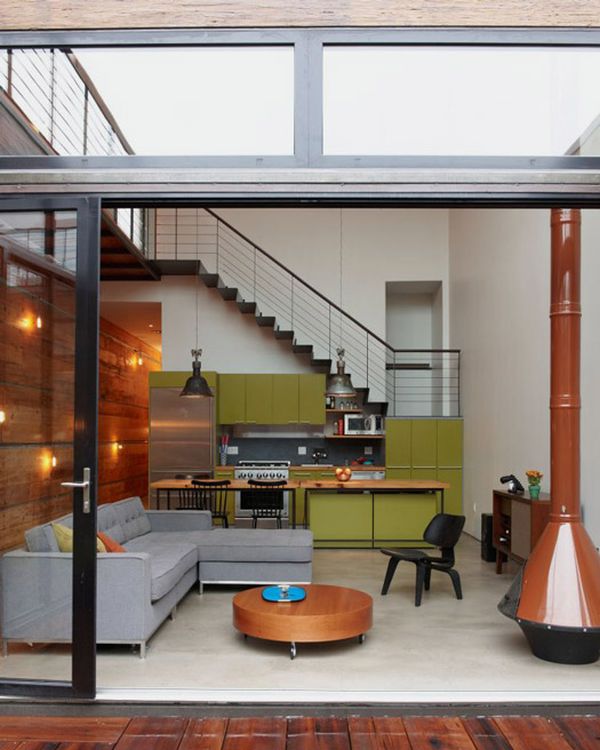 by Mesh Architectures