A Festive fireplace with a beautifully decorated Christmas mantel is one of the best ways to usher in some holiday spirit. Few things look as Christmasy as a gorgeously adorned fireplace mantel with a glittering Christmas tree right next to it. Of course, the beautiful fireplace is also the grand entranceway for good old Santa too, and hence it pays (quite literally) to decorate it with extra care!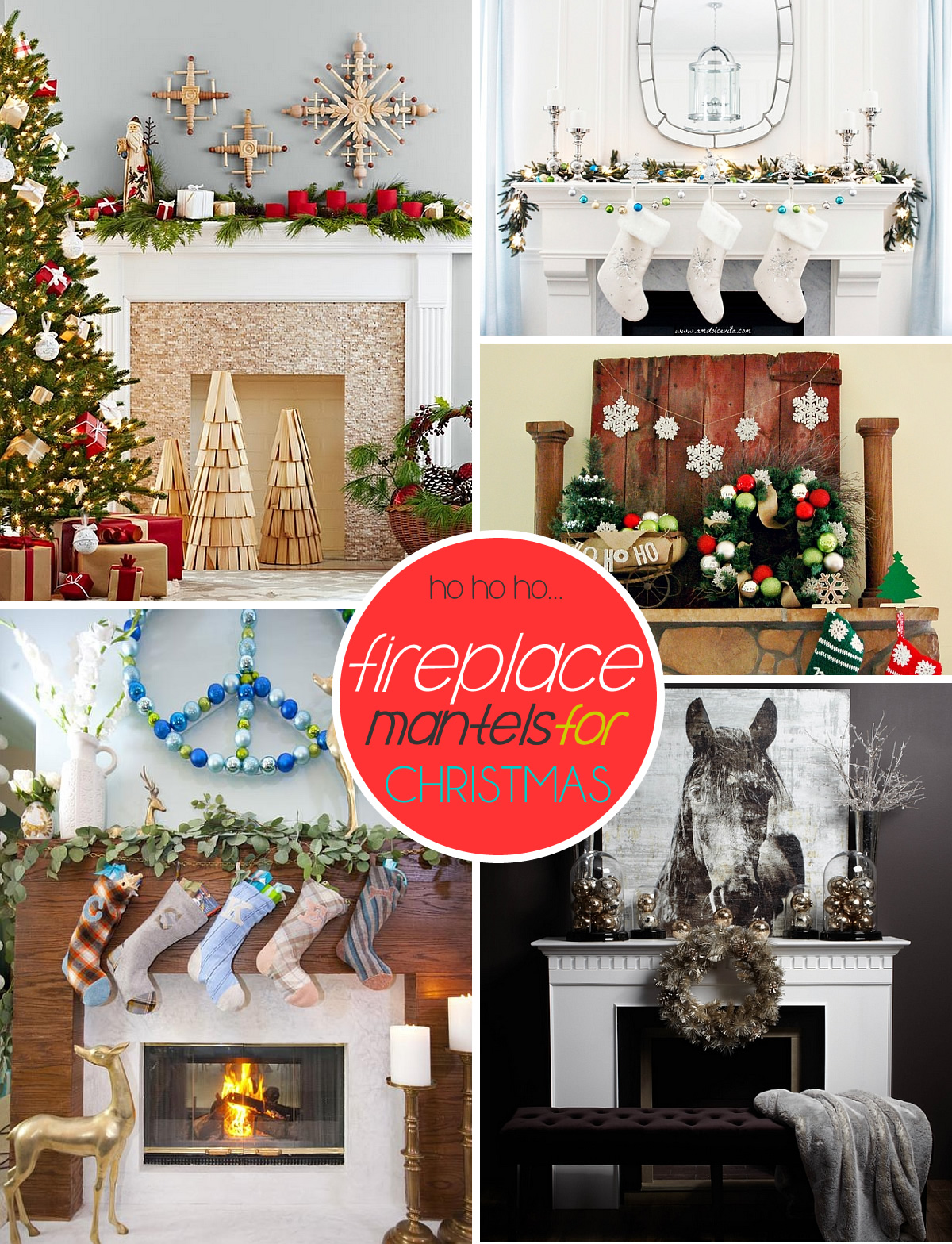 From the subtle and the minimalist to the extravagant and the traditional, there are plenty of ways in which you can adorn the fireplace mantel.
If you live in a house that does not boast a vivacious fireplace and a classic chimney, then simply add a faux fireplace mantel and get started with the decorating! If there is one time of the year when you are allowed to go overboard, it is Christmas. So bring out the dazzling ornaments and choose rich color schemes to light up the mantel in style…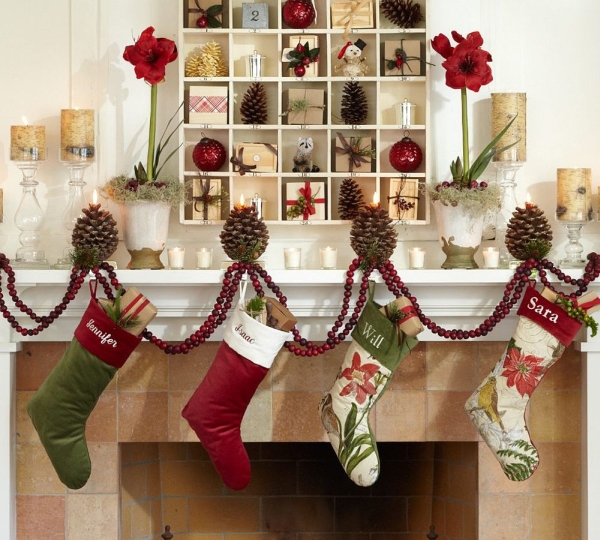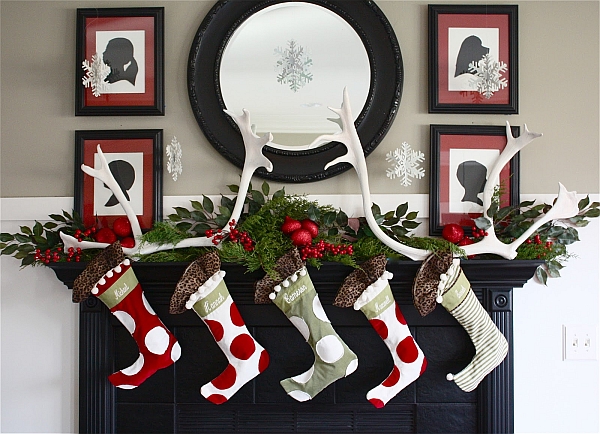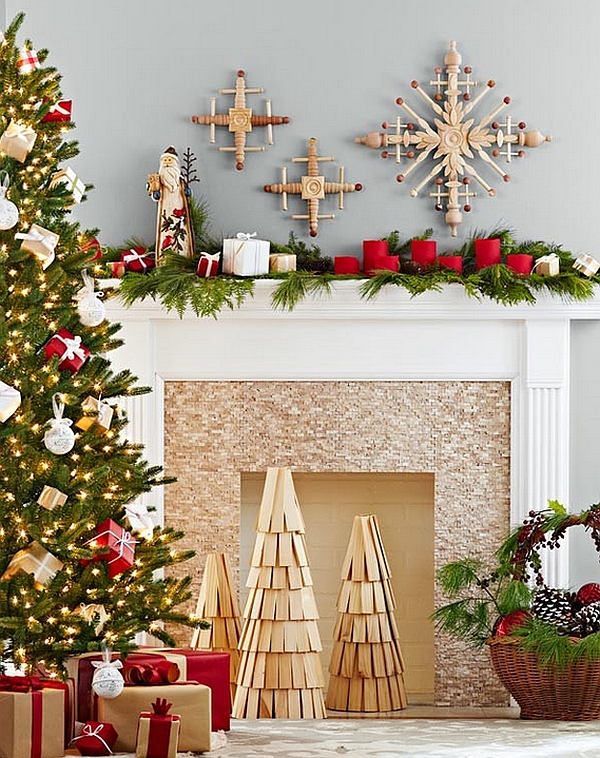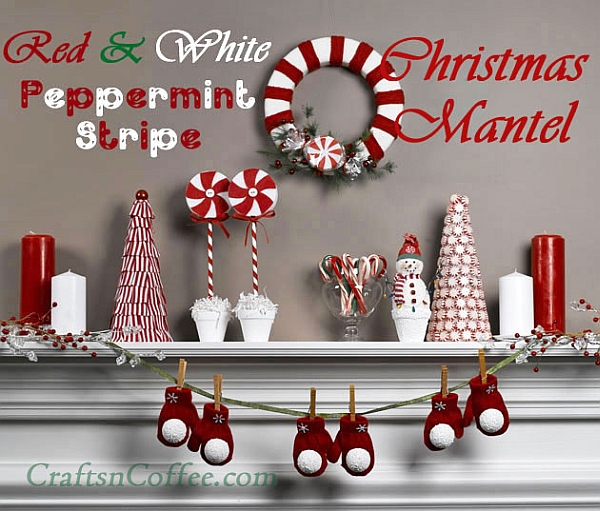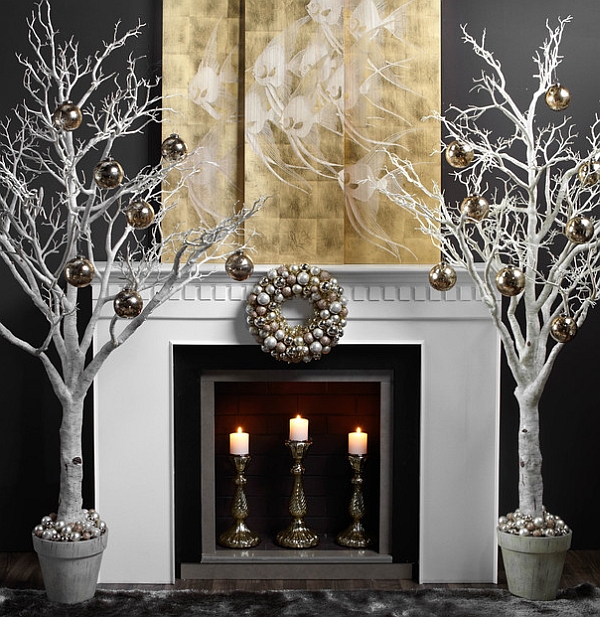 by Z Gallerie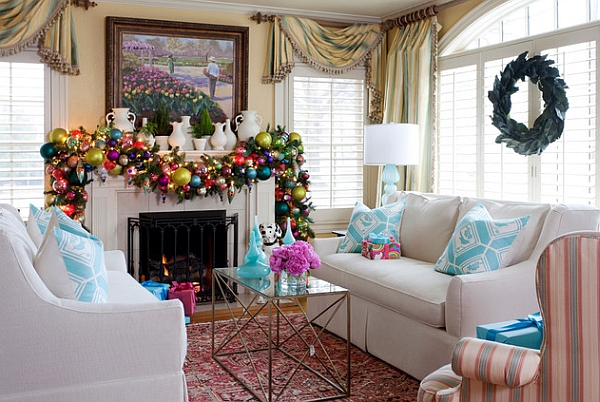 by Tobi Fairley Interior Design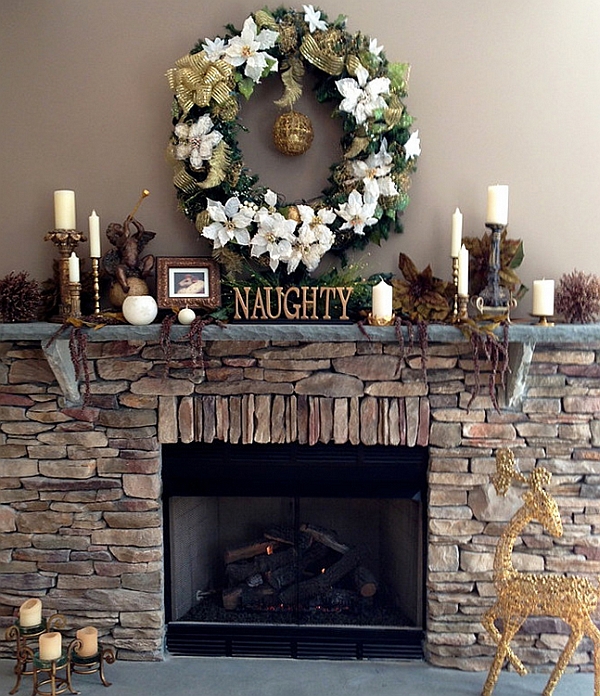 by The Look Interiors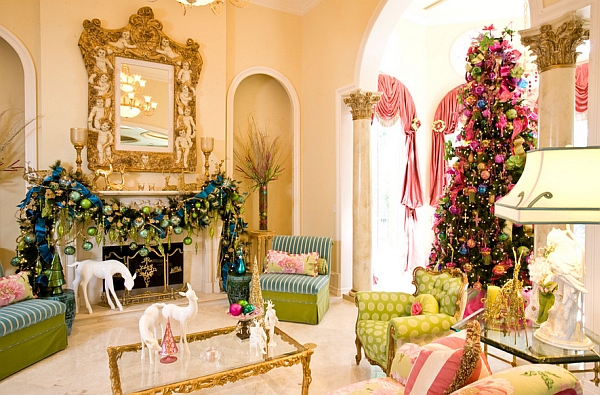 by Regina Gust Designs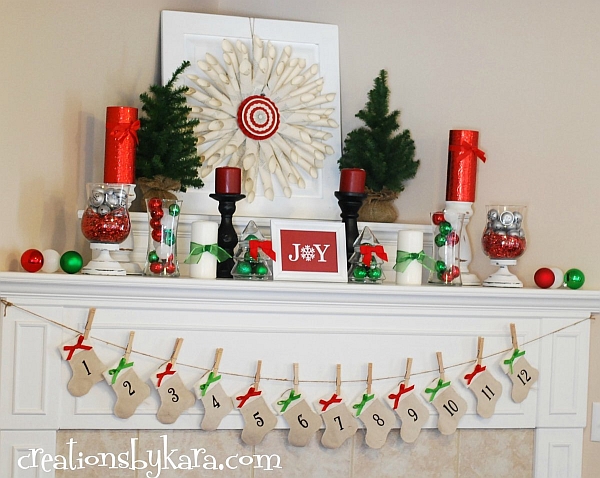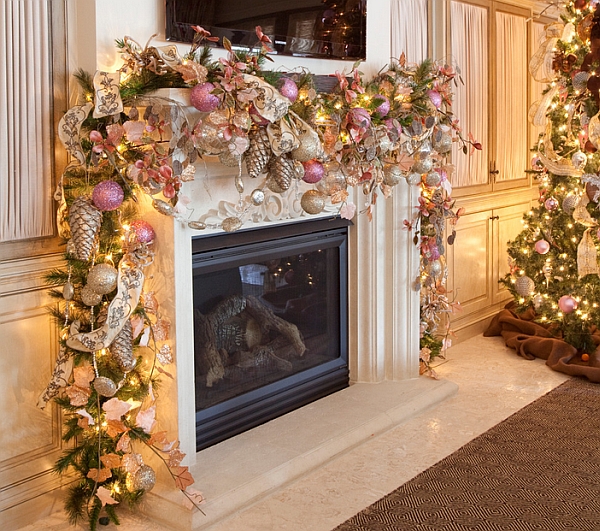 Cool, Crisp and Contemporary
There are different ways, styles and themes in which one can decorate the fireplace mantel for the festive season. With most modern homes sporting distinct themes that are both understated and contemporary, a similar look in wintery white is a great choice for those who love to keep things simple. The chic and trendy decorating style for Christmas moves away from the more familiar hues of red and green. Smart turquoise, stoic grey, snowy white and glittering gold are all a part of this hot new Christmas decorating trend. Apart from using simple white as the perfect backdrop, the ornaments are kept to a minimum and seem like a natural extension of your living space.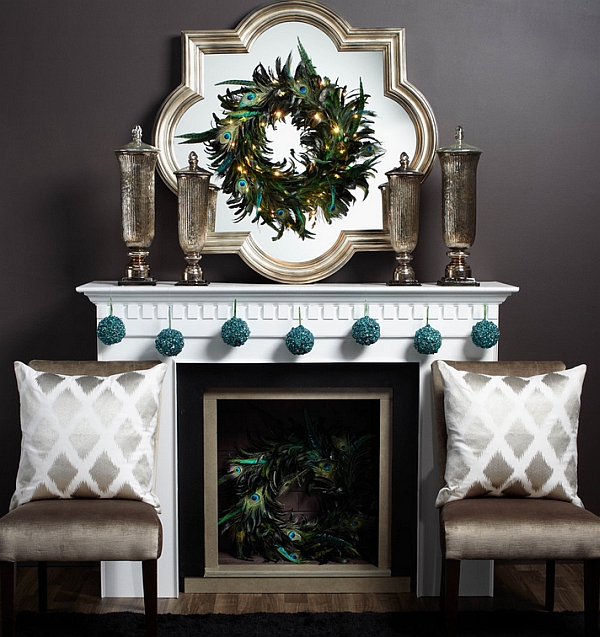 by Z Gallerie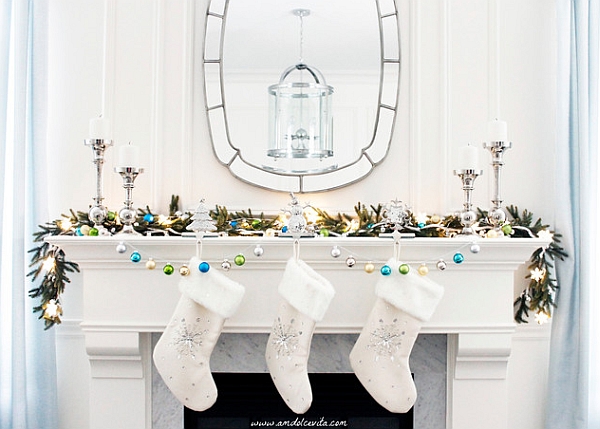 by AM Dolce Vita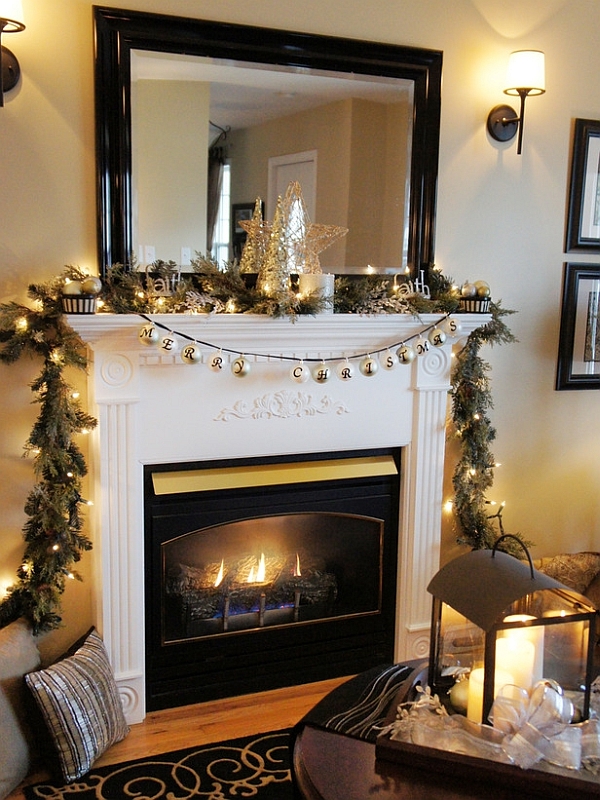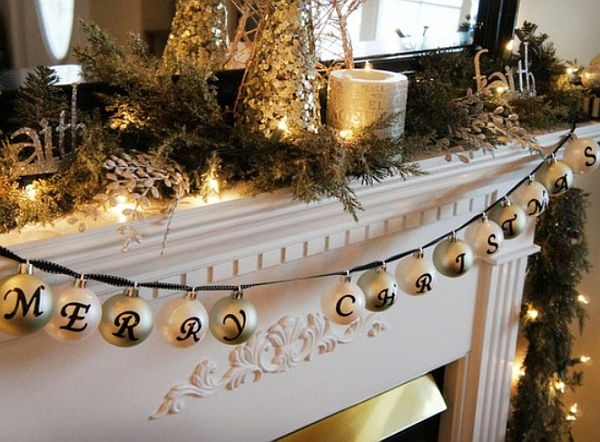 This does not mean that your fireplace mantel needs to be bereft of all color. In fact, a touch of fresh green coupled with a hint of gold looks both alluring and elegant. Remember that the style of your holiday season mantel must complement the decorating theme that you have chosen for the remainder of the house. Brilliant sculptures and lovely paintings can also be integrated seamlessly into this classy, fashionable look.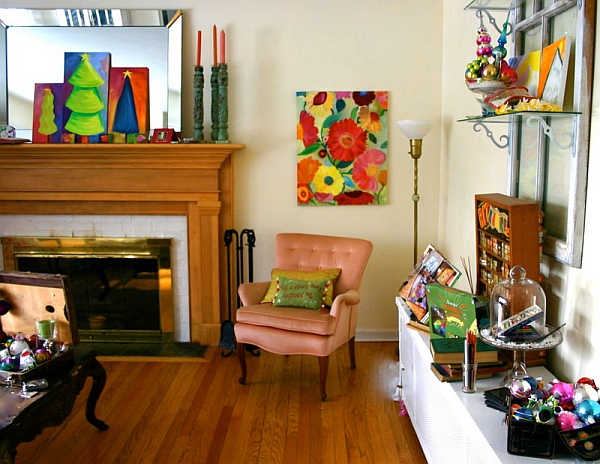 by Martha Layton Smith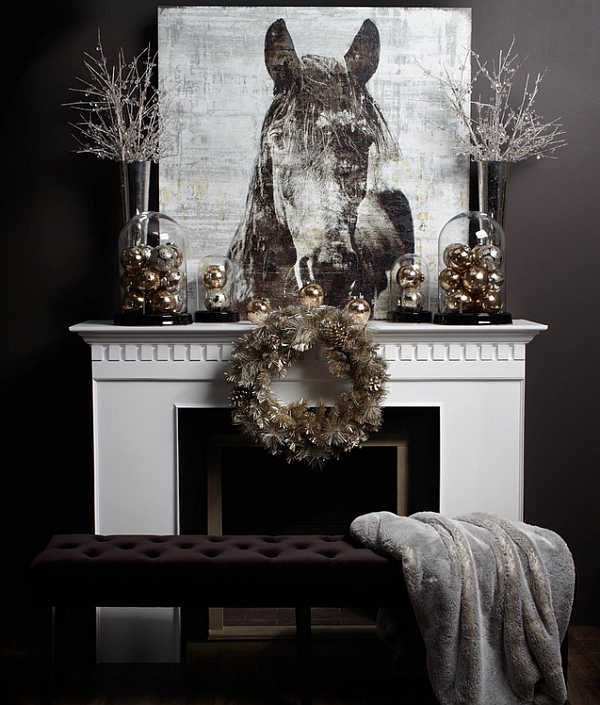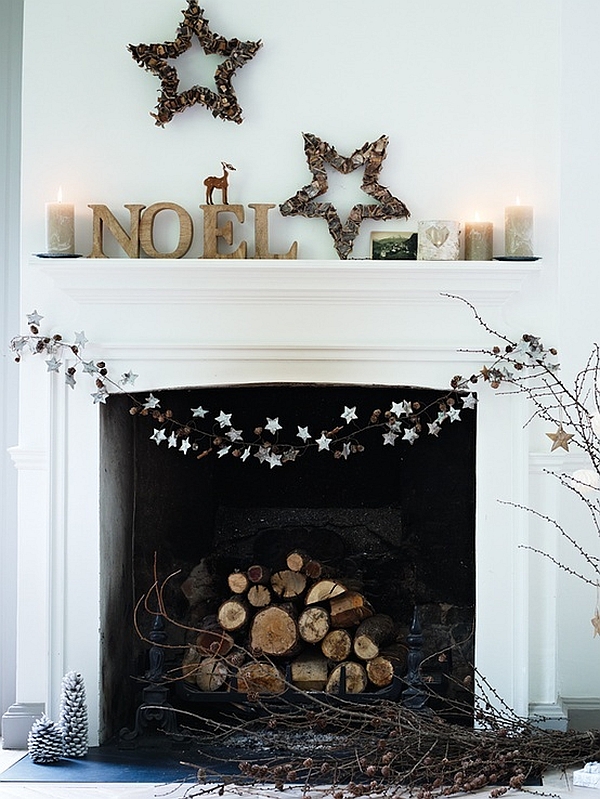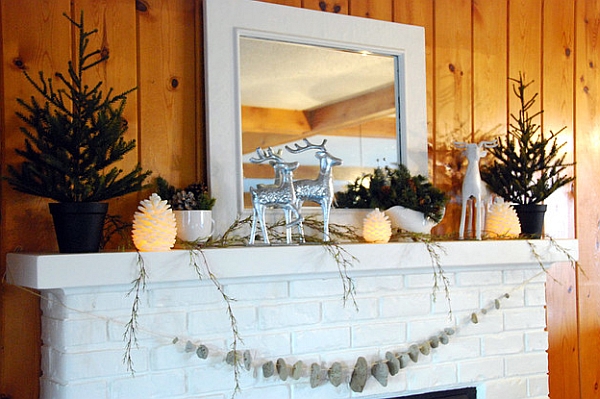 by Cheri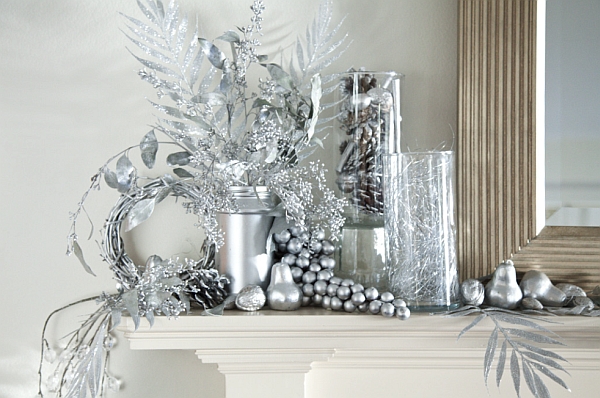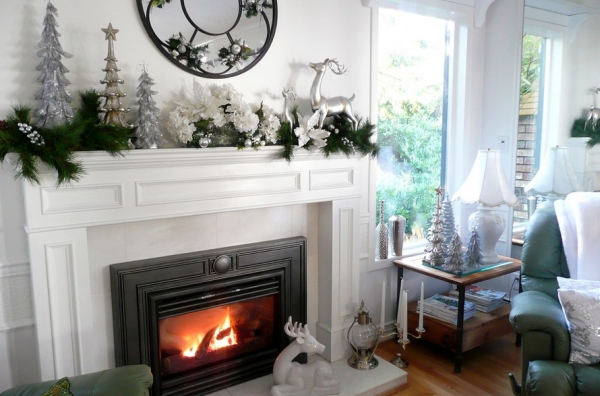 by Michelle
A Classic, Colorful Celebration
Christmas is one time of the year when you can indulge in decorating your house with ornaments that might otherwise seem out of place! It is the charm and allure of the festival that makes the dazzle of red, green, yellow and white look perfectly normal and completely in tune with the rest of the house. So if you're tempted to go bonkers with decorations and usher in a more traditional and colorful look, feel free to do so. Decorating the mantel with the classic colors can also be done in a restrained fashion with a few stockings and some shiny baubles. You can even decorate the mantel with a collection of family photographs to make it more unique and special.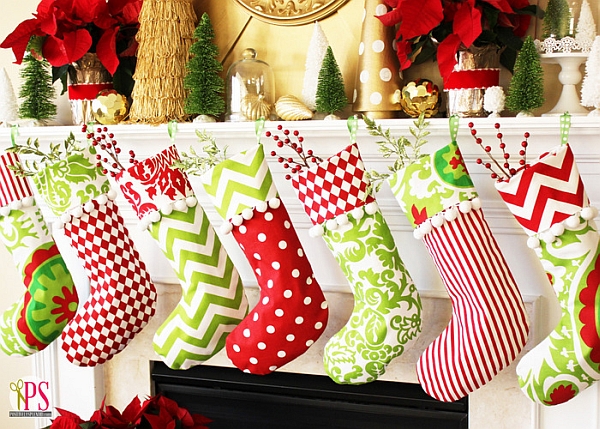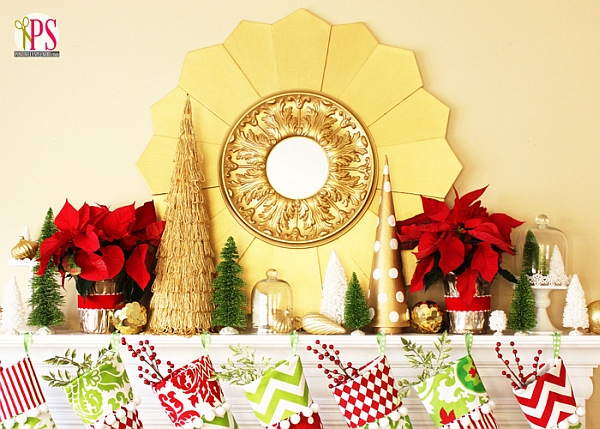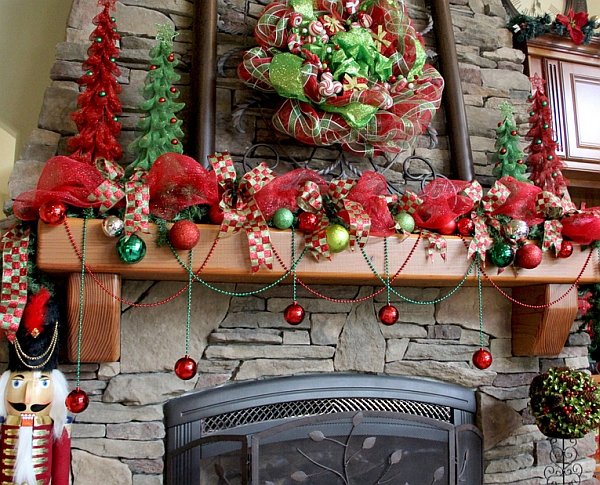 by Savvy Seasons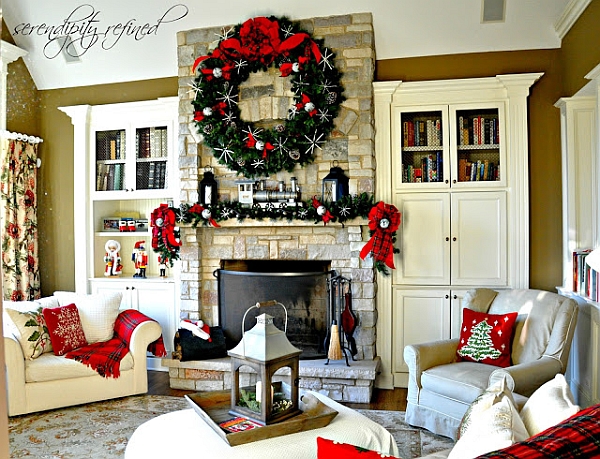 If you have tried unconventional colors and more modern themes in the last few years, then now is a good time to go back to the basics. With gold being one of the hot interior colors of this winter, you can just decorate the rest of the room with throw pillows in gold and some shiny golden blown glass decorations to enhance the ambiance indoors. Add an angel or two with golden wings and you're all set to celebrate a bright, gleaming Christmas!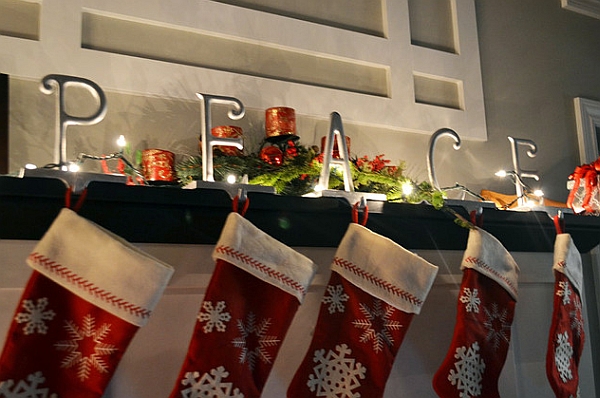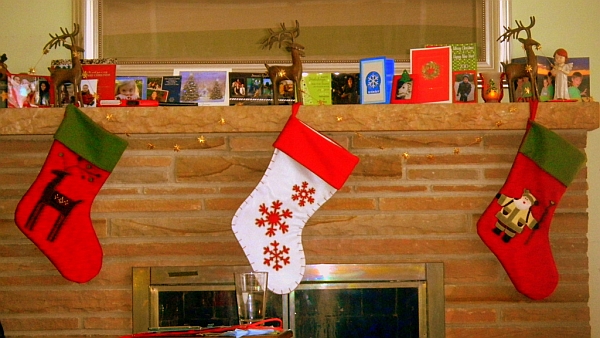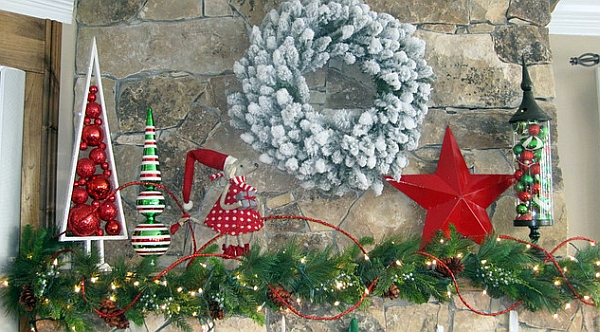 by kathyjunk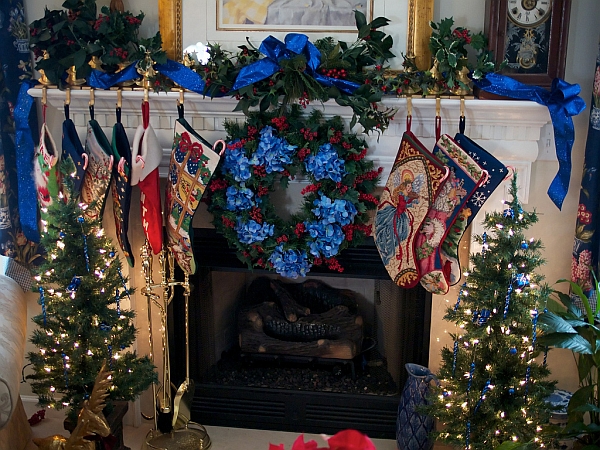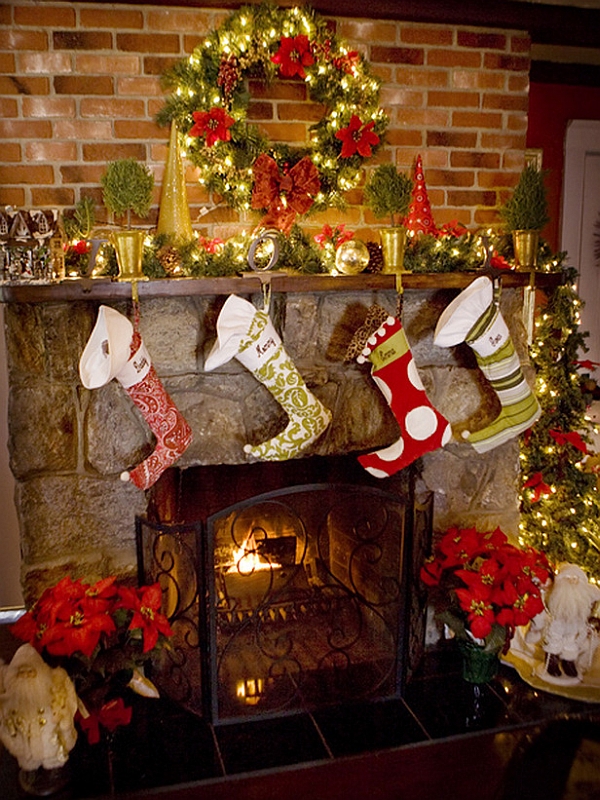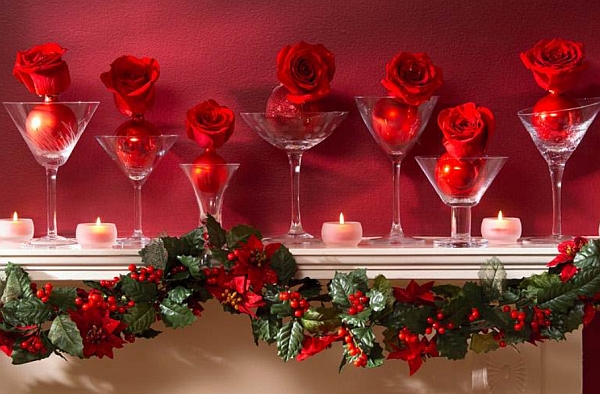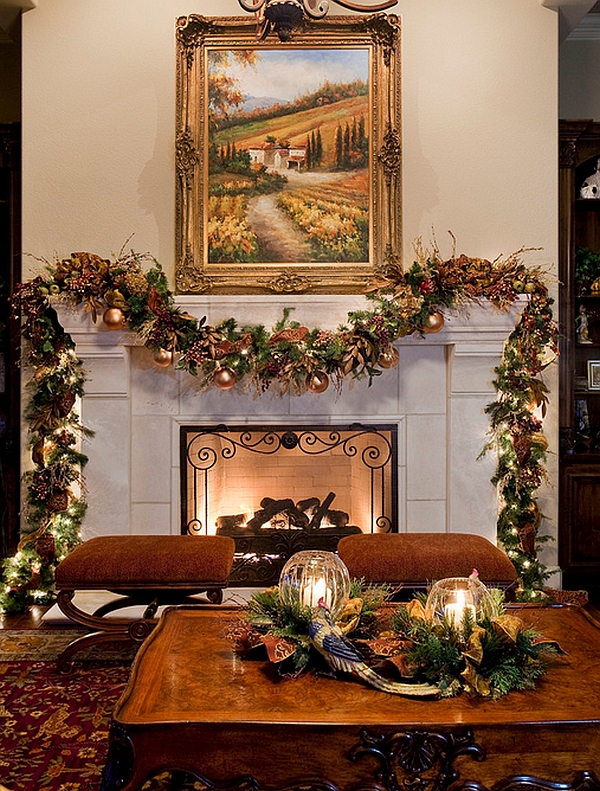 by Dawn Hearn Interior Design
Inspiration Is Everywhere!
The world is moving ahead on a path of sustainable design, and green alternatives are all the rave. Why not incorporate a bit of natural goodness into your Christmas mantel decorations by drawing inspiration from the sights, sounds and resources around you? Natural holiday fireplace mantel decorations look as aesthetically pleasing as the vignettes crafted from traditional Christmas ornaments. Using red berries, natural green leaves and twigs also costs you next to nothing while giving your interior a sense of freshness and joy. You can easily combine a few artificial ornaments with these natural decorations to showcase the right amount of bling!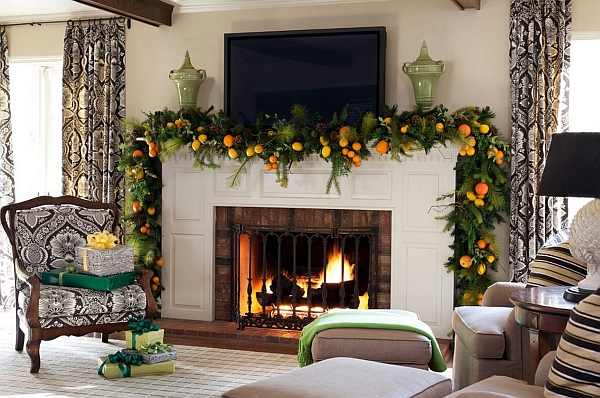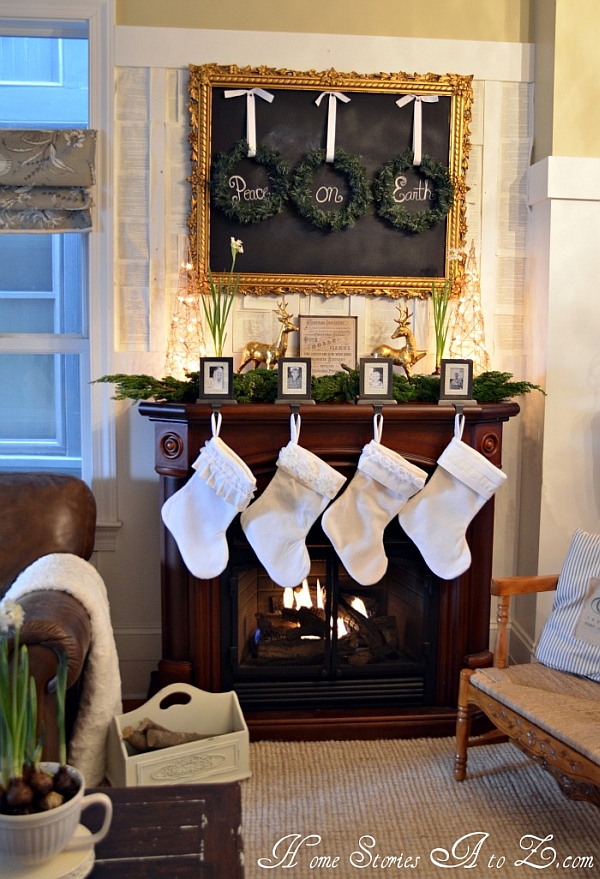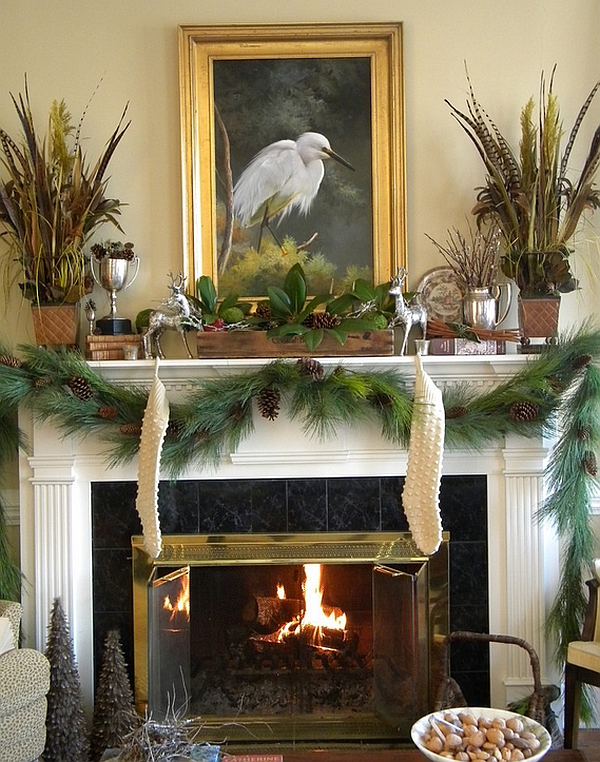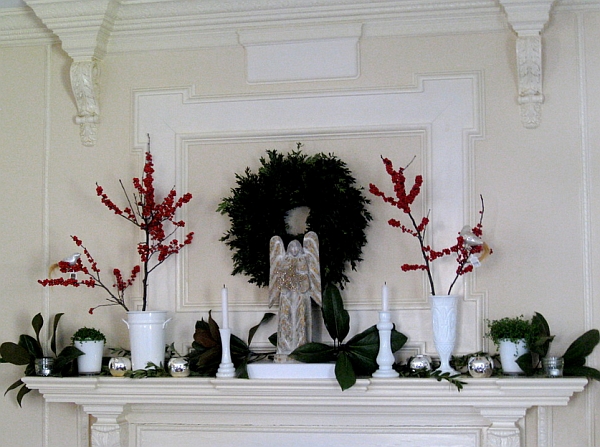 by C.W. Styling
Decorating the fireplace mantel in a rustic, cabin-inspired style is another trend that is gaining momentum this holiday season. If you cannot find time to go on that wonderful family holiday in the woods, why not bring the woods home? This is precisely what a mantel with rustic decoration does. Combine it with some plush textures in the living room and a delightfully decorated Christmas tree and you're assured of a Christmas that is both memorable and magical…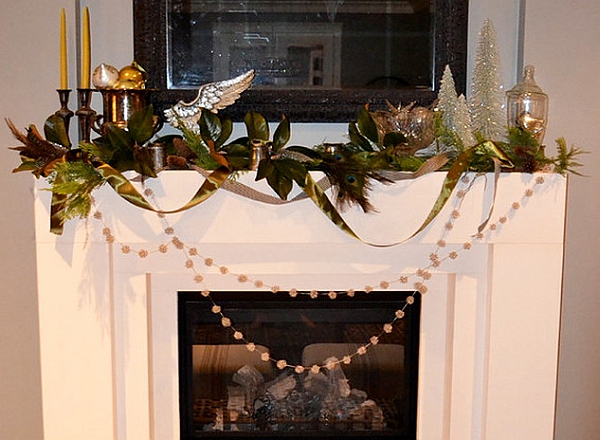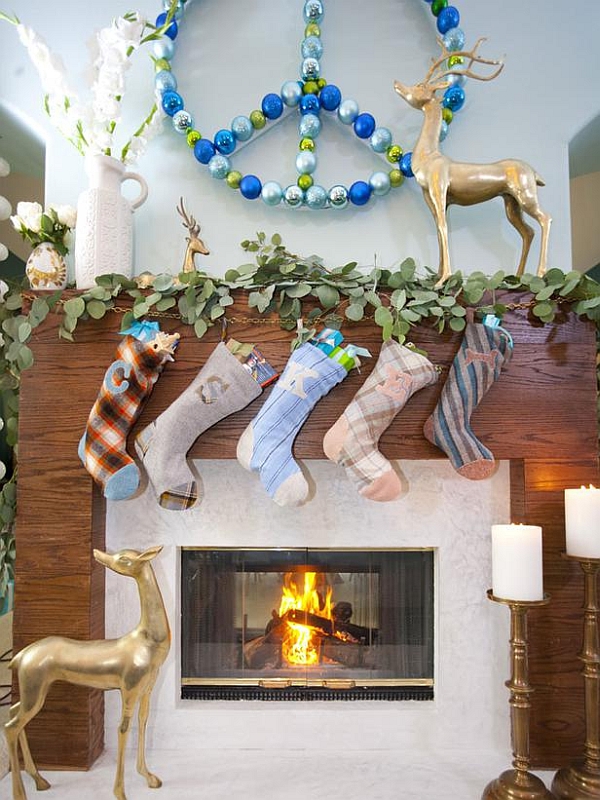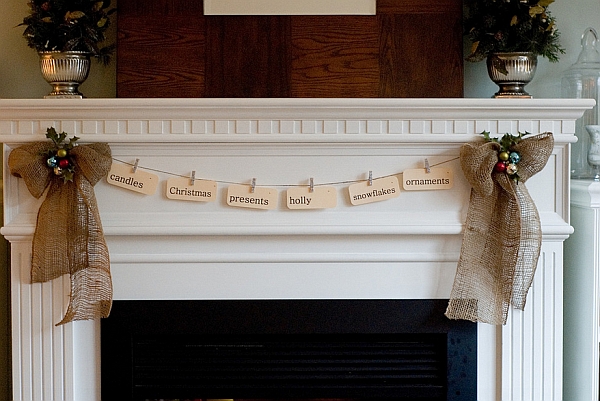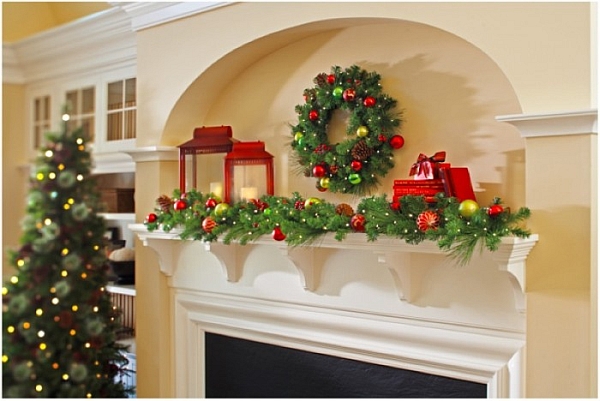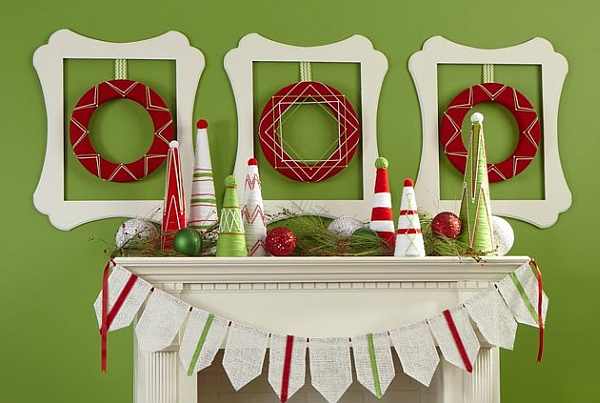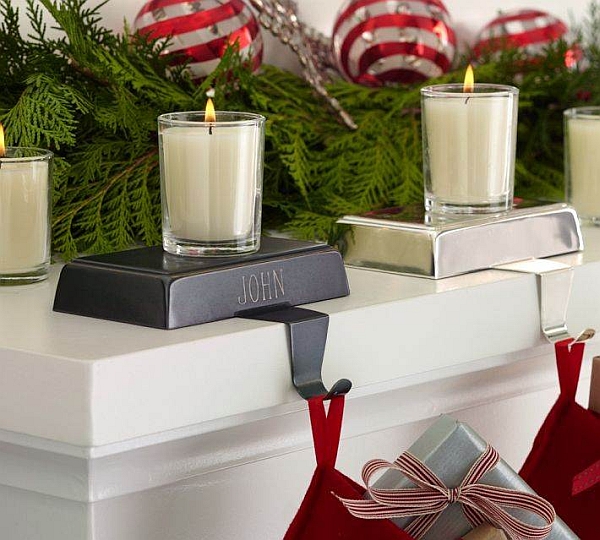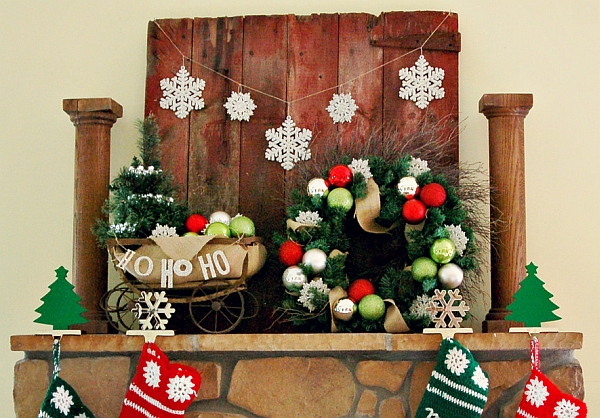 by Mustard Seed Interiors
Embracing the Night Life!
Christmas and Halloween are the two holidays where your decorations attain their true splendor after sunset. While ornaments, figurines and decorations above the fireplace mantel look great during the daytime, lighting is an absolute must once darkness sets in. In fact, some mantels look far more appealing during nighttime thanks to the brilliant strings lights or the smart flickering of LED bulbs that are deftly arranged. As in every other aspect of interior design, it is lighting that makes or breaks your mantel decorations. Combine these twinkling lights cleverly with a few candles and you can create a dreamy, delightful vibe for your Christmas Eve.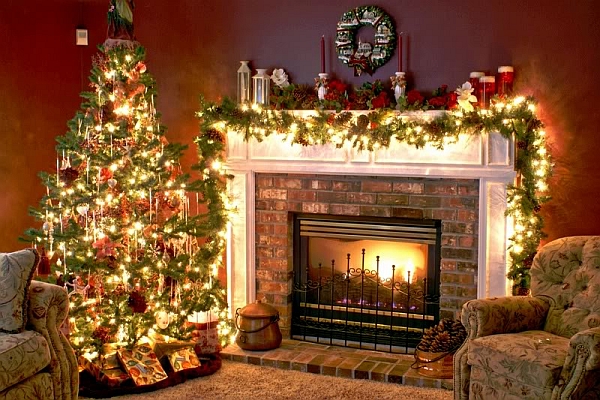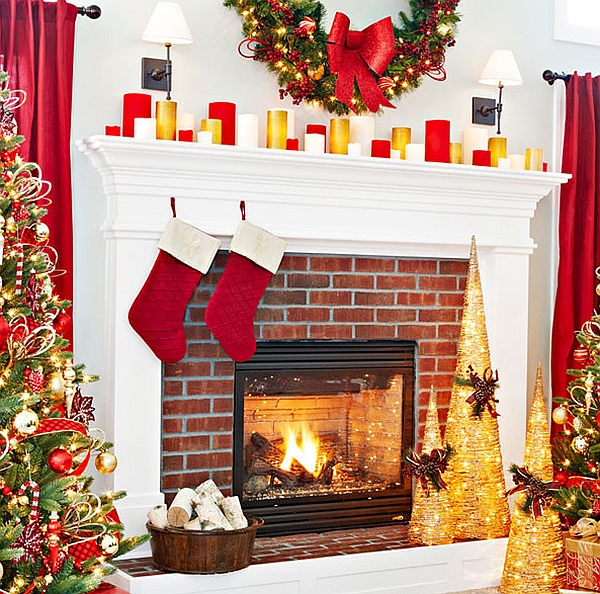 by Lowe's Home Improvement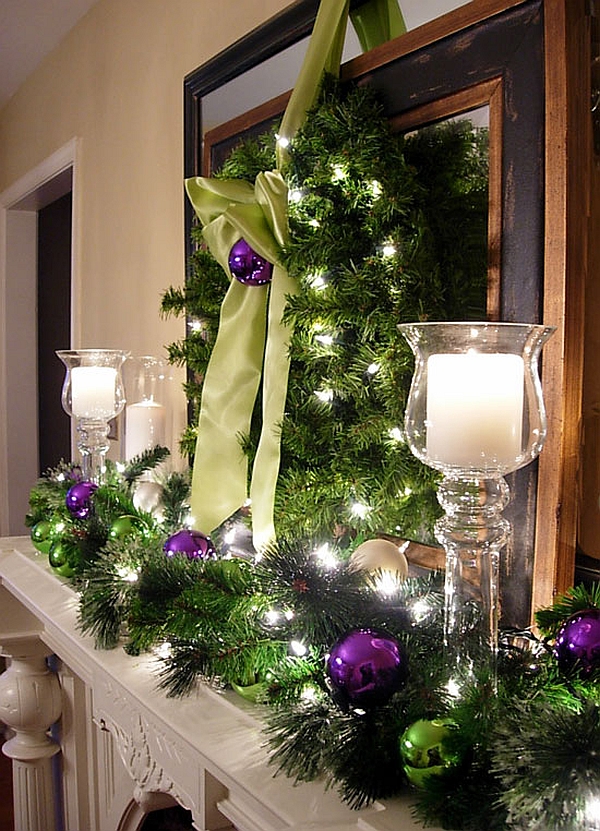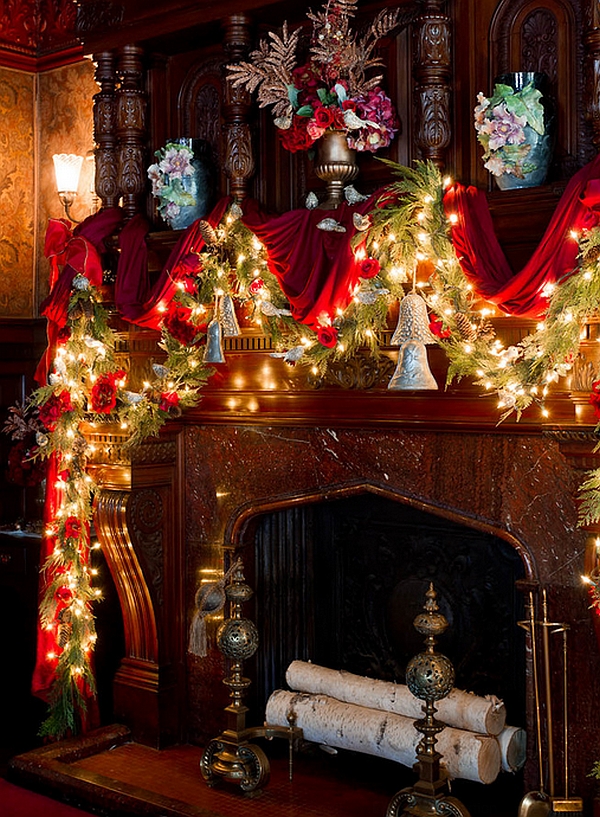 by Wilderstein Holiday Tour
From snowflakes, Santa and floating angels to sparkling baubles that hang by a thread, Christmas is indeed all about creating a festive and joyous atmosphere. A perfectly decorated fireplace mantel doubles as a lovely backdrop for all of your Christmas celebrations, and along with the Christmas tree, becomes the showstopper of your holiday decor. So, do not hesitate to be bold, creative and expressive this Christmas as you create the perfect holiday mantel!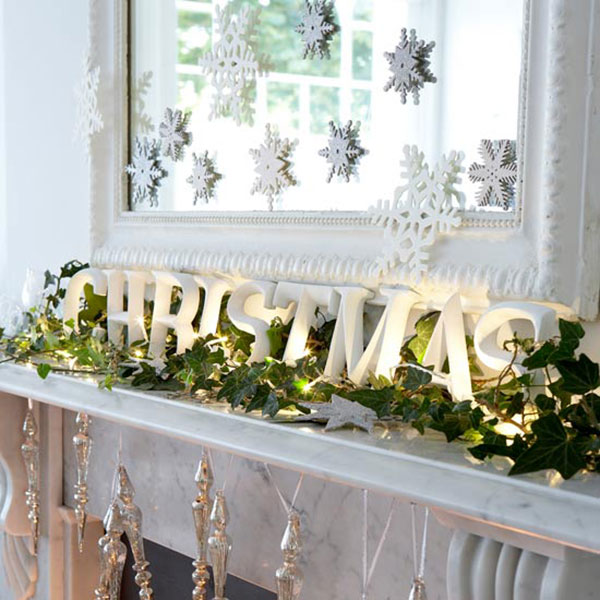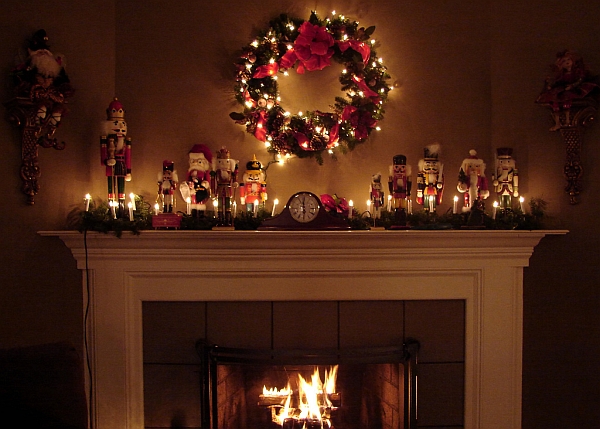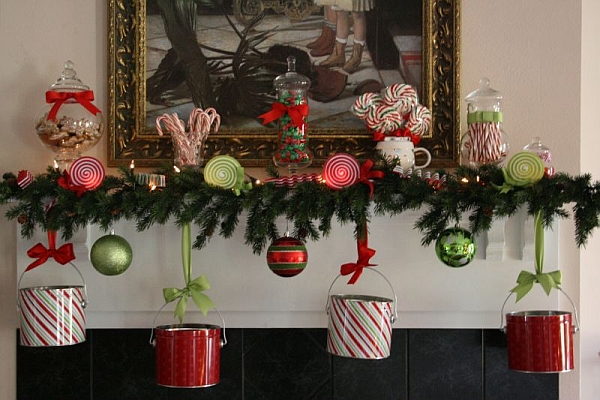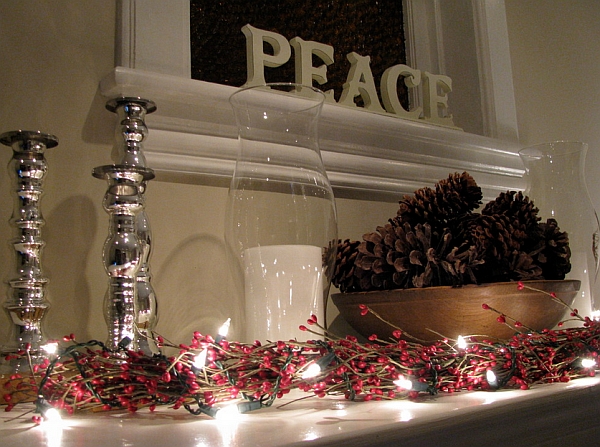 by Sandra Howie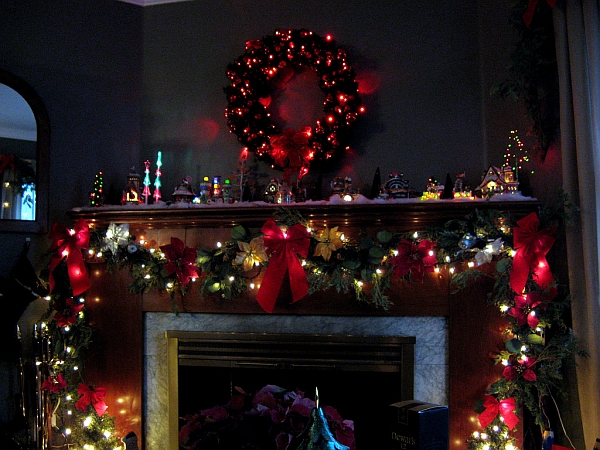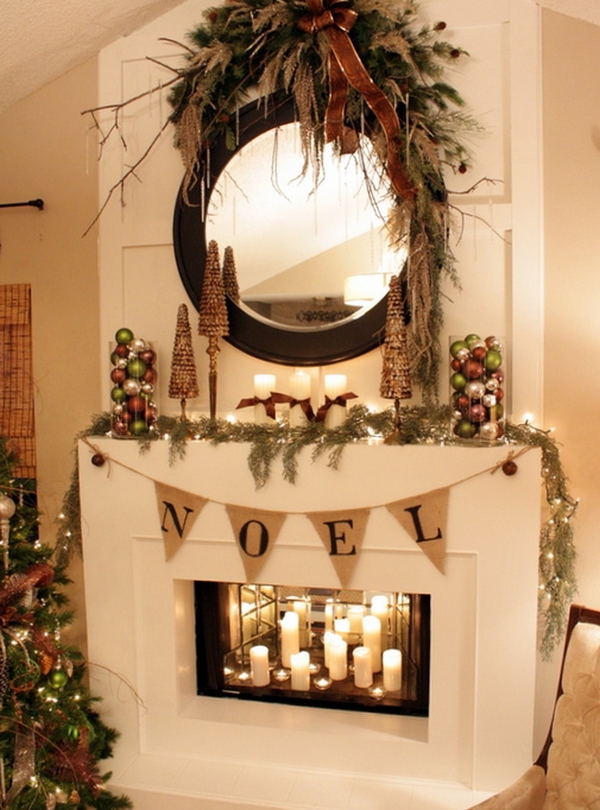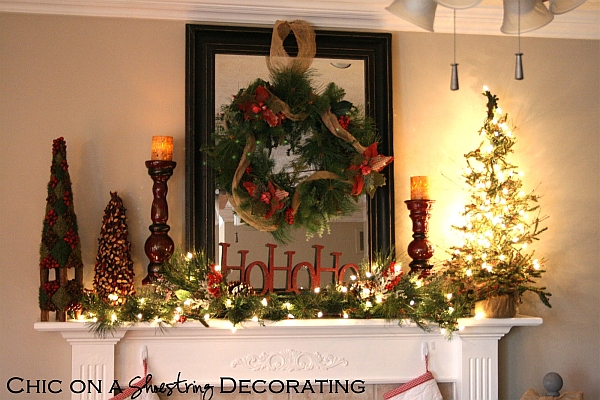 by Chic on a Shoe String Decorating