Costume stores across the US are bracing up for the last-minute Halloween rush once again, as the big day draws closer. And while you might be able to pull off a heist and bring home a costume of your choice, getting your house ready for the October 31st festivities takes a touch more planning. As always, some of us are too caught up with work or have simply looked the other way out of sheer laziness and the procrastination has once again meant that we are now running around for last-minute decorating ideas as well!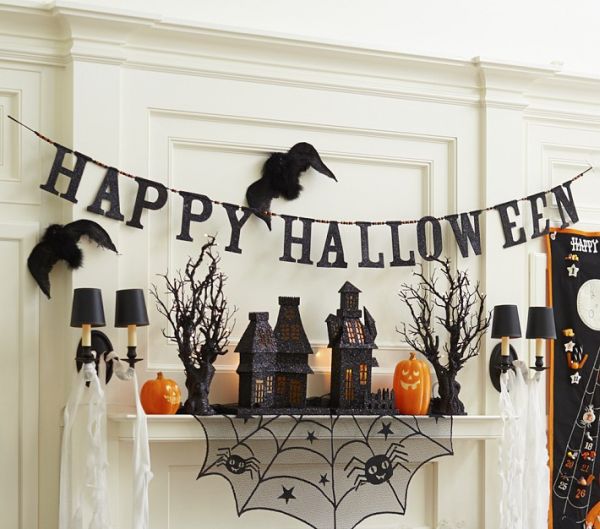 Our job at Decoist is to obviously make your life a lot easier when it comes to decor and accessorizing your home. Staying true to that tradition, here are a few simple, easy and handy last-minute Halloween decorating ideas and inspirations that will still dazzle your guests and spook away a couple of those trick-or-treaters for sure –
Candles, Color and Creativity
Candles are a fun and simple and fun way to get started. Just visit your nearest store and you will have a wide variety of these on offer. Pick a colorful bunch that includes orange, red and maybe a hint of black as well. Use simple stencil to spell out any scary threats you have in store for visiting goblins and you are all set. Flicker candles are also a wonderful addition and do drive home the Halloween theme.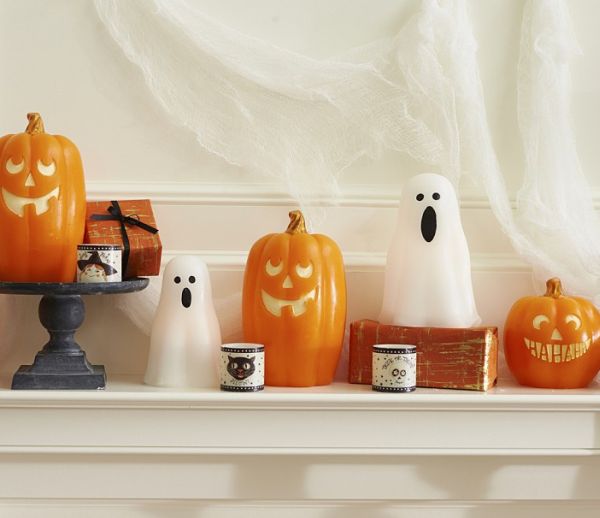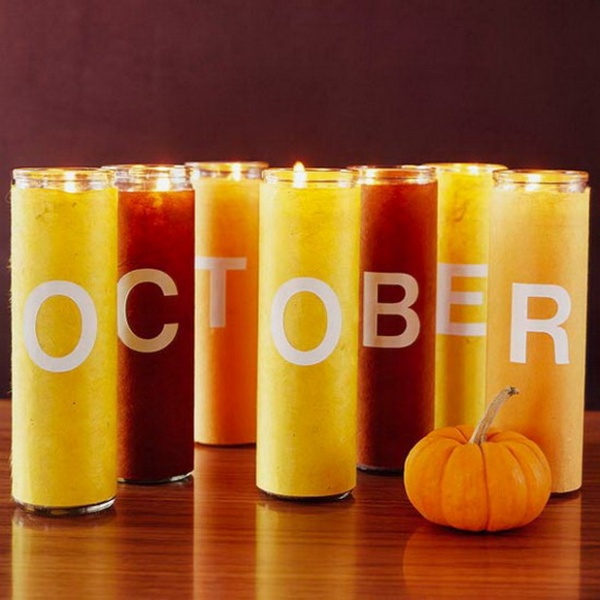 The front porch or the doorway is the focal point of Halloween celebrations and there are many among us who simply drive around to look and marvel at all the creativity. Hang a lovely Halloween wreath on your door. The colorful and unique wreath showcased here is crafted from an old and discarded grapevine wreath and spray paint. It takes barely 2 minutes and has a great visual appeal. You can obviously check out our collection of 20 DIY Halloween wreath ideas if you have more time to spare!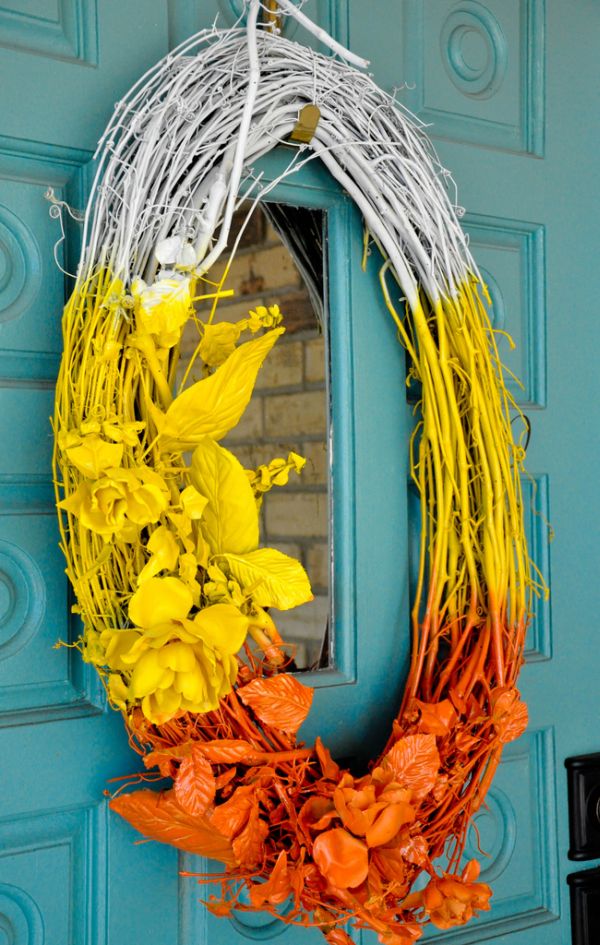 Simply add some pumpkins and jack-o-lanterns that you bought at the local store to the front porch. There is no need of any elaborate carvings. Spice them up with a few dried branches and some cool candles and it makes for a stylish and minimal Halloween-styled welcome!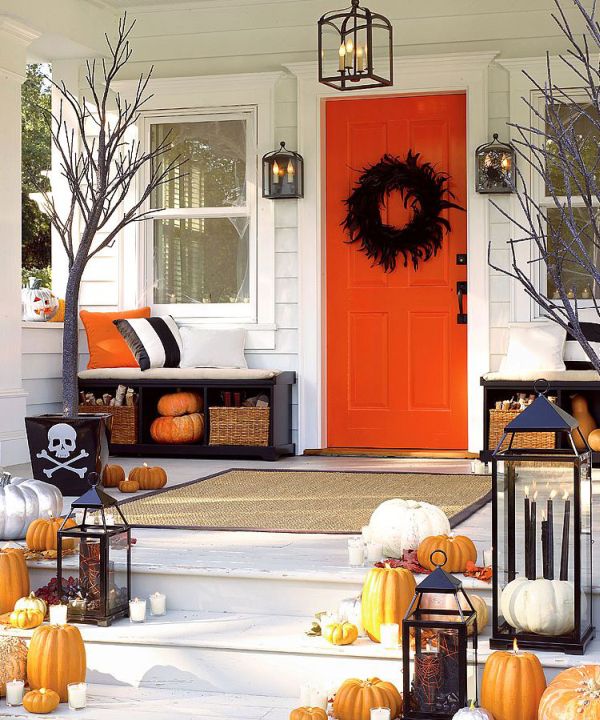 Dancing Ghosts and DIY Tombstones!
Cool window silhouettes are ultra-easy to download and print and give the window's of your residence a great Halloween vibe. They look pretty impressive after darkness starts to settle in and you can even go the extra distance bu using chilling blue lights for your window to bring home the spookiness!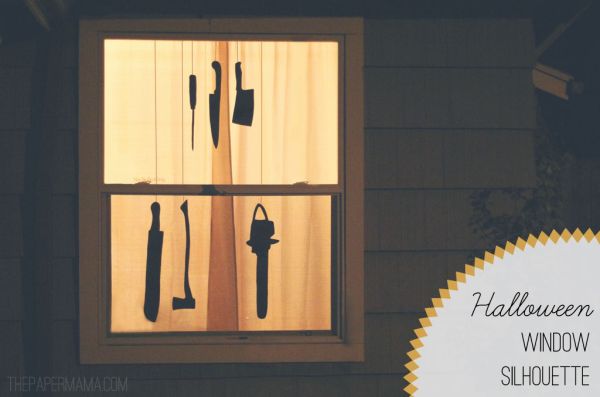 White ghost lights are one of our favorites among Halloween decor and you can either order a bunch of these or just use some old white fabric to create some of your own. Either way, you will not be left disappointed and for a last-minute addition, they look simply brilliant. DIY Tombstones crafted from Styrofoam go along perfectly with these white haunted souls!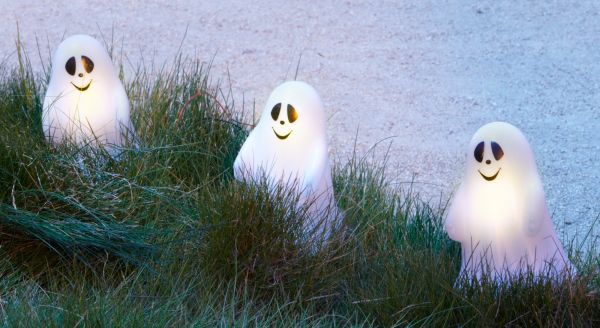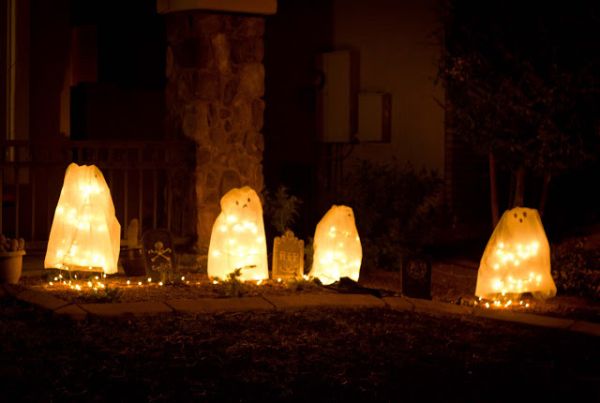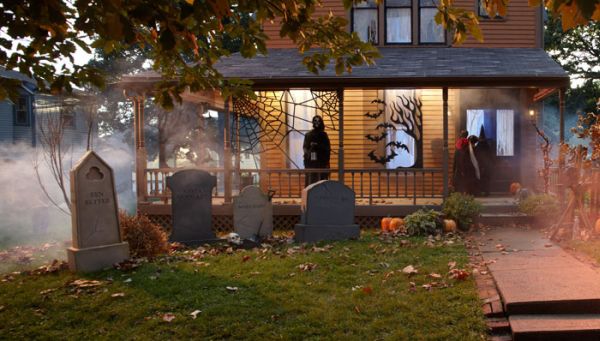 Top of your Halloween celebrations with some perfect party decor and chilling accessories that sport everything from spiders to skulls and you are all good to go. Some of these are available at Target for less than $2, right ahead of Halloween and hence will barely cut into your budget big time. So, join in on the Halloween fun and make this year's celebration memorable. Better late than never!