There is little doubt in the fact that contemporary design trends and architecture rely very heavily on clean and well defined forms along with simple rectangular geometry. Much of the modern world seems to be dominated by these innately simple yet incredibly stylish structures. The Box House, in Brasilia, Brazil reinterprets this tried and tested philosophy to provide a small housing option that is both elegant and ergonomic. Designed with a hint of playfulness and plenty of ingenuity by the architects at 1:1 arquitetura:design, the compact and cozy home is an ideal option for those who are not enthused by the image of large, opulent homes.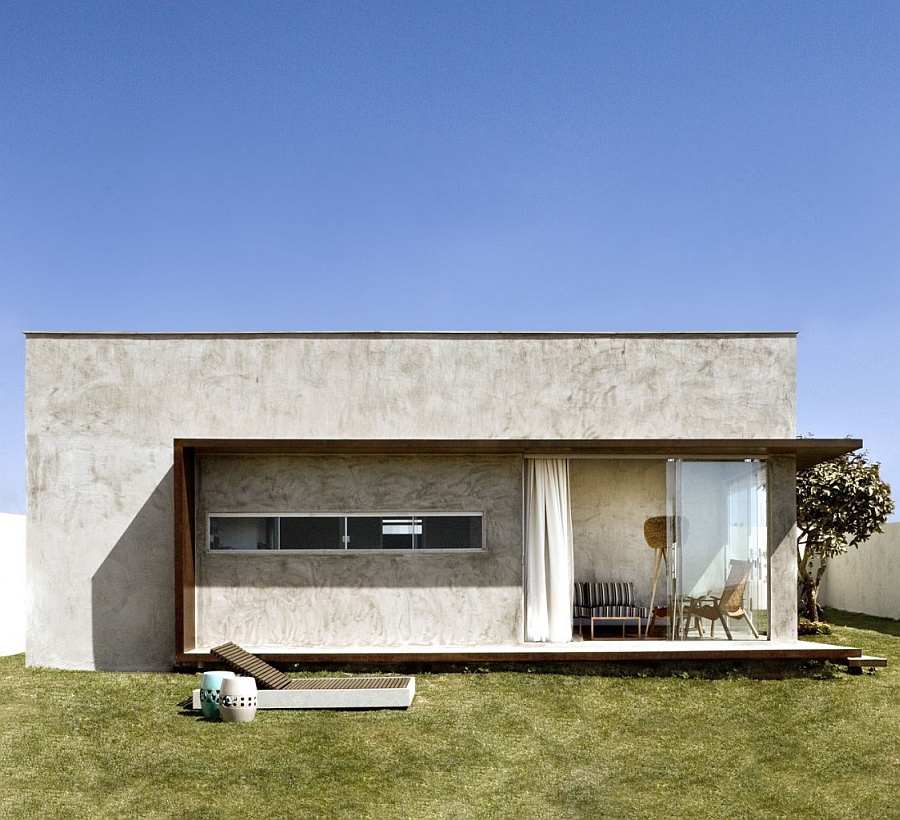 Designed to suit the bachelor lifestyle of a young professional, the smart Box House does away with the excess and the unnecessary. A tiny living space welcomes you into the home through the large sliding glass doors, and a colorful kitchen in yellow and a small dining area are visually connected with it in an open floor plan. Glass is used extensively not only to balance the stoic textures of the concrete façade on the outside, but also to create a visually spacious and well-ventilated interior.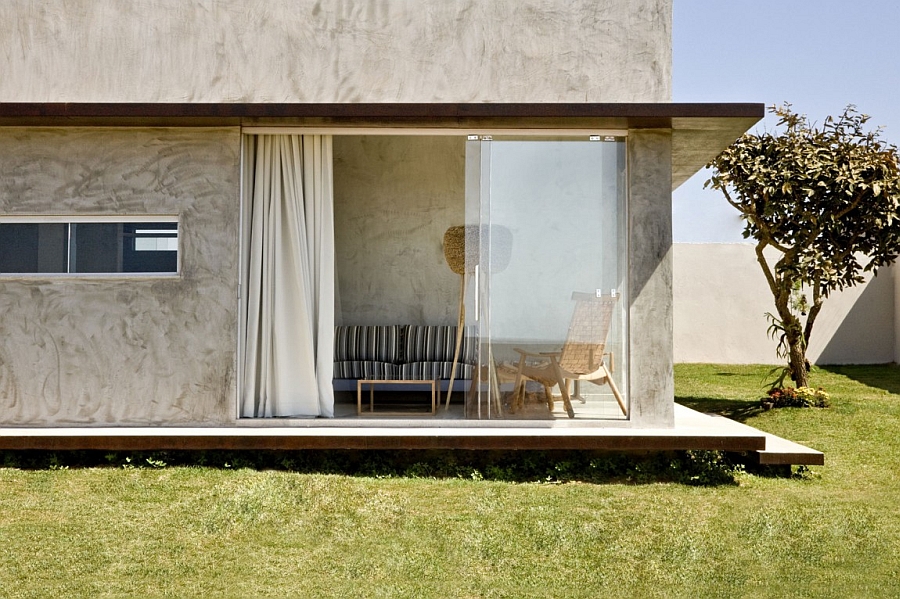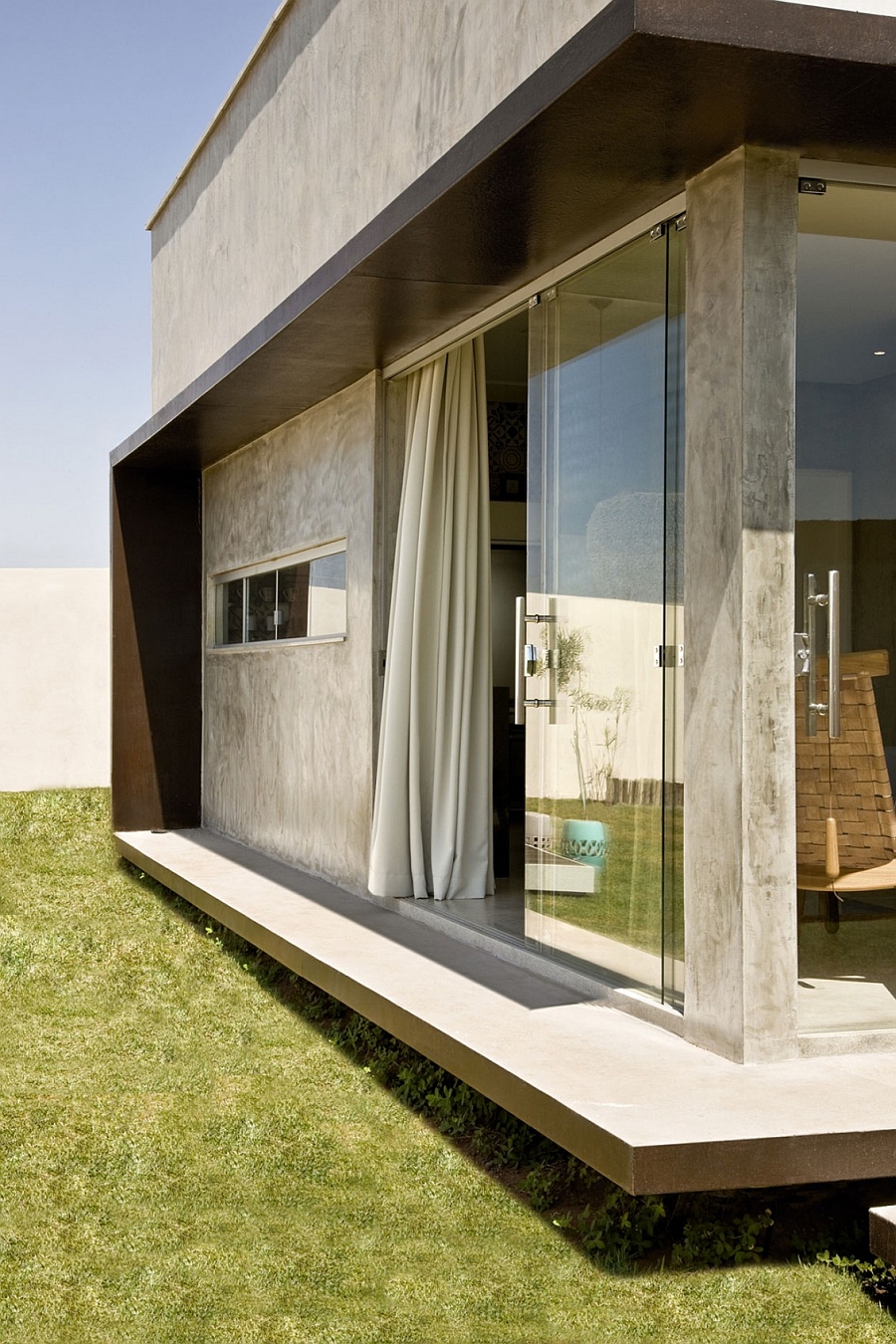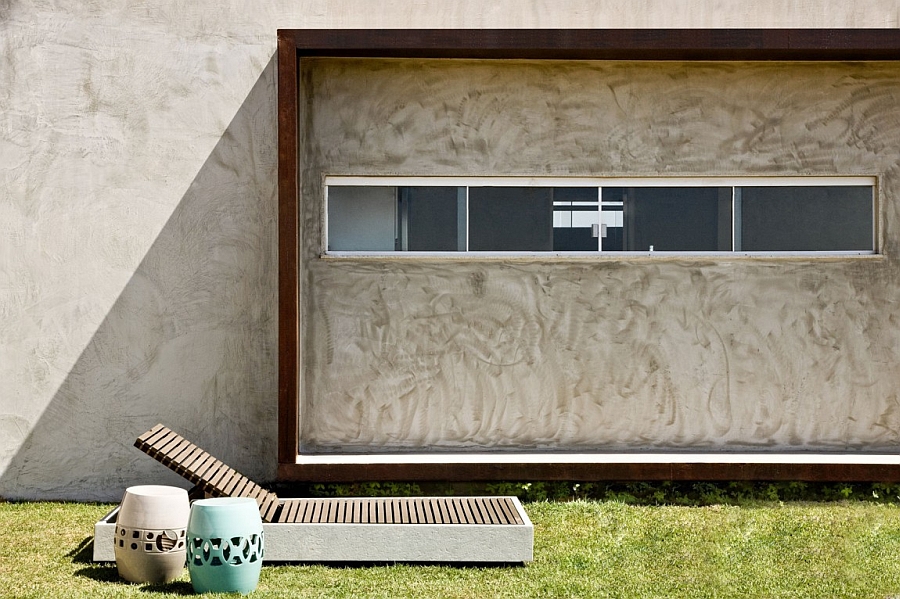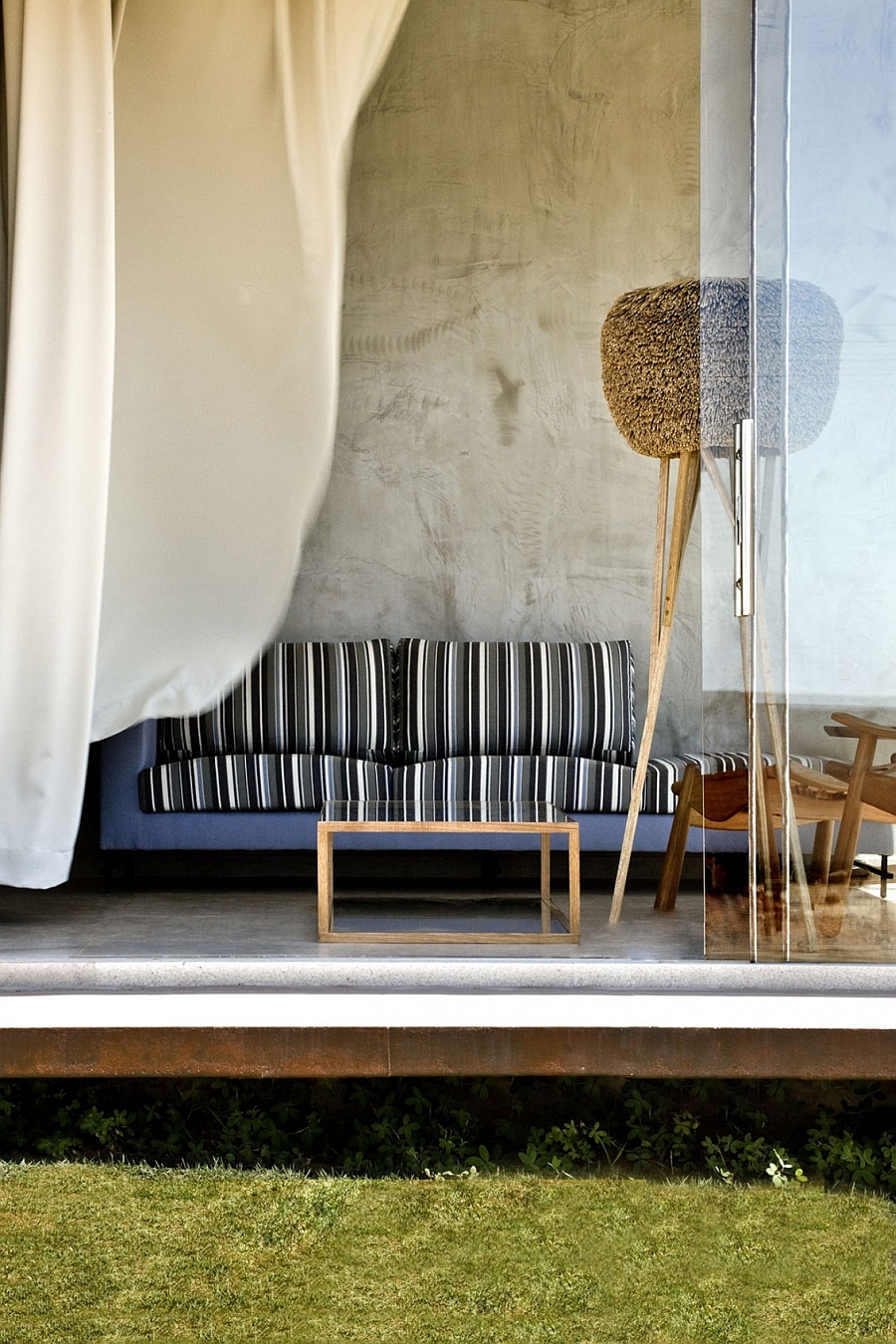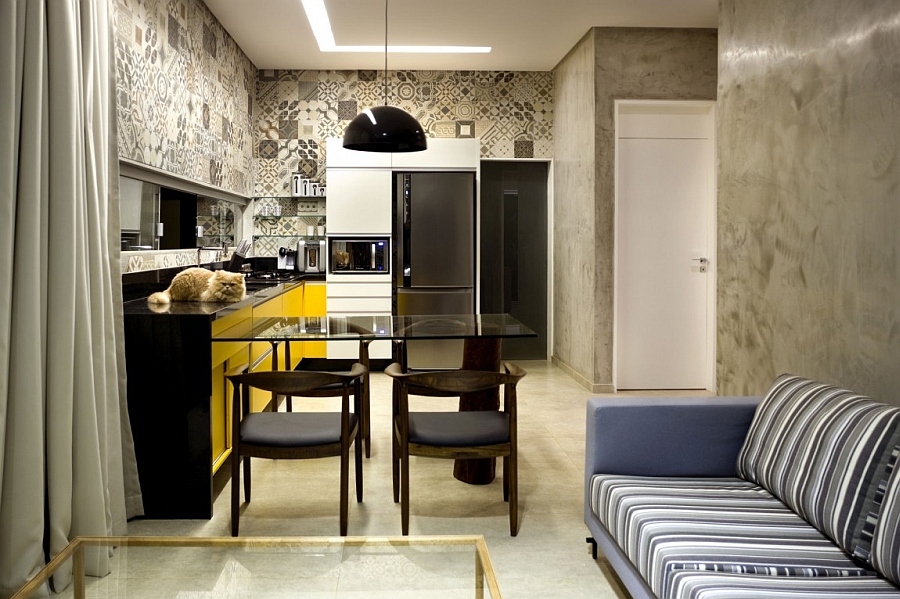 Occupying 700 square feet, the standout feature of the Box House is the fun and exuberant use of contrasting colors and textures. From rattan and wooden chairs to plush fabric and shiny lacquered surfaces in the kitchen, the tiny house surprises you with select decor that creates a chic, trendy ambiance. A compact modern bedroom in white and a small bathroom complete this fascinating space.
Constantly connected with the world outside and remarkably sophisticated, it is a wonderful small housing solution for those who cannot afford excessively lavish spaces. And what it lacks in size, it more than makes up for in flair and functionality!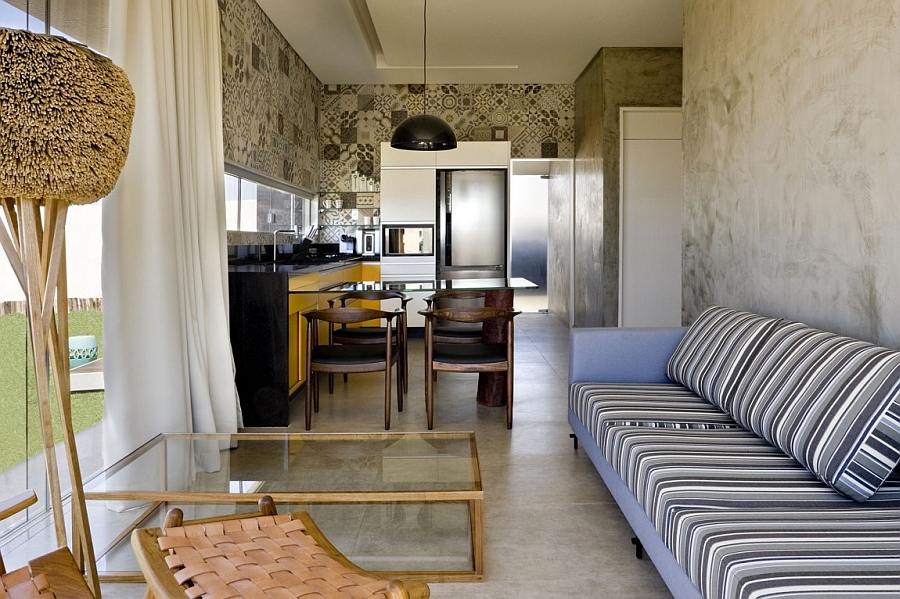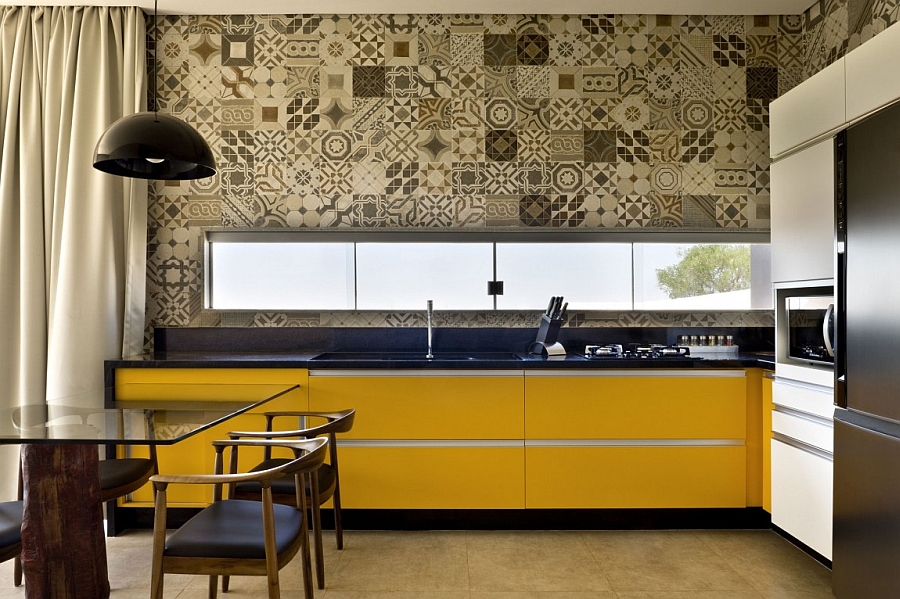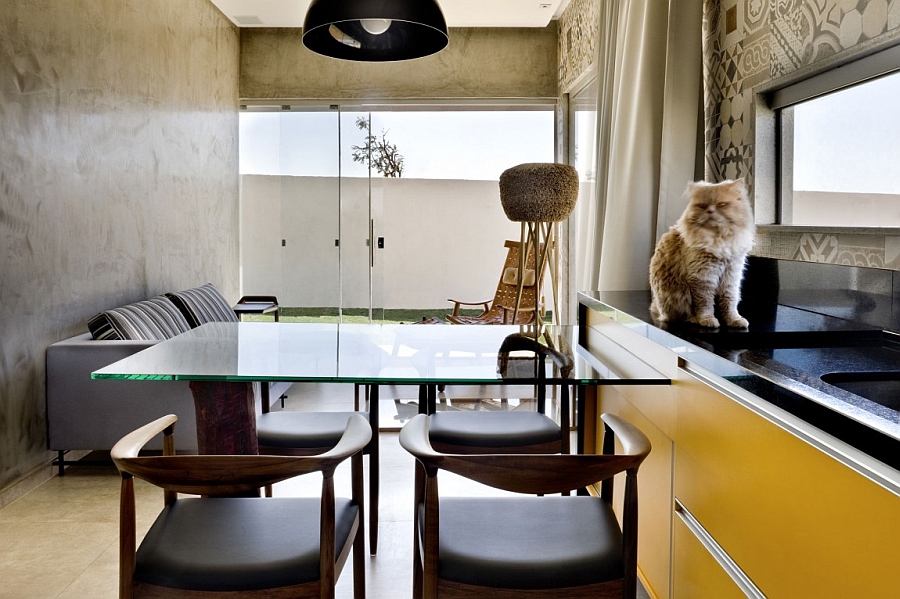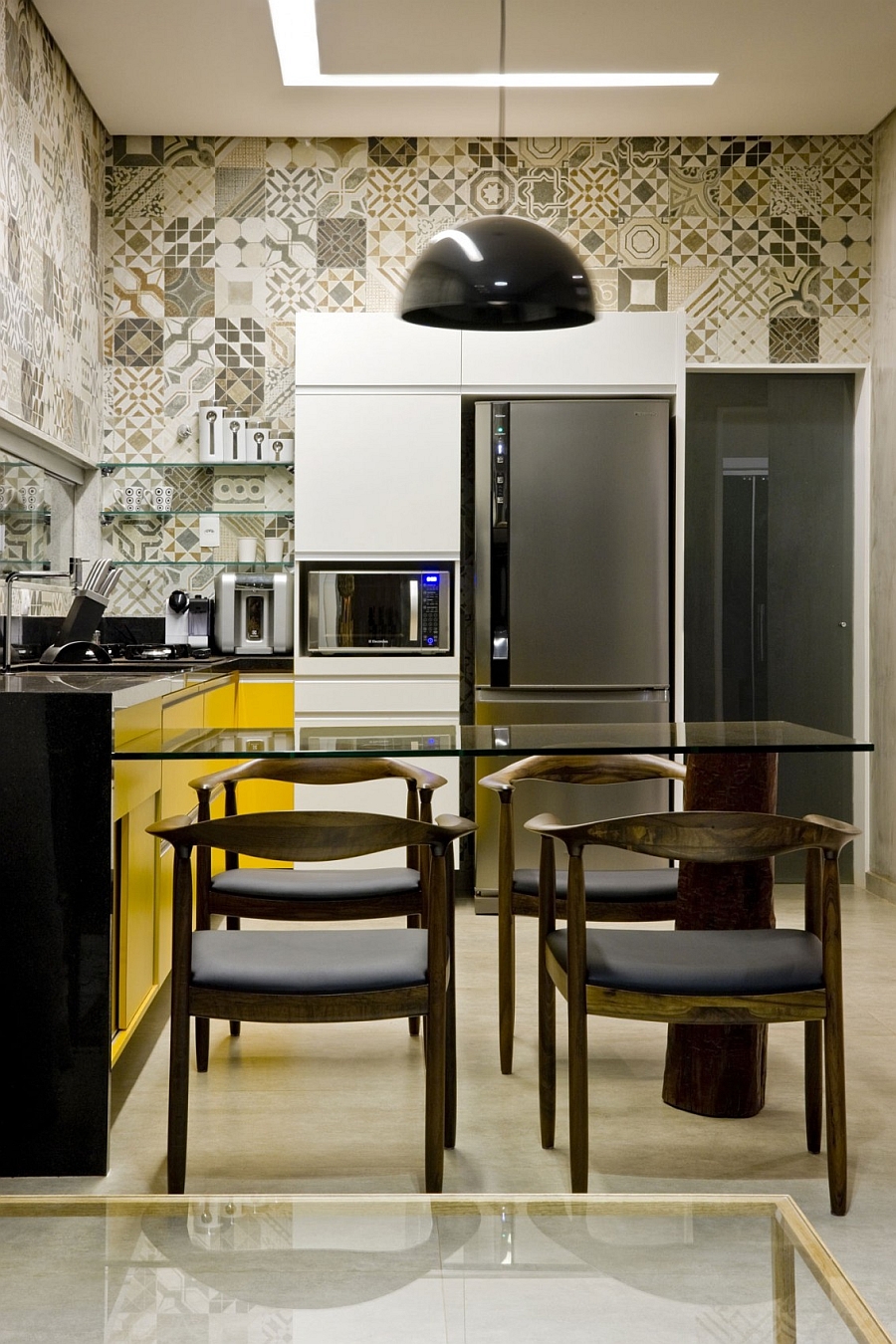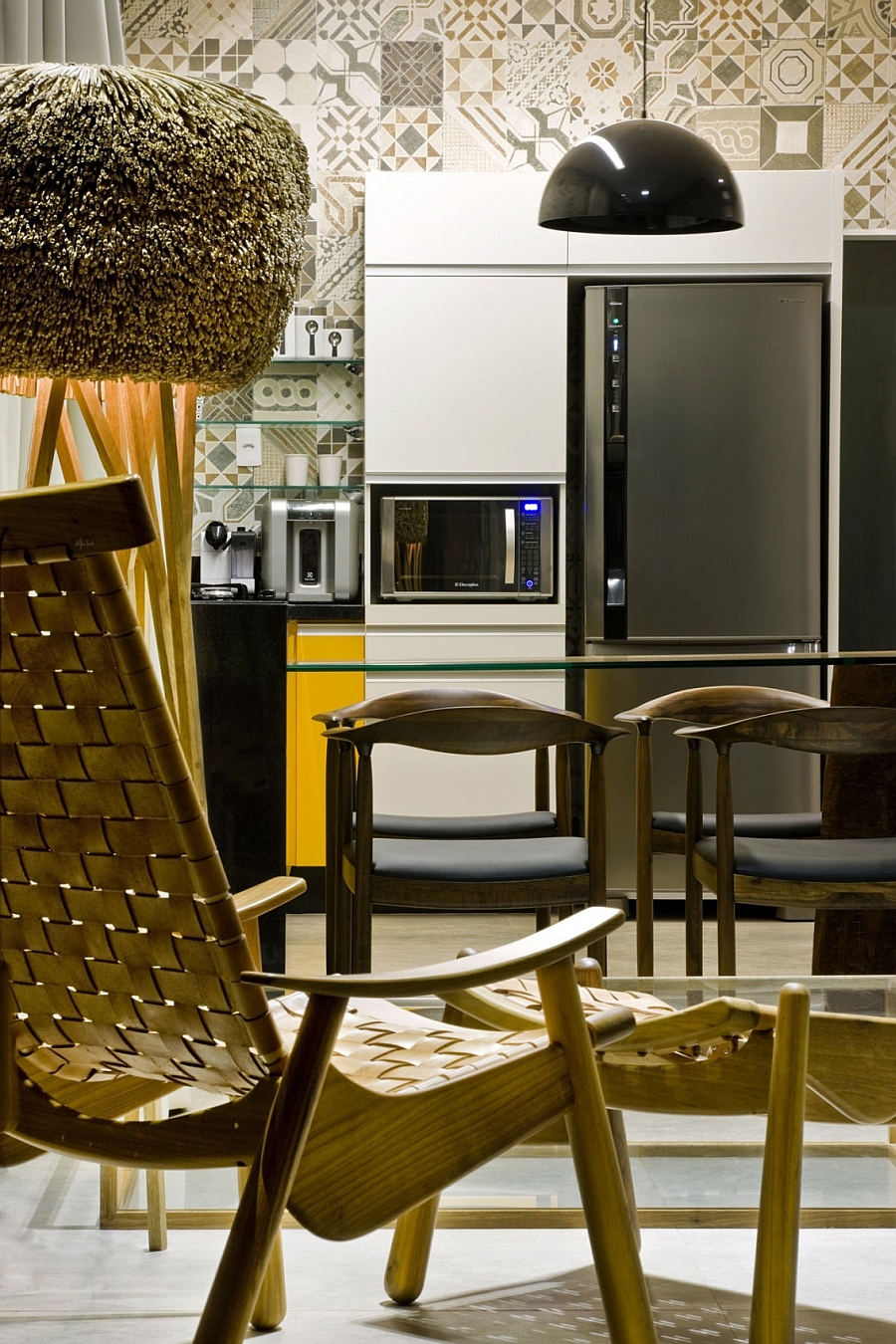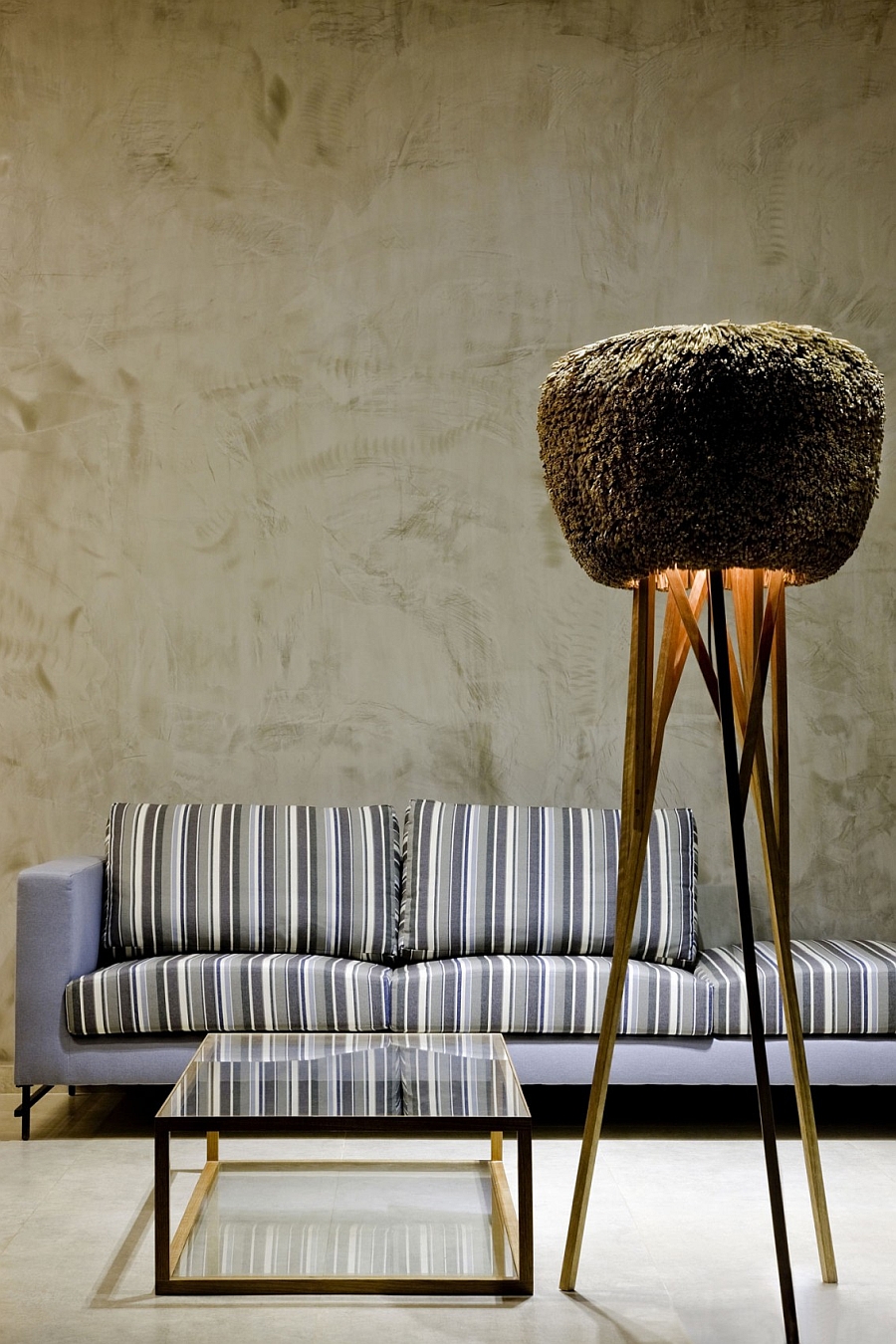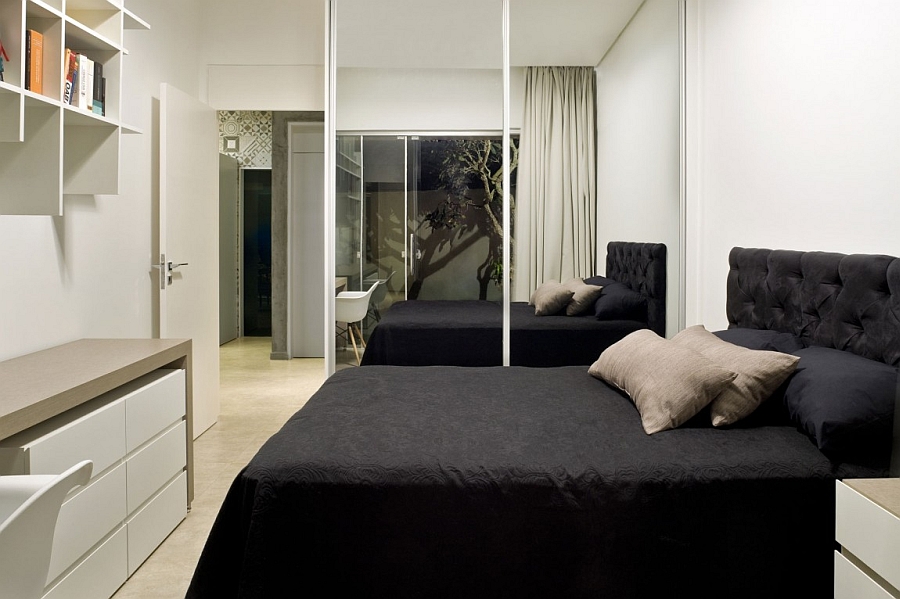 The volume was created as a concrete box, with enough personality; the entries of the box are marked with a rusty steel form. Inside the building we have tried to use a very fun mix of textures, colors and Brazilian design furniture from the firms of Marcus Ferreira, Paulo Alves, Aristeu Pires, among others.