With Thanksgiving just done, it is time to brace up for the next big holiday and this one is not just for those limited to this side of the Atlantic. While Christmas is less than a month away, now is a good time to access what you are going to do for this holiday season and how you would like to plan the week starting with jingle bells and ending with a New Year blast. Decorations are obviously on top of the agenda and we have just unearthed a beauty that is both simple to execute and stunning in visual appeal.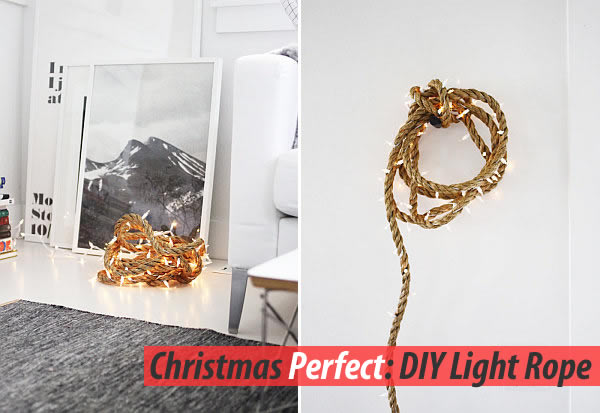 The Rope Light Strand is a wonderful creation and the best part about it is that it looks both stylish and elegant, while almost anyone can get one done with no fuss at all. All you need for this is thick manila rope and a string of lights that are preferably in white or any other color that you prefer. Just ensure that you have a string of lights that is as long as the rope and then the only thing you need to do is to weave them together. Start with the female end of the light strand and since we are using manila rope, this is not hard to do at all.
You can hang up the lights, wrap them up into some sort of modern sculpture, or even add a touch of green and red, if you wish to make it all the more festive using duct tape in those colors. The beauty of the DIY Rope Light Strand is the effortlessness and even a sense of minimalism that is involved. Beautiful and understated, this just could steal the show and be the conversation starter, come this festive season- give it a shot and let us know how it went.  (thank you a-merry-mishap for inspiring us, via Curbly)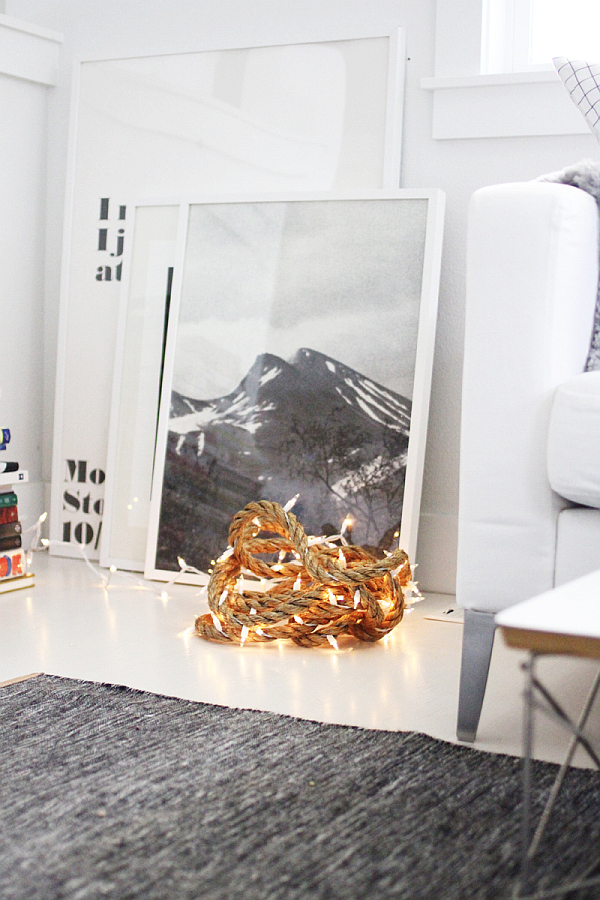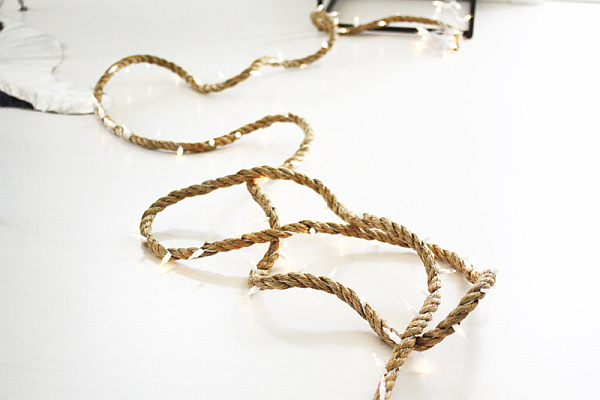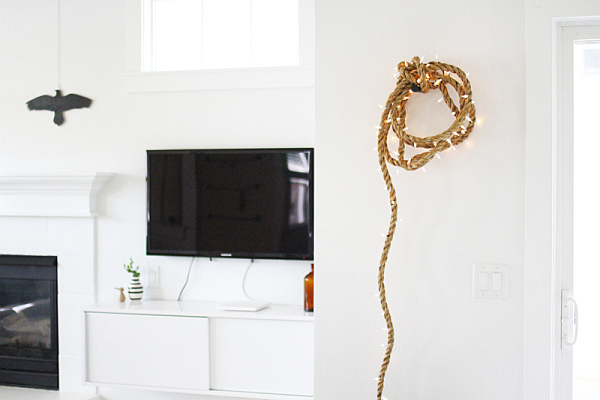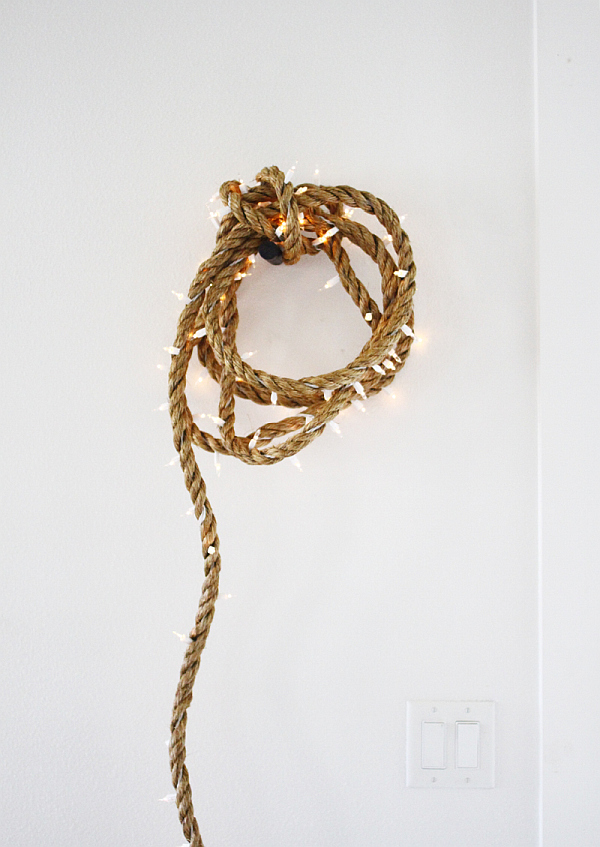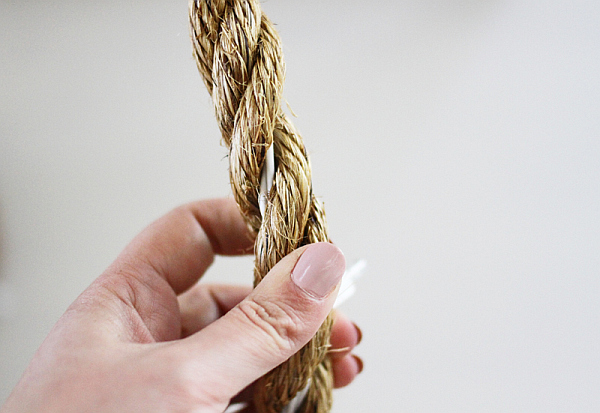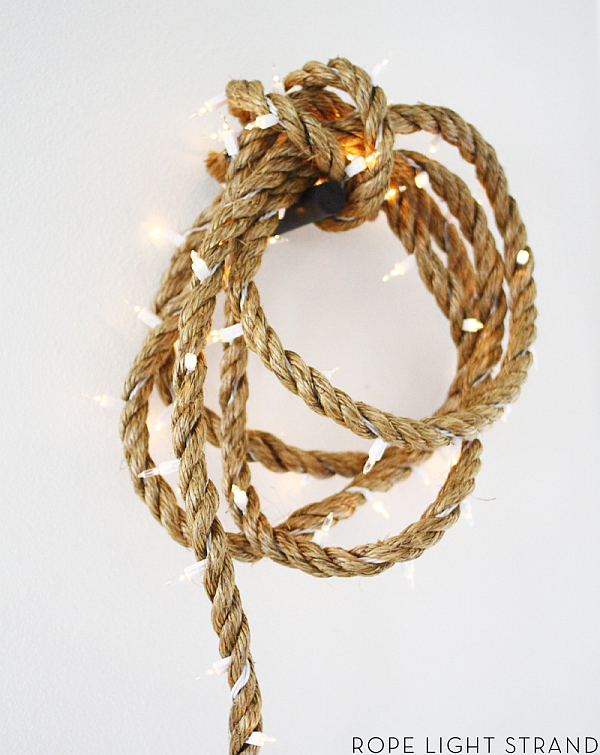 9GRE4MZT8MK3
Liked the story? Share it with friends.