Combining functionality and captivating form in a brilliant, bold manner, the Atelier lineup of kitchen designs presents a refreshing new take on comfortable, modern lifestyle. Crafted by Scavolini with innate simplicity and available in a multitude of finishes, each kitchen and living room combination blends a variety of contrasting textures and styles. The charming design of Atelier uses the kitchen as the base from which the remainder of the living space and the rest of the house is designed. In essence, it features the kitchen as the soul of the house and allows it to set the tone, both spatially and thematically, for your contemporary residence.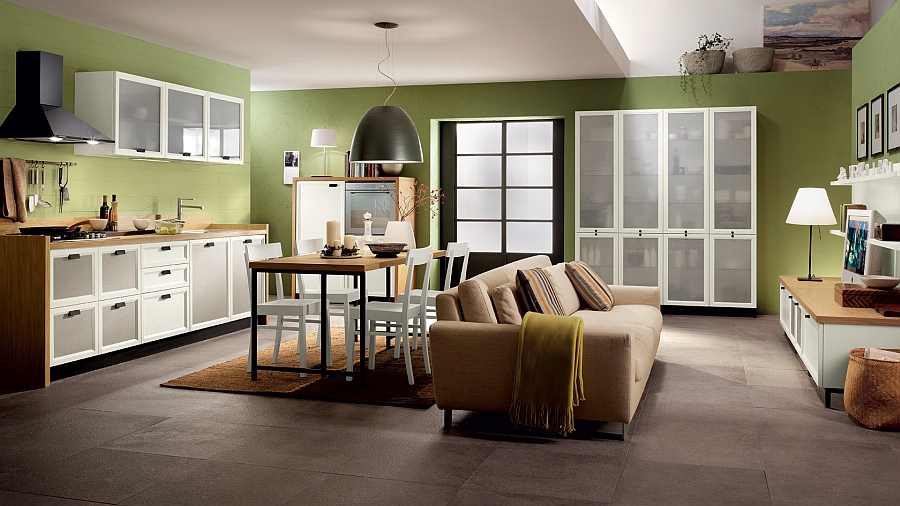 The design of this beautiful kitchen and its adjoining living space is inspired by the dynamic world of fashion and hence embraces a wide variety of colors and finishes. The delightful fabric finishes on the shelves coupled with lovely translucent glass and warm wooden surfaces gives each kitchen a lavish and exquisite look. The wide array of storage options can be altered and stacked differently, depending on your own individual needs even as some of the storage cabinets serve both the kitchen and the living room at the same time.
Glass with the distinct fabric effect, white and dark Oak wood surfaces, a hint of metal thanks to the pendant lights above the kitchen island and a flexible template make the Atelier irresistible even for those who barely know how to cook! While the innate traditional element in this kitchen is unmistakable, there is also an eloquent sense of contemporary flair and unconventional panache that is simply undeniable… A dream kitchen indeed!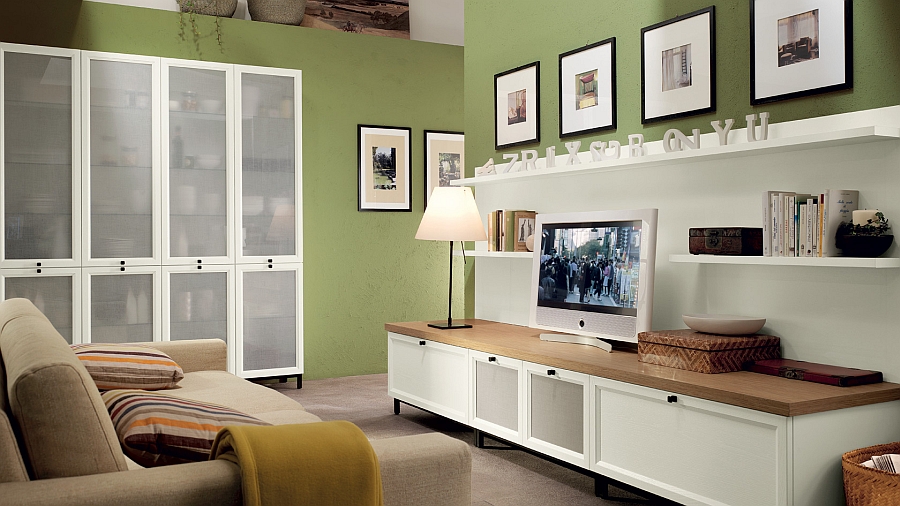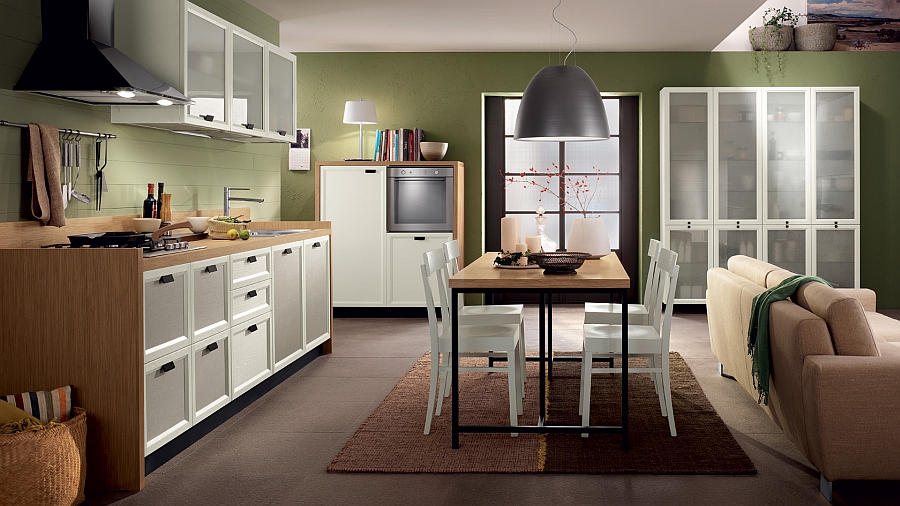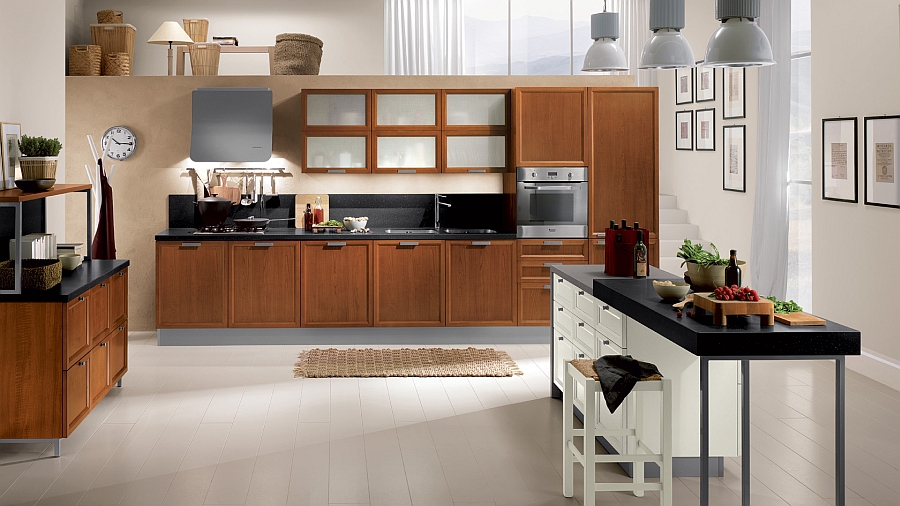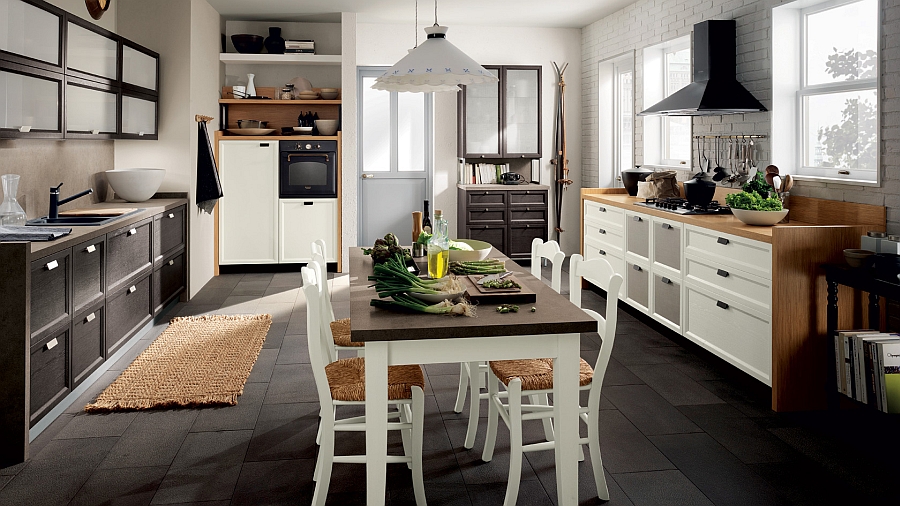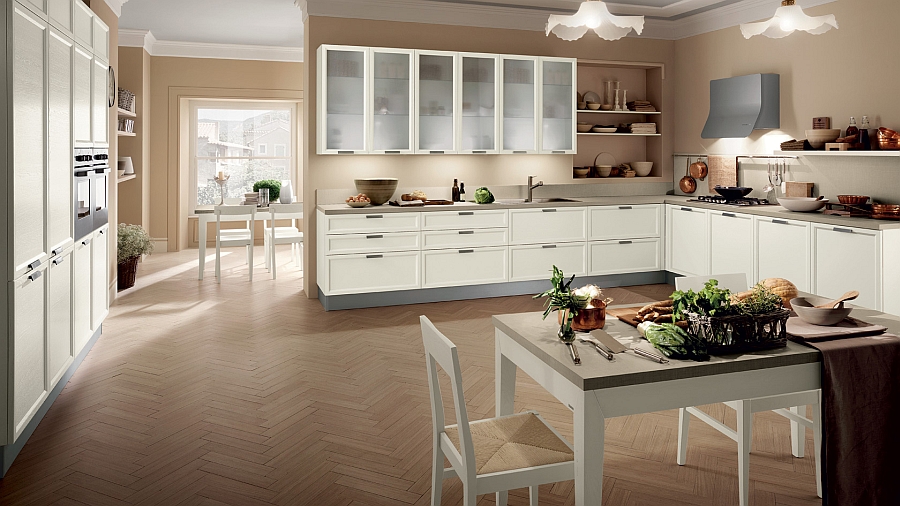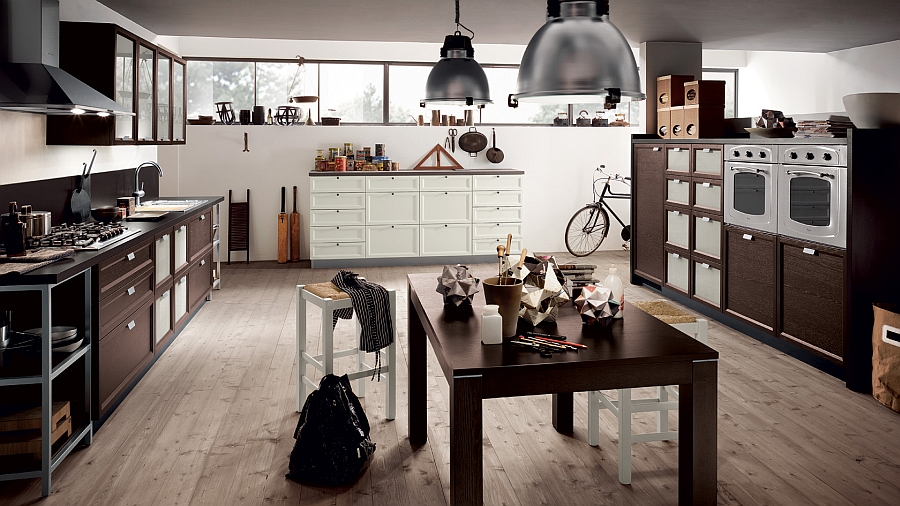 The new kitchen from scavolini basic gives you a free choice from a collection of unusual architectural details, flawless functional features and ready-made solutions, to style what now becomes the most open, vibrant room in the home that is crafted exactly to your wishes.