Whether you create gourmet masterpieces or rely on frozen meals, you spend a significant amount of time in the kitchen. So it's crucial that every item has a place, from everyday essentials to seasonal staples. Outfit your kitchen with chic storage solutions and you'll be cooking in style in no time.
This decal tutorial by Kristine of The Painted Hive is a perfect way to test the typography trend dominating interior design. Transform a few plain glass jars into unique baking good storage in a matter of hours. While this set features entries from the dictionary, you could represent the contents with a picture as well.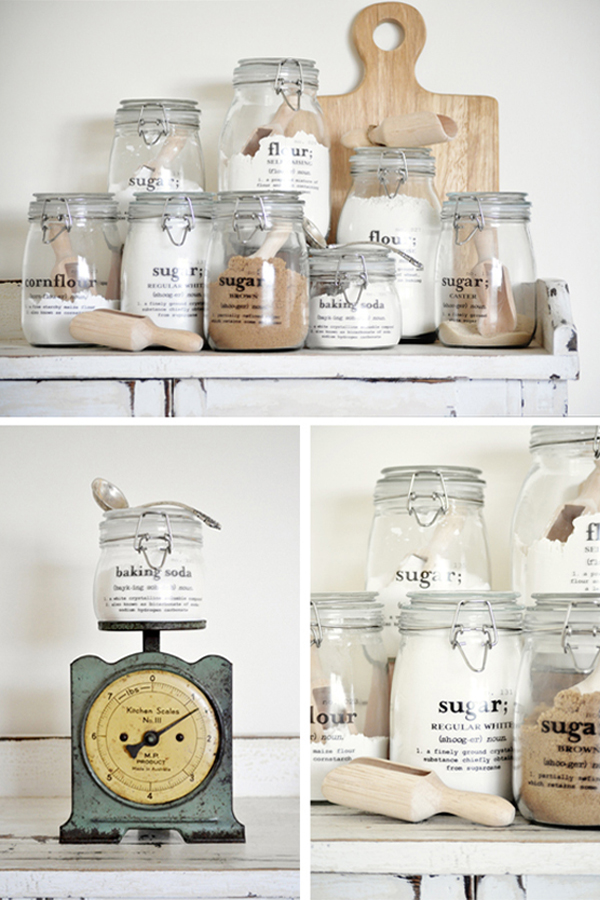 When Jami of Freckled Laundry decided to simplify her decor with a white color scheme, she incorporated common kitchen goods in a simple but stunning storage display. The construction is easy too- line a small section of a wall with nails and hang glass spice jars using a loop of floral wire.For added convenience position them by your stove or counter so you can have them within arm's reach.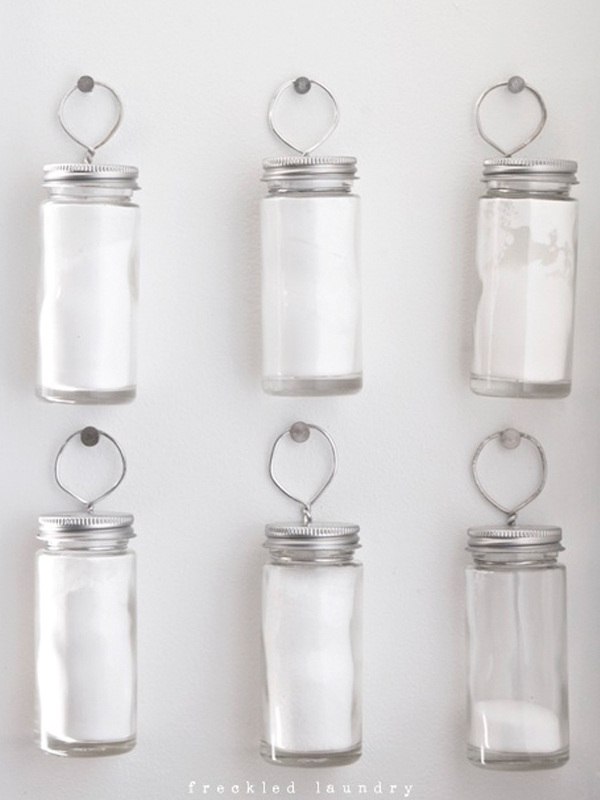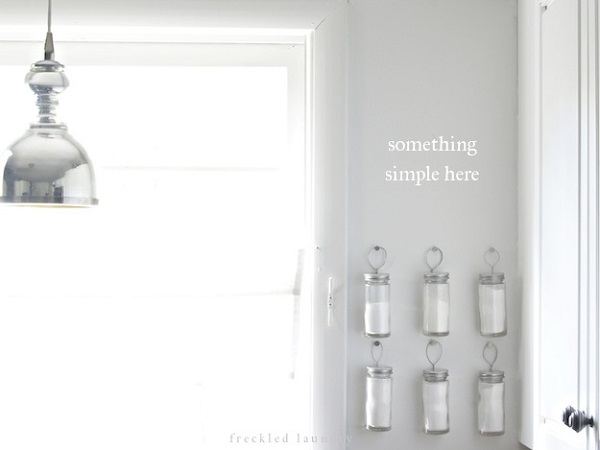 Knives are a tricky item to store. Laying them in a draw leaves the blades exposed, while wood blocks are bulky and take up precious counter space. This magnetic strip created by Serena of The Farm Chicks solves this problem effortlessly. If you're working with a small kitchen, especially in an apartment, mounted organizers are a great way to maximize space. They also give you a chance to display your favorite tools, so consider buying colorful and printed designs.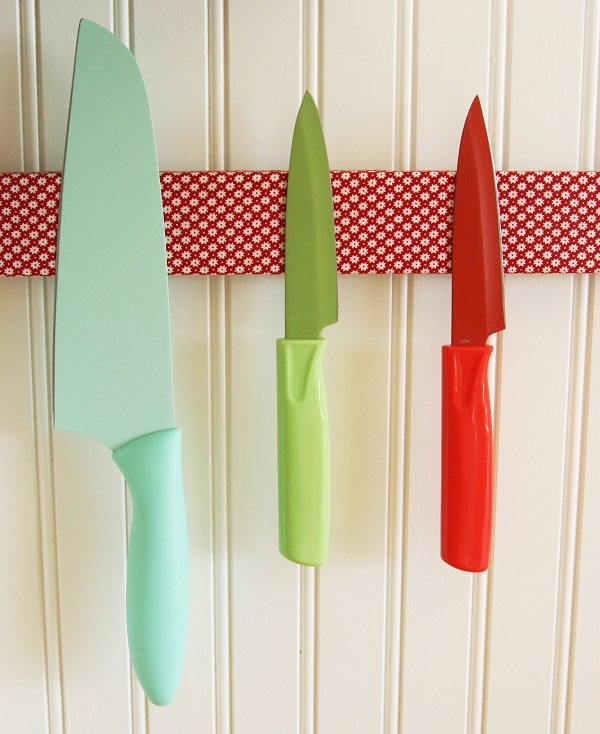 Kitchen storage doesn't have to be boring. Jazz up your counter with this customized utensil set by Melissa of No. 2 Pencil. Chalkboard labels and paint-dipped tools add a fun touch to meal time.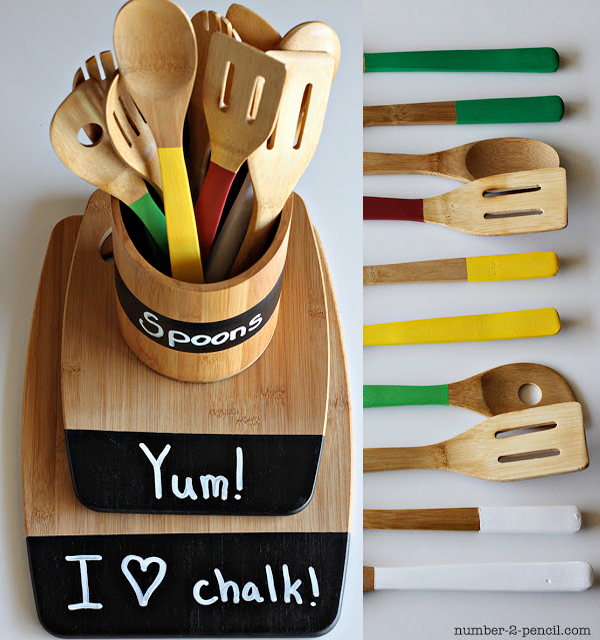 This oak storage shelf by HGTV pulls double duty. The flat top can be used as a storage shelf for your favorite cookbooks or as a display for vintage appliances, and the lower edge can provide a handy place to hang your most-used pots and pans. While this customized unit requires a little work with power tools, the result will be truly gorgeous.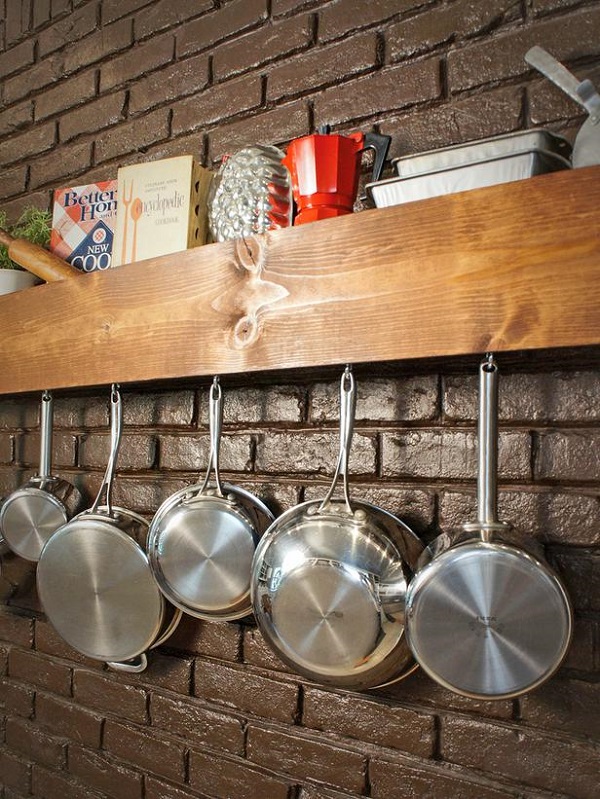 If you find your kitchen collection outgrowing your cooking space, it's time to find it a new home. Emma of A Beautiful Mess found a creative solution when faced with this problem by hanging a pegboard. We're definitely used to seeing the handy hardware organizer mounted in a workshop or garage, but with a fresh coat of paint it can work seamlessly in your kitchen. You can finally free up some space in your cabinets- more food, anyone?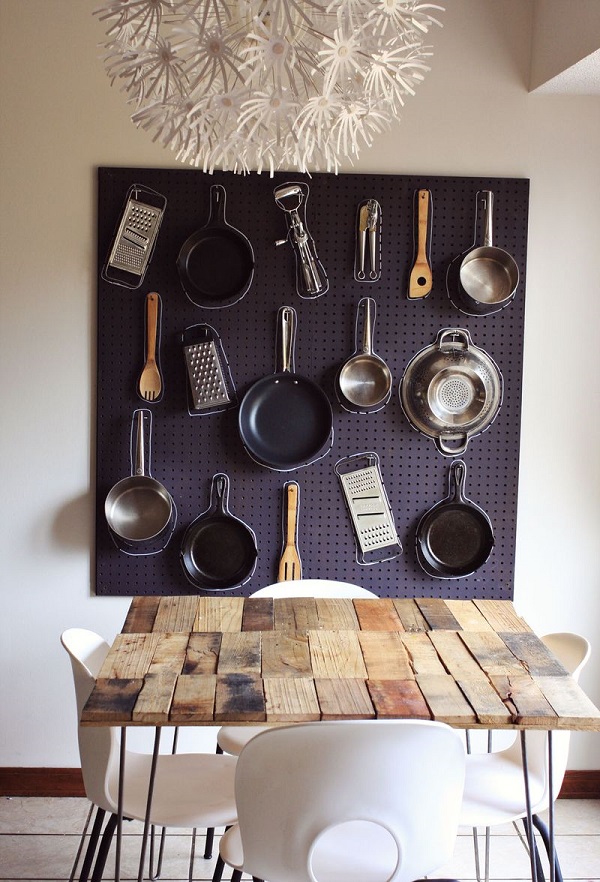 Add a little rustic charm to your kitchen with this project by Andrea of Keeping It Cozy. The wear and tear of the reclaimed wood creates a versatile shelving unit that would compliment almost any kitchen. When working with reclaimed wood, consider using oil instead of stain to preserve the original color.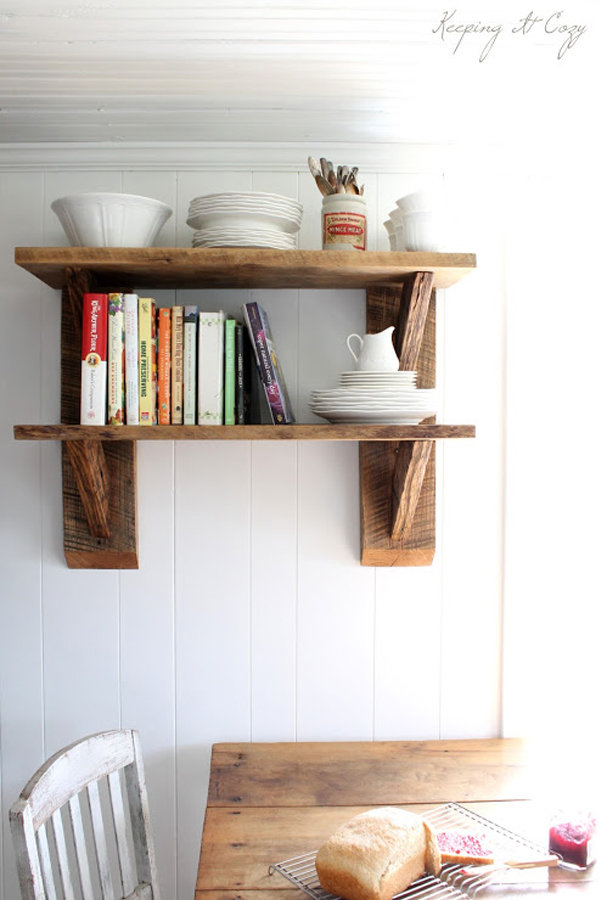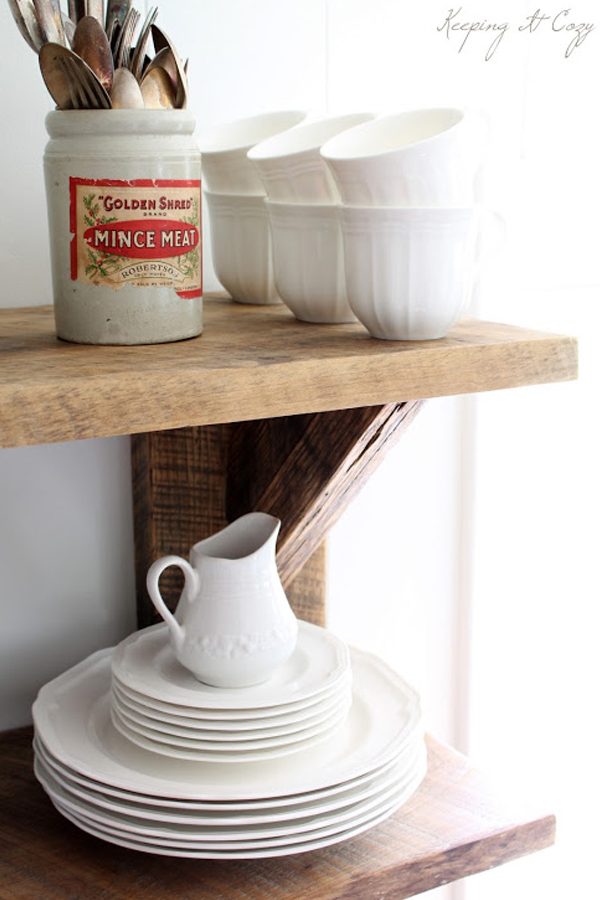 Looking for an innovative project that's a little unexpected? Try this DIY wine rack from Martha Stewart. The beauty of this design is its extreme flexibility- you can stack your pipes as long or high as needed using Velcro for stability. Fit it in an empty cabinet to keep wine out of sight or display bottles openly in a corner or on a shelf.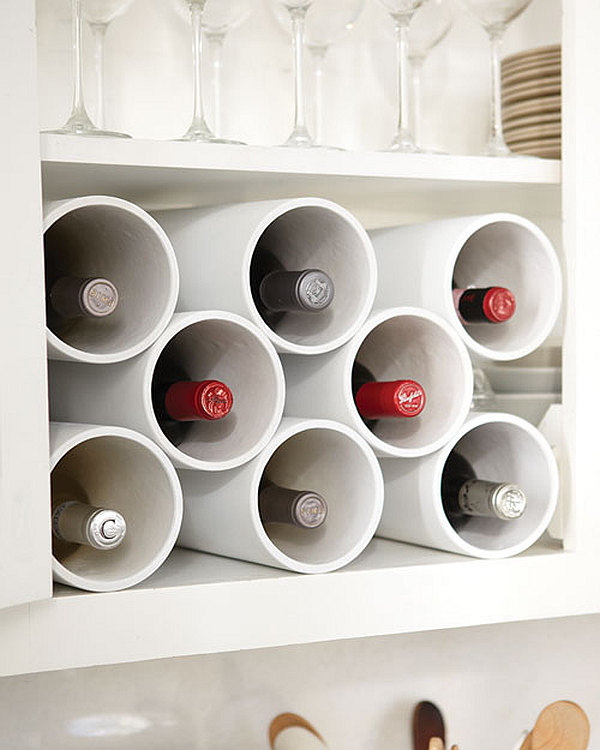 These storage ideas are sure to make your kitchen your favorite space. With your essentials organized and in their rightful place, you can cook and create with confidence. Thinking of using one of these DIYs for your own kitchen? Tell us about your plans in a comment below.