Nestled in the affluent neighborhood of Crouch End, North London, this fabulous modern residence was designed to exude a sense of flair and inviting charm. Boasting a beautiful, spacious ground floor that opens up into a modest backyard, this dwelling by LLI Design features interiors accentuated by decor that is a blend of plush modern design and a few Mid-Century modern icons. The house also features a unique design plan, with the first-floor living room overlooking the kitchen and dining area, along with the family room that occupies the lower level.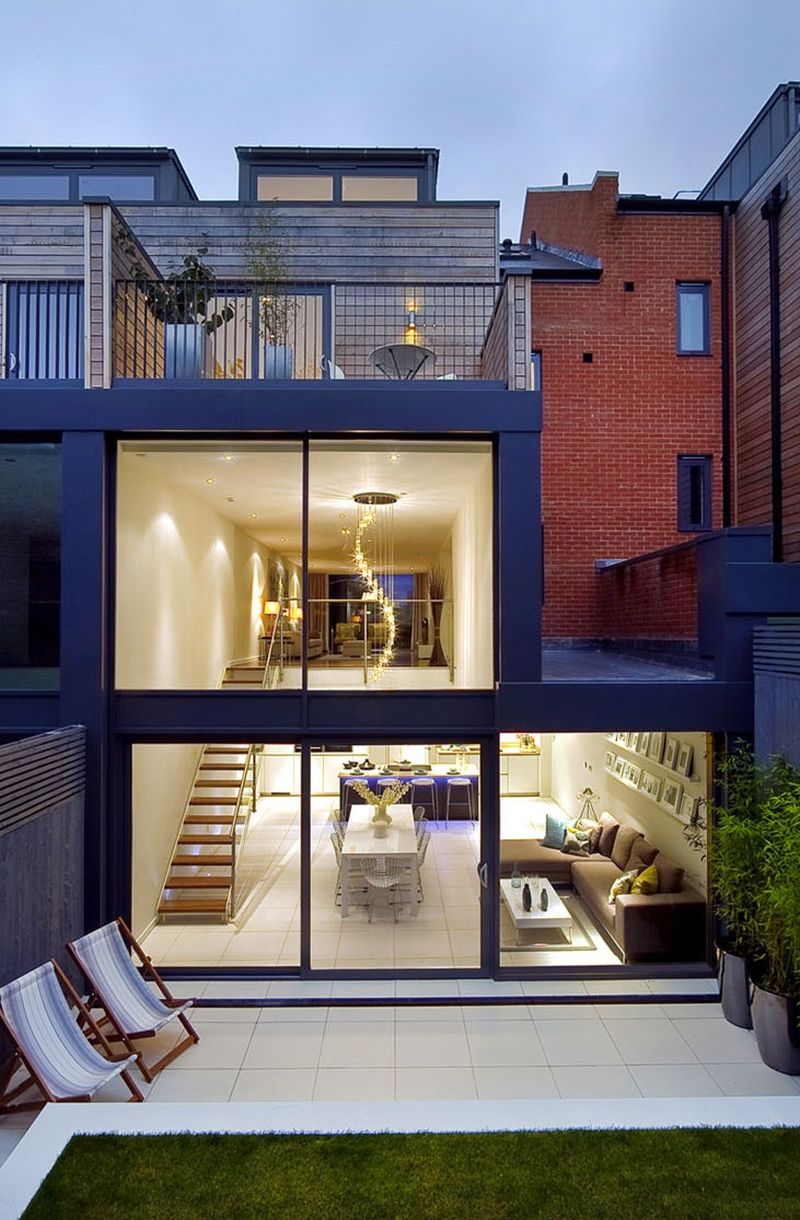 One of the most easily recognizable decor additions inside the home is the stylish and industrial chic Bertoia Side Chair at the dining table. The cool chairs add a hint of metallic charm to the space, as sleek, polished surfaces dominate the interior. The color scheme is kept largely neutral with pristine white providing the perfect backdrop for the large sectional couch in grey and the dark kitchen island. A brilliant chandelier spirals down from the first floor, ushering in a sense of grandeur.
Smart recessed lighting and large sliding glass doors complete this airy urban space that is visually connected with the backyard at all times. Elegant, exquisite and trendy, the double-volume glass structure is truly the social hub of this posh London residence!