With modern home owners opting for interiors that have an open and spacious look, glass has become a vital part of interior design. This fabulous two-story apartment in Kifissia, Greece displays a lovely interior with a flowing and airy plan that uses glass partitions in stylish and elegant manner. Renovated by Stirixis Exclusive, the home embraces a modern vibe by shedding away many of the walls that previously hindered free movement within the home. Designers used large glass windows along with a neutral color scheme to create warm and inviting indoors.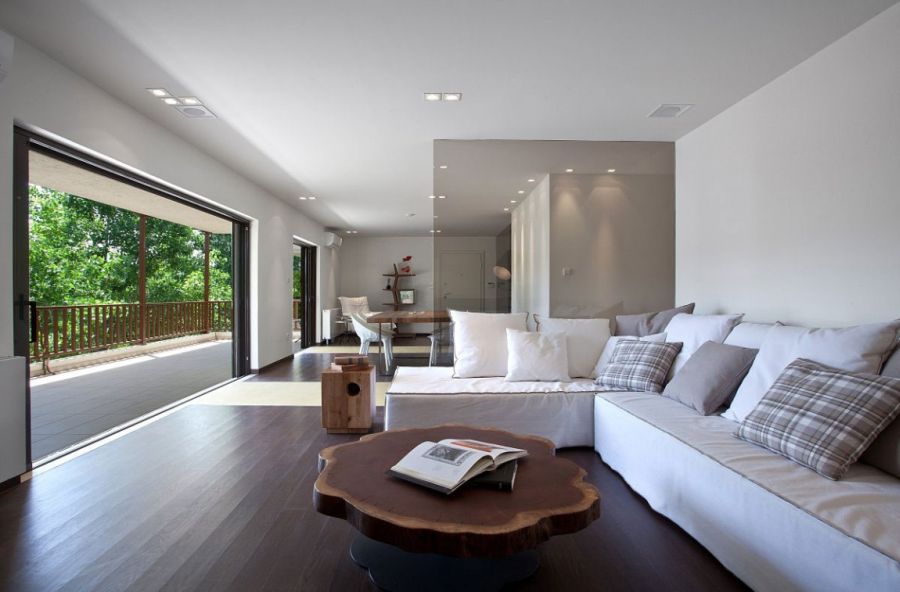 The entire apartment radiates a sense of sophisticated exclusivity as plush decor is combined with hi-end surfaces and finishes to create an opulent space. One can clearly notice a contemporary, semi-minimalist style throughout the space, even as wooden surfaces add the much needed inviting warmth. Lower level of the apartment sports an ergonomic kitchen, an open living area and a spacious dining room, while a stunning floating staircase leads to the private quarters above. Transparent grey glass partitions help in clear demarcation of these spaces, without actually hindering the flow of the interior.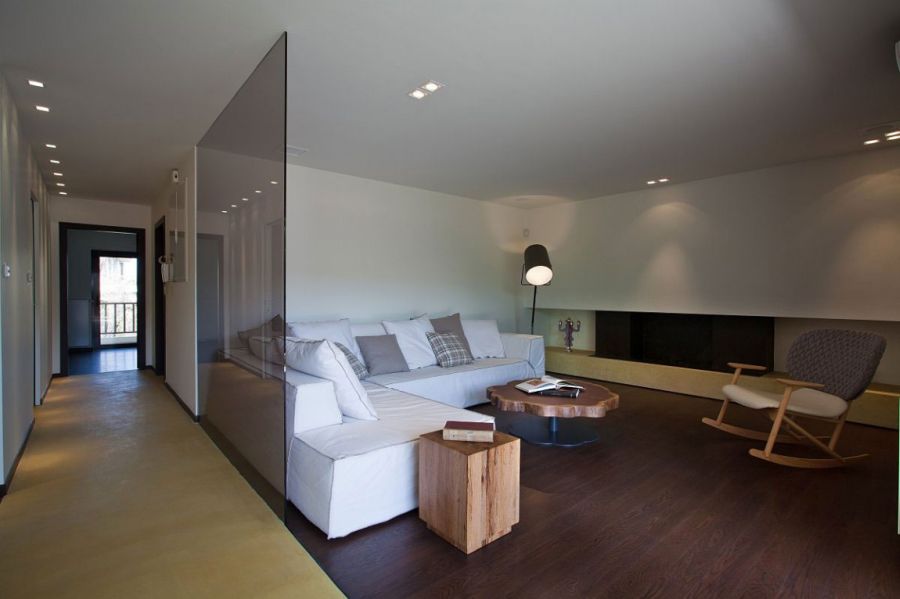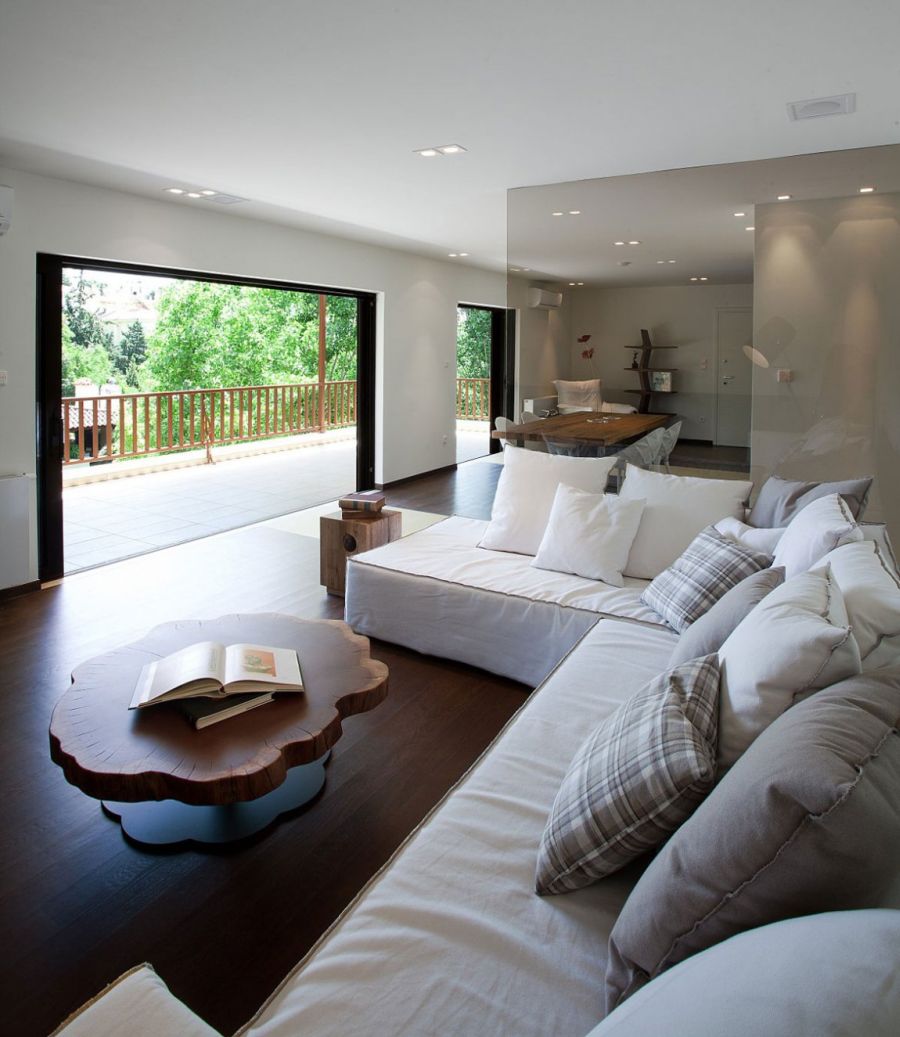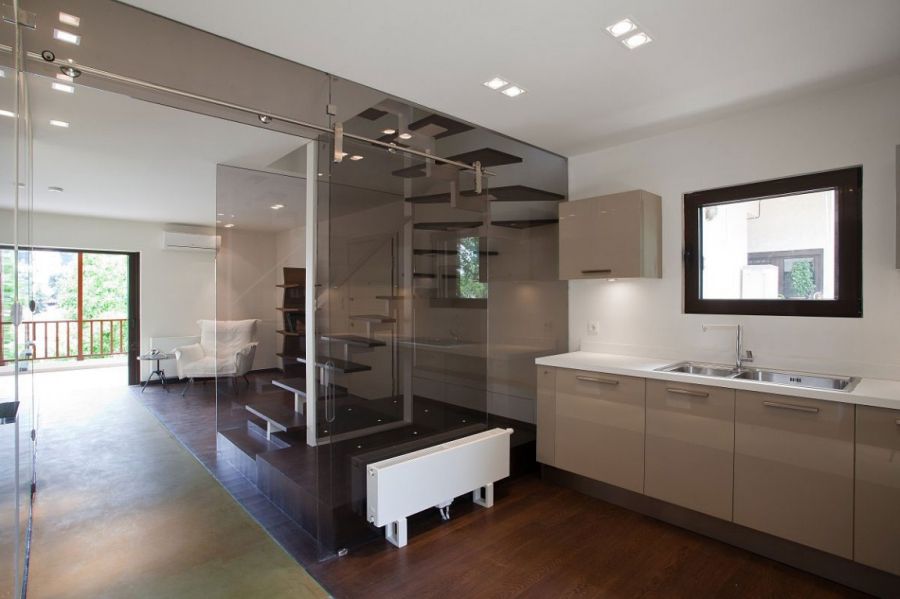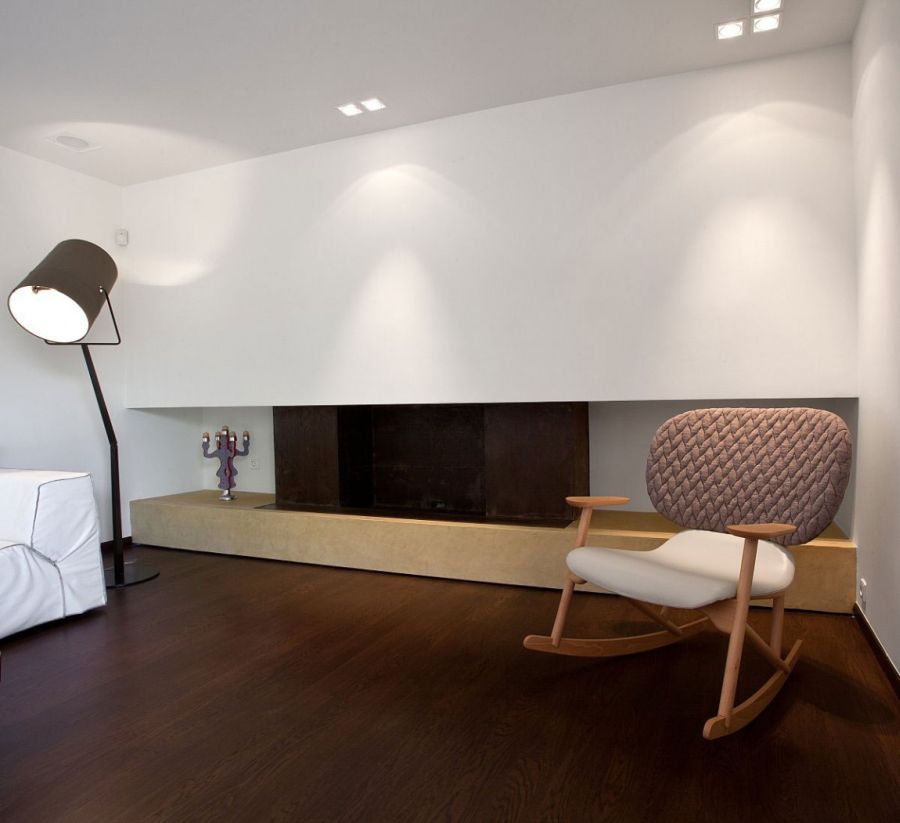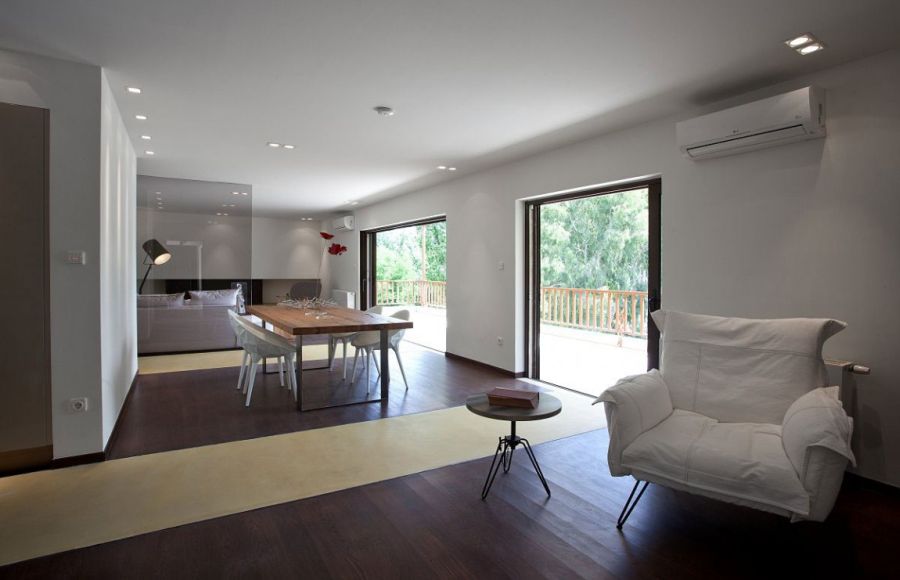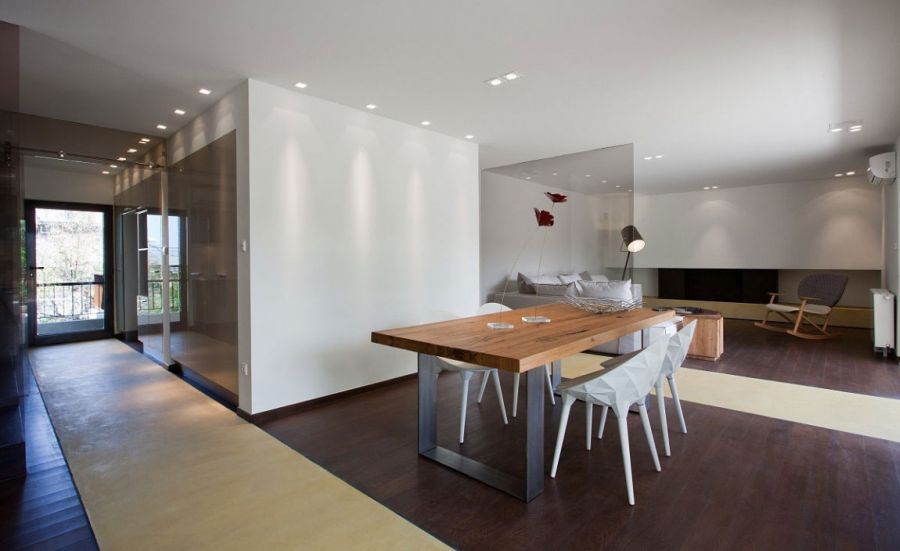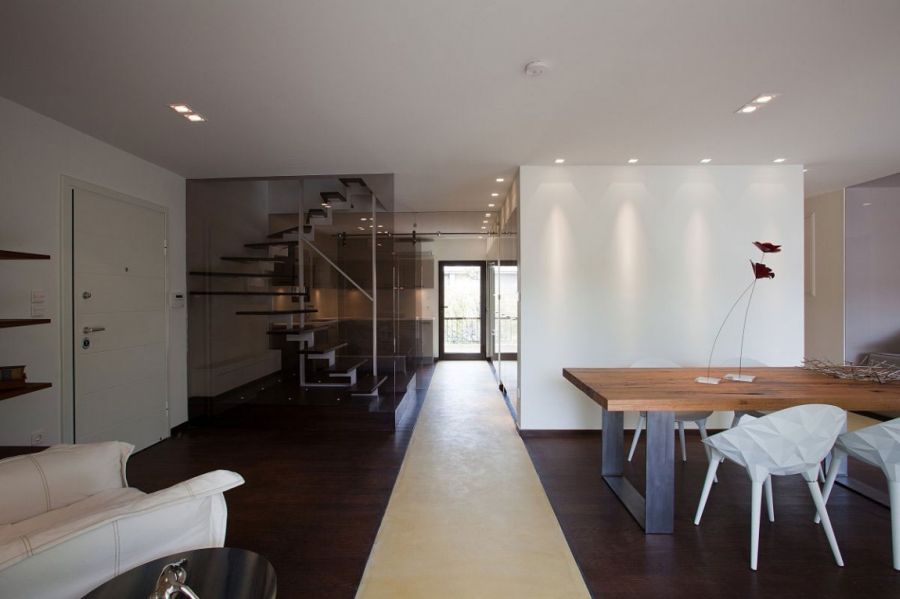 Designers have used a variety of textures to bring a visual balance of elements, with glass and concrete and wood playing off one another. The glamorous bedroom sports an ultra-sleek look that does away with the unnecessary even while turning the room into a luxurious personal haven. Renovated over a period of five months, the entire apartment has a natural and soothing appearance thanks to the heavy use of earthen tones.
Clad largely in white, brown and cream, accent tones inside this home are kept to an absolute bare minimum. While we love the design style of the space, an odd potted plant and a lovely vase of fresh flowers sure could further elevate the look of this trendy apartment in Greece.