Your room is missing something and you're trying to figure out what. You're thinking cute new accessories, furniture or a new coat of paint to chase the monotony out of your home. What if I tell you that you can turn it from boring to fabulous in a very short time and without breaking the bank? It's true, but you should start considering vase arrangements.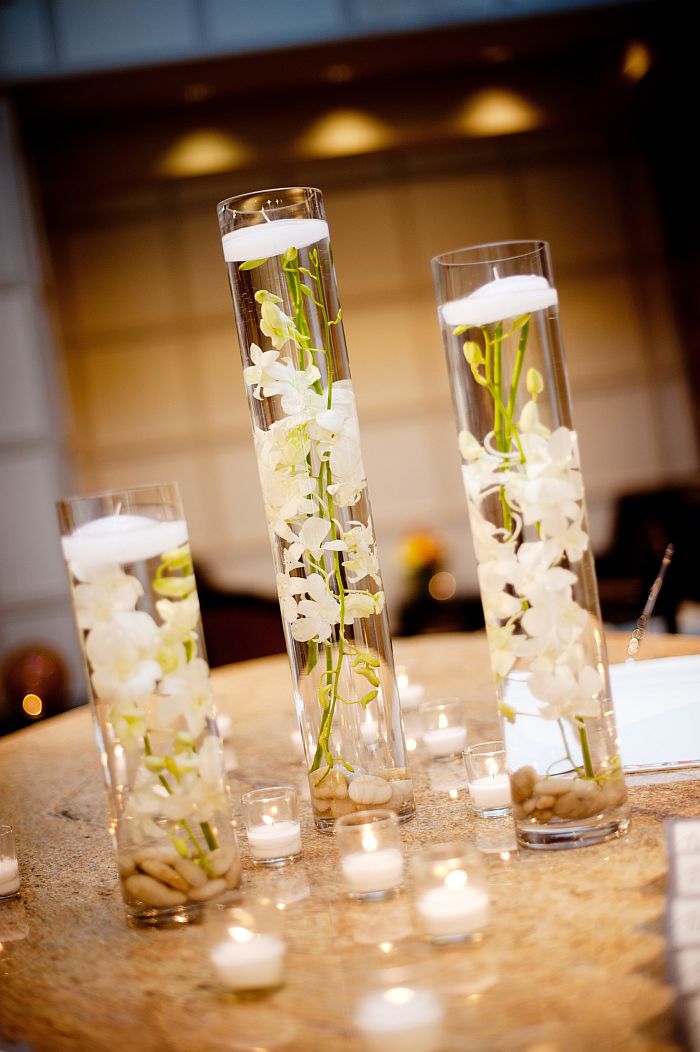 A cool vase arrangement thrown on the floor in a visible place or as a centerpiece on your living room table will do miracles; it's visible every time you enter and because of its fancy style it will add life and fill the whole room with energy.
When I'm talking about vase arrangements I'm not only talking about beautiful flowers in a vase. I'm also talking about pebbles or colorful stones, fruits, candles and what not. Or even mini gardens in a bowl. Basically anything that creates contrasts with the existing design or adds to the theme, is welcome.
These being said, here is our collection of stunning vase arrangements that are meant to inspire and fickle your creativity.